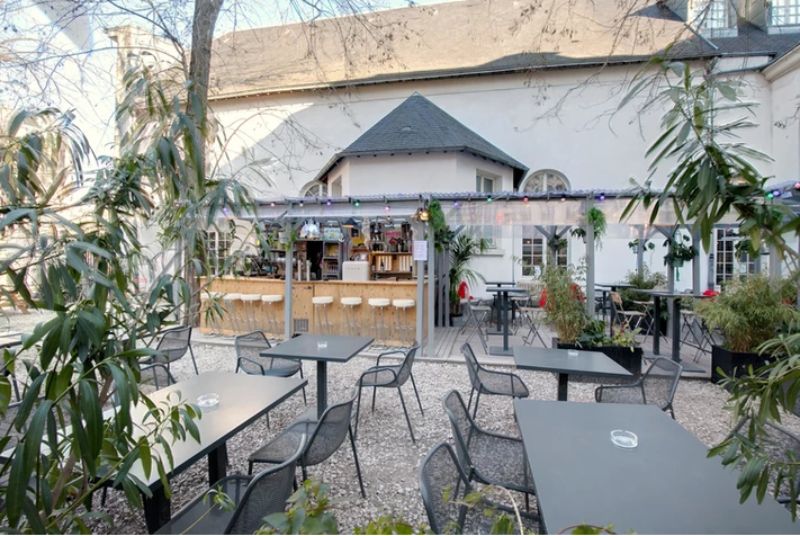 If you're looking for a great cup of coffee in Paris, you need to check out Le Café A. It is a charming and independent coffee shop that offers some of the best coffee in the city. There's also a variety of delicious pastries and desserts.
Le Café A or Café A is the perfect place to relax and enjoy if you are craving a cup of coffee while chatting with friends.
🗼 Paris Insider's Top Picks! ✨
Dive into the heart of Paris with our handpicked partners. Trusted by thousands, they ensure you experience the best of Paris.
Le Café A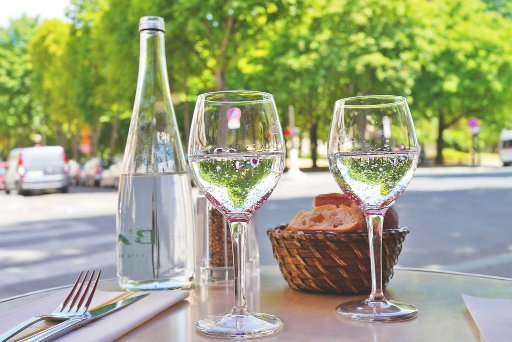 This small but cozy coffee shop offers a relaxed and intimate setting, perfect for enjoying a coffee or tea with a friend. The menu features classic French dishes and sweet and savory crêpes, making it the ideal place to enjoy a light meal or snack.
The shop is located in the heart of Paris, near the Louvre and Notre Dame, making it the perfect stop for travelers exploring the city.
You can order a variety of food in this coffee shop. Some menu items include egg sandwiches, fresh salads, pastries, meat, and hot and cold drinks.
Café A is the perfect place to enjoy a meal, dine in, or drink in a beautiful setting.
The large garden is sheltered from view and the hustle and bustle of the city, making it a peaceful and relaxing place to spend time and eat delicious food alone or with the family.
Café A also offers a program of acoustic concerts on weekend evenings to enjoy the music in an idyllic setting.
Café A Highlights
Café A is an extraordinary venue, unique in Paris with its interior and outside configuration. Café A's total capacity of 600 people and basic and raw decorating allows the brand to highlight the most innovative.
In the shade of the trees and the walls of the old Les Récollets convent, this peaceful and secret place is hidden a few steps from the busy and noisy Gare de l'Est.
Café A is open From Monday to Sunday days a week. From Tuesday to Saturday, it is open from 10 a.m. to 2 a.m., while on Monday and Sunday from 10 a.m. to 5 p.m.
See Related: Café Maure de la Mosquée de Paris
Terrasse
Café A is the perfect place to relax and escape the hustle and bustle of the city. The terrace is a vast space with an outdoor garden, an ideal space to eat breakfast or lunch that will delight and satisfy your cravings.
It is enjoyable to enjoy sunny days. You can enjoy the terrace in summer and winter. The atmosphere is warm and peaceful, making it perfect for relaxing. The terrace closes every day at 11 p.m., so you can enjoy your time here without worrying about the time.
Church
The coffee shop is popular for its unique atmosphere and its large space. The shop's church is 182 square meters and has a Romanesque vault.
The shop offers catering that is perfect for parties or conferences. It is the ideal place for anyone who wants to impress their guests.
Café A Nearby Hotels
Holiday Inn Paris – Gare de L'Estates, an IHG
The Holiday Inn Paris – Gare de L'Estates is a world-class hotel that offers guests impeccable service and luxury accommodations.
This IHG property is ideally located in the heart of Paris, steps away from the Gare de L'Est train station and various shops, restaurants, and attractions.
Guests can enjoy various amenities during their stay, including a fitness center, an on-site restaurant, and a business center.
Hôtel Grand Amour
The Hôtel Grand Amour is a popular hotel in Paris known for its luxurious accommodations and excellent service. Located in the city's heart, this hotel is a favorite among visitors and locals alike.
Some of the hotel's most popular features include its cozy bar and restaurant, where guests can enjoy a delicious meal or drink while watching the hustle and bustle of the city below.
See Related: Restaurant L'Ambroisie
OKKO Hotels Paris Gare de l'Est
If you're looking for a hotel near Paris' Gare de l'Est railway station, then OKKO Hotels is a great option. This contemporary hotel chain offers guests a range of stylish and comfortable rooms and excellent facilities.
The staff at OKKO Hotels are known for their friendly and helpful attitude, so you're sure to have a great stay here.
Café A Nearby Attractions
Jardin Villemin
Jardin Villemin is a beautiful park located in the heart of Lyon. It's the perfect place to relax and escape the hustle and bustle of the city.
The park is home to a variety of trees, plants, flowers, and a lovely pond. Visitors can also enjoy a stroll along the garden's paths or sit and enjoy the peaceful surroundings.
Choco-Story Paris – Musée du Chocolat
The Musée du Chocolat is a museum devoted to the history and production of chocolate.
It is located in Paris, France, and was founded in 1998. The museum is home to exhibits on the history of chocolate, the production process, and chocolate's role in art and culture.
Palais-Royal Garden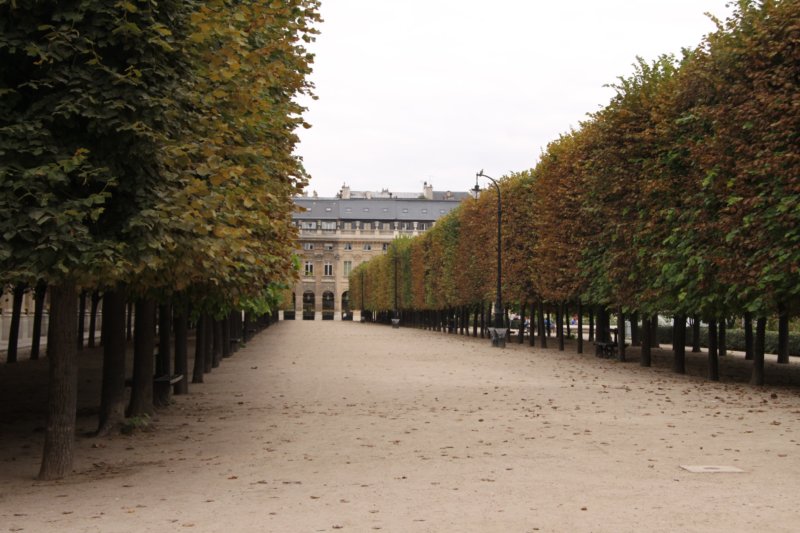 Palais-Royal Garden is a beautiful garden located in the heart of Paris. Thanks to its charming atmosphere and lovely architecture, it is a popular spot for locals and tourists alike.
The garden is home to several different fountains and statues and plenty of green space for relaxing. Visitors can also enjoy a meal or a drink at one of the many cafes and restaurants located around the garden.
Grévin Museum
The Grévin Museum is a famous museum in Paris known for its wax statues. The museum was founded in 1882 by Arthur Meyer, and it is named after his friend, the caricaturist Alfred Grévin.
The museum has a wide variety of exhibits, including a section on French history, a section on world culture, and a section on contemporary celebrities.
The museum also offers a variety of interactive experiences, such as the chance to have your picture taken with a wax statue.
See Related: Top Food Markets in Paris
Louvre Museum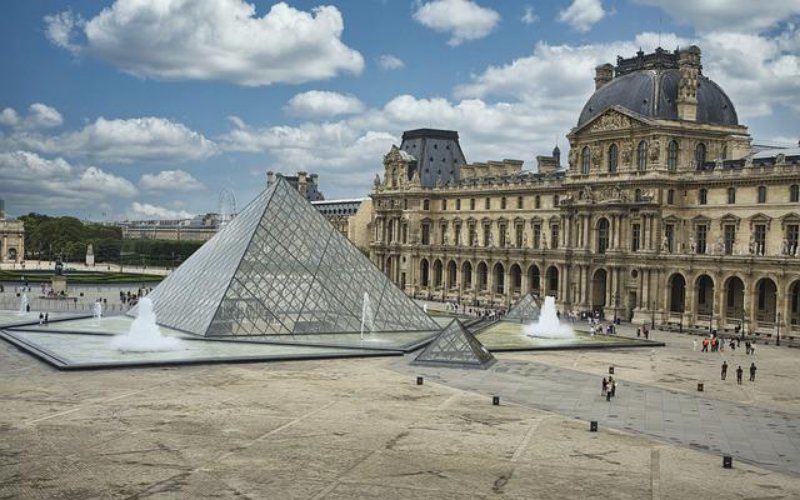 The Louvre Museum is one of the most famous museums in the world and is located in Paris, France. It is home to some of the most famous artworks in history, including the Mona Lisa by Leonardo da Vinci and the Venus de Milo.
Notre Dame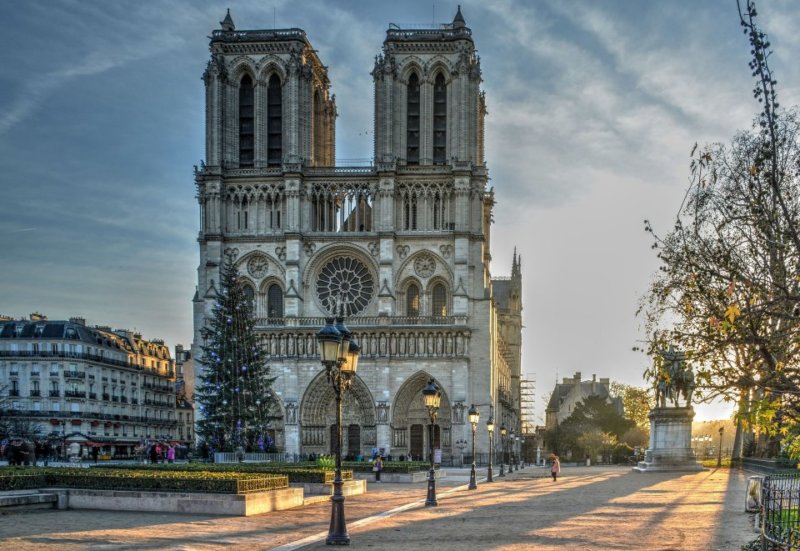 Notre Dame is a famous cathedral located in Paris, France. The Gothic-style cathedral was completed in 1436 and is considered one of the most beautiful churches in the world. Notre Dame is also a popular tourist destination, with millions of visitors each year.
FAQ
What is Le Café A?
It is a type of French coffeehouse. These establishments typically serve coffee, tea, pastries, and light snacks.
Where is Le Café A located?
The coffee shop is located at Maison de l'Architecture, 148 Rue du Faubourg Saint-Martin, 75010 Paris, France.
Related Resources