Paris – the city of love, art, and gastronomy. As one of the world's most captivating destinations, the French capital has a special allure that draws millions of visitors annually. Planning a trip to Paris can be thrilling yet overwhelming, but fear not, for we have created this practical guide to ensure you make the most of your dream vacation.
Begin with deciding the best time for your visit. While Paris is lovely year-round, travelers prefer shoulder seasons like spring or fall when the weather is mild, and attractions are less crowded. Next, gather your bearings and acquaint yourself with the city's unique layout, including its renowned neighborhoods, public transportation options, and iconic landmarks such as the Eiffel Tower, the Louvre, and the Arc de Triomphe.
🗼 Paris Insider's Top Picks! ✨
Dive into the heart of Paris with our handpicked partners. Trusted by thousands, they ensure you experience the best of Paris.
Of course, no trip to Paris would be complete without indulging in its world-class cuisine, from the aroma of fresh croissants in a tantalizing boulangerie to savoring a tarte tatin in a chic café. As you wander the cobbled streets exploring museums, historical sites, and vivacious markets, be sure to allow time for the unexpected, as spontaneous experiences often hold the most cherished memories.
So grab your travel planning notebook and a glass of classic French wine. It's time to embark on the journey of a lifetime – Paris awaits.
From researching and booking flights to finding accommodations and learning about local customs, we have everything you need to plan the perfect trip. We'll also provide tips on the best time to visit, the cost of living in Paris, attractions and sights to explore, and local cuisine. So follow our guide, and you'll be off to Paris soon!
How to Plan a Trip to Paris
Step 1: Research and Plan Your Trip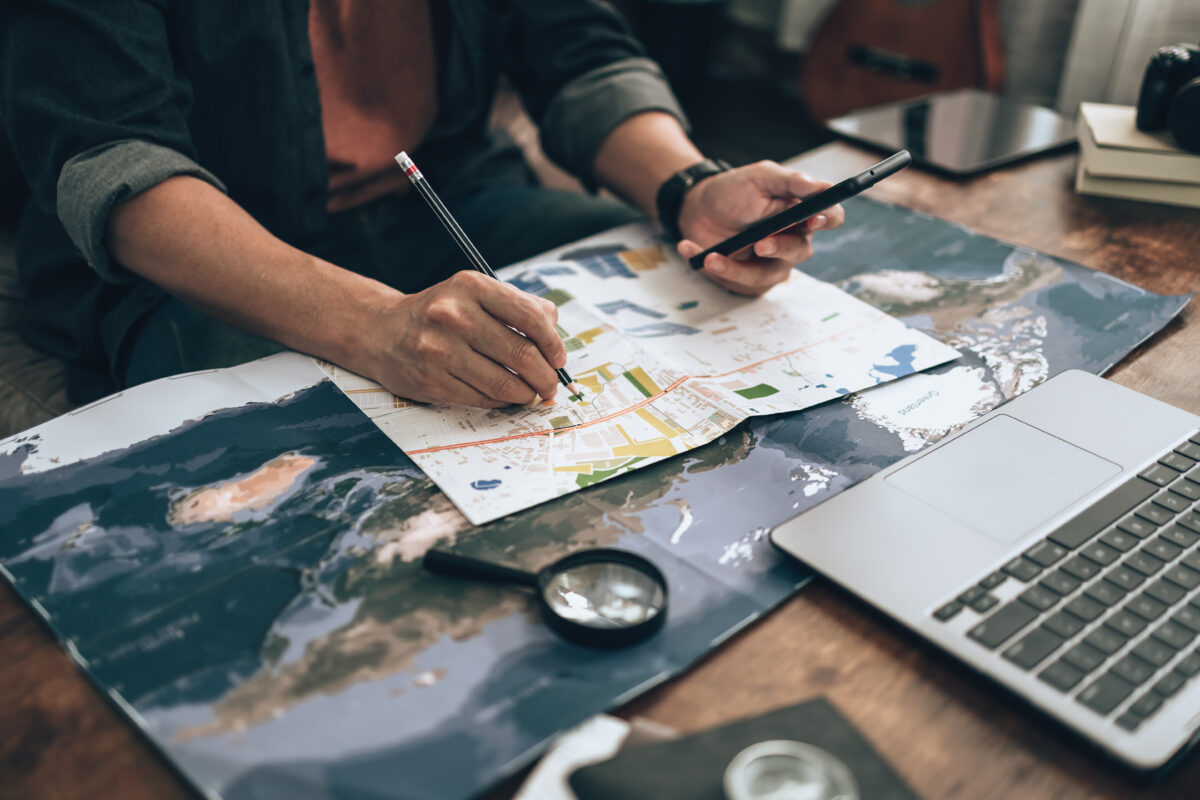 Before planning your trip to Paris, it is important to research the city and create the perfect Paris itinerary that works for you. Research the best time to visit, what types of attractions you want to visit, how much money you are willing to spend, and how many days you plan on staying.
Additionally, it can be helpful to look at travel blogs or reviews from people who have already been to Paris to get an idea of what types of things you can expect from your trip. Once you have gathered your research, create a plan that fits your needs and budget.
See Related: When Does the Eiffel Tower Sparkle? A Guide to its Stunning Light Display
Step 2: Book Your Flights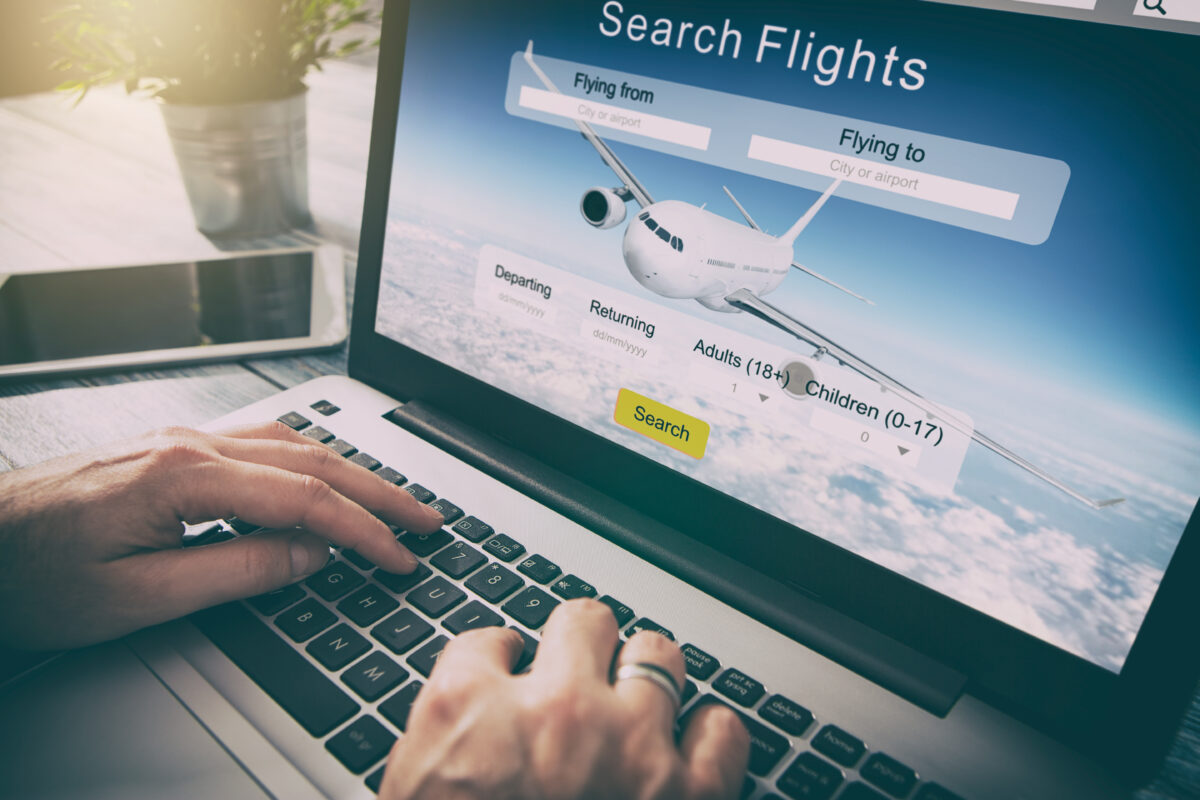 Once you've established your budget and researched the best time to visit Paris, booking your flights is time. You can book a flight or take the train, depending on where you travel. If you're taking the train, check which train station you must visit in Paris.
Once your flights are booked, there are still a few more steps before your dream vacation in Paris becomes a reality—research local customs to fully understand the culture and what to expect during your stay. Additionally, look into accommodation options that fit within your budget and explore the amazing attractions that await you in this historic city.
See Related: Best Skip the Line Tickets in Paris: Your Ultimate Time-Saving Guide
Step 3: Find Accommodations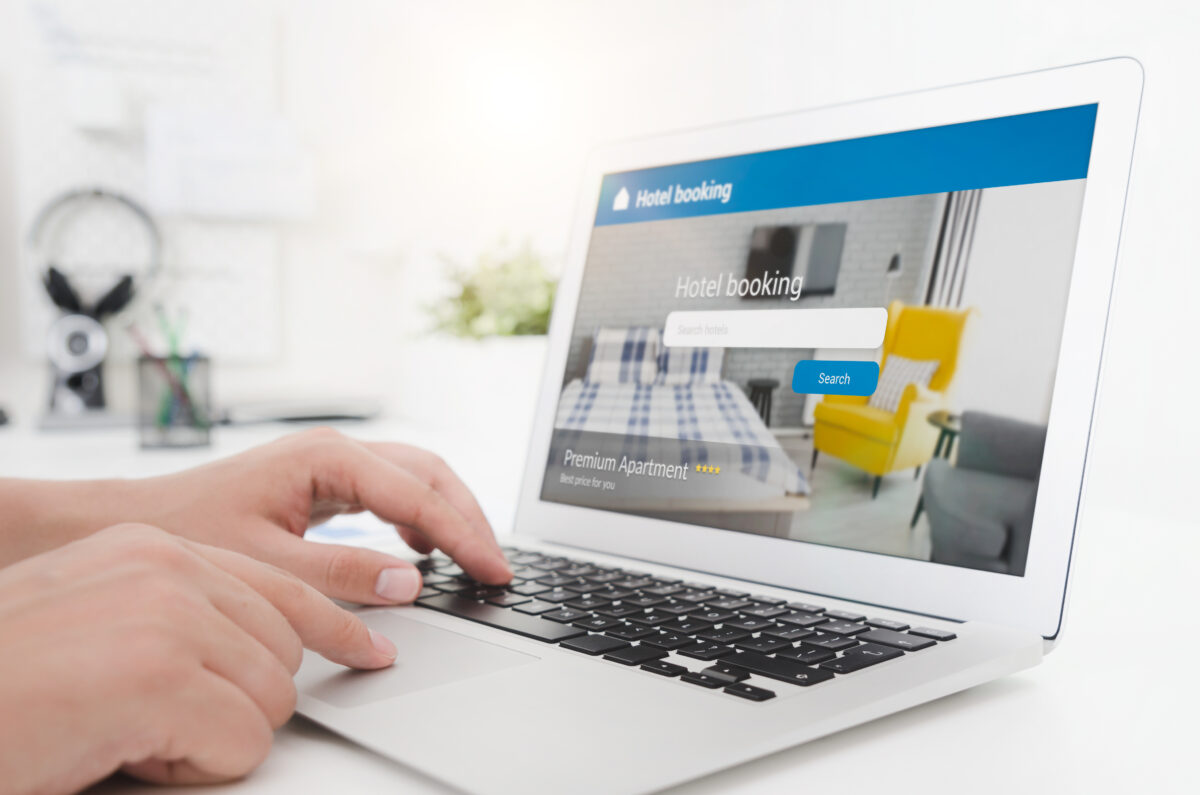 Once you have chosen the dates for your trip, the next step is to figure out where you'll be staying during your trip to Paris. With so many accommodation options, it can be difficult to decide where to stay.
You can choose from hotels, hostels, apartments, and more. Research the different neighborhoods in the city and find one that suits your needs and budget.
Consider factors such as transportation accessibility, safety, and amenities. Many websites offer reviews of hotels and other accommodations so you can make an informed decision before booking. Be sure to look for discounts or special offers too.
See Related: Best Boat Tours in Paris, France
Step 4: Learn About Local Customs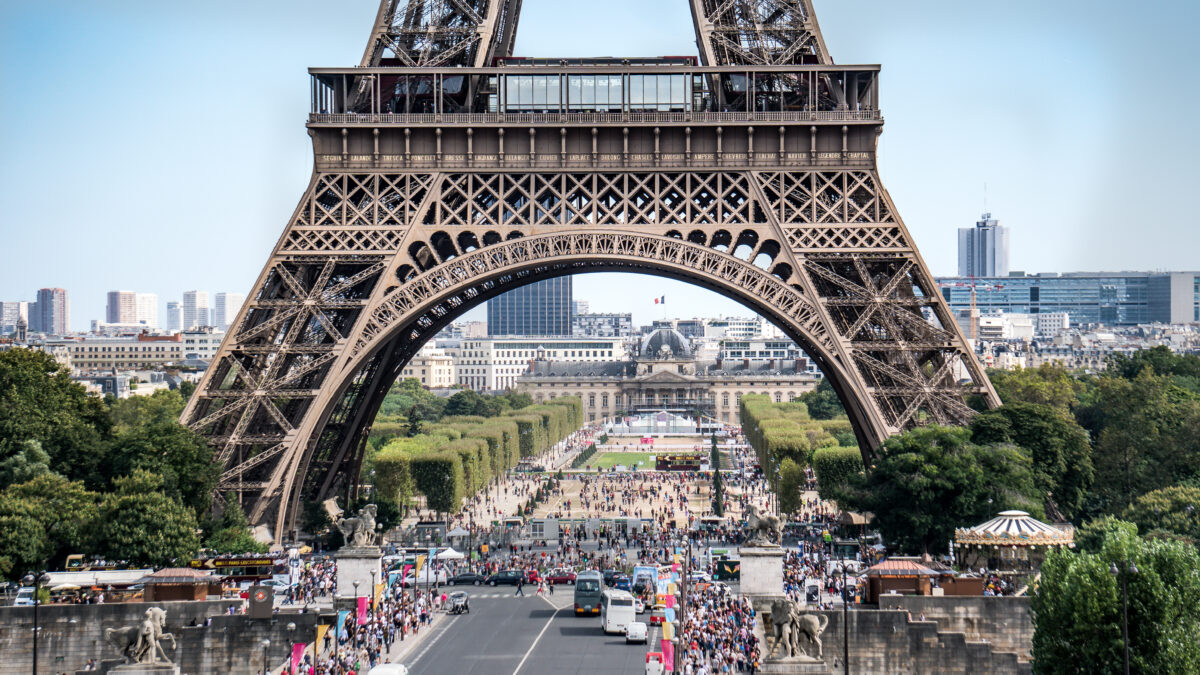 When traveling to Paris, understanding the local customs is essential to having a pleasant experience. From greeting people with a kiss on each cheek to avoiding scams in tourist areas, learning the local customs is key.
A guided walking tour is often a great way to better understand Paris's culture and customs. It's also important to remember that tipping is not generally expected in Paris. Awareness of these customs can help you maximize your trip and ensure an authentic experience when visiting Paris.
See Related: Best Travel Books About Paris: Must-Read Guides
Step 5: Know the Best Time to Visit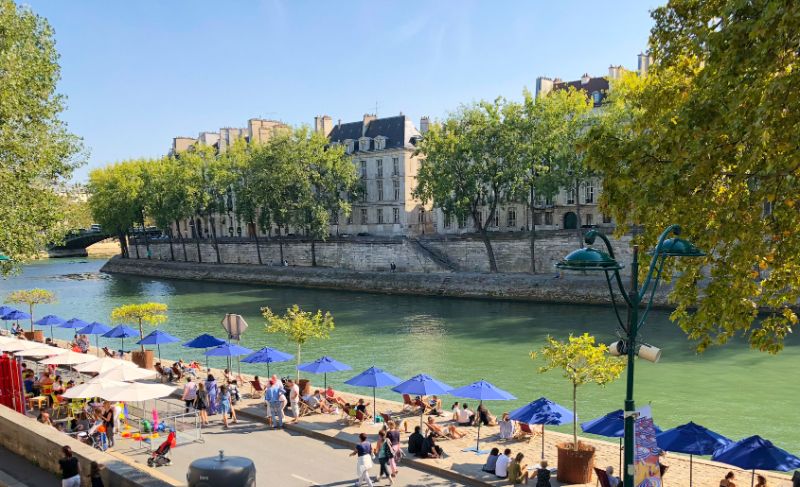 When planning your trip to Paris, it's important to understand the best time of year to visit. Spring is generally considered the best season for sightseeing in Paris, as temperatures are mild and the city is most beautiful. You can expect clear skies and moderate temperatures from April to June, making it perfect for exploring Paris's many attractions.
For travelers looking to save money, the off-season from November to February is the cheapest, but be aware that some attractions may be closed during this time. No matter when you decide to go, Paris will offer an unforgettable experience!
See Related: Best Desserts in Paris to Try
Step 6: Understand the Costs During Your Trip to Paris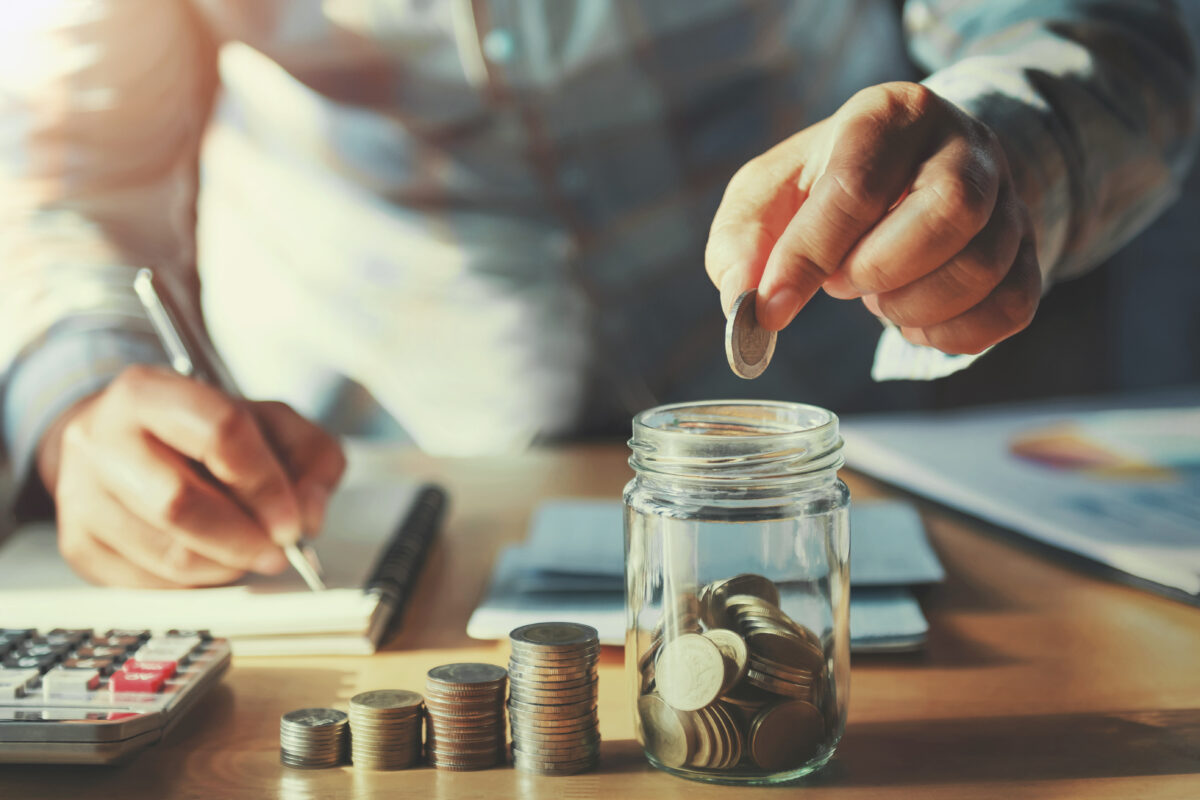 Paris is a city of luxury and beauty, but it doesn't have to break the bank. Understanding the cost of living in Paris is key to enjoying the city without spending more than you can afford.
From flights and hotels to food and entertainment, there are plenty of ways to make your trip more budget-friendly. To get the best bang for your buck, start by researching the average prices for accommodation and transportation. Look for special offers and discounts like hotel packages or airline deals.
Additionally, compare prices between different neighborhoods to balance cost and convenience. Try buying groceries or exploring local markets for affordable meals when it comes to food.
Finally, enjoy free activities like strolling along the Seine river or admiring the city's iconic monuments. With a little planning and research, you can enjoy all that Paris has to offer while staying within your budget.
Step 7: Discover the Sights and Attractions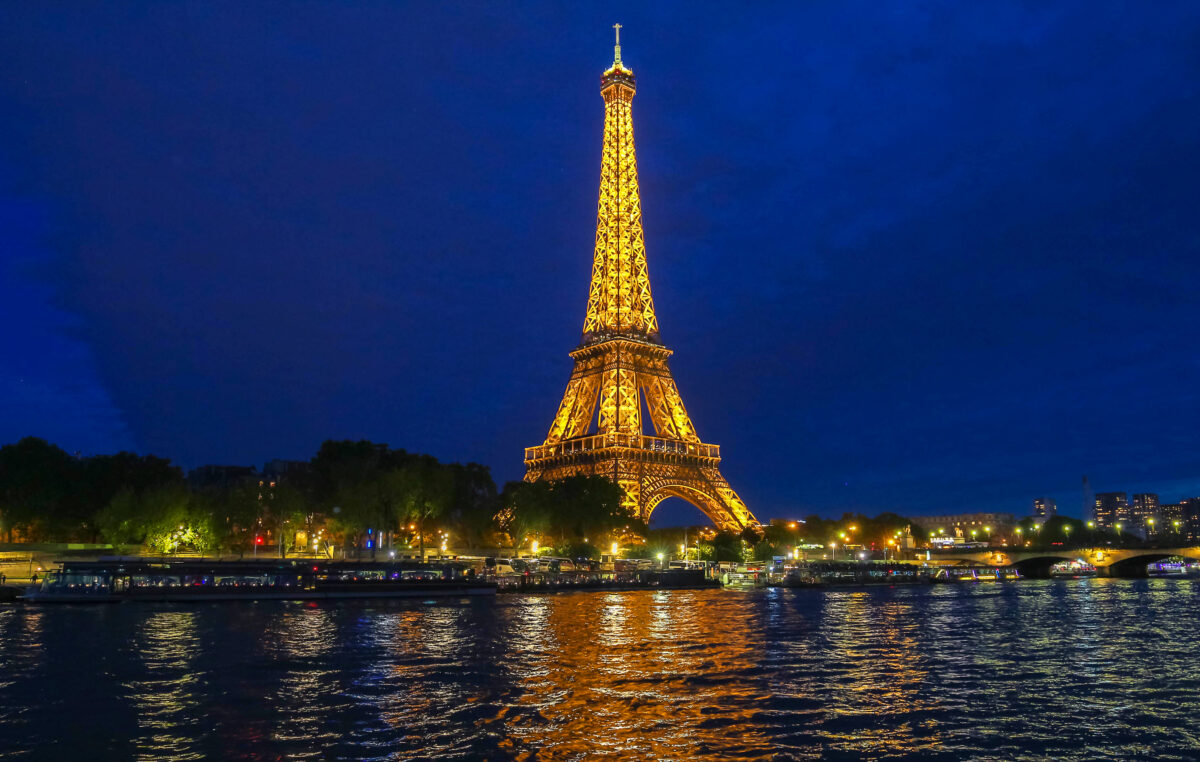 Once you have booked your flights and accommodations, it is time to discover the sights and attractions of Paris. From the Eiffel Tower to Notre Dame Cathedral, Paris is full of iconic sites that should be on your list. Spend some time strolling around the Champs-Elysées and exploring the Latin Quarter, or take a boat ride down the Seine.
\Visit one of the many museums, such as the Louvre or Musée d'Orsay, or take a guided tour to learn more about the city's history and culture. If you're looking for more adventure, take a day trip to Versailles or Giverny. There are plenty of options for exploring Paris and its surrounding areas in seven days!
See Related: Things To in Paris on Bastille Day: A Comprehensive Guide
Step 8: Get to Know the Local Cuisine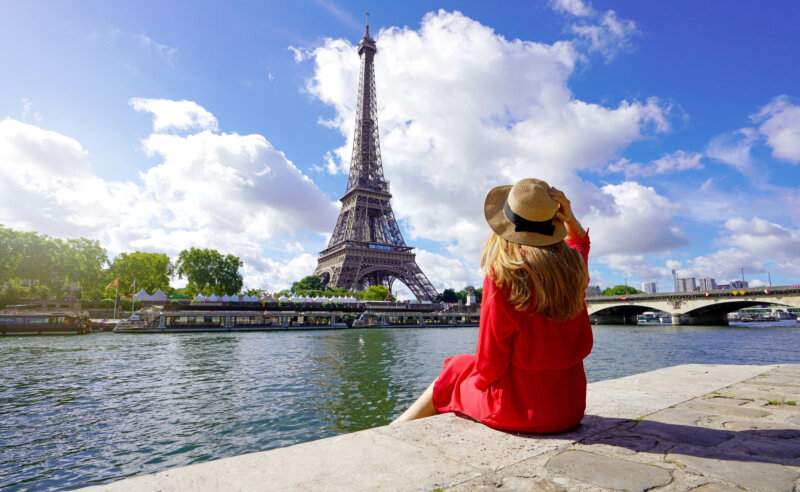 After you have had a chance to explore the sights and attractions of Paris, it's time to get to know the local cuisine. Paris is known for its delicious food, and there are plenty of places to sample some of the best dishes. For a classic French meal, try one of the many restaurants in the city, or head to a Michelin-starred restaurant for an unforgettable experience.
Plenty of food markets around the city offer an array of local produce, cheese, breads, and pastries. You will also find many cafes serving delightful treats such as macarons and eclairs. Enjoy some wine at one of the many wine bars around town – the perfect way to end your day in Paris!
Best Time to Visit Paris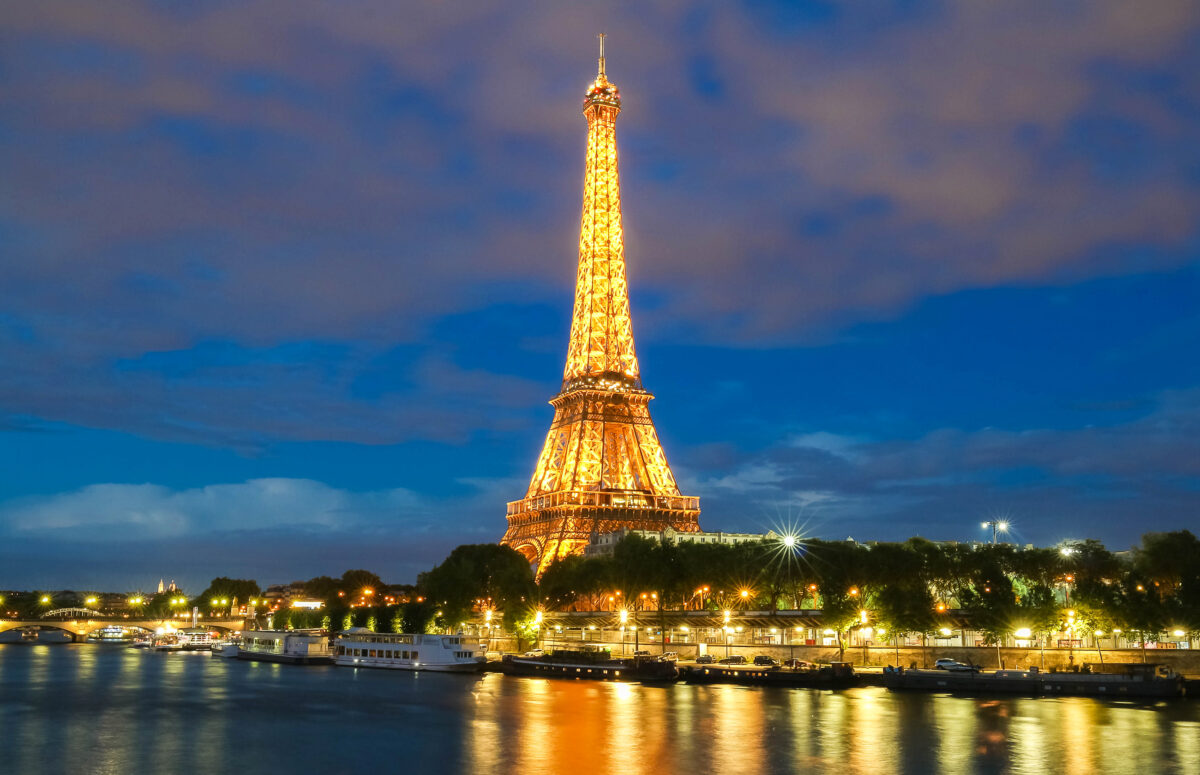 Ah, Paris – the city of love, culture, and culinary prowess. As someone who has strolled the streets of this bewitching city, I can assert that timing is key when planning a trip to Paris. With a little attention to detail and an appreciation for the city's charms, you're bound to experience something truly memorable.
The best time to visit Paris typically ranges from June to August, and September to October. In these months, you'll be greeted by agreeable weather, ideal for both experiencing outdoor events and exploring indoor attractions.
During summer, Paris is abuzz with life as locals and tourists converge. This is when Paris transforms into a vibrant oasis, with long, sunny days and Parisian charm enveloping you at every corner.
Be prepared, though – summer in Paris also means a significant influx of tourists, leading to a bustling atmosphere. But worry not, with some planning and insider knowledge, you'll be able to navigate around the crowds and soak in the magic of Parisian summers.
While some adoration for summer in Paris, the months between September and October bring another alluring appeal. As the city transitions into autumnal beauty, you'll witness the transformation of Paris into a golden paradise, with the crisp air adding a touch of romanticism to the experience. Furthermore, as the intense tourist season starts to wane, you'll find shorter queues at museums and more opportunities to indulge in the genuine Parisian lifestyle, unhindered by throngs of visitors.
To sum it up, each season brings a unique charm to Paris. Both summer and fall have their own distinct appeal, but in the end, the best time for you to visit Paris will depend on your personal preference and desires. So, book your next ticket online, pack your bags, and set off on a journey that's bound to leave a lasting impact on your heart.
See Related: Best Skip-the-Line Tours in Paris
Planning Your Paris Itinerary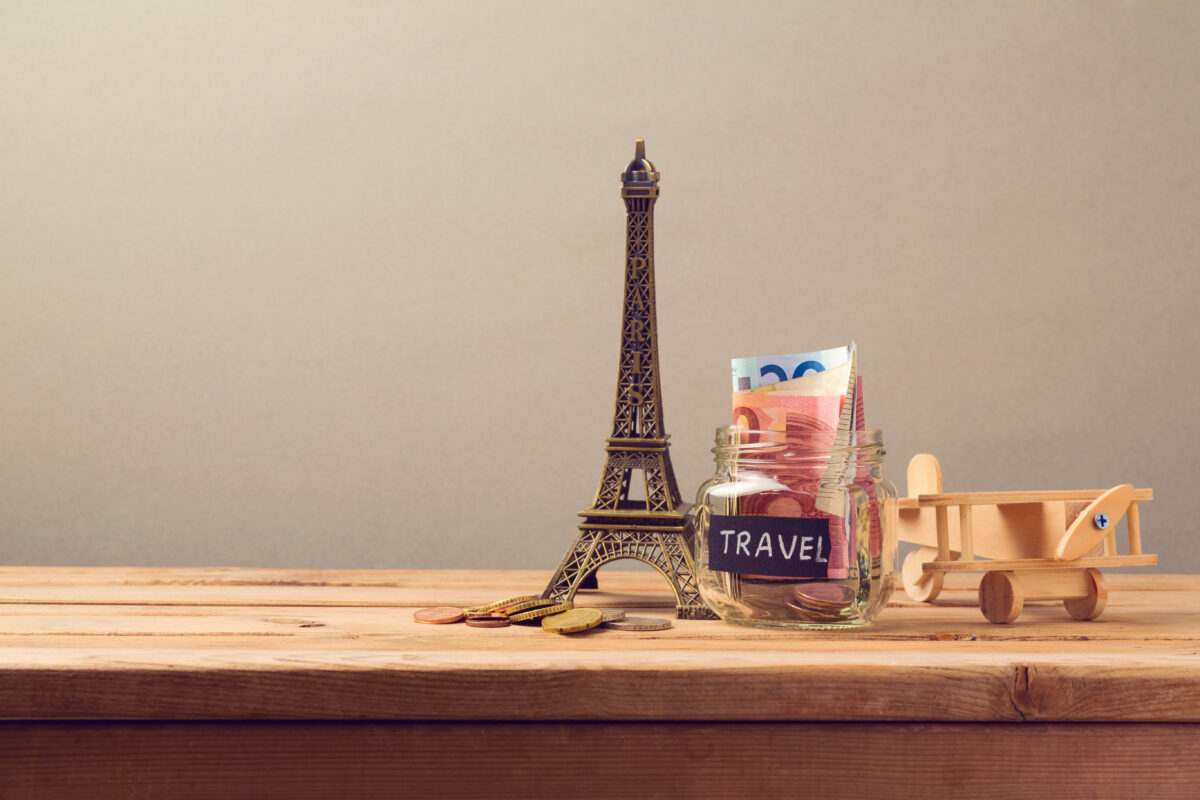 Ah, Paris – the City of Light and love, steeped in history, culture, and beauty. Planning a trip to this enchanting city might seem overwhelming, but fear not! With a well-thought-out itinerary and some tips from a seasoned traveler, you'll be well on your way to discovering all the attractions and marvels of Paris.
First, let's talk timing. Paris is a year-round destination, each season bringing its distinct charm. Consider visiting during shoulder seasons like spring or fall, when the weather is more favorable, and the crowds are thinner. Remember to pack a foldable umbrella or raincoat regardless of the season, as the Parisian skies tend to be unpredictable.
Next up is building your Paris itinerary. For a first-timer, three days in Paris provides a solid introduction to the city's iconic landmarks and neighborhoods. Begin your stay with a visit to the emblematic Eiffel Tower.
Pre-book your tickets, and if you're feeling adventurous, consider climbing the 704 steps to the second level for an exhilarating experience. From the Eiffel Tower, a short stroll along the Seine will take you to the artistic and intellectual heart of Paris – the Left Bank.
On your second day, dedicate some time to the world-renowned Louvre Museum. Housing thousands of masterpieces like the enigmatic Mona Lisa, the grandiose Winged Victory of Samothrace, and the exquisite Venus de Milo, the museum is a treasure trove of art and history. Pro tip: Purchase a skip-the-line ticket to avoid the notorious queues.
In the afternoon, head towards the majestic Arc de Triomphe, standing proudly at the end of the Champs-Élysées. Climb to the top for a bird's-eye view of the city before exploring the opulent streets of Paris, lined with high-fashion boutiques and sumptuous cafes.
Your third day in Paris calls for a visit to the stunning Palace of Versailles. Easily accessible by train, this former royal residence is an absolute must-see. Be prepared to be transported back in time as you explore the lavish halls, magnificent gardens, and intricate fountains of this UNESCO World Heritage Site.
Consider using a Paris trip planner or handy travel app to make the most of your Paris trip. It will help you organize your itinerary and map out your adventures, ensuring you don't miss out on any of the city's highlights.
Voilà! With a well-planned schedule and an open mind, you're now ready to explore the mesmerizing charm of Paris. Take your time, savor the flavors, indulge in the culture, and most importantly, live in the moment. Bon voyage!
Arriving in Paris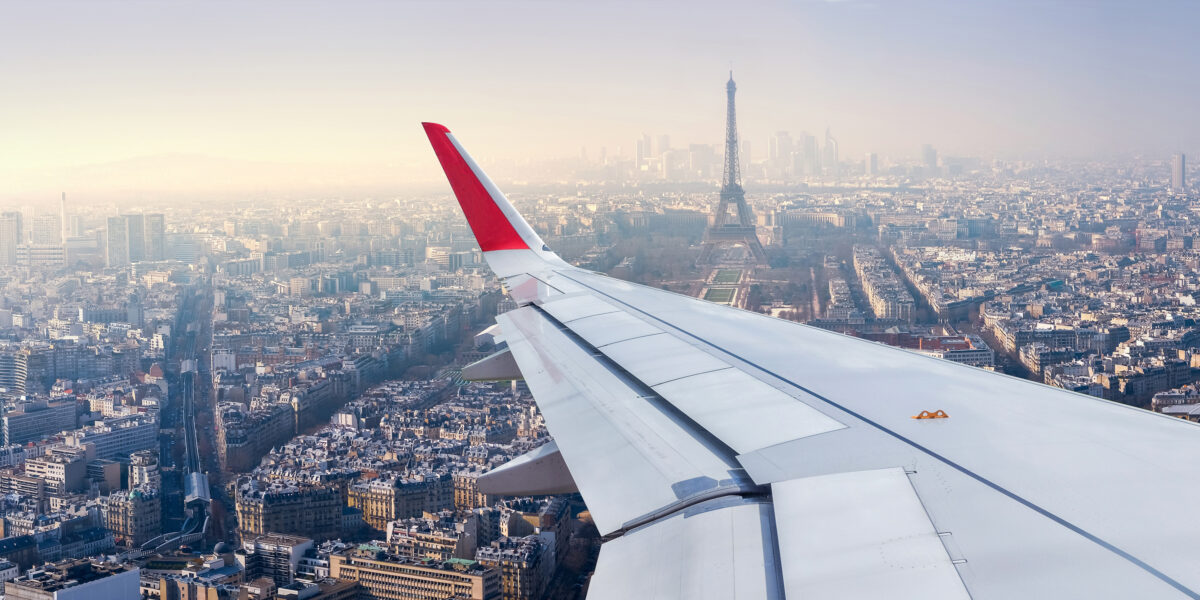 Once you land in the City of Lights, your adventure begins. Both Charles de Gaulle (CDG) and Orly (ORY) airports have convenient connections to the city center.
The RER B train connects CDG to the heart of Paris, while the OrlyVal tram and RER C train serve Orly airport. A taxi or rideshare is another option, but be prepared for the notorious Parisian traffic.
Public Transportation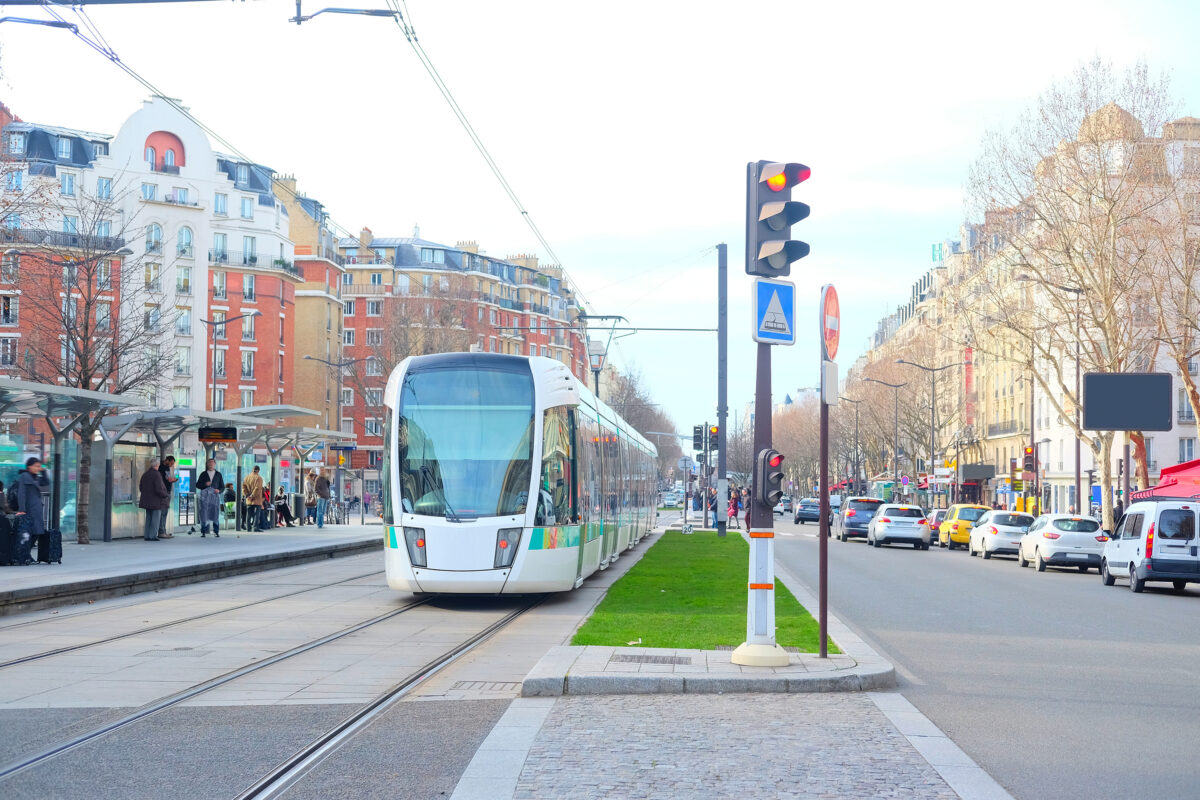 The Parisian public transportation system is beautifully designed, efficient, and easy to navigate. Its components are:
Metro: The metro system, with 16 lines, covers the entirety of Paris. Grab a ticket or a rechargeable Navigo card, and you're set to explore.
RER: Regional Express Network (RER) has five lines (A-E) that connect Paris to the surrounding suburbs, including Disneyland Paris and Versailles.
Bus: With more than 350 bus lines, there's no corner of Paris you cannot reach. Buses offer glimpses of the city's enchanting streets with pit stops at charming cafés.
Tram: Though not as widespread as the metro or bus, the tram system serves selected areas of Paris, offering a scenic and leisurely ride.
Remember to keep a Google Maps handy or rely on the locals for expert advice. Parisians have made public transportation a personal art form.
Walking and Bicycling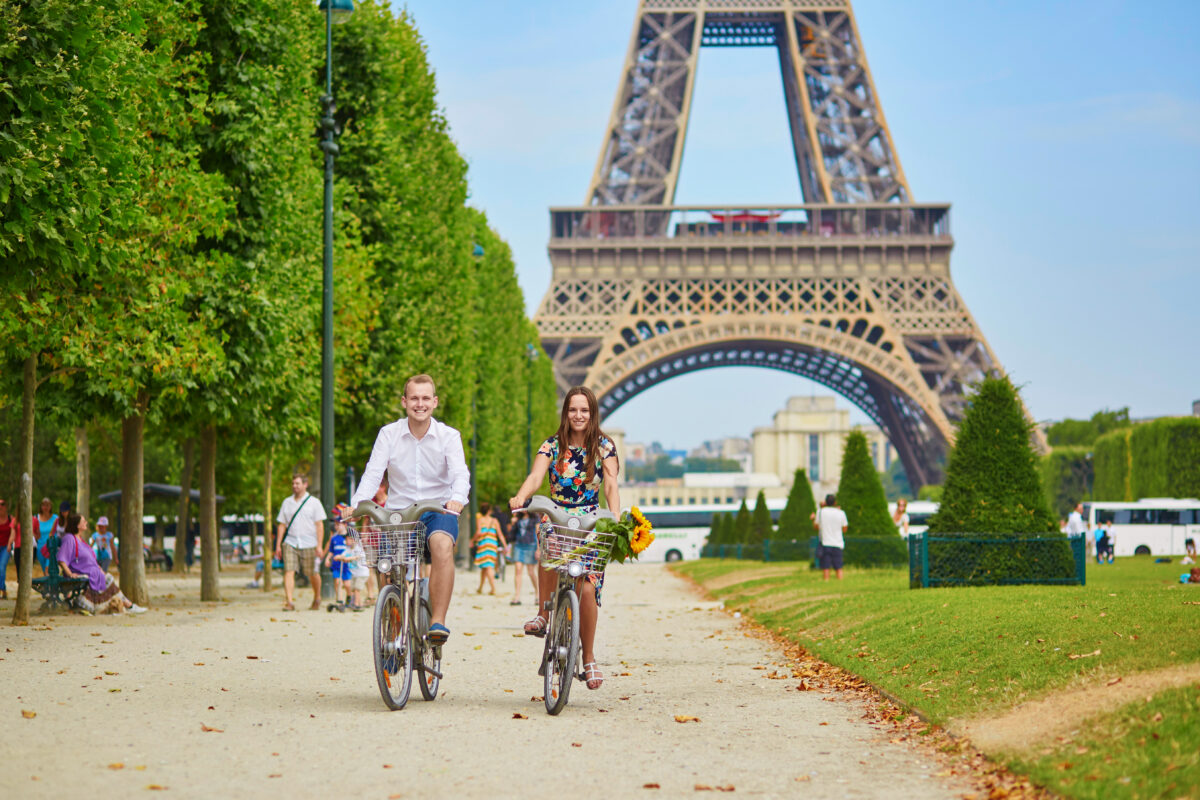 Exploring Paris on foot is an unparalleled experience. Let curiosity guide your steps, and you will stumble upon hidden gems only the city's most seasoned dwellers know.
A comfortable pair of shoes and a trusty backpack is all you need. There are also plenty of great Paris tours that will take you on a journey around the city to learn about the fascinating history.
For a more exhilarating option, opt for a bicycle. Paris is brimming with Vélib bike-sharing stations, making renting a two-wheeler easy, traversing the city's sinewy cobblestone streets, and taking in the sights in true Parisian style.
Learn the ins and outs of the city's public transportation. Embrace the charm and let the city reveal itself one secret at a time.
See Related: Best Bike Tours in Paris, France
Accommodation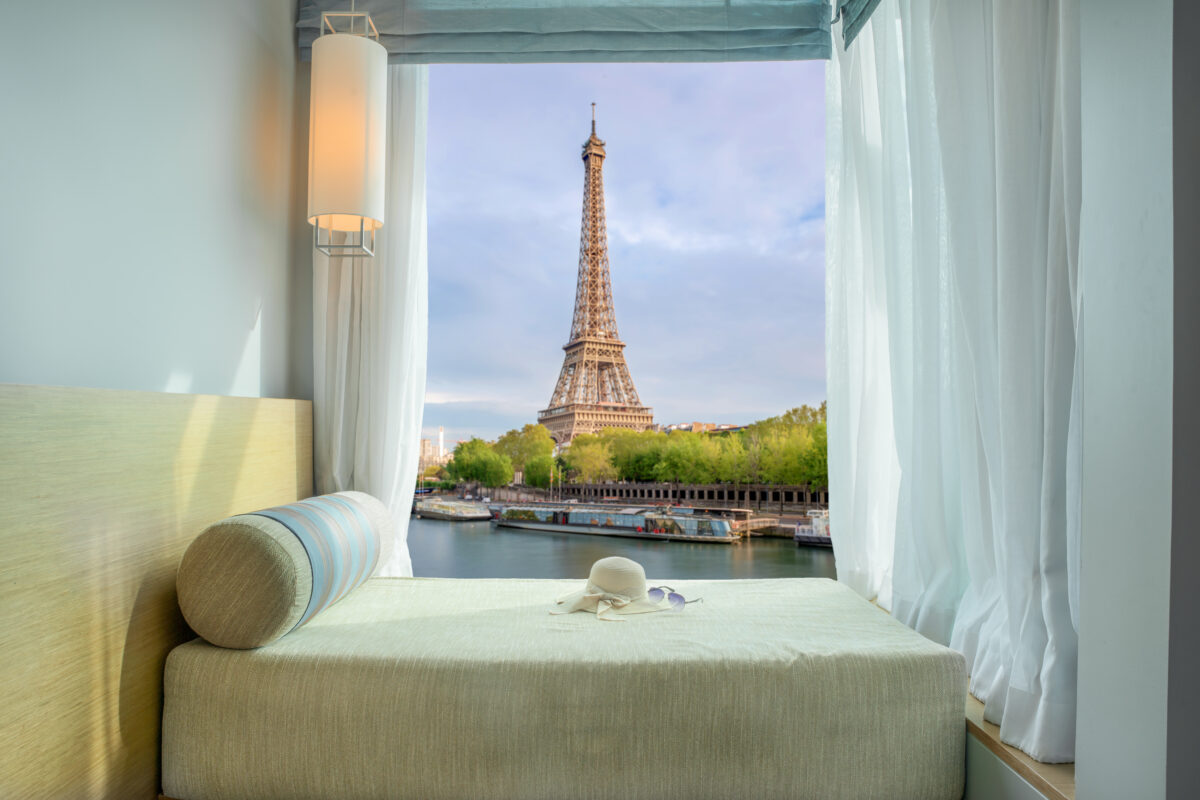 Paris, the City of Lights, offers many accommodation options to fit your needs and budget. Finding the perfect place to stay is crucial in making the most of your Parisian adventure. Booking your accommodation should be done well in advance, as Paris is a popular destination and availability may vary.
The city is divided into 20 districts, called arrondissements. Each has its unique charm, and choosing where to stay in Paris largely depends on your preferences and planned activities. Here, I'll highlight some key areas to consider for your accommodation.
Le Marais (3rd and 4th arrondissements) is ideal for those who love history, art, and cafes. This picturesque district has narrow streets, historic buildings, and numerous galleries. Le Marais is also a vibrant LGBTQ+ friendly area of the city.
Saint-Germain-des-Prés (6th arrondissement) offers a blend of sophistication and iconic landmarks. This is the place to be if you're seeking upscale boutiques, chic cafes, and proximity to the Louvre and Notre-Dame.
Montmartre (18th arrondissement) is famous for its bohemian charm and artistic heritage. Here, you'll find the iconic Sacré-Cœur Basilica and the bustling Place du Tertre, always filled with artists at work.
When it comes to accommodation types, you have a range of options:
Hotels – Navigating the hotel scene in Paris can be overwhelming. Use reputable booking websites to filter options by preferred location, price range, and amenity preferences. Make sure to read reviews from fellow travelers. There's a wide variety of hotels from budget to luxury.
Serviced apartments – For those who feel more at home in a residential setting, consider booking a serviced apartment. With the added bonus of kitchen and laundry facilities, these accommodations are perfect for extended stays or families with children.
Hostels – Budget-conscious travelers can find comfort in shared rooms at hostels. Offering basic amenities, hostels are known for their affordability and social atmosphere.
Bed and Breakfasts (B&B) – Immerse yourself in the local way of life by staying at a B&B, offering a unique experience and opportunities to connect with the locals.
Now you know where to stay and which accommodations suit your needs best. Book early, enjoy your stay, and explore Paris's beautiful, diverse neighborhoods.
Top Attractions in Paris to Visit
Eiffel Tower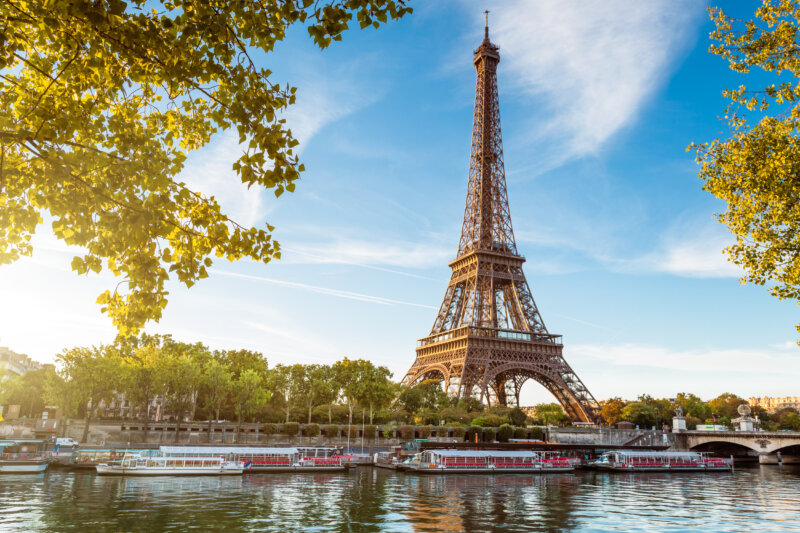 Arguably the most iconic symbol of Paris, the Eiffel Tower stands tall at 324 meters, offering breathtaking views of the City of Light. Designed by Gustave Eiffel and completed in 1889, this iron structure is a true engineering marvel. It is recommended to take the elevator up to the viewing platforms, which showcase stunning panoramas of Paris, particularly at night when the city is illuminated.
Louvre Museum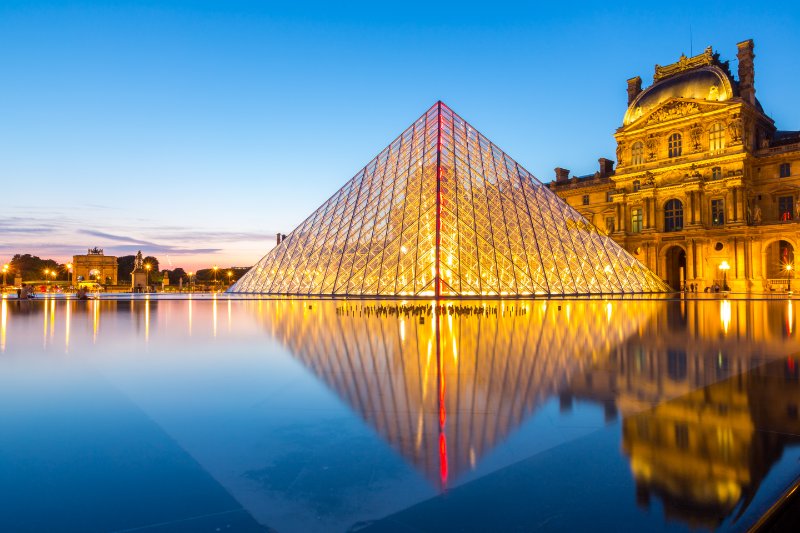 As the world's largest art museum, the Louvre Museum is a treasure trove of invaluable artifacts and works of art. Once a royal palace, it now houses more than 35,000 items, including the enigmatic masterpiece, the Mona Lisa. The museum's iconic glass pyramid, designed by I.M. Pei, serves as its entrance. It's worth setting aside an entire day to explore the vast collections, covering everything from ancient civilizations to European paintings.
| Must-See Artworks: | Louvre's Collection: |
| --- | --- |
| 1. Mona Lisa | 1. Italian Renaissance Art |
| 2. Venus de Milo | 2. Egyptian Antiquities |
| 3. The Winged Victory of Samothrace | 3. Near Eastern Antiquities |
Notre-Dame Cathedral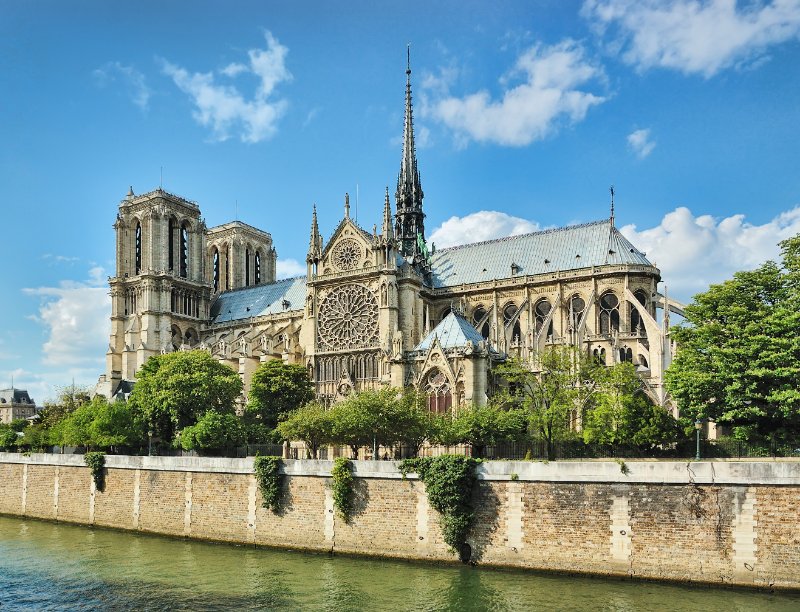 Notre-Dame Cathedral, a prime example of French Gothic architecture, dominates the Île de la Cité. This medieval masterpiece has survived countless epochs, witnessing history's significant events, such as the crowning of Napoleon Bonaparte.
Don't miss the opportunity to admire its intricate stained-glass windows and impressive flying buttresses. Despite the tragic fire in 2019, restoration efforts are underway to preserve this vital part of Paris's heritage.
Arc de Triomphe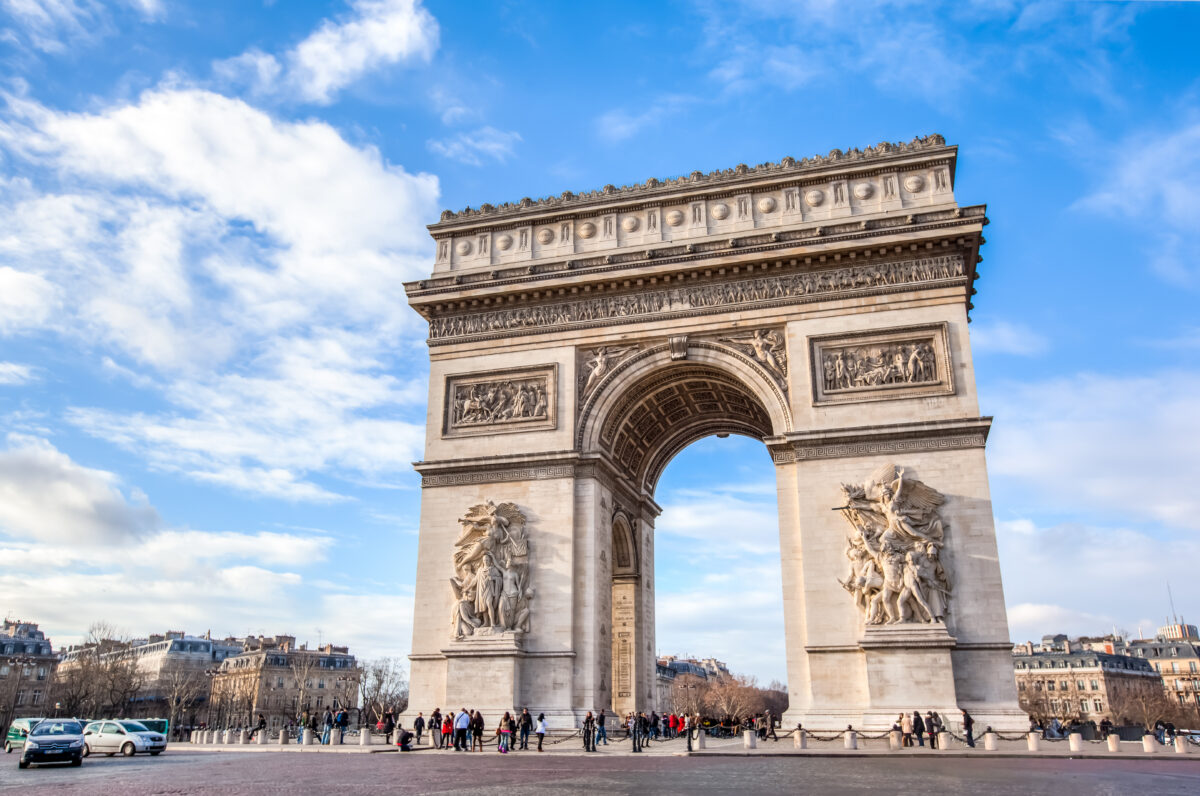 The Arc de Triomphe sits proudly at the western end of the Champs-Élysées, a monument commissioned by Napoleon to commemorate France's military victories. Climb to the top for unmatched views down the avenue, towards the towering Grande Arche in La Défense. Beneath the arch, you'll find the Tomb of the Unknown Soldier, a reminder of the nation's reverence for its fallen heroes.
In conclusion, exploring these top attractions will provide a rich and memorable experience in Paris, a city steeped in history, culture, and unparalleled charm.
See Related: Most Famous Historical Landmarks in Paris
Museums and Art
Paris, the city of light and love, is also a haven for art enthusiasts and museum aficionados. With a rich artistic history and some of the most iconic museums in the world, a trip to Paris is incomplete without immersing yourself in its cultural offerings.
Musée d'Orsay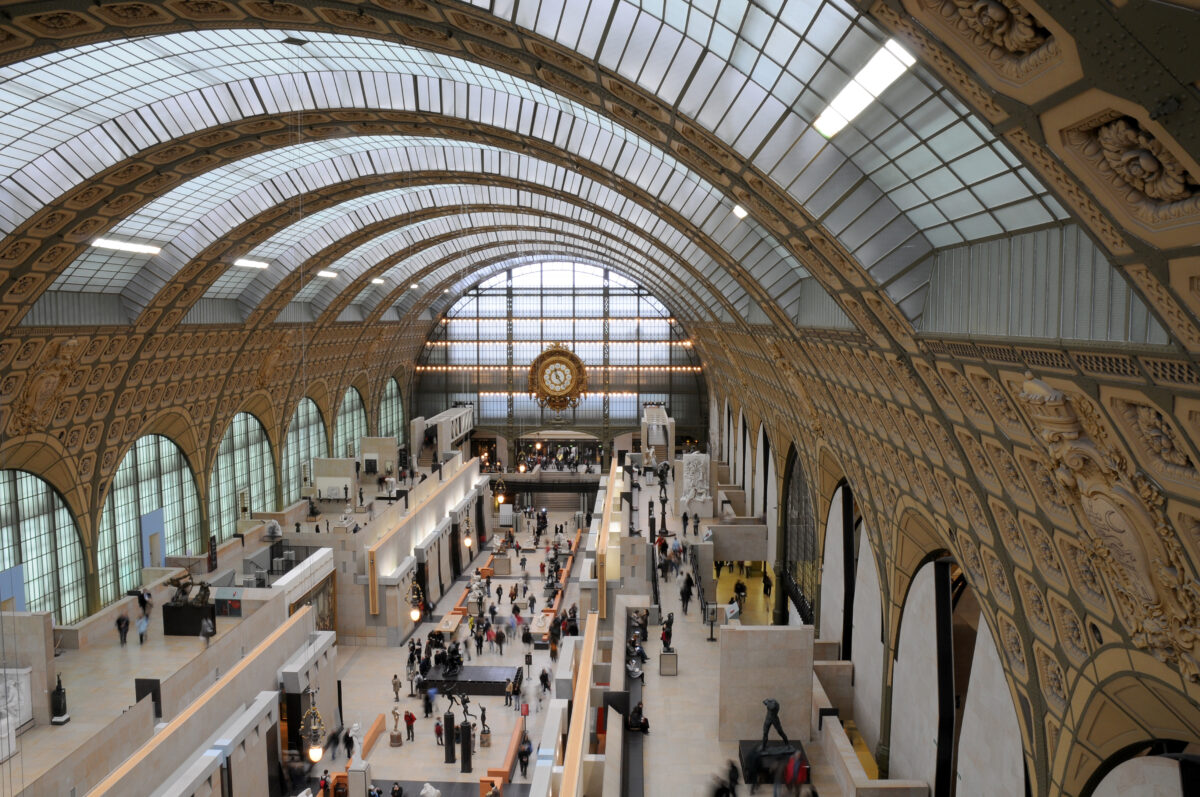 The Musée d'Orsay is a must-visit destination in a stunning Beaux-Arts railway station. It boasts an extensive collection of Impressionist and Post-Impressionist masterpieces by artists such as Monet, Van Gogh, and Cézanne. Don't miss the iconic works like Van Gogh's "Starry Night Over the Rhône" and Renoir's "Dance at Le Moulin de la Galette."
Consider purchasing a Paris Museum Pass to make the most of your visit. This pass grants you access to the Musée d'Orsay and more than 50 other museums and monuments in the city, including the Louvre and Centre Pompidou.
Centre Pompidou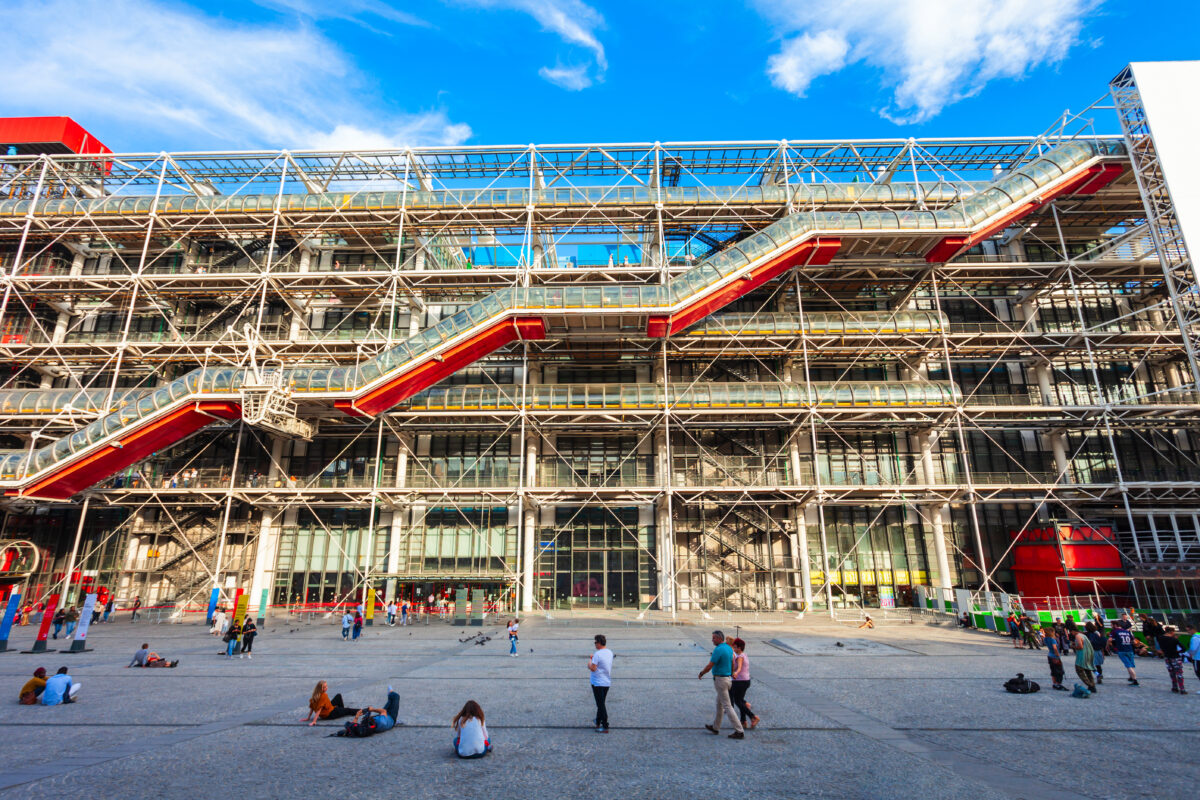 For those with a taste for modern and contemporary art, the Centre Pompidou is an essential stop. The building is an architectural marvel, with its colorful exterior and exposed structure.
Inside, you'll find a vast collection of 20th and 21st-century art, including works by Picasso, Duchamp, and Kandinsky. The museum also regularly hosts temporary exhibitions, showcasing cutting-edge artists from around the globe.
While the Centre Pompidou is included in the Paris Museum Pass, it's worth noting that some temporary exhibitions may require an additional admission fee. Plan your visit accordingly and budget extra time for the museum's impressive collection.
Rodin Museum
Lastly, but by no means least, the Rodin Museum is another Parisian gem. Spread across two sites – the Hôtel Biron and the sculptor's old workshop – this museum is dedicated to Auguste Rodin's life and work. Wander through the elegant rooms of Hôtel Biron, admiring masterpieces like "The Thinker" and "The Kiss," or explore the verdant sculpture garden for a breath of fresh air.
With the Paris Museum Pass, you'll enjoy seamless access to the Rodin Museum and the many other museums and landmarks this magnificent city has to offer. By investing in the pass and planning your itinerary wisely, you can dive into Paris's art scene and make the most of your adventure.
Unique Paris Experiences
Catacombs of Paris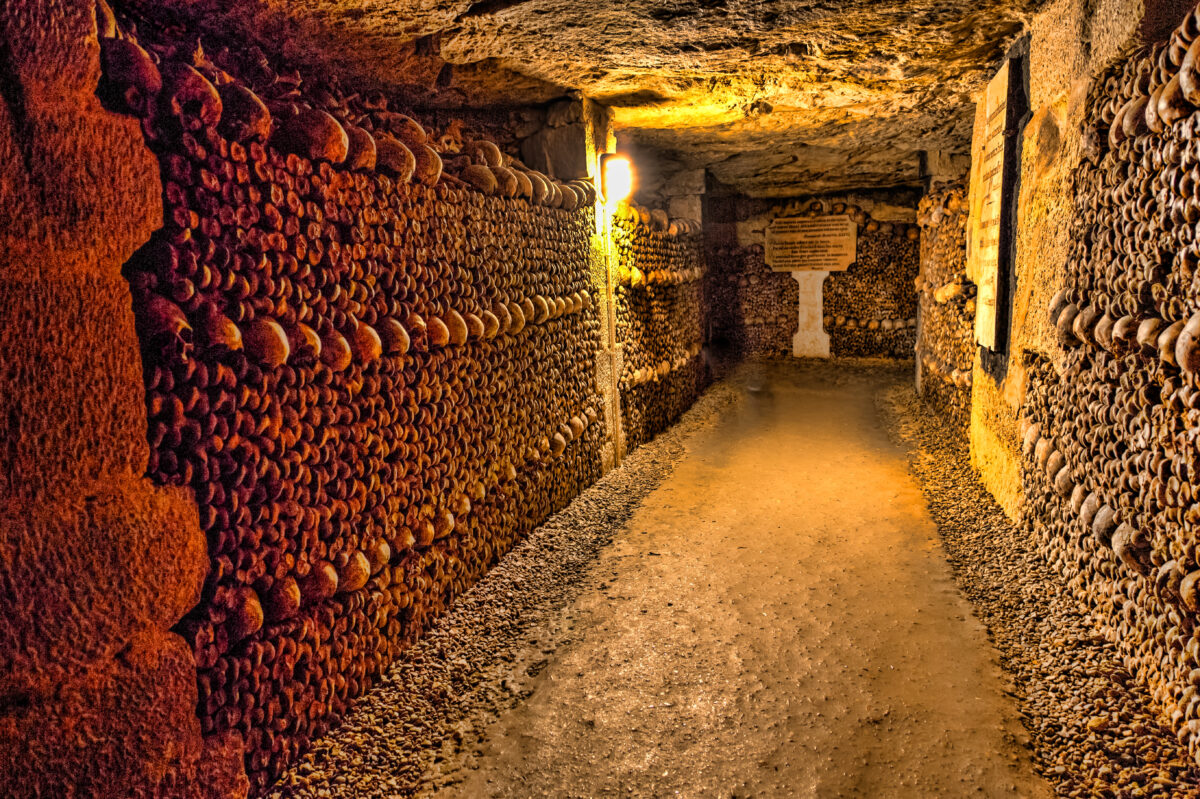 A trip to Paris isn't complete without venturing beneath the bustling streets to explore the mysterious Catacombs. This underground ossuary houses the skeletal remains of over six million people, relocated from long-forgotten cemeteries to create space above ground. Walking through the dimly lit tunnels, adorned with carefully arranged skulls and bones, you'll gain a deeper appreciation for the city's rich history. It's eerie, fascinating, and incredibly immersive.
Moulin Rouge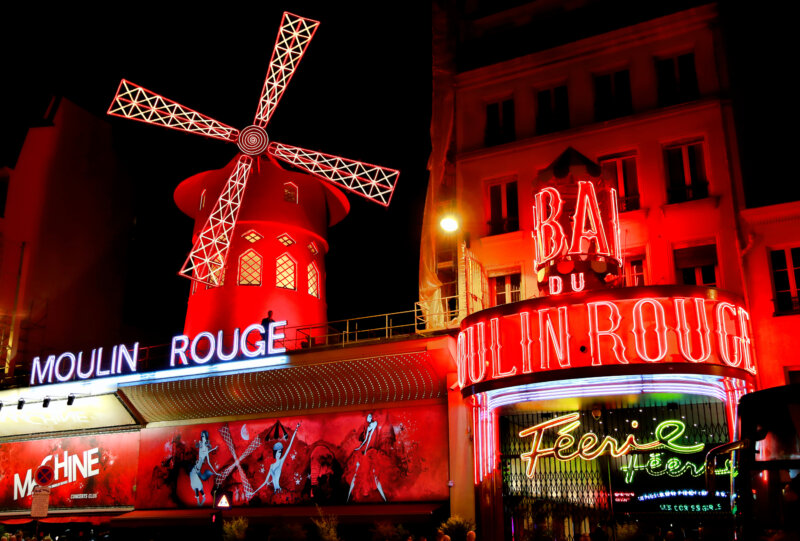 For an unforgettable Parisian experience, transport yourself back to the Belle Époque with a visit to the famed Moulin Rouge nestled within the heart of bohemian Montmartre. This iconic cabaret features extravagant shows with elaborate sets, dazzling costumes, and breathtaking performances. You'll be captivated by the famous French Cancan dancers and talented singers, all within an atmosphere of unparalleled grandeur. It's a masterful blend of art, history, and entertainment that has captivated audiences for over a century.
See Related: Best Cabarets in Paris, France
Château de Versailles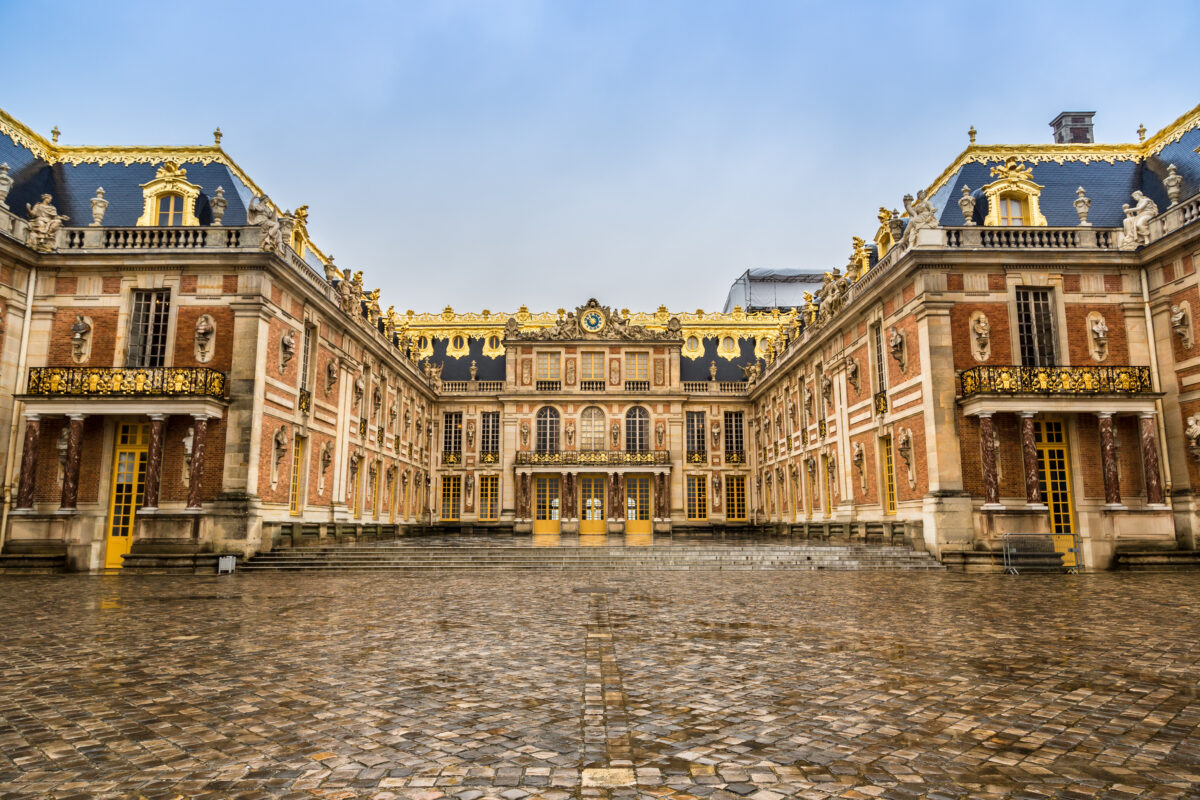 No visit to Paris is complete without a day trip to the majestic Château de Versailles. Marvel at the opulent palace, the brainchild of King Louis XIV, and witness the lavish lifestyle of 17th-century French nobility. The intricate design, sprawling gardens, and stunning Hall of Mirrors are testimony to the sheer extravagance that defined Versailles. It's not just a historical journey, it's an experience that transports you to a different era.
As a seasoned traveler, I encourage you to immerse yourself in the rich tapestry of Parisian experiences. Remember, great travel memories are often found in unexpected places, so venture beyond the well-trodden path and uncover the hidden gems that make Paris truly unforgettable.
Dining and Coffee Culture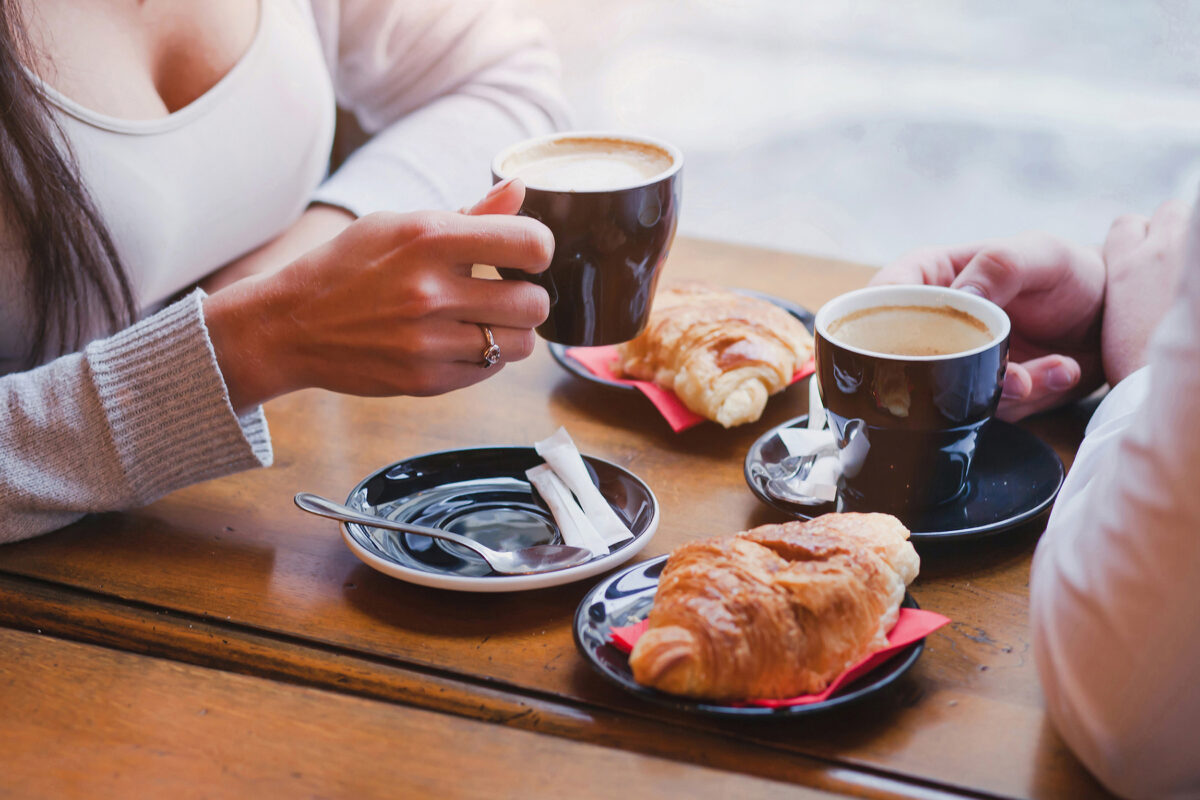 Ah, Paris – a city where the dining and coffee culture is as rich as its history. From indulging in perfectly prepared dishes to enjoying a freshly brewed cup of coffee, you'll never be far from a culinary experience.
Restaurants in Paris cater to various tastes and preferences. Still, if you want to truly immerse yourself in the Parisian gastronomic scene, I recommend you veer away from tourist-filled areas. Try venturing into the local neighborhoods to discover those hidden gems where only the locals dine. Some personal favorites around the city include Saint Honore and Angelina. Saint Honore is known for exceptional bakeries, while Angelina is famed for its hot chocolate and pastries.
In Paris, you'll also find that cafes play a significant role in daily life. Parisians often start their mornings sipping on a delightful cup of coffee while gazing upon the city's bustling streets. Keep in mind that French coffee is strong and bold, so be prepared for a different flavor profile if you're used to lighter roasts. Elite coffee establishments in Paris to visit include Coutume Café and Belleville Brulerie, where innovation and tradition meet to provide their customers unrivaled experiences.
As you peruse through the city, don't hesitate to explore the various cafes as they offer more than just coffee. Indulge in classic fare like croissants, quiche, and sandwiches, all with a French twist. Sometimes, all you need is a table at a cozy café to observe and take in the essence of Parisian life.
While those above are just a few restaurant recommendations, the key to a traveler's heart (especially one with an appetite for food adventures) is to embrace the unexpected. Delve into Paris with curiosity, embrace the local culture and cuisine, and don't be afraid to try new things. Remember, the pulse of any city is best experienced through its dining establishments and coffee culture – so seize every opportunity to relish in the art of French culinary experiences.
See Related: How to Eat a Croissant in Paris
Shopping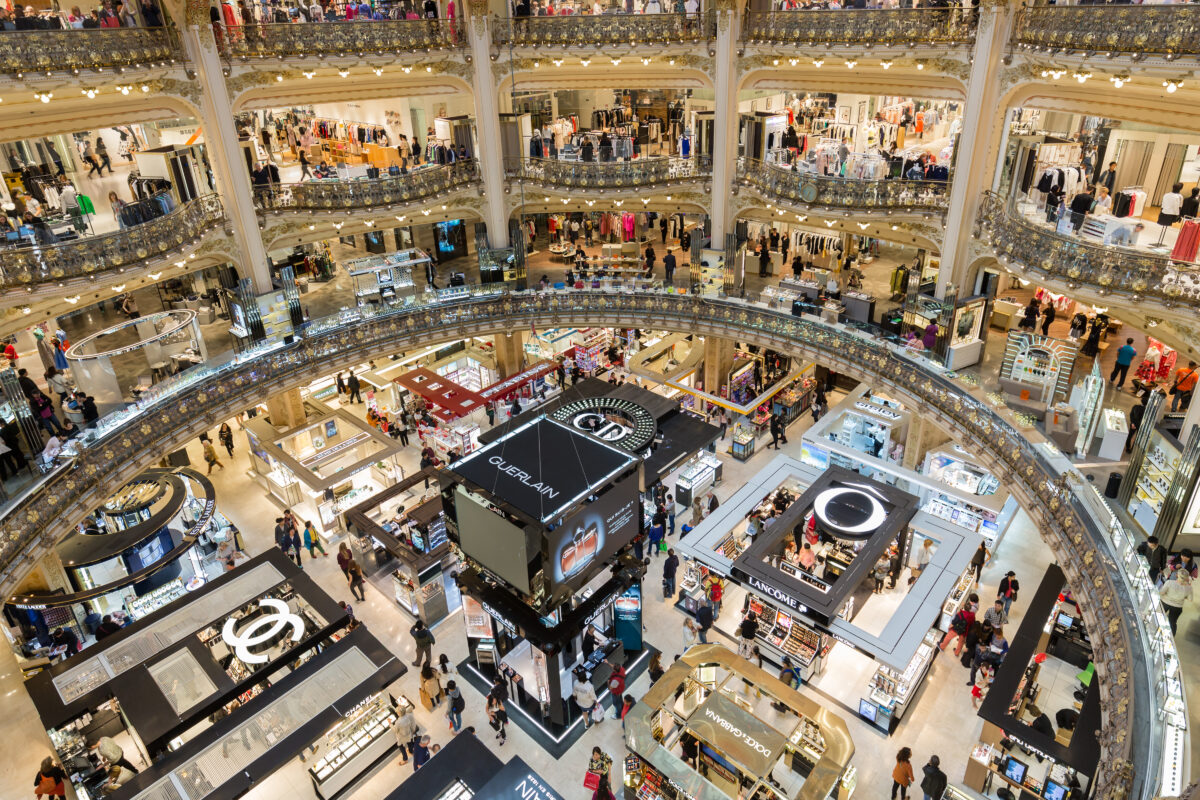 Ah, shopping in Paris – the epitome of a stylish escapade. This fashion capital boasts an extensive assortment of options that dazzle even the most seasoned shoppers. Let's explore some of the city's finest shopping destinations and what makes them stand out.
First, we must visit the iconic Champs-Élysées. Stretching from the Arc de Triomphe down to Place de la Concorde, this elegant avenue houses a mix of high-end boutiques, chic cafés, and cultural attractions. While some may argue it's become overly commercialized, nothing can diminish its historic charm and the thrill of acquiring a fashion statement from this legendary location.
Luxury Brands: Louis Vuitton, Cartier, Hugo Boss
Affordable Choices: Zara, H&M, Nike Store
Now, let's venture off to the prestigious Saint-Honoré district. Here, luxury and sophistication take center stage, with designer shops lining the narrow streets. It's the perfect afternoon stroll, where you can admire intricate window displays and perhaps indulge in an impromptu splurge on your favorite label.
Sought-after Labels: Chanel, Hermès, and Dior
Chic Boulangeries: Sébastien Gaudard, Dalloyau
For a more comprehensive shopping experience, nothing beats a visit to the classic Parisian department stores. Galeries Lafayette and Printemps are among the most famous, boasting an impressive range of designer brands and fashion-forward pieces. Don't miss out on navigable floors dedicated to accessories, cosmetics, and other luxurious temptations.
As an expert traveler, I understand the importance of finding special, unique items to remember your journey by. In that spirit, do explore the city's myriad of artisan markets and boutiques. Handmade jewelry, objets d'art, and one-of-a-kind creations will serve as a testament to your trip and an extension of your personal style.
In short, Paris exceeds all expectations as a shopping destination, seamlessly merging historic charm with contemporary trends. While visiting these locations can require a certain level of effort, the rewards are undeniable—a sophisticated and distinctive wardrobe that echoes the allure of the French capital.
Safety and Tips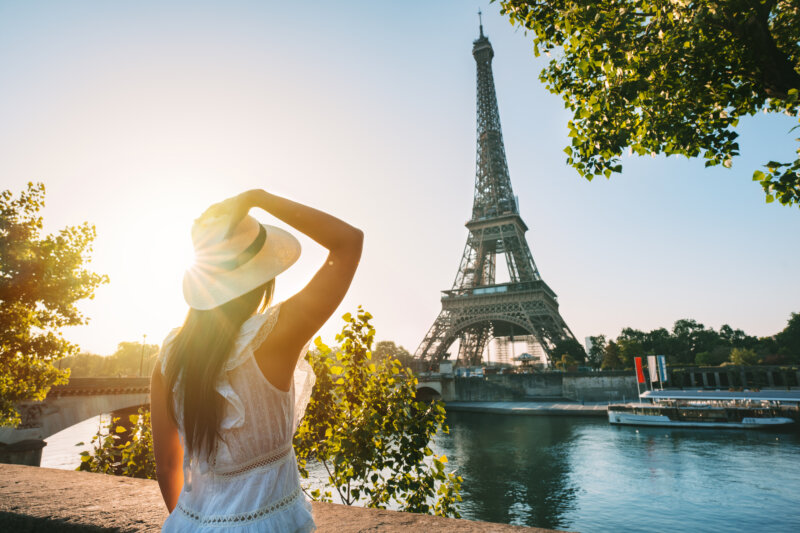 Ah, Paris, the City of Lights. But there's always the chance of running into shady characters in any bustling metropolis. So, let's talk about staying safe and enjoying the Parisian charm without hiccups.
Pickpocketing: It's a sad truth that the crowded areas in Paris tend to attract pickpockets. Don't worry, it's not nearly as bad as snatch and grab scenes you see in some places, but it's still essential to be vigilant. Keep your personal belongings in your bag, ensure it's securely closed, and wear it in front of you when walking or using public transport. A money belt or hidden pouch can also come in handy.
Travel Insurance: A wise traveler knows that buying travel insurance is as essential as the passport itself. I can't stress this enough: get it. Accidents, lost luggage or the odd strike could create unexpected hurdles, and a good insurance policy is worth its weight in gold. Look for comprehensive coverage to protect you and your belongings from mishaps en route.
Tipping: When tipping in Paris, you'll feel right at ease. Service charges are included in the prices listed at restaurants and cafés, so there's no need to tip unless the service was outstanding. In that case, a little extra like rounding up to the nearest euro or adding 5-10% is a kind gesture. For taxi drivers, just round up to the nearest euro, or maybe 2, if they've done a great job navigating those narrow streets.
Greeting: And finally, a little savoir-faire goes a long way when making your way through the Parisian scene. When entering a shop or restaurant, greet the person behind the counter with a simple "Bonjour" or "Bonsoir" and a nod. Trust me, this small courtesy opens doors and ensures you're treated with respect throughout your interaction.
Armed with these insider tips, you're prepared to embark on your Parisian adventure with confidence and ease. Just remember to stay aware of your surroundings, keep your wits about you, and most importantly, enjoy the incredible experience that awaits in this beautiful city.
Language and Culture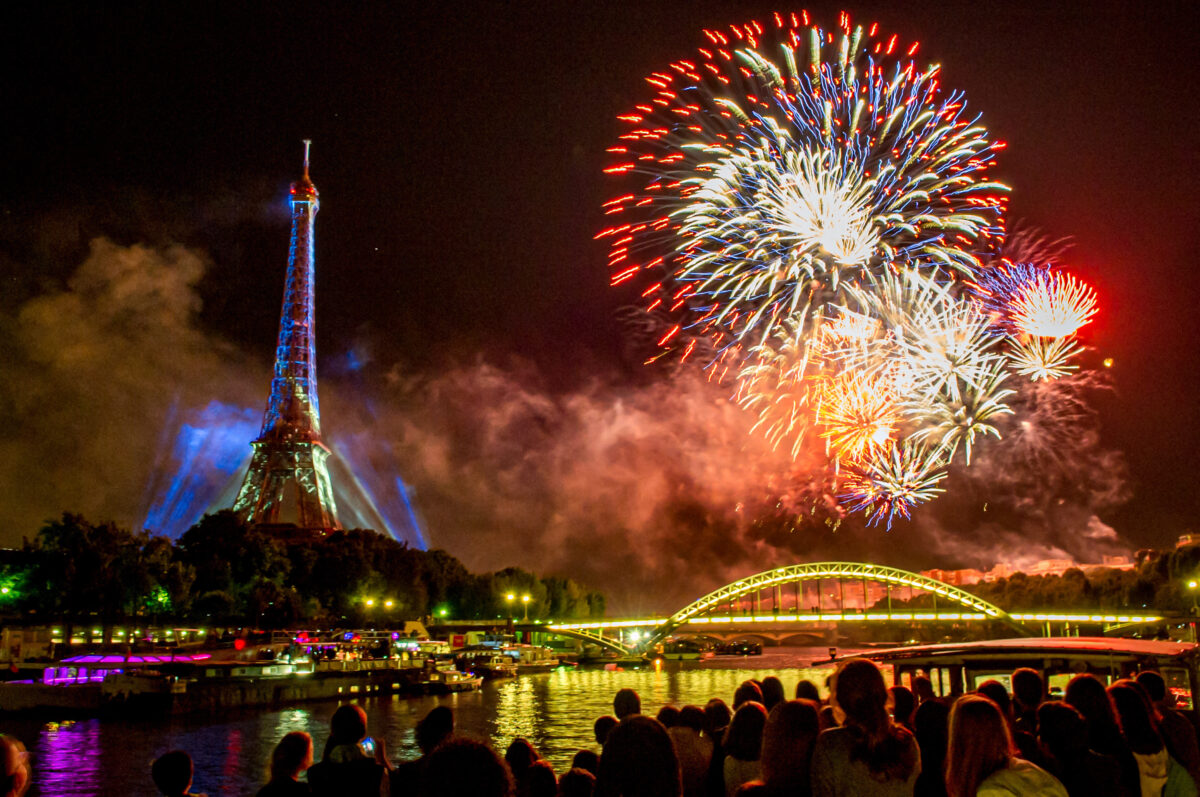 The rich history of Paris has shaped its language and culture into a colorful tapestry you'll want to immerse yourself in. As a traveler, understanding a bit of French will help to enhance your trip and make it more fulfilling.
French is the official language in Paris, and while many locals do speak English, a basic understanding of French phrases goes a long way in making your trip more enjoyable. Make an effort to greet locals with a cheerful "Bonjour" (hello) and to say "Merci" (thank you) after a friendly interaction. These polite gestures can pave the way for positive experiences with Parisians.
A few other useful phrases include "Excusez-moi" (excuse me) and "S'il vous plaît" (please). You might also find it helpful to know some basic French dining phrases, like "l'addition, s'il vous plaît" (the bill, please) when enjoying the exquisite cuisine the city has to offer.
The culture in Paris is a beautiful blend of art, fashion, food, and traditions. As you explore the city, you'll encounter exceptional museums and galleries showcasing centuries of artistic heritage. Don't miss the chance to wander through Montmartre, where renowned artists like Picasso and Van Gogh once walked those very streets.
Fashion is also an integral part of Parisian culture. Take a stroll down the elegant Champs-Élysées and marvel at the plethora of high-end designer boutiques. Embrace the fashionable Parisian spirit by dressing smartly for a night out at a fancy restaurant or a sophisticated evening at the theater.
Finally, food is at the heart of French culture. The culinary offerings in Paris range from Michelin-starred establishments to cozy bistros and street-side cafés. Indulge in a warm baguette, creamy cheese, and a glass of red wine as you bask in the beauty of the City of Light.
In summary, Paris offers a rich tapestry of language and culture to explore. Be sure to brush up on a few basic French phrases, immerse yourself in the city's dynamic art and fashion scene, and most importantly, relish every mouth-watering bite of its incredible cuisine.
Additional Resources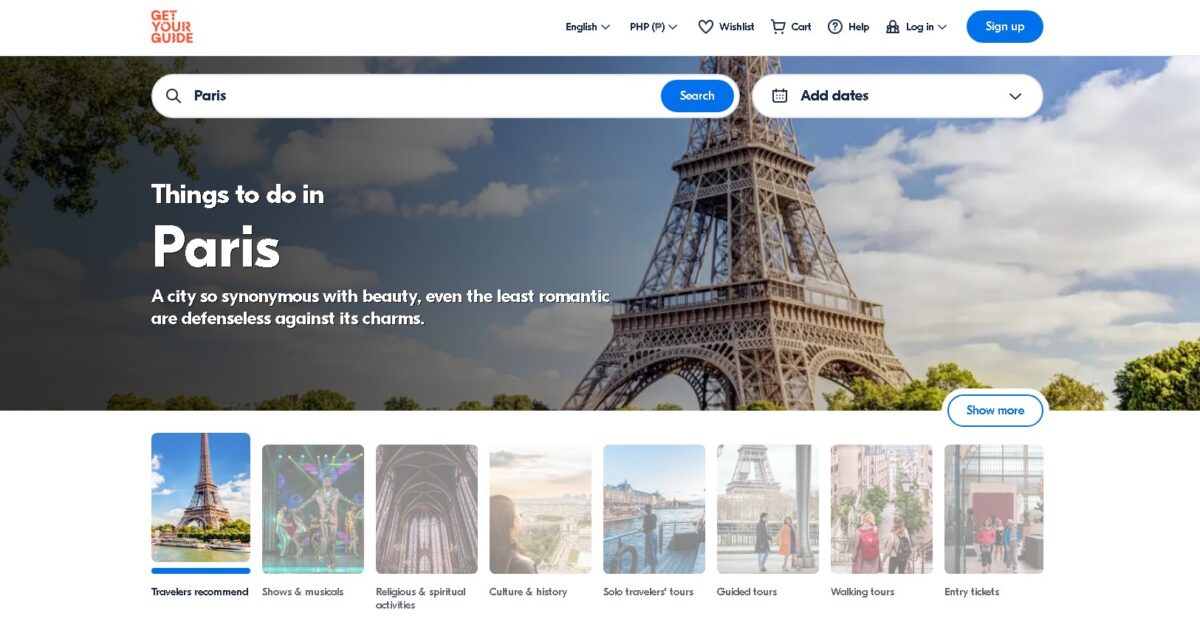 Before heading off to Paris, it's wise to gather as much information as possible to ensure a smooth and unforgettable trip. To assist you, here are some essential resources to help you experience Paris to the fullest.
Travel guides are indispensable tools, providing you with expert insights, recommendations, and practical information. Some popular publishers include Lonely Planet, Fodor's, and the Rough Guides. Top-quality guides supply detailed insight into the city's history, culture, and famous landmarks, while offering an experienced traveler's perspective.
GetYourGuide is another excellent resource that makes discovering Paris a breeze. This platform offers a variety of curated tours and experiences, connecting you with skilled local guides. With a vast array of options ranging from classical attractions to more niche experiences, GetYourGuide caters to an audience who craves a personal and authentic connection to their destination.
When booking flights to Paris, try to book well in advance to secure the best deals and seats. Major airlines such as Air France offer a range of direct flights. Additionally, you can compare prices and find which flight tickets are the best match for your budget on websites like Kayak, Skyscanner, and Google Flights. Always be sure to read the terms and conditions carefully to avoid hidden fees and ensure you understand the relevant travel and cancellation policies.
Once in Paris, consider investing in a multi-day Paris Pass or Paris Museum Pass. These cards grant you skip-the-line access to some of the most famous museums and attractions of the city to save your valuable time. Many passes also include public transportation, saving you effort and expenses on daily metro tickets.
Make your Paris experience truly memorable by seeking out unique and offbeat experiences. For instance, a cooking class with a local chef or guided bike tours through lesser-known neighborhoods will give you a more intimate perspective on the city than some mainstream attractions.
Remember, being prepared and well-informed will lead to a remarkable journey. Take advantage of these resources, plan, and immerse yourself in the magic of Paris.
Frequently Asked Questions
What are the must-see attractions in Paris?
Paris is a city filled with iconic landmarks and world-class museums. Do not miss the Eiffel Tower, Louvre Museum, Notre-Dame Cathedral, and the Arc de Triomphe. Stroll along the charming streets of Montmartre and explore historic neighborhoods like Le Marais and Saint-Germain-des-Prés.
How can I get around the city efficiently?
Paris boasts an excellent public transport system, including buses, trams, and the famous Paris Métro. To navigate the city like a pro, purchase a Navigo card or a Paris Visite Pass, which offers unlimited travel within selected zones. Alternatively, consider renting a bike through the Vélib' bike-sharing system or using ridesharing apps like Uber.
What is the best time of year to visit Paris?
The best time to visit Paris is typically between late spring and late summer, when the weather is warm, and the city offers an array of outdoor activities and vibrant events. However, remember that these months also attract the highest number of tourists. For a quieter experience, consider visiting during the early spring and fall shoulder seasons.
Are there recommended day trips from Paris?
Yes! Paris is well connected to many beautiful locations ideal for day trips. The stunning Palace of Versailles is a must-visit, with its opulent gardens and rich history. Other recommendations include the impressive Château de Fontainebleau, the medieval town of Provins, the picturesque city of Reims in the Champagne region, and the idyllic gardens of Giverny, where Monet painted his famous Water Lilies series.
What are some budget-friendly accommodations in Paris?
Paris offers a range of budget-friendly accommodations, including hostels, budget hotels, and apartment rentals. Some popular and welcoming hostels include Generator Paris, St Christopher's Inn, and MIJE Marais. Budget hotel options feature Ibis Paris Montmartre and HotelF1 Paris. Alternatively, consider renting an Airbnb or a private apartment for your stay.
How can I experience Paris like a local?
To experience Paris like a local, explore neighborhoods beyond the typical tourist spots, such as Canal Saint-Martin, Belleville, and Batignolles. Savor meals at local restaurants and vibrant street markets, like Rue des Martyrs or Marché d'Aligre. Attend events and exhibitions at small galleries and alternative cultural venues, and spend time simply people-watching on café terraces or in beautiful parks like Buttes-Chaumont and Jardin des Plantes.
Related Resources