This article explores Place de la Bastille – the historic and renowned square of Paris, France. We delve into its fascinating history to understand how it came to be and its role in France's storied past.
We begin with a glimpse of the city's ancient fortifications from which the square takes its name and then explore the use of the yard during the Middle Ages. We discuss the French Revolution and its impact on the court before looking at recent developments over the last few centuries.
Finally, we highlight some cultural activities and events the square still offers visitors today. Join us as we step back to discover all the secrets of Place de la Bastille.
Unfortunately, nothing remains of the Bastille itself. Today, the "Colonne de Juillet" stands in the middle of the square. The famous prison was destroyed, but today the busy square is the center of a lively area, during daytime and nighttime, with shops, art galleries, bars, restaurants, and of course, the modern Bastille Opera.
In this guide, we'll tell you everything there is to know about the historical Place de la Bastille and the surrounding area. This is your guide if you want an overview of this famous Parisian neighborhood!
The History of Place de la Bastille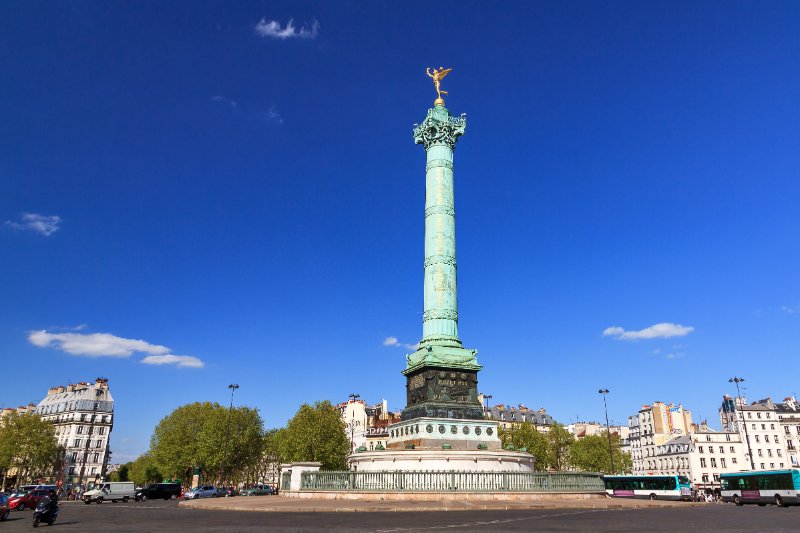 Place de la Bastille is a large public square on the historic site of the infamous Bastille Prison, stormed in 1789 and sparked the French Revolution. It lies in Paris' 11th district, close to Place de la République.
The Bastille was initially built by King Charles V in the 14th century but fell into disrepair during the French Revolution. In 1789, violent mobs stormed the fortress—which had become a symbol of royal oppression—and demolished it.
Afterward, Place de la Bastille became a public square for executions and other forms of state violence. The guillotine moved to Place de la Concorde in 1793 after an unsuccessful attempt at building an execution machine on top of La Madeleine church (yes, really).
The prison was notorious for its cruel conditions, and many renowned political prisoners of the Ancien Régime were held captive there. On July 14, 1789, when people stormed it, this event marked the start of the French Revolution and has since been remembered as a symbol of freedom and democracy.
Afterward, Place de la Bastille transformed. In 1840, La Colonne de Juillet (July Column) was erected where the prison once stood- commemorating those who died during the 'Three Glorious Days' of 1830's Revolution; its 50-meter tall statue is now one of the tourists' favorite attractions.
Baron Haussmann's mid-19th-century urban renovation also significantly changed Place de la Bastille's look. Gare de la Bastille railway station was demolished in 1984 and replaced by the modern Opéra-Bastille opera house – one of the world's most prominent today.
Nowadays. Nowadays. Place de la Bastille is known for its bars, night clubs & restaurants, as well as political demonstrations & concerts, making it a famous center for Parisian nightlife & favorite spot among visitors to the city alike! Its everchanging appearance throughout history speaks volumes about its long, turbulent past.
The Bastille Prison
The Bastille Prison was a medieval fortress on the east side of Paris, renowned as a French state prison and an emblem of absolute power in the Ancien Régime. On July 14, 1789, an angry mob attacked it – sparking the French Revolution. The Bastille symbolized oppressive rule under absolute monarchy and held political prisoners. Its storming by Parisians is now known as the Storming of the Bastille; this resulted in the liberation of its captives and the physical destruction of the prison itself.
July 14's attack on the Bastille marked the commencement of France's Revolution – remembered as a signifier of freedom and democracy. Several revolutions occurred at this site throughout history: Revolutions of 1789 & 1830, plus 1848's failed attempt. Between 1789-1790, it was gradually dismantled; its stones were used to construct—Pont de la Concorde, along with 83 miniature replicas sent to provinces across France.
The July Column – La Colonne de Juillet
The July Column – La Colonne de Juillet – is a monument in Place de la Bastille, Paris, France, commissioned by King Louis-Philippe in 1840 to commemorate the victims of the 'Three Glorious Days' of the French Revolution.
Topped with an angel statue crafted by Auguste Dumont, this 50.5-meter tall column bears a good message at its base: "To the glory of French citizens who armed themselves and fought for public freedoms during 27th, 28th and 29th July 1830."
Standing on Charles V's former moat and connected to the Seine and Canal St Martin, it offers stunning views of Paris, including Sacré-Cur in Montmartre, Père Lachaise cemetery, Notre-Dame towers, Montparnasse Tower and Institut du Monde Arabe. 815 remains from the July Revolution lie at its foot, making it a powerful reminder of those events. A replica can be found in Mexico City (Columna de la Independencia).
The Opera Bastille
The Opera Bastille is a renowned Parisian venue that hosts operas, concerts, and ballets. Former French President Francois Mitterrand proposed it in 1983 on the former site of the Bastille fortress. Architect Carlos Rodriguez. Ott designed its angular shape to symbolize the strength of the French people. In 1989, it was inaugurated with 3,309 seats – making it one of the world's largest opera houses.
Visiting Place de la Bastille? Don't miss out on this must-see attraction! Its impressive façade, and angular shape will take your breath away. Inside you can experience its beauty and grandeur while enjoying musical performances. From its terrace, you'll get a breathtaking view of the nearby Bastille fortress and its surroundings!
What to Do & See at Place de La Bastille and Nearby
Place de la Bastille is a historic square in Paris that bursts with attractions and sights to explore. This square marks an important moment in France's history on the former Bastille Prison site – when the prison storming on July 14, 1789, sparked the French Revolution.
At Place de la Bastille, visitors can admire La Colonne de Juillet – erected in 1831 to commemorate the Revolution – and visit Opéra Bastille, a modern opera house opened for the bicentennial celebration of the Revolution. Moreover, Faubourg Saint-Antoine – a charming pedestrian street between Bastille and Place de la Bastille – is ideal for afternoon strolls.
When night falls, this square comes alive with its many bars, restaurants, and clubs making it popular among locals and tourists. It also often hosts political demonstrations, concerts, or other events. Additionally, the above was not mentioned. Place de la Bastille is in the Latin Quarter, one of the most vibrant areas in Paris, where you can find plenty of bars & restaurants plus shops to explore. Not far away are Jewish communities from Le Marais and historic Paris. Place de la Bastille offers even more exciting places to discover!
From attending shows at the Opéra Bastille to exploring the Latin Quarter & Le Marais, there's no better way than visiting Place de la Bastille to experience the culture & history of Paris! With its numerous attractions & lively nightlife scene, it's an exciting area that should not be missed out on!
Place de la Bastille.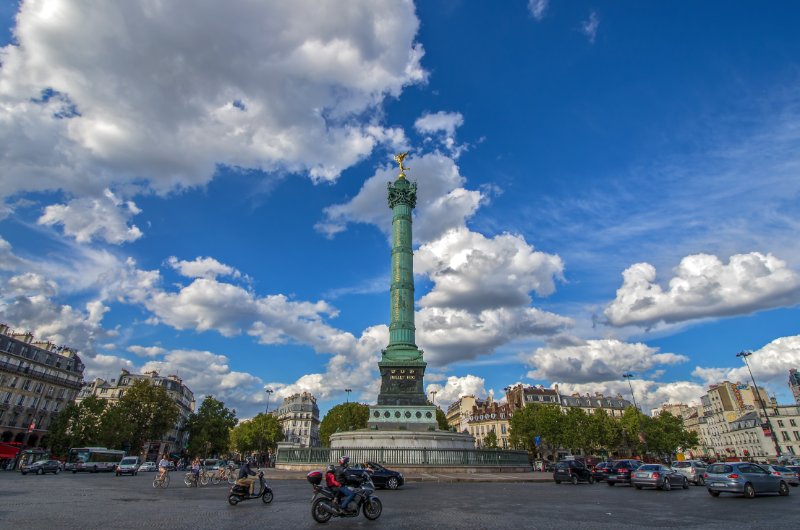 This is one of the most famous places in Paris and was built on the former prison site that was used to hold prisoners in extreme conditions and even torture them. The area around the place has remained a major landmark since its construction since it's located near other important sites such as Chatelet-Les Halles RER station, Les Halles shopping mall, Palais Royal Gardens, and Place Dauphine.
Place de la Bastille is an excellent spot for sightseeing, offering tours and tickets to explore the area. Take a walking tour of the district to discover gourmet shops and bustling food markets. Or opt for a 1.5-hour time that takes in all of Paris' iconic monuments, streets, shops, monuments, and sights. Buy tickets to the Opera Bastille for an evening of classical music and opera.
For those seeking something more relaxed, pleasure boats provide scenic cruises along the Seine. Whether you're looking for guided tours or prefer exploring yourself, Place de la Bastille has it all! Tour the Bastille Prison and its physical destruction or explore Le Marais' Jewish communities and historic sites. Place de la Bastille – there are plenty of ways to experience this area's history and culture!
See Related: Winters in France: A Comprehensive Guide to the Season
Port de l'Arsenal
Located at the Place de la Bastille, Port de l'Arsenal is a boat basin that links the Canal Saint-Martin to the Seine at the Quai de la Rapée. Built by Pierre de Villiers in 1808, this tranquil port offers visitors an escape from Paris's hustle and bustle. Cruise along the Seine for gourmet restaurants, wine bars, and cheese shops, or take a break with pastries, charcuterie, coffee, or tea – all available at food stops around the port.
Experience the history and culture of Place de la Bastille when you visit Port de l'Arsenal! Easily accessible via public transportation, it provides a fantastic opportunity to explore Paris from a unique perspective.
Place de la Nation.
Located between Bastille and Etoile, this large public square was designed by Napoleon III for military parades but has since been used for political demonstrations and celebrations (such as Bastille Day).
Place du Trone.
Also called "Place Charles de Gaulle," this square is located just south of Champs Elysees Avenue near Arc De Triomphe Square at one end, where there are many high-end shops, including Christian Lacroix boutiques that sell womenswear fashions as well as men's clothing brands such as Hugo Boss suits or Zara shirts/trousers if you're looking for something more affordable but still stylishly chic!
Place du Trocadero. This square is between Champs Elysees Avenue and the River Seine, close to Eiffel Tower. The Place du Trocadero has a large fountain often used for public performances and celebrations such as Bastille Day or other national holidays in France.
Place de La Bastille Restaurants & Cafes
Le Comptoir du Relais
Le Comptoir du Relais is a charming restaurant that perfectly captures the romance of Paris. Located in the historic Palais Royal Garden, it has been serving traditional French fare since 1880. The restaurant's interior is beautifully decorated with gilded mirrors and marble floors, lending a rustic feel to what would otherwise be an upscale dining experience.
Breakfast and lunch are served daily until 2 pm, after which they begin dinner service at 7 pm. Appetizers range from escargots (snails) to foie gras terrine, while main courses include steak frites or roasted duck breast with boudin noir sauce.
Dining here isn't cheap, but neither is fine dining anywhere else in Paris – expect to pay about 100 euros per person for two courses plus wine.
See Related: When is the Best Time to Visit Paris?
L'Observatoire de Paris
L'Observatoire de Paris serves fresh sushi in one of the most unique settings imaginable: inside a 17th-century observatory! Located in Montparnasse Tower, this contemporary Japanese eatery offers stunning views through large windows as you enjoy your meal – though bringing friends along might be challenging since most tables seat only two people apiece! Prices here can fluctuate depending on what types of foods you order but don't expect cheap eats; even basics like edamame cost around 8 euros each, while sashimi platters cost upwards of 40 euros per person (you could probably feed yourself twice over at McDonald's instead).
Place de La Bastille Shopping & Retail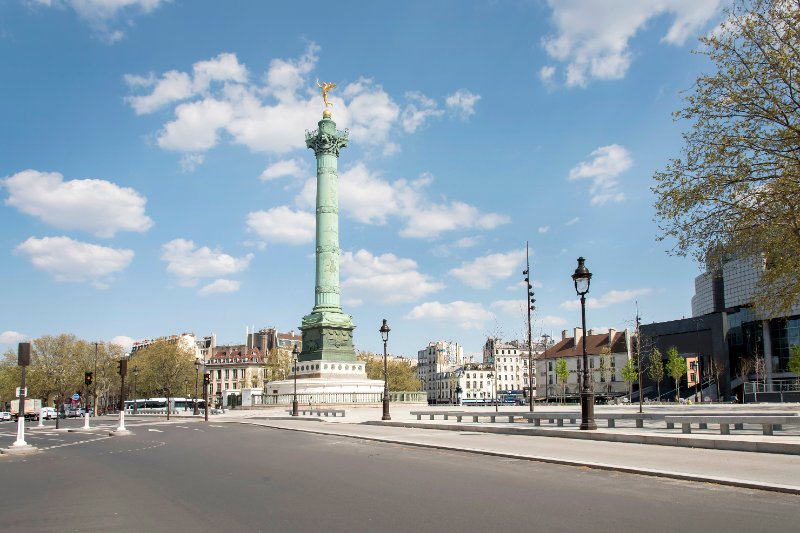 Shopping at Place de La Bastille differs slightly from shopping elsewhere in Paris. The square doesn't offer as many options as some other neighborhoods, but it's easy to reach from Bastille and has some great stores.
The first thing you'll want to do is pop into Monsieur Tricotin, a shop that sells handmade scarves and hats (as well as other items) made by French artisans using wool from sheep raised on farms in South West France.
These are not cheap—especially compared with what you can find at the more touristy end of town—but they're high quality. You'll support local businesses by purchasing them here instead of buying cheaper knockoffs elsewhere in Paris.
Once you've got your new accessory for fall/winter/spring/summer (depending on when you're visiting), check out the rest of Place de La Bastille's retail offerings, too: especially if they include any food or drink!
See Related: Most Beautiful Places in France to Visit
Where to Stay Near La Bastille
Paris is one of the world's most popular tourist destinations, and as such, there are many options for where to stay.
The Bastille area is a great place to stay if you're looking for something between downtown Paris and the more residential areas of the city. Here are some excellent choices:
The Bastille area has a lot of hotels, including budget hotels like Hôtel du Nord (77 rue de la Roquette).
There are also many bed and breakfasts in the area. These can range from small apartments with shared kitchens to larger houses or manor houses with rooms you share with other guests. One example is La Maison Blanche (22 rue des Barres).
Get Around Place de la Bastille
Getting around Place de la Bastille is a breeze with the various transport options. Metro lines 1, 5, and 8 all pass through the area, and RER A and B, stop at Gare de Lyon. Plus, plenty of bus routes go to Place de la Bastille from many parts of Paris. Taxis can also be hailed right in the square for added convenience.
For those who prefer to explore on foot, the area is well-structured, with streets and attractions within easy reach. The Paris City Pass offers free access to public transportation so you can get around Place de la Bastille without breaking your budget!
Transportation
Getting around Place de la Bastille is a breeze with the various transportation options. Metro lines 1, 5, and 8 traverse the area, and RER A and B stop at Gare de Lyon. Plus, plenty of bus lines go to Place de la Bastille, making it easily accessible from many parts of Paris.
Hailing a taxi in the square is also an option for getting around Place de la Bastille. Or, if you prefer to explore on foot, the area is well-structured, with streets and attractions within easy reach. No matter your choice of transport, you can get around Place de la Bastille without any hassle!
Parking
If you are planning a visit to Place de la Bastille, you'll be pleased to know that there are plenty of parking options. The Bastille public car park is a 5-minute walk away and open 24/7. Other garages nearby, such as the underground garage on Boulevard Richard Lenoir, the multi-level garage on Rue de la Roquette, and the parking lot on Faubourg Saint Antoine – all offer ample space for your vehicle so you can explore without worrying. No matter your needs, Place de la Bastille has something for everyone!
Summary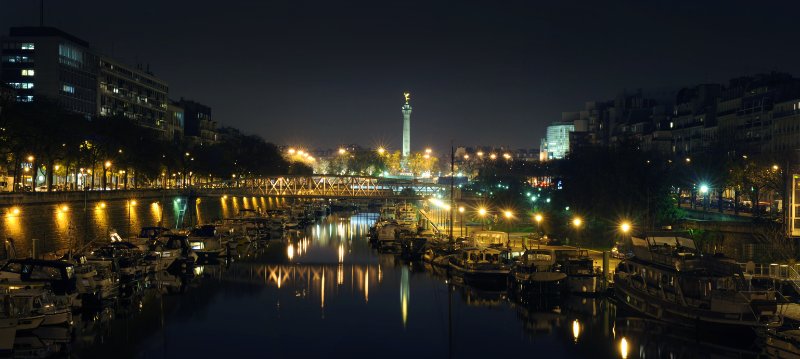 The Place de la Bastille is a historic square in the heart of Paris with immense cultural significance. Its importance began during the Ancien Régime when it housed the royal prison of the Bastille and later became a symbol of absolute power following the storming of the Bastille in 1789.
Today, this noble square boasts attractions and sights such as the Opera Bastille, Latin Quarter, Marais, Boulevard St. Antoine, and more. Famous landmarks also dot this influential square and give visitors insight into its significant history, including the July Column – La Colonne de Juillet and the Bastille Prison Museum.
Place de la Bastille has become an even greater transportation hub over time, with improved public transportation making it easy for visitors to traverse this area. Parking lots and boat basins, such as the Port de L'Arsenal, provide further accommodations for travelers. Moreover, events and concerts regularly take place within this space, adding to the vibrancy and entertainment aspects of the square.
With all these features, Place de la Bastille has cemented itself as one of Paris' most prominent squares, attracting tourists worldwide.
Frequently Asked Questions
Who made Place de la Bastille?
Charles V of France ordered the construction of Place de la Bastille in 1370, and Louis-Philippe completed its development with the addition of the July Column in 1833.
Can you go inside the Bastille?
Unfortunately, entering the Bastille is impossible as it no longer exists, having been destroyed during the French Revolution in 1789-1790. However, visitors can still visit the Place de la Bastille, where the prison once stood, and experience a piece of history.