Picture the City of Light, where every nook and cranny exhales history and romance, and every cobblestone whispers stories of passion and revolution. The French capital city's soul is nurtured by inviting boulevards, legendary river, Seine, and gastronomic wonders – the very things that carved the fabled Parisian lifestyle. These are the best restaurants in Paris.
As Anthony Bourdain would say, your body – much like your heart – is not a temple but a carnival; thus, it deserves revelry.
🗼 Paris Insider's Top Picks! ✨
Dive into the heart of Paris with our handpicked partners. Trusted by thousands, they ensure you experience the best of Paris.
Succumb to a hedonistic adventure and explore the world's gastronomic capital, the home of Michelin stars, escargots, and confit de canard. In the following blog post, I'll unveil the best Paris restaurants, allowing you to embark on a compelling culinary journey you won't soon forget.
Pay heed to it, and you'll not only savor the flavors of France but bear witness to its secrets and mysteries that lurk in vaults concealed by great walls and grand staircases. So, dear traveler, prepare to feast, indulge, and be merry – for Paris awaits.
Best Restaurants in Paris, France
1. Passionné Restaurant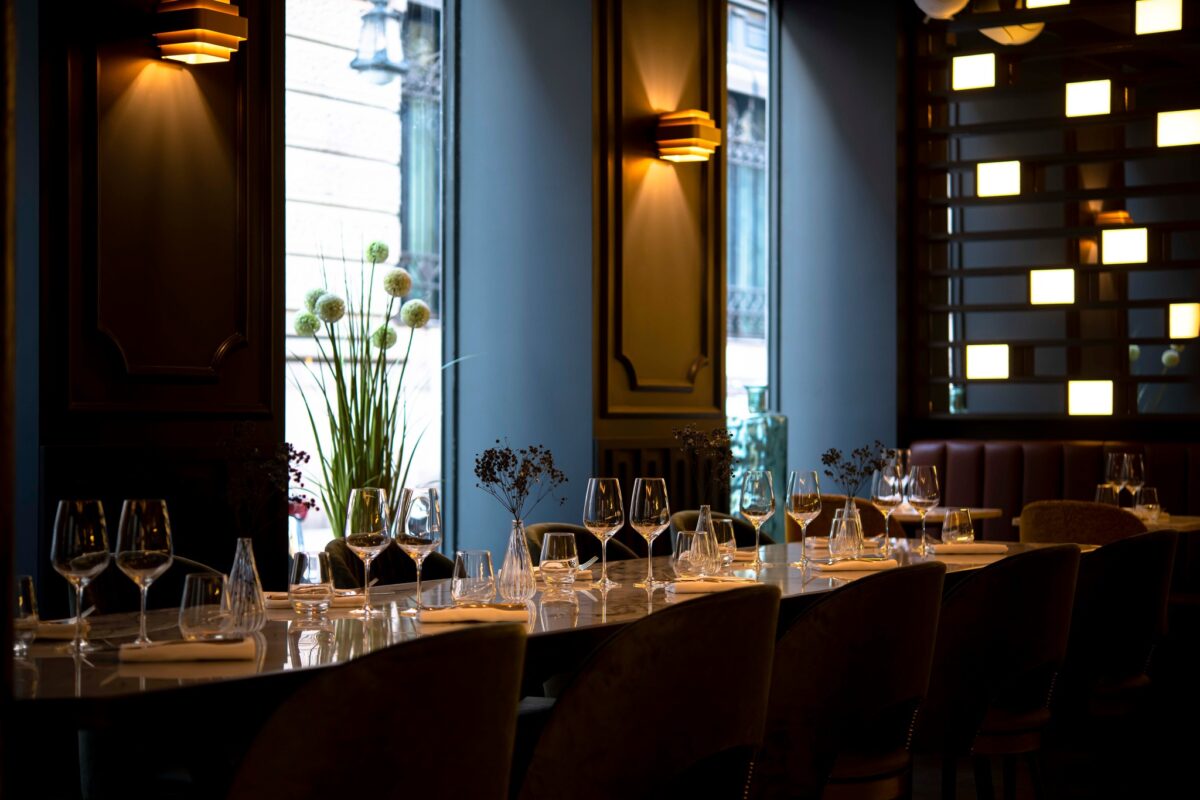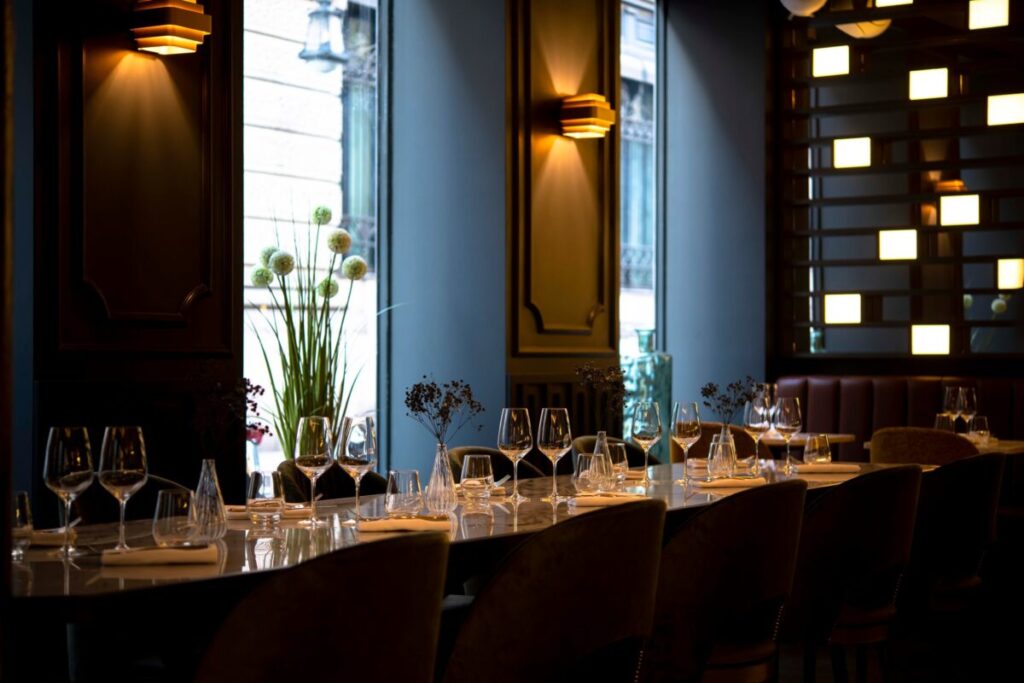 Tucked away in the rhythmic, enchanting streets of the 9th Arrondissement, My Ad CenterPassionné emerges as a hidden gem, offering the finest in Parisian fine dining here. This Haute French restaurant exudes a sultry ambiance reminiscent of a clandestine, sultry tango between flavors. With each dish, one experiences an exhilarating, delectably crafted journey – each bite adorned with an essence of Paris, from the Eiffel Tower to the cobbled alleys of Montmartre.
The elegantly crafted menu showcases the enriching power of locally-sourced, seasonal ingredients, marrying tradition with innovation. Delight in the tender duck confit swimming in a sea of sumptuous red wine reduction, or revel in the symphony of the seafood platter, brimming with the essence of the Mediterranean Sea.
CenterPassionné promises exceptional dining for families seeking local flavors and the tale of an intimate, evocative love affair between culinary connoisseurs and their palate's desires. A quintessential rendezvous, a taste of Paris itself.
See Related: Best Desserts in Paris to Try
2. La Table de Colette: A Culinary Adventure Awaits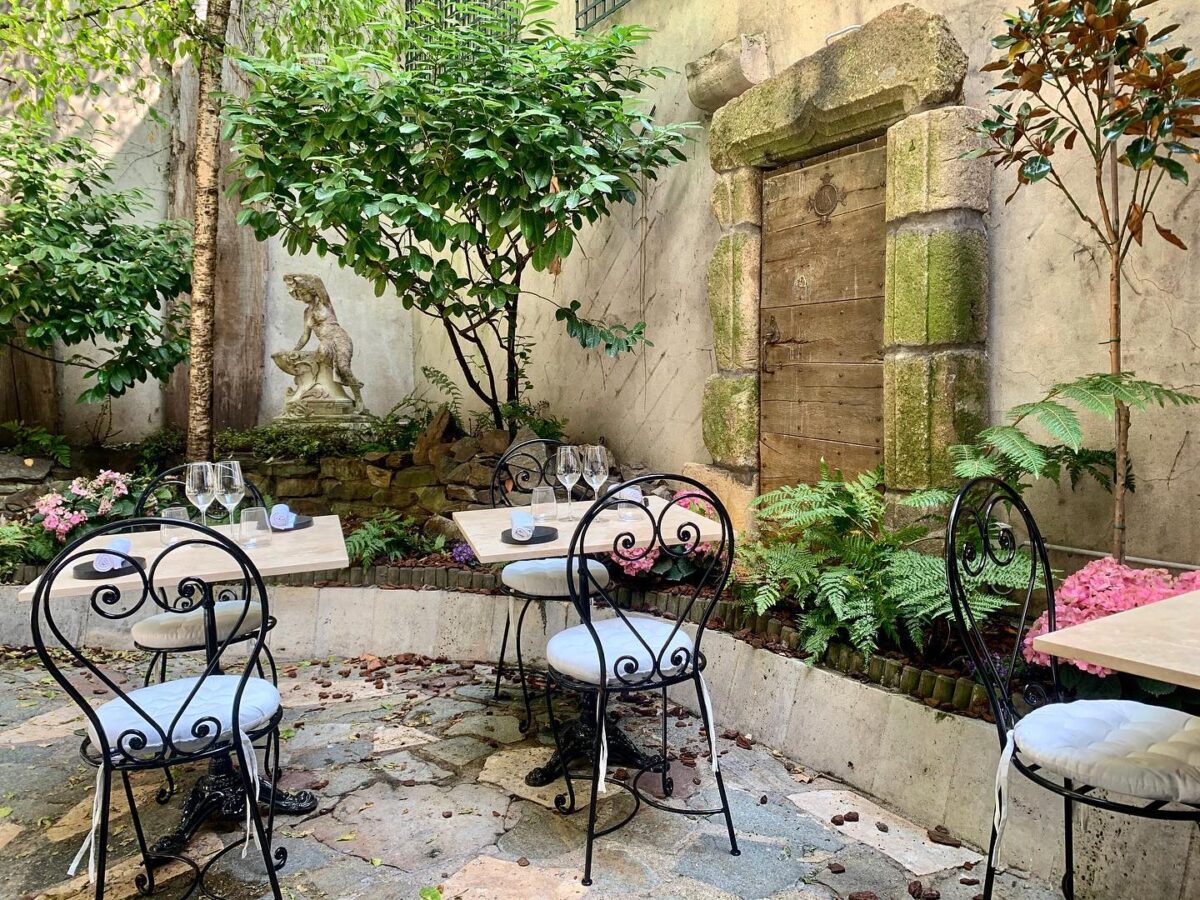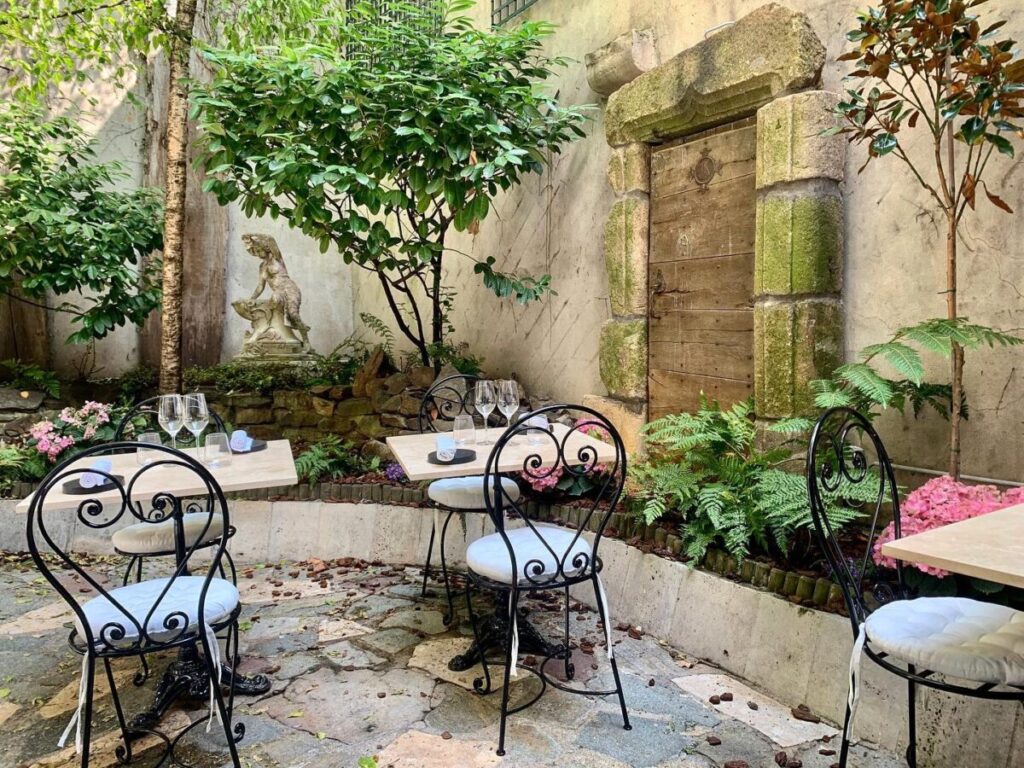 The sweet symphony of clinking glasses and murmurs of contentment fills the air as you glide through the intimate, dimly lit space of La Table de Colette. The soft amber glow from the vintage chandeliers casts a warm, comforting veil over the elegantly dressed patrons who have gathered for more than just a meal; they've come for a transcendent culinary adventure in the heart of Paris.
At this unassuming hideaway on Rue Laplace, celebrity chef Rémi Honoré and his skilled team whip up a symphony of flavors inspired by the rich tapestry of French gastronomy. Seasonal ingredients take center stage, orchestrating a menu that harmoniously weaves innovative entrées, bold main courses, and otherworldly desserts.
A visit to La Table de Colette is not merely a meal; it's an invitation to immerse yourself in the age-old French dining culture ritual. Time stands still as you savor each bite, surrounded by the laughter of locals and fellow travelers, welcoming you to join their ranks in discovering the hidden wonders of Parisian cuisine.
See Related: Best Croissants in Paris
3. Benoit Paris – A Culinary Bastion Steeped in Tradition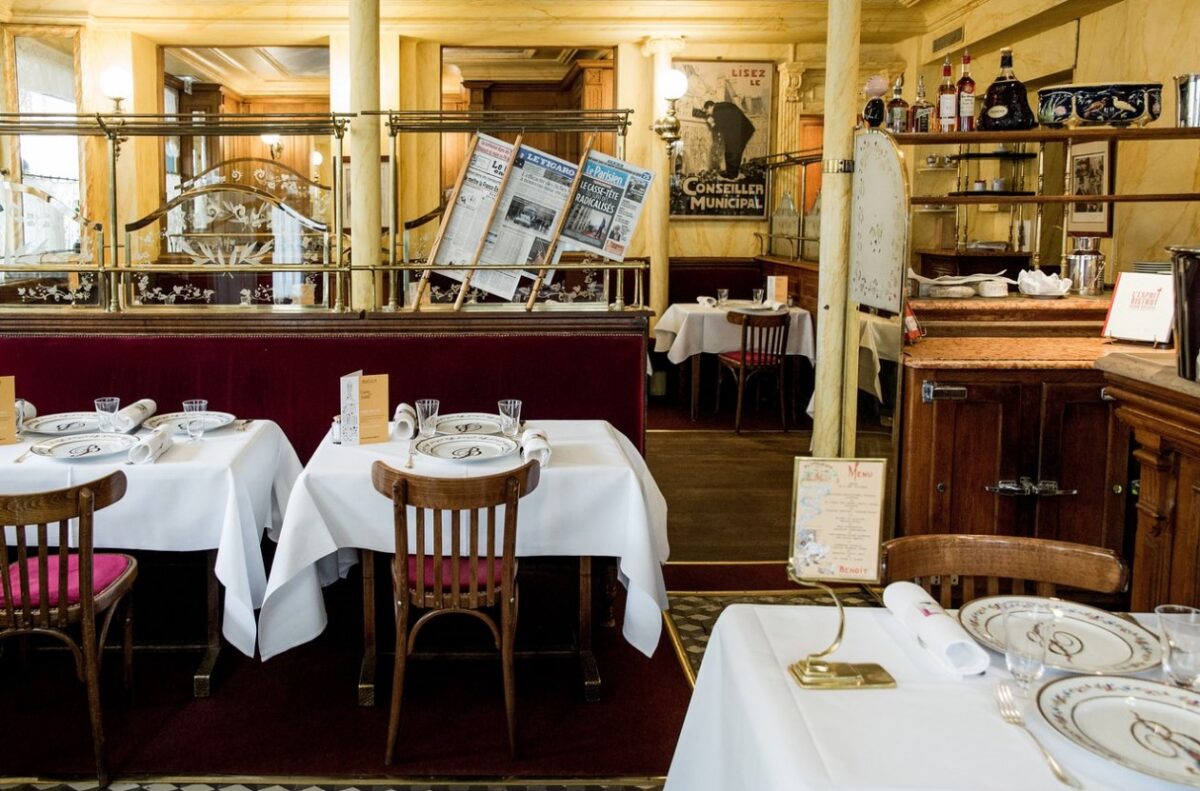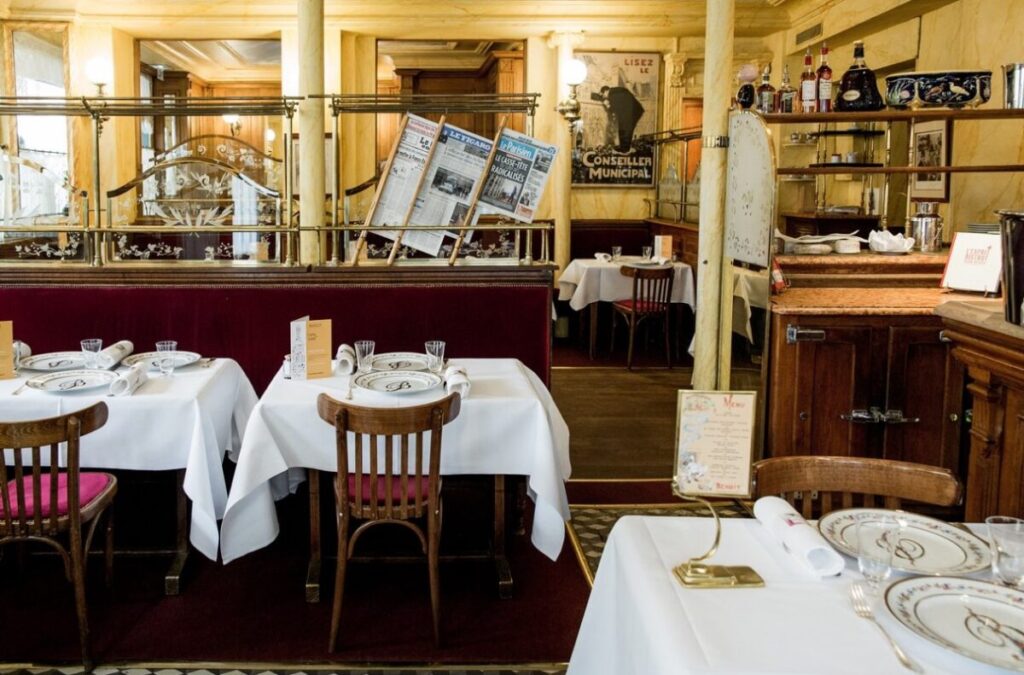 As you step through the threshold of Benoit Paris, you feel the weight of history pressing against your senses. The mahogany paneling, ancient mirrors, and red velvet banquettes take you back in time, to a world where classic French bistro and culinary artistry reigned supreme. Here, Paris unfurls its gastronomic soul before your very eyes, as fourth-generation Chef Alain Ducasse interweaves classic Parisian bistro cuisine with contemporary creativity.
The aroma of butter and earthy accents of truffles envelop you, while warm, amber tones cast a sense of endearing intimacy throughout the room. A far cry from the modern, sleek dining scene, Benoit Paris embodies the charm of old-world Paris, serving as a sanctuary for families and locals alike.
Firmly nestled amidst the most popular restaurants in Paris, France, this establishment is testimony to the pursuit of perfection. A single bite of the delicate Pâte en croûte shares with you its closely guarded, more than a century–old secrets, coaxing your inner adventurer to embark on an enthralling epicurean journey.
See Related: How to Eat a Croissant in Paris
4. Le Cinq: A Culinary Symphony Amidst a Regal Setting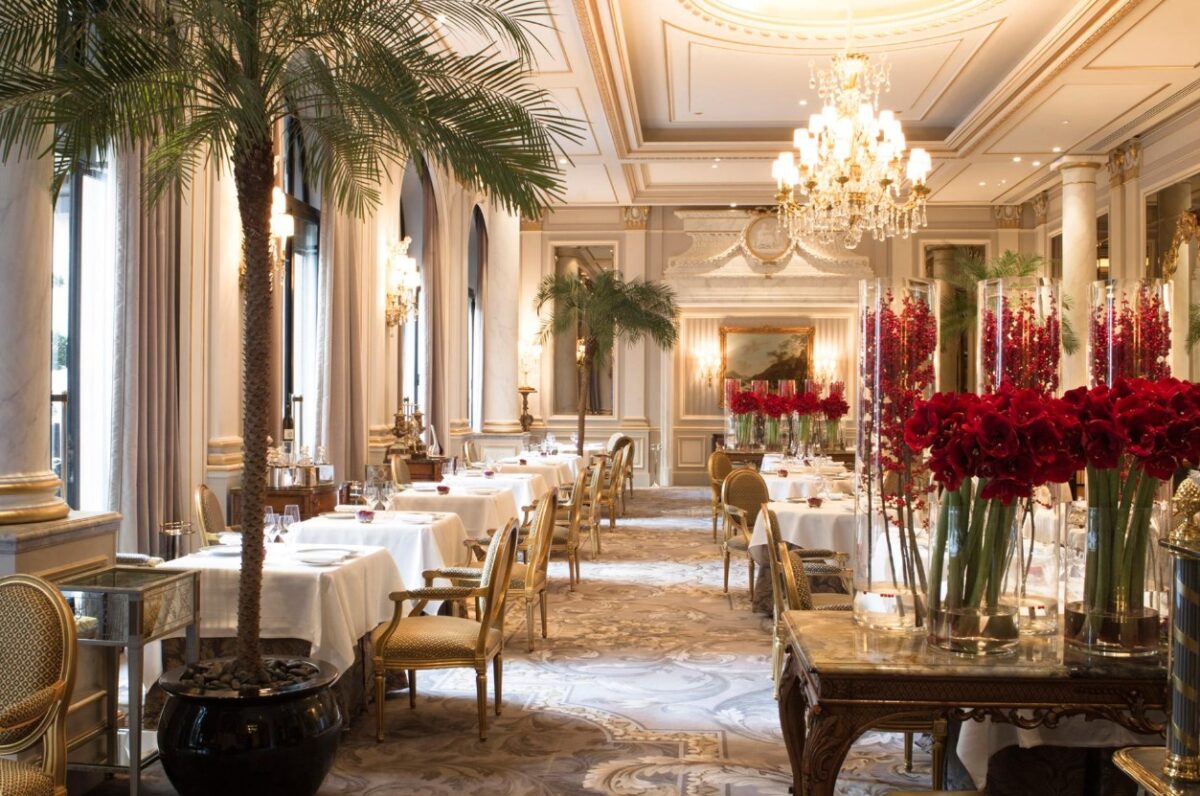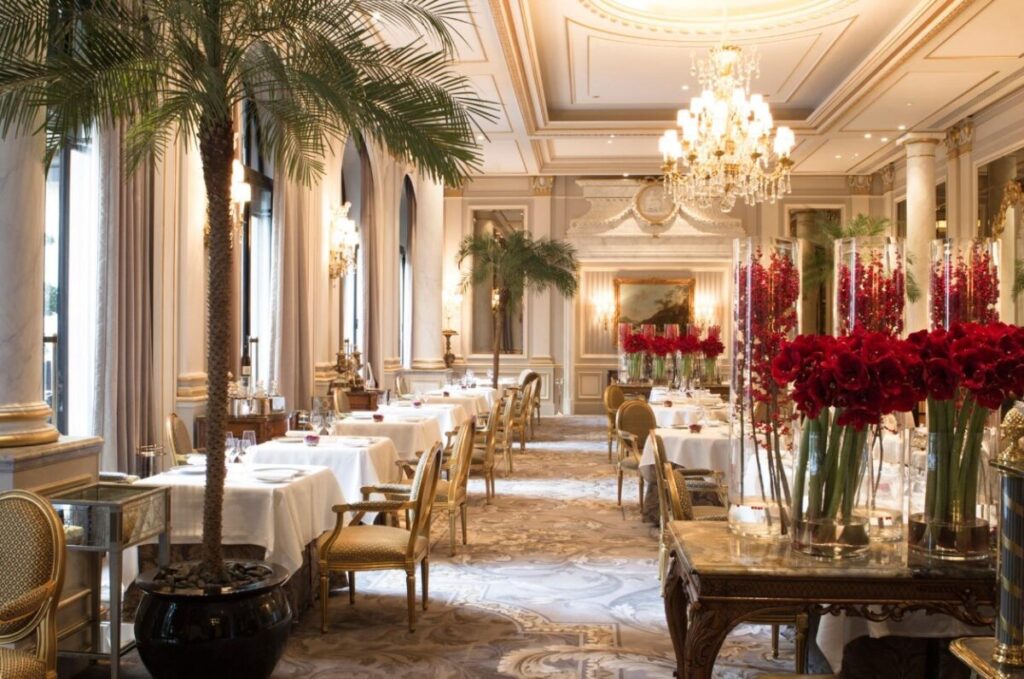 Picture this – stately chandeliers hanging from a sky-high ceiling, delicate gold-leaf details, and plush sapphire-hued sofas set against the backdrop of vast decorative windows overlooking a garden. Surrounded by elegance and the air of a regal palace, you'll find yourself at Le Cinq, a refined jewel in the crown of Parisian haute cuisine.
Amble through the resplendent hallway leading you to a culinary milestone, nestled within the historic Hotel George V. This three Michelin-starred haven of French gastronomy, helmed by Chef Christian Le Squer, delivers a harmonious symphony of tastes and aromas orchestrated to captivate even the most discerning food connoisseurs.
Each meticulously crafted creation awaits you, as the amuse-bouche leads the way to an unrivaled feast of flavors, culminating in the pièce de résistance – your dessert. Le Cinq embodies the essence of luxurious dining in Paris, a sensory odyssey held within an opulent baroque chamber; it's more than just a place to eat, it's a transportive experience into a world of culinary splendor.
See Related: Top 10 Affordable Restaurants in Paris with a View
5. Epicure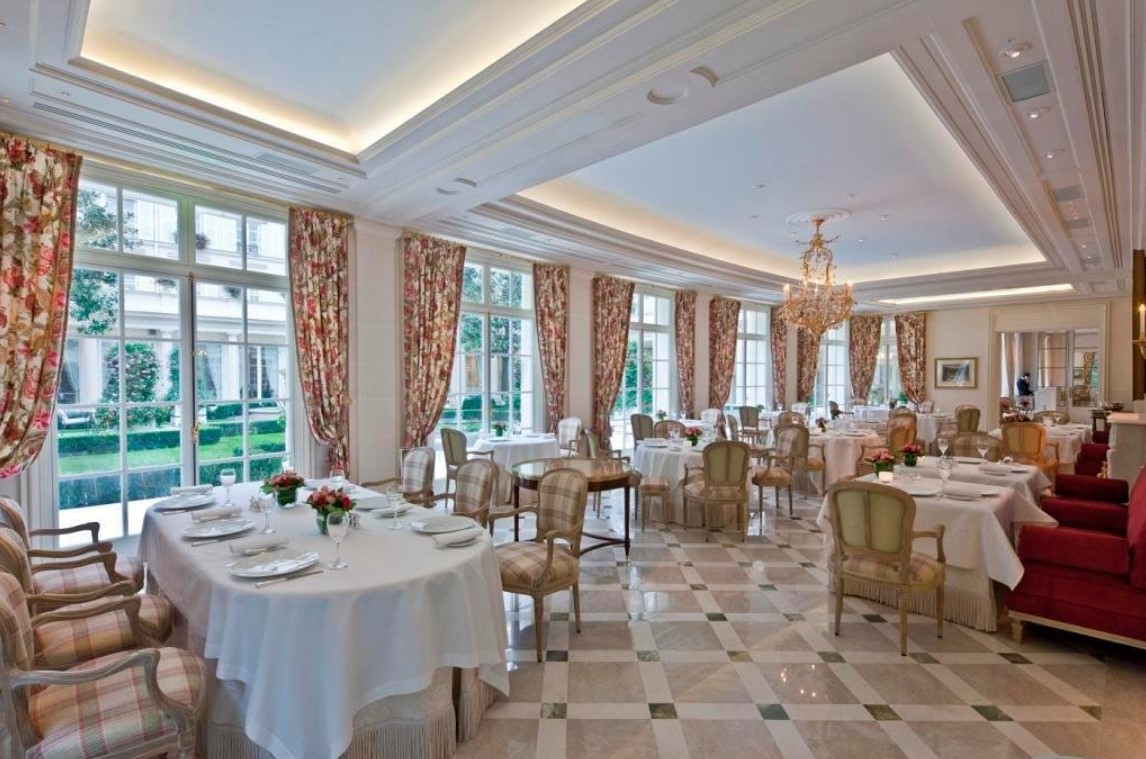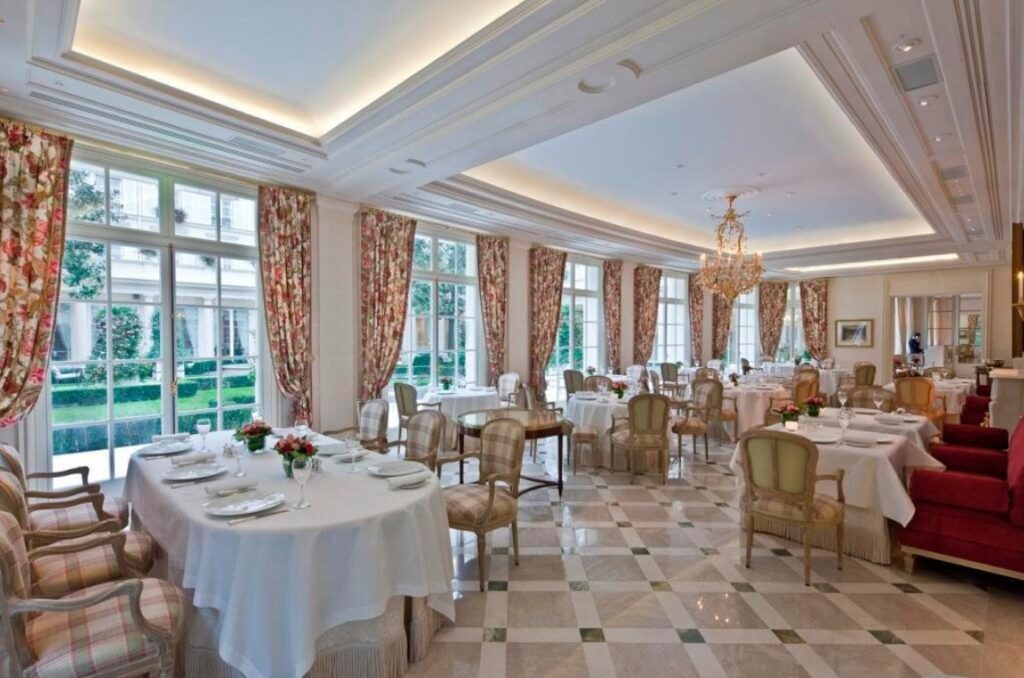 Step behind the gilded doors of 112 Rue du Faubourg Saint-Honoré, and surrender your senses to the intoxicating gastronomic caresses of Epicure. This opulent establishment represents the pinnacle of culinary mastery in Paris, with three hard-earned Michelin stars shining brightly in Chef Eric Frechon's constellation of gastronomic accolades. It's not just a restaurant, it's a symphony of flavors and textures, each course playing harmoniously against the backdrop of its elegant, world-class setting.
Pitch-perfect dishes such as stuffed macaroni with black truffle, artichoke, and duck foie gras will re-define your culinary boundaries. The disarmingly warm staff welcomes you like a long-lost family member, guiding you through a seductive menu that leaves even the most seasoned gourmand dazzled and craving more.
The Epicure experience extends beyond its lavish plates and transcendent flavors – it is the very embodiment of Parisian sophistication. Be prepared to immerse yourself in a world where tradition and modernity collide, creating unforgettable memories and igniting an unquenchable desire to return to the city of love, life, and exceptional dining.
See Related: Best Places for Hot Chocolate in Paris, France
6. To Restaurant Paris: A Culinary Secret in the City of Light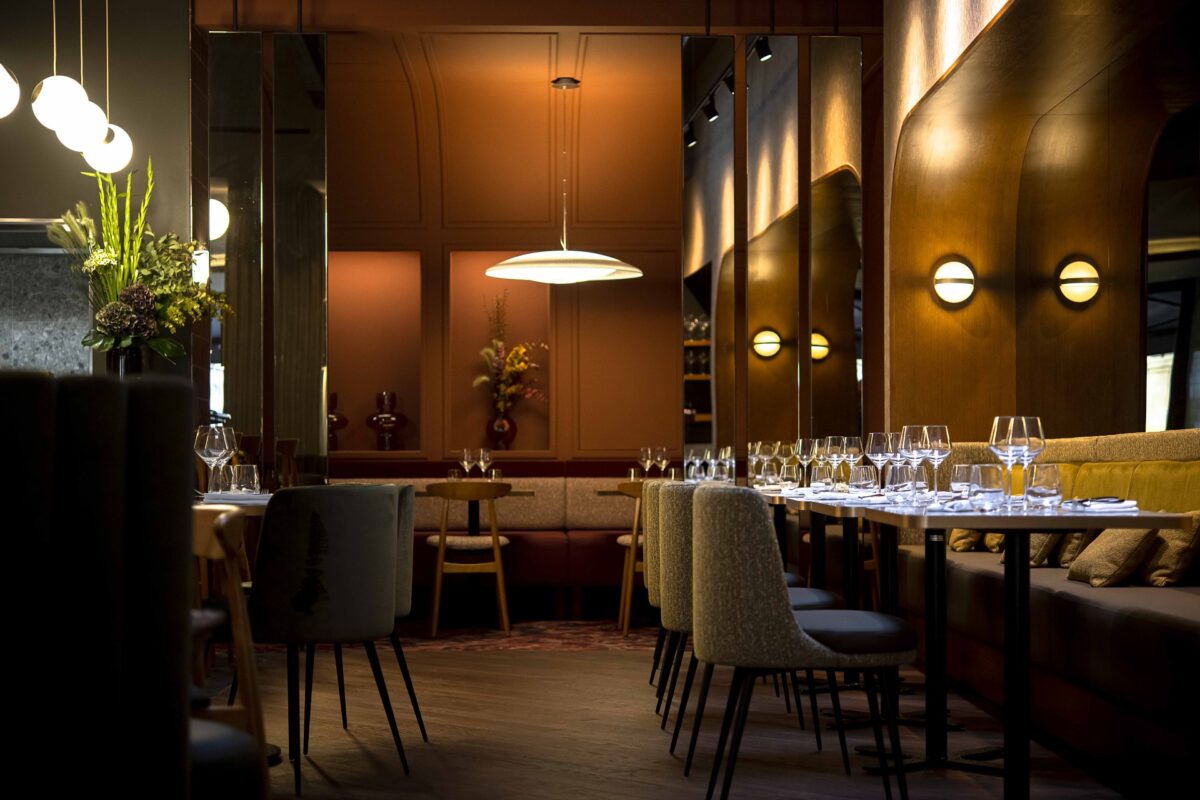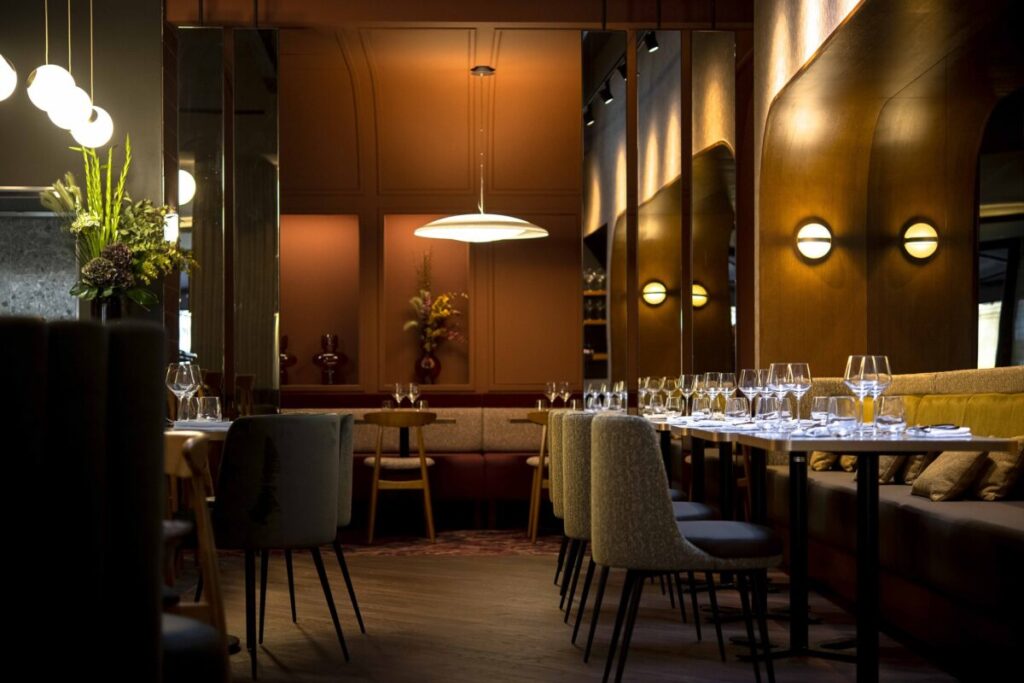 Tucked away in the heart of the bustling 10th arrondissement, To Restaurant Paris offers discerning gastronomes a divine culinary escape to savor the finest flavors of modern French cuisine. This chic, unpretentious gem may be among the best restaurants in Paris France, yet it's frequented mainly by locals and enthusiastic food explorers, adding to its unblemished allure.
The moment you enter this intimate haven, you're greeted by the warm glow of twinkling candlelight casting shadows on rustic brick walls, breathing intimacy into every corner. To Restaurant Paris' menu combines seasonal ingredients with genuine culinary expertise, invoking the passionate spirit of traditional French cookery with a contemporary twist. The cozy atmosphere encourages guests to shamelessly indulge in perfect, melt-in-your-mouth dishes.
Gather your family or most cherished friends for a memorable dinner and let To Restaurant Paris whisk you away on a gastronomic adventure that will leave you yearning for more. This delightful retreat redefines excellence, upholding its position as a paragon among fine Paris France restaurants.
See Related: Best Paris Food Tours in Paris
7. Le Colimaçon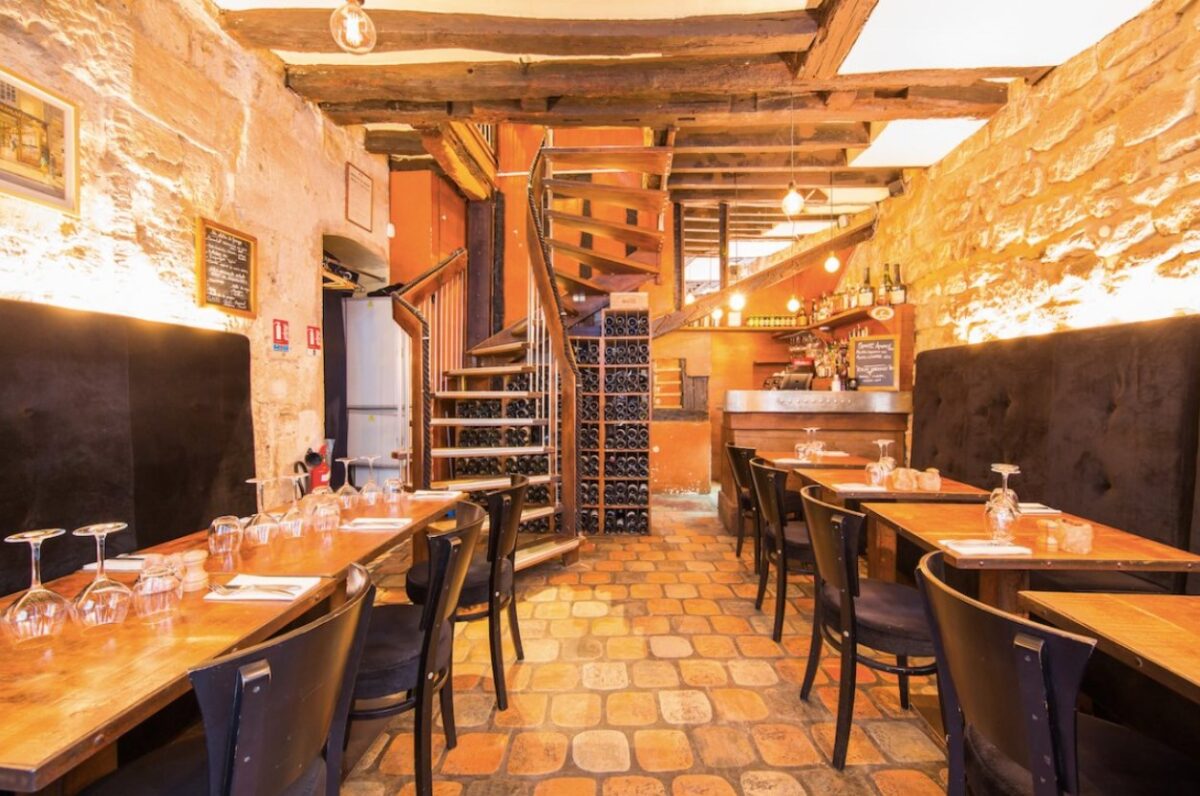 Nestled in the heart of the Marais district, Le Colimaçon is a hidden gem among the many exceptional restaurants Paris France has to offer. Entering this charming, dimly lit restaurant feels as if you're walking into the dreamy, nostalgic Paris you've always imagined. With rustic stone walls adorned with vibrant artwork, ornate mirrors reflecting flickering candlelight, and vintage chandeliers, the soul of the city is captured within these walls.
The tantalizing traditional French cuisine served here ignites the senses. Dishes like tender confit de canard or perfectly seasoned escargots evoke Paris's rich history and culinary prowess. The wine list is equally impressive and curated to complement the immersive dining experience.
Frequented by locals and visitors alike, Le Colimaçon is ideal for a romantic dinner or family meal. This cozy bistro undoubtedly secures its place among our favorite restaurants in Paris for dinner and for creating unforgettable memories.
8. Joséphine Chez Dumonet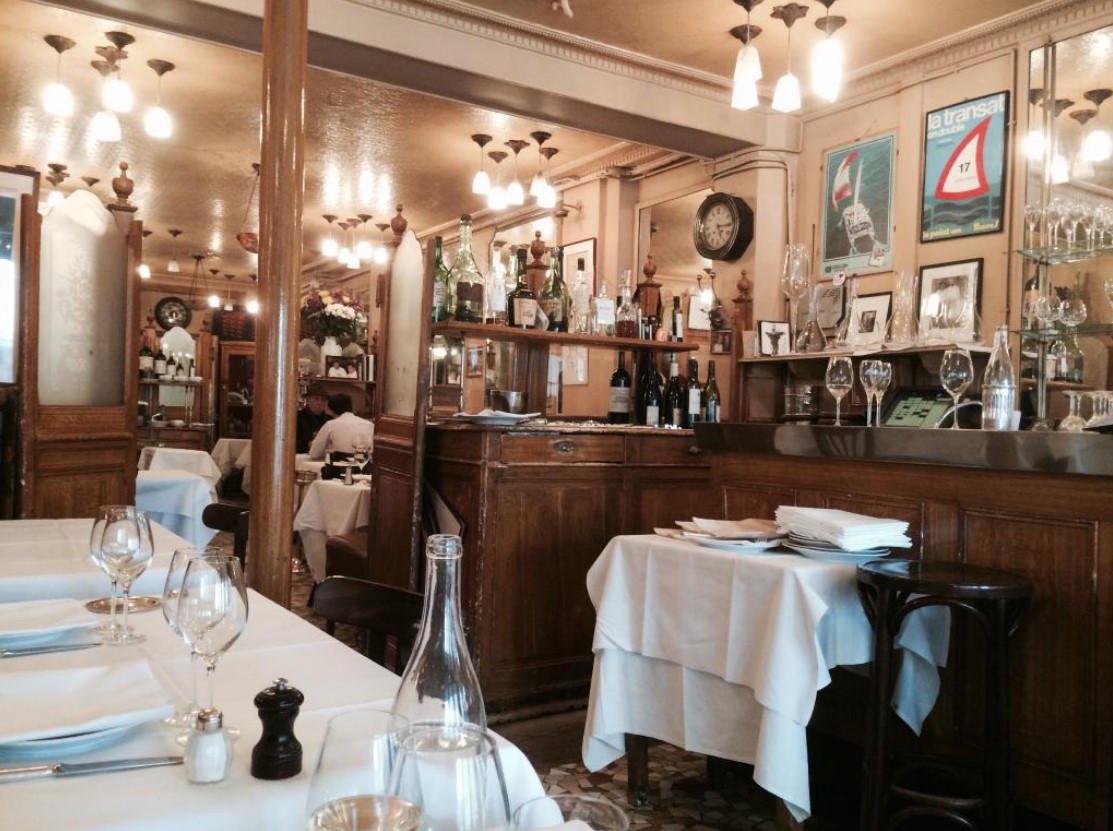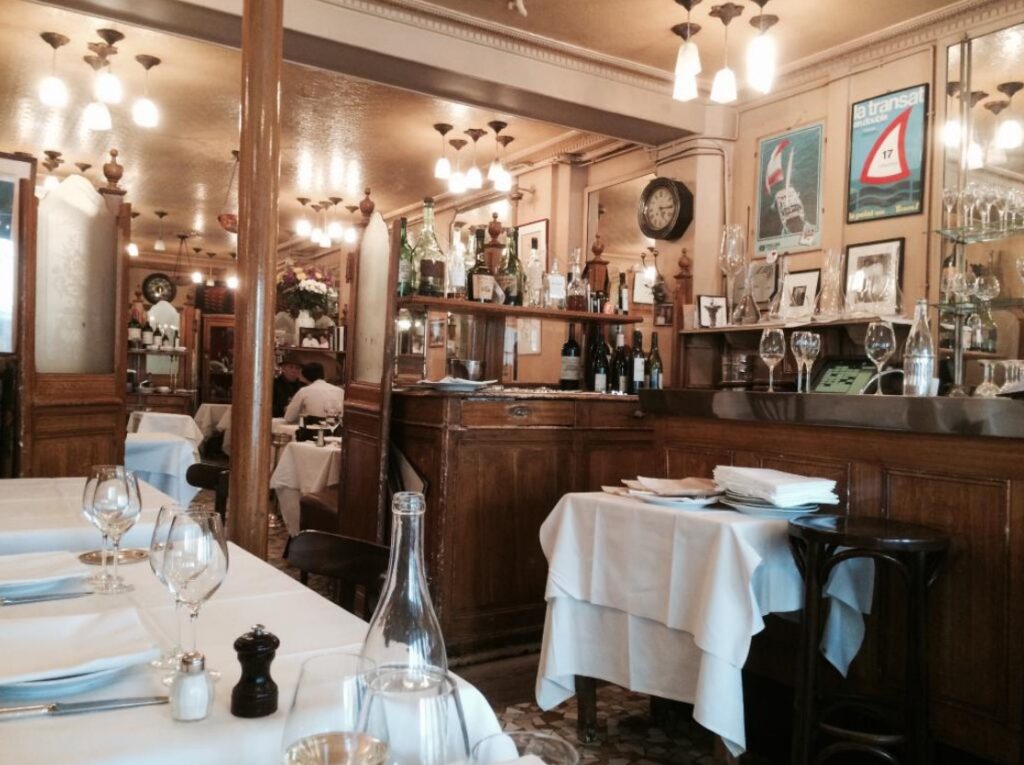 A nostalgic essence lingers in the air as you push open the doors to the time-honored bistro, Joséphine Chez Dumonet. Nestled in the heart of Paris' 6th arrondissement, this beloved spot has been enchanting patrons for generations, becoming one of Paris France's most beloved restaurants. Exuberant servers whisk through the dimly lit space, as the soothing melody of clinking glasses and animated conversations fill the vintage dining room.
The pièce de résistance? The quintessential French fare — flawlessly executed, exuding soul-warming flavors that connect you to the city's culinary roots. Each dish, from the infamous duck confit to the fish dishes the decadent Grand Marnier soufflé, captures the essence of French decadence. Joséphine Chez Dumonet is not just a restaurant; it's an intimate sojourn into the heart of Paris dining culture, where locals and travelers gather to share in memorable meals and spirited camaraderie.
If you find yourself wandering the enchanting rues of the City of Light, don't miss this hidden gem – the epitome of authentic Parisian gastronomy.
9. Sacred Flower: A Culinary Sanctuary in Paris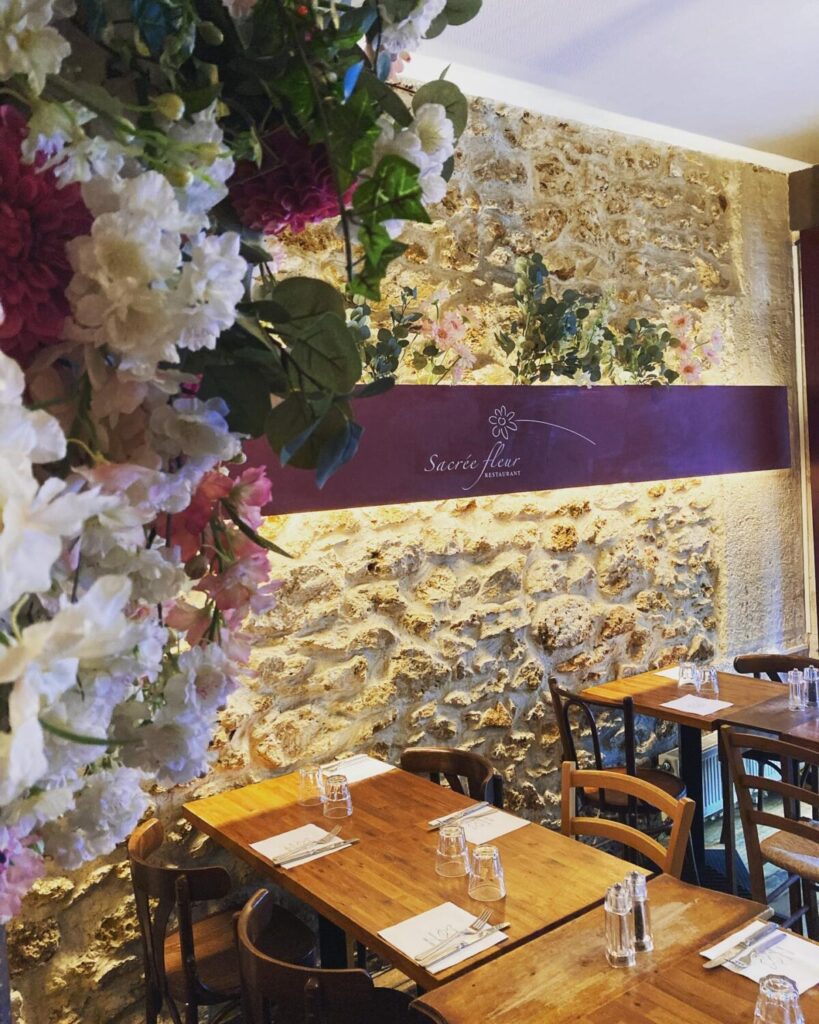 Picture this: elegant, wrought iron gates opening into a hidden courtyard shrouded in ivy and blossoms, with the faint aroma of lavender and rosemary lingering in the air—Sacred Flower. A former Parisian carriage house turned modern culinary sanctuary, this mesmerizing haven stands as one of the finest gastronomic experiences nestled in the heart of Montmartre at 50 Rue de Clignancourt.
Stroll through the eclectic, antique-laden interior of Sacred Flower and prepare for an unforgettable meal. A sultry fusion of classic French flavors with subtle global influences, their seasonal menus showcase artistic flair and ingenuity. The cuisine, paired with a carefully curated wine list, only further emphasizes the enchanting ambiance of this hidden gem.
While the rest of the world hustles and bustles outside its walls, indulge your senses at Sacred Flower, an alluring experience like no other—your taste buds will thank you and your soul will be filled with the essence of culinary artistry at its peak. In this secret garden, rediscover what makes Paris the world's gastronomic capital.
10. ASPIC: A Symphony of Flavors and Passion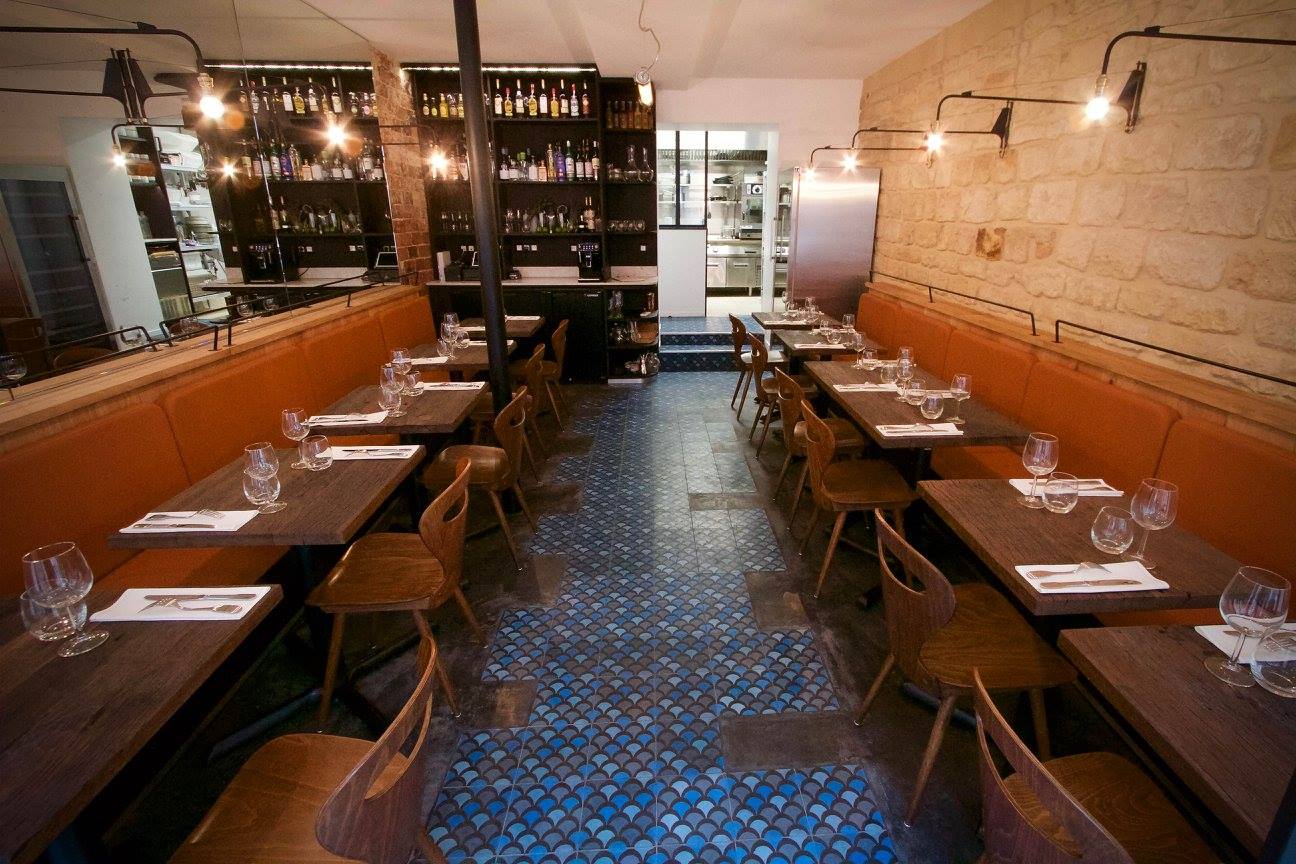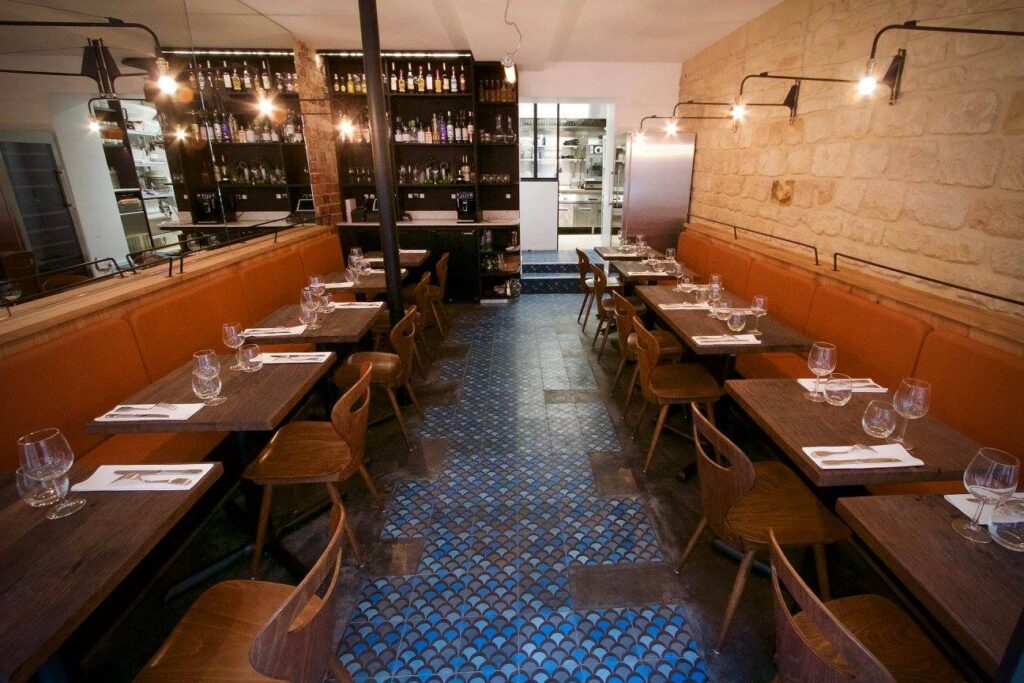 Step into the intimate embrace of ASPIC, a culinary haven hidden amidst the winding streets of Paris' 9th arrondissement, and indulge in a sensory journey that will leave you craving for more.
Here, artistry meets innovation as Chef Quentin Giroud crafts exquisite Haute French cuisine using only the freshest seasonal ingredients. The small, unassuming bistro resonates with the robust spirit of Paris, with warm wooden tones and soft, romantic lighting melding together to provide the perfect ambience for an unforgettable dining experience.
The ever-changing, seven-course tasting menu is a masterful kaleidoscope of flavors, textures, and aesthetics. Each meticulously plated course tells its own story, transporting you from the lush countrysides of France to the bustling streets of the City of Light.
This gastronomic adventure is truly one-of-a-kind, whether it's for a romantic rendezvous, a family gathering, or a feast indulged in by the discerning Parisian foodie. Find yourself swept away by the symphony of passion unfolding before your eyes, and let your palate ascend to the pinnacle of culinary delight at ASPIC.
See Related: Best Crepes in Paris, France
11. Le Trumilou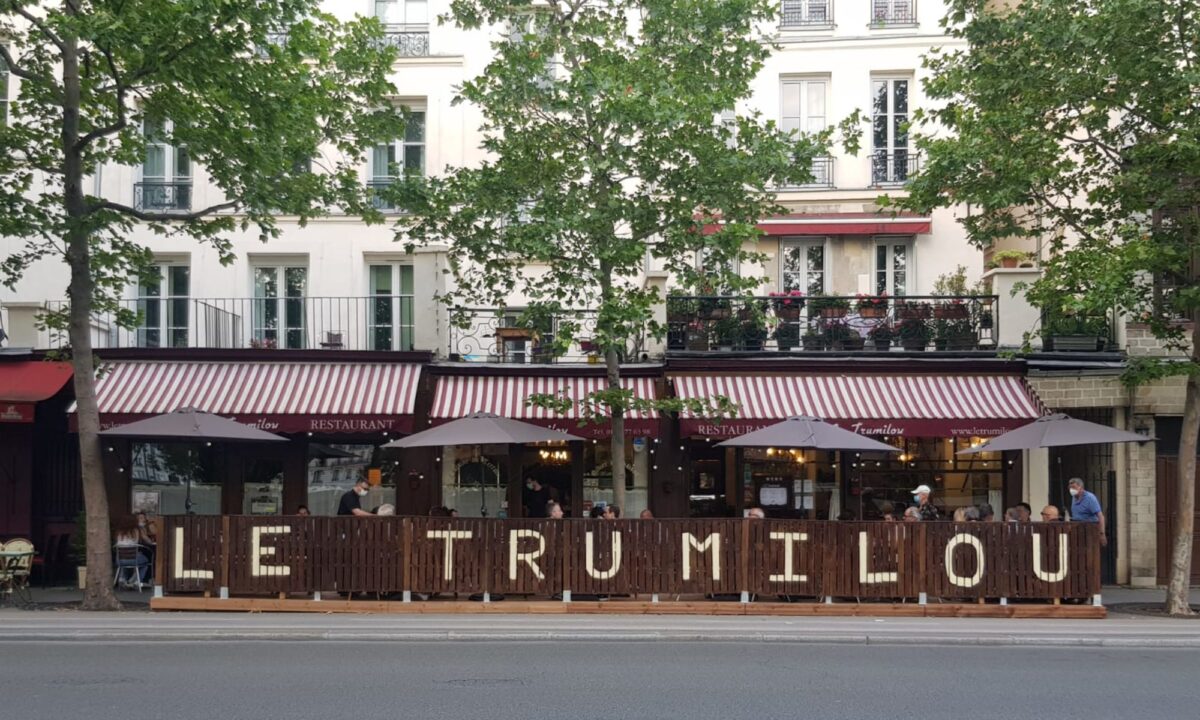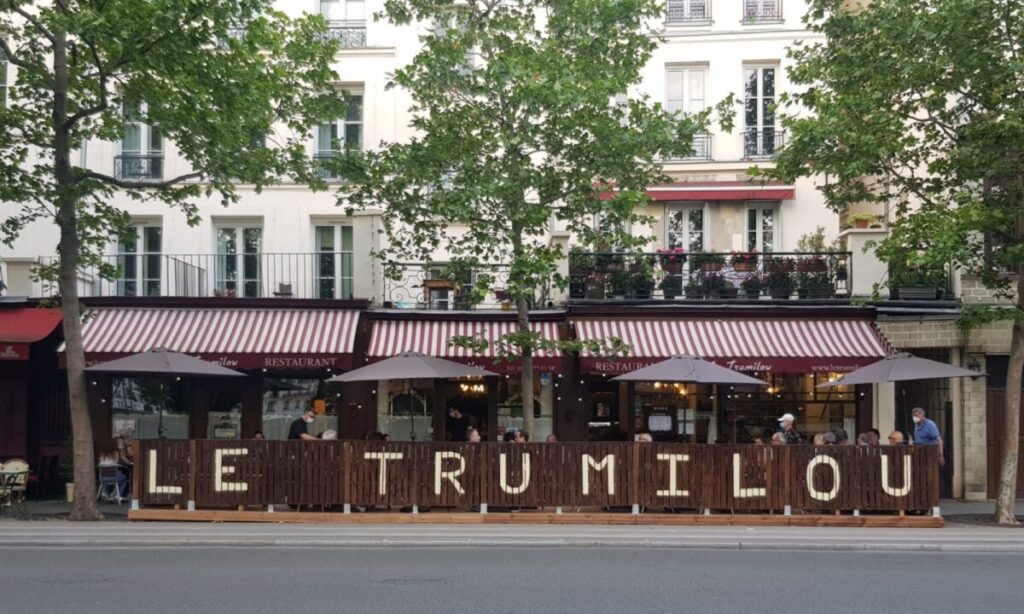 Le Trumilou sits proudly along the picturesque banks of the Seine, nestled on Quai de l'Hôtel de ville, in the heart of the City of Light. Stepping through the vintage façade transports you to a simpler time, as black-and-white tiled flooring gives way to aged wooden tables and red leather banquettes.
This emblematic bistro is a well-kept secret amongst Parisians – a hidden gem where local families and friends gather for delectable classic French fare. At the core of Le Trumilou's charm is its unpretentious, yet mouthwatering menu.
Diners indulge in plates of delicate escargots, savory onion soup, and the pièce de résistance – a heavenly boeuf bourguignon that would make Julia Child proud. A robust list of regional wines further compliments the dining experience.
Whispers of laughter and clinks of wine glasses fill the warm, dimly-lit room, as visitors and locals alike share stories of adventures and romance, weaving together a tapestry that exemplifies the true essence of Parisian dining. Le Trumilou is a portal to an authentic, culinary Paris that few outsiders have the privilege of discovering.
12. Au Pied de Cochon: A Love Letter to Unpretentious French Cuisine
Enveloped in the aroma of sumptuous dishes and filling the air with a cacophonous symphony of laughter, the clattering of cutlery, and murmurs of conversation, Au Pied de Cochon stands as a beacon of culinary satisfaction. Pushing its way through the labyrinth of Parisian streets, the restaurant offers a warm embrace, with robust wooden tables narrating tales of memorable meals shared by friends, families, and strangers alike.
As evening dawns, the soft golden light illuminates the hustle and bustle of satisfied patrons, a palpable excitement brewing within. The extensive menu here is an homage to traditional French gastronomy, redefining the concept of unpretentious yet indulgent epicurean experiences.
Your fork pierces into a crispy, juicy slab of pork belly, your mouth watering uncontrollably as you share perfect bites of frisee salad with your companions. This is a delightfully genuine, unapologetically authentic Parisian hangout where locals feast and memories are made. It is a timeless destination that begs exploration as you adventure through the many wonders hidden along the Rue Coquillière.
13. Restaurant H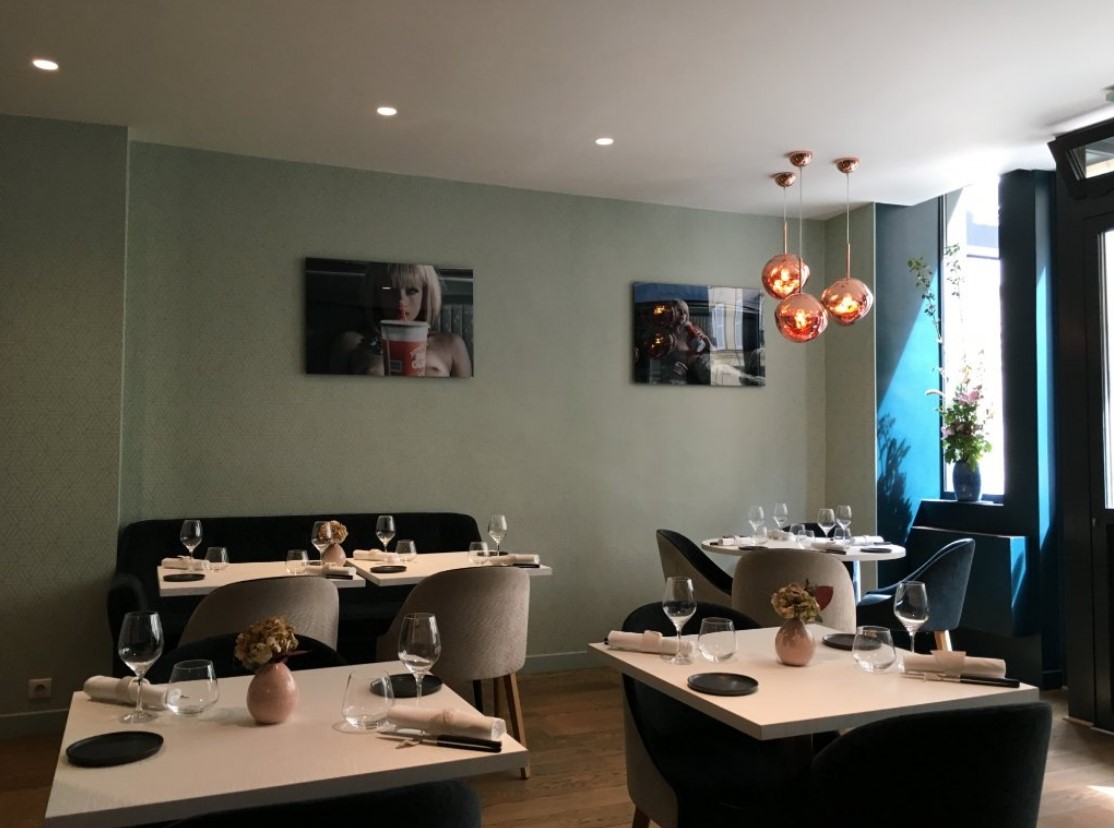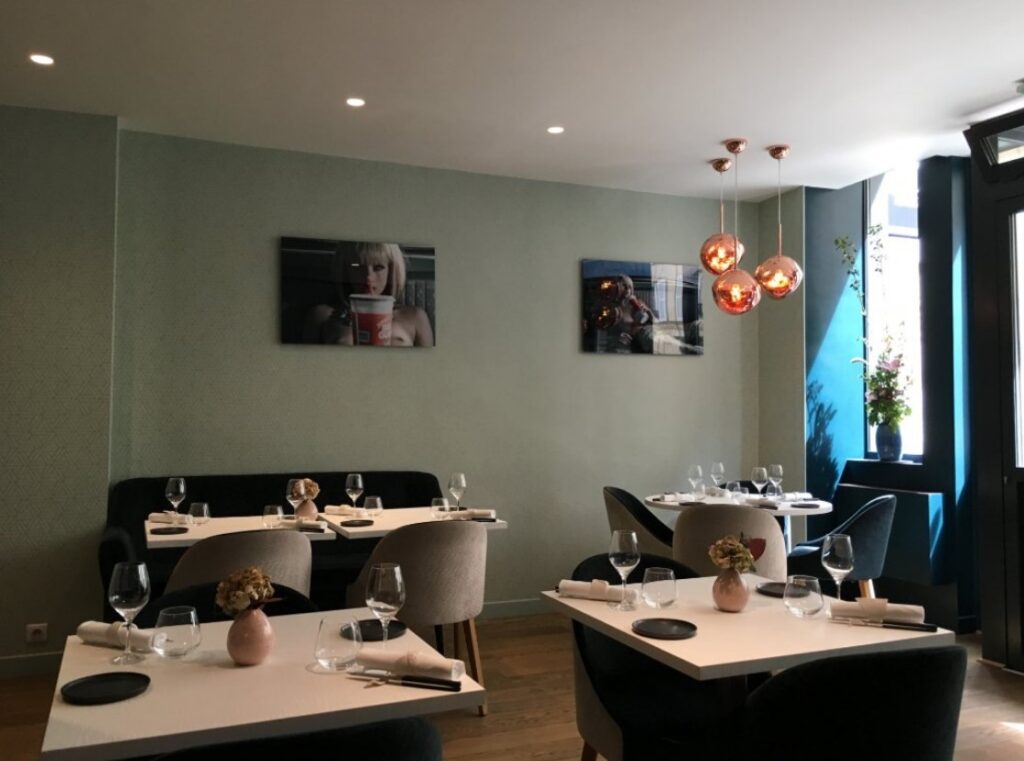 Tucked away in the heart of the Marais, Restaurant H sits amid the winding alleyways of 13 Rue Jean Beausire, where those in the know are drawn to its hallowed tables. This Parisian marvel evokes intimate indulgences, transporting you far from the bustling streets of the City of Lights. With an air of exclusivity, the atmosphere is alive with anticipation, as diners are treated to culinary masterpieces not easily replicated elsewhere.
This Paris institution exemplifies the essence of French gastronomy, seamlessly combining bold flavors and innovative techniques. The masterfully curated menu is a dignified homage to the classics, yet ventures into uncharted territories with effortless grace. As the evening unfolds, a symphony of courses resonates—each dish intertwining, crescendoing to a tantalizing finale that lingers in one's memory.
Ideal for families seeking authentic, exquisite fare or couples yearning for a romantic interlude, Restaurant H is where locals and tourists alike converge. A visit to Restaurant H will surely render your Parisian experience sublime and unforgettable, as it emerges as a beacon amongst the pantheon of the best in Parisian cuisine. Experience Restaurant H – and leave forever changed.
14. Les Papilles: An Unexpected Culinary Adventure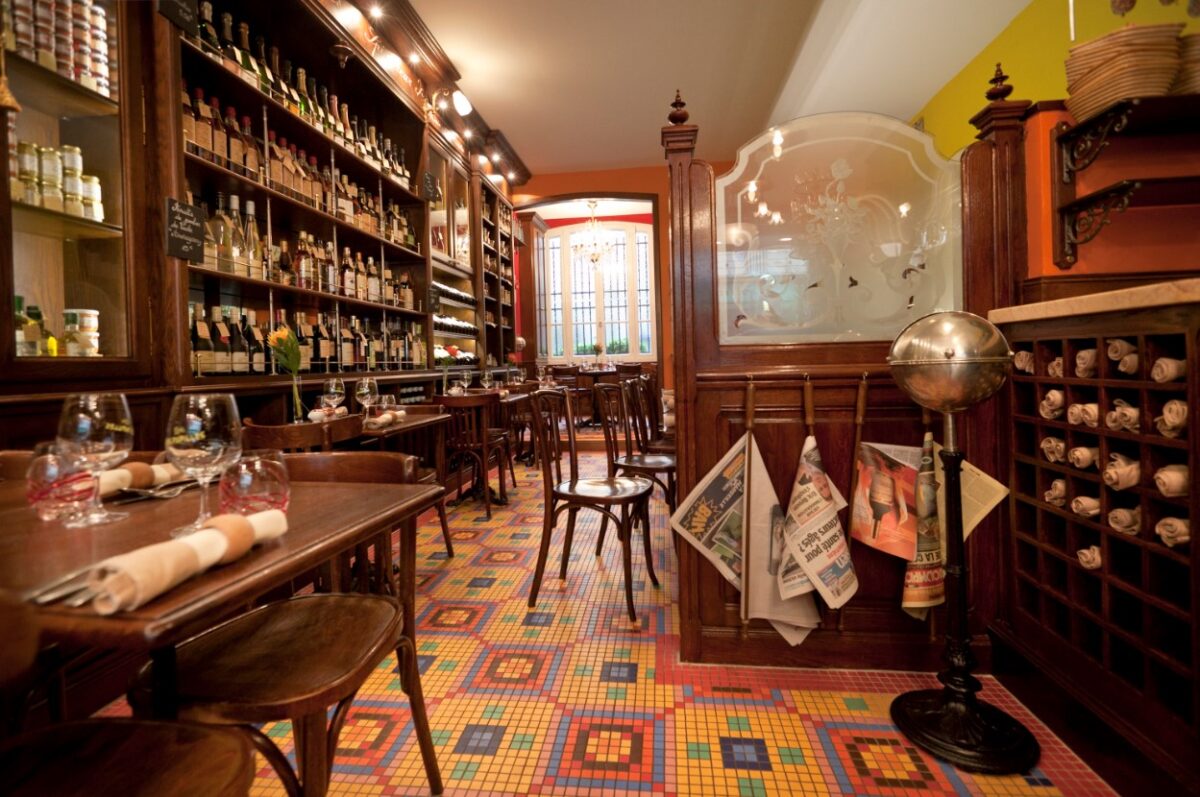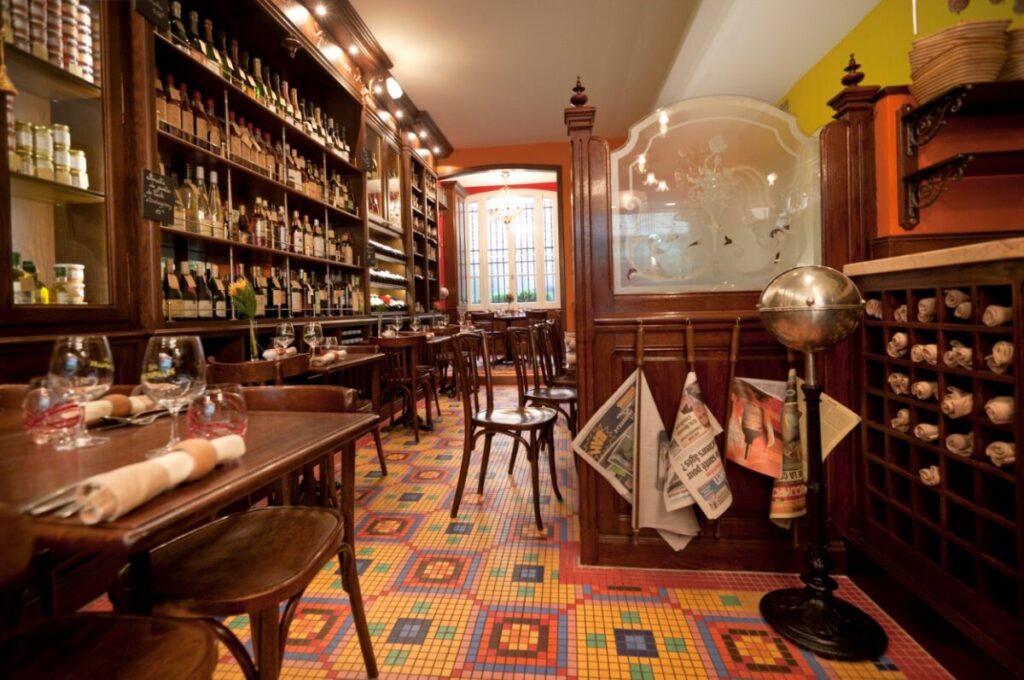 Upon entering Les Papilles, you are immediately embraced by the warmth of the intimate bistro-style setting. The dimly-lit room, filled with vintage wine bottles stacked high, and shelves adorned with various gourmet delights, sets the stage for a truly unique Parisian dining experience. Here, you surrender your taste buds to Chef Christophe Bourseiller, who artfully plays with local ingredients to orchestrate a mesmerizing symphony of flavors that you won't soon forget.
Every day, a new culinary masterpiece is served, bringing fresh excitement to regular patrons and enamoring first-time visitors. As the fragrances of the four-course feast softly entice, murmurs of excitement ripple through the eatery, populated by both locals and travelers seeking authentic Parisian cuisine.
Les Papilles, a true gem among Paris France Restaurants, unravels the very essence of French gastronomy through its ingenious culinary renditions. Perfect for both solo travelers seeking a memorable dinner and families looking to embrace fine Parisian cuisine, this unassuming bistro will captivate your heart and your palate.
15. Pur' – Jean-François Rouquette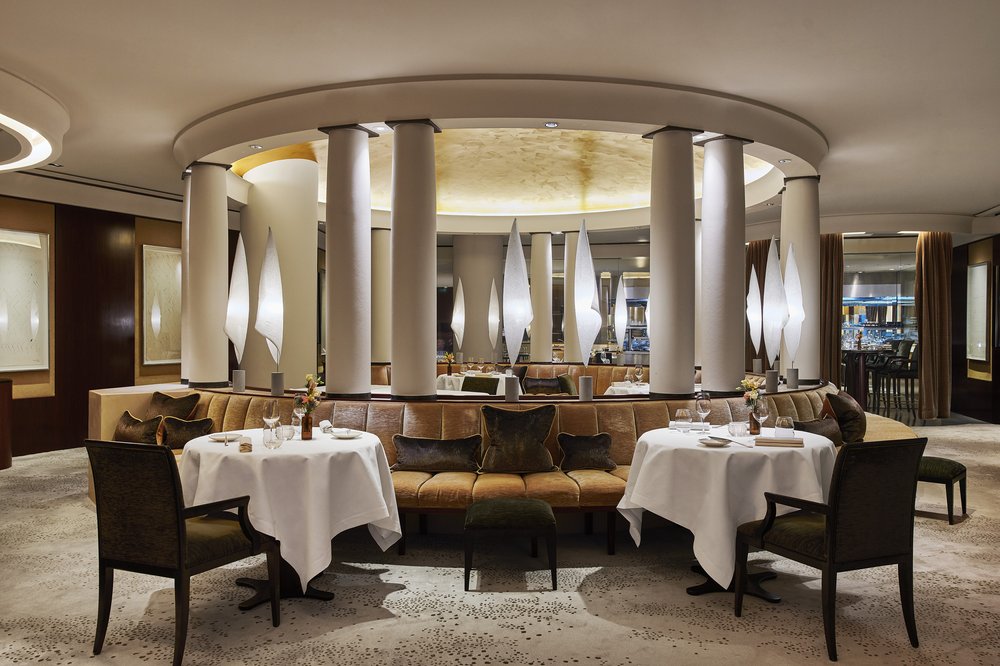 Immerse yourself in the symphony of flavors and textures, as you step into the luxurious, unpretentious realm of Pur' – Jean-François Rouquette, nestled within the hallowed walls of the Park Hyatt Paris Vendôme. When it comes to celebrating the French culinary scene, Pur' goes above and beyond, constantly pushing boundaries with its refined elegance and artistic flair.
Executive Chef Jean-François Rouquette, a true Parisian legend, skillfully orchestrates a dining experience that will linger on your palate, long after you've taken the last bite. As you indulge in the strikingly innovative dishes prepared by Rouquette—a masterful blend of bold flavors and local ingredients—you'll find yourself sitting at the very heart of French haute cuisine.
The cocoon of intimacy and warm ambiance of the open kitchen will envelop you, making it a fitting setting for a memorable dinner experience. Whether returning with family or discovering where the locals dine, the magic of Pur' leaves no traveler untouched.
16. Boutary: A True Parisian Treasure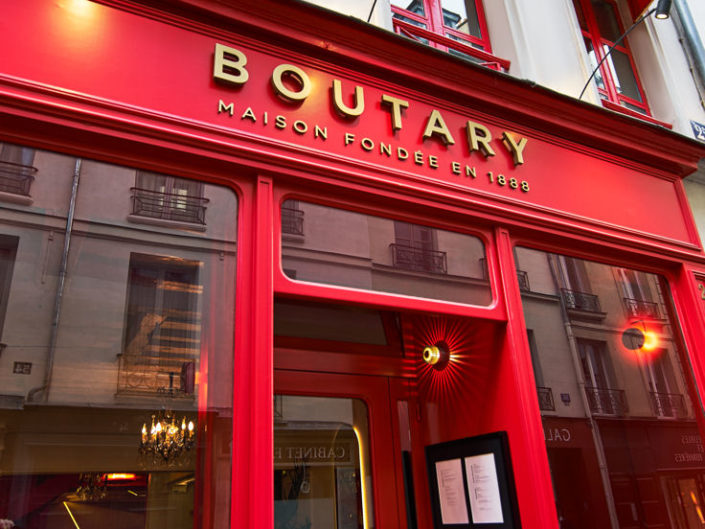 Step into the intimate confines of Boutary and inhale the enticing aromas of Parisian cuisine at its finest. This culinary gem, tucked away in the charming sixth arrondissement, exudes an air of exclusivity, making it a true treasure of the City of Lights. Boutary awakens the senses, from the elegant ambiance that envelops you like a warm embrace to the meticulously crafted plates that present the perfect marriage of refined flavors and unconventional charm.
The magic at Boutary lies not only in the artful culinary creations but also in the beautiful encounters promised at every table: families gathering for a hearty dinner, locals exchanging secrets, and travelers bonding over an unforgettable meal. The shared love for Parisian gastronomy, and its unparalleled excellence, binds these stories together, creating a tapestry of human connection that transcends borders.
Pay a visit to Boutary, experience the city's culinary soul, and find the heart of Paris beating through each bite.
17. Le Grand Restaurant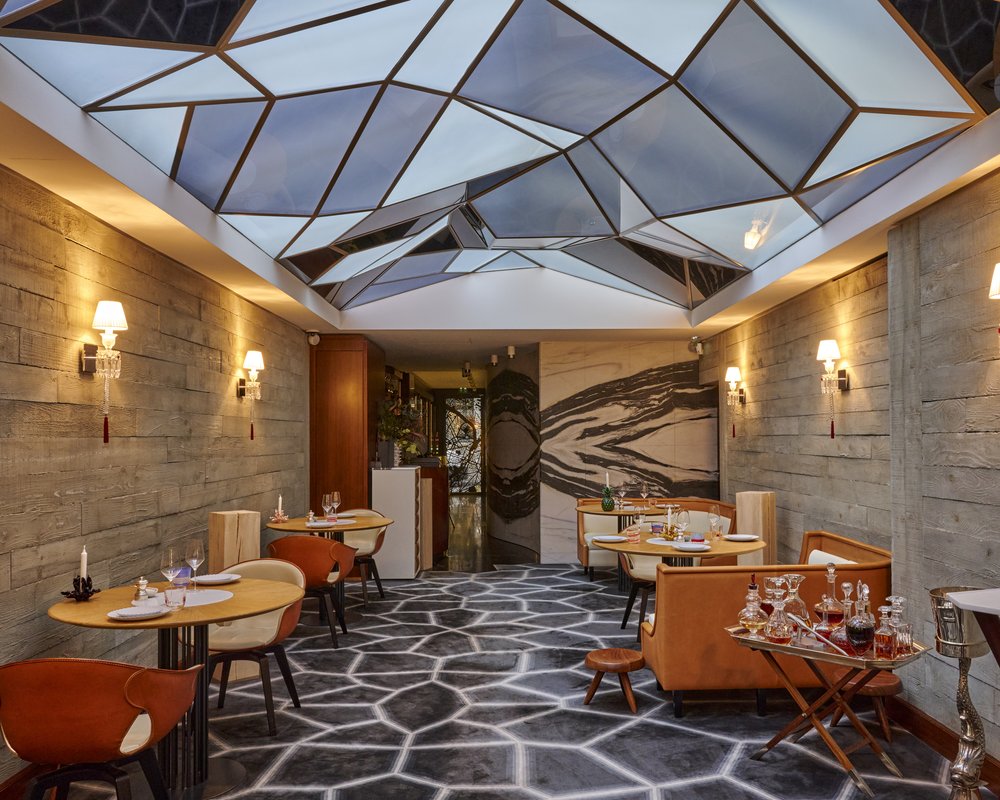 Nestled away on 7 Rue d'Aguesseau, Le Grand Restaurant is a treasure of Parisian culinary prowess. A temple of gastronomy where maestro Chef Jean-François Piège works his magic, beckoning food lovers from around the globe. Marvel at the elegant, modern interior as you're enveloped in a heady aroma of decadence good food, and anticipation.
Indulge in the symphony of flavors as the courteous, knowledgeable staff ensures your night transcends expectations. Piège's genius shines through in each lovingly crafted dish, from the delicate artichoke with black truffle to the lobster-thyme bisque, culminating in a tasteful crescendo.
Le Grand Restaurant is an experience etched into the memories of epicurean adventurers – an essential pilgrimage for gourmands seeking the ultimate Parisian feast. It is perfect for a romantic dinner à deux or a sophisticated family celebration. Wander off the beaten path to discover the sublime tastes of Paris, a city whose culinary secrets will leave a lingering, irresistible memory on your taste buds.
18. Le Châteaubriand: A Journey of Culinary Magic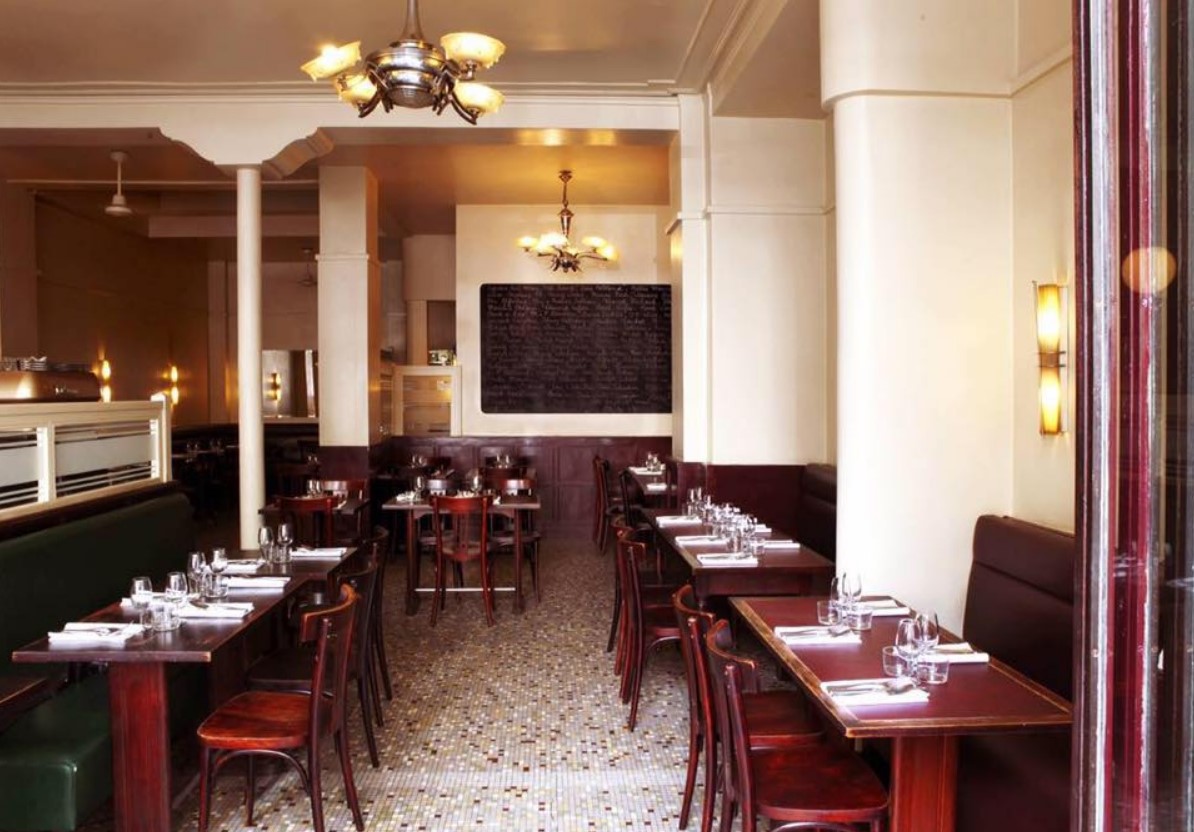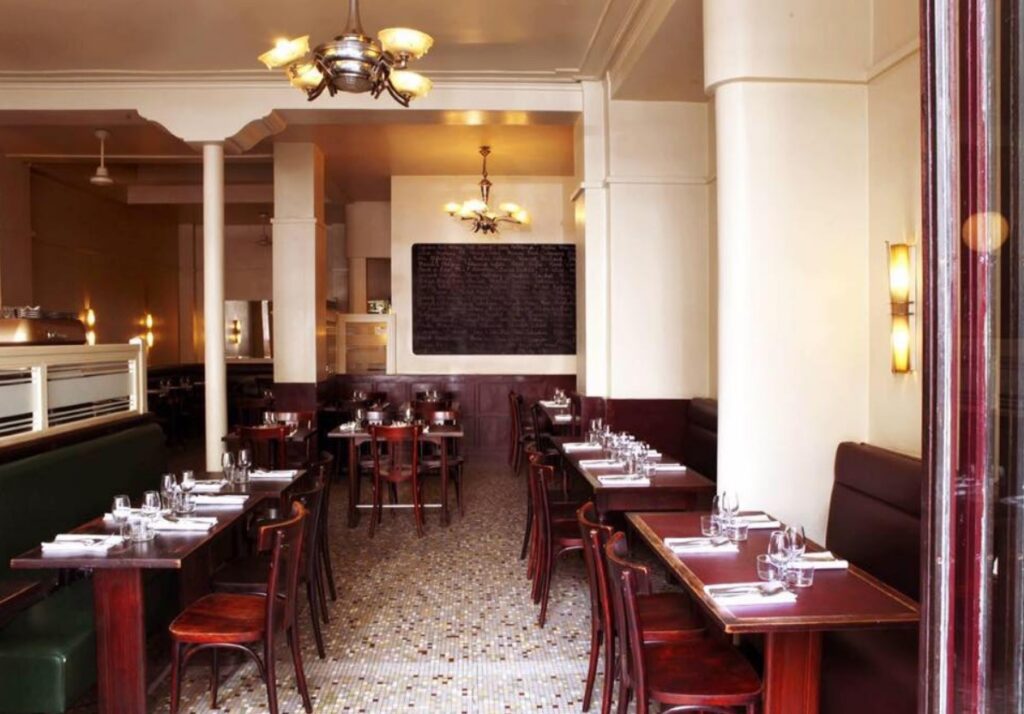 Step through the unassuming doors of Le Châteaubriand, and be transported to a world where culinary genius blends with an authentic Parisian atmosphere. This gem, nestled along the bustling Ave Parmentier, is a haven for food enthusiasts and well-versed locals searching for that elusive meal that transcends expectation.
As the irresistible scent of masterfully concocted dishes drifts through the air, the space itself – an elegant marriage of modern minimalism and classic French charm – bids you to sit, relax and allow your senses to be ensorcelled.
With a dazzling array of divine and inventive dishes throughout, Le Châteaubriand elevates your dining experience to one of sheer anticipation, each course revealing the depth of talent in the hands of its skilled artisans. Crowning the ensemble, conversations among fortunate diners buzz with delight, sharing in culinary rapture curated by the visionary minds in the kitchen.
Embark on a voyage to the heart of French gastronomy, and rest assured that Le Châteaubriand will forever imprint on your memory as a timeless masterpiece.
See Related: Best Travel Tips for Paris: A Guide for a Memorable Trip
19. L'Ami Jean: A Bold Basque Culinary Adventure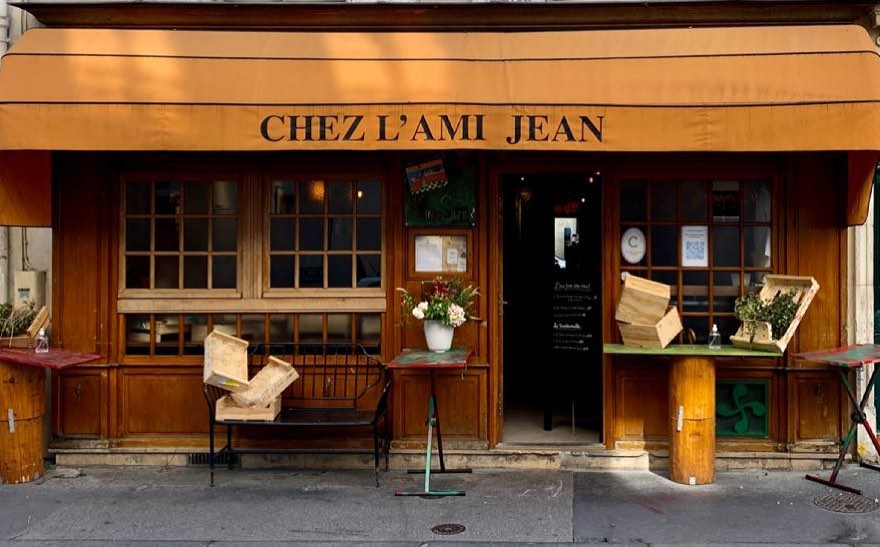 At L'Ami Jean, nestled in the sophisticated 7th arrondissement, one can expect a powerfully authentic and unpretentious Basque dining experience that locals cherish, foodies can't resist, and families are sure to adore.
It's a cozy, dimly-lit bistro carrying an electric atmosphere, where the air is laced with sensuous aromas, unforgettable flavors, and engaging conversations. Rustic walls, adorned with vintage posters and photos, juxtapose impeccably with the culinary mastery served amidst earthenware crockery.
Chef Stéphane Jégo's larger-than-life personality emerges through each boldly crafted dish, taking you on a compelling journey across traditional dishes, French and Basque flavors. The legendary rice pudding alone is worth the jaunt across Paris, encouraging you to scrape the edges of your earthenware bowl in pursuit of every last morsel. Allow yourself to be swept up in Paris' most cherished secrets at L'Ami Jean – an indispensable entry in savoring the quintessential Parisian culinary experience.
20. FrenchyTaste: A Symphonic Ode to Traditional French Flavors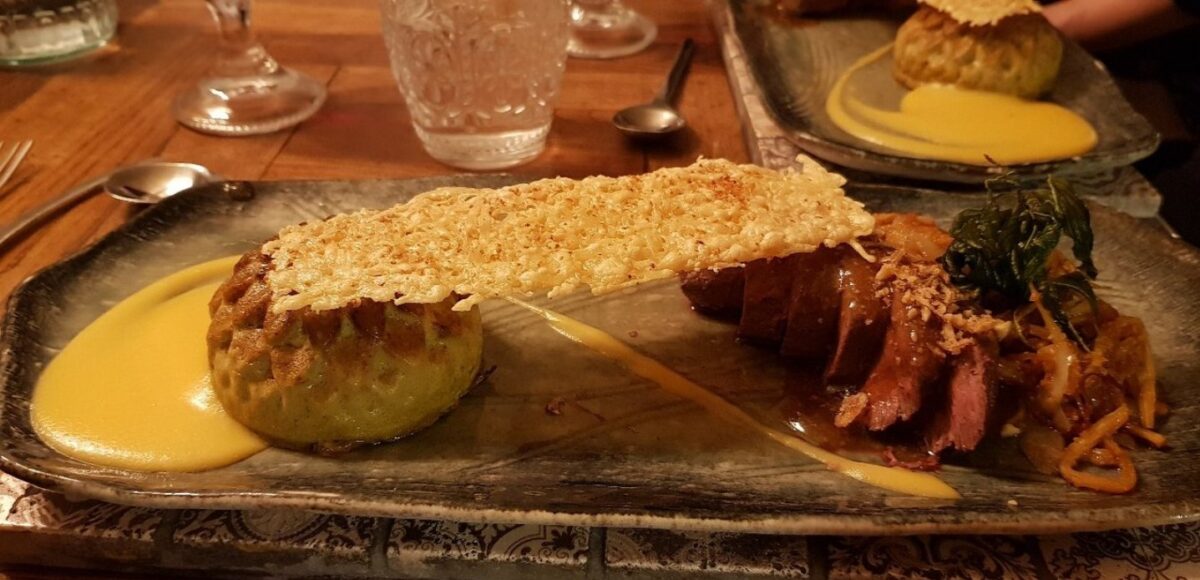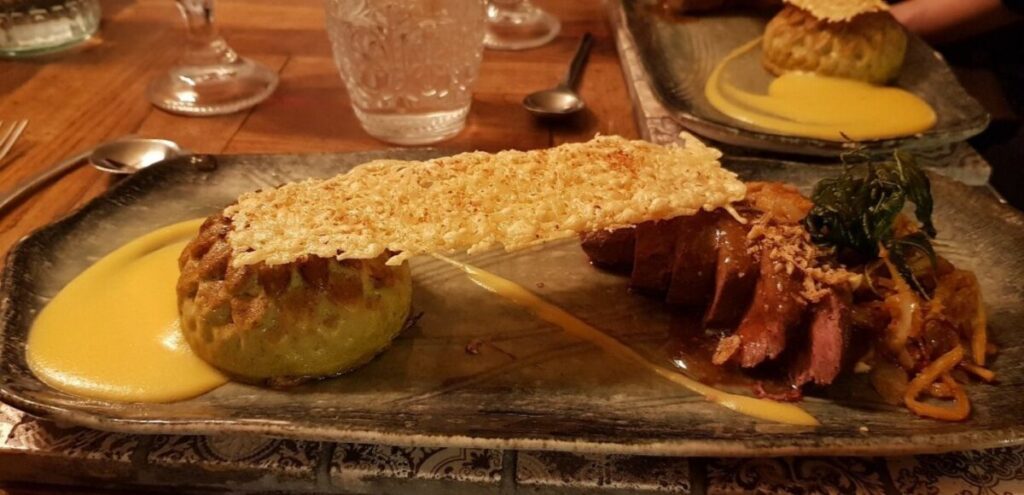 A crimson-painted door in the heart of the Marais neighborhood marks the entrance to FrenchyTaste. This quaint, family-owned joint exudes an intimate and cozy atmosphere, enveloped in a beautiful architectural gem at 74 Rue du Vertbois. Diving headfirst into the culinary world of Paris, this sublime restaurant instantly transports you back to the glamour and tradition of the Belle Époque.
Elegant wooden furnishings, delicate bistro lighting, and wallpaper reminiscent of La Belle France set the scene for an enchanting dining experience. FrenchyTaste prides itself on accentuating traditional flavors through a harmonious fusion of timeless French recipes and modern culinary techniques such as steak frites, steak tartare, and roast chicken.
Unpretentious, alluring, and with a touch of mischief, it's a place where locals and savvy travelers gather to indulge in velvety duck confit, sumptuous coq au vin, and an exquisite selection of regional cheeses french wines that elevate the soul. Akin to a symphony of flavors, FrenchyTaste serves up a vibrant Parisian dining experience perfect for families, close friends, and true appreciators of French gastronomy.
21. Restaurant Eels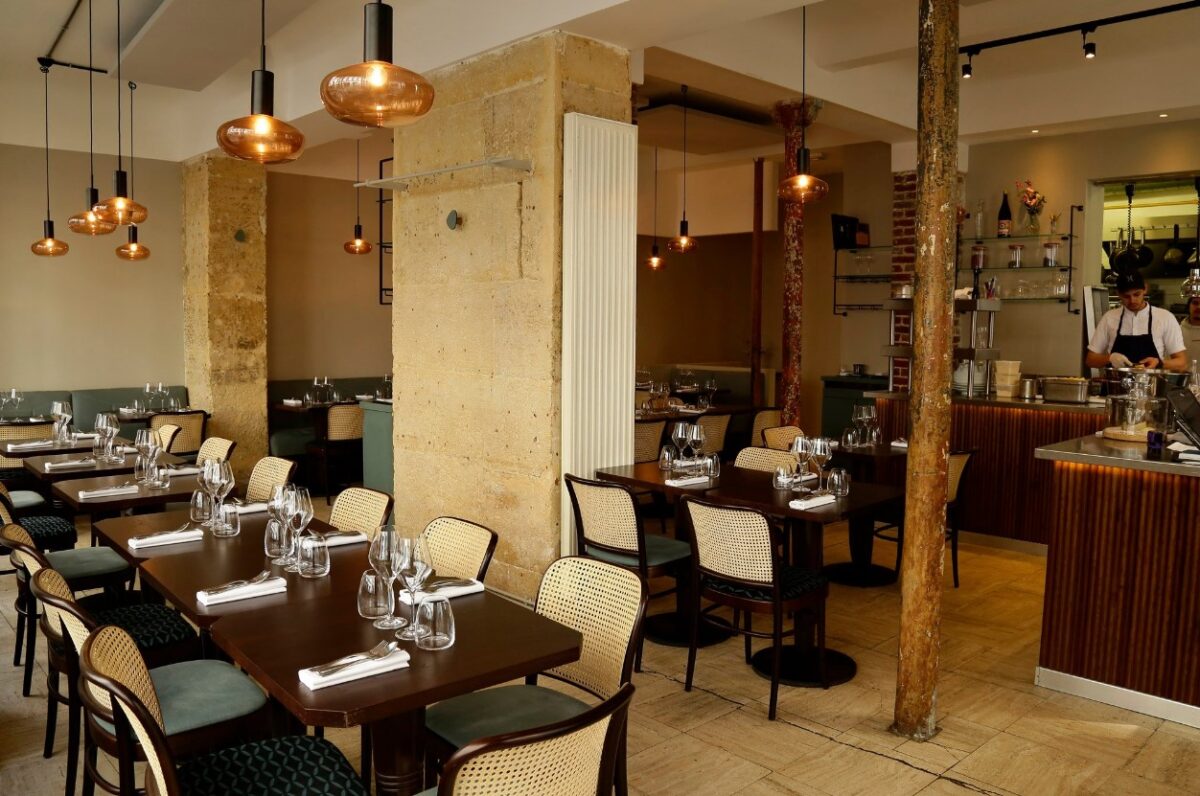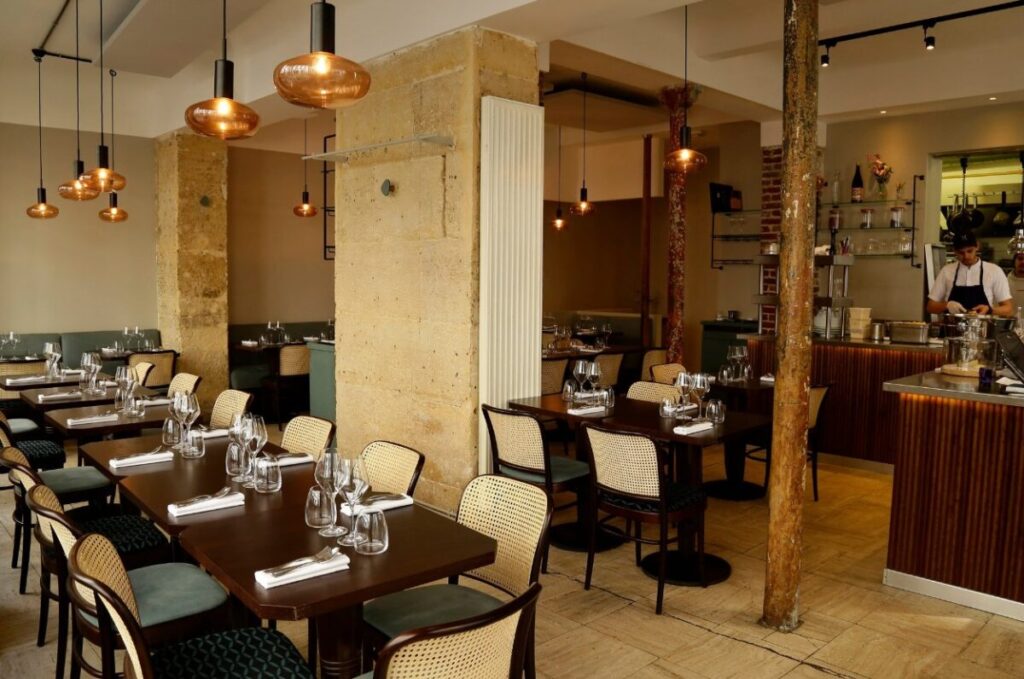 Nestled down Rue d'Hauteville, Restaurant Eels unveils an intimate culinary oasis in the heart of the bustling 10th arrondissement. As you step inside, the stylish and modern interior welcomes you with its warm color palette, glistening lighting, and minimalist design. The seductive aroma of eel, the star ingredient, envelops the air while the hushed, lively buzz of conversation surrounds you.
Chef Adrien Ferrand, whose culinary prowess is evident across exquisite dishes, crafts each morsel like a symphony in your mouth. From the signature marinated eel with wasabi cream to the delicate marjoram-scented chicken with grilled corn – every bite will tantalize your taste buds. As you sip on divine natural wines extracted directly from the finest vineyards across France, it's easy to see why in-the-know Parisians flock here.
Discover Restaurant Eels, where the fusion of modern French cuisine, enchanting ambiance and exceptional service make it an unmissable culinary experience for discerning food and wine lovers when visiting the City of Lights.
FAQs
What's the most famous restaurant in Paris?
The most famous restaurant in Paris is often considered to be Le Meurice Alain Ducasse, located in the luxurious Le Meurice Hotel. This restaurant is revered for its exquisite culinary craft, boasting three Michelin stars. Not only is the cuisine top-notch, but the restaurant's Versailles-inspired dining room also provides a stunning, opulent ambiance.
What are the best Paris restaurants for families?
The best Paris restaurants for families combine kid-friendly menus with welcoming atmospheres. Places like Café de l'Homme, with its view of the Eiffel Tower, and Le Jardin d'Acclimatation, located within a children's amusement park, offer suitable dining experiences for families. These restaurants provide a mix of traditional French fare and child-friendly options, ensuring all family members enjoy their meal.
How do I choose a restaurant in Paris?
Choosing a restaurant in Paris involves considering a few factors. First, identify your preferred cuisine style and budget range.
Next, consider the restaurant's location, ensuring it's convenient from your accommodation or the sights you plan to visit. Checking online reviews and asking for local recommendations can also help to narrow down your choices and guarantee a delightful dining experience.
What are good restaurants in Paris with a view of the Eiffel Tower?
For a fantastic dining experience with a view of the Eiffel Tower, consider restaurants like Les Ombres, located on the roof of the Musée du Quai Branly, and Le Jules Verne, situated on the Tower itself. These venues offer a direct view of the iconic landmark, and both restaurants are renowned for their excellent cuisine, making for a truly memorable dining experience.
Related Resources