In this open-air market, dozen of stalls are put up three times a week, along the Boulevard Raspail between the Metro stations Sèvre-Babylone and Rennes.
A lot of customers are regularly crossing, comparing prices, or going straight to their favorite vendor. I noticed a lot of Asian tourists in this area.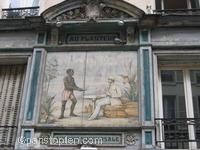 As its name says, this market is a street market, meaning that the shops themselves have their place and stalls on the street, and close only on Monday. Amongst the fruits-and-veg, meat, fish, and cheese shops, you can also enjoy nice cafés and restaurants, and a great atmosphere, two steps …Read more ….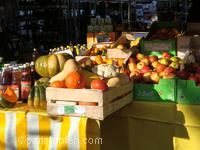 Both Bastille and Popincourt open-air markets are big and popular. They are located on the same street (Boulevard Richard Lenoir), and in the same area, the 11th. Their alleys are broad and so are the stalls! The well-presented fresh food is appealing and the vendors are quite friendly.
They are …Read more ….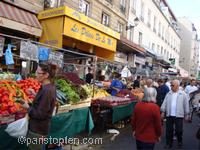 A few streets behind the Bastille Opera stands one of the oldest covered markets of Paris, the Marché Beauvau. It's a complex architecture, made of a metal structure, wood beams and glass windows. It's registered as an historic site and therefore protected from demolition or any eccentric changes.
Open every …Read more ….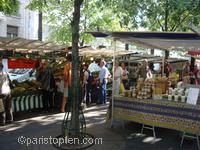 This open-air market was the very first organic one in Paris ("organic" is "biologique" in French).
It takes place every saturday from 9.00 a.m. to 2.00 p.m.
Read more ….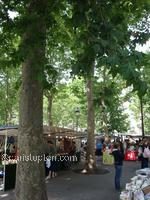 On the cute Square Monge (Place Monge), not far from the Jardin des Plantes, the Arènes de Lutèce and the Panthéon, you're going to enjoy this little open-air market and its village atmosphere. Already a lot of tourists know the place! I noticed a cooked food stall from West Indies …Read more ….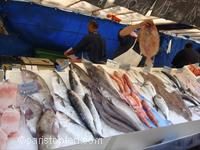 This open-air market, straight in front of the Eiffel Tower, is a really rich one, with all types of fresh food, but also clothes, kitchen tools, and all sort of household goods.
Open thursday from 7.00 a.m. to 2.30 p.m. and saturday from 7.00 a.m. to 3.00 p.m.
Read more ….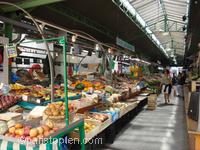 This is the oldest covered market in Paris, and takes its names from the kids dressed in red who used to live in the orphanage of the area. The Marché des Enfants Rouges opened in 1628 to be destroyed in the 1980's, but the local residents, attached to their market, …Read more ….
Also called Marché de l'Olive (because it's in Rue de l'Olive) this covered market, located in a popular area, is a beautiful example of Victor Baltard's work, with a splendid lacy iron structure and typical shape. Until september 2009, it's under complete renovation, as you can see on the picture. …Read more ….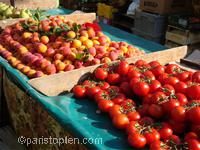 Rue Cler is a nice pedestrian market street, with a variety of shops, stalls and terraces. if it's not too early (or sunday) when you go there, don't miss the Rue Saint Dominique, a perpendicular street full of nice boutiques!
Open tuesday to saturday from 10.00 a.m. to 6.00 p.m., …Read more ….
See Related: Frip'irium
Related Resources