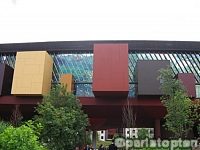 My favorite, even though it doesn't present anything about Paris!Conceived by the architect Jean Nouvel, this new museum was unveiled by President Jacques Chirac in 2006. It's a place where the archaic mix whith the modernity in harmony.
Going in this museum is like a trip into different civilisations, an immersion into other cultures, far from our, still quite unknown, and impressive when you realise that some of them, like the Oceanian ones, are still alive. Some people will find the setting …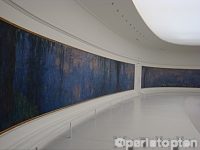 A small, beautiful museum, dedicated to a masterpiece from Monet, "Les Nympheas", and to some others from the "Impressionnistes" group. Masters like Picasso, Renoir, and Modigliani are also represented, from the 1870th to the 1930th.
The place was an orangerie first, which explains the beautiful glass roof.
Open everyday except tuesday, 1st of may and december 25th, from 9.00 a.m. to 5.45 p.m.
Entrance: 7,50 euros full price; 5,50 euros reduced price.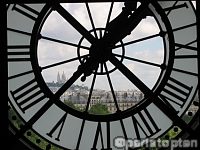 An old beautiful train station transformed into a museum mainly dedicated to the Impressionism, opened in 1986.
Also a very nice restaurant and a Café.
Opening times: 9.30 a.m. to 6.00 p.m. (9.45 p.m. on thursday). Closed on monday (and 1st of january, 1st of may, 25th of december).
Price: 8 euros. Reduced price: 5,50 euros. Free under 26 years old.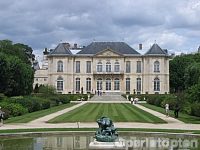 Even if you don't want or don't have time to go in the museum, it's worth bying a 1 euro ticket, only for the garden. It's a really nice park, with some of the main works of Auguste Rodin, such as Le Penseur, Les Bourgeois de Calais, and La Porte de l'Enfer.
You can also stop for a nice drink or snack under the trees. But it would be a pity not to enter the Hôtel Biron, this beautiful "hôtel particulier" where Rodin spent his nine last years of life, ans where you can discover and admire so …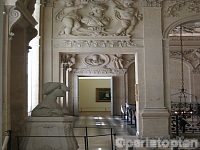 When Pablo Picasso died in 1973, thousands of paintings were given to the French State to pay for the inheritance taxes. All the works were placed in the Hôtel Salé (built in 1656-1659), restaured for the occasion in 1986.
Open every day (except Tuesday) from 9.30 a.m. until 5.30 p.m.(6.00 p.m. in the summer).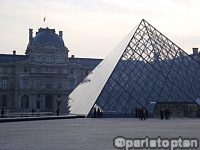 One whole day won't be enough to visit all the treasures presented in this former French kings palace.
If your entire stay in Paris is not dedicated to the museum, you'll have to make a choice between the Western art from the Middle Ages to 1848 (paintings, sculptures, artistic objects and graphic arts) and ancient civilisations (Oriental, Egyptian, Greec, Etruscan ans Roman antiquities); Islamic, African, Asian, Oceanic and North and South American arts!Entrance times: 9.00 a.m. to 6.00 …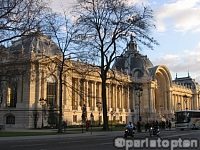 This museum has been entirely renewed, and the wonderful collection is set off very nicely.
A very pleasant café-restaurant is waiting for you as well!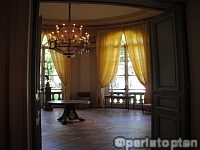 Paul Marmottan was a specialist of Art History, who gave his house to the State, in the 30's.
Now, it's the biggest collection of works from Claude Monet, thanks to various donations over 50 years, including some from his own son, Michel. Paintings full of water and flowers, inspired from Giverny, where the artist lived most of his live, about the river Thames in London, or the Rouen Cathedral and the port of Le Havre, are among the main masterpieces. Some other painters of the Impressionist …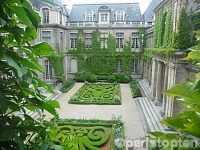 This vast museum shows the History of Paris, through rooms decorated in different epochs styles, and objects which belonged to Voltaire or Rousseau, french philosophers of the XVIIIth century.
The scenes take place in two houses touching each other: the Hôtel Carnavalet (built in the XVIth century), where lived Madame de Sévigné from 1677 until 1696, and the Hôtel le Peletier (XVIIth century).Open from Tuesday to Sunday from 10.00 a.m. until 6.00 p.m., except bank holidays. Admission to the …
See Related: Piscine Château Landon
In this fastuous house built in 1875 for the couple Nélie Jacquemart (painter) and her huband Edouard André (banker), you'll admire their collection of Duch paintings, English masters and Italian Renaissance painters.
There are also some beautiful temporary exhibitions. You can have a refreshment and something to eat at the Café Jacquemart-André, orned with great tapestries and a fresco by Tiepolo. A terrace will welcome you in the nice days! (You don't have to go to the museum to enjoy this …
Related Resources