Paris, the City of Light, is a favorite destination for millions of travelers each year. The city is known for its iconic architecture, world-class cuisine, and stylish residents.
When planning a trip to the French capital, one of the most important aspects is what to pack. Ensuring that you have the right items in your suitcase will help you blend in with the fashionable Parisian locals and make your trip more enjoyable and comfortable.
Weather in Paris can be unpredictable, and it's essential to come prepared for various conditions. The key to packing for Paris is versatility, emphasizing neutral colors, comfortable yet chic clothing, and layers that can be easily added or removed. Remember that Parisians value presentable attire and it's crucial to maintain a polished appearance without sacrificing comfort.
A well-planned packing list should include essentials such as sandals or comfortable walking shoes, a light sweater or blazer, 4-7 pairs of socks, 4-7 pairs of underwear, and a combination of jeans, pants, skirts, or dresses for more formal occasions.
Don't forget to bring 3-5 t-shirts for layering and 2 long-sleeve outer layer tops like sweaters, as well as a hat and puffer coat for the colder months. Remember, when in doubt, sticking to the "no more than 3 colors" rule will help you blend in and embrace the Parisian way of life.
Weather and Season
Paris in Spring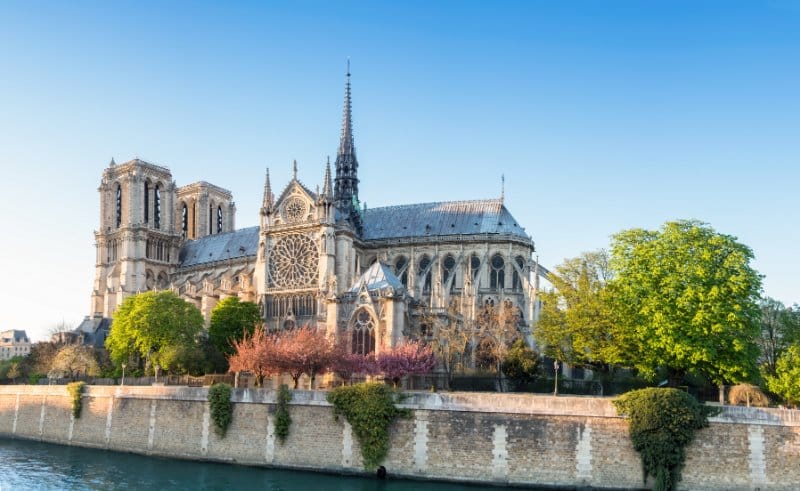 Spring in Paris is a beautiful time to visit, with temperatures ranging from 40 to 70° Fahrenheit (4 to 21° Celsius). It's a great time to experience the city as the flowers bloom and the days become longer. When packing for Paris in spring, consider the following:
Clothing:

Two short sleeve tops
Two long sleeve tops
Two additional tops
One pair of blue jeans
One pair of black ponte pants
One additional bottom
One dress

Outerwear:

One rain or winter jacket
One warm layer (if very cold)

Accessories:

Thermals (if very cold)
Three pairs of socks
Ten underwear
Three bras
One versatile sleep set
A light scarf for all seasons
Paris in Winter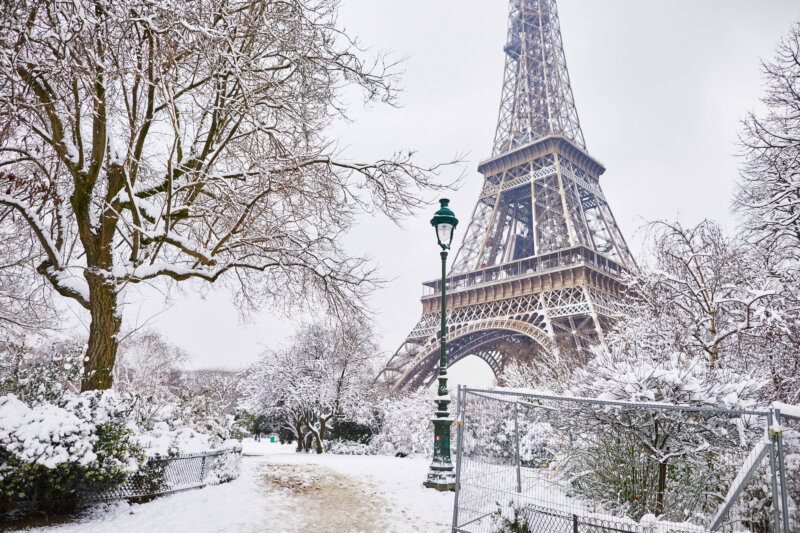 Winter in Paris can be quite chilly, with temperatures often dropping below freezing. However, this doesn't mean you can't enjoy the city's beauty during this time.
Paris in winter offers a unique charm and ambiance, with holiday lights and festive decorations. To ensure you're prepared for winter weather in Paris, make sure to pack the following:
Clothing:

Warm sweaters
Long sleeve tops
Thermal or warm pants
A good pair of jeans

Outerwear:

A warm and waterproof coat
A hat to keep you warm
Gloves or mittens
A scarf to protect against cold
A pair of waterproof shoes or boots

Accessories:

Winter socks
Warm sleepwear
Extra layers for added warmth, such as thermal tops and bottoms
When visiting Paris, always check the weather forecast before your trip and make necessary adjustments to your packing list. By being prepared for the varying weather conditions, you'll ensure a comfortable and enjoyable trip to the City of Light.
See Related: Most Beautiful Places in France to Visit
Suitcase and Luggage
When planning a trip to Paris, one of the first steps is selecting the right luggage for your needs. There are several types of luggage to consider, such as a carry-on suitcase, a travel backpack, and a larger suitcase for longer stays or those inevitable souvenir purchases.
Carry-on Suitcase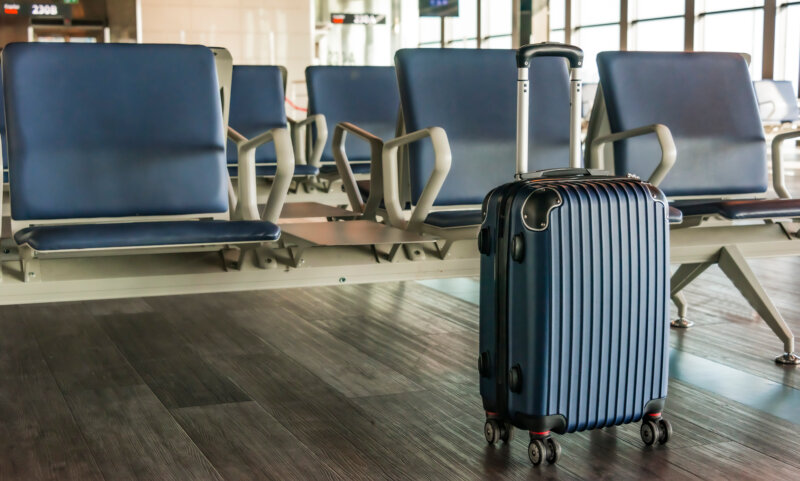 A carry-on suitcase is perfect for week-long trips, offering enough space for essential clothing, toiletries, and accessories without having to check a bag. Choose a lightweight and sturdy carry-on with 360-degree wheels and an ergonomic handle for ease of maneuverability through the airport and the city streets of Paris.
See Related: Best Travel Books About Paris: Must-Read Guides
Travel Backpack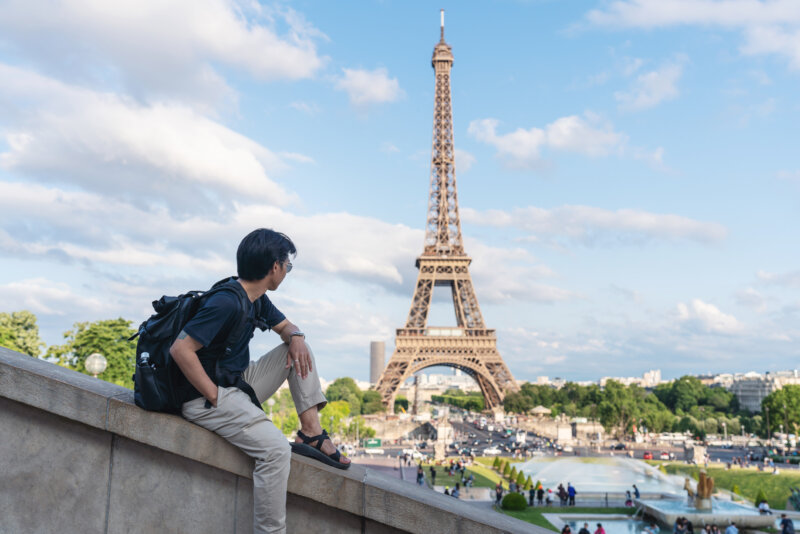 For those who prioritize comfort and mobility, a travel backpack is the ideal choice. A quality backpack should be organized like a suitcase, but carry as comfortably as a hiking pack.
Opt for a carry-on-sized bag, preferably with a sleek, low-profile design that complements the sophisticated vibe of French culture. Be sure to select a bag with practical compartments, ensuring easy access to items during your trip.
See Related: Winters in France: A Comprehensive Guide to the Season
Larger Suitcase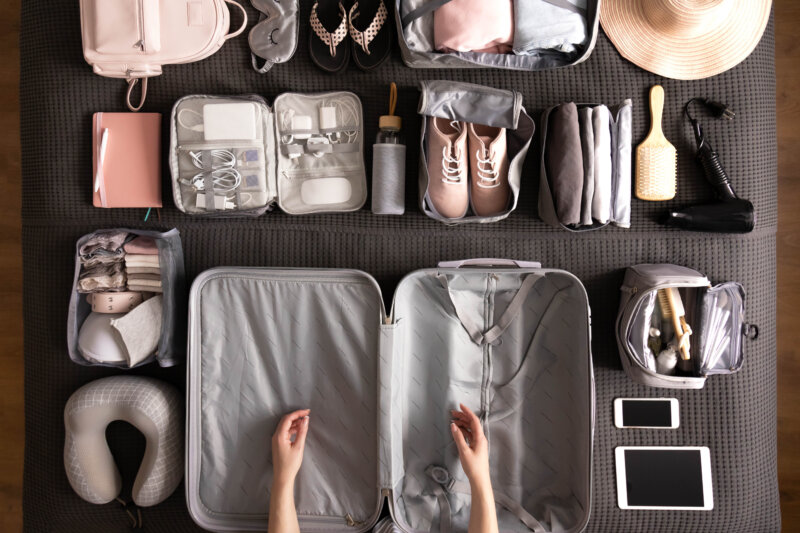 For extended stays and frequent souvenir shoppers, a larger suitcase may be necessary. In this case, consider investing in a durable, expandable suitcase or checked luggage that can accommodate your needs. When choosing a larger suitcase, prioritize quality materials, strong zippers, and a versatile design to withstand the wear and tear of travel.
Before making any final decisions on luggage, it is essential to check the size and weight restrictions of your airline to avoid any potential issues at the airport. By selecting the right suitcase or luggage for your Parisian adventure, you can ensure a smooth, enjoyable travel experience—be it a short getaway, a week-long vacation, or a lengthier stay in the City of Lights.
See Related: Paris Tips: Essential Guide for a Perfect Trip
Clothing for Paris
Basics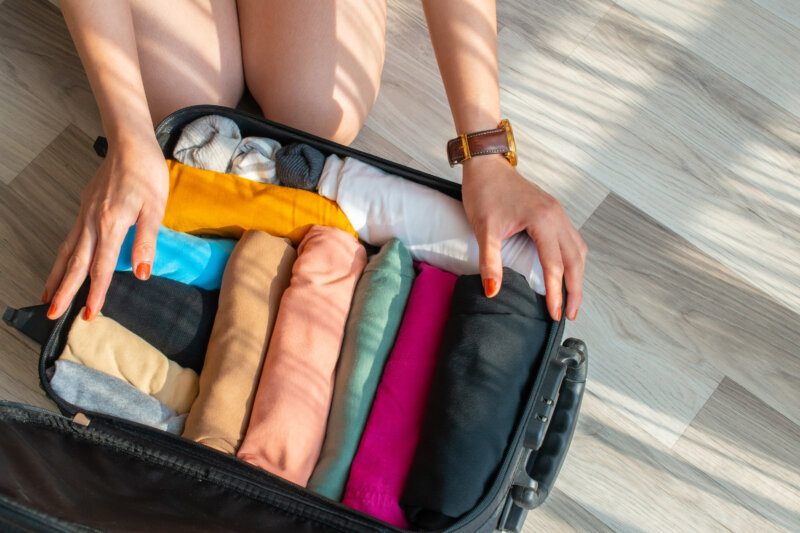 When packing for Paris, focusing on the basics will ensure you are prepared for any situation. Your Paris clothing essentials should include:
Aim for a capsule wardrobe, choosing versatile pieces that can be mixed and matched easily. Parisians are known for their classic and chic style, often incorporating timeless pieces like striped shirts and simple dresses.
Layering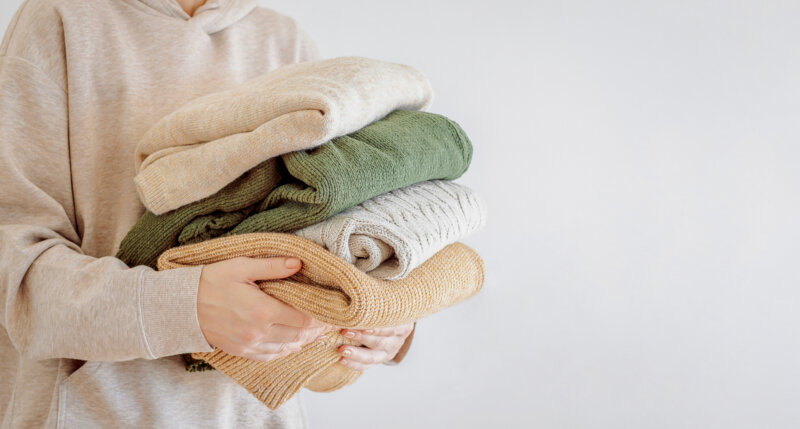 Layering is key to dressing comfortably and stylishly in Paris, no matter the season. Be sure to pack:
Outerwear is especially important, as weather can be unpredictable. A raincoat or trench coat is essential for spring and autumn months, while a heavier winter coat will be necessary for chillier weather.
Dress Code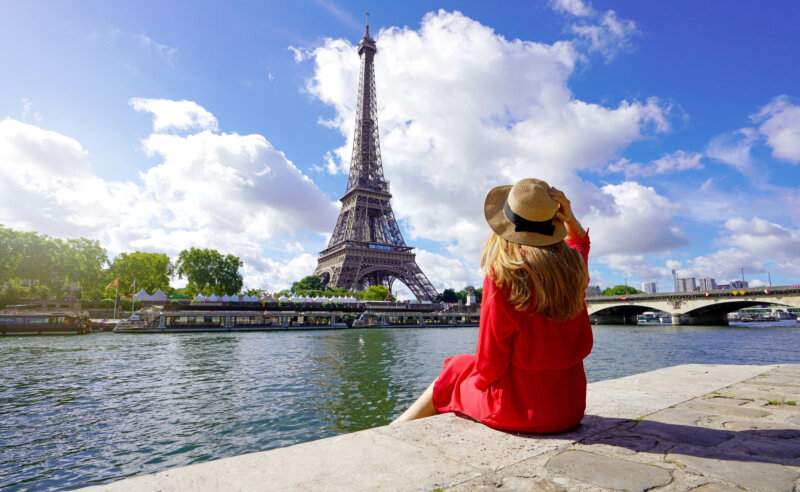 Parisians tend to dress more formally than in many other cities, so it's essential to pack clothing that adheres to their dress code. For women, this can mean avoiding athleisure or overly casual items such as sweatpants, and instead opting for more polished basics like dress pants or skirts.
For men, tailored pants and button-down shirts are more commonly seen than casual t-shirts and shorts. Both men and women can consider packing:
Remember, confidence is key when it comes to dressing in Paris. Focus on simplicity and quality when selecting items for your packing list, and choose classic pieces that make you feel chic and comfortable in the City of Light.
Shoes and Accessories
Walking Shoes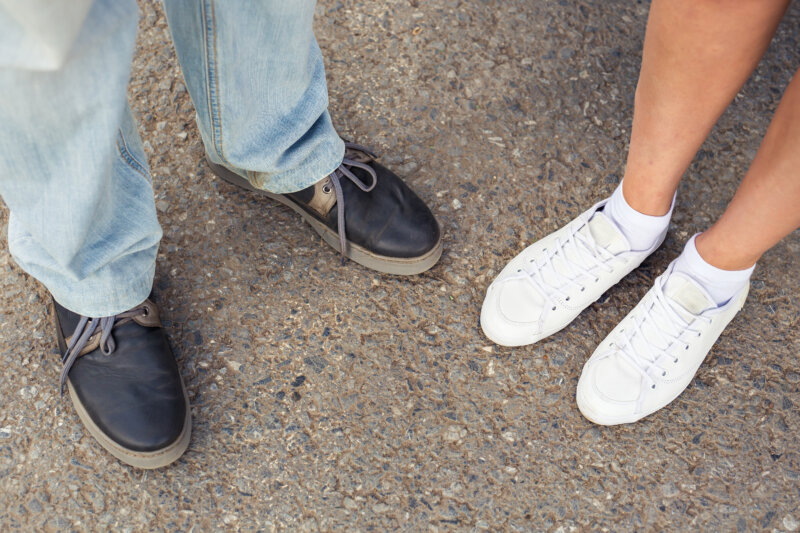 When packing for Paris, it's essential to prioritize comfort and function, as you'll likely spend a lot of time walking around the city. Opt for sneakers as they provide good support and are suitable for various types of terrain, such as cobblestone streets or park grounds. A popular choice for both men and women are the versatile Forever Sneakers.
Ballet Flats and Sandals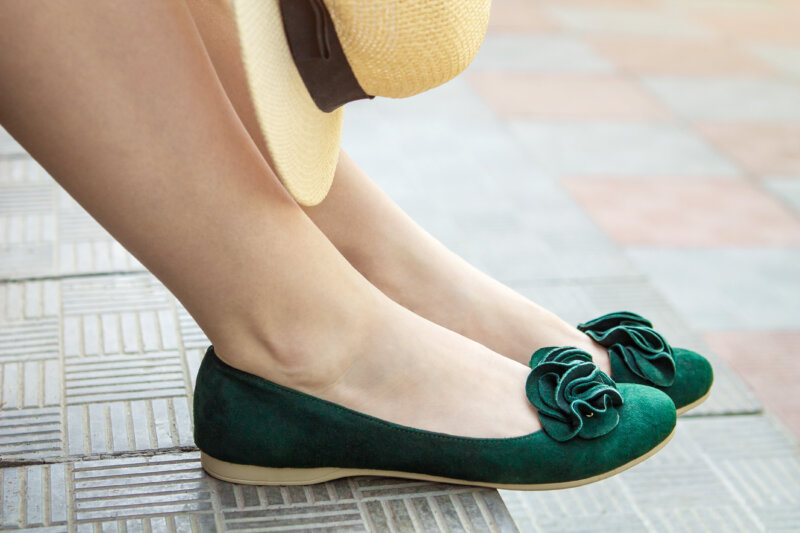 In addition to sneakers, it's a good idea to include a pair of ballet flats or low-heeled sandals for women. These options offer a stylish yet comfortable alternative for daytime strolls and evening outings. Parisians tend to rely on classic styles, so consider packing a timeless black or neutral-colored pair.
Hats and Sunglasses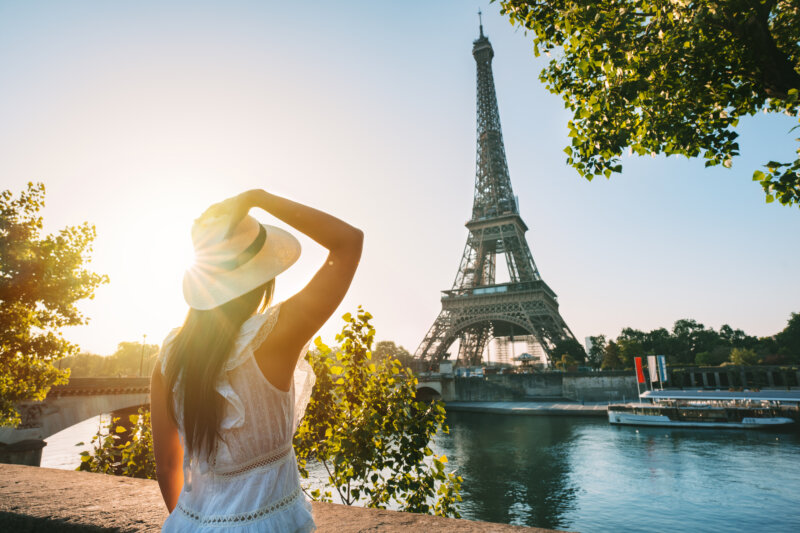 Protection from the sun is important, regardless of the season. Add a hat and a pair of sunglasses to your Paris packing list. Hats not only shield your face from harmful UV rays but also serve as fashionable statement pieces.
Consider a wide-brimmed hat, a fedora, or classic beret for a practical and chic option. Sunglasses, on the other hand, should provide adequate UV protection and complement your style. A pair of versatile, black or tortoiseshell glasses can never go wrong.
When packing for Paris, don't forget to include these essential accessories:
Scarf: A lightweight scarf is a must-have item for all seasons, as it can be used to accessorize an outfit, provide warmth, or protect your neck from the sun.
Headphones: Bring your headphones to enjoy music, podcasts, or audio-guided tours as you explore the city.
Umbrella: A compact umbrella is a necessity for unpredictable Parisian weather, especially during the rainy season.
Use this table to quickly reference some popular shoe and accessory options:
| Item | Suggested Choice |
| --- | --- |
| Sneakers | |
| Ballet Flats | |
| Sandals | |
| Hat | |
| Sunglasses | |
| Scarf | Lightweight, versatile |
| Headphones | Your preferred brand |
| Umbrella | Compact and portable |
Sightseeing Essentials
City Exploration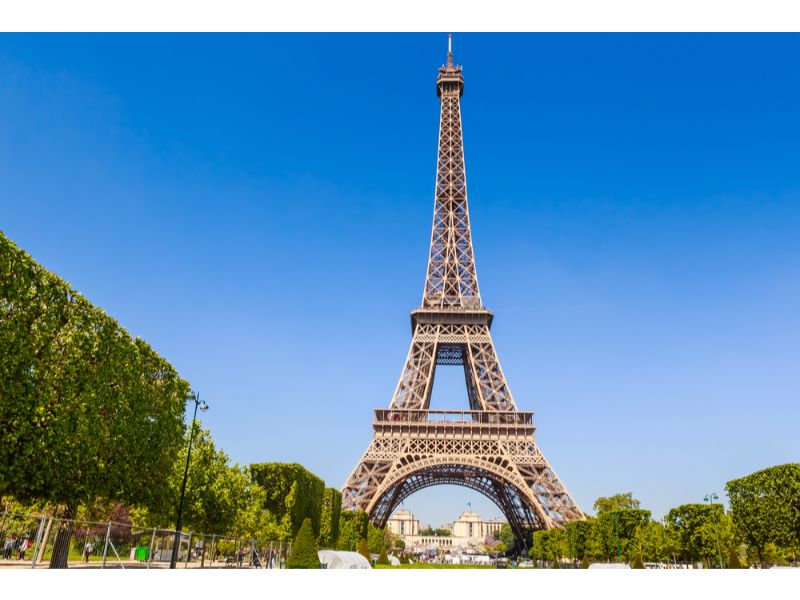 When exploring the beautiful city of Paris, it's important to pack a few essentials that will make your sightseeing experience both enjoyable and comfortable.
Museums and Attractions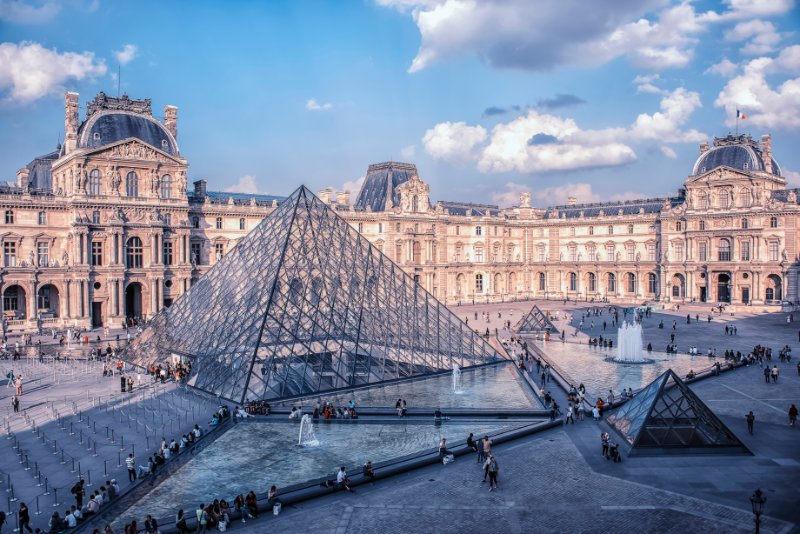 Paris is home to several world-renowned museums and attractions, such as the Louvre and Musée d'Orsay. When visiting these cultural treasures, be sure to include the following items on your packing list:
Museum tickets: Many museums in Paris offer advance ticket purchases, which can save time and help you avoid long queues.
Guidebook or app: A guidebook or app can provide essential information on each museum's exhibits and layout, as well as its history and any special events taking place during your visit.
Comfortable clothing: Opt for comfortable, modest clothing as many museums have dress code requirements.
Water bottle: Museums can be quite large, so stay hydrated during your visit with a refillable water bottle.
Fashion and Trends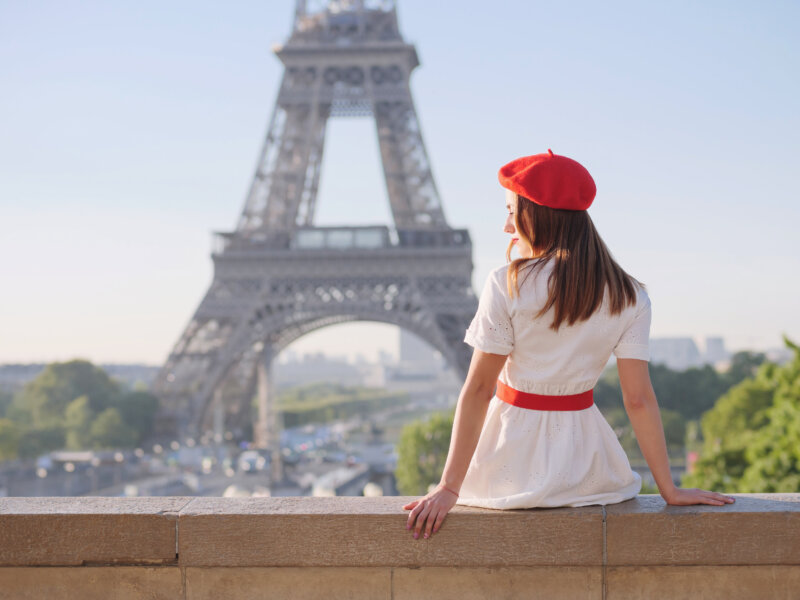 As a global fashion capital, Paris offers a wealth of trend-setting boutiques and shops. While exploring the city's fashion scene, keep these essentials in mind:
Chic yet comfortable attire: Parisians are known for their stylish looks, so pack clothes that allow you to blend in with the locals while still maintaining a sense of fashion and comfort.
Scarves and accessories: A scarf is a versatile accessory that can complete your outfit or double as a light shawl on cool evenings. Additional accessories, such as hats and sunglasses, are also essential for Paris sightseeing.
A reusable shopping bag: Paris has recently implemented regulations against disposable plastic bags, so bring a reusable bag for all your shopping needs.
By packing these essential items for city exploration, museum visits, and fashion browsing, you'll be well-prepared to enjoy the finest experiences Paris has to offer.
See Related: Top Paris Vintage Shops
Toiletries and Personal Items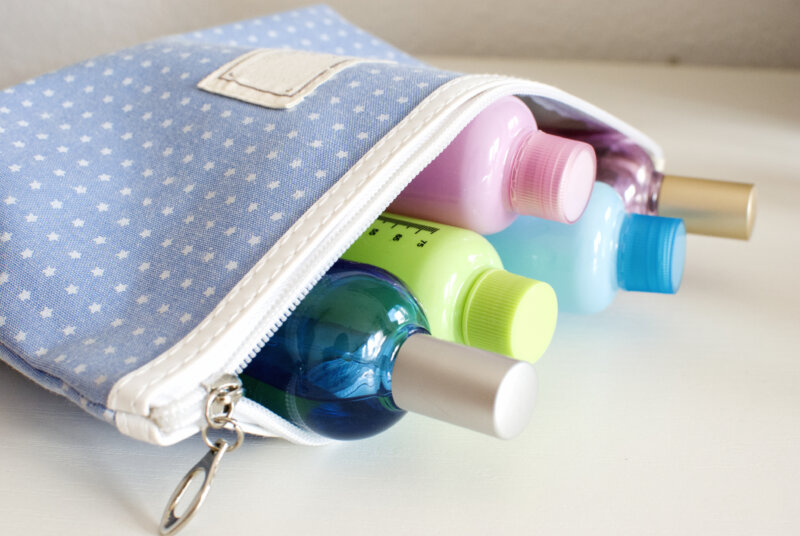 When preparing for a trip to Paris, it's crucial to include toiletries and personal items in your packing list. These essentials will ensure you stay comfortable and prepared for the diverse range of activities that the city has to offer.
Start by considering your basic toiletries, such as a toothbrush, toothpaste, deodorant, and wet wipes. Since Paris is a cosmopolitan city, you'll likely have access to these items for purchase, but it's always more convenient and cost-effective to bring them from home.
Sun protection is essential during your trip, even on cloudier days. Include sunscreen with at least SPF 30, and don't forget a lip balm with sun protection as well. Sunglasses and a hat can also provide essential protection against the sun's harmful rays.
For those who wear makeup, pack your favorite products to maintain your daily routine while on vacation. Be mindful of liquid restrictions if you're flying, and opt for travel-sized containers or solid alternatives when possible.
As an international traveler, it's essential to bring your passport and any necessary identification. To protect your passport from pickpockets, consider using a neck wallet or money belt. You can store other important documents and currency in these discreet storage solutions as well.
A travel adapter is another must-have item in Paris. As France uses a different plug type, bringing a universal travel adapter will ensure you can charge your electronic devices throughout your trip. Most adapters will also account for the voltage differences, but it's best to double-check the compatibility with your electronics.
Additional toiletries and personal items may include:
Glasses or contact lenses and their respective cleaning solutions
A portable charger or power bank for your electronic devices
Headphones for enjoying music, podcasts, or audiobooks during downtime
A mini first aid kit with pain relievers, bandages, and any necessary prescription medication
By carefully packing these essential toiletries and personal items, you'll be prepared and comfortable throughout your Parisian adventure.
Packing Tips and Strategies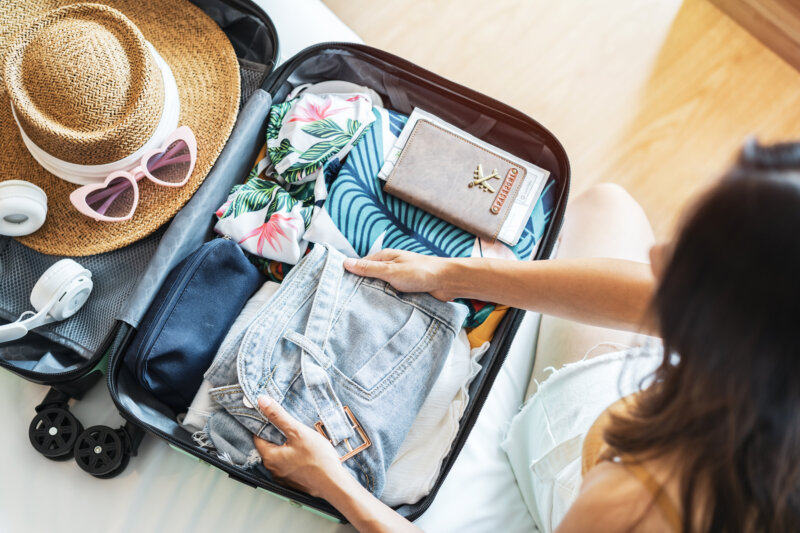 When preparing for a trip to Paris, planning your packing list carefully can make your experience more enjoyable and hassle-free. Here are some tips and strategies to help you pack efficiently for your visit to the City of Light.
First, it is essential to create a packing checklist that covers all required items, from clothing to essential travel documents. Consider the expected weather conditions and activities you plan to engage in while in Paris. A typical packing list for Paris might include:
Clothing: daywear, evening outfits, and sleepwear
Shoes: comfortable walking shoes, dress shoes, and sandals
Accessories: scarves, sunglasses, and jewelry
Toiletries: travel-sized items, medications, and personal care products
Electronics: charger, adapters, camera, and smartphone
Travel documents: passport, visas, travel insurance, and itinerary
Miscellaneous: snacks, reusable water bottle, and small umbrella
One effective packing strategy is to use packing cubes to help organize your luggage. These lightweight, zippered bags help you separate items like clothing, accessories, and toiletries, making it easier to find what you need without rummaging through your suitcase.
Some travelers find it helpful to designate one packing cube for each category of items, while others prefer to arrange items by outfit or activity. Whatever method you choose, packing cubes can save you time and stress when unpacking at your destination.
For a more streamlined packing process, select versatile, neutral-colored clothing items that can be mixed and matched to create different outfits. This allows you to pack fewer pieces while still having a variety of options for your daily attire in Paris.
Also, consider packing items that can serve multiple purposes. Use a lightweight, stylish scarf as both an accessory and a shawl for chilly evening outings. Pick a pair of comfortable shoes that can be worn during daytime sightseeing and dressed up for a dinner at a chic Parisian restaurant.
Lastly, remember to review your packing checklist before closing your luggage to ensure you've included all necessary items. By following these packing tips and strategies, you'll be well-prepared for a memorable trip to Paris.
See Related: Best Books About the Eiffel Tower in Paris
Tech and Gadgets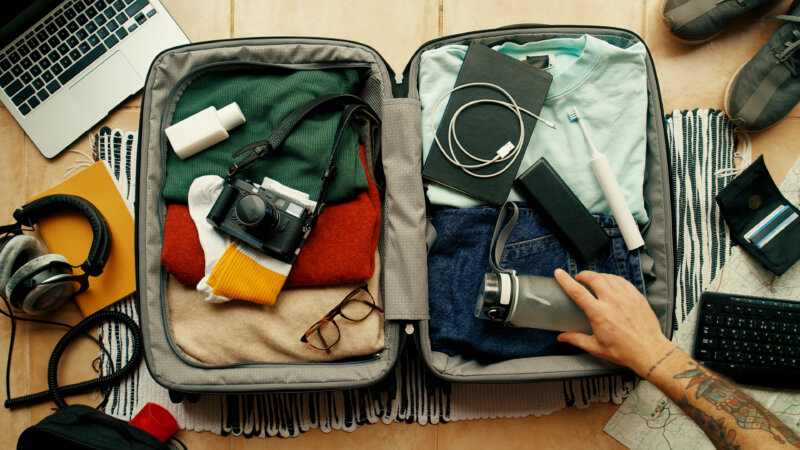 When planning a trip to Paris, incorporating a few essential tech gadgets and accessories in your packing list can enhance your travel experience. Some of these essentials can help you capture memories, stay connected, and maintain the functionality of your devices.
One of the must-have gadgets for any traveler is a compact camera. Choose a camera based on your needs, such as a small point-and-shoot or a mirrorless camera with interchangeable lenses. Remember that a smaller camera is easier to carry, and don't forget to pack the charger and a USB cable to transfer your photos or charge your camera on the go.
Having a portable charger is crucial for any traveler, especially when exploring the beautiful city of Paris for extended periods. With a reliable portable charger, you can ensure that your devices stay charged during long days of sightseeing, snapping photos, and using maps or translation apps. Consider chargers with multiple USB ports to charge more than one device simultaneously.
Power converters are another essential item to include in your Paris packing list. France uses type E sockets with a voltage of 230V and a frequency of 50Hz. Ensure you have the correct converter or adapter to use your electronic devices while traveling.
In addition to these essentials, consider packing the following items to keep your tech gear organized and secured:
By incorporating these tech gadgets and accessories into your packing list for Paris, you can enhance your travel experience and ensure you are well-prepared for any situation.
Travel Gear and Clothing
When packing for a trip to Paris, it's essential to consider both the travel gear and clothing that will help you blend in with the chic Parisian crowd and be comfortable during your visit.
Clothing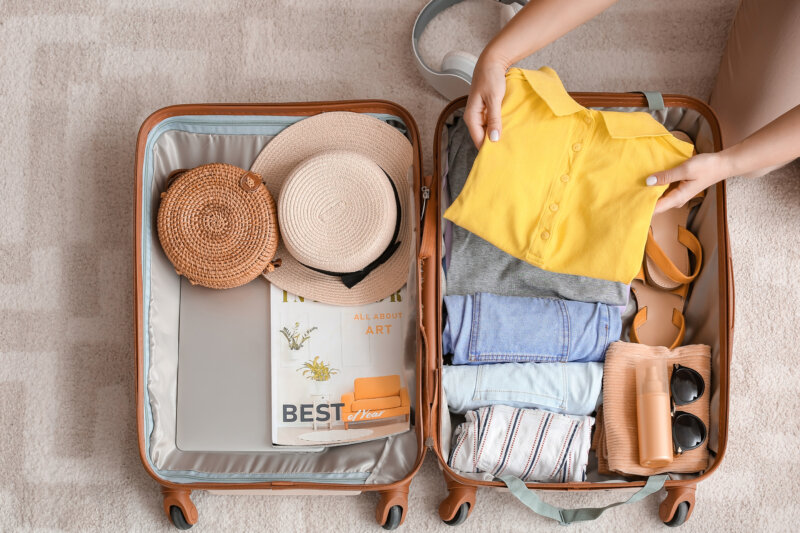 Paris is known for its stylish citizens and elegant fashion. Here's a breakdown of some essential clothes to include in your suitcase:
Tops: Pack two short sleeve tops, two long sleeve tops, and two additional tops in neutral tones.
Bottoms: Include one pair of blue jeans and one pair of black ponte pants, as well as one additional bottom.
Dress: Bring one versatile dress that can be dressed up or down, depending on the occasion.
Jackets: A rain or winter jacket is necessary, and if the weather is very cold, consider packing thermals as well. A warm layer like a cozy sweater is also a good addition.
Shoes: Leather boots are always a good choice for Paris, as they are both stylish and functional. You might also want to pack a pair of comfortable ballet flats or loafers for a more casual, yet polished look.
Travel Gear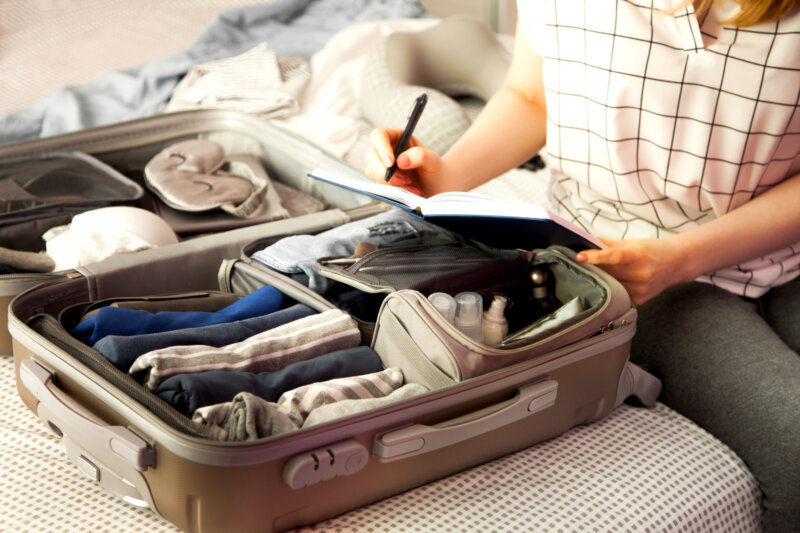 In addition to choosing the right clothes for your Parisian adventure, it's also important to consider some essential travel gear that will make your trip easier and more enjoyable. Some items to include are:
Reusable shopping bag: Having a reusable bag on hand allows you to comfortably and sustainably carry any souvenirs or groceries you purchase.
Umbrella: The weather in Paris can be unpredictable, so a compact umbrella is always a good idea.
Jewelry: Bring a selection of versatile pieces that can be worn with different outfits for a polished look.
Gloves and winter accessories: If you're traveling during the colder months, packing gloves, scarves, and hats will keep you warm and fashionable.
Taking into account these recommendations when packing for Paris will ensure that you feel prepared and stylish, allowing you to focus on experiencing the City of Light.
Miscellaneous
When packing for Paris, it is important to include some miscellaneous items that can come in handy during your trip.
Umbrella: Compact and lightweight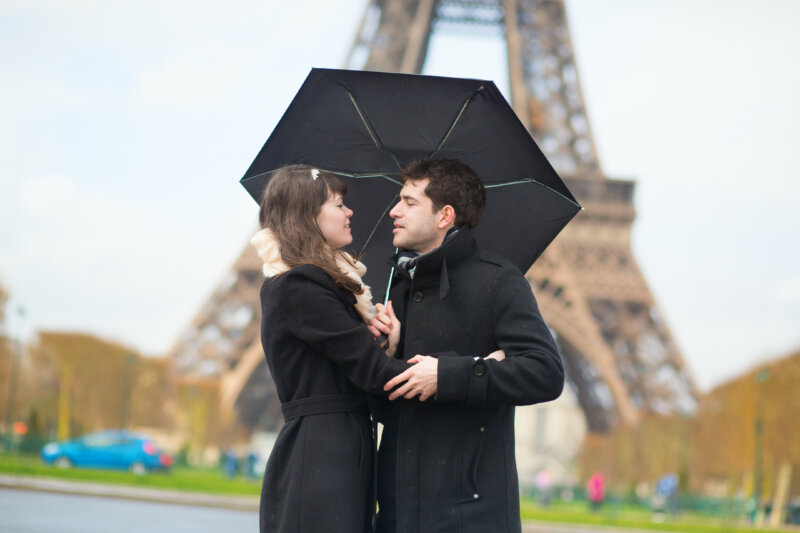 One essential item to carry with you is an umbrella. Paris weather can be unpredictable, so having a compact, lightweight umbrella with you can save you from unexpected rain showers.
Flip-flops or sandals: Comfortable and easy to wear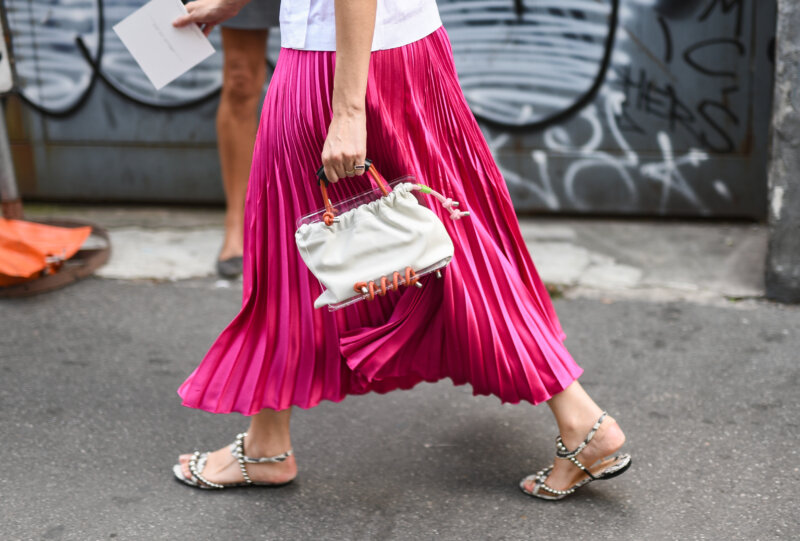 It is also a good idea to pack a comfortable pair of flip-flops or sandals. Although Paris is not known for its beaches, these casual footwear options can be useful when exploring the city or for simply relaxing after a day filled with sightseeing.
Medications: Include prescription and over-the-counter items
Lastly, ensure that you pack any essential medications you may need during your trip. This includes prescription medications, as well as over-the-counter items such as pain relievers, allergy medication, and stomach remedies.
First aid kit: Travel-sized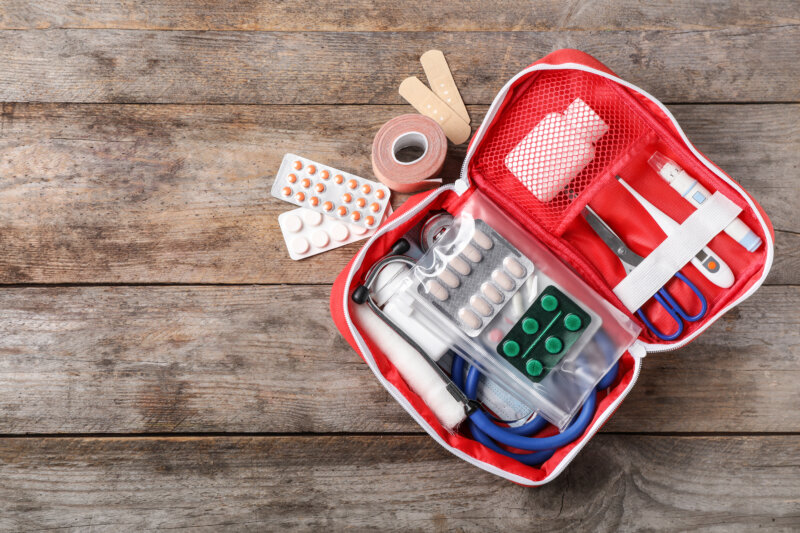 It's recommended to carry a small, travel-sized first aid kit as well.
Including these miscellaneous items in your Paris packing list will ensure that you are well-prepared for various situations during your trip.
Related Resources