People often wonder, "does it snow in Paris, France during the winter months?" and whether or not they should pack their winter clothing when traveling to this city during that time of year.
Whether you're planning a winter in Paris getaway or just curious about what the weather is like during this time of year, this guide will give you all the information you need to know about the winter weather in Paris and when it snows in Paris, France.
🗼 Paris Insider's Top Picks! ✨
Dive into the heart of Paris with our handpicked partners. Trusted by thousands, they ensure you experience the best of Paris.
Average Temperature in Paris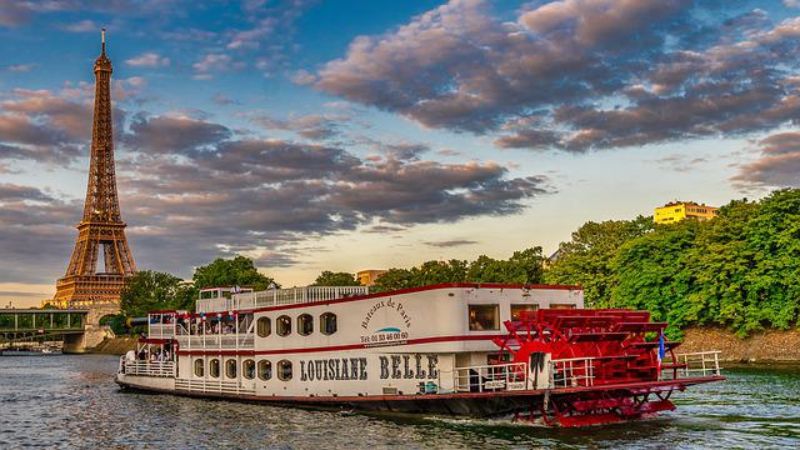 The average temperature in Paris range, in general, between 7.77°C (46°F) from winter to 25°C (77°F) in Summer.
The effects of urbanization lead to significant differences in temperature between the center and outskirts of Paris, which typically records one or two degrees lower at Paris Montsouris 1 or the Tour Saint-Jack than Paris Le Bourget Airport, located 9 km outside Paris. Therefore, when packing for your Paris trip, pack a coat for those chilly days!
Paris's coldest recorded winter occurred between 1953 and 1954 when the average temperature dipped to -15°C (59°F). The Paris region is no stranger to cold winters, but this particular season was exceptionally icy.
The French spring season runs from March to May while summer is from June to August. Autumn is from September to December and the French winter season occurs from January to February.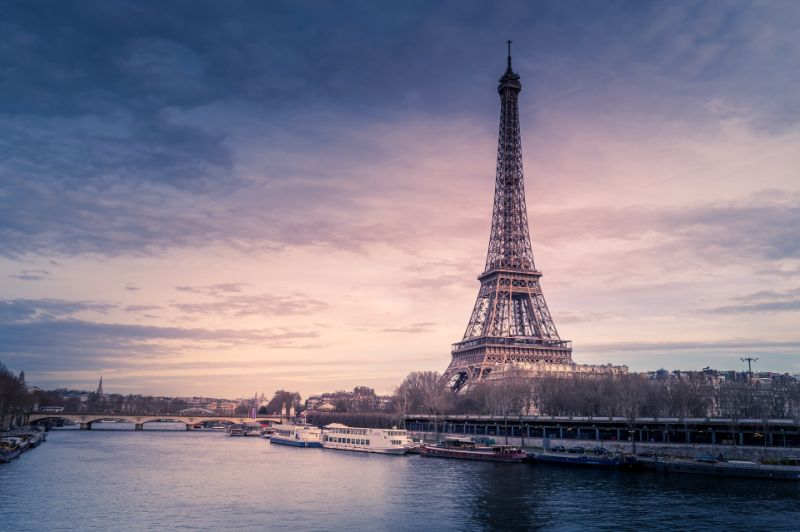 Snow is a characteristic feature of winter in temperate latitudes like France. The variation of temperature in different regions in France affects snow falling rates significantly between regions.
For example, when it snows in Paris, it is often cold enough for snow to fall in the northern and eastern parts of the country, but not in the south. The warm Mediterranean coast air prevents snow from falling in these areas.
What is Paris Like in the Wintertime?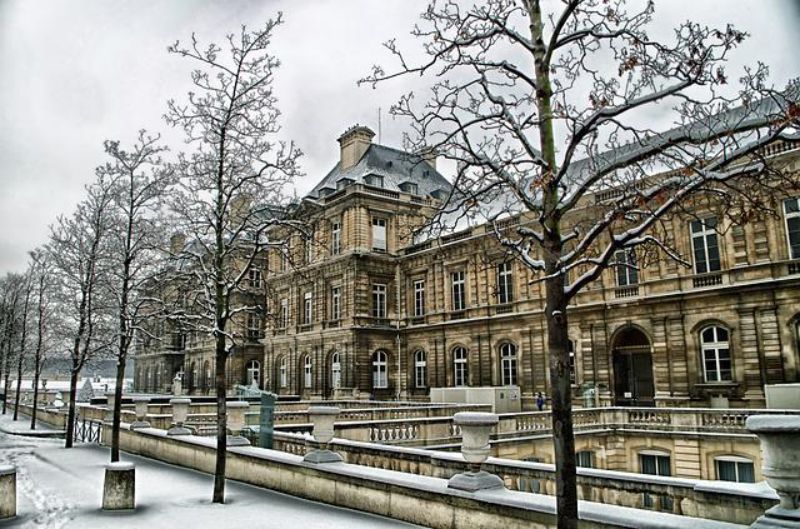 You may be wondering if winter is a good time to visit Paris. The answer is yes! Very! The winter months are a great time to enjoy all the city offers.
The cold weather and occasional snowfall add to the city's charm, and plenty of activities keep you busy during your stay. If you're looking for things to do, you can visit some of the city's famous museums, stroll through one of the many parks, or go shopping at one of the many markets.
And, of course, no visit to Paris would be complete without enjoying a warm cup of coffee or cocoa at a local café. If you're planning a winter trip to Paris and experience Paris snow and cold air, you'll want to pack your sweaters and scarves as opposed to your skis.
See Related: Top 10 Monuments in Paris to Visit
How Paris Winter Weather Compares to Other Cities Around the World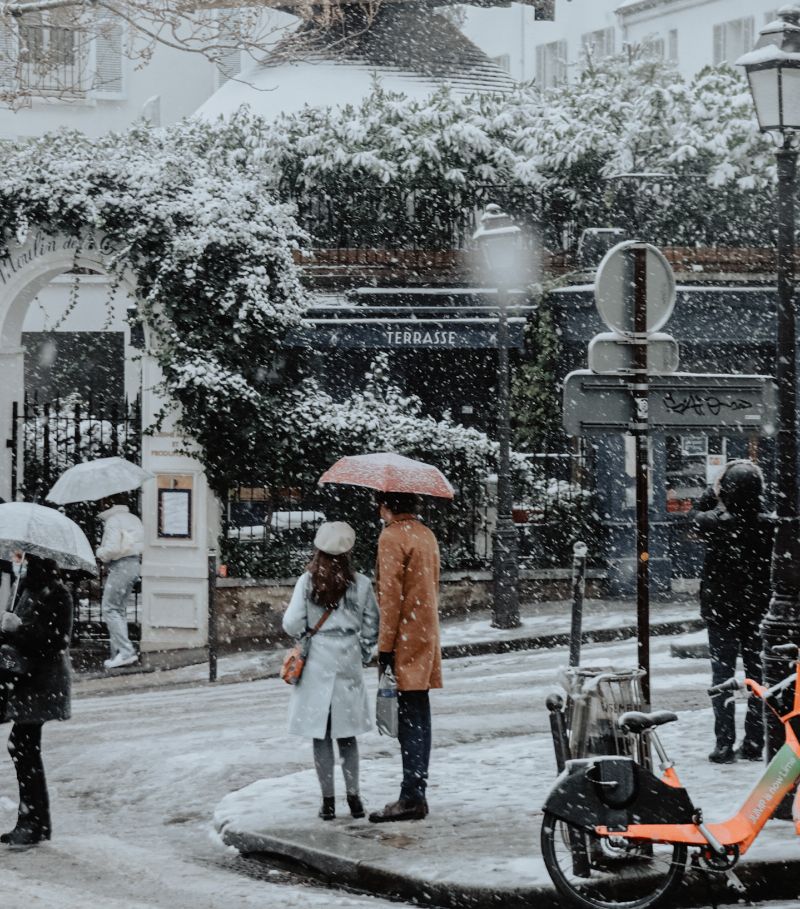 While Paris does have some snowfall during the winter months, it's nothing like what you would see in other parts of Europe (like snowy Erfurt, Germany; Turku, Finland; Riga, Latvia; and Warth-Schröcken, Austria) or North America (in frigid Alaska, New York, Vermont, Massachusetts, and Minnesota).
The western areas of France are influenced by an oceanic climate, which is characterized by a relatively low likelihood of receiving snowfall. From Brittany to the region around Toulouse, the number of snow days that occur a year is less than ten. At the very tip of the Atlantic coast, the average number of days drops to less than five.
See Related: Best Bike Tours in Paris, France
Do people in Paris experience snowfall during the winter months?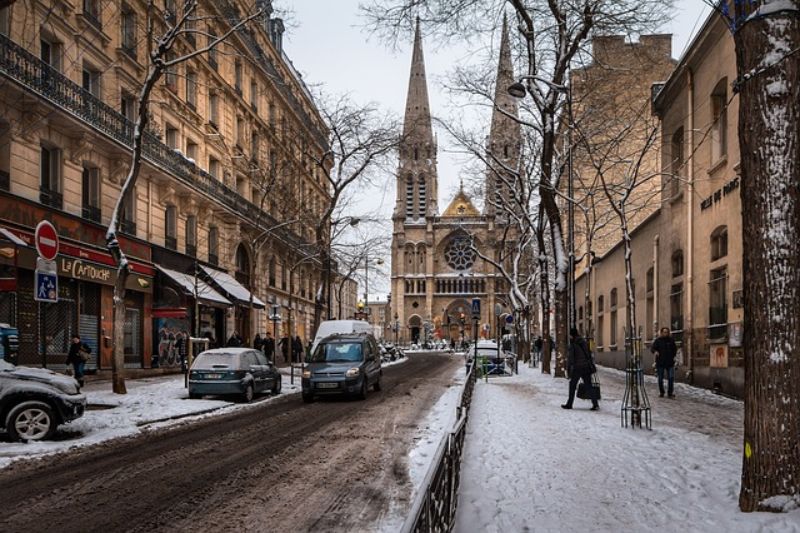 If you're wondering whether snow falls in Paris, the answer is, yes, but not as much as you might think.
However, every few years, Paris sees a significant snowstorm, which can disrupt transportation and other services. If you're planning a trip to Paris, it's worth checking the forecast in advance and packing appropriate clothing. But don't worry – even if it does snow, you'll still be able to enjoy all the city has to offer.
See Related: Top 10 Bridges in Paris to Visit
Highest snowfall in Paris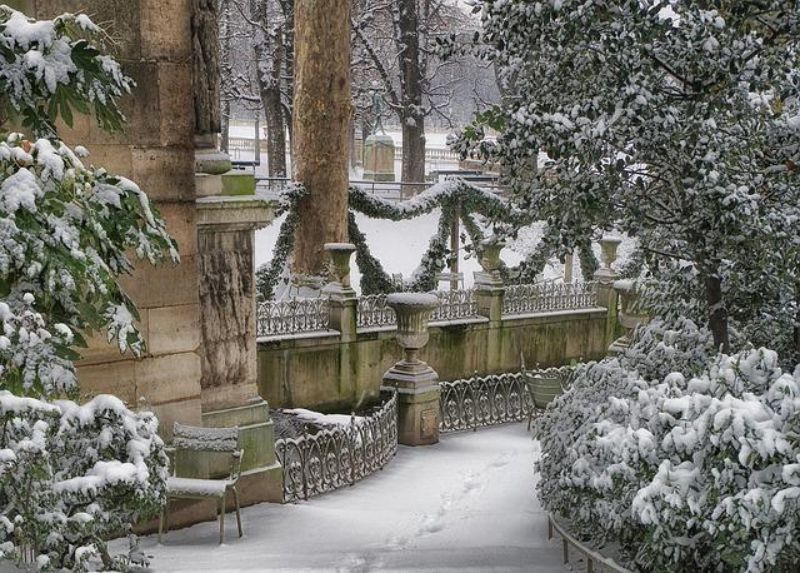 Snowfall is relatively rare, with an average of only 3 to 15 snowy days per year. Snowfall in Paris mostly occurs from mid-January to mid-March. Annual average snowfall is typically 63 mm (2.48 in).
The highest snowfall ever recorded in Paris was March 2, 1946, when nearly 40 cm (15.75 in) of snow fell on the city!
See Related: Things To in Paris on Bastille Day: A Comprehensive Guide
When is it most likely to snow in Paris?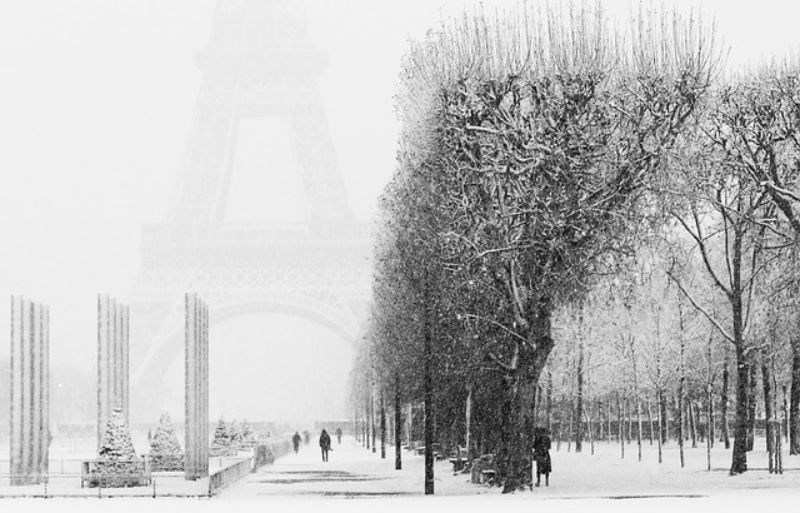 If you're planning a winter trip to Paris, you might be wondering what the snow situation is like. The good news is that snow is relatively rare in the city – on average, Parisians can expect to see snow about five times a year.
However, it can be hard to predict precisely when it will snow, as it depends on the weather conditions in any given year.
Generally speaking, the months of December, January, and February are the most likely times for snowfall. However, this can vary depending on the weather, so it's always best to keep an eye on the forecast before heading out.
Weather in December
December is a chilly day for French people, with average temperatures ranging from 8°C (46.4°F) to 4°C (39.2°F). November's average temperature drops from 11°C (51.8°F) to 6°C (42.8°F).
Weather in January
January is the same as December, with temperatures ranging from minus 8°C (46.4°F) to 3°C (37.4°F) in Paris, France. The average person sees snow in Paris, France, every other year.
Weather in February
The final month of winter in February. Paris is a particularly chilly month, with temperatures ranging from 9° C (48.2) to 3° C (37.4°F). December and January temperatures in Paris are nearly identical.
See Related: Best Bus Tours in Paris, France
How does the weather vary in Paris throughout the different seasons of the year?
When planning a trip to Paris, it's essential to be aware of the city's variable weather patterns. While the winter can be cold and snowy, the Paris summertime can be pretty hot and humid.
Autumn is generally mild, while spring in France can be a bit unpredictable, with some days being warm and sunny while others are cool and rainy. However, no matter the season, there's always something to see and do in Paris.
See Related: Winters in France: A Comprehensive Guide to the Season
Paris' Mild Climate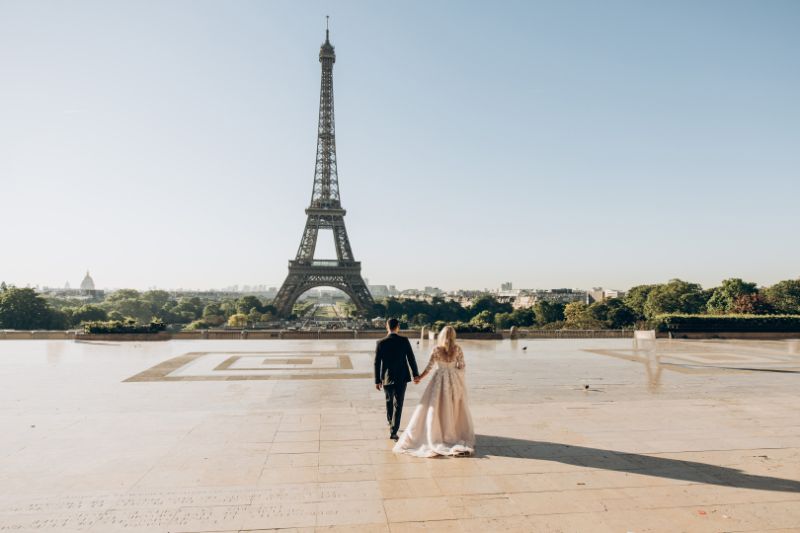 Paris is situated in the north of France, at the west-eastern border. Its latitude (48°52'0″ N) is approximately similar to Vancouver in Canada and Newfoundland Island. Despite its location, Paris enjoys a temperate climate due to its position in the Basin of Paris and halfway between oceanic and semi-continentals.
As a result, Paris experiences mild winters and relatively mild summers. The climate in Paris is perfect for spending time outdoors exploring the city's many parks and gardens. So whether you're looking to escape the cold winter weather or enjoy a summertime getaway, Paris is the perfect destination.
Windiest Month
December is usually the windiest month of the year, with an average wind speed of 22 kilometers per hour. However, the snowfall is generally not heavy and does not last long.
Most Humid Month
The humid months in Paris are from May to October. The highest humidity levels usually occur in August and September, when the temperature is also at its hottest. Although it does rain a bit more during the humid months, most of Paris' rainfall comes from short, intense showers.
Least Humid Month
Paris experiences its least humid month in July. The average humidity during this month is just 63%. It is the perfect time of year to visit Paris if you are looking for pleasant weather. The temperatures are mild, and the humidity is low, making it comfortable to be outside.
Rainy Months
Paris experiences its heaviest rainfall during and after the winter months. March sees the most rainfall, while up to February runs for about ten months. This can result in slippery sidewalks and streets and street flooding in some areas.
See Related: Best Steak Frites in Paris, France
What are some famous tourist attractions in Paris, France, that people like to visit during the wintertime?
When it comes to attractions, there's no shortage of things to do in Paris during the wintertime. Some of the most popular tourist attractions:
Eiffel Tower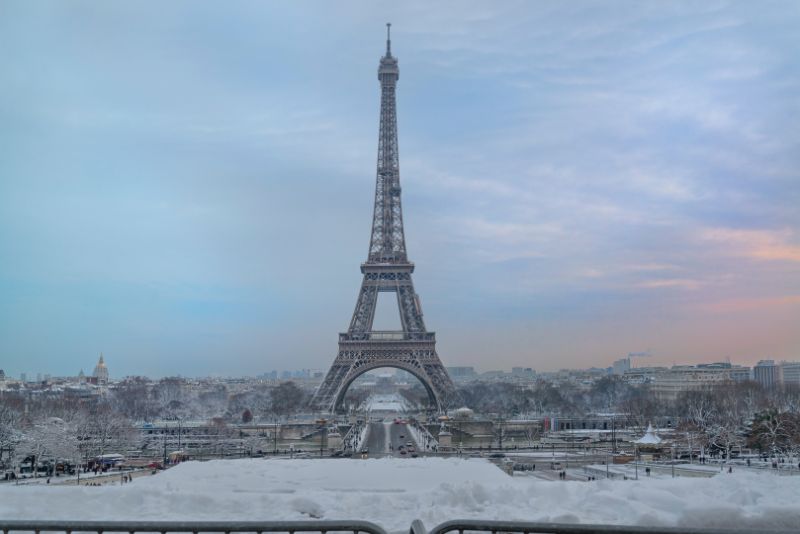 The Eiffel Tower is one of the most instantly recognizable landmarks in the world. Standing over 300 meters tall, it is the tallest structure in Paris and has become an emblem of the city.
The tower was built in 1889 as the entrance arch for the World's Fair and was originally intended to be temporary. Today the Eiffel Tower is one of the most popular tourist attractions in France!
See Related: Best Burgers in Paris, France
Louvre Museum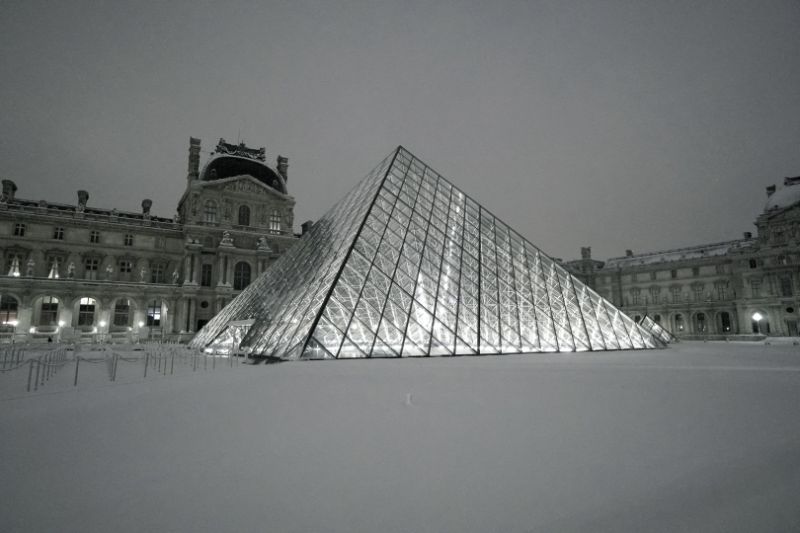 The Louvre Museum is one of the most popular tourist destinations in Paris, France. It is home to some of the world's most famous artworks, including the Mona Lisa painting by Leonardo da Vinci.
The museum is located in the Louvre Palace, built in the 12th Century as a fortress by King Philip II. The palace has been expanded over the centuries and now covers an area of over 60,000 square meters. It is the largest museum in the world.
The Louvre Museum is open all year round but is especially busy during the summer months. If you plan to visit the museum, it is best to avoid the peak tourist season. The winter months can be a good time to visit, as there are fewer crowds and you can enjoy the artworks in peace.
See Related: Is It Illegal to Work on Weekends in Paris, France?
Notre Dame Cathedral
The Notre Dame Cathedral is one of France's most popular tourist attractions. It is well known for its architecture and beautiful stained glass windows. The cathedral is located on the Île de la Cité, a small island in the Seine River. The Notre Dame Cathedral is also a popular place to visit in winter.
It is currently undergoing restoration after a devastating fire on April 15, 2019. The fire caused extensive damage to the roof and spire of the cathedral, as well as the interior of the building.
See Related: Best Places for Hot Chocolate in Paris, France
Arc de Triomphe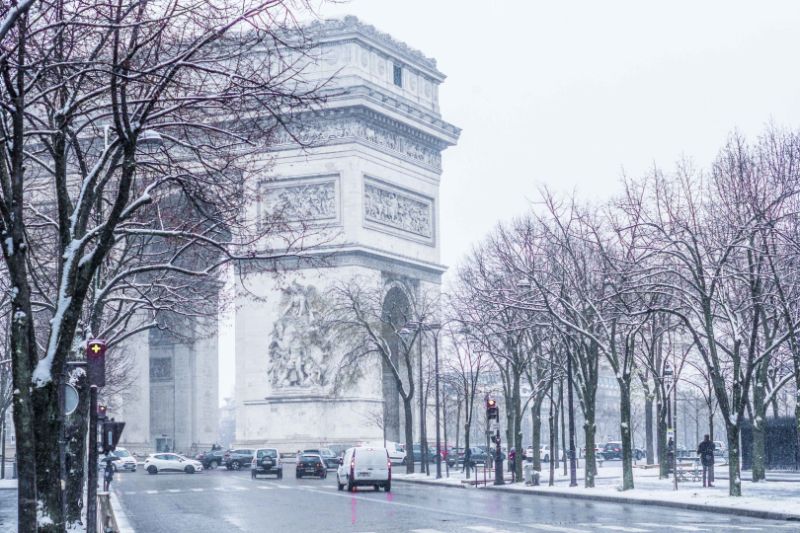 The Arc de Triomphe is a famous monument located in Paris, France. It was once the largest triumphal arch in the world and was built to honor those who fought and died for France during the French Revolution and Napoleonic Wars.
The Arc de Triomphe is a popular tourist attraction, and many people visit it every year to learn about its history and take in the stunning view of the city from its top.
See Related: Best Paris Bastille Hotels
What fashionable winter clothing should people pack when traveling to France, during the winter months?
When traveling to Paris in the winter, it is important to pack clothing that will keep you warm. In addition, it is also important to pack clothing that is stylish and will keep you looking your best.
Here are some items that you may want to consider packing:
Coat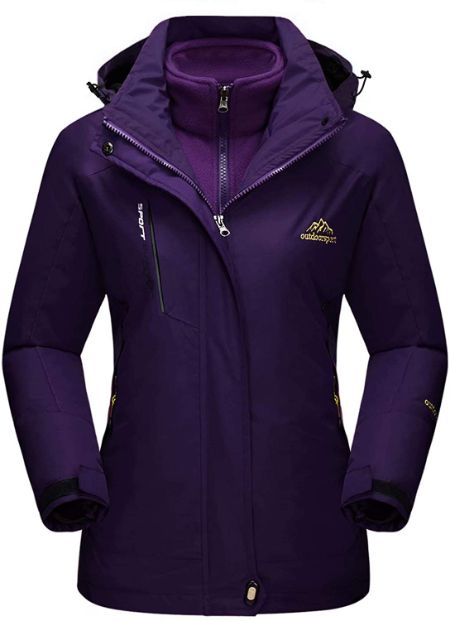 When traveling to Paris in the winter, it is essential to bring a warm coat. Although it does not snow in Paris as much as in other parts of Europe, it does get cold and windy. A heavy waterproof coat with a hood will keep you comfortable during your stay.
Scarf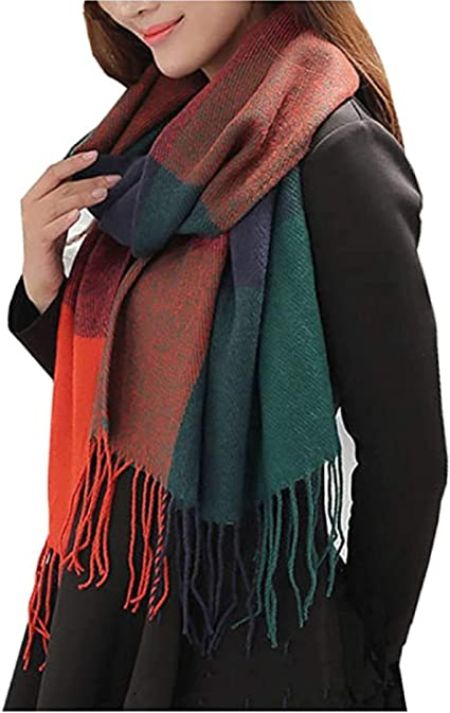 When it comes to winter weather, a scarf is one of the essential items to pack. A scarf can keep your neck warm and protect you from the wind. In Paris, a chill is often in the air during the winter months, so a scarf is a must-have item.
There are many different types of scarves to choose from, so you can find one that suits your style. If you're looking for a traditional scarf, try a wool or cashmere option. For something a little more fashion-forward, try a printed scarf.
No matter what type of scarf you choose, make sure it's big enough to keep you warm and comfortable.
Hat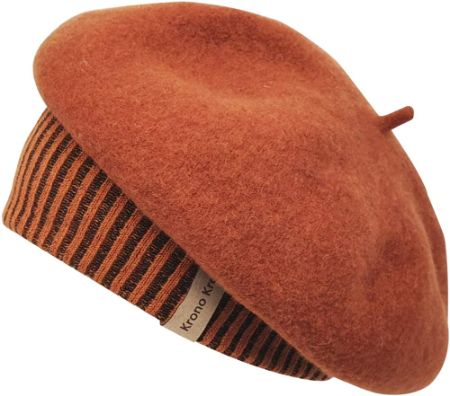 When packing for a winter vacation in Paris, it's important to remember to bring a warm hat. Even though the city is beautiful and enchanting during the winter season, it does get quite cold at night.
A nice hat will keep your head and ears warm while you're out and about exploring all that Paris has to offer. Look the part with this cute French beret-style number.
Gloves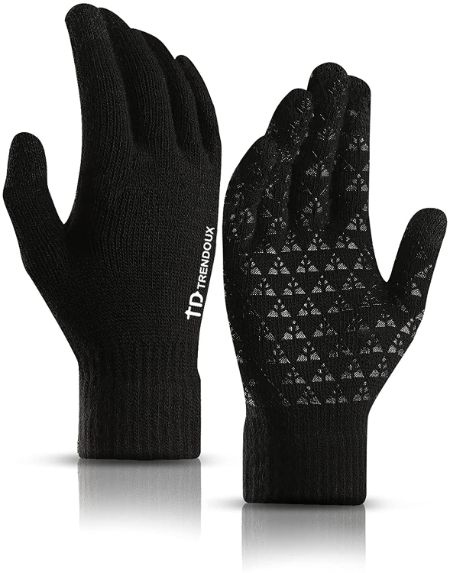 When traveling to Paris during winter, it is essential to pack a good pair of gloves. Even though there is no frequent always snow in Paris during the winter, the temperatures can often be quite cold, so a good pair of gloves is essential.
Boots or Comfortable Shoes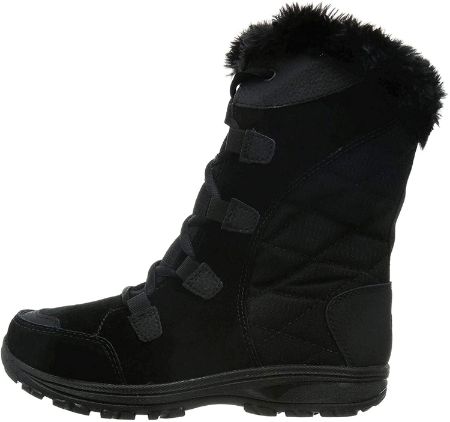 When traveling to Paris during winter, it is important to pack the proper footwear. Although it does snow in Paris during this time of year, the temperatures are not usually cold enough to necessitate wearing boots. Most Parisians go about their day in comfortable shoes or sneakers if it is not too cold.
Turtlenecks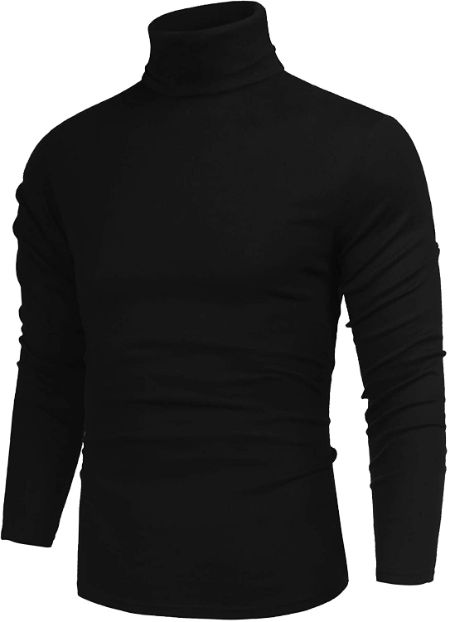 When temperatures drop in Paris, France, many people will bust out their Turtlenecks. This type of clothing is perfect for keeping warm in the winter months. It is a neckless sweater that covers your entire torso and is usually made of a heavy fabric like wool or cashmere.
Wool Ponchos or Cardigans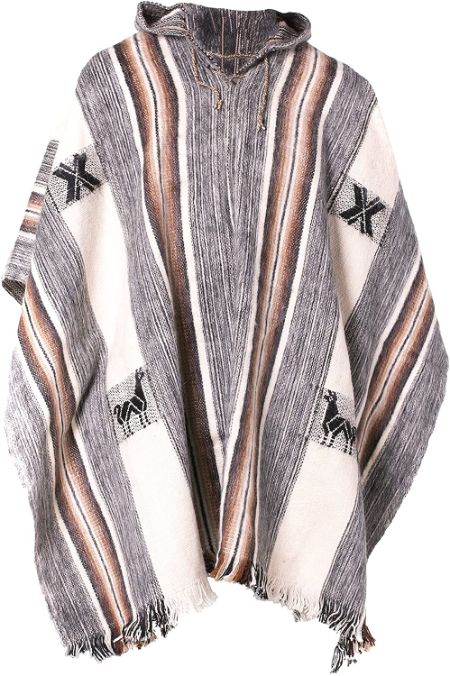 Paris, France, can be a beautiful place to visit during winter. The weather is usually chilly, but it's often sunny and clear. There is usually a light snowfall in Paris during the winter, so it's always a good idea to pack your winter clothing like Wool Ponchos or Cardigans for inner wear when traveling to this city.
Pair of Jeans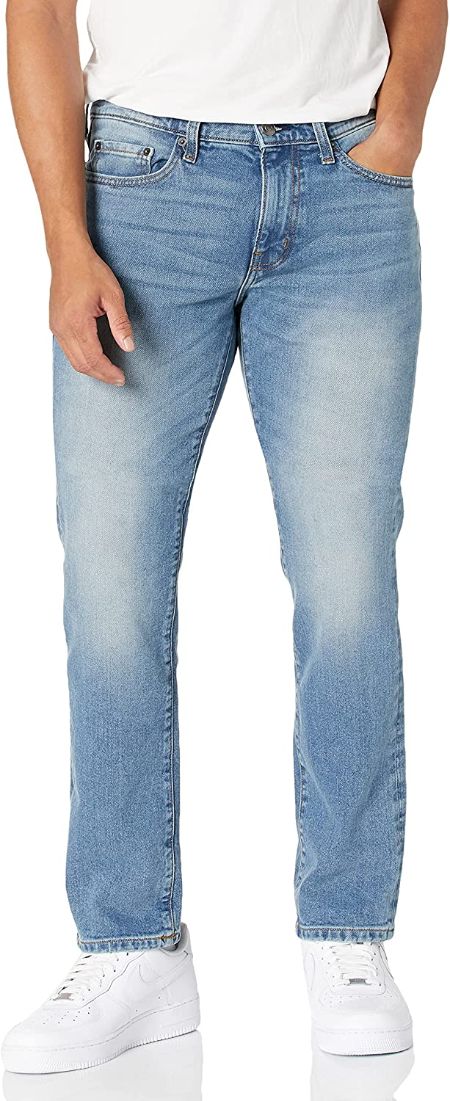 It is no secret that denim is a popular fabric for jeans. Jeans are considered a classic wardrobe staple for both men and women. They can be dressed up or down, making them versatile pieces of clothing.
Earmuffs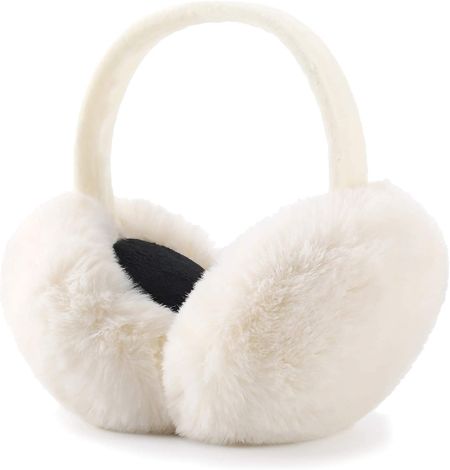 Earmuffs are a type of winter clothing worn to keep a person's ears warm. They are made of cloth or fur and fit over the years, with a strap around the back of the head to keep them in place. Earmuffs can be purchased at most department stores or online shops during winter.
Related Resources