The Eiffel Tower is an iconic symbol of Paris, rich in history and architectural brilliance. Consequently, many books are available to help readers explore this magnificent monument. From its construction and design to its role as icon in French culture and beyond, books about the Eiffel Tower provide a deeper understanding and appreciation of this fantastic structure.
When diving into the world of literature about the Eiffel Tower, it is crucial to consider what interests you. Are you looking for a detailed account of its construction, a closer examination of its intertwining with French history, or perhaps a more personal narration of experiences and emotions surrounding the monument? With many options available, it's crucial to prioritize your interests to select the best book for you.
Alongside content preferences, one should also consider the author's format, writing style, and credibility. A well-researched book with engaging storytelling will leave a lasting impression and improve your understanding of this architectural wonder. Additionally, visuals like photographs, illustrations, or architectural drawings can significantly enhance your reading experience by providing deeper insights and knowledge of the Eiffel Tower.
In this guide, we've researched various books, considering content, writing style, and visuals, to present our recommendations for the best books about the Eiffel Tower. These selections cater to a range of preferences, interests, and reading levels, ensuring it accommodates a range of choices to enhance their knowledge of this iconic landmark.
Best Books about the Eiffel Tower
We have compiled a list of the best books about the Eiffel Tower for your enjoyment and learning experience.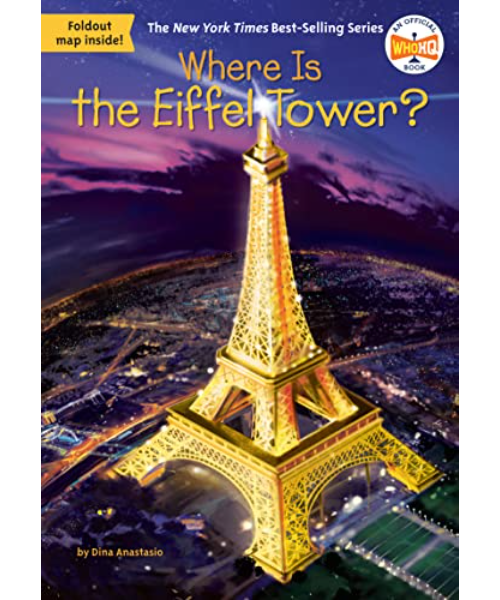 We highly recommend "Where Is the Eiffel Tower?" for young readers interested in learning about this iconic landmark in fun and engaging way.
Pros
Rich in fun facts and history
Part of the famous "Where Is?" series
Perfect for readers aged 8 to 12
Cons
The print length is only 112 pages
Not as in-depth as other resources
Some readers may find the language too simple
Published by Penguin Workshop, "Where Is the Eiffel Tower?" offers young readers an engaging introduction to the famous Parisian landmark. The book is part of the well-known "Where Is?" series, which explores many captivating global locations.
The book is written in a language that is simple and accessible for readers aged 8 to 12, and it comes with a Lexile measure of 830L. Dealing with a limited length of 112 pages, the information provided may not be as comprehensive as in other resources. But, the content is still rich and full of exciting facts about the Eiffel Tower and its history, starting from the extraordinary World's Fair.
Users have found this book to keep their children entertained and well-informed. Many appreciate the learning experience it offers, especially those passionate about anything related to Paris. The illustrations and fold-out map are beautiful additions that help visualize this iconic structure.
See Related: Arc de Triomphe: Exploring the Iconic Paris Arch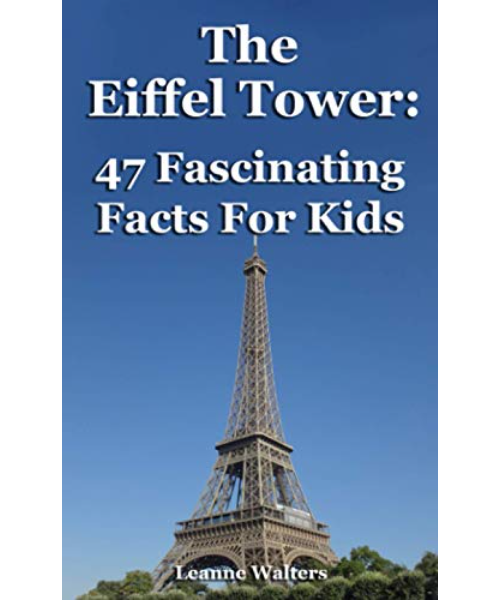 Our readers should consider purchasing this book for an engaging and informative approach to learning about the Eiffel Tower.
Pros
Concise and interesting format
Educational content for kids
Highly rated by customers
Cons
Short publication length
Limited to 47 facts
No in-depth historical analysis
Independently published on June 6, 2020, "The Eiffel Tower: 47 Fascinating Facts For Kids" is a valuable resource for young readers curious about one of the world's most iconic landmarks. It is one of the best books to explore the captivating history, such as the story of Gustave Eiffel and the World's Fair, as well as other fascinating aspects of the Eiffel Tower, without overwhelming young minds.
With its digestible format, this paperback sparks an interest in history and encourages kids to learn more about the Eiffel Tower through 47 interesting facts. Since the content is tailored specifically for children, it ensures that the information is kid-friendly and attractive, increasing its chances of being enjoyed and understood by the intended audience.
While the book scores an impressive 4.4 stars based on 12 ratings, it's worth noting that it may not be suitable for those seeking a more comprehensive historical analysis of the Eiffel Tower. The publication's length of 33 pages makes it a brief, informative read that may leave knowledgeable readers yearning for more in-depth information.
See Related: Is Paris in France or Italy?
This book is an excellent choice for those who want to inspire curiosity about the Eiffel Tower and its history in young readers.
Pros
Engaging and accessible language for young readers
Colorful and captivating illustrations
Focused on the fascinating story behind the Eiffel Tower
Cons
Limited to elementary school-age audience
Not a comprehensive source of information
It may not be suitable for older readers
With a 4.7-star rating on Amazon, Gustave Eiffel's Spectacular Idea: The Eiffel Tower is a book that delights children and adults alike. Its target audience is children aged 7 to 10, providing an age-appropriate and engaging introduction to the fascinating story behind the Eiffel Tower.
The distinctive feature of this picture book is its focus on the man who had the visionary idea – Gustave Eiffel. Exploring his inspiration, engineering challenges, and the construction process of the iconic monument, he creates a captivating narrative for young readers to explore.
Through beautiful illustrations and simple yet informative text, the book educates children about the Eiffel Tower and sparks their curiosity about landmarks and history. Remember that this book is primarily designed for elementary-age children, so older readers with more advanced knowledge might not find it as informative as they would like. But it remains a delightful and colorful read for the entire family.
See Related: Best Things to Do in Paris With Kids in 2023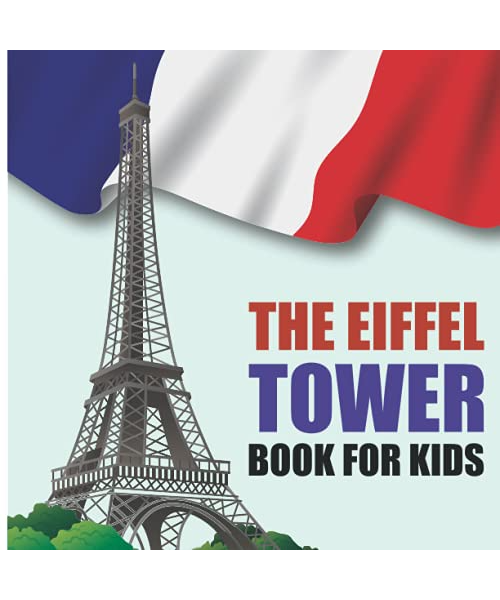 For those eager to introduce youngsters to the wonders of the Eiffel Tower, this book is a fantastic choice that offers both education and entertainment.
Pros
Engaging for kids
Historical insights
Colorful illustrations
Cons
Limited to 31 pages
Only one review
No hardcover option
Our first impression of this book is that it efficiently captures the essence of the Eiffel Tower while also being designed for kids. With colorful illustrations and an engaging writing style, this book delivers valuable information about one of the world's most iconic landmarks in a fun and approachable manner.
One of the notable advantages of this book is the way it delves into the history of the Eiffel Tower. Young readers can understand and appreciate this iconic structure more deeply by providing informative details about the tower's origin, purpose, and contemporary significance.
But, it's crucial to note that the book's content is limited to only 31 pages, which might be insufficient for those looking for a more comprehensive guide. Additionally, it isn't easy to gauge broader audience opinions with just one review so far. Lastly, as the book is only available in paperback, potential buyers should consider this.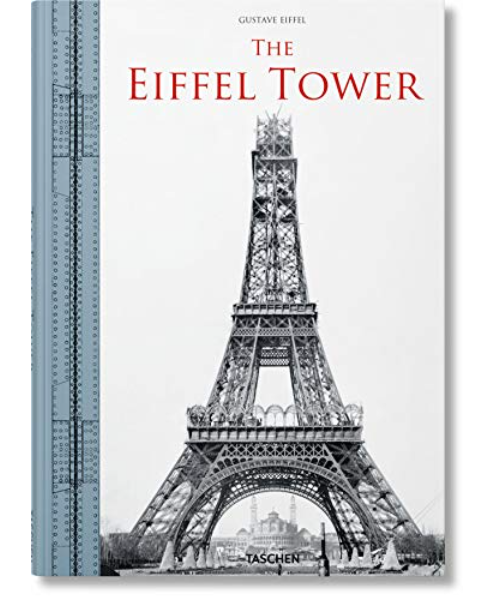 We recommend this book for architecture lovers and those interested in the history of the Eiffel Tower.
Pros
Rich in construction details and blueprints
Includes multilingual editions (English, French, Italian, German)
Published by renowned publisher TASCHEN
Cons
Not a travel or sightseeing guide
Predominantly written in French
Heavy and oversized (4.36 pounds, 11.65 x 0.94 x 16.77 inches)
The Eiffel Tower Book dives deep into the history and architectural significance of one of the world's most iconic structures. The book is packed with eye-catching photographs, blueprints, and details about the construction process that will captivate architecture enthusiasts and Eiffel Tower aficionados alike.
One notable feature of this book is the inclusion of its multilingual editions, showing that the publisher, TASCHEN, aims to cater to a varied audience. Readers proficient in multiple languages, such as English, French, Italian, and German, will appreciate this aspect. But, be aware that the book is mainly written in French, which might be a drawback for those who don't understand the language.
While The Eiffel Tower Book has many positives, it is crucial to highlight that it serves as a historical and architectural reference rather than a travel or sightseeing guide. Additionally, its large size and weight may not be an ideal choice for those seeking a portable book or a thing to carry during their travels.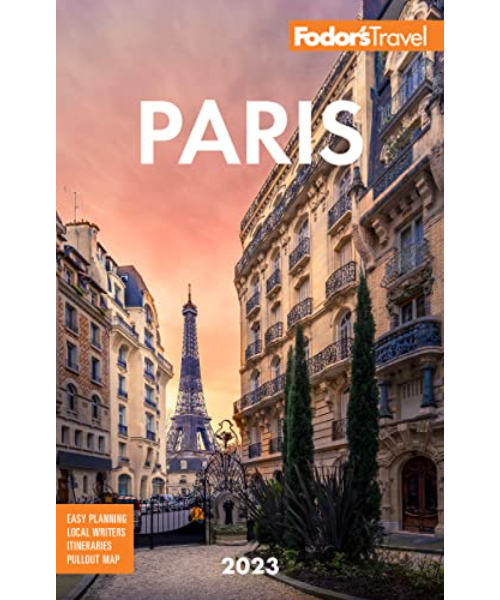 If you're planning a trip to Paris, this book offers a comprehensive guide with insightful recommendations.
Pros
Recent publications with up-to-date information
In-depth coverage of major Parisian sights
Includes a helpful map for navigation
Cons
Some readers found details lacking in certain sections
Hours of operation not readily provided
Heavier compared to alternative guides
Fodor's Paris 2023 is a full-color travel guide offering a wealth of information for anyone exploring the City of Lights. With its detailed descriptions and expert recommendations, you'll discover hidden gems and crucial experience locations during your stay.
Along with information on notable sights and attractions, the guide features a handy map to help you navigate the city. But, it is crucial to remember that while many readers have praised the book's organization and depth, some have noted that specific details and opening hours might be missing in certain sections. It is always a good idea to double-check information before planning your itinerary.
While Fodor's Paris 2023 is packed with valuable content, it might be heavier than other travel guides. If you carry the book throughout your journey, consider its weight in your packing decisions. Overall, this guide can be an excellent resource for experiencing Paris fully.
See Related: The Ultimate Travel Guide to the Eiffel Tower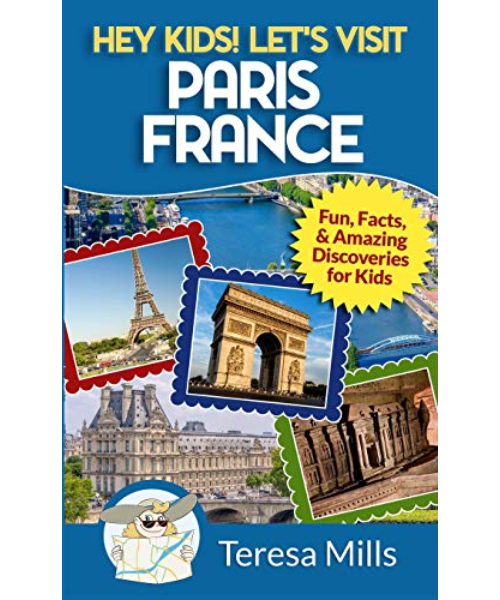 A fun and informative adventure awaits young readers with this engaging Paris guidebook that offers both fascinating facts and exciting discoveries.
Pros
Informative and engaging content
The appropriate reading level for 8-12 year-olds
Part of a more extensive educational series
Cons
Limited illustrations and visuals
Some readers might find it more comprehensive than expected
A few reviewers mentioned the need for more word definitions
Hey Kids! Let's Visit Paris, France, offers an accessible and enjoyable approach to learning about one of Europe's most iconic cities. Presented conversationally, this guidebook provides kids with plenty of interesting facts about the sites, architecture, and culture they'll encounter while visiting Paris.
While some readers have found the book slightly more comprehensive in its style than expected, others appreciate the book's informational content over the inclusion of numerous pictures and illustrations. Additionally, a few reviewers have mentioned the need for more word definitions to assist younger readers, particularly when addressing complex topics like Gothic architecture.
Overall, we believe, Hey Kids! Let's Visit Paris, France, is a valuable resource for any young traveler or curious mind looking to uncover the captivating chronicles and culture of the city. The book's informative content, suitable reading level, and wider educational series make it an attractive choice for our reader's next literary adventure.
See Related: When Does the Eiffel Tower Sparkle? A Guide to its Stunning Light Display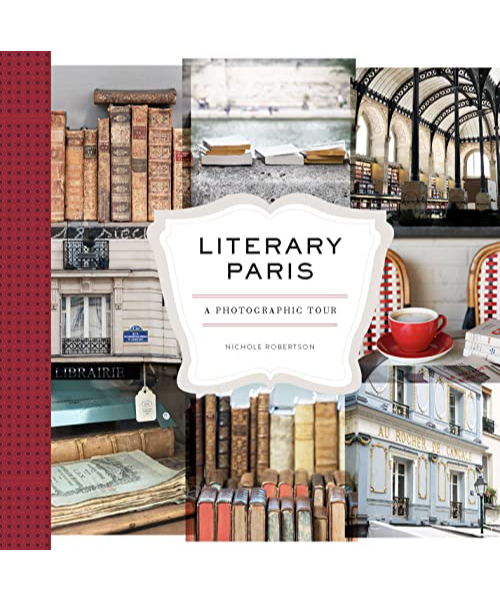 If you're searching for a fascinating, visual journey through Paris' literary scene today, this book provides a unique perspective despite shortcomings.
Pros
Beautiful visuals of Parisian bookshops and literary spots
Accessible format with enabled features for e-readers
Appealing to those who dream of visiting Paris
Cons
Small photograph size might disappoint some readers
Lack of context for photographs
Short quotes that don't always relate to the images
"Literary Paris: A Photographic Tour" offers visitors an intimate glimpse into the city's streets and its relationship with literature. Featuring photographs of iconic bookshops and well-known literary spots, this book allows readers to embark on an imaginative journey through the heart of Paris.
The book particularly appeals to artists and those longing to explore the city but unable to do so now. While the visuals and quotes may evoke nostalgic feelings, it's crucial to note that their connection might not be immediately apparent—consequently, this book best suits readers who appreciate beautiful images without extensive historical or contextual information.
Overall, "Literary Paris: A Photographic Tour" is a fascinating visual tour, but it may fall short in context and photograph size for some readers. If you desire a pleasant escape through picturesque corners of Paris with a literary flair, this book might be a delightful addition to your collection.
This comprehensive guide to Paris by Rick Steves is a crucial companion for anyone planning a trip to the City of Lights.
Pros
Up-to-date and relevant information
Detailed walking tours
Inclusive promotion codes and discounts
Cons
Heavier weight for a travel book
Overall price
Maps could be improved
The 2023 edition of Rick Steves Paris offers the most current and well-researched information on the city, ensuring you are well-prepared for your trip. As with all of his travel guides, Steves manages to simplify complex information, making it accessible and engaging for readers.
One of the highlights of this edition includes detailed walking tours, which allow travelers to immerse themselves in the local culture and discover hidden gems across the city. Besides, the book includes a few promotional codes and discounts, helping you save money on various public attractions and services during your stay in Paris.
While the information provided is outstanding, the guide's weight of 14.1 ounces may not be ideal for excursionists who prefer a lighter book to carry around. Additionally, the price may be considered slightly high for some. Lastly, the maps within the book could be improved, as they lack the detailed quality that other aspects of the guide possess. Rick Steves Paris (2023 Travel Guide) remains an excellent resource for excursionists seeking an accessible and informative guide to the iconic city.
See Related: Top Things to Do in Paris in April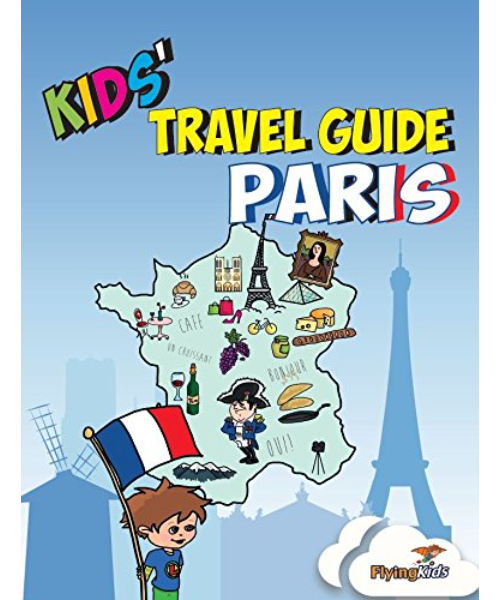 If you're seeking an entertaining and educational activity book for your children while you discover Paris, this Kids' Travel Guide is a fun choice.
Pros
Engaging activities and facts for kids aged 6 to 12
Interactive elements to spark curiosity about Paris
Part of a popular travel guide series for children
Cons
It only covers ten specific locations in Paris
Some reviewers found the content too brief
A4 size may be too large for easy carrying during travel
The "Kids' Travel Guide – Paris" is an excellent resource to keep children engaged and excited about their trip to the City of Lights. With its fun activities, puzzles, quizzes, and facts, your little ones will quickly learn about the history and culture of the city.
Published on May 24, 2017, this premium edition book is part of the Kids' Travel Guide series, designed for children from 6-12 years old. It offers an approach to learning about famous sites in Paris in an amusing and age-appropriate way.
While this guide may not cover every location in Paris or go into great depth or detail in its content, it's an interactive tool that can enhance your child's experience during your travels. Take note of the pros and cons when considering this book as an addition to your family's travel library.
Buying Guide
When it comes to choosing the best books about the Eiffel Tower, we should consider a few factors to make an informed decision. As we delve into this buying guide, we will highlight some crucial features to look for in these books, along with tips on finding the perfect book for your needs.
Content
The content is, of course, the most crucial aspect of a book. Evaluate the type of information you're interested in learning about the Eiffel Tower. Some readers may focus on the history and construction of the marvel, while others might discuss its cultural significance or the events that have taken place there. Consider your interests and choose a book that covers the topics you are most curious about.
Author
Considering the author's background and expertise in the subject matter is crucial. Look for books written by historians, architects, or other professionals who have dedicated their careers to studying the Eiffel Tower. This way, you can be assured that the information is accurate and reliable.
Writing Style
Not all books are written in the same style. Some authors present information academically and densely, while others opt for a more conversational and accessible tone. Choose a book that aligns with your preferences in writing style, as this will help ensure that you remain engaged and easily absorb the information.
Format
Consider the format of the book before making a purchase. If you're a visual learner, choose a book with detailed illustrations, photographs, and diagrams. These visual aids can enhance your understanding of the subject matter and make learning more enjoyable. Alternatively, if you prefer to read and absorb information through text, ensure that the book provides well-organized and easy-to-follow content.
Reviews
Finally, take some time to read reviews from other readers who have purchased books on the Eiffel Tower. This will help you gain insight into the pros and cons of each option and guide you toward making the best choice for your needs.
Related Resources: