Ah, Paris – the City of Lights, love, and endless enchantment. As one of the most visited cities in Europe, it's no wonder tourists are constantly seeking ways to make the most of their time in the French capital. With its world-famous landmarks, rich history, and vibrant culture, there's so much to see and do that it can be overwhelming for first-time visitors. This literary expedition offers practical Paris tips to help you navigate the city, avoid common mistakes, and uncover some of the city's hidden gems.
This written journey addresses essential travel advice, from navigating the efficient public transportation system to scoring skip-the-line tickets for popular attractions like the Eiffel Tower and Louvre. We'll also dive into local customs and etiquette, ensuring you blend in seamlessly and avoid cultural faux pas. With these helpful pointers, you'll be well-equipped to fully experience the wonder of Paris while saving both time and money in the process.
Lastly, we'll explore Paris beyond the well-trodden tourist path, highlighting lesser-known sights and experiences that offer a taste of genuine Parisian life. Following these insider tips will give you a deeper appreciation for the city's unique charm and make unforgettable memories. Now, let's embark on a journey to unlock the secrets of Paris and create the trip of a lifetime.
TL;DR
Tip

Description

Suggested Location

Learn Basic French Phrases

While many people in Paris speak English, they appreciate it when visitors try to speak French.

All around Paris

Use Public Transportation

Paris has an excellent public transportation system, including the Metro, buses, and trams. It's often faster and cheaper than taxis or rideshares.

All around Paris

Visit Museums

Paris is home to many world-class museums. Some, like

the Louvre

, are very famous. Others, like the

Musée d'Orsay

, are less crowded but equally impressive.

Louvre, Musée d'Orsay

Enjoy Local Cuisine

Try local specialties like

croissants

, escargot, and crème brûlée. Many cafés offer a plat du jour, or dish of the day, which can be a great way to try something new.

Local Cafés, Restaurants

Explore Neighborhoods

Beyond the touristy areas, Paris comprises many distinct neighborhoods or "arrondissements" with their character and charm.

Le Marais, Montmartre, Latin Quarter

Respect Local Customs

French customs may be different from what you're used to. For example, it's customary to greet shopkeepers when entering and leaving stores.

All around Paris

Take a River Cruise

A cruise on the River Seine offers a unique perspective on the city's architecture and major landmarks.

River Seine

Visit Markets

Paris has many markets where you can buy everything from fresh produce to antiques.

Rue Mouffetard Market, Le Marché des Enfants Rouges

Plan for Siesta

Many businesses close for a few hours in the afternoon, so plan your day accordingly.

All around Paris

Buy a Paris Pass

If you plan on visiting many attractions, a Paris Pass can save you money on entrance fees and allow you to skip some lines.

Various Attractions
Practical Tips for Visiting Paris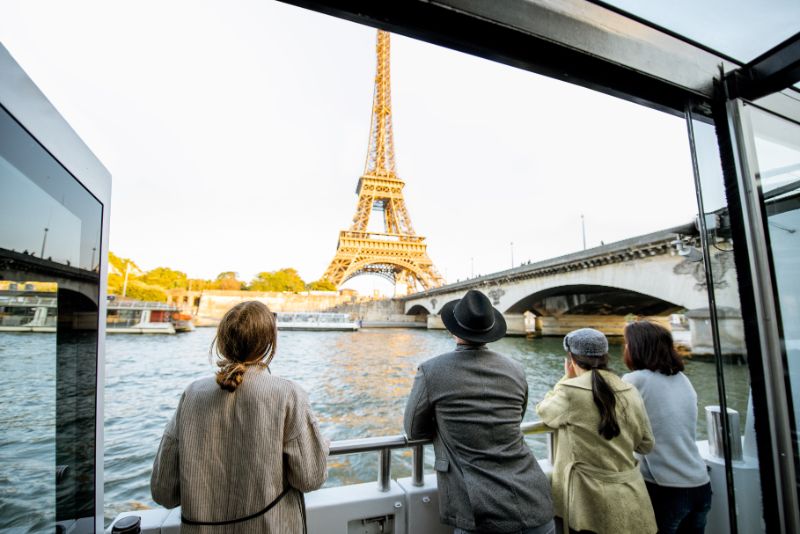 Paris has an extensive public transportation system, including the Metro, RER, Tram, Bus, and Night Bus. To save money and make your visit more convenient, consider purchasing a Paris Visite Pass or a Navigo card to access the entire network. Here are some practical tips for transportation in Paris:
Familiarize yourself with the Metro and RER maps
Avoid rush hours as the trains can get very crowded
Use apps like RATP or Google Maps for directions
Etiquette and Safety
Although Paris is generally safe, it's important to be aware of your surroundings and follow some key etiquette and safety tips:
Keep an eye on your personal belongings, especially in crowded tourist areas
Dress modestly, and respect local traditions and customs
Be cautious when walking alone at night in certain parts of the city
Research scammers and pickpocket threats before visiting popular tourist spots
Language and Communication
While many Parisians speak English, learning a few basic French phrases is essential before your visit. Doing so will not only make communication easier but will also earn you the respect of the locals. Here are some basic French phrases to get you started:
Merci (Thank you)
Excusez-moi (Excuse me)
Où est…? (Where is…?)
In addition, using translation apps or carrying a pocket-sized French-English dictionary can be helpful.
See Related: Best Boat Tours in Paris, France
Iconic Parisian Attractions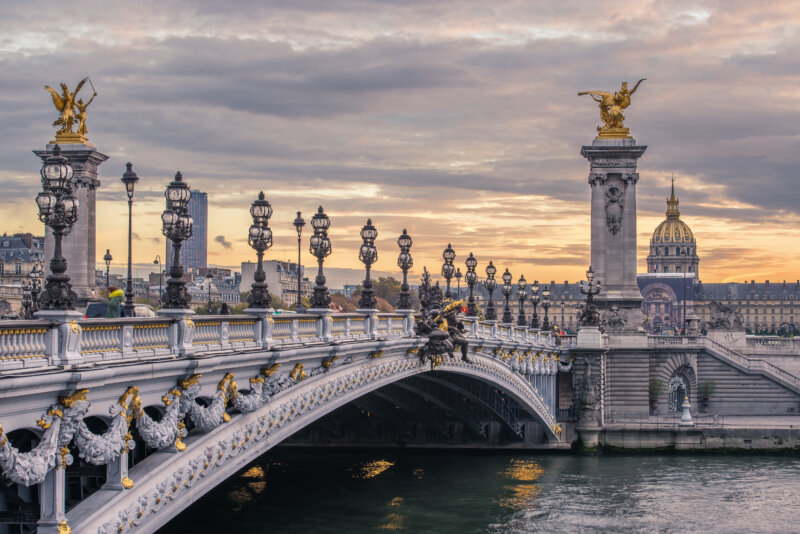 Eiffel Tower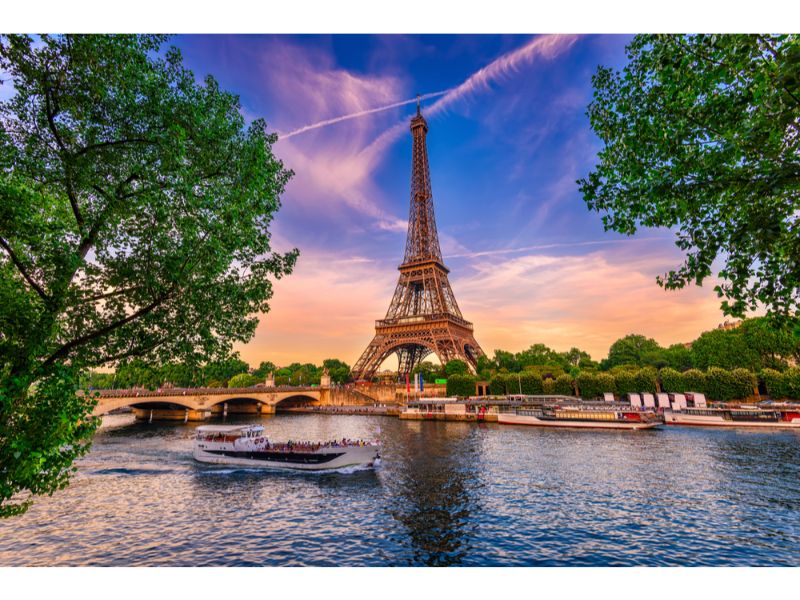 The Eiffel Tower, designed by Gustave Eiffel, is an iconic landmark and a must-visit attraction in Paris. Standing at a height of 324 meters, this iron lattice structure offers breathtaking views of the city. To make the most of your visit:
Go just before dark to witness stunning lighting
Book tickets online to skip queues
Mind your belongings as pickpockets are common
Explore nearby landmarks such as the Seine River and Trocadéro Gardens
See Related: Best Desserts in Paris to Try
Louvre Museum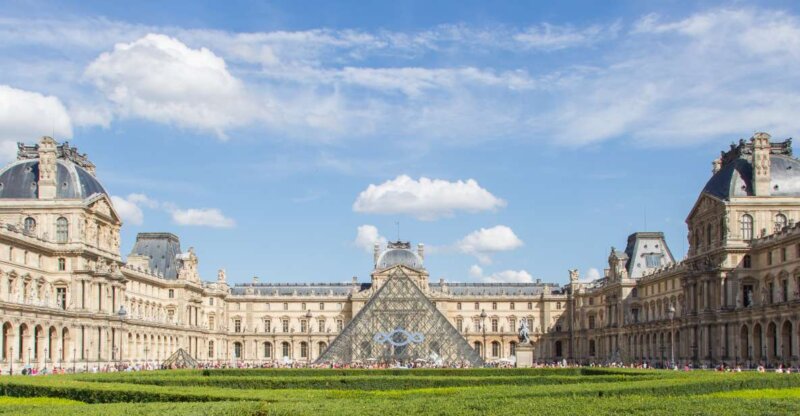 The Louvre Museum is home to over a million art pieces, including the famous Mona Lisa and Venus de Milo. Housed in a former royal palace, the museum is also an architectural marvel known for its glass pyramid entrance. Here are some Louvre tips:
Visit during off-peak hours to avoid crowds
Plan your visit using the museum's website
Take a guided tour for a more in-depth experience
Don't forget to explore the exterior and surrounding Tuileries Garden
See Related: How to Eat a Croissant in Paris
Notre Dame Cathedral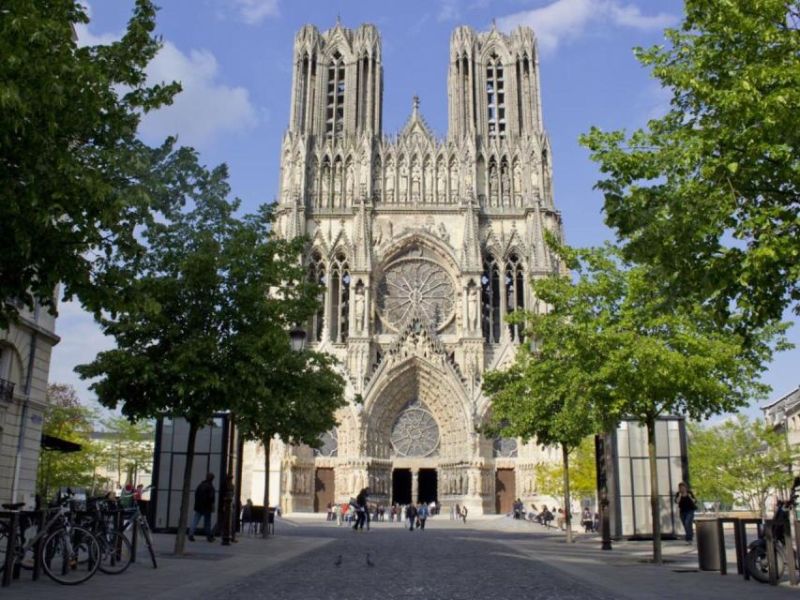 Notre Dame Cathedral, located on Île de la Cité, is a masterpiece of Gothic architecture. Damaged by a fire in 2019, the cathedral is undergoing restoration and is set to reopen in 2024. Keep in mind:
The cathedral is currently closed to visitors
Once reopened, plan to spend 1-2 hours exploring
Combine your visit with nearby attractions, like Sainte-Chapelle and the Conciergerie
See Related: Paris in September: Top Events and Travel Tips
Arc de Triomphe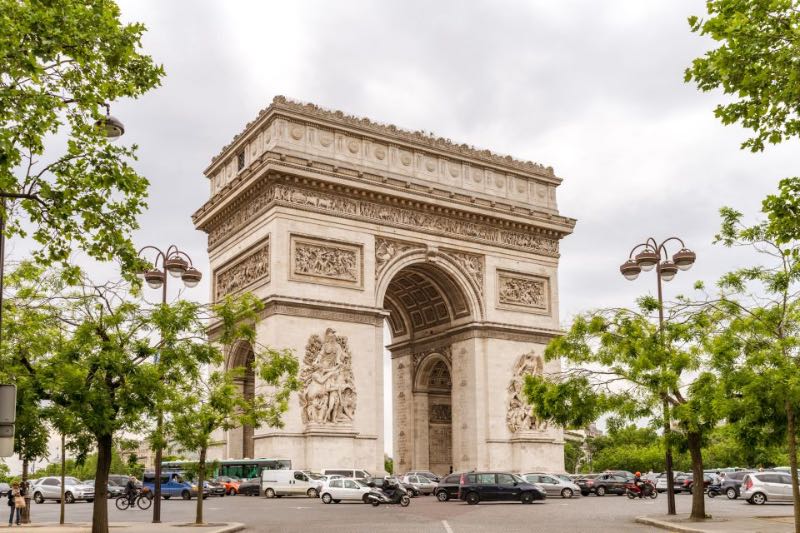 The Arc de Triomphe, commissioned by Napoleon in 1806, is an iconic symbol of French history. Standing tall at the west end of the Champs-Élysées, the monument offers panoramic views of Paris. To enjoy your visit:
Access the observation deck via the underground passage
Arrive early or late to avoid crowds
Witness the daily flame ceremony at the Tomb of the Unknown Soldier
See Related: Paris Packing List: What to Bring for a Perfect Trip
Where to Stay in Paris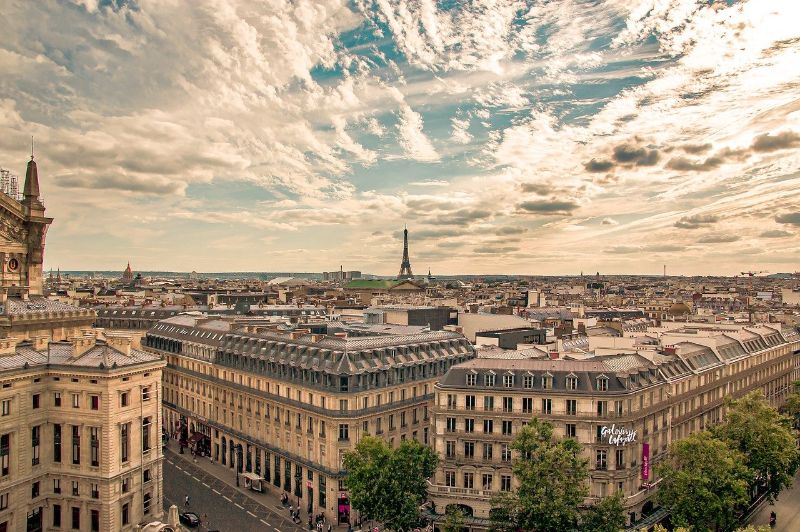 Paris, the City of Lights, offers a variety of accommodations to cater to different preferences and budgets. This section will explore some options for luxury hotels, mid-range hotels, and budget accommodations in various neighborhoods.
Luxury Hotels
For those seeking a luxurious stay in Paris, the 7th Arrondissement near the Eiffel Tower offers high-end options like Hôtel Duquesne Eiffel with rooms providing stunning views of the iconic landmark. Other upscale neighborhoods with luxury hotels include:
The Marais (3rd & 4th Arrondissements)
Île Saint Louis (4th Arrondissement)
Montmartre (18th Arrondissement)
Some noteworthy luxury hotels in these areas are:
| Hotel Name | Neighborhood |
| --- | --- |
| | 7th Arrondissement |
| | The Marais |
| | Île Saint Louis |
| | Montmartre |
Mid-Range Hotels
For a more affordable yet comfortable stay, consider mid-range hotels in neighborhoods like the Latin Quarter (5th Arrondissement) and Le Marais (4th Arrondissement). These areas offer a balance of convenience, culture, and cost. Popular mid-range hotels include:
Le Relais du Marais (Le Marais)
Budget Accommodations
Paris offers numerous hostels and budget hotels for travelers on a tighter budget. Montmartre (18th Arrondissement) is an excellent choice for wallet-friendly lodgings, while Oberkampf (11th Arrondissement) suits those looking for lively nightlife on a budget. Some budget accommodations in Paris:
Paris has accommodations for all travelers, from luxurious hotels with breathtaking views to affordable hostels close to popular attractions. Choose the neighborhood and lodging that best suits your preferences to maximize your stay in the City of Lights.
Day Trips from Paris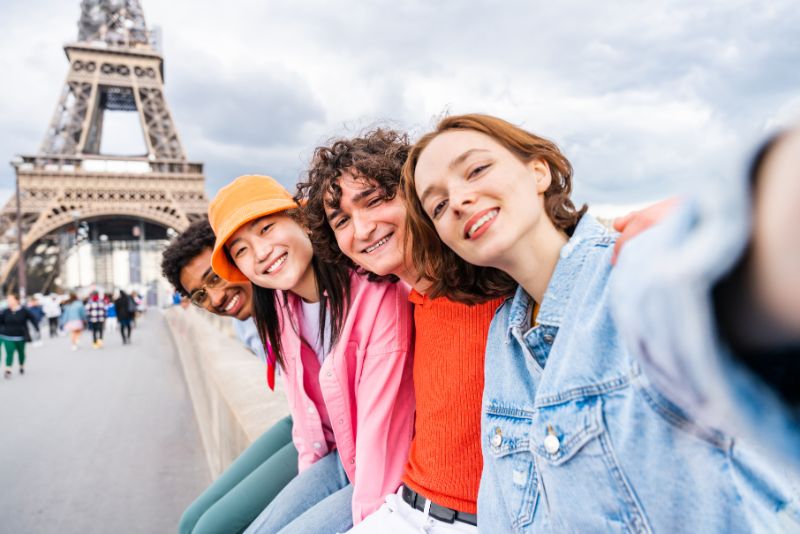 Paris, the City of Lights, is an ideal starting point for exploring France's rich history, culture, and beauty. Here are three popular day trip destinations from Paris: Giverny, Versailles, and the Champagne Region.
Giverny
Giverny is a charming village just 45 miles (74 km) northwest of Paris. It's most famous for being the home of the French impressionist painter Claude Monet. Here, visitors can explore the tranquil grounds of his home and gardens, where Monet created some of his most renowned paintings.
Travel time: Approximately 45 minutes by train from Paris Saint-Lazare station to Vernon, followed by a short bus or taxi ride to Giverny
Highlights include:

Monet's House and Gardens
Musée des Impressionnismes Giverny
Church of Sainte-Radegonde and Monet's grave
Versailles
Versailles is located approximately 12.43 miles (20 km) southwest of Paris and is renowned for its opulent history. The main attraction is the iconic Palace of Versailles, the former residence of King Louis XIV and the center of political power in France.
Travel time: Around 40 minutes by RER C train from Gare d'Austerlitz to Gare de Versailles Chantiers
Highlights include:

Palace and Gardens of Versailles
Hall of Mirrors
Grand Trianon and Petit Trianon
Marie Antoinette's Estate
Champagne Region
The world-famous Champagne Region is home to rolling vineyards and historic cellars where France's finest sparkling wine is produced. Located about 100 miles (160 km) east of Paris, this area is perfect for wine enthusiasts and those seeking a picturesque getaway.
Travel time: Approximately 1 hour and 30 minutes by train from Paris Gare de l'Est to Reims or Epernay
Highlights include:

Guided tours of champagne houses
Wine tastings at local vineyards
Reims Cathedral
Château de Châlons-en-Champagne
A day trip from Paris allows travelers to experience the diverse attractions nestled within the French countryside while enjoying the convenience of staying in the bustling capital. Happy exploring!
See Related: One-Day in Paris Itinerary: How to Spend a Day
Indulging in French Cuisine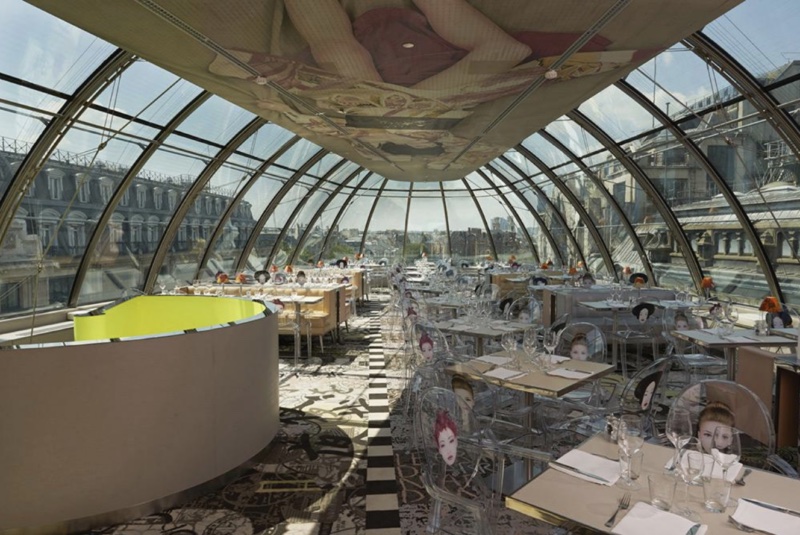 Famous Parisian Dishes
Paris is known for its delicious and diverse range of traditional French dishes. To truly experience Parisian cuisine, make sure to try the following:
Croissants: No visit to Paris is complete without indulging in this buttery and flaky pastry, a quintessential French breakfast staple.
Freshly baked bread: Bread forms the basis of many French meals and can be found in boulangeries (bakeries) throughout the city.
Merveilleux: A delicate pastry made from meringue and cream, it can be found at Aux Merveilleux de Fred.
Best Restaurants and Cafes
Paris is home to many top-notch restaurants and cafes offering a variety of French delicacies. Here are a few recommendations to help you in your culinary journey:
La Grande Epicerie de Paris (7th arrondissement): This gourmet food store offers a wide range of French delicacies and is a must-visit for food enthusiasts.
Fauchon Boutique de Thé et Infusion: Head here for an exclusive selection of tea blends and sweets.
Aux Merveilleux de Fred: Known for its merveilleux and fresh brioche, this bakery is worth a visit to indulge in classic French pastries.
Food Markets
To fully immerse yourself in the Parisian experience, don't miss out on the city's excellent food markets. Here, you'll find fresh local produce, seasonal ingredients, and a chance to interact with locals.
La Grande Epicerie de Paris: This market, located within Au Bon Marché, offers a variety of food items, from fresh produce to gourmet products.
Parisian parks and gardens: Arrange a picnic with local fares like baguettes, cheese, and macarons in any of the city's beautiful parks and gardens, such as the Tullierries or Jardin Luxembourg. Enjoy the picturesque surroundings while savoring authentic French tastes.
Related Resources: