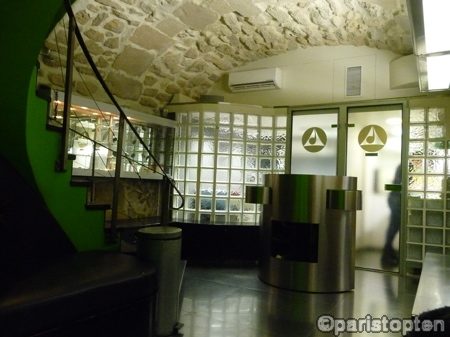 This shop has been there since 1998. They opened another one Rue Saint Honoré a few years later.
The entrance is like a jewellery. They have a very large choice of piercing jewells and can also order almost everything and anything. You can find decorating objects like a 5000 euros skull!
The work is done in a spotless room downstairs. They also offer piercing services in a specific room. The hygiene is at the top here considering they were working with a parisian hospital to write the official protocole to follow, for tattooing as well as for piercing.
A large team of 5 to 7 tattooers, plus guests. Faithfull customers. English spoken.
Opened from 11.00 a.m. t 9.00 p.m.