Art Corpus Tattoo & Piercing, located in the heart of Paris, France, has provided exceptional tattoo and piercing services since 2004. As a renowned establishment in the industry, they pride themselves on offering high-quality, creative, and personalized work for their diverse clientele. With an experienced team of talented tattoo artists and piercers, Art Corpus has solidified its reputation as a leading choice for individuals seeking to commemorate a special moment or express their unique identity through body art.
Nestled in the vibrant city of Paris, Art Corpus Tattoo & Piercing is not just a tattoo parlor but a hub for artistic expression and innovation. Their skilled artists understand the importance of connecting with clients, ensuring a comfortable environment, and delivering exceptional, tailor-made designs. With a focus on both traditional and modern tattoo styles, as well as various piercing techniques, there is truly something for everyone at this premier establishment.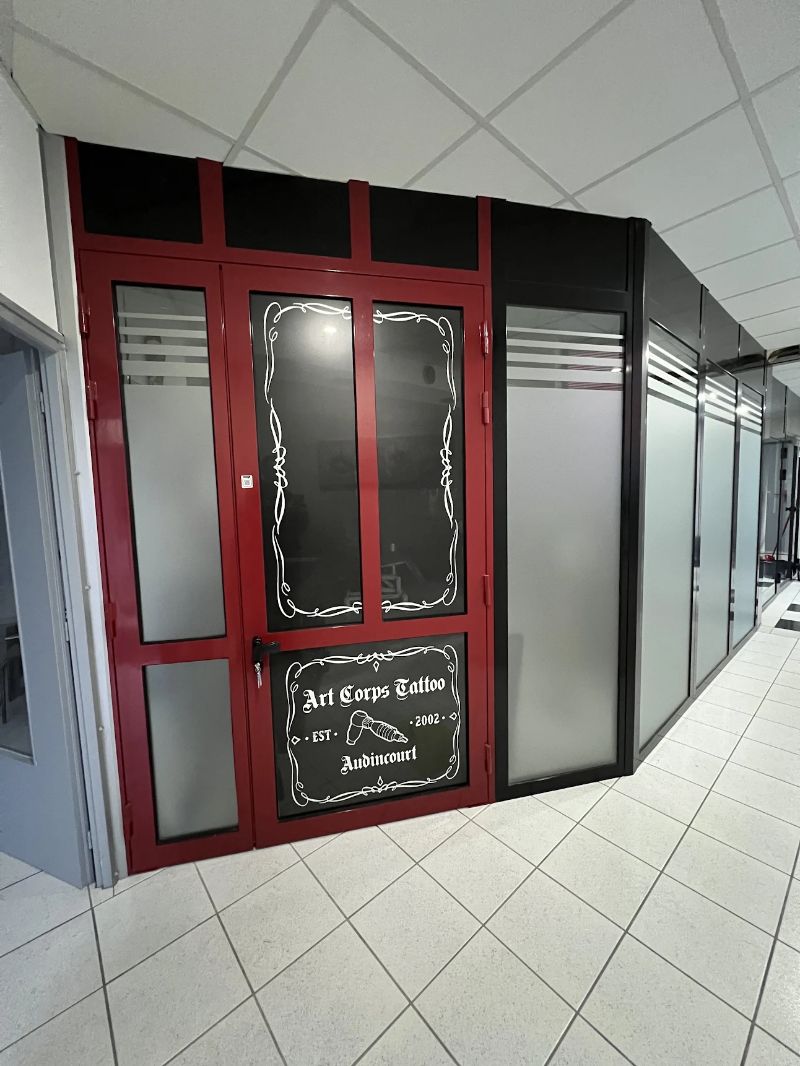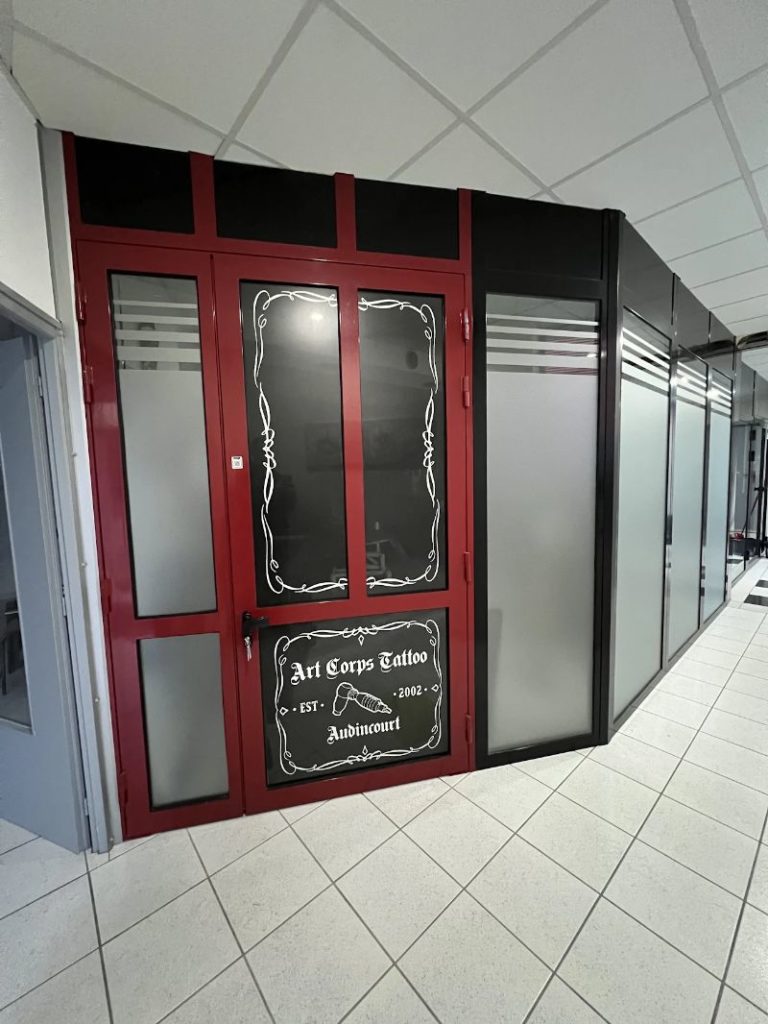 Whether a client is searching for a small, meaningful tattoo or a bold, intricate design, Art Corpus Tattoo & Piercing offers a wide range of options to suit every individual's style and preference. By combining strong technical skills with a deep appreciation of artistic aesthetics, Art Corpus continues to help people express themselves and bring their unique visions to life.
Art Corpus Tattoo & Piercing Overview
Location
Art Corpus Tattoo & Piercing is located on a little street in the heart of Paris. Opened in 2004, it now has a large and good team of 8 tattooers and a piercing specialist. Apart from not being specialists in realism (portraits), they'll do anything else with professionalism and talent in a good atmosphere. Keep in mind that it could take up to a month to get an appointment.
Additional Information
With more than 11k followers on Instagram, Art Corpus Tattoo & Piercing showcases an impressive portfolio of work featuring various styles, including traditional, geometric, and intricate designs. Three resident artists, Amiral Tattoo, Fred Menace, and Violette Poinclou, contribute to the shop's wide range of unique tattoo styles.
The shop's schedule may vary, so checking with the shop directly for their working hours is advisable. For those interested in booking an appointment or seeking more information, emails can be sent to the shop's provided contact address.
Tattoo Services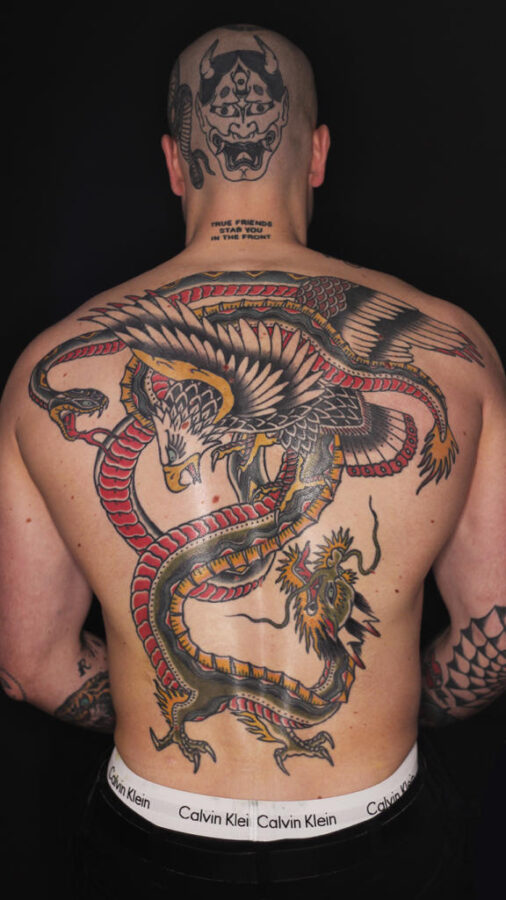 Custom Tattoos
At Art Corpus Tattoo & Piercing, talented tattoo artists excel in creating custom tattoos tailored to each client's preferences and desires. With a wide variety of styles, from traditional to modern, the artists work closely with clients to design unique and meaningful pieces, whether a tribute to a loved one or a symbol of personal growth; custom tattoos at Art Corpus Tattoo & Piercing are designed with care and attention to detail.
Moreover, the studio's artists stay updated with the latest trends and techniques in the tattoo industry to ensure every piece meets and exceed the client's expectations. The comfortable and sterile environment of the studio ensures a safe and enjoyable tattoo experience.
Permanent Cosmetics
In addition to custom tattoos, Art Corpus Tattoo & Piercing also offers permanent cosmetics services. These include procedures such as lip liner and eyebrow enhancement. By opting for permanent cosmetics, clients can enjoy a long-lasting makeup look without the daily hassle of applying traditional makeup.
The experienced artists at Art Corpus Tattoo & Piercing apply their expertise in permanent cosmetics to ensure natural-looking results. Clients can expect a professional consultation before the procedure, during which the artist will discuss the desired outcome, possible colors, and techniques. This allows for a tailored approach, reflecting each individual's unique features and preferences.
Art Corpus Tattoo & Piercing is committed to providing high-quality tattoo and permanent cosmetic services that are visually appealing and help clients express their individuality and personality. With a focus on client satisfaction, the studio takes pride in producing stunning body art and permanent cosmetics while maintaining a clean and safe environment.
Piercings
Body Piercings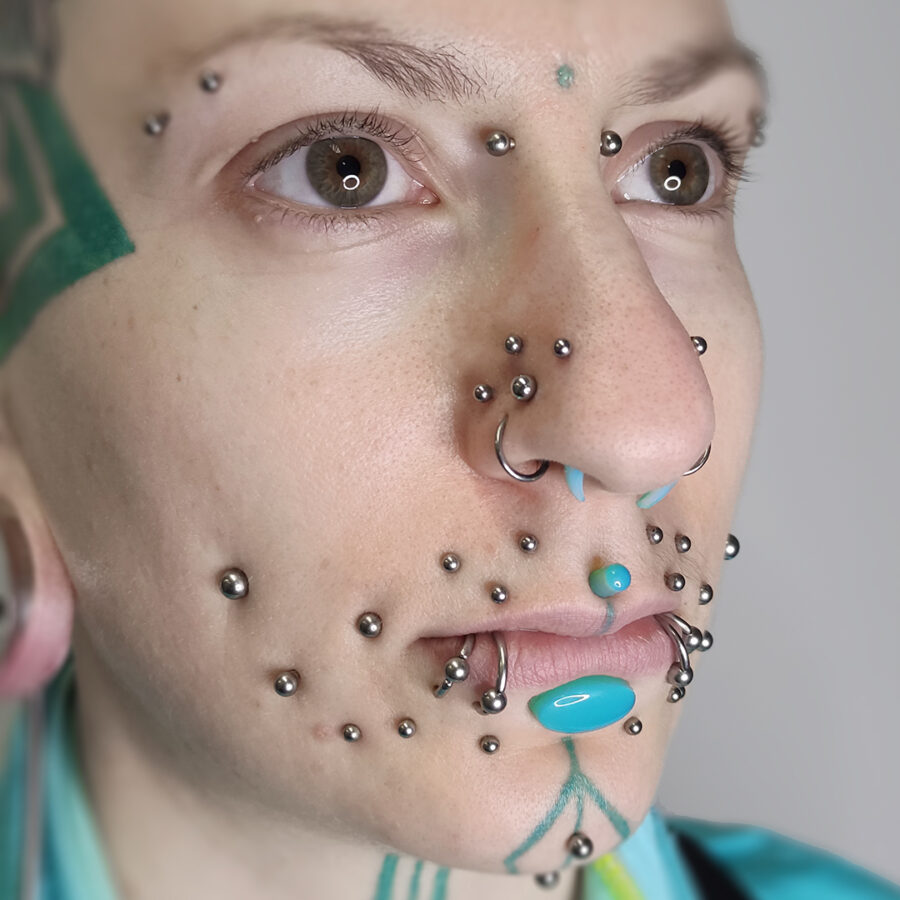 Art Corpus Tattoo & Piercing offers a variety of body piercings performed by skilled and experienced piercers. Their goal is to provide customers with high-quality piercings in a comfortable and professional environment. The focus of the studio is geared towards ensuring that each individual who chooses to get a body piercing receives personalized attention and care.
One popular body piercing offered at Art Corpus is the septum piercing. When performing this piercing, it is essential that it is done correctly to avoid misplacement or a crooked appearance. The piercers at Art Corpus ensure a precise and careful approach to septum piercings, avoiding complications and prioritizing customer satisfaction.
Ear Piercings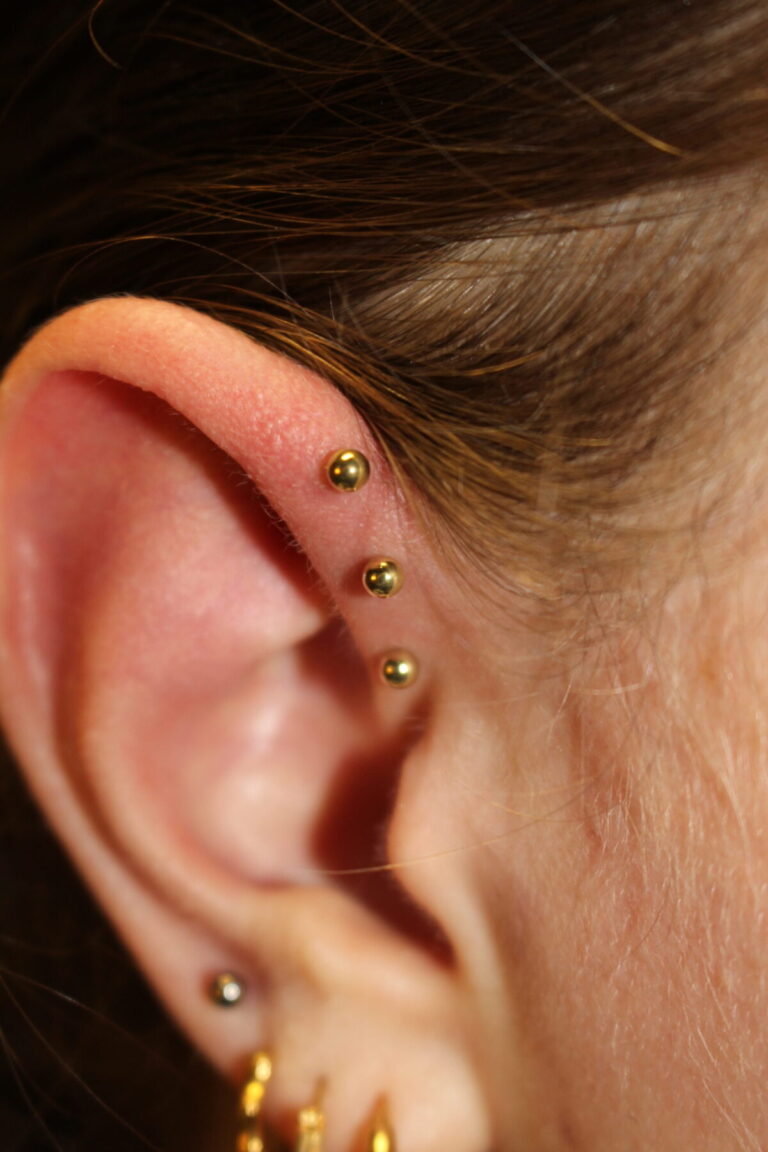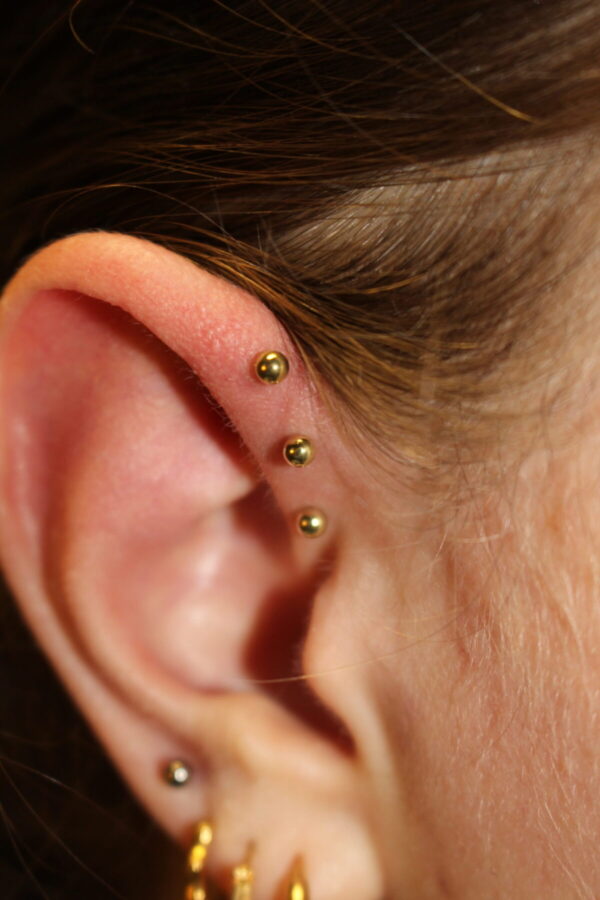 In addition to body piercings, Art Corpus also specializes in various types of ear piercings. The skilled piercers at the studio understand that each client's ears and preferences are unique, and they continuously strive to offer ear piercing services that cater to individual needs and desires.
The pricing of the piercings at Art Corpus is competitive, emphasizing providing quality service at a value-for-money price point. Clients can expect top-notch ear piercings executed with precision and expertise.
It's worth noting that Art Corpus has attracted clients not only from its local area but also from Paris and other parts of France. Many customers have expressed their satisfaction with the quality piercings and excellent customer service at the studio.
In conclusion, getting pierced at Art Corpus Tattoo & Piercing ensures a clean, safe, and comfortable experience. With a team of professional piercers who are dedicated to their craft, clients can trust that they will receive the best possible service, whether they're getting a body or ear piercing.
See Related: Tin Tin Tattoos
Client Reviews
Tattooing and piercing require expertise and dedication to provide clients with beautiful, safe, and lasting results. They have praised the professional, friendly staff and the clean and well-organized environment.
However, it's essential to recognize that not all businesses have garnered favorable client feedback. Some individuals may have had subpar experiences, such as inadequate communication, unhygienic practices, or inconsistent results. Clients should be cautious and research their chosen studio thoroughly before scheduling a tattoo or piercing appointment.
Client reviews are indispensable in gauging expertise and professionalism in Corpus tattoo and piercing businesses. While some studios have generated predominantly positive feedback, others may fall short in certain aspects. Ultimately, due diligence is essential to avoid unpleasant outcomes and ensure complete satisfaction with the finished product.
Related Resources