A peaceful station due to the fact that there is no advertising at all but a wall paper setting big red, yellow, blue, black, and white patches. These printed figures, called "Chambre Double"(Double Room), are conceived by Jean-Charles Blais, in 1990, and change from time to time. Different colors are chosen then. The last time, he imagined only three colors, blue, red, and white.
The Assemblée Nationale in Paris is a stunning building that sits on the banks of the River Seine. It houses the French Parliament and is a must-see for any traveler visiting Paris. From its architecture to its rich history, there are so many reasons to visit this magnificent building.
Things to Do Near Assemblée Nationale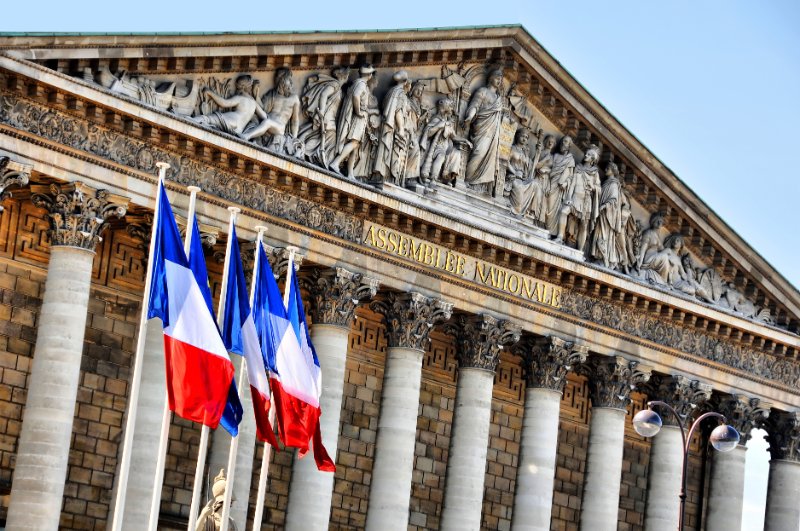 The Assemblée Nationale in Paris is located near some of the city's most iconic attractions. You can explore the streets around it and admire the beautiful architecture that makes up the city.
Take a walk along the river, visit Notre Dame Cathedral or climb to the top of Montmartre Hill for stunning views of Paris. There are plenty of cafes, restaurants, and bars nearby for you to enjoy as well.
Places To Stay Near Assemblée Nationale
For those looking to stay close to The Assemblée Nationale in Paris, there are many great options available. Hotels like Hôtel du Palais Royal and Hôtel Les Jardins de Montmartre offer luxurious accommodations within walking distance of the building.
For more budget-friendly options, try Hotel Des Arts or Hotel Eiffel Cambronne which have comfortable rooms with all amenities needed for an enjoyable stay in Paris.
Whether you're looking for luxury or budget accommodation, there's sure to be something perfect near The Assemblée Nationale in Paris that suits your needs and budget!
Related Resources