Paris, the City of Light, has long been a popular destination for travelers from all walks of life. Solo travelers, in particular, seek to experience the city's rich history, vibrant culture, and exquisite cuisine.
But finding the perfect place to stay can be daunting for solo travel, as accommodations range from luxurious to budget-friendly and everything in between. To help ease the decision-making process travel solo you, here are some of the best Paris hotels for solo travelers that offer comfort and unique experiences tailored to single guests.
Each hotel has been chosen for its prime locations, inviting atmosphere, and excellent amenities, ensuring any solo traveler an unforgettable stay. Some of these establishments craft bespoke itineraries, while others provide common spaces that foster interactions, perfect for meeting fellow travelers or locals. Paris' renowned districts, or arrondissements, have various options designed to cater to different traveler tastes and preferences.
So, without further ado, let's explore some of the top accommodations available for solo travelers in Paris. These recommendations cover various budgets and styles, enabling visitors to find the perfect "home away from home" as they embark on a memorable journey through the enchanting French capital.
Best Hotels for Solo Travelers
Hotel Sookie, located in the trendy Le Marais district, offers a welcoming atmosphere for solo travelers. Its central location allows easy access within walking distance to famous attractions like the Louvre and Notre Dame Cathedral.
Nearby, you can also find many restaurants, shops, and galleries. The hotel provides comfort and stylish accommodations, ensuring a safe and enjoyable stay.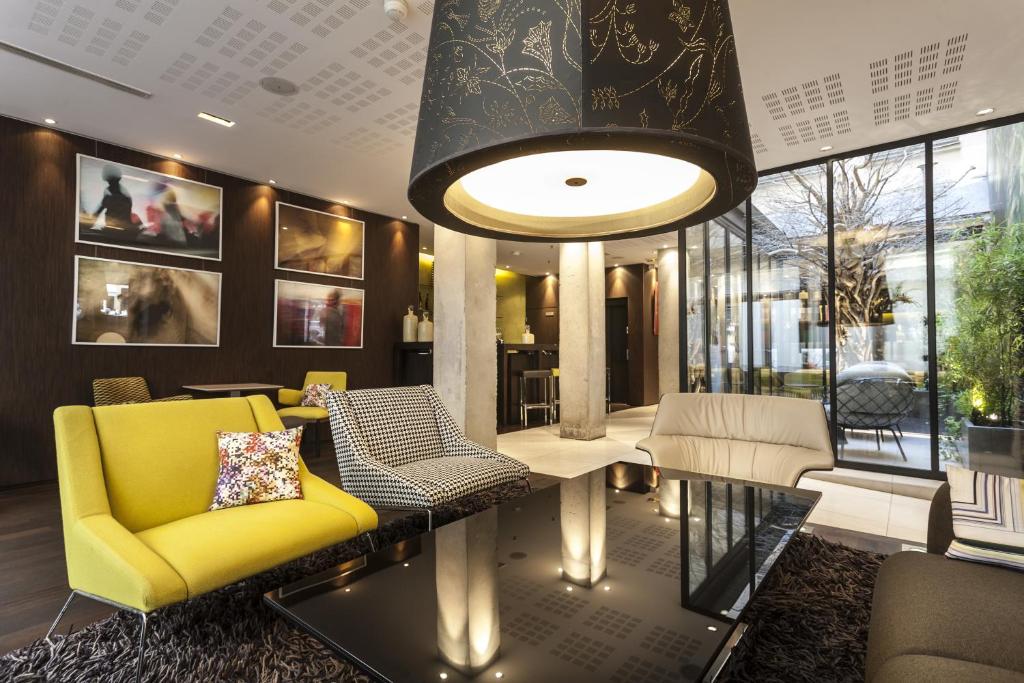 Hotel Duo is another great option for solo travelers in the Le Marais area. It is close to the Seine River and has cozy and inviting rooms and top-notch facilities like a fitness center and steam room. Enjoy the on-site bar for a glass of wine, or unwind with a massage after a day of sightseeing.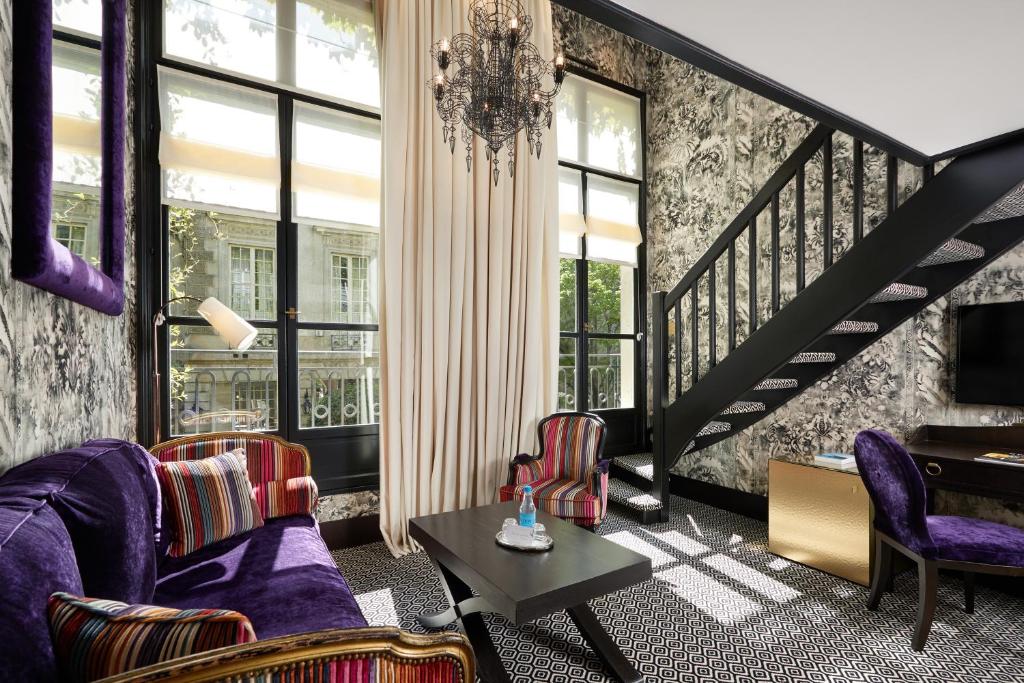 Set in a beautiful garden, Hotel Pavillon De La Reine offers a luxurious stay to solo travelers. Centrally located in Le Marais, this hotel combines elegance, history, modern amenities and comfort. Explore the nearby bustling Latin Quarter, visit beautiful hotel and famous landmarks, and indulge in French cuisine at the hotel's restaurant.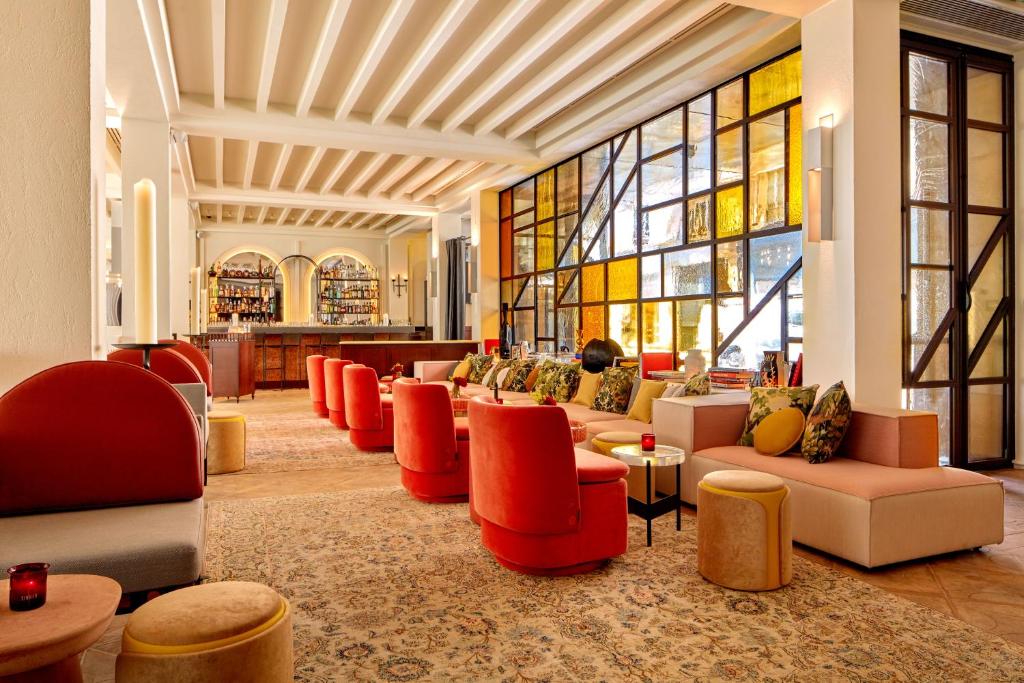 For a unique experience, consider staying at Hotel Sinner in Le Marais. This boutique hotel features eclectic architecture, a cozy bar, and spacious rooms. It's located near popular attractions, top-rated restaurants, and stylish shops, perfect for solo travelers wishing to immerse themselves in Parisian culture.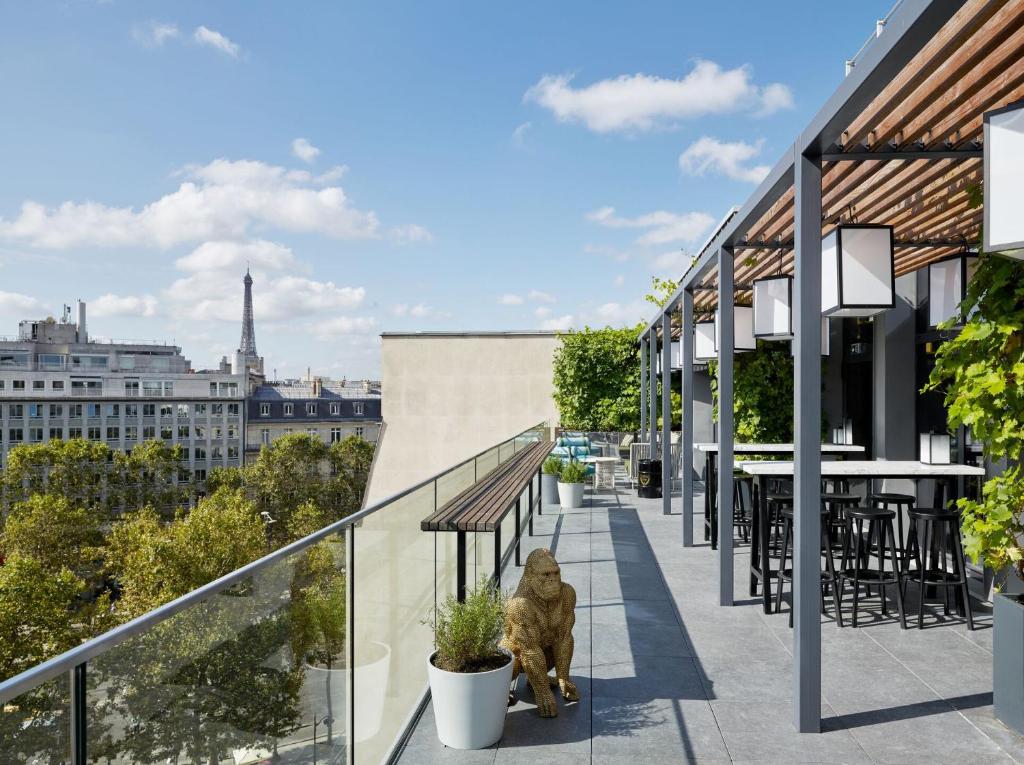 CitizenM Paris Champs-Élysées is another excellent hotel for solo travelers looking for a mix of comfort and luxury. Steps away from Champs-Élysées, Arc de Triomphe, and various metro stations, it offers unparalleled access to Paris's main attractions safe city beyond. The hotel has a co-working space for digital nomads and a vibrant social atmosphere for a memorable solo trip.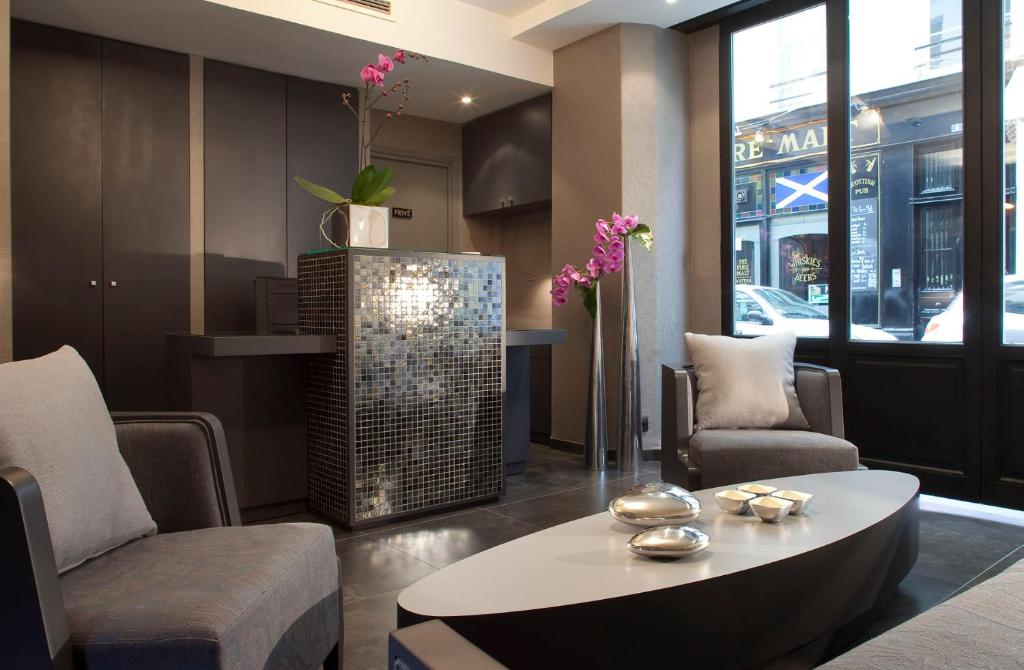 For those seeking a Parisian experience, Hotel Caron De Beaumarchais in Le Marais is a great choice for day trip. Its charming, antique-filled rooms make for a warm stay, while its central location offers proximity to the the Louvre museum, Notre Dame, and other attractions. Solo travelers can enjoy nearby food options, bustling bars, and the enthralling history of hotels in Paris.
See Related: Best Hotels Outside of Paris With Parking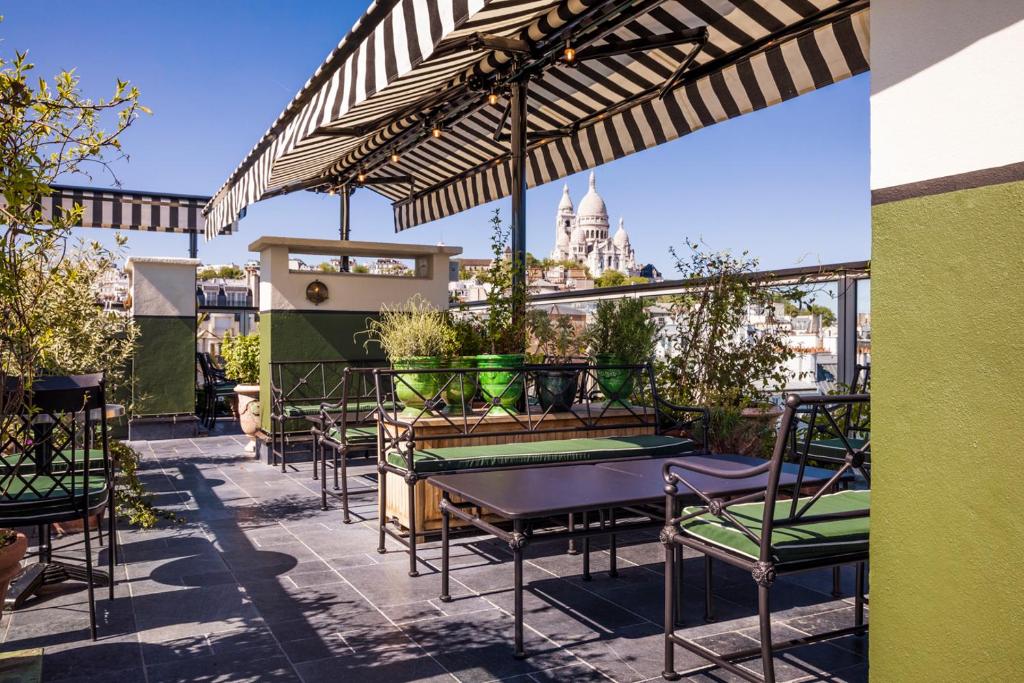 Located in the Pigalle/Montmartre district, the stylish Hotel Rochechouart provides stunning views of the city from its rooftop terrace. Nearby, you can visit the iconic Moulin Rouge, Sacré-Cœur, and many galleries. The hotel's modern design, luxurious facilities, and welcoming atmosphere make it an excellent choice for solo travelers.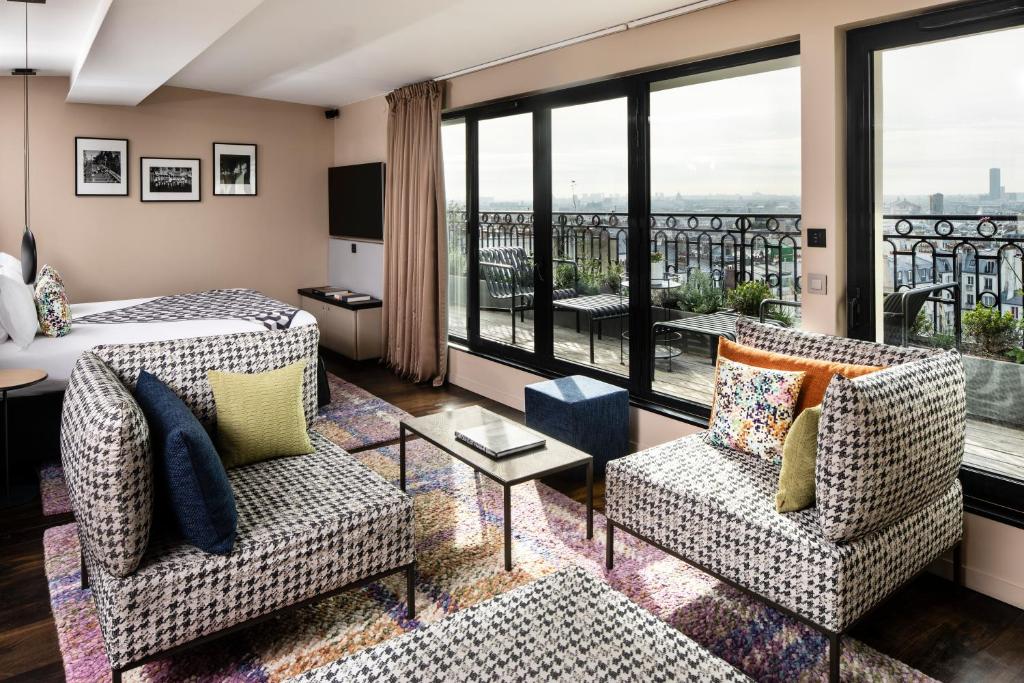 Terrass Hotel, situated in Pigalle/Montmartre, features eight rooms offer stunning views, a rooftop bar, and a gym for fitness enthusiasts. Solo travelers can enjoy the modern hotel that's comfort, safety, and fantastic location. Visit nearby attractions such as Musée d'Orsay, Luxembourg Gardens, and experience Paris's vibrant nightlife.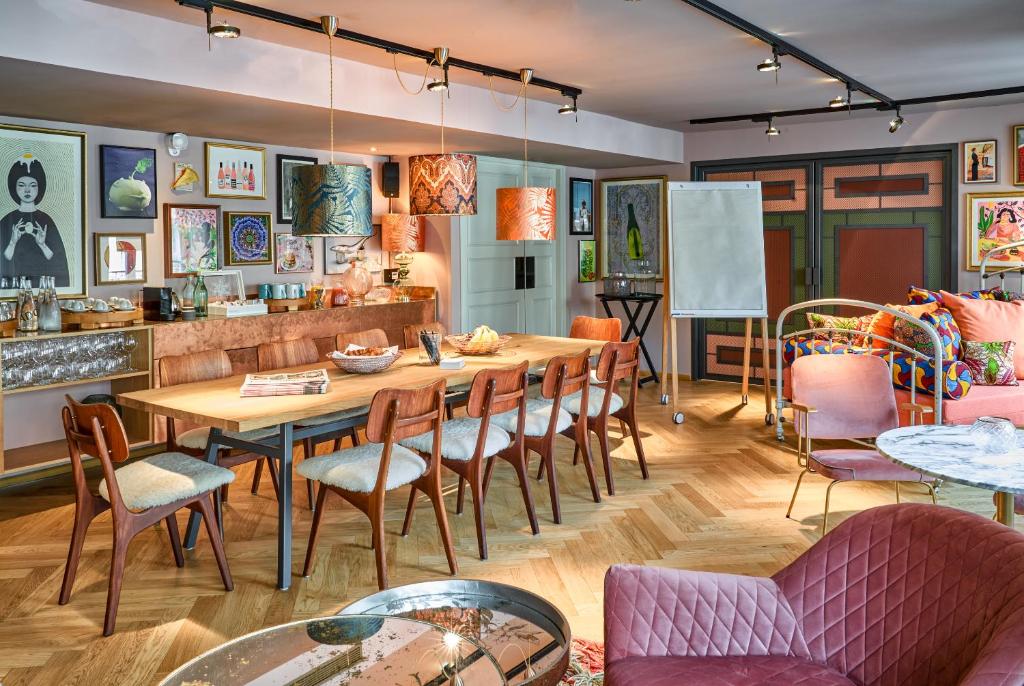 For solo travelers arriving at Gare Du Nord, 25hours Hotel Terminus Nord offers stylish rooms, budget-friendly accommodation, and convenient access to metro station and key landmarks like Opéra Garnier and Canal Saint-Martin. The hotel's lively social atmosphere and co-working space make it appealing to digital nomads and adventurous solo travelers alike.
Frequently Asked Questions
What are the top hotels for solo travelers in Paris?
Some top hotels in Paris that cater to solo travelers include L'Hotel des Batignolles, which offers a beautiful garden, Hotel Sinner a small hotel in the vibrant Le Marais district known for its unique mix of Gothic architecture and contemporary design, and Les Tournelles, a boutique four-star, hotel located also in Le Marais offering a reasonable budget without sacrificing style and location.
Which neighborhoods are best for solo travelers to stay in?
For solo travelers seeking the quintessential Parisian experience, consider staying in the 8e arrondissement, which offers a perfect base for sightseeing and is close to many tourist attractions. Le Marais is another great option, known for its charming atmosphere, trendy shops, and dining options. Both neighborhoods provide easy access to various transportation options to explore the city.
How to find budget-friendly hotels for solo trips in Paris?
To find budget-friendly hotels in Paris, search for accommodation during off-peak seasons when rates are typically lower. Additionally, consider staying in smaller boutique hotels that offer unique experiences and competitive prices.
Always check for hotel reviews and any discounts or promotions on hotel booking websites. Using filters to search for hotels based on price, location, and amenities can also help you find the perfect budget-friendly option.
What safety tips should be considered for solo female travelers in Paris?
Any solo female traveler in Paris should consider these safety tips: research and familiarize yourself with the area you plan to visit or stay in, be aware of your surroundings, keep your belongings secure, and avoid walking in poorly lit or deserted areas at night. If you feel uncomfortable, trust your instincts and remove yourself. While Paris is generally safe, it is always wise to take extra precautions when traveling alone.
Related Resources