When shopping in the French capital of Paris, you will be spoilt for choice! With iconic fashion pieces, fine culinary delights, one-of-a-kind souvenirs, affordable shopping, and cost-effective options, everyone will find something that suits them. In this post, we shall give helpful advice on what could be bought during a visit there—tips that are bound to make browsing enjoyable and successful.
Table of Contents
🗼 Paris Insider's Top Picks! ✨
Dive into the heart of Paris with our handpicked partners. Trusted by thousands, they ensure you experience the best of Paris.
Iconic Parisian Fashion Items

Paris is widely regarded as the world's fashion capital, boasting an illustrious heritage and a lavish reputation. Shopping in this magical city should not be missed out on! Look at some of the best shopping the trendiest items available during your visit – from classic staples to current must-haves.
Berets
Since the early 1900s, French artists and intellectuals have donned berets to express their style. This traditional headgear comes from southern France's Basque country and Bearn region. Be associated with high fashion in Paris today but remains an inexpensive souvenir option – between 19-104 euros depending on where you purchase it!
A classic of French culture, many stores offer authentic handcrafted versions for those wishing to bring a bit of continental chic home. Whether part of your wardrobe or as travel memorabilia, this timeless piece will add some je ne sais quoi to any outfit!
Marinières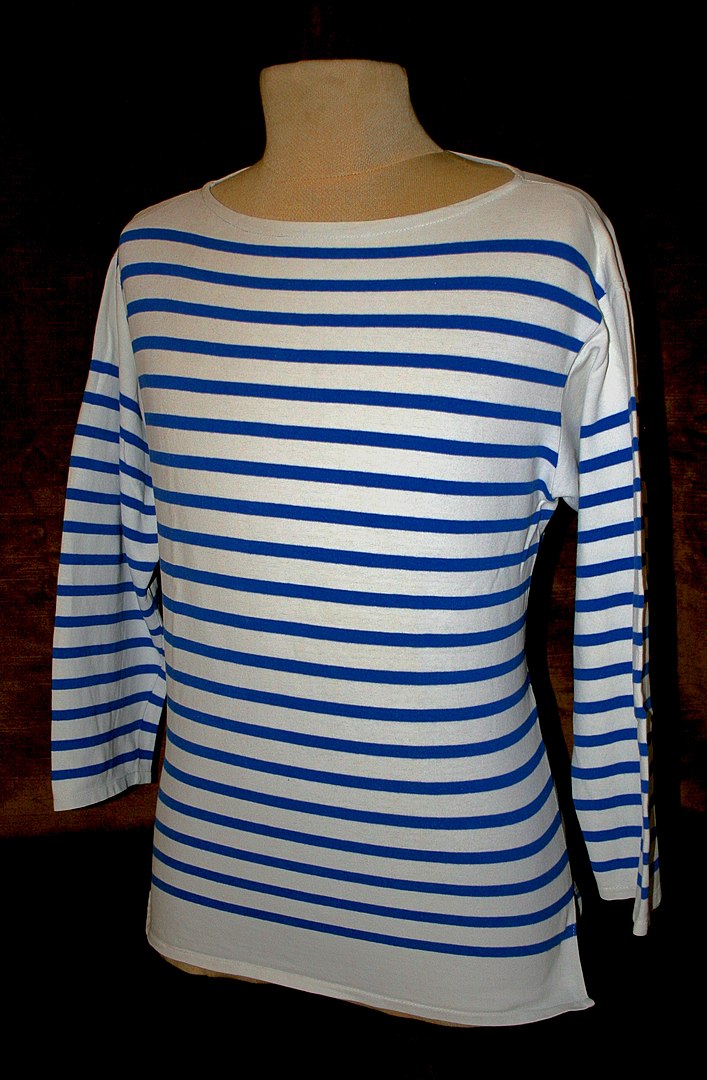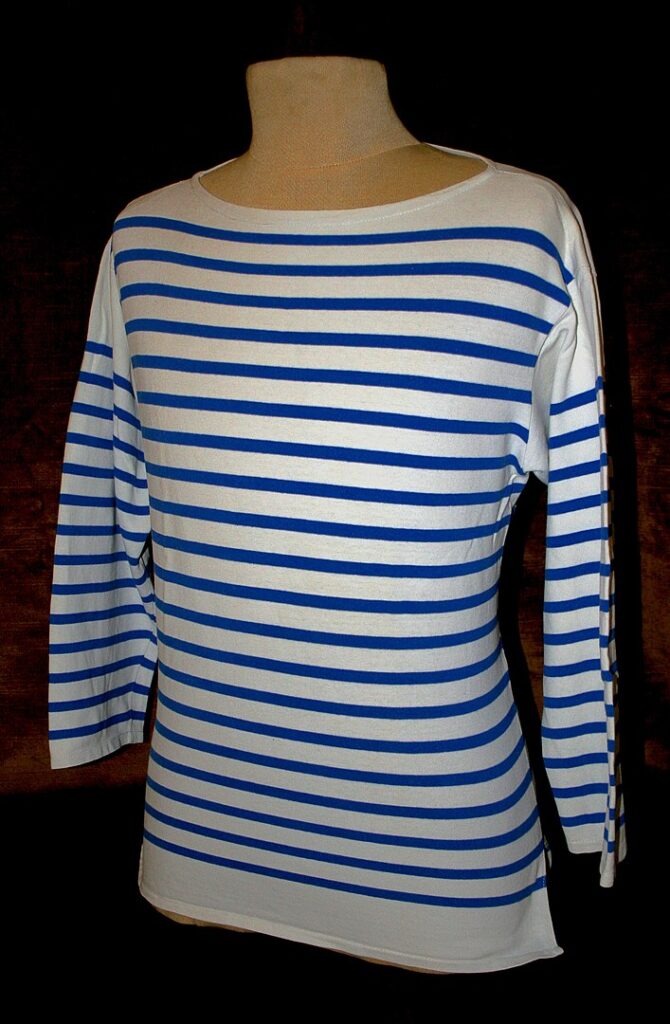 Since the 19th century, French Marines have been wearing a long-sleeved jersey, Marinière. This timeless and iconic design was popularized in fashion by Coco Chanel and has remained fashionable ever since.
Parisians can find these classic striped shirts at Boutique Amor Lux Vavin, where prices range from 40 to 85 euros depending on their chosen type. Taking home one of these pieces of history will surely add an effortless touch of Parisian charm to any wardrobe!
See Related: Best Travel Books About Paris: Must-Read Guides
Designer Handbags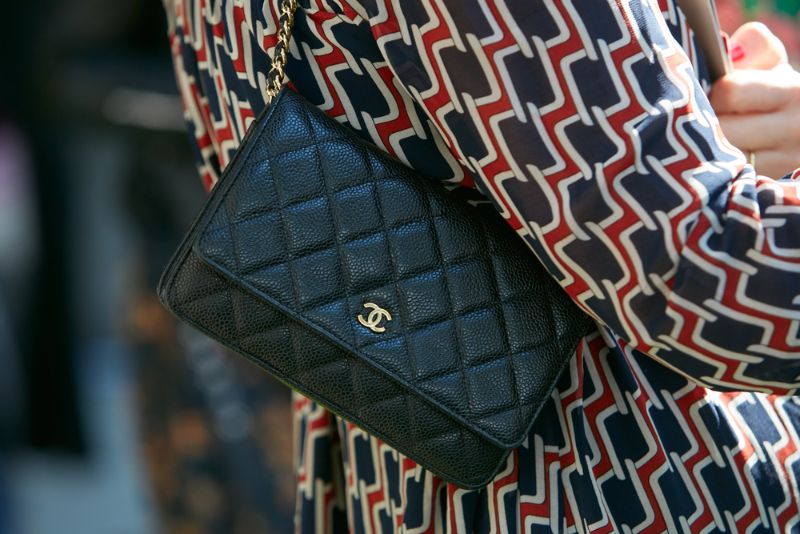 The ultimate in fashion, a designer handbag from iconic brands such as Louis Vuitton, Chanel, and Dior can be found along the street shopping streets of Paris. These luxurious items are a symbol of sophistication and an investment that will last for years to come.
If you're looking to purchase one yourself or treat someone special with it, head over to Avenue des Champs Elysées – or any other high-end shopping district – where prices may range between €800 and several thousand euros depending on the design and brand choice. An experience well worth savoring!
Luxury Scarves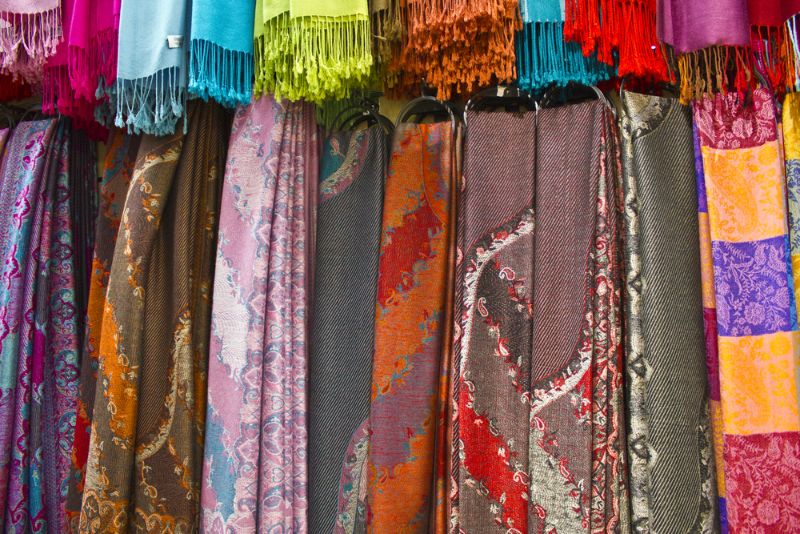 In Paris, luxury scarves are an absolute must-have. Whether in a subtle design or something more extravagant, these high-quality silk and cashmere items from designer names like Fendi, Hermès, Celine, and Louis Vuitton add the perfect touch to any look.
You can find them at stores such as Galeries Lafayette Haussmann or Articles de Paris. Prices begin around €30, making it an affordable souvenir of your time here too! So get ready for some serious shopping – having one (or two!) of these luxurious accessories will elevate your style back home!
See Related: Best Streets in Paris: A Guide to Iconic Avenues
Gourmet Parisian Treats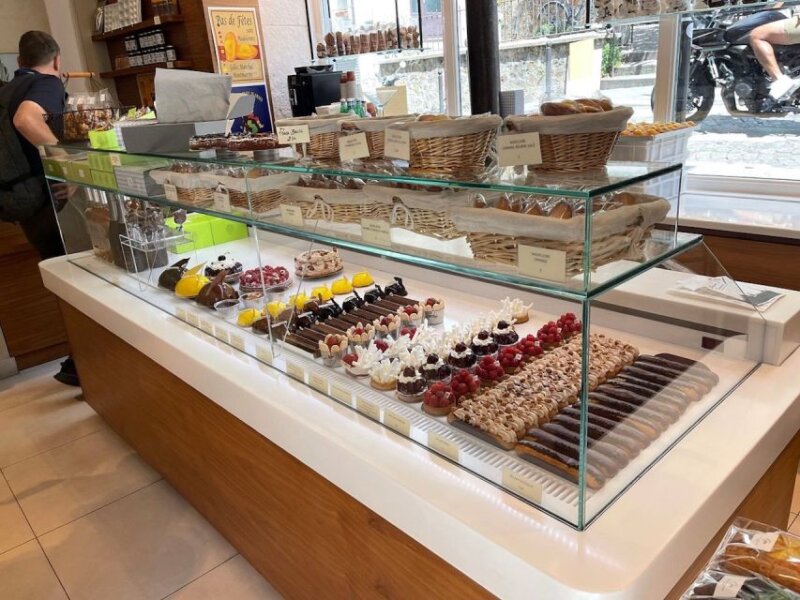 A visit to the beautiful city of Paris would be incomplete without partaking in some delicious treats. This section will suggest what kind of indulgences you should get for yourself or as a gift during your trip.
From classic macarons to éclairs with various flavors, there is something that fits everyone's palette and taste buds! Apart from these quintessential French desserts, other amazing options include an array of chocolates, cheeses, and gourmet delicacies that make perfect souvenirs.
Macarons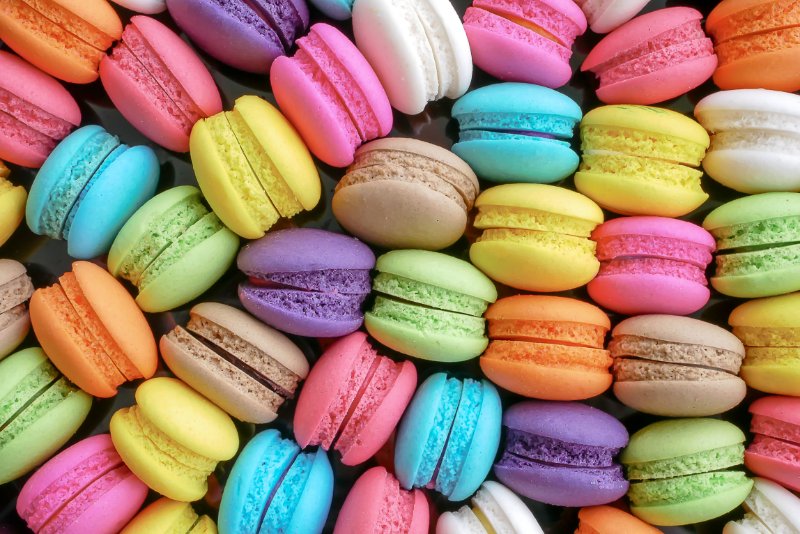 Macarons, those exquisite French pastries with creamy buttercream or ganache fillings, have been a must-have in Paris since the early 1800s. Handcrafted and made without synthetic colorants or flavor enhancers, these bright treats taste fantastic.
If you want to get your hands on some top-notch macarons while visiting Paris, then head over to Boutique Pierre Hermé Opera, where there's a wide selection of flavors packaged into beautiful gift boxes – prices start from €19.30 for seven pieces and go up to €104 for 40!
For anyone looking for that true experience of typical iconic Parisian delights should definitely check out Laduree. Their menu includes classic favorites such as Vanilla, Rose Petal, Citron (lemon), and Salted Caramel flavored macarons – perfect if one wishes to take home something nice yet sweet as souvenirs. Friends & family will be delighted!
Wine and Champagne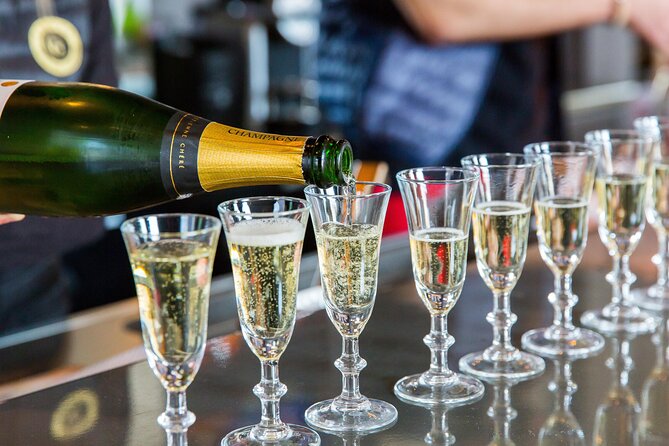 No visit to the City of Lights would be complete without tasting French wine or champagne. During your stay in Paris, you can enjoy this special treat from numerous shops and bars -or even straight from Le Clos Montmartre, France's only vineyard left! Depending on quality and rarity, prices for bottles vary between 5€ up to hundreds.
An ideal souvenir with which one could bring home the savory flavors of their journey. Consequently, why not grab two? And share it with those closest to us as we remember our experience through sightful sips.
Cheese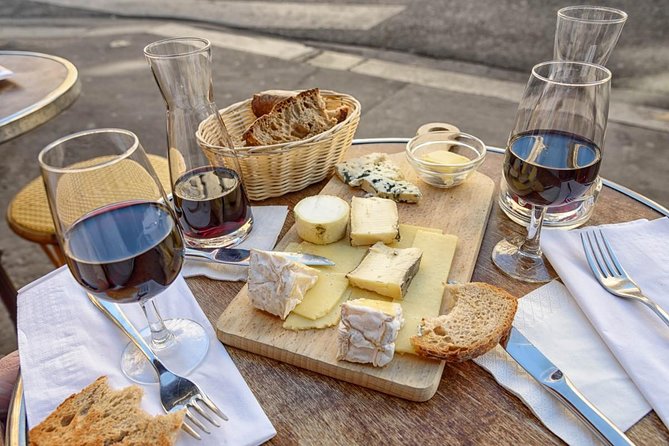 In Paris, you can find a wide selection of French cheeses fromageries and local markets for an exquisite culinary experience. Whether you're looking to savor the flavor or buy something as a gift, prices range around €37 for a standard cheese platter intended for ten people.
Exploring different types will let your palate sample some delicious options that impress friends and family back home when shared with them!
Chocolate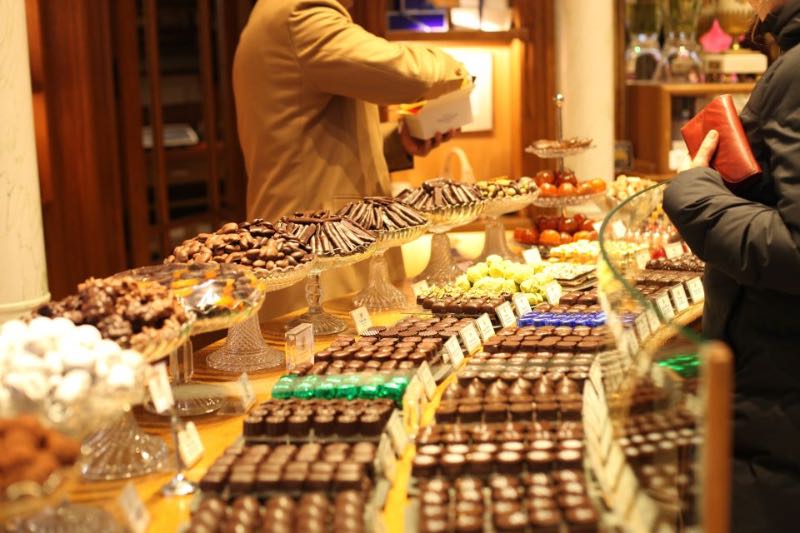 Since the introduction of chocolate to the French court in the 17th century, Paris has been well-known for its signature chocolates. The esteemed artisans Patrick Roger and La Maison du Chocolat are among the best makers in town who craft their exquisite treats with precision and passion.
These delectable indulgences usually cost between €40, and 60 per piece, which makes them a delightful present or even an opulent surprise for yourself! Enjoy all sorts of flavors as you sample these high-quality confections from France's finest producers.
See Related: Paris in January: A Comprehensive Guide to Winter Experiences
Unique Parisian Souvenirs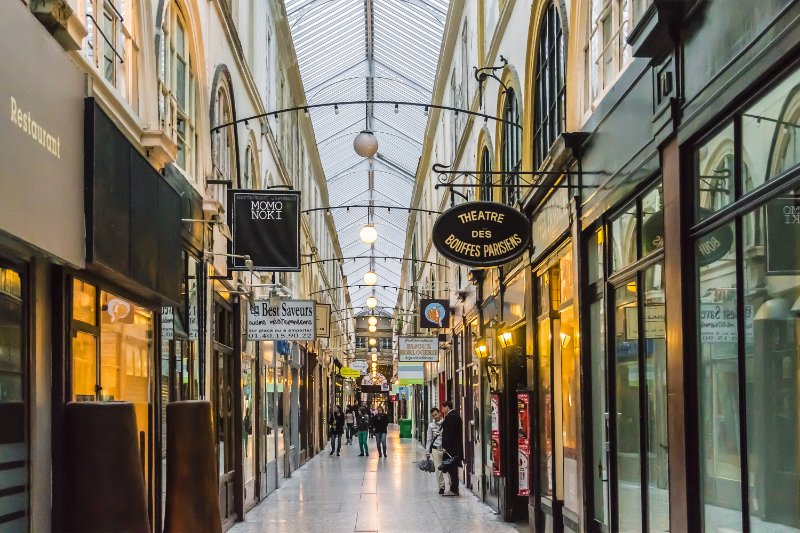 For a one-of-a-kind experience, visitors to Paris can find some remarkable souvenirs that will mark their time in the French capital. The iconic Eiffel Tower keychain and traditional beret are popular items among travelers looking best souvenirs and for something special from visiting this fantastic city.
Also, plenty of unique options are available, such as vintage bottles of wine or rare limited edition prints, which perfectly capture the soulful atmosphere throughout Paris and offer a special reminder of your adventure here!
Custom Fragrances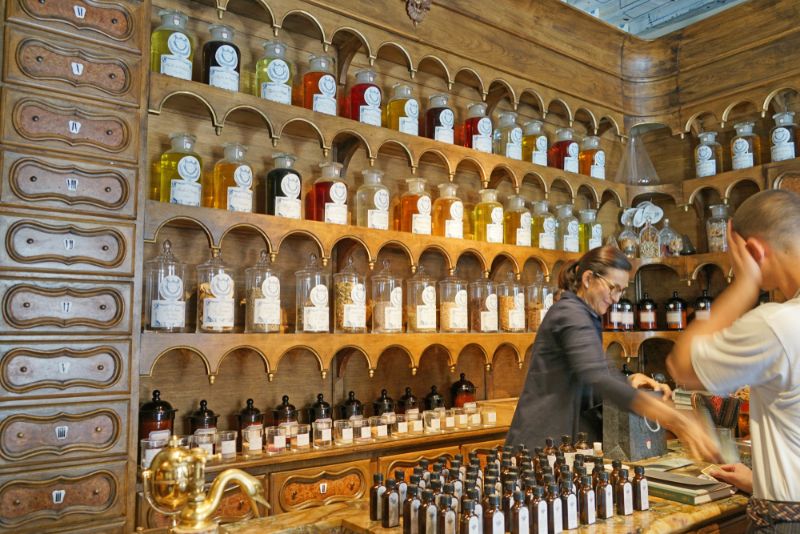 Creating your custom perfume in Paris is a unique souvenir that won't be forgotten. The city has a long, illustrious history of producing enchanting scents. You can create one to remember your time at workshops like Fragonard, Candora Paris, Le Studio des Parfums, or Maison Candora. Expert perfumers will help guide you through the process so that you have an exclusive fragrance reflective of who you are and what this place means to you.
Antique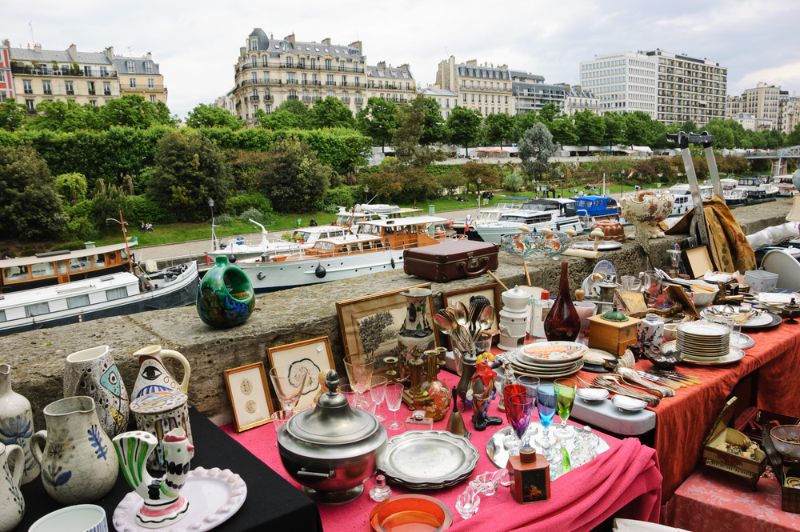 Those looking for unique and stunning vintage pieces should look no further than Paris. The French capital boasts a treasure trove of antiques to uncover, whether it's antique furniture, decor items, or clothing accessories. Boutique Alasinglinglin and Saint Ouen Flea Market are great destinations to shop around.
You just might come across an item that will make your trip truly special! Prices vary depending on how rare or well-preserved something is. You can find great goods at reasonable prices in the City of Love with enough patience and hunting skills.
Artwork
The French capital is renowned for its lively art culture, with galleries, museums, and street works throughout the city. When visiting Paris, consider obtaining an original piece from local artists in areas like Montmartre or any diversely stocked artwork galleries to take a part of this creativity home with you. Whatever your budget may be, there's sure to be something that encapsulates your experience perfectly!
Budget-Friendly Paris Shopping
If you're shopping in Paris on a budget, don't worry – there are plenty of economical options to discover. Street markets, vintage stores, and outlet centers offer great deals on fashion items, accessories, and edible souvenirs. So take advantage of these cheap yet excellent gift shops and finds while you can!
Outlet Centers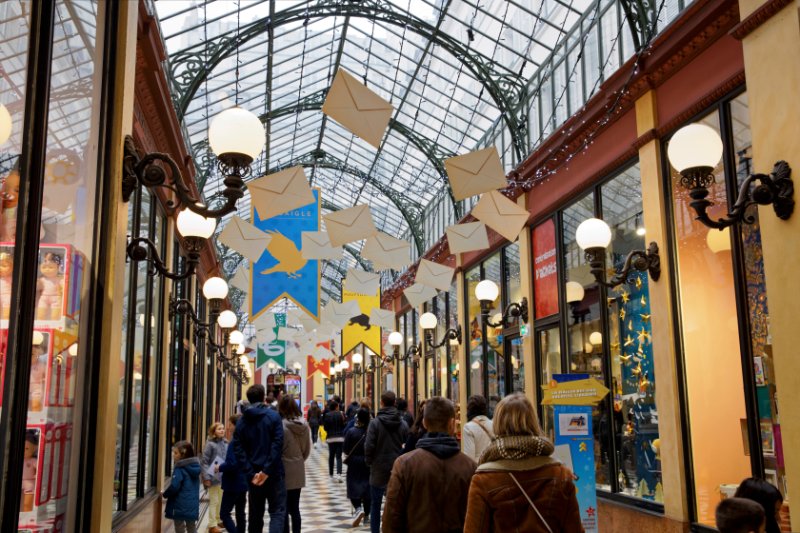 Shopping in Paris doesn't have to be expensive. Those bargain-hunters looking for designer products at a more affordable price can make the 40-minute trip from downtown and visit Val d'Europe or La Vallée Village. These two outlet shopping centers offer top-quality merchandise from brands worldwide, with discounts still leaving shoppers feeling like they scored great deals on their shopping spree. It's certainly an opportunity not to miss when visiting Paris!
Vintage Clothing Stores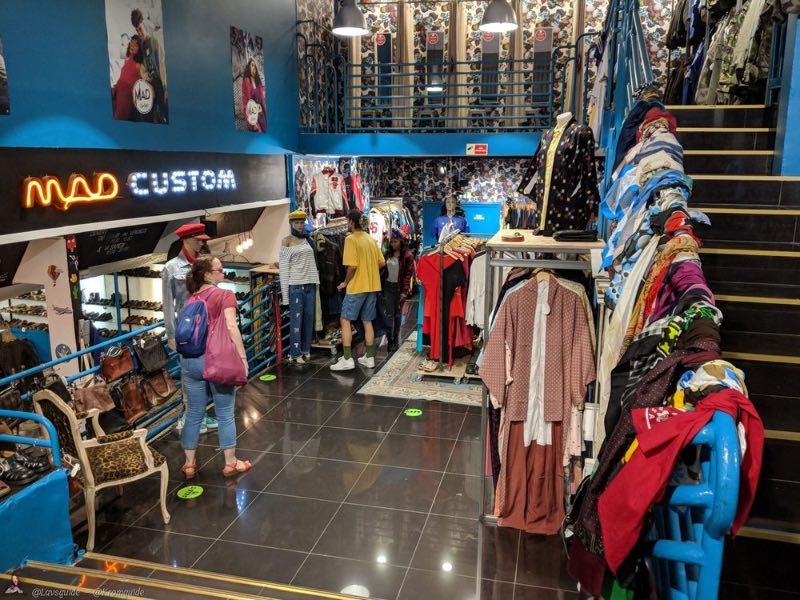 Shopping for unique and reasonably priced apparel is easy in Paris, thanks to the availability of vintage clothing stores. From cozy boutiques like Free'p'Star or Le Petit Vintage to bigger shops such as Merci and Kiliwatch, plenty of options offer an eclectic variety of vintage clothes at a fraction of designer prices. Taking your time browsing through their selection will guarantee you find what you need – whether it's a treat for yourself or something special for someone else!
Street Markets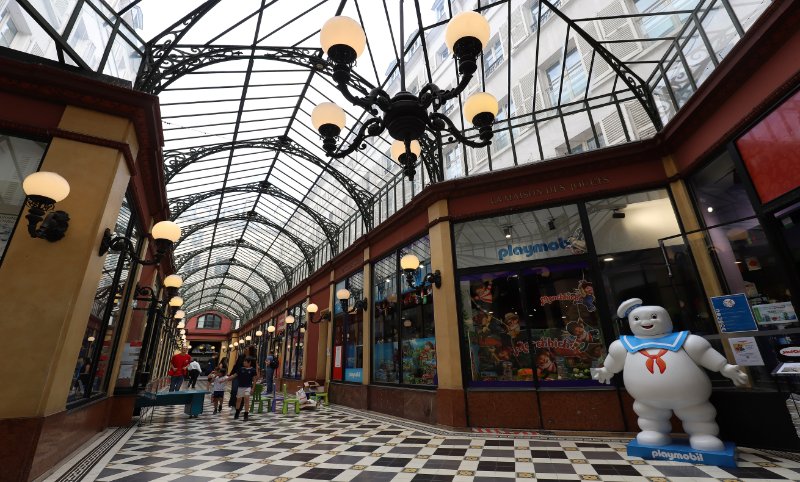 Paris's traditional street markets and shopping streets provide a unique and exciting shopping experience. Take the renowned Marché aux Puces de la Porte de Vanves or the iconic Marché aux Puces de Saint-Ouen to find everything from clothing, accessories, antiques, and souvenirs at discounted prices if you are willing to haggle for them! And take your time. By exploring all stalls carefully with patience, you can uncover great deals on one-of-a-kind items that cannot be found anywhere else.
See Related: Paris in March: Top Attractions and Events to Explore
French Beauty and Skincare Products
For those looking to buy top-notch French beauty and skincare products in Paris during 2023, options are abundant. From pharmacies like La Roche-Posay that offer drugstore staples to luxury brands like Chanel, the selection caters to everyone's needs. Renowned for their quality and effectiveness, these high-end names can give you a true taste of what France has to offer regarding cosmetics. Familiar favorites from La Roche Posay are always available if you're after something more accessible yet equally effective!
Pharmacies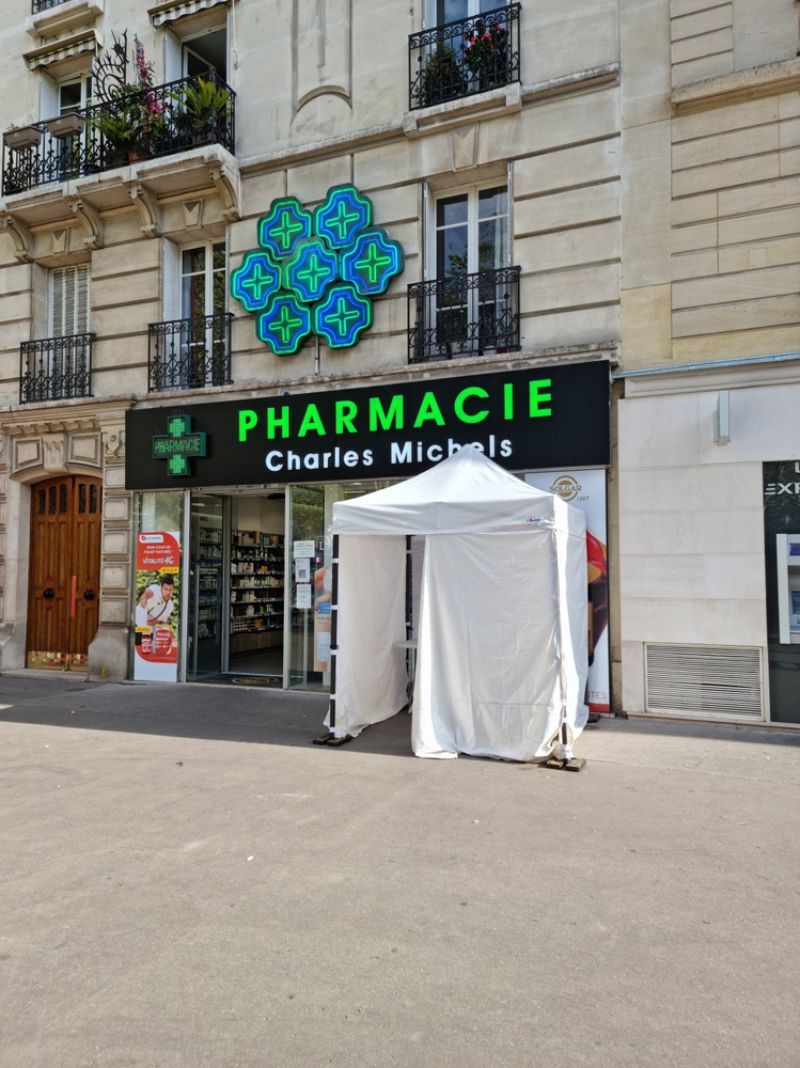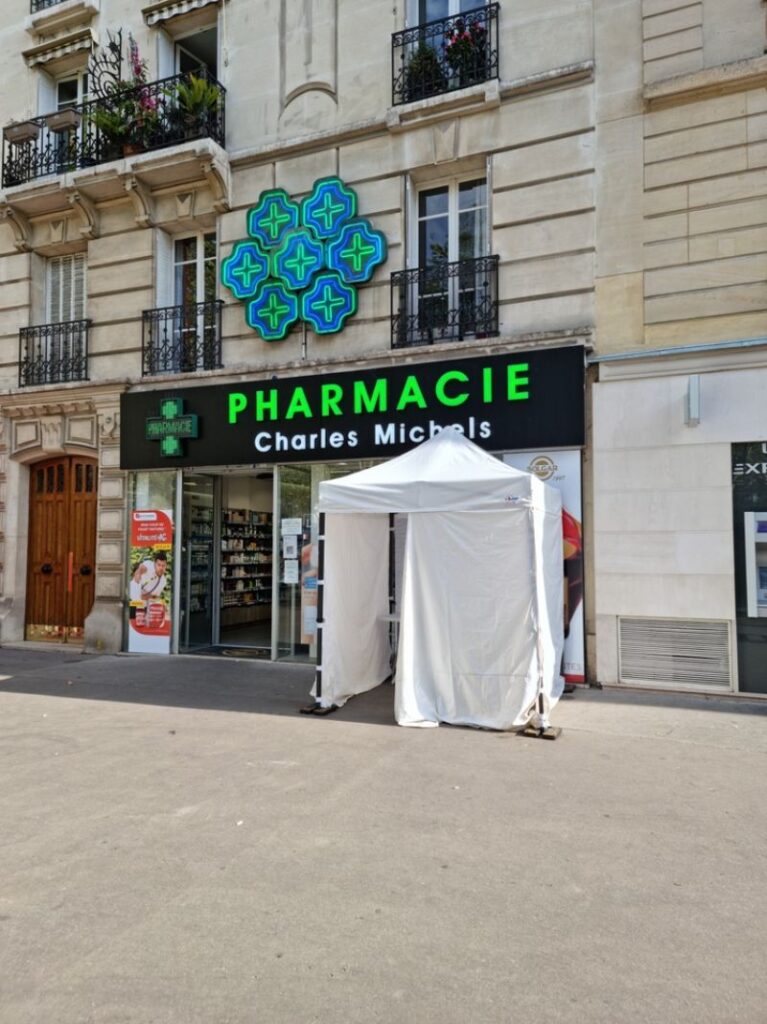 Parisian pharmacies are a dream for beauty lovers, offering various items at more budget-friendly costs than their luxury counterparts. With cult favorites like Caudalie, La Roche Posay, and Yves Rocher and lesser-known products available, they're the perfect place to stock up on your favorite must-haves!
City Pharma is among the most renowned Parisian drugstores when it comes to quality skincare. Not only do they provide an extensive selection, but also regular discounts, which make French brands even more affordable! So be sure you take advantage of these offers and enjoy all that this pharmacy has to offer.
Luxury Brands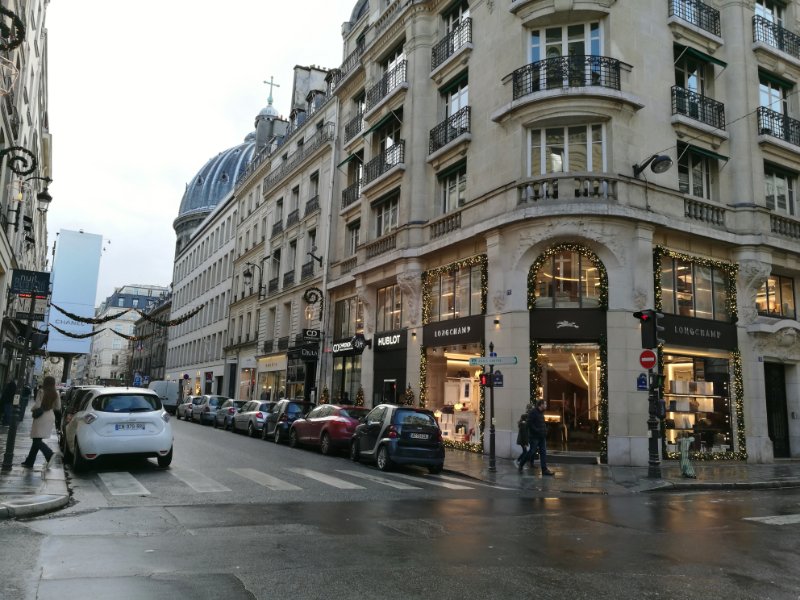 If you want a luxurious beauty experience, Paris is the place to go. Famous brands like Chanel, Lancôme, and Clarins can be found here at more affordable prices than in other countries worldwide. To maximize your savings when shopping these high-end products, take advantage of tax refunds available on purchases over €175. This will make them an ideal souvenir or gift from your trip!
Our Favorite Paris Souvenirs Summarized
| | | |
| --- | --- | --- |
| Item | Description | Best Places to Buy |
| French Cheese | France is known for its wide variety of cheese, and Paris has some of the best cheese shops in the world. | Fromagerie Quatrehomme, La Fromagerie |
| Macarons | These colorful and delicate French cookies are a must-try when in Paris. | Ladurée, Pierre Hermé |
| Wine | France is known for its wine, and Paris has some of the best wine shops in the world. | Le Dû Wines, La Cave des Papilles |
| Fashion Accessories | Paris is known for its fashion, and the city has many shops selling high-quality accessories such as scarves and hats. | Hermès, Galeries Lafayette |
| Chocolates | Paris has some of the best chocolatiers in the world, and you can find various chocolates in the city. | Jean-Paul Hévin, Patrick Roger |
Tips for Shopping in Paris
When planning your shopping experience in the French capital of Paris, there are some helpful tips to remember. You must be courteous when addressing shopkeepers by greeting them with a warm "Bonjour." Doing so will help ensure you get the most out of your trip and score great prices on items. Taking advantage of tax refunds can make an even more beneficial visit overall! Remember these tricks while traveling around Paris' varied shops for maximum success.
Greeting Shopkeepers
When shopping in Paris, it's vital to show respect for store owners by saying a courteous "Bonjour" when entering their shop, especially if they are small. This respectful greeting could make the shopping encounter much more friendly and individualized.
Tax Refunds
Shopping in Paris presents a great advantage of reclaiming Value Added Tax (VAT) at departure. 20%, the refund that can be obtained is up to 12%. To qualify, travelers need only spend €100,01 or more at any store or department store and present their passport while completing the Tax-Free Form when making payment. Passengers should then take both documents with them upon leaving France and claim their tax rebate from airport staff before taking off again.
Quality Over Quantity
When heading to Paris for shopping, it's best practice to select a few items of greater quality instead of numerous less reliable pieces. This guarantees that the possessions will be more resilient and become an exceptional souvenirs from your time in this French city.
It is also important not to forget about Paris' reputation as a luxurious destination, search for unique products that will make you stand out!
See Related: Best Luxury Tours in Paris
Summary
This guide has everything you need to know for a successful shopping trip in Paris come 2023. You'll find iconic fashion items, gourmet food stores, treats, and affordable souvenirs, all the best this city can offer! Use these tips as your key to making the most of your stay. Happy travels and good shopping!
Frequently Asked Questions
What is famous in Paris to buy?
Tourists who come to shop in Paris can pick up a wide range of souvenirs, ranging from iconic replicas of the Eiffel Tower and books sold by Les Bouquinistes to designer handbags and special fragrances. People visiting the city could also look for Moulin Rouge fans or candles from Maison Souquet-and not forgetting Angelina's famous hot chocolate!
Is Chanel cheaper in Paris?
Heading to Paris for a shopping trip? You're in luck! Chanel products are substantially more affordable due to the VAT refund you get when purchasing them. This means that if you want to save some money on this luxury brand, then heading to France is definitely recommended.
While it's true that these items cost quite a bit here in the US, getting your hands on them at reduced prices should be an easy feat during your visit abroad – especially about buying from one of Europe's most iconic fashion houses!
What to buy from a drugstore in Paris?
Exploring the specialized products found in pharmacies throughout France is a beautiful experience of Parisian culture. An array of luxurious skincare and other remedies can be discovered in these locations, making it an exciting opportunity for shoppers!
To get the most out of your visit to this city renowned as "the City of Love," don't forget to drop by one of its drugstores – there are certainly some exciting things you'll discover inside.
Related Resources: