When you visit Paris for the first time, you will definitely want to explore the city. This can be difficult if you haven't been there before and don't know where to go. The good news is that there are plenty of interesting places to visit in Paris, including this historic boulevard and top shopping destination named after the legendary architect.
History of Boulevard Haussmann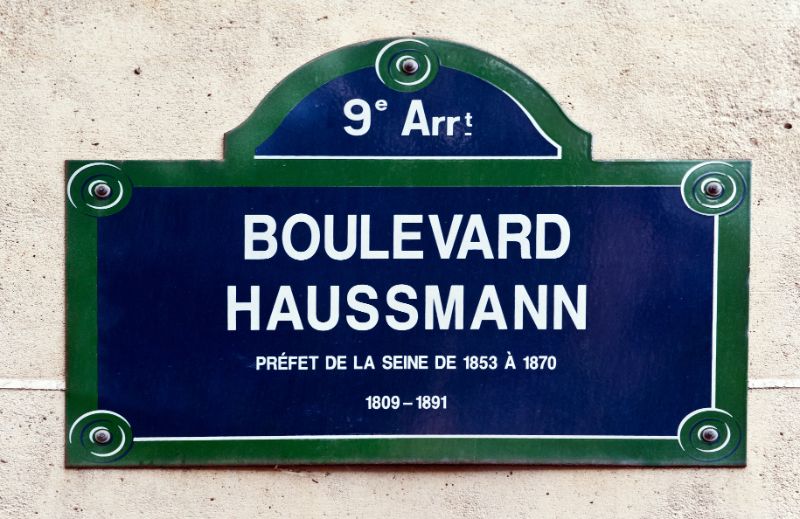 The Boulevard Haussmann in Paris is named after Baron Georges-Eugène Haussmann, a prefect of the Seine department who played a key role in rebuilding the city. The boulevard was created in the 19th century to connect the Place de l'Étoile with the new railway station.
During this period, major urbanization projects were underway throughout Europe and especially in France under Napoleon III and his chief architect Louis-Hippolyte Lebas. Baron Haussmann's reconstruction of the city included an extension of this boulevard through what had been marshland on either side of it.
About Boulevard Haussmann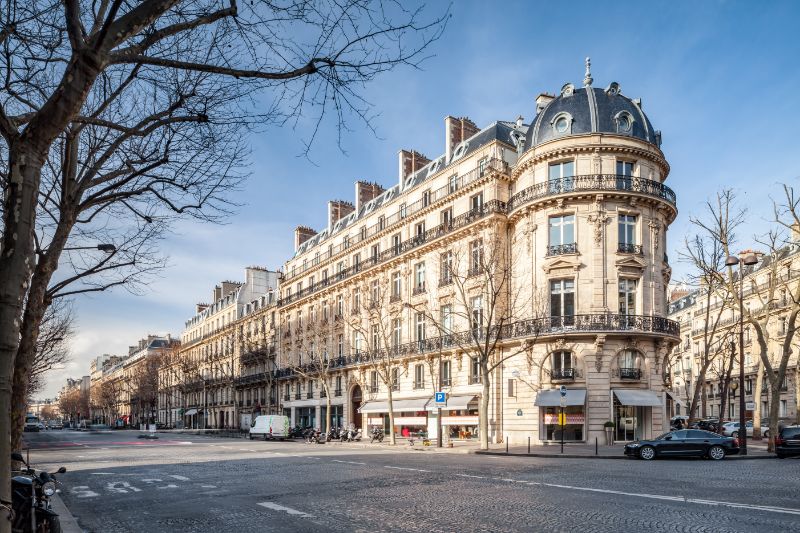 Boulevard Haussmann is a popular shopping street in Paris, France. It is named after Baron Georges Eugène Haussmann, who was the Prefect of the Seine and architect of the renovation of Paris during the Second Empire. The boulevard is one of the most expensive streets in the city and has many luxury stores along its length from Place de la Madeleine to Place de l'Etoile.
Getting to Boulevard Haussmann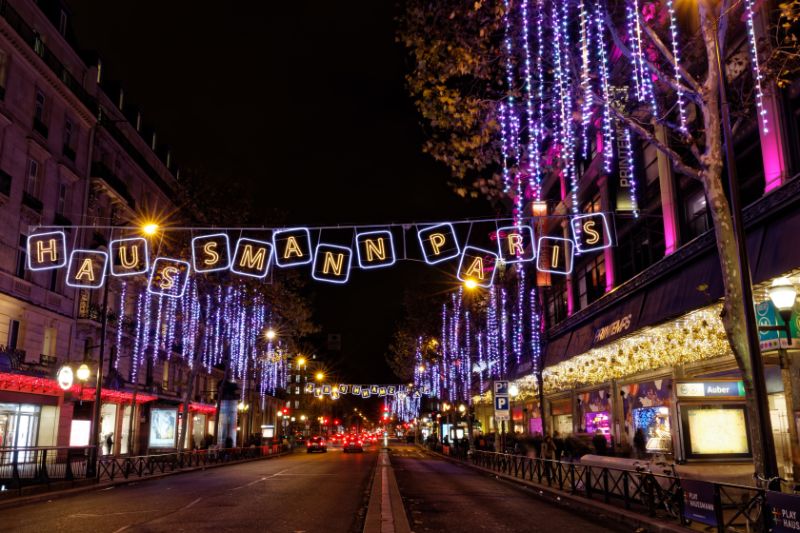 The Boulevard Haussmann is in the 9th arrondissement of Paris, which is a popular tourist destination. It's also close to the Opera Garnier and the Galeries Lafayette department stores. If you're feeling like seeing some of the other major attractions in Paris, you can walk to nearby places like Place de la Concorde or Champs Elysees in just 15 minutes or so.
Attractions Near Boulevard Haussmann
This part of the Boulevard Haussmann, located between Chaussée d'Antin et Havre Caumartin metro stations in the 9th area, behind the Paris Opera (Garnier, not the Bastille Opera), is where Paris' greatest department stores, the famous Printemps and Galeries Lafayettes, are standing.
Cosmetics, fashion, and home accessories, each floor has a theme. If you're not tired yet, a lot of other elegant stores around are going to welcome you, such as C&A, H&M, Zara, Benetton, Uniqlo, and many more!
If you are staying at the Ritz Paris, you will be just a short walk from the Boulevard Haussmann. One of the best things about this neighborhood is that it has plenty of attractions nearby, so if you want to see some sights while staying in Paris, then this is a great place for you.
The most famous attraction on Boulevard Haussmann is probably the Jardin des Tuileries. This park was designed by Andre Le Notre in 1664 and has beautiful gardens full of fountains, trees, and flowers. There are also two museums here: The Louvre Museum (which holds works by artists such as Leonardo da Vinci) and Musée de l'Armée (which exhibits historical weapons). If you're feeling adventurous, I recommend visiting both!
Another famous attraction near Boulevard Haussmann is Place Vendome which was commissioned by Napoleon Bonaparte to commemorate his victories over enemies like Austria and Russia during his reign as Emperor of France between 1804-1814 CE.
While this beautiful street may seem like any other in Paris, it's actually home to some of the city's most impressive architecture—including buildings designed by renowned architects Victor Baltard and Charles Garnier (of opera house fame). It makes for an excellent shopping destination as well.
See Related: Passages and Galeries
Conclusion
If you're planning a trip to Paris, then don't miss out on Boulevard Haussmann. It's one of the city's biggest attractions and has the best shopping in town. It also houses some interesting museums and historical sites, so if you're looking for something educational while traveling then this is it!
FAQs
What is Boulevard Haussmann Known For?
Boulevard Haussmann is best known for its architecture. The boulevard was designed by Baron Georges-Eugène Haussmann and built in the second half of the 19th century. The centrepiece of Boulevard Haussmann is the Passerelle Debilly, a pedestrian bridge that crosses over the traffic on Boulevard Haussmann from Rue du Faubourg Saint-Honoré to Rue de l'Université, providing access to Place Charles de Gaulle (formerly Place de l'Étoile).
The area surrounding boulevard Haussmann has many high-end shops, restaurants, and hotels that are frequented by tourists and locals alike.
Why was Haussmann controversial?
Haussmann was criticized for demolishing many historic buildings, including the Hôtel de Ville (1860) and Sainte-Geneviève. He also demolished too few: during his tenure as prefect of the Seine he only destroyed one building (a convent) in Paris; all others were erected after Haussmann's departure from power.
Haussmann was criticized because he destroyed too much residential housing stock that could have been used to house displaced workers or other poor people; while he did build parks and new boulevards, they were often prohibitively expensive for working-class families.
What is Haussmann architecture?
Haussmann architecture is a style of architecture that became popular in Paris during the mid-1800s. It is characterized by large buildings with elaborate facades and colorful decorations. The Boulevard Haussmann is known for its Haussmann architecture, which includes buildings like the Galeries Lafayette and Le Printemps (the flagship department stores of each chain), as well as a number of other shops, restaurants, and cafes along this stretch of road.
Related Resources