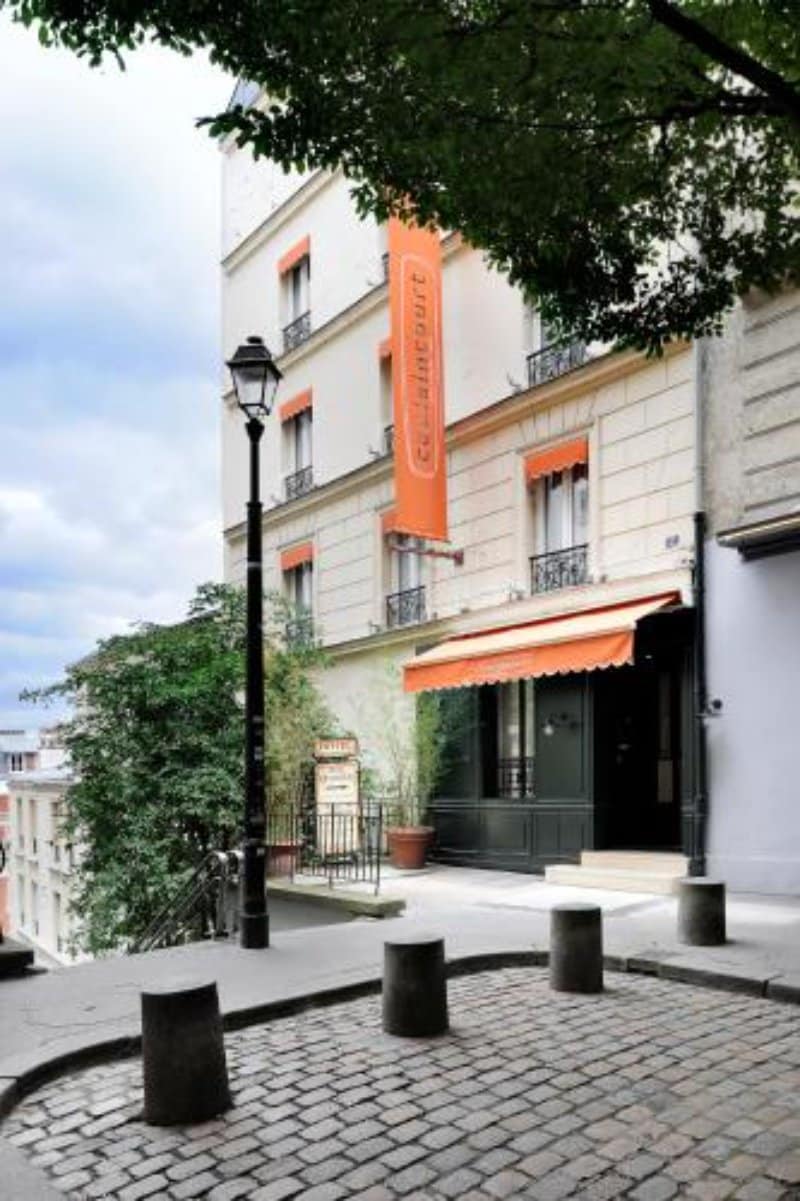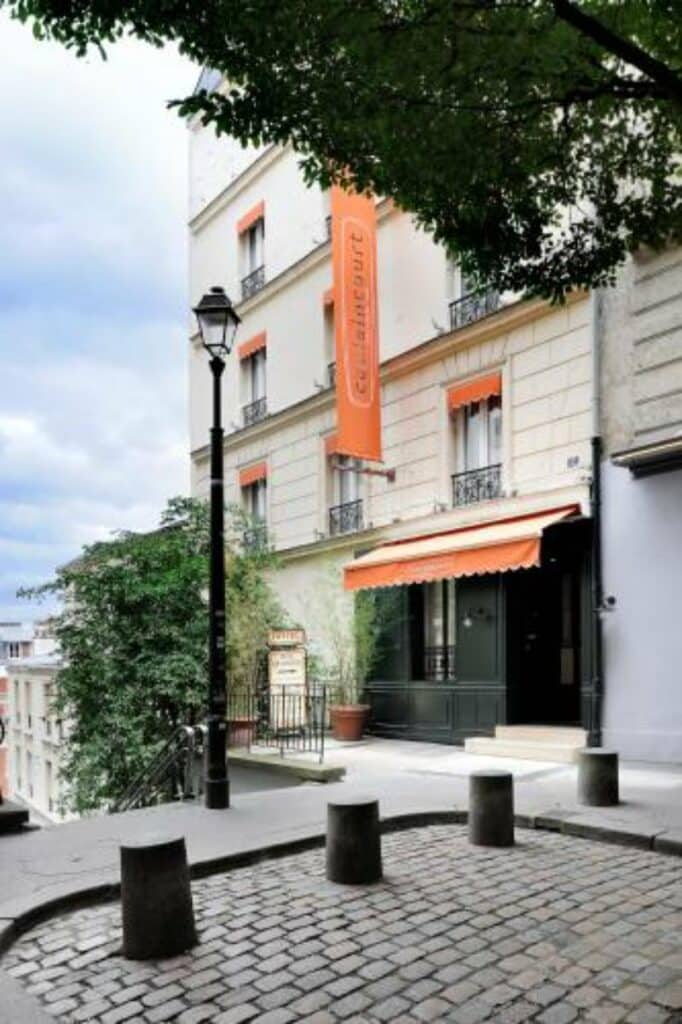 This hostel is my favorite one. Why? First, it's in my area, close to where I live… But this reason may not be a good one for you. Well, it's in Montmartre, close to the Sacré-Coeur but behind it, on the "not touristic side", less noisy and busy than the Anvers Metro station!
Just next to the entrance of the hostel, typical Montmartre stairs going down the famous hill give you a postcard view, and a nice corner cafe-restaurant (where you can have drinks, but also good food) stands right on the other side. The terrace is full of sun (and people) at lunchtime.
A nice cleaner gave me a complete "tour" of the place, telling me she was feeling there like a part of the family, meaning the staff, but also the customers. The bedrooms were clean, and the breakfast room very nice and colorful.
In brief, friendly, clean, and well located, it deserves a great mark!
Prices from 30 euros/pers. in the dormitory, to 93 euros for a triple.
See Related: Absolute Paris Hostel