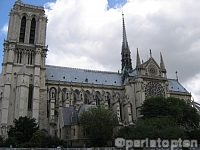 It's the most famous church of Paris, and even of the world, with a unique location on the "Ile de la Cité", and its typical Gothic style. Notre Dame de Paris stands on the site of Paris' first Christian church, Saint Etienne basilica, which was itself built on the site of a Roman temple of Jupiter!The construction of the current cathedral began in 1163, under the reign of Louis VII. Over the construction period, numerous architects worked on the site, as is evidenced by the differing styles …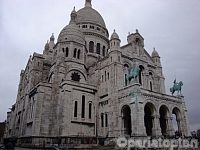 Located on the top of the Montmartre hill, looking like a big and round cake (oriental inspiration), it is visible from a few places in Paris and outside. It's also a beautiful spot for a view over Paris.The building of the cathedral was ordered to remember the 58 000 victims of the Germano-French war of 1870-1871 (under Napoleon III) and the "Bloody Week" of the Commune in Paris. The work started in 1875 and finished in 1914.To reach the church, you can climb the stairs or take the …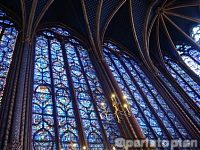 It's located on the Ile de la Cité, inside the old Royal Palace courtyard (today the Palais de Justice). In 1241, King Saint Louis (Louis IX), ordered the building of this chapelle to house Jesus Crown of Thorns and a fragment of the True Cross. He payed more than three times the price of the building to get this treasure from the Constantinople Emperor! The reliquary holding the fragments of the True Cross was destroyed during the Revolution, but today, the Crown of Thorns is in the …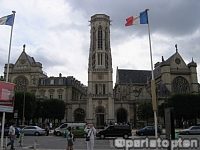 When the Louvre was a royal place, Saint Germain l'Auxerrois was the king's church. It accordingly drew an assortment of royalty, courtesans, men of art and law, and local artisans. Its architecture is in the Gothic style. Inside the church, you can admire great stained glass windows, the beautiful organ and a few other work of art. The bell, put up in 1529, was used to signal the beginning of the massacre of the Saint-Barthélémy in 1572. (Watch the …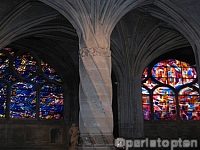 This church from the XIIIth century was rebuilt in the XVth century because it was damaged by a fire. Its name was given after a Suiss abbot from the Vth century (there is a statue of him on the outside), and an ermit of the VIth century, Séverin the Solitary. Don't miss the neo-gothic columns, and the old and modern (1970, by Jean Bazaine) stained-glass windows.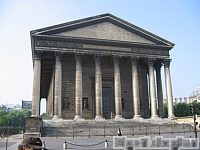 Today, with its 52 Corinthian columns, it looks like a massive Greek temple! At the end of the XVIIIth and the beginning of the XIXth centuries, the plans for the construction of the Madeleine were constantly modified. It's mainly for this reason that the building of the Church lasted some 85 years ! Six distinct periods of the construction can be identified from the laying of the foundation stone by King Louis XV in 1763 until the consecration of the church in 1843 : -Under the"Ancien …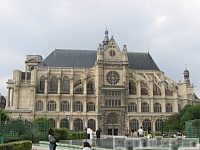 Modeled on Notre Dame, with its flying buttresses, its plan is Gothic, but the decoration is Renaissance.
Historic figures, such as Cardinal Richelieu and the Marquise de Pompadour (the official mistress of Louis XV), are associated with this church, where they were baptized.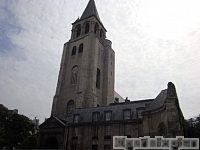 Dating from 542, it's the oldest church of Paris! It became a Benedictine abbey in the 8th century.
As a lot of monuments, it was rebuilt and restaured over the centuries, but its present plan dates from the 11th century.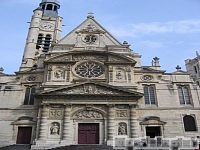 Sanctuary first founded in 1220, it was rebuilt between 1492 and 1622. It has got a Renaissance façade and a steeple from the 15th century, but a gothic interior archictecture and two spiral staircases on each side of the nave.
Located next to the Pantheon (which was originally a chuch as well), Saint Etienne du Mont holds the old tumbs of Saint Geneviève (Patron Saint of Paris), the dramatist Racine and the scientist and philosopher Pascal.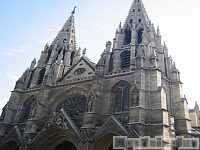 Located between Invalides and Musée d'Orsay, Sainte Cotilde-and-Saint-Valère church was built between 1846 and 1857, first by Christian Gau ( who died in 1853), followed by Théodore Ballu (architect of the Hôtel de Ville and the Trinité church). Its main style is neo-gothic and its characteristic is in its two 69 metres high spires. Inside, the new altar was created by Goudji in 2007. You can also admire the stained-glass windows by the XIXth century glass …