This shop is big and well organized. Most of the items have been cleared too. You'll spend time in this place. Even if you came without any precise idea, you'll find something you like for sure.
So I think that's the excuse I found to explain why the prices are a bit high for secondhand clothes and accessories.
About Episode Vintage in Paris, France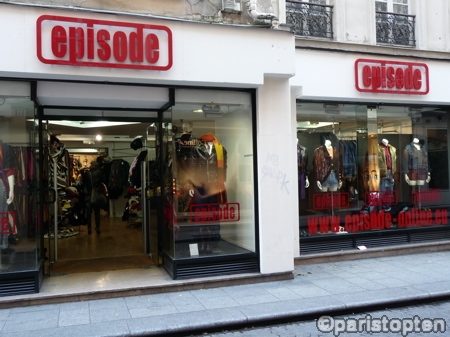 Episode Vintage Paris is a popular online store based in Paris, France. It offers a unique shopping experience with vintage items from the most iconic fashion houses in the world. Vintage is always in style, and this store specializes in all types of vintage clothes and accessories. From a 1950's Paris episode dress to a retro-inspired top, you can find anything you need. Shopping at Episode is like taking a trip back in time, with a wide variety of styles from different decades available.
Whether you're looking for something specific or just browsing the racks, Episode has something for everyone. It's no wonder that this store has become so popular; it's the perfect place to find unique pieces that will make your wardrobe stand out.
Collections Including Episode
Shopping for vintage items in Paris can be a fun and rewarding experience. There are many stores that specialize in selling vintage items, such as Episode, located in the heart of Paris, France. Here you will find a vast array of items, from clothing and accessories to jewelry and home decor. Episode is known for its excellent selection of vintage pieces, all carefully curated by experienced staff members.
In addition to shopping in-store, you can also shop online and have your purchases shipped directly to your door. Whether you're looking for just one special piece or an entire collection, Episode is the perfect place to find what you need. Shopping with Episode means you're getting some of the best vintage pieces available in Paris – so start browsing today and find something perfect for your collection.
Related Resources