Nestled in the heart of Paris, Episode Vintage Shop has become a must-visit destination for fashion enthusiasts. Located at 12-16 rue Tiquetonne, this expansive store boasts an impressive collection of second-hand and vintage clothing. With an eye for style and a knack for organization, Episode has something for every taste.
Upon entering this gem of a store, one is immediately struck by the vast selection on offer. Each item is meticulously curated and presented, ensuring a comfortable and welcoming shopping experience. From retro clothing to timeless, elegant pieces, this shop serves as a treasure trove for those looking to unearth unique finds in the city of lights.
As word spreads among fashion-savvy tourists and chic Parisians alike, Episode Vintage Shop gains more and more enthusiasts. Its glowing reviews reflect a shopping experience unlike any other, making this Parisian shop a true standout in the vintage clothing scene.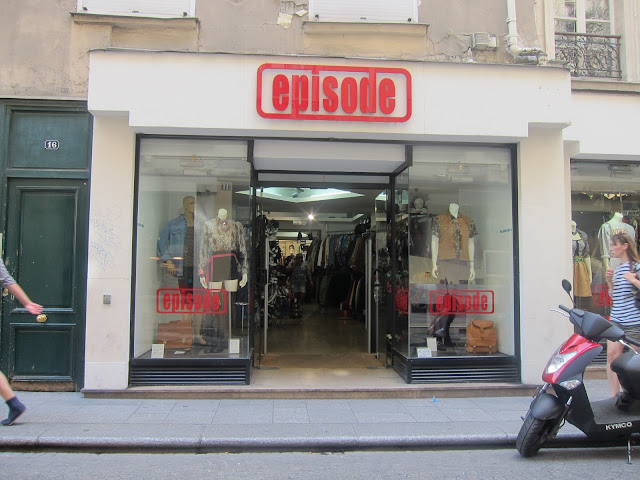 About Episode Vintage in Paris, France
Episode Vintage Paris is a popular online store based in Paris, France. It offers a unique shopping experience with vintage items from the most iconic fashion houses in the world. Vintage is always in style, and this store specializes in all types of vintage clothes and accessories.
From a 1950's Paris episode dress to a retro-inspired top, you can find anything you need. Shopping at Episode is like taking a trip back in time, with various styles from different decades available. It's no wonder that this store has become so popular; it's the perfect place to find unique pieces that will make your wardrobe stand out.
Location and Address
Nestled in the heart of the city, Episode Vintage Shop can be found at 12-16 rue Tiquetonne, Paris. This gem of a store is situated in an area brimming with history and culture, making it an essential stop for anyone seeking to experience the true spirit of Paris. It is surrounded by attractions, trendy boutiques, and eateries, drawing in locals and tourists alike.
Opening Hours
The store is open to vintage enthusiasts from Monday to Saturday, affording ample time for visitors to explore its vibrant collection. However, potential shoppers should note that, as of January 2020, Episode Paris is closed on Sundays due to a court order. There's no need to worry for those visiting other Episode branches in Denmark, Netherlands, and Belgium, as these shops remain open on Sundays.
Episode Vintage Shop Paris offers a delightful trip down fashion memory lane, boasting an impressive selection of retro clothing and accessories. Whether searching for a 1950s Parisian dress or a quirky vintage accessory, this shop has it all. The skilled staff members are always ready to help find that perfect piece. After all, unearthing a hidden treasure amongst the racks at Episode is an experience that can't be missed.
Collections Including Episode
Shopping for vintage items in Paris can be a fun and rewarding experience. There are many stores that specialize in selling vintage items, such as Episode, located in the heart of Paris, France. You will find many items here, from clothing and accessories to jewelry and home decor. Episode is known for its excellent selection of vintage pieces carefully curated by experienced staff members.
In addition to shopping in-store, you can also shop online and have your purchases shipped directly to your door. Whether you're looking for just one special piece or an entire collection, Episode is the perfect place to find what you need. Shopping with Episode means you're getting some of the best vintage pieces available in Paris – so start browsing today and find something perfect for your collection.
Trending Vintage Fashions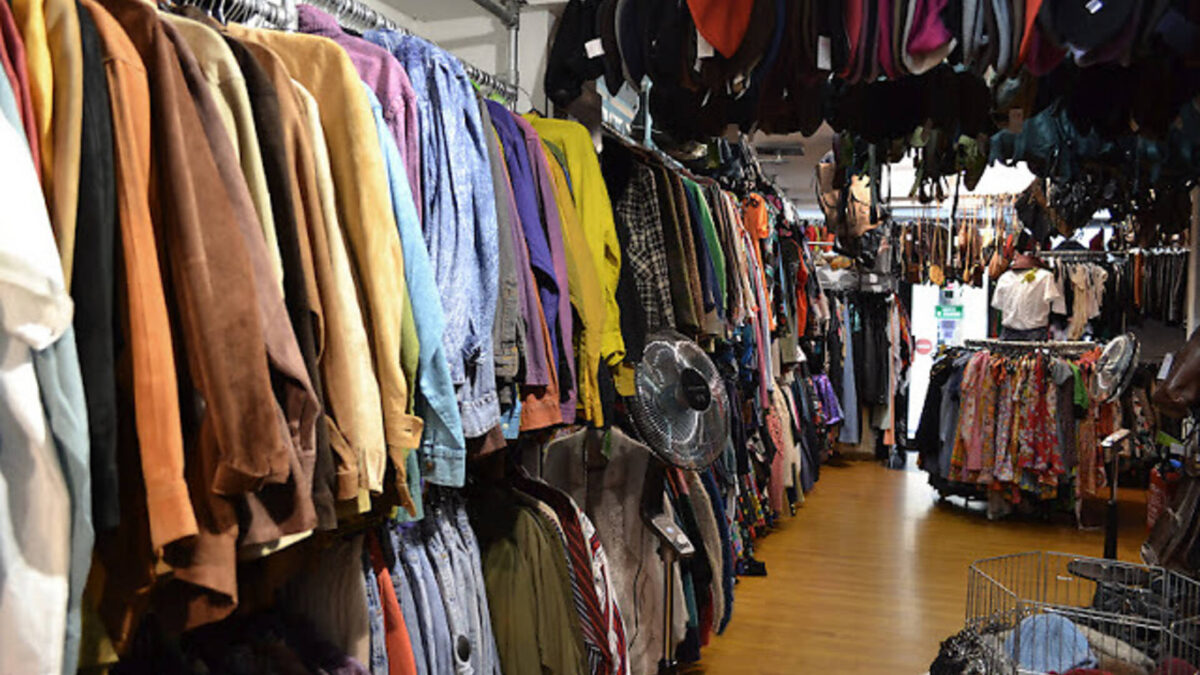 Located in the heart of Paris, Episode Vintage Shop offers an impressive collection of on-trend and unique vintage pieces for both men and women.
Clothing for Men
At Episode Vintage Shop, gentlemen can find an eclectic mix of timeless classics and statement pieces. Leather bags and accessories stand out, showcasing a range of styles from rugged to refined. Among the denim selection, jeans from iconic brands like Levi's and Wrangler are a must-have for any vintage aficionado. Shoppers can discover racks filled with casual wear, such as vintage tees and timeless patterns in button-up shirts.
For a dose of sartorial elegance, Episode's selection of Dior suits lends a sophisticated touch to any wardrobe. Pair these suits with a crisp white shirt for a timeless look or opt for a patterned tie to express a bold fashion statement. Whether you're seeking denim, suiting, or accessories, Episode ensures that men have plenty of choices in their vintage shopping experience.
Clothing for Women
Women flock to Episode Vintage Shop to find one-of-a-kind dresses, skirts, and other garments from illustrious fashion houses. Classic dresses in timeless silhouettes by popular designers capture the essence of vintage. In addition, expect to find an array of chic skirts for various occasions, from casual denim minis to elegant pencil skirts.
Of course, no wardrobe is complete without the perfect pair of shoes to accompany these stunning vintage pieces. Episode offers an assortment of footwear to suit different styles, including leather boots, heels, and the ever-popular Converse sneakers. Accessorize these ensembles further by exploring Episode's display of accessories, such as scarves, belts, and statement necklaces.
Overall, Episode Vintage Shop Paris remains a must-visit destination for fashion-conscious individuals seeking unique pieces to inject charm, personality, and authenticity into their wardrobes. Whether you're drawn to labels like Dior or on the hunt for vintage denim, Episode Vintage Shop Paris has something to suit every shopper's style preferences.
See Related: Best Farmers Markets in Paris: A Comprehensive Guide
Exploring the Store
Atmosphere and Browsing
Stepping into Episode vintage shop in Paris, one immediately feels the energy and nostalgic atmosphere that engulfs the space. The store is a haven for those seeking unique, vintage pieces with character and history. The blend of hip designers and specialist addresses in the Etienne Marcel neighborhood adds to the ambiance, drawing in a diverse crowd of fashion enthusiasts.
Browsing through the aisles feels akin to embarking on a treasure hunt, where each rack potentially harbors a hidden gem. The store layout is conducive to leisurely exploration, allowing shoppers to effortlessly discover amazing, one-of-a-kind items that resonate with their style and personality.
Curated Selections
Episode's curated selection distinguishes itself from other vintage stores in Paris. Each piece in the store is carefully handpicked, reflecting a mix of timeless fashion styles and trends that provide shoppers with ample inspiration and an opportunity to create a unique wardrobe. From casual hoodies to high-quality jackets, the range of clothing items in Episode caters to a variety of tastes and needs.
Moreover, the store's organized presentation of accessories and clothing items evokes an effortless boutique-like experience. Shoppers can easily find key clothing pieces and nostalgic treasures, ensuring a satisfying and fruitful vintage shopping spree in the heart of Paris.
Affordable Pricing and Payment Options
Episode Vintage Shop in Paris offers an impressive selection of vintage and second-hand clothing items. As you step into the store, you'll immediately notice the efficient organization, allowing you to easily rummage through the clothing sections. What's more, Episode is known for its reasonable prices, making it an attractive destination for the budget-conscious shopper looking for a unique vintage piece.
Buyers can expect to find pieces like shirts priced around €10-€15, while other items, such as jackets, may range between €30-€40. The affordability of the store is a testament to its dedication to providing its clientele with value without compromising on style or quality.
When it comes to payment options, Episode Vintage Shop caters to the demands of modern shoppers. The store accepts various payment options such as credit cards and cash, ensuring that customers can enjoy a seamless transaction as they invest in their next wardrobe treasure.
While navigating the shop's well-organized rails, treasure hunters will appreciate the knowledgeable staff's assistance. The employees are passionate about sharing their love for curated vintage clothing. Their expertise adds to the overall shopping experience, creating a curated environment for customers to find stunning vintage pieces at affordable prices.
Episode Vintage Shop in Paris is a testament to the art of striking a balance between affordability and quality. With its reasonable prices, seamless payment options, and knowledgeable staff, the store is a go-to destination for any savvy vintage fashion enthusiast.
Additional Services and Offerings
Episode Vintage Shop in Paris offers more than just a fantastic selection of clothing and accessories. Among their additional services, they provide repair services for their customers. Perfect for bringing your favorite vintage piece back to life or fixing up a recent purchase. These skilled craftsmen ensure your beloved garments maintain their original charm.
While the in-store shopping experience is certainly worth a visit, Episode also caters to those who prefer to browse from afar. Their website offers a user-friendly interface, complete with images and descriptions, allowing shoppers to easily peruse their offerings. The online platform ensures that the treasures within Episode can extend beyond the Parisian streets to customers around the globe.
Episode understands the importance of having a strong online presence, and through social media channels, they keep customers informed about new arrivals, sales, and events. As part of its digital evolution, the shop participates in virtual events and collaborations with influencers to further engage and cater to its audience.
In essence, Episode Vintage Shop Paris provides customers a well-rounded experience, whether they explore the store in person or from the comfort of their homes. With a variety of services and a continuously updated inventory, Episode is a one-stop destination for lovers of all things vintage.
Popular Neighborhood Vintage Shops
Le Marais Vintage Shops
Le Marais is a vibrant and trendy neighborhood in Paris, known for its eclectic mix of vintage shops. One noteworthy spot in this area is Mamie Blue, a quaint little store filled with unique pieces. The shop boasts an impressive selection of vintage clothing, accessories, and even some furniture. The knowledgeable staff and cozy atmosphere make it a must-visit destination for vintage lovers.
Another gem in Le Marais is Espace Kiliwatch, a staple for fashionable Parisians seeking one-of-a-kind finds. This store offers a well-curated collection of vintage garments and accessories, often featuring prominent designer brands. The shop is organized and inviting, making it easy for patrons to navigate their way through different eras of fashion.
Montmartre Vintage Shops
Montmartre, the historic hilltop neighborhood in Paris, is full of artistic flair and home to some remarkable vintage shops. Among them is Guerrisol, a chain of affordable vintage shops scattered around Paris. With racks filled to the brim and new items coming in regularly, Guerrisol provides a treasure trove for those willing to sift through its offerings. The unbeatable prices and variety of sizes make this spot perfect for any vintage aficionado.
While exploring Montmartre's maze of streets, visitors should also keep an eye out for smaller, lesser-known vintage shops. These hidden gems often carry a curated selection of items at reasonable prices, offering an authentic Parisian shopping experience.
In both Le Marais and Montmartre, the abundance of vintage shops ensures that visitors will leave with fantastic finds, memories of unique shopping experiences, and a newfound appreciation for Paris's timeless style.
Markets and Department Stores
When it comes to vintage shopping in Paris, Episode stands out amongst the myriad of markets and department stores that scatter the city. In addition, when walking its picturesque streets, one cannot help but be drawn in by the charm and variety of the bustling markets and high-end establishments.
The Parisian shopping scene is rich with historic department stores like Galeries Lafayette and Le Bon Marché. These grand temples of consumerism boast an exquisite array of designer labels, cutting-edge fashion, and an atmosphere of luxury. Yet for the vintage enthusiast, the true treasures lie within the second-hand gems hidden around the city.
Among these, Episode Vintage Shop is a premier destination for fashion connoisseurs. Like other classic second-hand stores, visitors can find an assortment of '80s dresses, leather bags, boots, skirts, and jeans. However, where Episode truly shines is in its careful curation of high-quality vintage pieces that attract both locals and tourists alike.
For those looking for a more relaxed shopping experience, there's no better place than the open markets of Paris. Studded around various neighborhoods, these markets offer a mix of vintage clothing, fresh produce, and artisanal goods. While exploring the city, watch for daily markets like the Marché des Enfants Rouges, where one might stumble upon a unique accessory or timeless garment to enhance your vintage collection.
Of course, Paris wouldn't be a shopping paradise without many vintage shops. From the gold standard of Thanx God I'm A V.I.P, offering fashionable items from prestigious brands like Chanel and Lanvin to the Emmaüs bric-a-brac store, an affordable find awaits both the seasoned collector and the curious passerby.
Whatever your shopping preferences, Paris's metropolitan landscape never fails to deliver an enjoyable experience. For those who consider themselves true vintage treasure hunters, a visit to Episode Vintage Shop and some meandering through the city's markets and department stores is a must.
See Related: Best American Hotels In Paris
International Influence and Appeal
Episode, a vintage shop in Paris, has successfully garnered an international appeal with its unique blend of European and American influences. The Dutch wholesaler GAIA has played a significant role in establishing Episode as a prominent name in the vintage clothing scene. By importing and stocking curated second-hand pieces from Europe and the US, Episode has created a distinctive selection that appeals to a diverse clientele.
As one wanders through the shop's well-organized and stylish premises at 12-16 rue Tiquetonne, one will likely encounter a tasteful mix of vintage clothing items. These range from Dutch-inspired garments to classic American pieces such as denim jackets, leather boots, and vintage tees. The store has expertly integrated these varied influences, catering to fashion-savvy shoppers from all over the globe.
The wholesale aspect of Episode's business model also contributes greatly to its international success. The store obtains rare and high-quality items at competitive prices by purchasing in bulk from various European and American sources. This factor undeniably enhances its appeal to the discerning customer. This approach also facilitates a healthy rotation of items, ensuring shoppers can access a fresh assortment of unique fashion finds every time they visit.
In conclusion, Episode's international influence and appeal can be attributed to its skillful blend of Dutch, European, and American vintage clothing and its savvy wholesale buying practices. The result is a unique shopping experience that caters to a diverse and cosmopolitan clientele searching for fashionable gems from the past.
Frequently Asked Questions
What are the best vintage shops in Paris?
Paris is a haven for vintage lovers, with countless incredible vintage shops to explore. Episode Vintage Shop, located at 12-16 rue Tiquetonne, is one such store that has earned a stellar reputation for its well-organized selection and trendy pieces. Other popular vintage shops in the city include Vintage Désir, Gabrielle Geppert, Retro Chic, Chinemachine, and RAG Vintage. These stores offer a delightful mix of vintage clothing, accessories, and unique finds that cater to various tastes and budgets.
Where can I find a Kilo Shop in Paris?
Kilo Shop is a popular chain of vintage stores in Paris that sells items by weight, making it an exciting and affordable choice for enthusiasts. Several branches of Kilo Shop are spread across the city, but the centrally-located store at 125 Boulevard Saint-Germain is a favorite among locals and visitors alike. Keep an eye out for other Kilo Shop locations amidst your Parisian adventures, as you never know when you'll stumble upon a fantastic vintage find.
What makes Parisian vintage shops unique?
Parisian vintage shops stand out from their counterparts in other cities due to their impeccably curated selections, diverse offerings, and knack for blending old-world elegance with modern trends. These shops provide fashion-savvy customers with an opportunity to discover one-of-a-kind pieces from various eras and designer items at a fraction of their original price. Moreover, the charming atmosphere of these stores mirrors the city's timeless appeal, allowing shoppers to immerse themselves in the Parisian fashion scene truly.
Related Resources