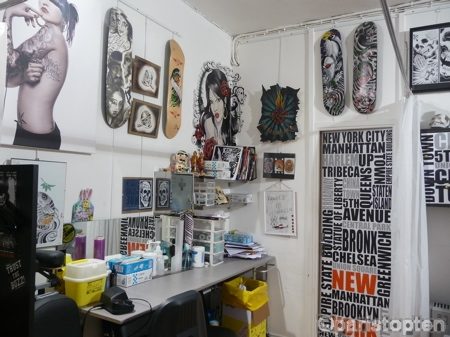 A friendly and cosy little shop, in a nice area not very well known by foreigners, but close to the famous Père Lachaise cemetery. The tattooer Laura Satana, who opened her shop in 2004, the manager Virginie, and Nico the other tattooer,  will welcome you and provide you the best advises for what you're looking for. Guests are popping in sometimes.
You'll have to book an appointment at the shop. Prices between 100 and 200 euros/hour depending on the work.
No piercing.
Opened from Monday to Saturday from 1.00 p.m. to 8.00 p.m. Closed on Sunday.
See Related: Artcorp Tattoo