Paris, the city of love and gastronomy, has long been known for its exceptional food scene. One element that adds to its culinary charm is the presence of various farmers markets scattered throughout the city. These outdoor markets offer locals and tourists alike a chance to indulge in fresh, locally-sourced produce, artisanal goods, and a unique Parisian atmosphere.
Notable farmer's markets in Paris include the Bastille, Marché des Enfants Rouges, and Aligre. The Bastille market in the 11th arrondissement is a popular destination for locals and visitors. The Marché des Enfants Rouges, situated in the ever-charming Marais district, is another must-visit flea market destination, offering various food stalls and produce. In the 12th arrondissement, the Aligre market attracts food lovers with its vibrant atmosphere and diverse range of quality products.
These markets provide a genuine experience for anyone looking to immerse themselves in the day-to-day life of Parisians while discovering the finest food and ingredients the city has to offer. So whether you're on the hunt for the freshest fruits and vegetables, rare cheeses, or handmade delicacies, be sure to stop by one of these bustling farmers' markets in the French capital.
Popular Farmers Markets in Paris
Rue Montorgueil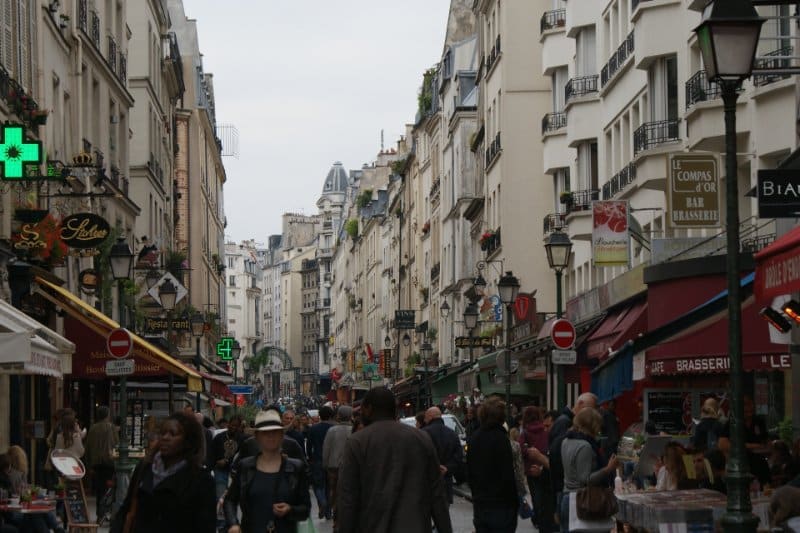 Rue Montorgueil is a vibrant marketplace in central Paris, offering a wide range of fresh produce, meats, fish, and cheeses. Visitors can enjoy the lively atmosphere as they explore the various specialty stands and indulge in delicious food options. The street is also home to cafes, colonial-era buildings, and bakeries, making it a delightful destination for tourists and locals alike.
Rue Mouffetard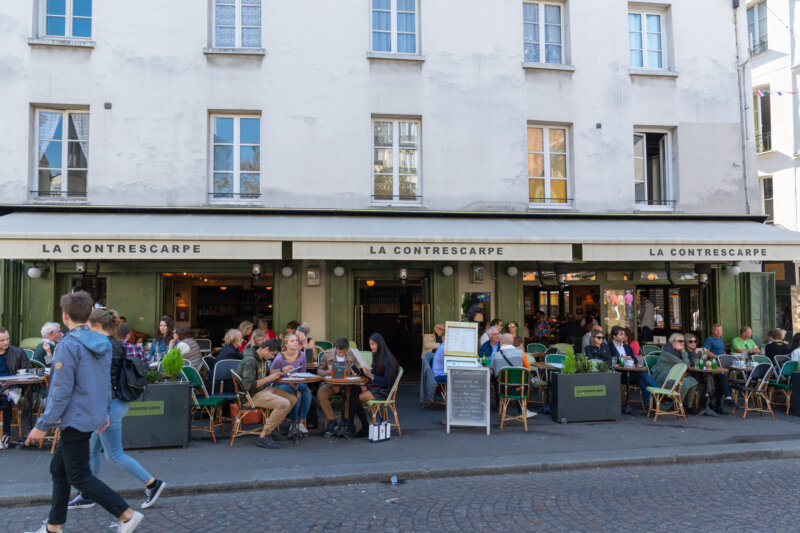 Located in the Latin Quarter, Rue Mouffetard is known for its picturesque setting and historical charm. This cobblestoned, street market features a thriving and diverse selection of vendors, selling seasonal fruits, vegetables, bread, olives, and much more. The daily market offers an authentic Parisian shopping experience, rich in flavor and atmosphere.
See Related: Marché Rue Cler
Bastille Market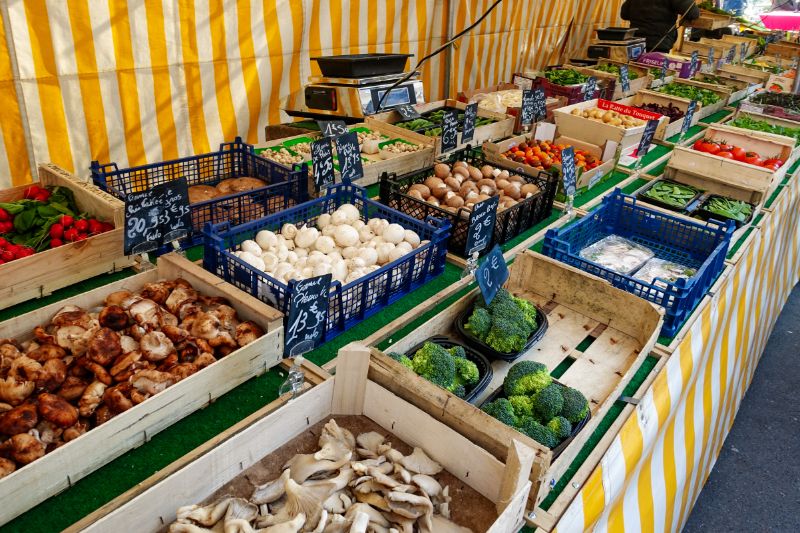 The Bastille Market, situated close to the famous Bastille square, is one of the largest farmers markets in Paris. Boasting more than 100 stalls, visitors can find an array of fresh produce, from fish and meats to cheese and wine. On Sundays, the market also offers artisanal crafts and antiques, making it a popular spot for shoppers of all interests.
Marais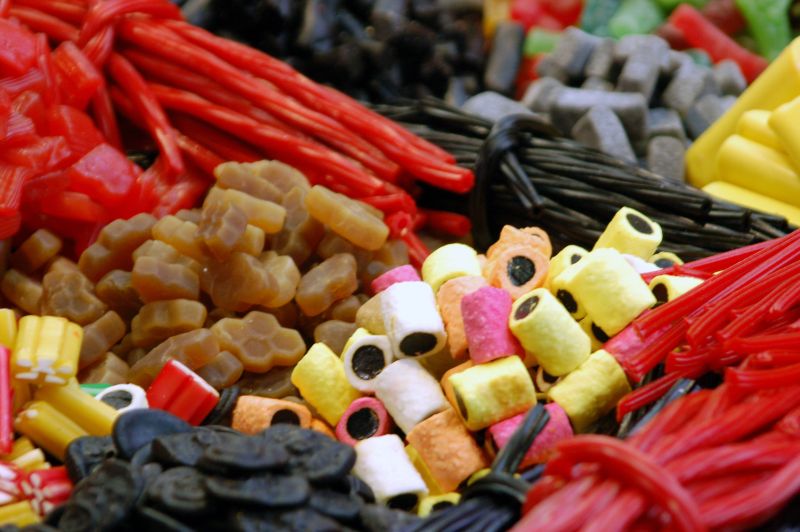 The Marais area is home to several farmers markets, one of which is the Marché des Enfants Rouges. Established in 1628, it is the oldest farmers and largest wholesale food market in Paris. Here, visitors can find locally sourced products, as well as multi-ethnic street food options ranging from Italian to Lebanese. Its charming and historical atmosphere attracts many tourists and locals, who enjoy the diverse culinary offerings and lively atmosphere.
Rue des Martyrs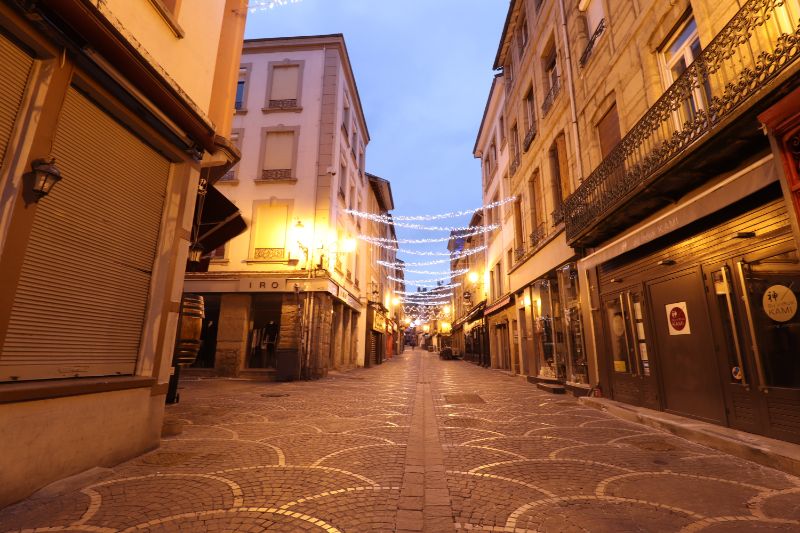 Rue des Martyrs is an iconic foodie destination in the 9th arrondissement, renowned for its exceptional array of gourmet and artisanal offerings. The bustling street is home to various food shops and traditional market stands, where visitors can discover fresh fruits, vegetables, meats, cheeses, and baked goods. The Rue des Martyrs market offers an authentic Parisian experience with a strong focus on quality and tradition.
See Related: Explore the Latin Quarter: Best Things to Do in the Left Bank
Specialty Products at Farmers Markets
Paris offers numerous vibrant farmers markets that showcase an array of specialty products. These markets are known for providing high-quality, locally-sourced items best markets that cater to diverse tastes and preferences.
One of the most sought-after items at these markets is cheese. Patrons can find a variety of local cheeses, including artisanal and organic options. With France being a hub for fine cheeses, visitors can delight in exploring different regional specialties that showcase a wide range of flavors and textures.
Meat lovers will also not be disappointed when visiting these markets. From poultry to game, markets in Paris present a diverse selection of meats, often sourced from nearby farms. Quality and freshness are key aspects, ensuring customers receive the best cuts of meat for their culinary creations.
Crusty, flavorful bread is another staple product at Parisian farmers markets. The array of bread available caters to all preferences, ranging from traditional baguettes to specialty bread infused with nuts, seeds, and other unique ingredients.
Wine enthusiasts can also find a selection of locally-produced wines at these markets. Parisian farmers markets embrace the rich wine-making heritage of France, offering customers a chance to taste a variety of wines from different regions and vineyards.
Fresh seafood is another prominent feature at these farmers markets. Fish and other seafood options at flower market are often sourced from nearby coastal regions, ensuring maximum freshness and quality. With a variety of seafood available, customers can explore options like fish, shellfish, and even specialty items such as fresh hummus.
In summary, Parisian farmers markets excel in providing an extensive range of specialty products, which include local cheeses, quality meats, fresh fruit, flavorful bread, diverse wines, and fresh seafood. Visitors looking for the finest ingredients will undoubtedly find them in these bustling and lively markets.
See Related: Things To in Paris on Bastille Day: A Comprehensive Guide
Fresh Produce and Picnic Options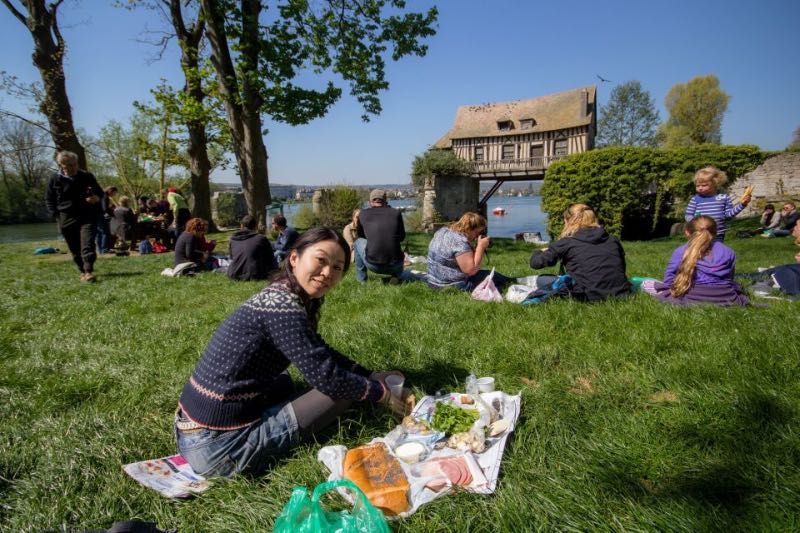 Paris is home to a variety of fantastic farmers markets offering fresh produce, making them perfect places to pick up ingredients for a picnic. From succulent fresh fruits and vegetables to an assortment of cheeses and artisanal products, these markets provide locals and visitors with a taste of the city's culinary treasures.
One notable farmers market is the Marché Bastille in the 11th arrondissement. With a wide selection of fresh and locally-sourced produce, it is an ideal spot to assemble a delightful picnic for a day out in Paris. Patrons can expect to find a vast array of seasonal fruits, vegetables, and unique local goods.
Another well-regarded market is the Aligre market in the 12th arrondissement. Known for its vibrant atmosphere and diverse offerings, the Aligre market is an excellent place to shop for a variety of fresh produce. Browse through stalls filled with colorful fruits, vegetables, and other gourmet ingredients perfect for picnics.
For an organic twist, the Marché biologique des Batignolles in the Batignolles neighborhood is an attractive option for those wanting to support sustainable agriculture. This market exclusively features organic products, ensuring that fresh fruits and vegetables are as eco-friendly as they are delicious.
The 5th arrondissement of Paris also boasts two impressive markets: Maubert Market and Place Monge Market. Both of these bustling markets brim with fresh produce, while their convenient locations make them favorite spots for locals and tourists alike.
In summary, the city of Paris offers numerous farmers markets that specialize in fresh produce, from organic vegetables to seasonal fruits. Each farmers market paris has has its unique flair and offerings, making them ideal locations to gather ingredients for a picnic, whether you're exploring iconic attractions or taking a break in a picturesque park.
Arrondissements and Key Locations
Paris is home to numerous farmer's markets spread across its arrondissements. Each market offers a unique atmosphere and the open air market provides an array of fresh, high-quality products to locals and tourists alike.
5th Arrondissement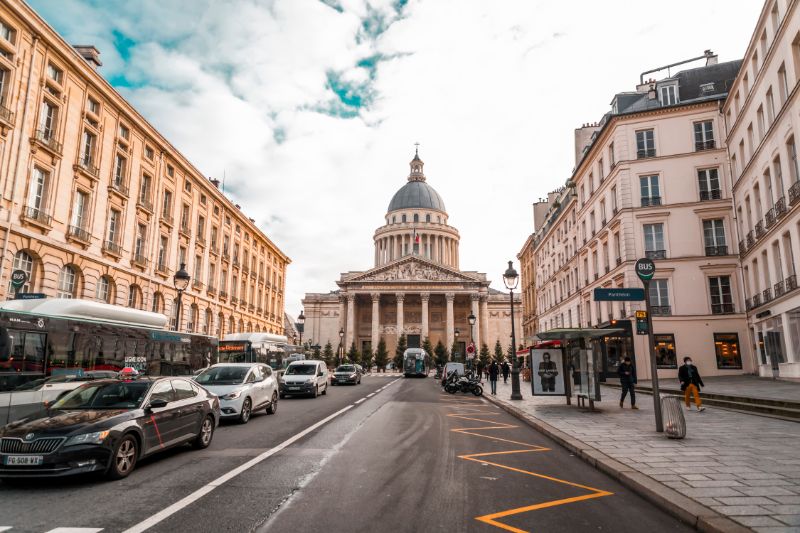 The 5th arrondissement is known for two popular markets, Maubert Market and Place Monge Market. These markets are renowned for their charming ambiance and diverse selection of food items. Both markets cater to locals looking for fresh fruits, vegetables, cheeses, meats, and more.
7th Arrondissement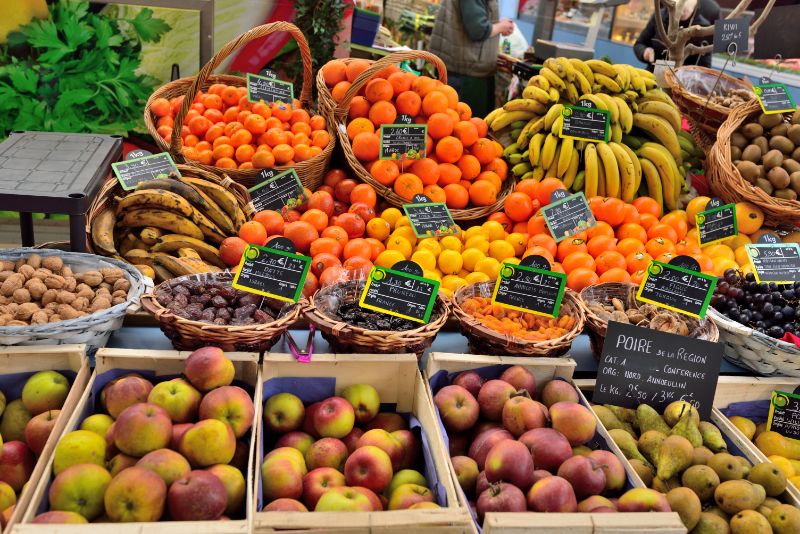 In the 7th arrondissement, the Saxe-Breteuil Market is a must-visit for anyone exploring Parisian food markets. Situated on Avenue de Saxe, this market not only boasts an extensive range of fresh produce but also offers an incredible view of the Eiffel Tower. It is open on Thursday and Saturday mornings, from 7 am to 2:30 pm.
See Related: Best Paris Food Tours in Paris
11th and 12th Arrondissements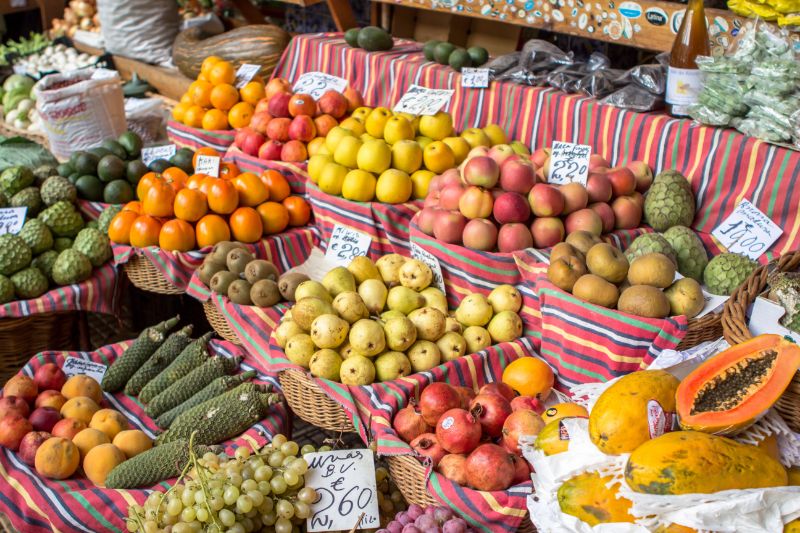 The Aligre market in the 12th arrondissement has gained a reputation for its vibrant atmosphere and authentic Parisian character. It is the perfect spot to enjoy a lively market experience while browsing a wide array of fresh foods and groceries.
Not far from here, in the 11th arrondissement, lies the well-known Bastille Market. Located close to the iconic Bastille monument, this farmer's market features a large variety of stalls selling fruits, vegetables, meats, cheeses, and more. It is open on Sundays and Thursdays, making it an ideal location for a weekend visit.
Gare de l'Est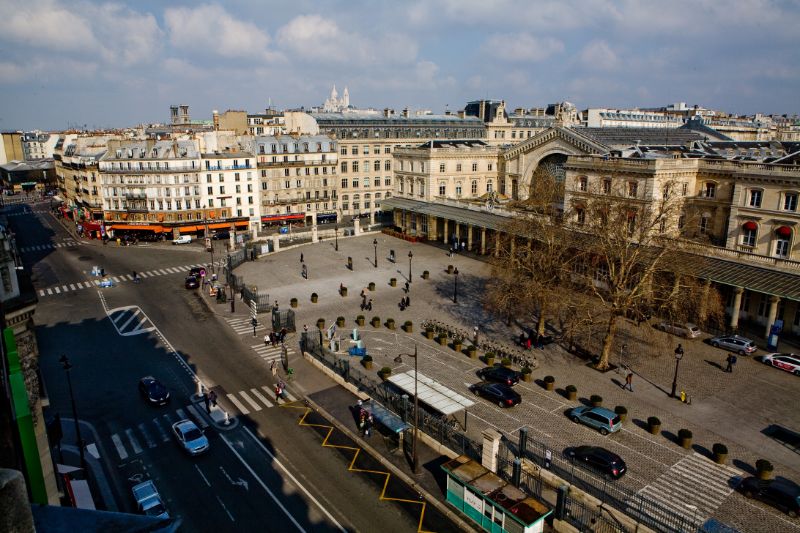 In the vicinity of Gare de l'Est, visitors can explore the popular Marché Couvert Beauvau. This covered market offers a wide range of food items and is a convenient option for travelers passing through the bustling train station area.
These key locations in various arrondissements showcase the diverse and vibrant world of Parisian food markets. Each food market also has its own charm and character, providing visitors with a unique experience while exploring the city's culinary landscape.
Traditional and Unique Offerings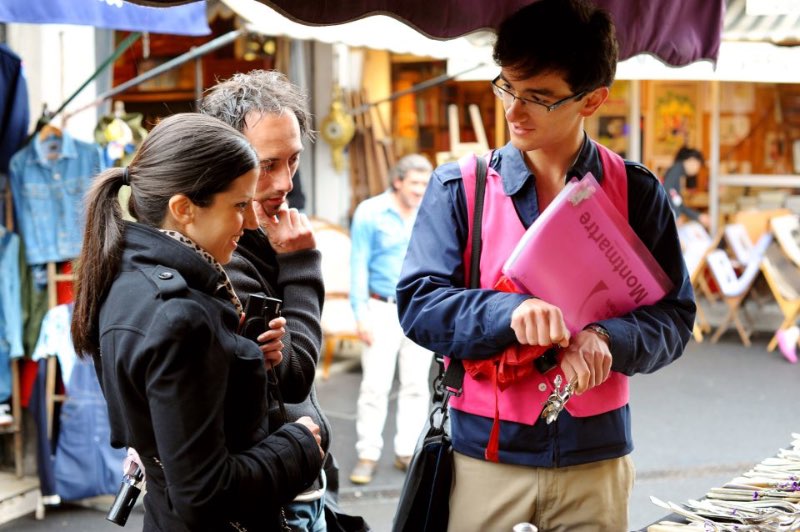 Paris is home to a wide variety of farmers markets, each with its own unique characteristics and offerings. Traditional street markets can be found throughout the city, providing locals and tourists alike with access to fresh, locally sourced produce.
One such example is the Aligre market, located in the 12th arrondissement. This market boasts a diverse range of products, from fresh fruits and vegetables to meats and cheeses. It is an excellent place to experience the local Parisian food scene and sample some of the city's traditional culinary delights.
Another popular market is the Bastille market in the 11th arrondissement. Known for its lively atmosphere and extensive selection, the Bastille market is a must-visit spot for those seeking fresh produce and unique artisanal goods.
For a more organic experience, the Marché biologique des Batignolles in the Batignolles neighborhood offers a wide range of organic products, including fruits, vegetables, and meats. This organic market is perfect for environmentally-conscious shoppers interested in supporting sustainable practices.
In addition to traditional markets and market streets, there are also some unique offerings in the Parisian market scene. The Marché des Enfants Rouges in the Marais district stands out as a cultural melting pot with various international food stalls offering culinary delights from all over the world. This market provides a unique opportunity to experience and taste the variety of global cuisines alongside the selection of fresh produce and artisanal goods.
Another unique market is the Marché Dejean in the Goutte d'Or area of the 18th arrondissement. Catering specifically to the West African community in Paris, this market offers a range of African ingredients such as tilapia and manioc as well as traditional African foods and products.
In conclusion, the Parisian farmers market street side scene offers a mix of traditional and unique offerings, providing visitors with a chance to explore the city's food culture through diverse and local products.
Related Resources: