If you love to travel, then Paris is one of those cities that can amuse you with its rich, historic norms and cultures. Whether it be statues from the 17th Century or rituals of the past, Paris has a lot to offer. Because France has a rich history, its museums are a must-go place for tourists all over the world.
If you have already made up your mind about a tour to the French capital, visiting some of its most famous and historic museums should be on your plate. In this article, we have highlighted some of the best museums that you can visit in Paris, free of cost.
Best Free Museums in Paris, France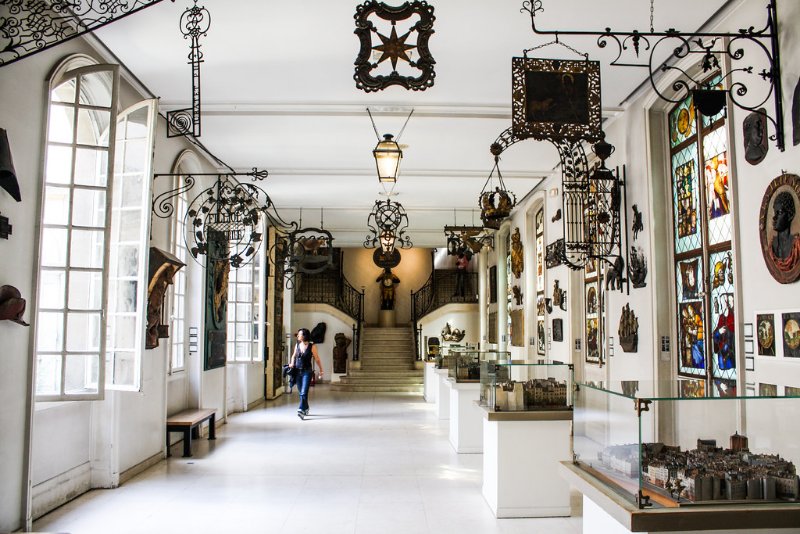 The Carnavalet museum is one of the oldest and one of the best free Paris museums. It was established in 1880 and was opened to the public on February 25th of the same year. This museum is devoted to the history of Paris, which occupies two adjacent villas.
It features a wide range of magnificent painting collections that date back to the Renaissance. The museum also has mesmerizing landscapes that represent the history of Paris, its development, and paintings of aristocratic characters of yesteryear.
The courtyard of the Carnavalet museum houses a sculpture of Louis XIV. It also exhibits the transformation of Lutece – a village inhabited by the Parisi tribes. You can also find an extensive collection of art and practical objects as you move to the museum's lower levels.
These include neolithic canoes, ancient gold coins, sculpted heads, and earthenware pots. Above all, countless paintings, drawings, engravings, photographs, and modern sculptures are a sight to watch in this unique collection of art.
2. Petit Palais Museum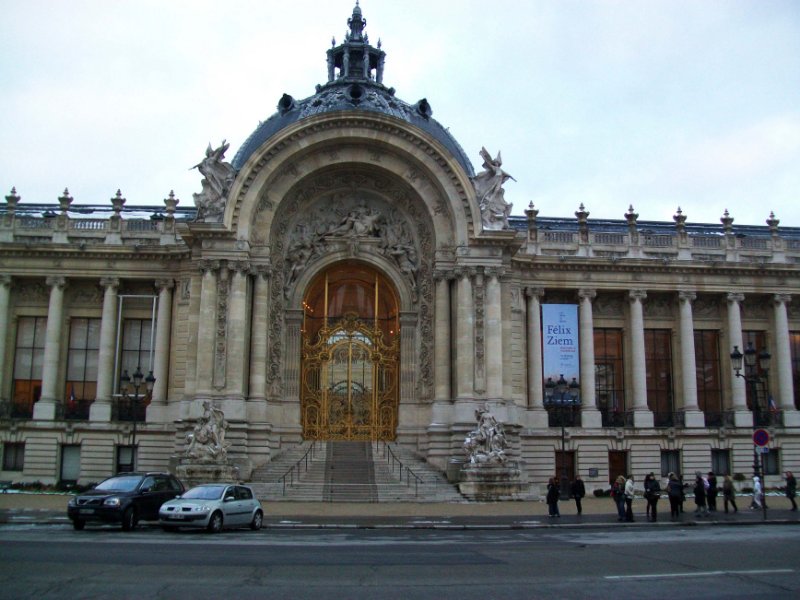 The Petit Palais is an art museum located in Paris that was created for the 1900 Universal Exhibition. It is divided into two levels with multiple rooms designed to accommodate all sorts of historical collections.
The external gallery of the museum is dedicated to art objects, while the inner one houses paintings.
Meanwhile, the lower gallery and the main gallery are devoted to housing grand sculptures, exhibiting the French history of fine arts. Not to mention the mosaic floors, marble walls, dome, and vaults that house metaphorical paintings.
Moreover, the Petit Palais Museum demonstrates paintings, sculptures, and art objects that have a symbolic representation of French arts throughout their history.
This museum has a stunning collection of jewelry, decorative vases, and ornamental motifs from the 20th Century. It also highlights the portraits and carvings that depict the debauched lifestyles of kings and knights of the medieval ages.
You can also witness 18th Century treasures, including a vast collection of paintings, furniture, silverware, and enameled items. Plus, this museum displays a wide range of antiques, books, drawings, and art objects that date back to the dark ages.
See Related: Rodin Museum
3. Musée d'Art Moderne de Paris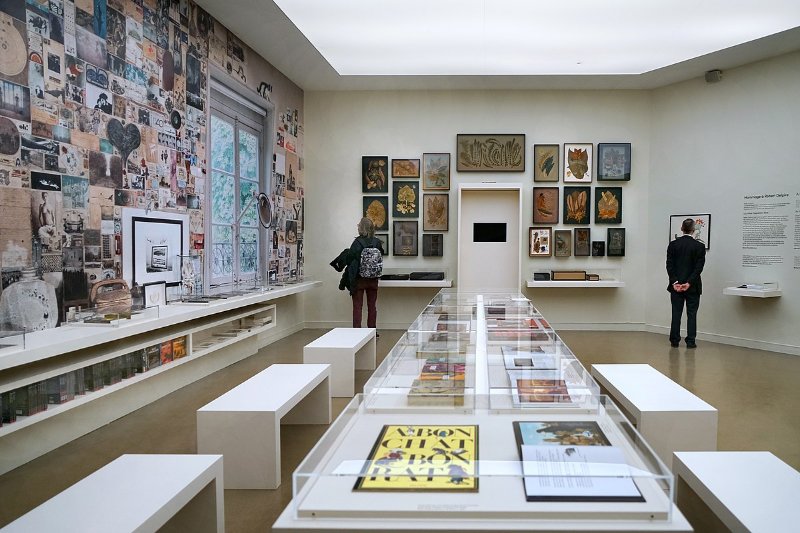 Musee d'Art Moderne de Paris or the Paris Museum of Modern Art showcases the artistic triumphs of the 20th and 21st Centuries. Located in the heart of Paris, this museum holds a special significance for tourists worldwide.
Established in 1961, the Musée d'Art Moderne de Paris showcases a vast collection of artworks from numerous art movements that took place in the 20th Century. It also highlights a series of European and international paintings of the 20th Century.
Plus, the museum houses various monographic and parochial demonstrations of trends in modern art.
Amazingly, this museum exhibits a variety of art collections that were sent by many donors worldwide. Some famous collections include fauvist paintings and works by Raoul Dufy, Henri Matisse, and Pierre Bonnard.
These include La Danse de Paris, La Fee Electricite, and Nu Dans le Bain. The Paris Museum of Modern Art also reveals many evolving artworks by modern artists worth looking out for.
4. Musée Cognacq-Jay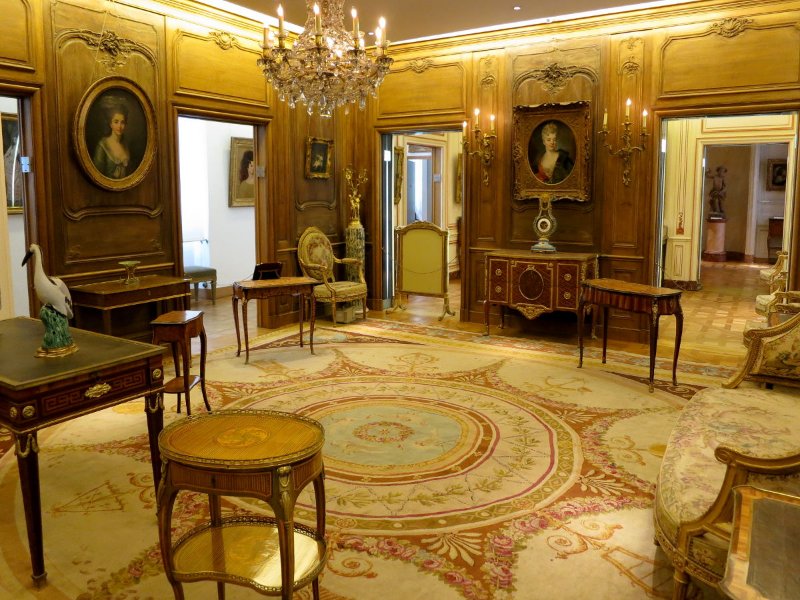 Named after Theodore Ernest Cognacq and his wife Marie-Louise Jay, the Musee Cognacq-Jay (or Cognacq-Jay Museum) is worth visiting.
Located in the 3rd arrondissement, the museum received its first collections between 1900 and 1925 from its art-loving founders, Cognacq and Jay.
The Cognacq-Jay Museum has a rich history that started when Cognacq and Jay managed to open the La Samaritaine department store in Paris. Upon the couple's death, their property was announced as a World Heritage Site. Later, the art collection of the couple was moved to Hotel Donon.
The renovated Hotel Donon in Paris houses this mesmerizing collection of arts and decorative items – most of which include European ceramics, jewels, sculptures, paintings, and furniture.
The collected works of Cognacq and Jay feature masterpieces from the finest artists of the 18th Century.
The museum also accommodates porcelains, sophisticated miniatures, and luxury furniture of the wealthiest manors of that time.
Among its most prestigious permanent collections, the museum showcases artwork by Francois Boucher and Rembrandt, the two most renowned French artists of the 1700s.
See Related: Picasso Museum
5. Musée de la Liberation de Paris
Founded in 1994, this permanent collection exhibits events in a historical context that took place during World War II.
The foundations of this museum were laid as a symbolic representation of French resistance, the memory of General Leclerc, and the Liberation of Paris from Nazi occupation in 1944.
Musée de la Liberation de Paris was first inaugurated at an obscured location, hampering its visibility and accessibility while witnessing fewer visitors. Later, the city administration relocated it to a more historically significant location.
Interestingly, Musée de la Liberation de Paris revives the World War II events with a series of historical papers, pictures, uniforms, artworks, newspapers, and cinematographic evidence.
The museum is apportioned into multiple themed spaces, making it easy for visitors to follow the timeline. The spaces depict stories from World War I and the economic crisis that followed.
They also feature photographs of Charles de Gaulle, Jean Moulin, and General Leclerc and their struggles during the war.
Besides, the museum also houses war artifacts used during the resistance, along with cinematics that elaborates on the liberation of Paris. This is one of the best Paris free museums to visit for military buffs interested in the city's history.
6. Musée Bourdelle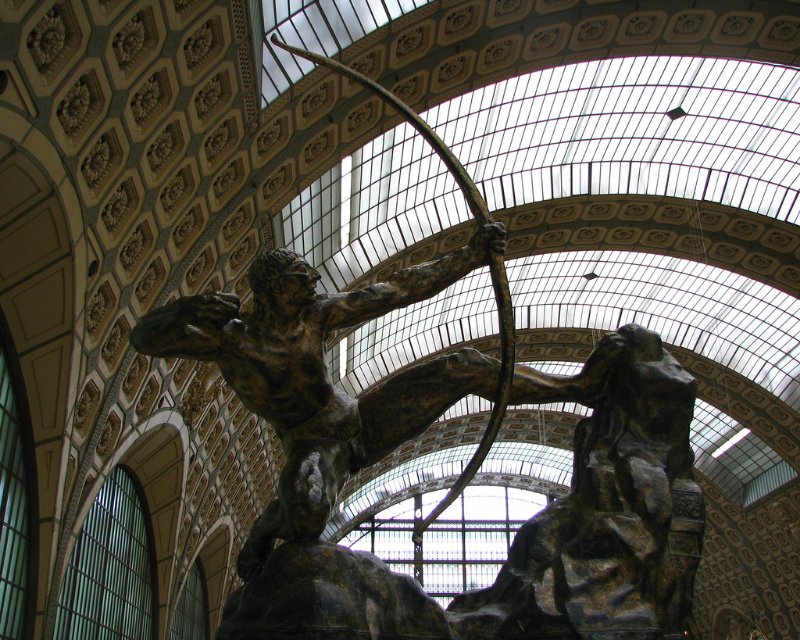 Located in the studio of famous French Sculptor Antoine Bourdelle, the Musee Bourdelle (or Bourdelle Museum) is an art museum worth venturing into. To visit the museum is among the best things to do in a Paris sightseeing tour.
The best thing about this museum is that it has remained unchanged since the time of Antoine Bourdelle's death.
The museum showcases the artwork of Bourdelle, including unique bronzes, stones, antiques, sketches, and painted pictures. Although Antoine didn't have a reputation as a painter, his artwork highlights his love for creating paintings.
At the museum, you can find a wide range of art collections by Bourdelle. These include over several thousand plaster casts along with multiple sculptures made using bronze, stone, wood, and clay.
The museum also has a staggering collection of his drawings, most of which were created using pencil, ink, and watercolors.
In addition, the museum is also home to a collection of nearly 20,000 photos and documents that date back to the 19th Century. A majority of this collection includes private photos of Bourdelle with his students and family members.
Also, the museum has a diverse collection of Bourdelle's paintings, medieval sculptures, antiques, and modern engravings.
See Related: L'orangie Museum
7. Musée de la Vie Romantique
Musee de la Vie Romantique, or the Museum of the Romantic Life, pays tribute to the passionate painter Ary Scheffer. Located in Pigalle, this museum reconstructs the period of romanticism – a scholarly, melodic, and artistic movement that started in the mid-19th Century.
The museum is boarded in two mansions from the 1800s that once served as a hospital. However, the place was soon renovated into a showcasing space to depict Scheffer's artwork.
The museum comprises several floors – the first floor houses Scheffer's paintings that pay homage to a romantic figure, George Sand.
There is a vast and stunning collection of romantic canvases, sculptures, and art objects on the second floor. You can also witness 19th Century monuments and figurines that depict a rich French history of love.
In addition, the museum is also a home to multiple portraits and art objects that reminds visitors of a renowned scholar and writer, Ernest Renan.
Intriguingly, the museum also hosts yearly exhibitions and many concerts and special events that enlighten both tourists and locals alike.
The museum also has a large peaceful garden where historical, artistic figures are the center of attention.
8. Palais Galliera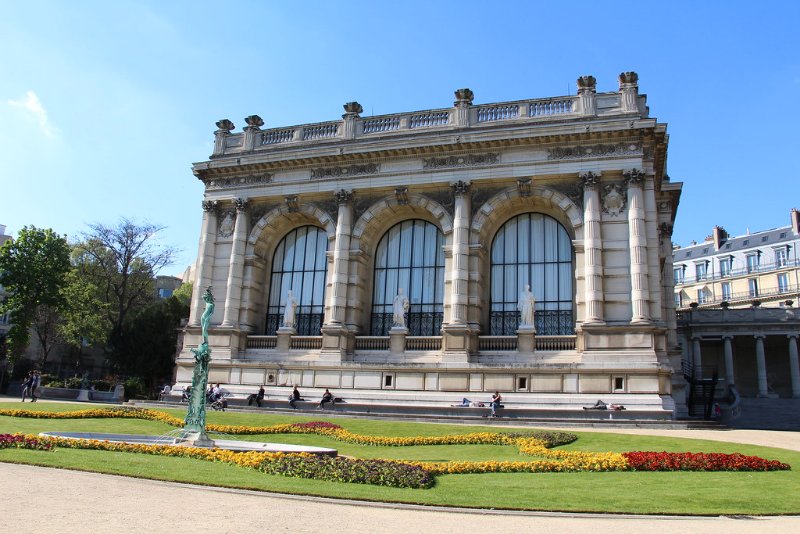 Known as the "fashion museum", Palais Galliera owes its presence to one of the wealthiest French women of the 19th century, Duchesse de Galliera.
Galliera had a thing for fine art, which led to her idea of establishing a large museum to showcase her private collections. Apart from her philanthropic activities, Galliera was an art lover who depicted her family history. It is among the best place to explore while on a Paris tour.
With a wide range of art collections, she decided to build a museum where she could accommodate her art collection. Her collection dates back to the early 1600s when her ancestors jumped into the world of arts.
The collection had many masterpieces, including portraits by Dyck and other famous Spanish and Italian artists. After completion, the museum was handed over to the City of Paris.
Palais Galliera is famous for multiple reasons. First thing first, it is situated amid many historic fashion-promoting sites.
Second, the museum contained unique permanent collections of historical costumes that were not accessible to the public. However, after the renovation and enlargement of the exhibition space, the museum became the center stage for fashion exhibitions.
Palais Galliera houses a network of underground stone arches that support the building. It also has an attractive park and offers a spectacular view of the Eiffel Tower from the Palais de Tokyo.
Not to mention a wide range of fashion collections, including costumes from the 18th and 19th Centuries, drawings, photographs, and accessories.
See Related: Jacquemart-André Museum
9. Musée Cernuschi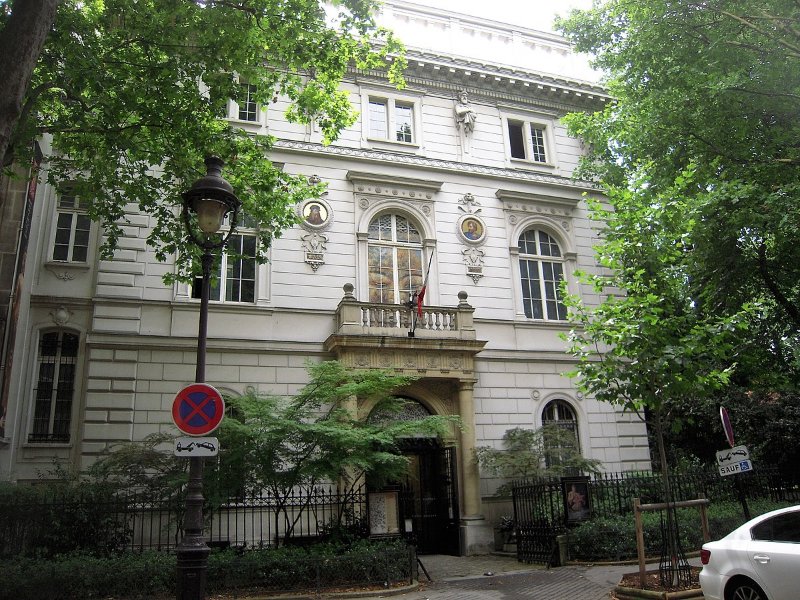 Musee Cernuschi, also known as the Museum of Asian Arts, is one of the most popular museums situated in Paris. It has a rich history and is set among boulevards and mansions, making it even more intriguing. Founded in 1898 by Henri Cernuschi, this museum was once his private mansion.
It is also one of the oldest Asian Art museums in France. Like many other museums in Paris, this museum accommodates an ancient collection of statues, burial figures, and unique Buddhist monuments from China, Japan, and Korea.
Additionally, the free museum is divided into several floors, with each floor showcasing unique Asian artwork that pleases the eye.
The first floor of the museum houses the 18th Century Japanese Buddha that Cernuschi bought during his visit to Tokyo. The museum is also home to a variety of Chinese artwork donated by Cernuschi himself. These include rare bronzes and ivories that date to the Neolithic era.
The bronze statue in the shape of a tigress exhibits unique art from the Shang Dynasty.
Furthermore, the free entry museum has a collection of several thousand statuettes and ceramics covers that depict Japanese ornamental and graphic arts from ancient times. It also has a rich collection of Vietnamese art that belong to the Dong Son era.
10. Maison De Balzac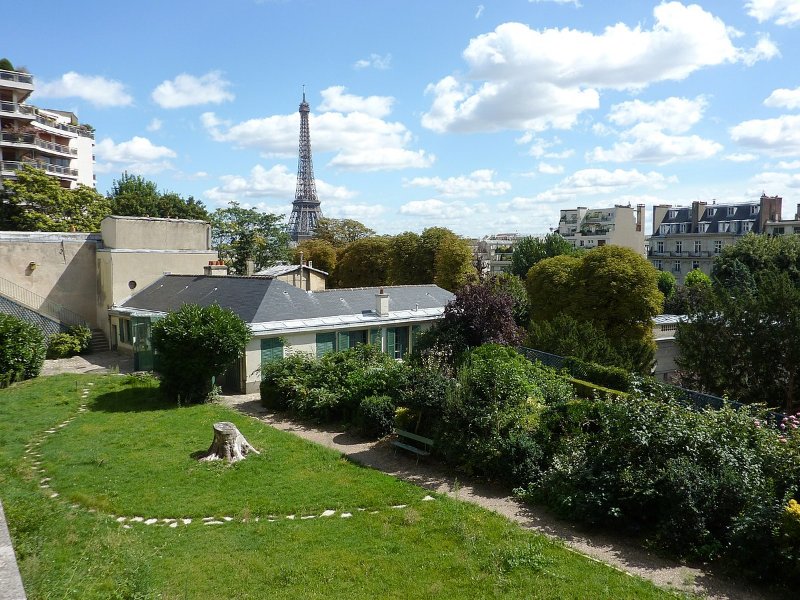 The Maison De Balzac is a house museum that was once the residence of French writer Honore de Balzac. This Paris museum is among a few of those that are free to visit.
Situated in a residential district, this museum is worth visiting due to its history-rich context. Balzac once used to write his famous novels in this very place. Most of them are still quite popular today.
Talking about the structure, the museum is divided into three levels. The top floor consists of Balzac's five-room apartment. Here, you can find historic remains of the writer's furniture, including his writing desk and chair.
The museum also hosts Balzac's drawings, a pastel portrait of his mother, an oil painting of his father, and multiple 19th Century photographs of famous artists.
Meanwhile, the ground floor of this museum contains a library that houses Balzac's manuscripts, illustrations, books, and magazines that belonged to him. This museum is also famous for its underlying cavities but is not open to the public, so free admission is only granted by the owner.
See Related: Orsay Museum
Conclusion
The city of Paris is home to numerous historic monuments that draw visitors from all around the world. Its historical sites, which offer a greater insight into the country's rich history and culture, are a sight to behold.
While the majority of ancient locations charge visitors, there are a few in Paris that does not. We hope that our list of the top free Paris museums makes your trip truly unique.
FAQs
How many museums are in Paris?
There are over 150 museums in the Paris region, covering virtually every topic. This includes three world's most visited museum; the Louvre Museum.
What can I see in Paris for free?
There are a number of free museums and monuments located throughout the city, including the Luxembourg Gardens, the Arc de Triomphe, and Notre Dame Cathedral.
Are there any free museums in Paris?
Yes! There are several museums in Paris that are free, including the Musee d'Art Moderne de la Ville, the Musee Picasso, and the Musée Carnavalet. Looking for other free museums in Paris? Have a re-read of this here article!
What day are Paris museums free?
Most Paris museums open for free on the first Sunday of the month, year-round.
Related Resources