If you're looking for a delicious and unique way to start your day, why not try French breakfast delights? Breakfast in Paris is a fantastic experience. There are so many delicious options to choose from that are perfect for starting your day off right.
From croissants and pastries to omelets and crepes, you can find something to please every palate. And don't forget the coffee – essential for a proper French breakfast.
Whether staying in a hotel or renting an apartment, wake up early and head out to one of the city's many excellent cafes. There's nothing better than enjoying a delicious breakfast while people-watching in one of the most beautiful cities in the world.
This meal is a great way to enjoy some of France's iconic dishes. Here are some of the best french breakfast recipes to get you started.
Few Facts about French Breakfast Delights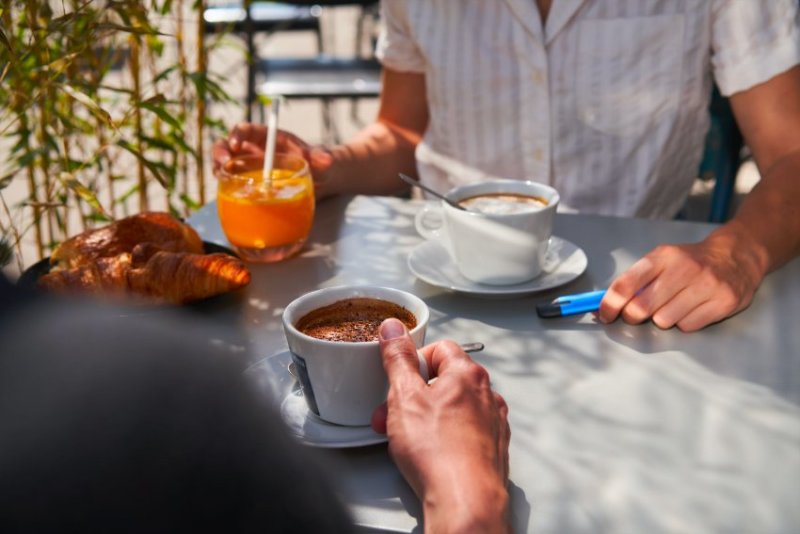 As a nation that prides itself on the best cuisine, our breakfasts are pretty plain.
Unlike other places, breakfast has the lowest importance.
The big meals are lunch and dinner.
During the week morning meal, most people in the United States have sweet ingredients: cheese, cold meat, bacon, or scrambled eggs. In rural areas, you can even find some regional produce if the products were grown at a farm.
Generally referred to as English Breakfasts or American Breakfast, this heavy dinner can only be found in hotels with international buffets or highly visited restaurants featuring an expanded French breakfast menu.
Most Popular French Breakfasts
Not everyone has the same thing at breakfast in France – there are many regional and cultural variations – but the main meal is the usual one. Quite a banality. But children have cereal too, which creeps into adulthood.
1. French Radishes with Butter and Salt on Toast
It is a French radish dish served with butter and salt. French Radishes are radish that originates in France. It is small and has red flesh and white flesh.
French radish is generally eaten raw but is also suitable to cook. French radishes with butter or salt on toast is an incredibly delicious French breakfast dish. The dish can be prepared with toasted bread and topped with butter. Toast then topped with radishes from France with salt.
See Related: Best Places for Hot Chocolate in Paris, France
2. Croissants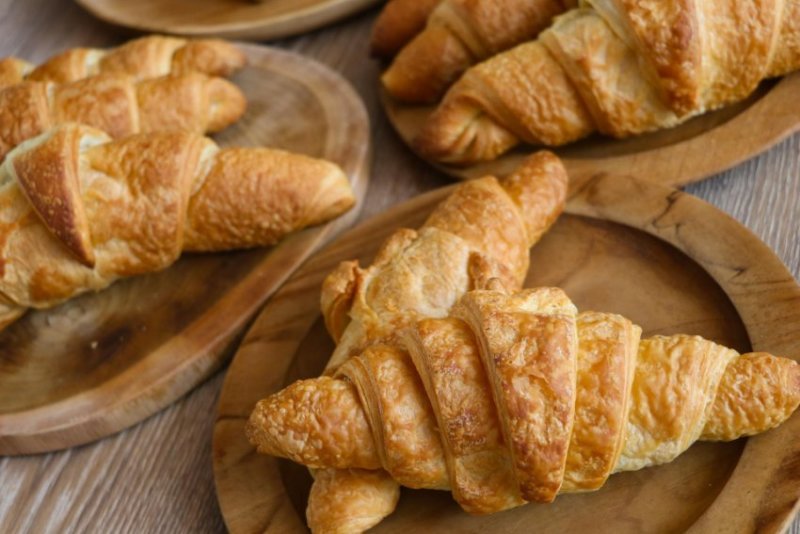 Croissants are a french breakfast pastry made from a dough of flour, butter, yeast, and milk. The dough is layered with butter, rolled out, and then folded several times. After forming into a ball, the croissant is proofed for an hour and then baked.
Croissants are often served with coffee or tea and can be enjoyed plain or with a variety of fillings such as jam, chocolate, or cheese.
If you're traveling to France, try a croissant for breakfast – you won't be disappointed.
See Related: Top Croissants to Eat in Paris
3. Omelet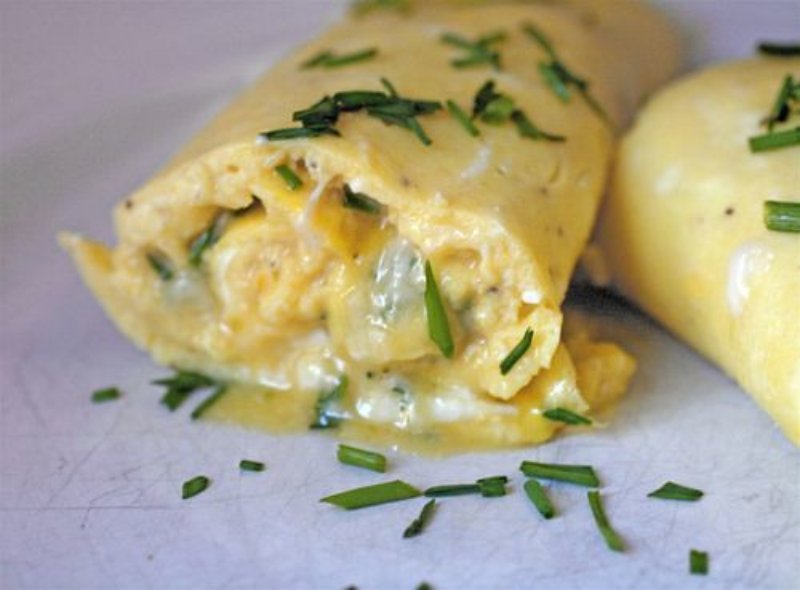 French omelets are a delicious and classic breakfast dish. There are many different ways to make them, all equally delicious. Omelets are a great way to use up leftover ingredients in your fridge.
A classic French omelet is made with eggs, milk, and butter. It can be enjoyed plain or filled with vegetables, ham, or cheese.
They're also a great way to get protein and nutrients in the morning. French omelets are easy to make and only require a few simple ingredients. To make a french omelet, start by whisking together some eggs, milk, and salt in a bowl. Then, melt butter in a pan over medium heat.
Once the butter is melted, add the egg mixture to the pan. Cook until the edges are set and the center is cooked through. Finally, fold the omelet in half and serve with your favorite toppings.
See Related: Best Croque Monsieur and Madame in Paris
4. Pain au Chocolate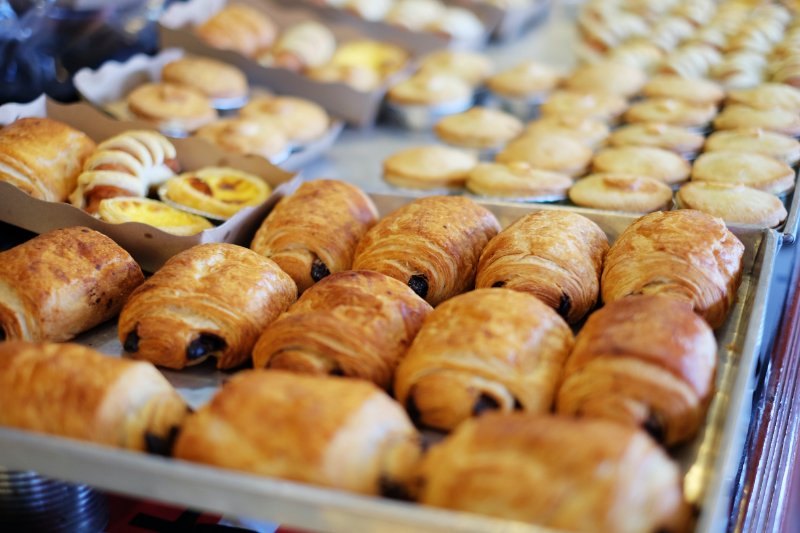 Pain au chocolat is a quintessential sweet treat and French breakfast pastry. It is a simple and elegant combination of flaky puff pastry and smooth, rich chocolate. This chocolate-filled pastry is a delicious treat for breakfast or any time of day.
See Related: Best Farmers Markets in Paris: A Comprehensive Guide
5. Baguette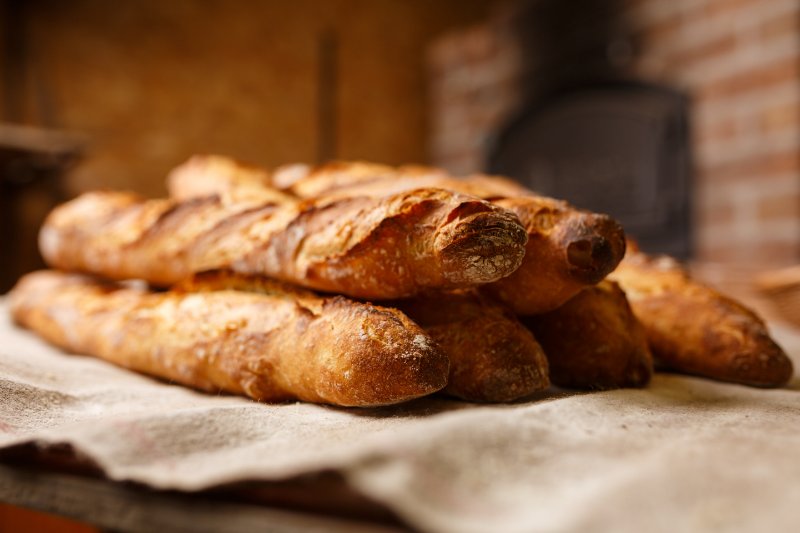 A baguette is a type of French bread that is long and thin. It's often served with butter and jam or used to make sandwiches.
Sometimes baguette is cut into small round bits, but this is rare, and round pieces are used more often for lunches and dinners. You would prefer the opportunity of dipping your tartine into your breakfast mug.
Baguette can also be grilled. Everyone likes their favorite jams and jellies. Most commonly available items are strawberries, marmalade or honey.
6. Tartine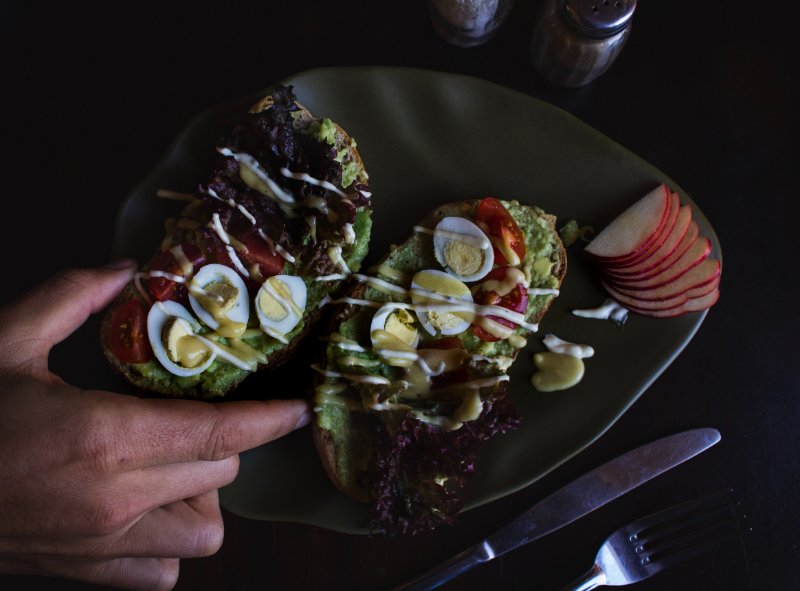 A tartine is a type of French breakfast consisting of a piece of bread toasted and then covered with a variety of toppings. Some popular toppings include jams, Nutella, and cheese. Tartines are a great way to start the day because they are filling and satisfying.
Tartine doesn't have any literal English meanings: the term tattine means bread but not with smashed squares or bread. Generally, that means two to three slices of baguette with butter and jelly.
7. Quiche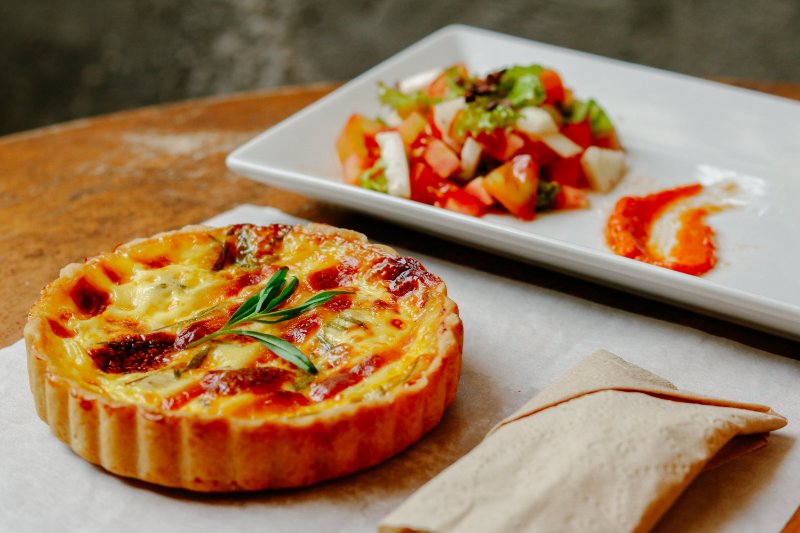 Quiche is one of the most popular French breakfast items. It is a savory custard pie made with eggs, milk, and cheese and usually has a crust made from flour, butter, and water.
There are many variations of quiche, but the most common ingredients are bacon, ham, onion, and Swiss or Gruyere cheese. Quiche is typically served warm but can also be served cold.
See Related: La Fermette Marbeuf
8. Croque Madame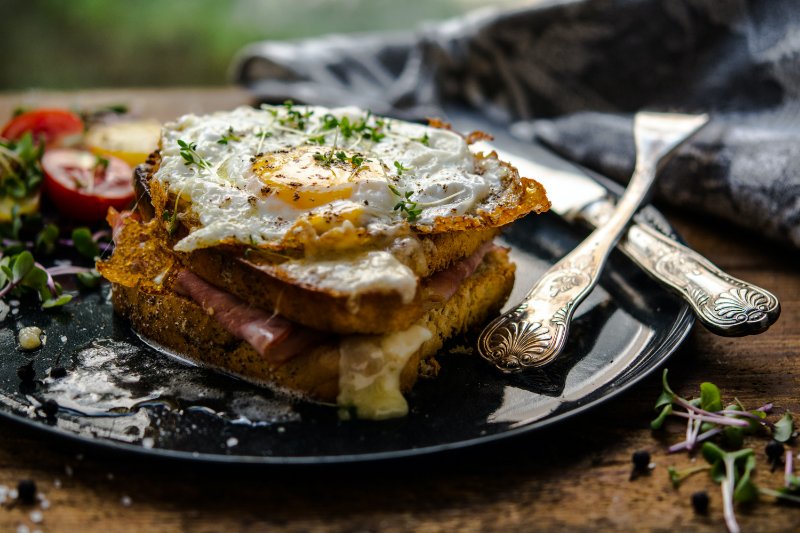 Croque Madame is a french breakfast dish made with grilled ham and cheese sandwich with a fried egg on top. It is a popular dish in France and can be found in many cafes and restaurants. Croque Madame can be served as a main dish or as an appetizer.
Croque Madame is a French breakfast dish with a ham and cheese combination. The ham cheese sandwich is spread between two slices of bread before being grilled. Croque Madame is typically served with fried eggs. The croque monsieur is another variant of the croque monsieur.
Croque Monsieur – a French breakfast recipe made from cheese and ham. It is because bread is covered in an egg mix before being grilled. It's similar in one sense to regular French toast topped with cheese. French food is from the French island France.
9. French Breakfast Puffs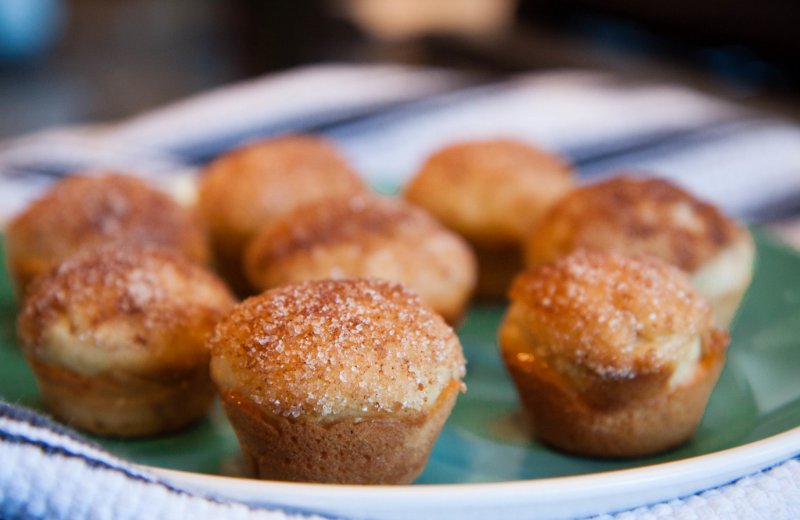 French breakfast puffs are a delicious way to start your day. They're light, fluffy, and full of flavor. They're also quick and simple to prepare, making them ideal for any occasion. These puffs are superior to cinnamon sugar muffins because they're moister and fluffier.
10. French Toast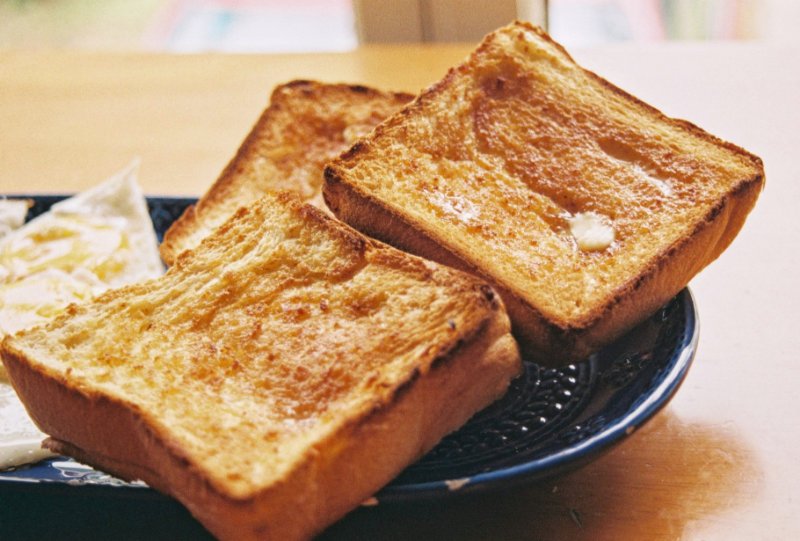 French toast is a classic breakfast dish that can be enjoyed worldwide. It is made by dipping stale bread into an egg and steamed milk or regular milk mixture, then frying it in butter or oil until it is golden brown.
It is a classic french breakfast. Some people like to add spices to their traditional french toast, such as cinnamon or nutmeg, while others enjoy adding toppings such as fruit, syrup, or sugar. No matter how you want your toast, it is sure to be a delicious and satisfying breakfast option.
11. French Cruller Donuts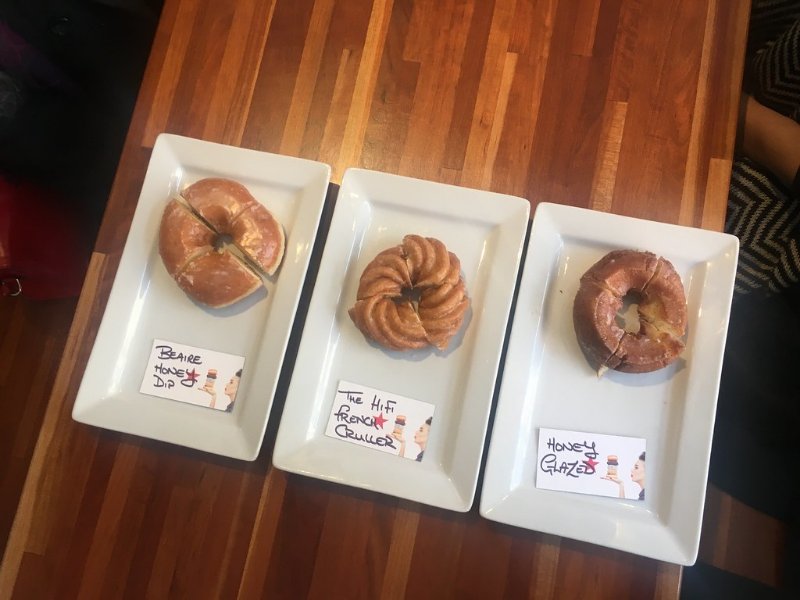 French cruller donuts are a delicious breakfast option for those looking to enjoy a tasty french pastry in the morning. These donut-like pastries are made with a light and airy dough that is deep-fried and shaped into a twisted shape.
The resulting pastry is then coated in a powdered sugar and cinnamon-sugar mixture, which gives them a sweet and crispy flavor. French cruller donuts are typically served with a hot coffee or tea.
12. French Hot Chocolate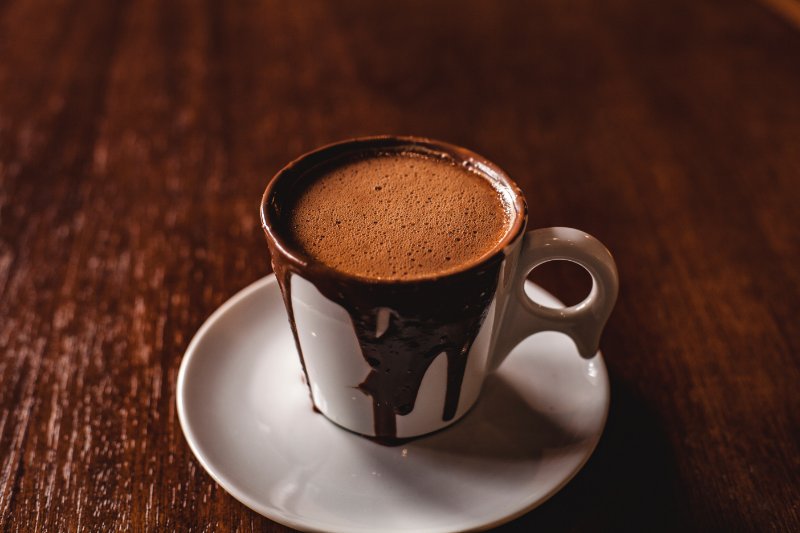 Hot chocolate or Chocolat Chaud is a classic French drink enjoyed during the colder months. This decadent drink is made with rich chocolate sauce and steamed milk and can be topped with whipped cream and chocolate shavings for a delicious finishing touch.
Whether you're warming up after a day out in the cold or simply taking a break from sightseeing, enjoy a cup of French hot chocolate at one of the city's cafes.
Chocolate hot chocolate is a typical French breakfast drink. Hot chocolate is prepared using French chocolate, milk, or chocolate. It is served in the form of croissants. French hot chocolate will start your evening with a fantastic taste.
See Related: Au Pied de Cochon
13. Viennoiserie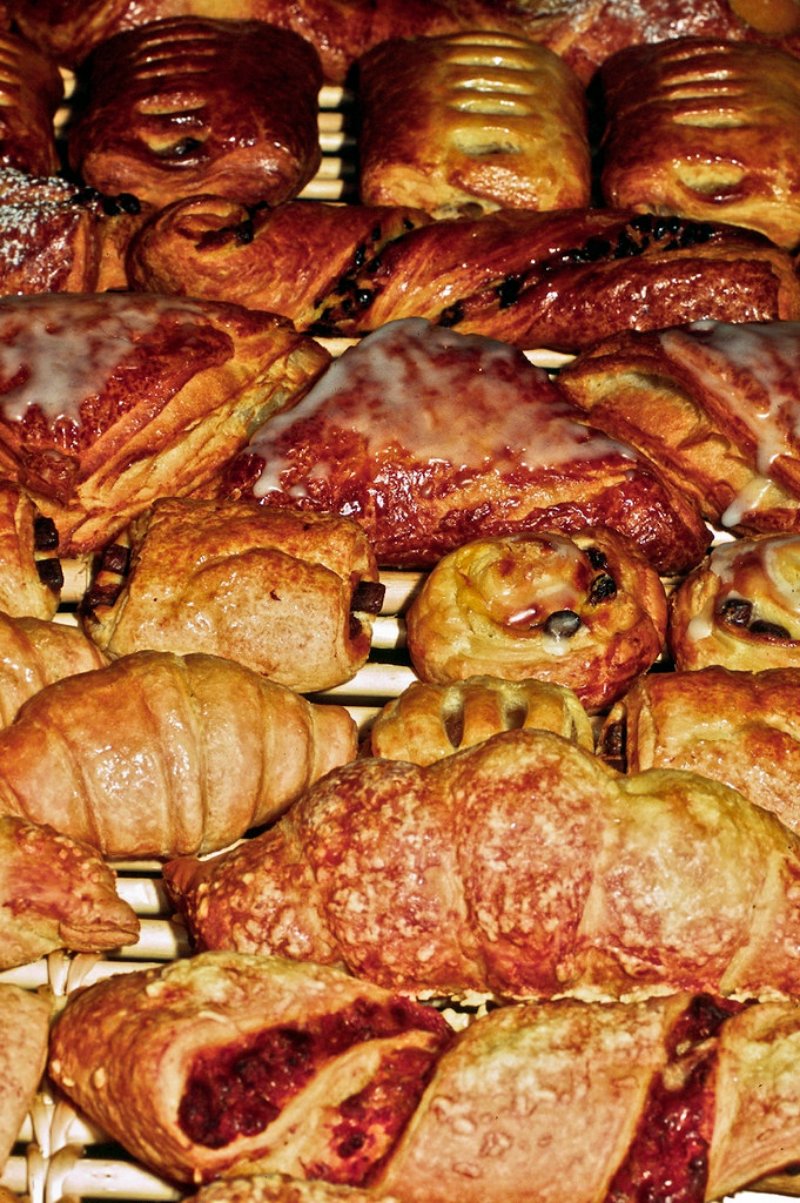 Viennoiserie is a type of pastry that is popular in France. Viennoiserie is made with a light and airy dough and is typically filled with sweet ingredients such as chocolate, cream, or fruit.
Viennoiserie is often baked in the shape of a croissant but can also be found in other pastries such as Pain au Chocolat (chocolate bread) or pain aux raisins (raisin bread).
It is derived from Vienna and was the source for the flaky French breakfasts of the past. If you don't grab them in the bar when you get home, they're seldom eaten in the morning of the day.
Usually, the hotels serve these baked goods together with breakfast. Some exceptions can be found in these articles. The restaurant also has a variety of viennoiseries which can be enjoyed throughout a large breakfast meal.
14. Brioche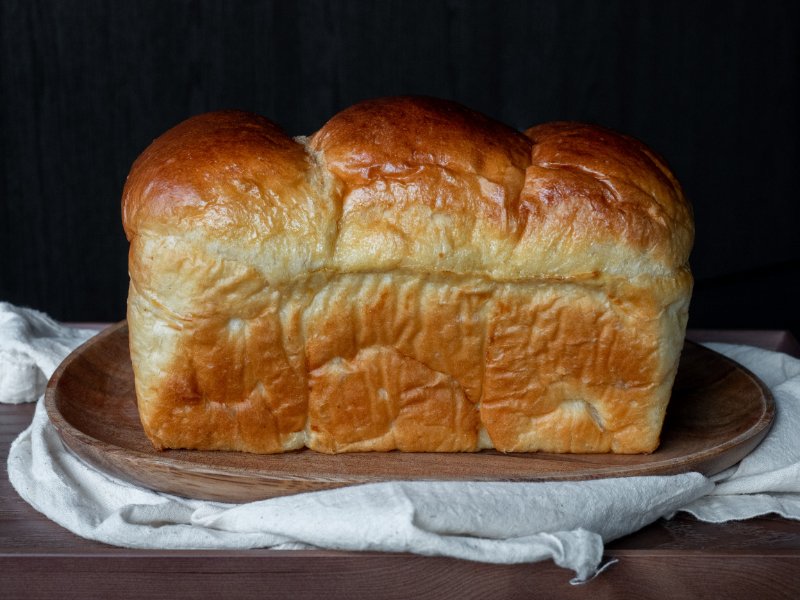 French Brioche is a delicious breakfast bread that can be enjoyed worldwide. This light and fluffy bread is made with a rich buttery dough and is typically filled with sweet or savory ingredients. French Brioche can be enjoyed in various ways, such as by itself, as a sandwich, or as part of a french breakfast platter.
Brioche is French cuisine and pastry hat made from dough with a high proportion of eggs and butter, giving it a rich flavor and a light, fluffy texture. Brioche can be enjoyed plain or filled with sweet or savory ingredients.
You can have Brioche in both sweet and favorable flavors. Savvy Brioche comes in meat and vegetables, and sweet Brioche comes in jams & chocolate. Brioche is popular with French guests as you can easily customize your meal. It's perfect if a couple is searching for something tasty to get them started in a good morning.
The Brioche is a classic! With its typical shape, like a little character, it also has a specific taste and is one of the less calorific ones. You can choose between the plain one and the one with chunks of crunchy sugar on top!
15. Palmier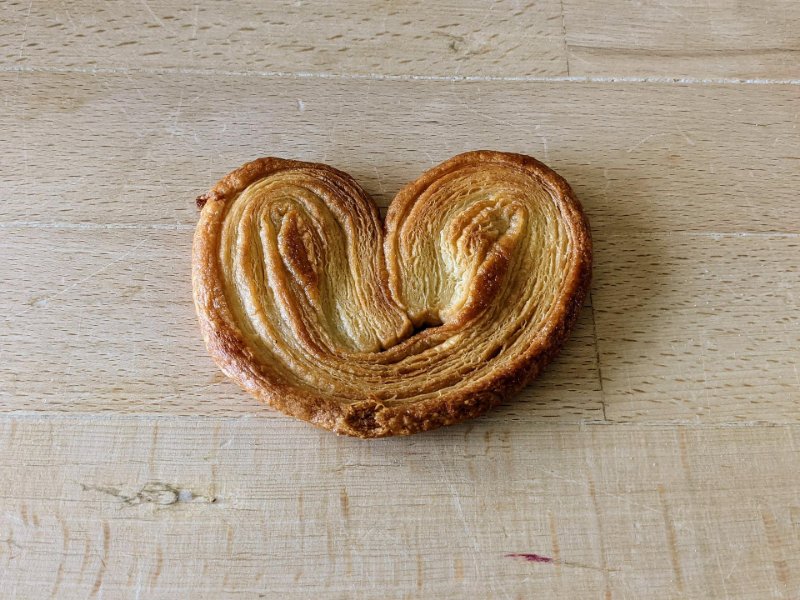 The palmier, or "palm tree," is a large, flat, crunchy pastry. It's often sold in boxes of 12 at supermarkets, but these are usually smaller and less flavorful than the ones you can get at a bakery.
Palmiers are made of puff pastry rolled out into a thin sheet, spread with a sugar and spice mixture, and then rolled up into a log. The log is then cut into thin slices and baked until crisp. Palmiers are best served warm with a cup of coffee or tea.
16. Yogurt and Fruits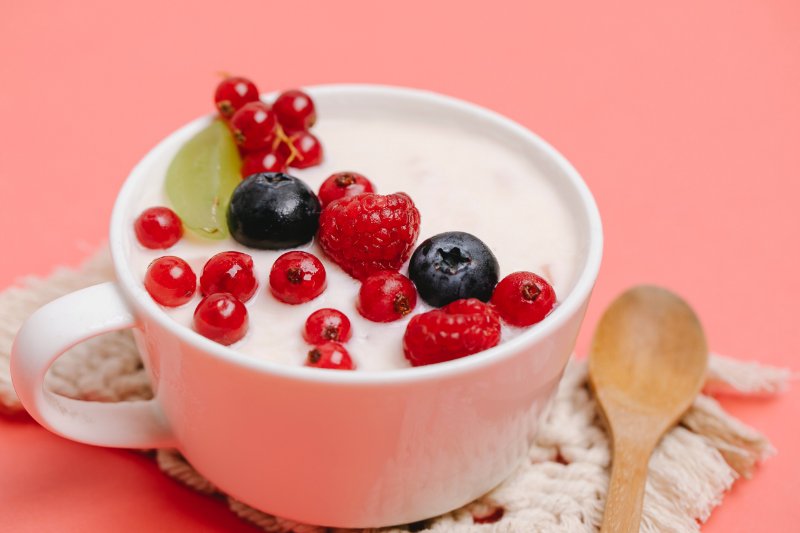 In France, breakfast is a time to enjoy a light and healthy meal. A popular option is a yogurt and fruit. This combination is both nutritious and delicious. In contrast, countless French people have breakfasts filled with yogurt or fruits.
Yogurt is eaten plainly or in various varieties of honey, jams, and syrups.
There are many different types of yogurt to choose from and an abundance of fresh fruit options. Some of the most popular choices include:
Yogurt: Plain, flavored, Greek, or skyr
Fruit: berries, cherries, peaches, apples, pears, grapes
This tasty breakfast will give you the energy you need to explore all France offers. Bon appetite!
17. Chaussons aux Pommes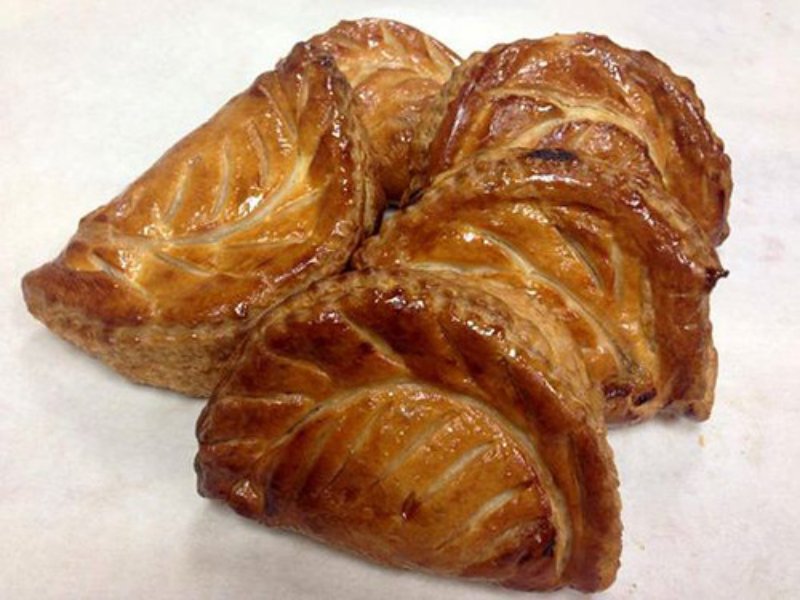 Chaussons aux Pommes, or apple turnovers, are a famous French pastry that can be enjoyed for breakfast or as a snack.
This pastry is made with light and flaky dough and is filled with delicious apple filling. Chaussons aux Pommes can be enjoyed either warm or cold and are the perfect treat for any occasion.
A Chausson aux Pommes is a type of turnover pastry typically filled with apple filling. This pastry is made with light and flaky dough and can be enjoyed either warm or cold.
Chaussons aux Pommes is the perfect treat for any occasion and will delight both young and old alike.
Whether you enjoy your Chausson aux Pommes warm or cold, this pastry is sure to please. The apple filling is sweet and tart, and the flaky dough is the perfect vessel for this delicious filling.
See Related: Le Procope
18. Buckwheat Crepes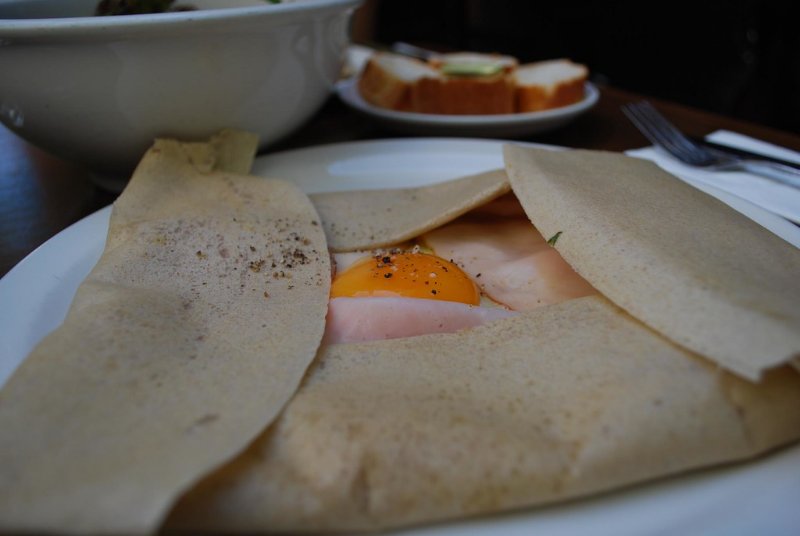 Crepes are quintessentially French breakfast food and are surprisingly easy to make at home. Crepes are an American food made out of buckwheat. Its thin weight makes them suitable for mixing with dozens of different ingredients. Sugar, Nut, and Jam are common fillings for crepes.
All you need is some buckwheat flour, eggs, milk, and a little butter or oil for frying. Crepes can be filled with delicious things, from sweet jam or Nutella to savory bacon and eggs.
Beignets
Beignets are a famous French breakfast pastry. They are made from a light, airy dough that is deep-fried and coated in sweet sugar syrup. Beignets can be flavored with various fillings, such as chocolate, fruit, or cream.
They are best eaten fresh and warm when they are most fluffy and delicious.
These Beignets are then deep-fried with icing sugar. Most residents use these for desserts or quick snacks, but they can also be eaten for breakfast. When traveling to France, be sure to try a fresh beignet for breakfast – you won't be disappointed!
19. French Toast Muffin Cups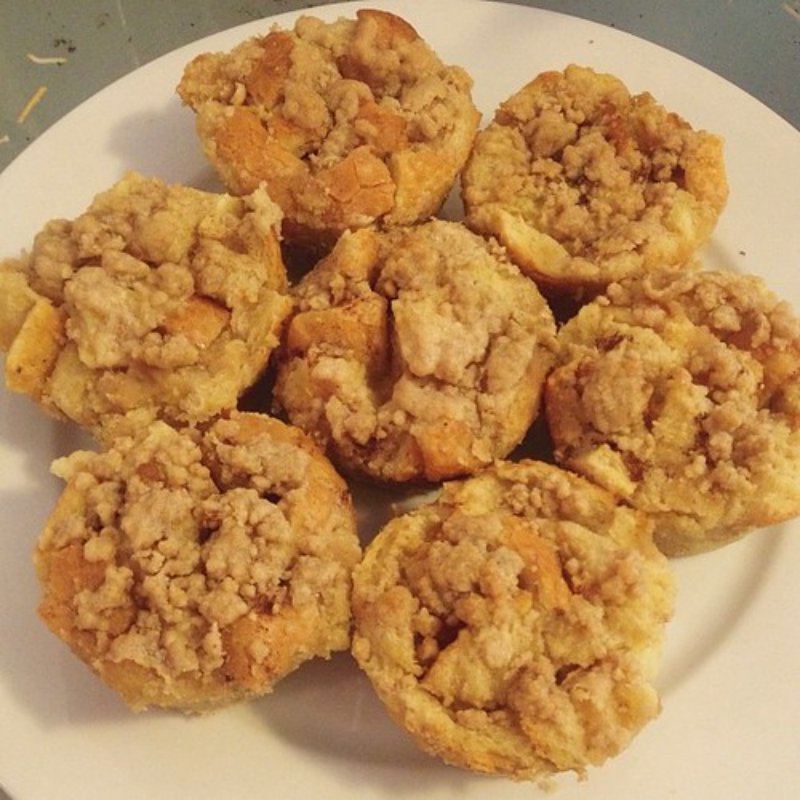 French toast muffin cups are a delicious and easy way to enjoy french toast for breakfast. Combine french bread cubes, milk, eggs, and your favorite french toast spices in a muffin tin, then bake until golden brown.
20. Café au Lait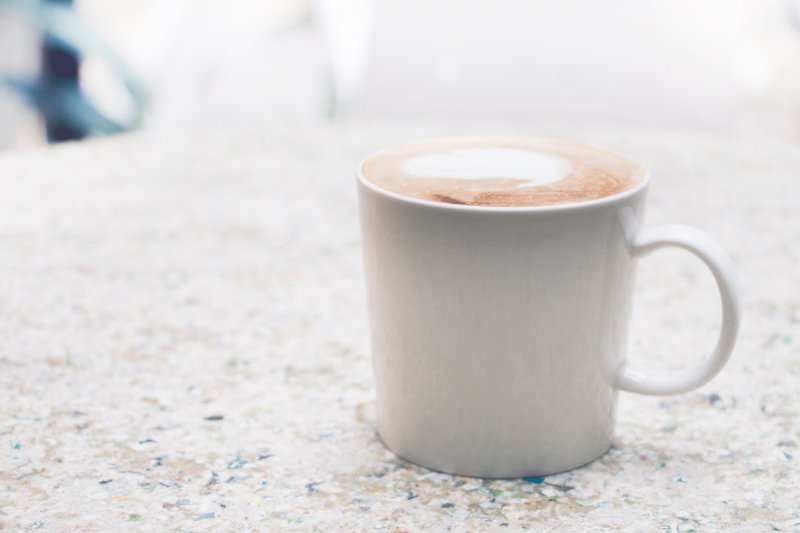 A classic french breakfast drink, café au lait is a mix of coffee and hot milk. It's simple to make and perfect for warming up on a cold morning. You can customize your café au lait however you like, adding sugar, syrups, or spices to make it just the way you want it.
21. French Oatmeal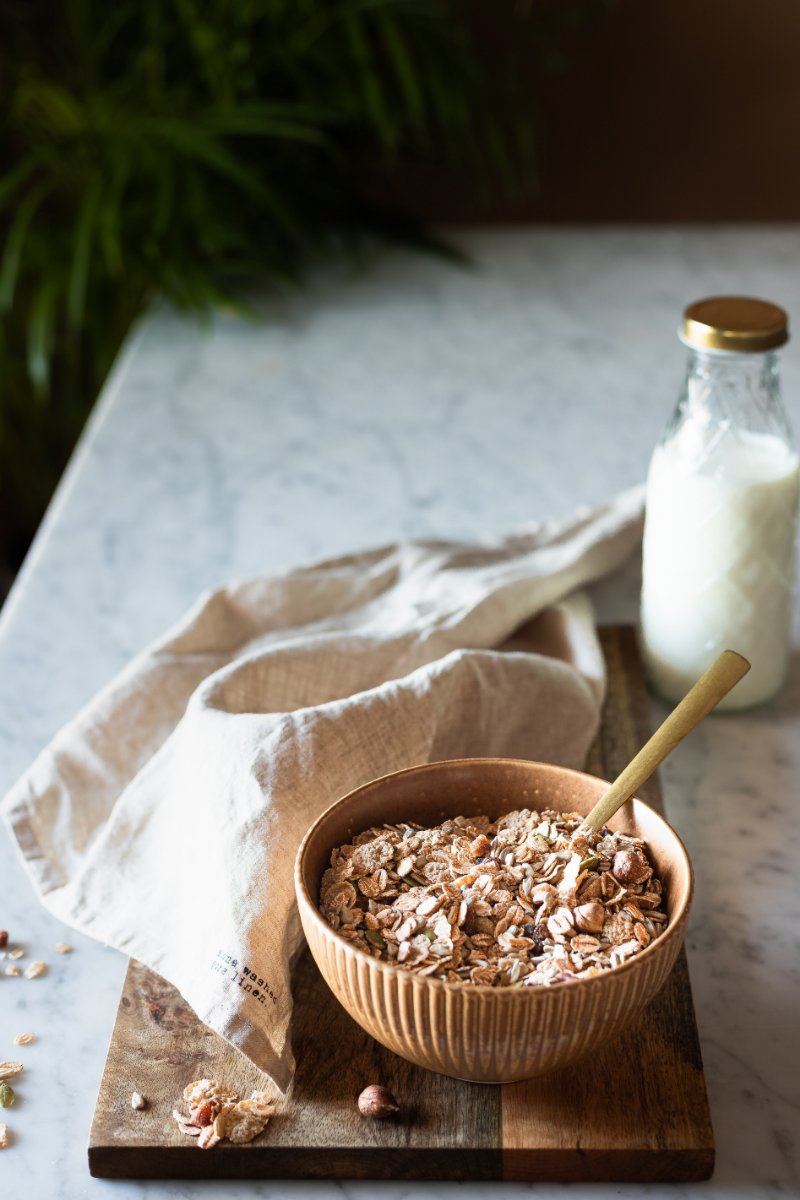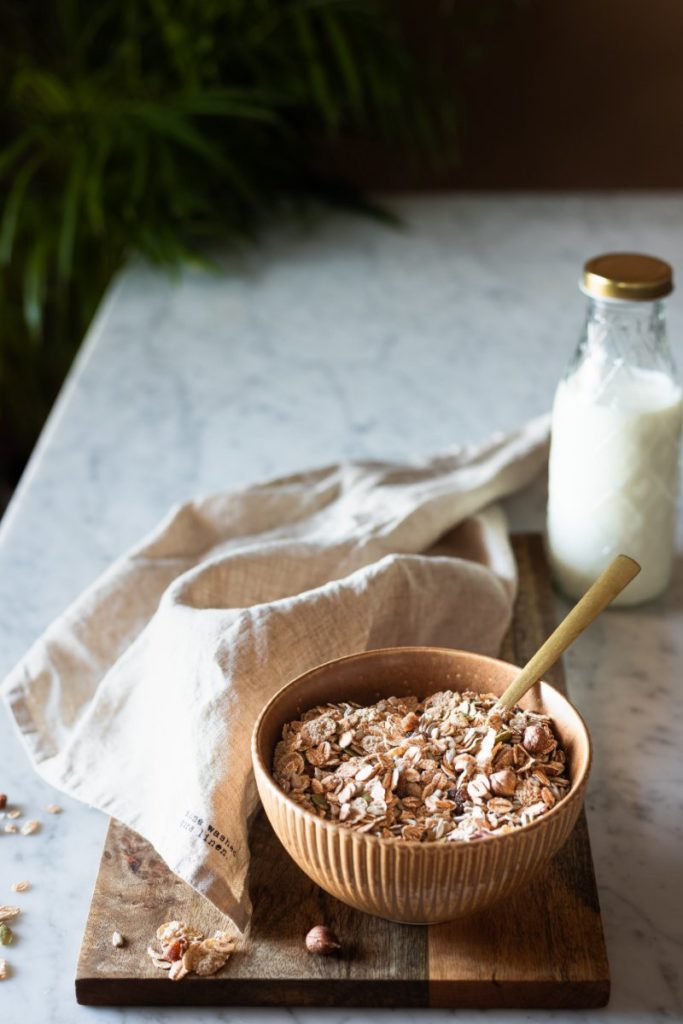 French oatmeal is a delicious and filling way to start your day. It is made with steel-cut oats with a nutty flavor and a chewy texture. They are cooked in milk or water with a pinch of salt, then served with fresh fruit and a drizzle of honey or maple syrup. Some people like to add a dollop of yogurt on top, too.
22. Les Crêpes Dentelles
Les Crêpes Dentelles is a french breakfast delicacy. They are beautiful, delicate crepes made with the thinnest of pancakes. They are often served with a light sugar dusting and a dollop of whipped cream, making them the perfect way to start your day.
See Related: Le Train Bleu
Where to Eat French Breakfast Foods
If you're in the mood for a delicious and authentic French breakfast, there are plenty of great places to eat in town.
Restaurants & Cafe
Here are some of the restaurants and cafes in Paris that serve delicious french breakfast.
Cafe Claude
This charming little cafe serves up some of the best French breakfast fares in the city. Try their crepes, omelets, and croissants – they're all delicious!
Le Petit Zinc
Another excellent option for a delicious French breakfast is Le Petit Zinc. They have a great selection of pastries and eggs, ham, and cheese dishes.
La Boulange
This bakery is great for grabbing a quick breakfast before hitting the sights. Their pastries are all baked fresh, with a great selection of coffees and teas to choose from.
Hotels
Here are some of the hotels in Paris that serve delicious french breakfast.
La Maison Favart
If you're looking for a unique and authentic French breakfast experience, look no further than La Maison Favart. This charming hotel offers guests a delicious breakfast menu with classic French dishes like croissants, pain au chocolate, and crèpes.
Home MODERNE
Home MODERNE is a french breakfast hotel that serves up some of the best delights in the city. From croissants and pastries to omelets and crepes, there's something for everyone to enjoy at this establishment.
The staff is friendly and welcoming, and they go the extra mile to ensure each guest has a memorable experience.
Hotel Saint Germain
The Hotel Saint Germain is one of Paris's most luxurious and well-known hotels. It offers guests a unique french breakfast experience that is not to be missed.
The menu has something for everyone, from croissants and baguettes to jams and crepes. The hotel also offers a wide variety of coffee and tea options and fresh-squeezed juices. The Hotel Saint Germain is the perfect place to start your day in Paris.
See Related: Best Hotels in Paris with Pools
FAQ
What is a typical breakfast in France?
French breakfasts are usually light, savory, and simple to make. A tartine with topping and drink is served as a typical breakfast dish.
What is a typical Paris breakfast?
A typical Paris breakfast may consist of a bread roll (a baked pastry), a biscuit, croissants, or tartine sliced in length with butter jam and butter or coffee au lait coffee with butter and cream, or maybe something similar.
Where can I eat french breakfast foods in Paris?
There are plenty of great places to eat french breakfast foods in Paris. From cafes, restaurants, and even in accommodations.
What is the difference between French toast and regular toast?
French toast is made with bread soaked in a mixture of eggs and milk, then fried. Regular toast is toasted bread. French toast is often served with syrup, sugar, or fruit.
Is breakfast important in France?
For the French, breakfast is not the most important meal of the day, and the most important meal is lunch.
Related Resources