France has a long history of haunting stories, and Paris is the capital of it all. Those looking for a unique way to explore the French capital should consider taking one of the many ghost tours available in this romantic city. These tours offer an insightful, engaging, and unique way to explore Paris' history.
From haunted houses and crime scenes to secret passages and torture chambers, there are plenty of spooky experiences when going on a ghost tour in Paris. And with the locals' natural gift of storytelling and knowledge, you can expect to hear some of the most spine-tingling tales in France and better understand this fascinating city.
🗼 Paris Insider's Top Picks! ✨
Dive into the heart of Paris with our handpicked partners. Trusted by thousands, they ensure you experience the best of Paris.
Best Ghost Tours in Paris
Let's dive into the best ghost tours in Paris to discover some of the city's darkest secrets.
1. Ghosts, Mysteries, and Legends: Night Walking Tour of Paris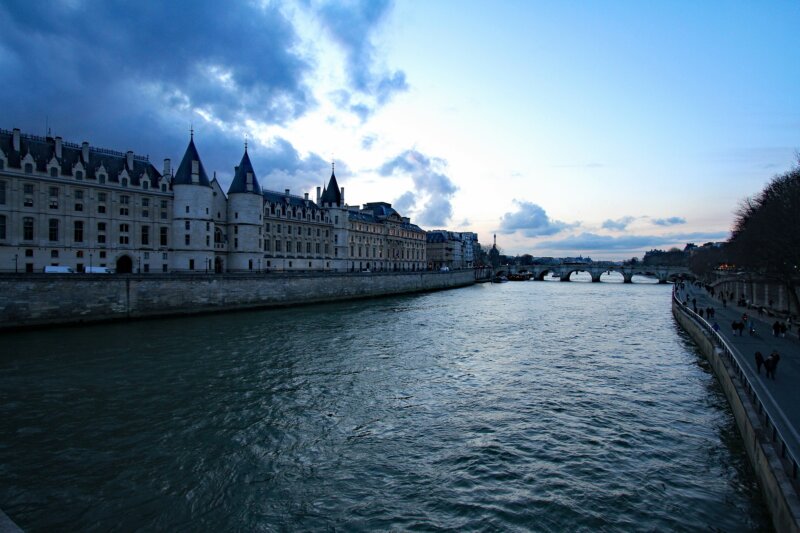 First up on the list of Paris ghost tours is the mysterious night walking tour of Paris. This is one of the most popular ghost tours in the French capital.
On this tour, you can expect to spend a few hours exploring some of the city's spookiest sights. The tour takes you off the beaten path and into the darker side of Paris, down side streets and alleyways often neglected by the usual tourist itineraries.
The guide will tell horror stories about the city, its ghosts, and some macabre twists in Paris' history. You'll visit Père Lachaise Cemetery, where famous figures like Jim Morrison are buried, and learn about the city's haunted houses and other fascinating attractions.
You'll gain some insight into the dark history of Paris when you visit spots like the Place de la Vert Gallant and the Palais du Justice. You'll see La Conciergerie, where Marie Antoinette was once tortured and imprisoned during the French Revolution. You'll also check out the infamous Place de Grève, where many serious criminals were tortured and publicly executed for over five centuries.
See Related: Best Catholic Churches in Paris, France
2. The Darkest Secrets of Paris Tour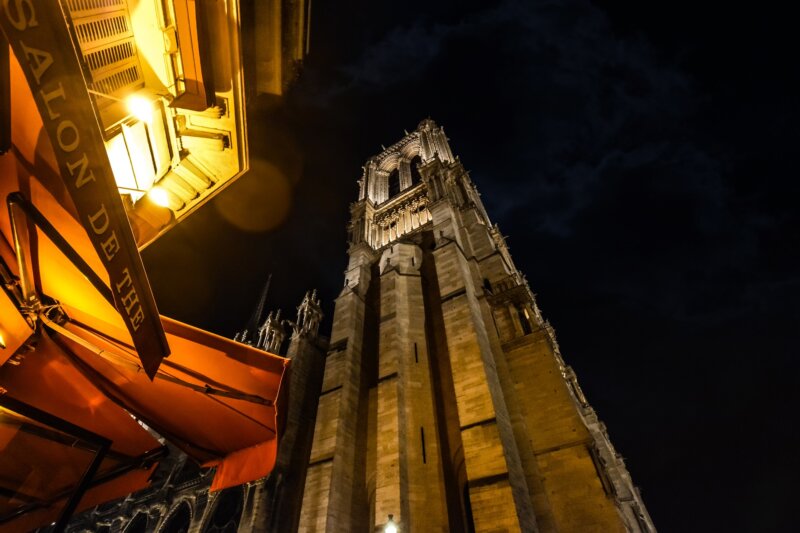 Paris is known by many as "The City of Light," – but there's a darker side to the French capital that might surprise you. On this Dark Secrets of Paris tour, you'll get to experience the city in a completely different way. You'll learn about Paris's secrets, mysteries, and chambers here.
You'll visit some of the city's most historic tunnels, secret passages, and wartime past. Learn about the darker side of Paris and some of the city's most famous sites. For instance, at the Louvre Museum, you'll learn about all the centuries-old skeletons found dead beneath it and how it once served as a prison.
Crazy, right? Your tour guide will be an experienced professional, and they'll take you around some of Paris' spookiest sights. Sites like Pont Neuf, Hotel de Ville, Notre Dame Cathedral, and Île de la Cité are just some destinations you'll explore on this tour.
You'll also stop at Paris' most haunted places, including the Latin Quarter, called the most cursed place in Paris. So join this spooky Paris ghost tour and learn more about the city's dark secrets – if you dare.
See Related: Best Walking Tours in Paris
3. Paris Catacombs Tour with VIP Access to Restricted Areas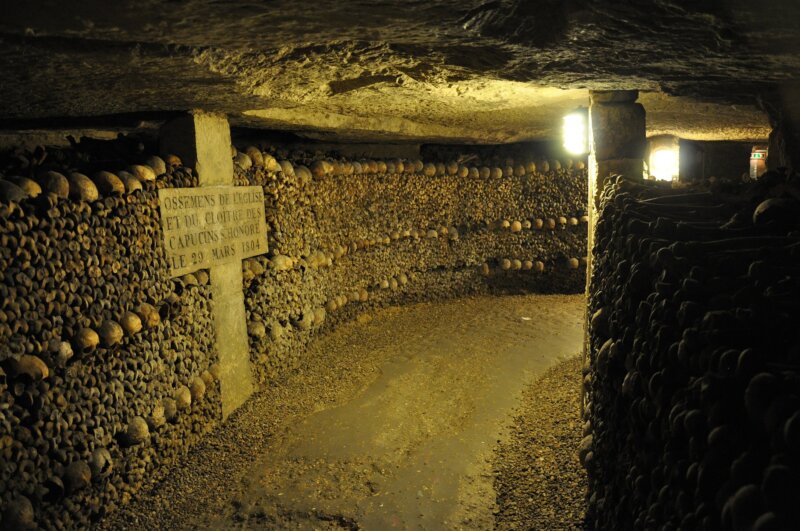 There are many spooky sites and landmarks to see around the city of Paris, and you can also explore its underground – the Paris Catacombs. This is hands down one of the most popular haunted sites in Paris. And it's worth deserving your time!
Would you believe me if I told you that whenever you walk around in Paris, you're stepping over a vast underground city? The Paris Catacombs comprise more than 200 miles of tunnels and galleries. These former quarries are believed to contain the bones of more than six million people!
On this Paris Catacombs VIP tour (with skip-the-line entrance), you'll get to skip long lines and queues with VIP access that allows you to explore restricted areas. You'll be able to descend deep into the city's underground (65 feet below the surface, to be exact) on a small group tour and explore ancient quarries and crypts. You'll see galleries where bones have been carefully arranged in a geometric pattern on the walls and some of the oldest graffiti in Paris.
Your guide is an experienced professional who will take you around some of the catacombs' most iconic sites, like La Salle Des Refusés (The Room of Refusals). He'll give you some history of the Paris Catacombs and help you understand the mythology of this dark underworld.
You'll see underground sculptures made by an 18th-century quarry worker who spent years chiseling away at the walls of the Paris catacombs – before being crushed to death in a cave-in.
The coolest part about this tour is that it offers VIP access to restricted, usually off-limits areas. A tour like this is the best way to get an actual haunted Paris experience and see the lesser-known sites visitors miss when they only visit the standard tourist sites.
Check out this incredible tour of the Paris catacombs if you want an inside look before you visit:
4. Famous Graves of Père Lachaise Cemetery Guided Tour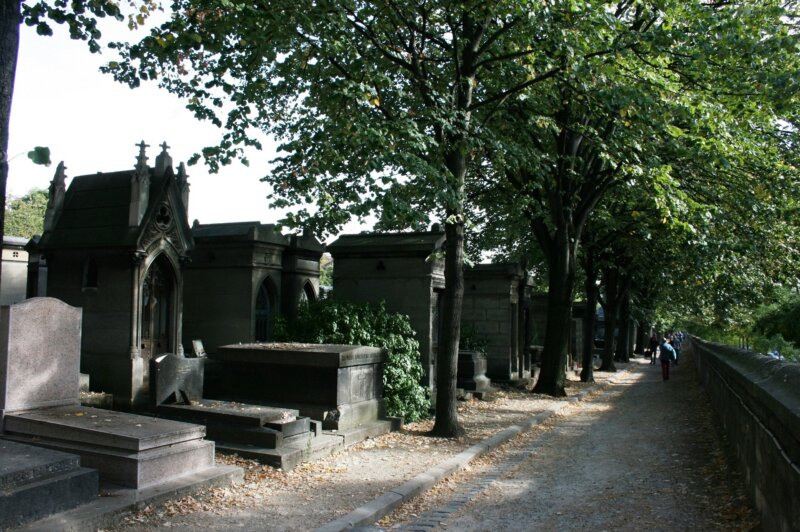 Paris has long been the home of many celebrities and famous people, so it's no surprise that some chose the city as their final resting place. The Père Lachaise Cemetery is the city's largest cemetery, and it's full of fascinating graves and memorials to some of Paris' most notable past residents.
On this Famous Graves guided tour, you'll explore the cemetery and learn about some of its most famous residents. From literary greats like Marcel Proust and Colette to international icons like Jim Morrison and Oscar Wilde, you'll get a glimpse into the lives of these iconic figures and other interesting historical facts. You can even find the likes of Balzac and Chopin in this cemetery.
Your tour guide will start at the designated meeting point and take you around the cemetery to show you some of the most famous graves. He'll tell you about their stories and share some funny anecdotes (and maybe even some ghost stories) along the way. It's a great way to learn more about Paris' history while getting an insight into its past celebrities – all in a fun and engaging format.
See Related: Most Beautiful Places in France to Visit
5. Paris Historical Crimes Walking Tour (in French)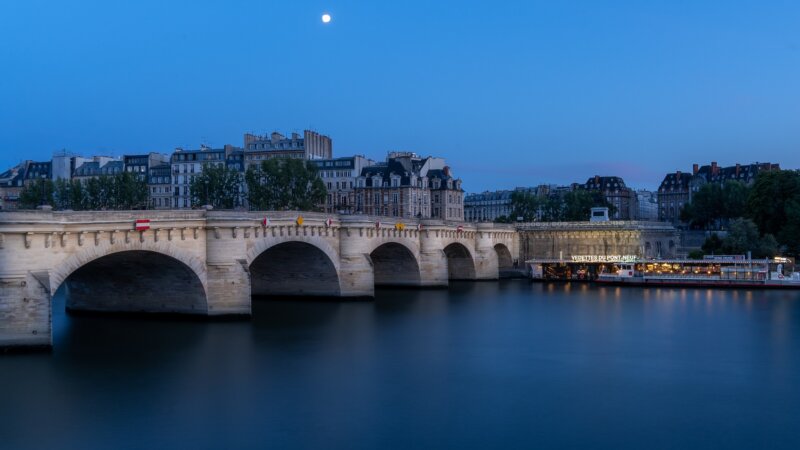 This haunted tour of Paris takes a deep dive into the dark side of the city's history. On this Paris Historical Crimes tour, you'll explore some of Paris' most notorious criminals and learn about some of their dark histories.
The tour is conducted in French and is aimed at those seeking a more absorbing activity – perfect for native speakers or Francophiles who want to improve their language skills. Along the way, you'll hear some of the scariest urban legends and mysterious tales from Paris' past. Prepare for some gruesome stories about some of the city's most notorious criminals!
The tour covers a range of places, including a few former castles, cathedrals, churches, and other sites around the city. You'll visit the iconic landmark of Pont Neuf – the oldest bridge in Paris and where crooks, thieves, and beggars came to steal from the bourgeois in the 17th century. You'll pass some of Paris' most infamous crime scenes on this walking tour and hear about some of the city's most notorious criminals and their stories.
See Related: Père Lachaise Cemetery: What to Know When Visiting
6. Murders and Mysteries of the Louvre Museum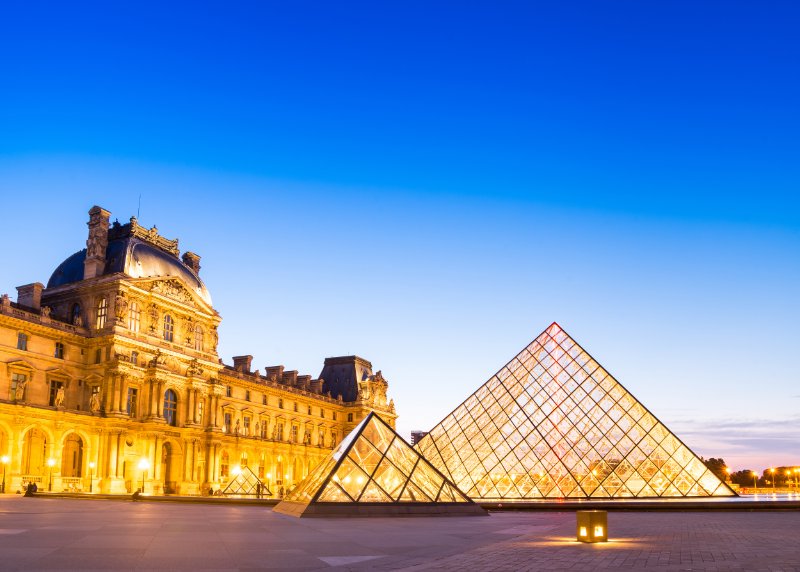 See the famous Louvre Museum in a whole different light with this Murders and Mysteries tour. This tour takes you through the exhibition center's dark history – focusing on its gruesome stories of murder and betrayal.
On this guided tour, you'll learn about some of the Louvre's most famous works, like the Mona Lisa and The Winged Victory of Samothrace. Both of which were almost victims of theft and art heists! You'll also hear some chilling stories about the Louvre's past, including one tale where a thief was caught trying to steal the Venus de Milo statue!
Your professional guide will take you through each room and explain why they are so important regarding the museum's history. He'll also recount some of the museum's most notorious murders and how they were solved.
The tour finishes with checking out the Louvre's underground tunnels and secret passages. Learning about the betrayal, torture, and murder here will make your museum visit memorable.
And it's not an experience you can get with any general admission ticket to the exhibition center, that's for sure.
After your tour, your ticket allows you to stay and explore the rest of the Louvre Museum. Make sure to visit other famous works in the museum, such as the Coronation of Napoleon or the Raft of the Medusa, with exciting stories and history.
See Related: Top 10 Art Museums in Paris
7. Haunted Paris Tour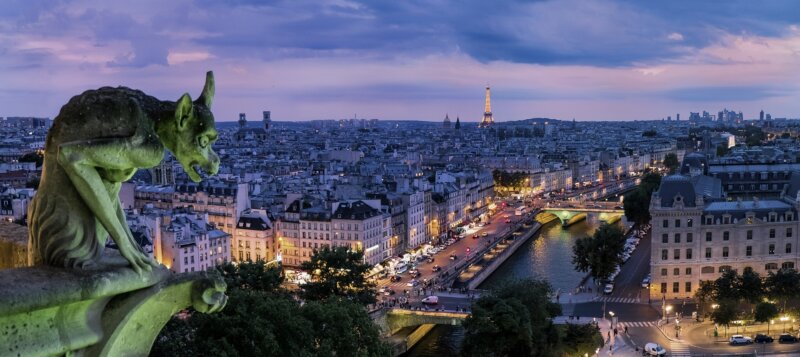 Think you know all there is to know about Paris' dark past? This tour may surprise you. This Haunted Paris Tour will teach you about the city's spooky history.
On this tour, you'll visit some of the most haunted places in Paris and learn about their ghostly pasts. You'll get to stand in the spot where a French King was assassinated and hear tales of witchcraft and mysterious hauntings.
Has he ever heard of the infamous Demon Barber of Paris? He was the real-life inspiration for Sweeney Todd – and the tour guides will tell you all about his story. You'll even visit the scene of his horrible deeds on this tour.
Your guide will take you around the city, showing you some of the most notorious locations in Paris and telling you their chilling stories. Your tour guide is a Paris local and history buff who has always been fascinated with the city's mysterious past.
He'll tell you some of Paris' most horrific stories, like how a wealthy man was murdered, and his body parts were never found, or the story of the ghost of a famous writer with a bizarre pet who haunts a specific theater in the city… This Paris ghost tour is worth it for those who are brave enough!
See Related: Best Champagne Tours from Paris
8. Paris Outdoor Escape Game: Mona Lisa Murder Mystery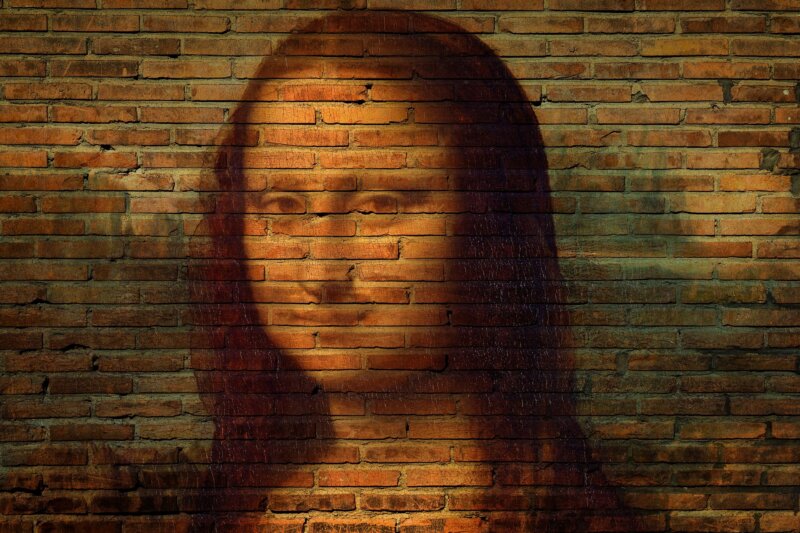 A fun way to explore the dark side of Paris is with the Mona Lisa Murder Mystery escape game. This game challenges you and your friends to solve a murder mystery in the streets of Paris.
You'll have one hour to solve a few puzzles, find clues, and decode mysterious messages to figure out who killed the Mona Lisa! Along the way, you'll visit some of the city's most famous locations and hear about the art heists and mysterious murders connected to them.
At the end of the game, you'll have to answer one final question to solve the mystery. This is a great way to explore Paris' dark side in an interactive, fun way. It's an app-based experience, so you'll follow the tour independently. It's an excellent tour for independent travelers or those who want an adventure but don't have time to take a full ghost tour.
This tour is available year-round and can be accessed 24/7 – so you can take the time during the day or in the middle of the night – whichever suits you best. You can pause and resume your game to take it at your own pace. This tour is best for travelers who want a more private tour experience and would like to avoid crowds.
See Related: Top 10 Museums in Paris to Visit
9. Murder Mysteries Group Walking Tour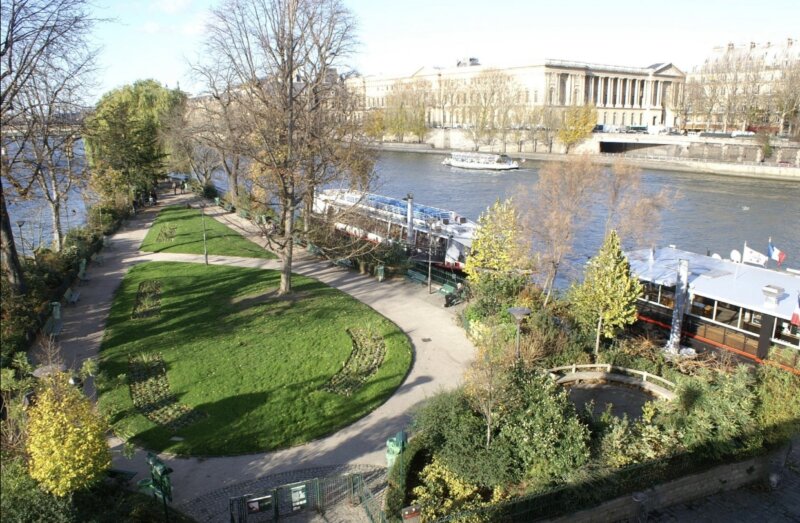 Calling all true crime fans visiting Paris – this one's for you. The Murder Mysteries Group Walking Tour is a unique and engaging way to explore the city with a macabre twist.
The history of murder and execution in Paris is lengthy and tragic. The prevalence of sickness among the lower classes and the bloody wars waged in this city have all added to the grim history of death. This two-hour walking tour will teach you about the city's darker side and give you a glimpse into its morbid underbelly.
Your group will be led by an experienced, knowledgeable guide who will take you around Paris and tell you about the city's most notorious crimes. You'll walk to places like the Place de la Vert Gallant, where the last Knights Templar was burned at the stake. And explore St. Germain de Auxerrois, the scene of the St. Bartholomew's Day Massacre – which resulted in the deaths of 30,000 people.
This guided tour is outstanding for those wanting a more intimate experience with a small group so that you can share your thoughts and opinions on the subject matter. Plus, there will be plenty of time for questions throughout the tour.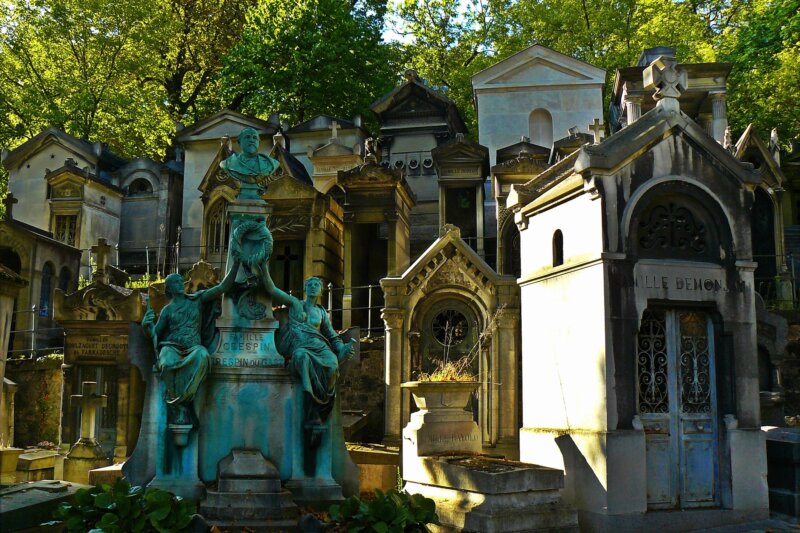 If you want a more intimate experience, the Père Lachaise Cemetery Private Tour is an excellent choice. This two-hour tour takes you through Paris's oldest and most famous cemetery – where many of France's most beloved writers, musicians, and celebrities are buried.
Your guide will tell you about the history of this incredible place. From its beginnings as an overgrown, forgotten cemetery to its modern-day status as the most visited site in Paris, it is packed with history. You'll also learn about some of the cemetery's spookiest residents, like the mysterious Black Nun and the notorious Marquis de Sade.
Don't forget to stop by the final resting place of the late and greats like Chopin, Jim Morrison, and Balzac! Throughout your tour, you'll explore hidden pathways and discover mausoleums that have been forgotten for centuries. This tour is perfect for those who want a more personal experience and are curious to learn about the darker side of the City of Light.
It's similar to the group trip mentioned above but in a much more intimate setting. It's completely customizable, so you can enjoy this tour with your friends or family and choose the route you want.
Related Resources: