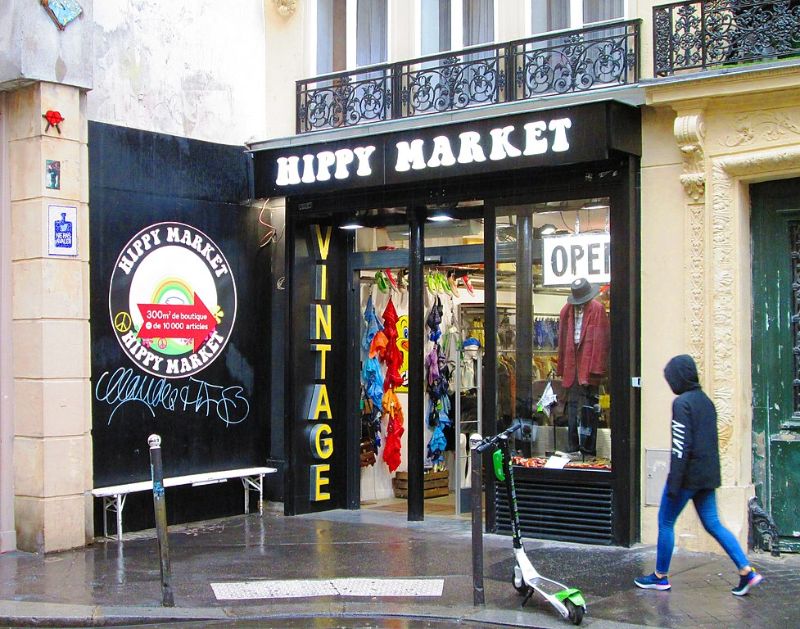 The last shop opened by the group which's already got the famous Kiliwatch (64 rue de Tiquetonne, Paris 2d area), and the other Hippy Market (3 rue de Turbigo, Paris 1st).
A huge place dedicated mostly to the 70's, and very well organised. It's so colofull and attractive (except the prices!) that i felt like a kid in an cakes and icecream shop!
Open Monday to Saturday from 10.30 a.m. to 7.30 p.m. and Sunday from 1.00 to 7.30 p.m.