Paris is known for many things: its rich culture, iconic monuments and landmarks (looking at you, Eiffel Tower!), and best of all… some of the best hot chocolate in Europe. That's right; if you're looking for a rich, creamy cup of heavenly chocolat chaud—look no further than Paris.
I know what you're thinking: Paris for hot chocolate?!! Well the simple answer is, oui!
🗼 Paris Insider's Top Picks! ✨
Dive into the heart of Paris with our handpicked partners. Trusted by thousands, they ensure you experience the best of Paris.
From cozy cozy cafes to chic chocolateries, Paris is filled with some of the best spots for an amazing cup of hot chocolate. Not only are the French masters when it comes to pastries and desserts, but they sure know how to make a delicious cup of hot cocoa too!
Grab your beret and let's sip our way through this list of where to go to discover the best hot chocolates that Paris has to offer.
Best Hot Chocolate in Paris
1. Les Deux Magots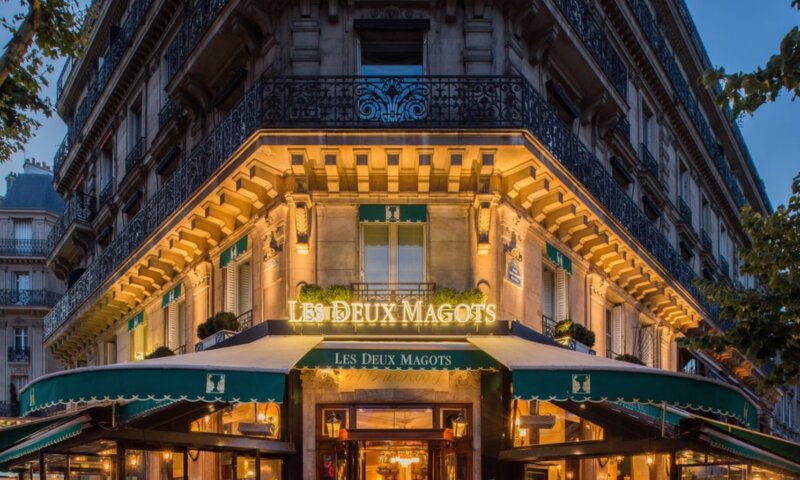 Address: 6 Pl. Saint-Germain des Prés, Paris 75006
Les Deux Magots is the best place to find hot chocolate heaven in Paris. It is located in the 6th arrondissement of Paris and has long been a popular cafe choice for tourists and locals alike.
This iconic French brasserie first opened its doors way back in 1885. Since then, it's been frequented by many famous artists like Hemingway, Picasso, Jean Giraudoux, and more.
Today, Les Deux Magots is just as popular. It has appeared in pop culture many times over, and it's best known for its luxurious hot chocolate.
This is not just any ordinary cup of hot cocoa. It's rich, creamy, and absolutely divine. The fluffy mound of whipped cream on top makes it all the more heavenly. Truly a must-try if you ever make it to Paris!
Enjoy a cup of decadent, creamy hot chocolate while lounging in their chic café atmosphere. Plus, you can order it with a shot of Grand Marnier or Chambord for an extra-special treat – perfect for indulging your sweet tooth.
See Related: Top 10 Paris Restaurants with a View of the Eiffel Tower
2. La Maison du Chocolat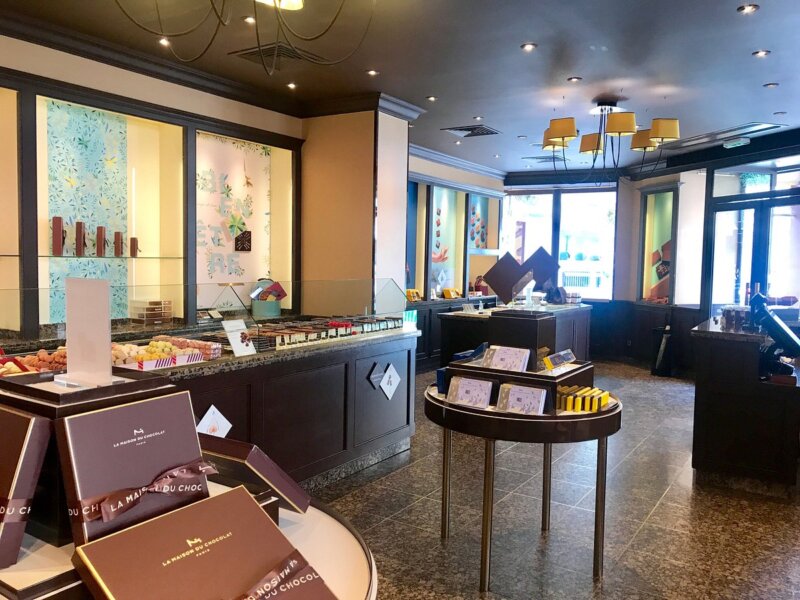 Address: 99 Rue de Rivoli, Paris 75001
Next, we'll head over to one of the best in the game when it comes to excellent hot chocolate: La Maison du Chocolat. La Maison du Chocolat (which translates to The House of Chocolate), is an artisian chocolate shop that specializes in all things chocolate!
Truffles, chocolate covered fruit, creamy chocolate mousse and other various chocolate desserts are just some of the delicious goodies that can be found here. Looking for chocolate covered nuts? They've got it.
Want just a regular old chocolate bar? No problem. In the mood for some chocolate covered pastries, like macarons and croissants? You're in the right place.
But of course, what this place is famously known for is its hot chocolates. Made with house-made chocolate, their take on French hot chocolate is ultra rich and definitely a must try while in Paris.
Their hot chocolate is made with fresh, whole milk and comes ready to indulge in a huge white mug. Their hot chocolate is then topped with a heavy dose of whipped cream and voilà – prepare your tastebuds for the experience of a lifetime!
They have multiple locations around the city, but my personal favorite (and the most popular), is located inside the Carrousel du Louvre. It's right near the Louvre museum so there will obviously be more tourists at this location, and long lines here are almost inevitable. But the surrounding scenery of Paris' most famous museum provides for a great backdrop for your Parisian hot chocolate experience!
See Related: How to Eat a Croissant in Paris
3. Angelina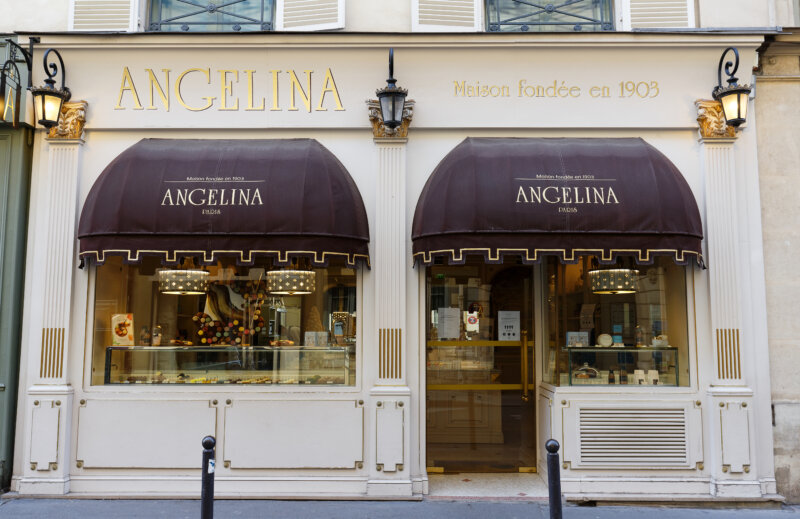 Address: 226 Rue de Rivoli, Paris 75001
Let's take a trip back to the 1900s, when Paris was a city of haute couture, high society, and divine hot chocolate. Angelina is best known for its classic café fare, but their hot chocolate has been the star attraction since it opened in 1903. It's a luxurious concoction made with some of the best cocoa beans in Paris.
Rich and creamy with just the right amount of sweetness, their hot chocolate is an absolute dream. Not to mention, they serve it in a grand porcelain cup that's almost too pretty to eat.
And while most people come here to taste their decadent hot chocolate, no visit to Angelina is complete without their famous Mont Blanc pastry: a meringue base topped with chestnut cream, fluffy whipped cream and shavings of dark chocolate. Their puff pastries and warm cakes are best served with a piping hot cup of smooth hot chocolate!
Angelina is a classic Parisian café experience, and their hot chocolate is a must-try for any hot cocoa enthusiast. It's no surprise that this place is almost always packed with people wanting to get their hands on some of the best hot chocolate in Paris, so be sure to get here early if you want to snag a table!
See Related: Best Hotel Bars in Paris
4. Jacques Genin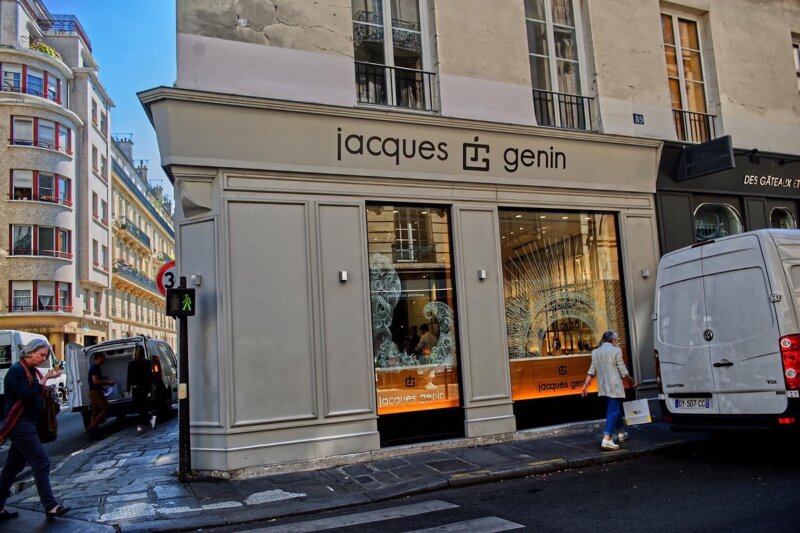 Address: 153 Rue de Turenne, Paris 75003
Another key player when it comes to the best hot chocolates in Paris is Jacques Genin. This artisan chocolatier opened his first shop in 2005 and he quickly became a favorite amongst locals and tourists alike.
Jacques Genin's hot chocolate is rich, thick, and ultra-luxurious – it's like liquid gold! He uses all-natural ingredients to craft this amazing hot chocolate, and it is best enjoyed in his cozy shop. Admire the collection of artisianal chocolate treats he has to offer while sipping on a sweet cup of chocolat chaud.
You can also order a variety of pastries to go along with your cup of hot cocoa, like their famous tarte au chocolat or the strawberry tart. Jacques Genin also offers a variety of sweet treats and desserts made completely by hand with only the purest of ingredients.
Genin prides himself on his "barely sweetened" technique for his desserts – the sugar content is reduced to a strict minimum here. That being said, you can rest assured that everything here is made with the best ingredients and lots of love. Not to mention, it tastes amazing.
Jacques Genin has two locations in Paris, both of which are absolutely stunning. Seriously. Walking into this place, you'd think you were entering a luxury chocolate palace – it's a beautiful sight to behold! If you love chocolate as much as I do or simply just want to taste some great hot chocolate, add this place to your list.
See Related: Best Places for Falafels in Paris
5. La Durée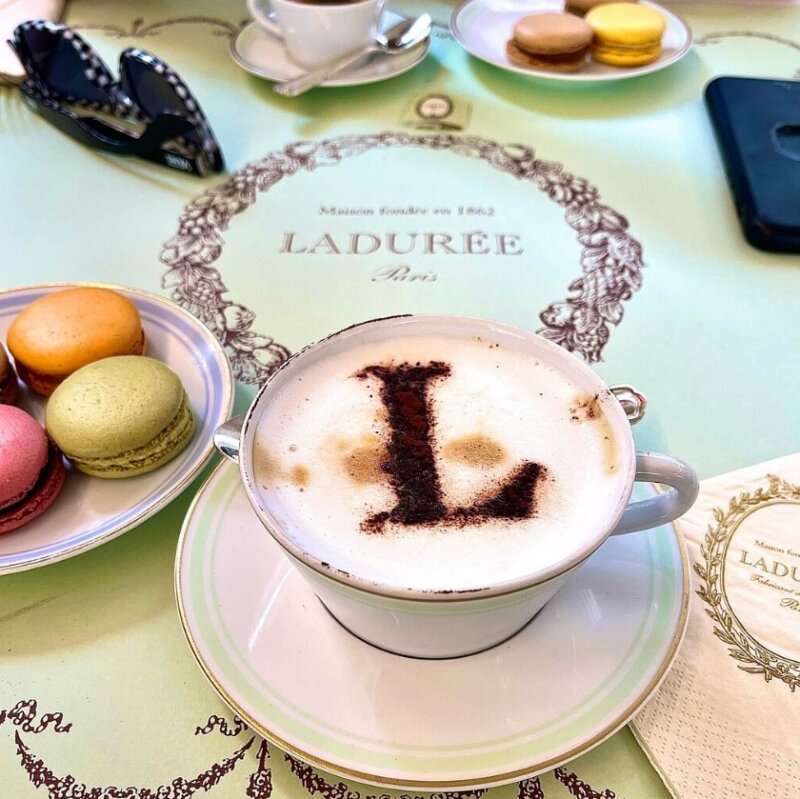 Address: 16 Rue Royale, Paris 75008
Chances are if you've been to Paris or are planning a trip there at all, you've probably heard of La Durée.
It's one of the most iconic cafes and pastry shops in Paris, best known for its macaroons. But what you might not know is that La Durée's hot chocolate is also quite spectacular. It's made with a blend of dark and white chocolate, producing an ultra-luxurious cup of cocoa.
It's best enjoyed while sitting on their beautiful terrace, which overlooks the Palais Royal gardens. The Champs Elysées location is also a great option for those who need a break after some luxury shopping to enjoy a warm delight in a beautifully decorated tea room. They also have another location not far from Les Deux Magots – so it's simply perfect if you're wanting to test all the places on this list!
The hot chocolate here is made with top-notch ingredients and has a rich, smooth texture that melts in your mouth. Plus, the whole experience of enjoying a cup at this historic cafe makes the drink even more special.
And although the hot chocolate here is hard to resist, the pastries they have on offer are not to be missed either. In fact, La Durée is known for having some of the best desserts in Paris! Their macarons and éclairs are absolutely delicious and come in a wide variety of colors, fragrances and flavors. I recommend the salted caramel, pistachio, and coffee-flavored macarons.
Simply delicious! No trip to La Durée is complete without trying some of their signature treats, so be sure to save some room after your cup of cocoa!
See Related: Best Macarons in Paris
6. L'Eclair de Genie Café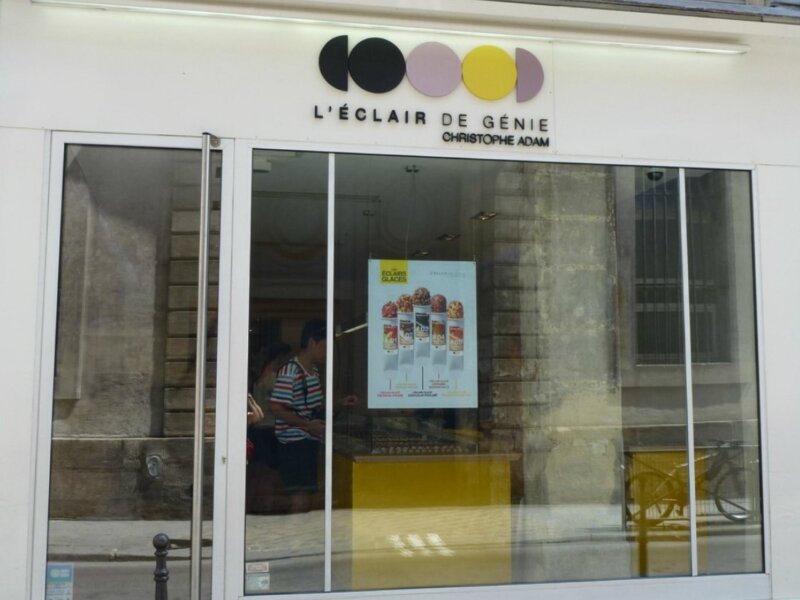 Address: 122 Rue Montmartre, Paris 75002
Last but certainly not least, is L'Eclair de Genie! This corner café is new to the Parisian hot chocolates scene, and only opened its doors recently in October 2022. But this place has quickly skyrocketed in the best of lists, and it's easy to see why.
Their hot chocolate is a signature creation made with pure cocoa butter, couverture chocolate, sugar, and milk. It's incredibly creamy and smooth – quite possibly one of the best hot chocolates you'll ever try! Their hot chocolate has quickly become very popular due to its unique and innovative presentation.
At L'Eclair de Genie Café, this signature drink is served with a piece of chocolate in the form of a water lily that opens once hot milk is poured over it. The warmth of the milk slowly reveals the perfect balance of sweetness and chocolate, creating a delicious treat in every sip. The best part? You get a little bit of chocolate with every sip. Who could say no to that?
L'Eclair de Genie is a cafe full of surprises and the interior is absolutely stunning. The decor mixed with the aesthetically pleasing hot chocolate makes for the perfect place to cozy up on a chilly day in Paris' colder months.
It's also worth noting that L'Eclair de Genie is best known for their pastries, so make sure you grab one (or two) of their famous éclairs to go along with your hot cocoa!
Related Resources