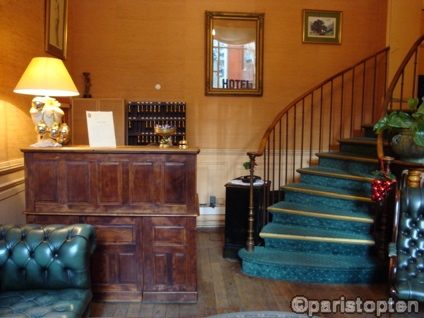 This 2 stars hotel's location is quite unusual because it's in a "Passage" ( Passage Jouffroy, listed historical monument), which means a glass roof covered arcade liking some streets together and bordered by different kind of shops, like a specialist of canes (walking sticks).
It's been built in 1846, and the same owner takes care of it since 1992. The staff is welcoming and the decoration warm. The bedrooms have got all the necessary comfort. it's in the Opera area, just next to the Musée Grévin, the parisian Madame Tussaud.
36 bedrooms, 4 floors, elevator. Open all year long. Prices from 85 to 145 euros. Breakfast: 8 euros.