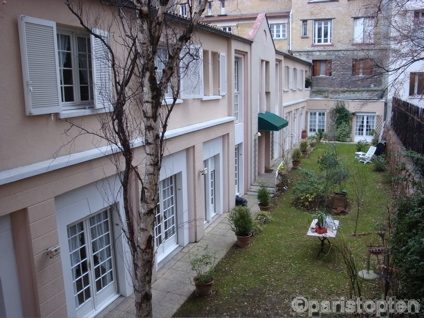 This place is called Residence because at the beginning, all the rooms had a kitchenette. Today, among the 15 rooms looking over a garden (ground floor and first floor), only 5 of them have got a small kitchen. The decoration of the rooms is going to please everyone, tasty and peaceful. Some rooms have got a massaging shower. Everything is very clean and spotless.
The hotel started to be completely renewed by Maïté and Henri Laborde when they bought the hotel in 2003, but the delicious restaurant next door, with specialities from the South-West, the Auberge Etchegorry, has been ran by this couple for 50 years! Now, it's Maïté and her daughter who run the business.
Reservation one month in advance advised. Prices from 90 to 150 euros. 2 parking spaces. Closed in August and a few days before Christmas, but it's safer to make sure on the site, because it can change.
Related Resources