Details
Address: 12 Rue Léon Frot
District: 11th arr.
Check-in: 2:00pm
Check-out: 12:00pm
Room Count: 2
Starting Price: $209.00
Comfort Hotel Nation Père Lachaise Description
Witness the effortless Parisian charm converge with modern comfort at the Comfort Hotel Nation Père Lachaise. Nestled in the beating heart of France's beloved capital, this gem of a property is like a Borgesian labyrinth, filled with delightful surprises at every turn.
When you're exhausted from hauling your bags through the cobblestone-strewn streets of the 11th arrondissement, stepping into the chic welcoming hallway is much like finding a chilled bottle of Perrier in the middle of the Gobi. Unbelievably refreshing! Each and every room here whispers an intimately familiar tale fused with contemporary aesthetic appeal. Invariably, you'll fall madly, deeply in love with the understated elegance and comfort that greet you at the door.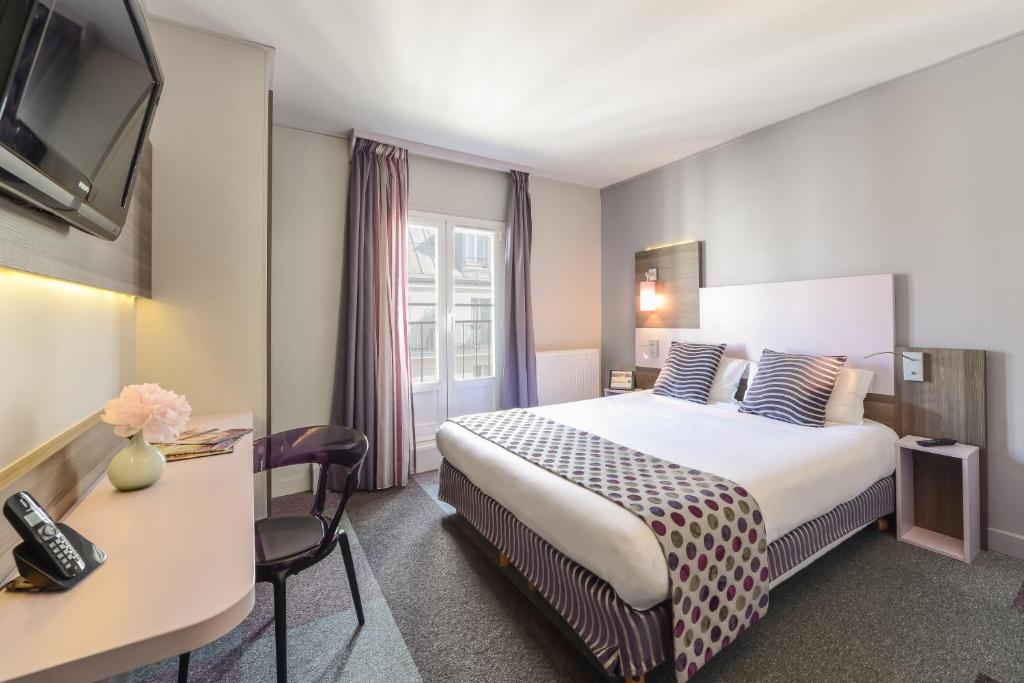 But let's not be shallow, for the Comfort Hotel Nation Père Lachaise is more than just a pretty face. Its location – mere steps away from the final resting place of the world's most illustrious characters like Oscar Wilde, Edith Piaf, and yes, Monsieur Père Lachaise himself, discloses a connection to history that few properties in Paris can rival.
Each day, while the rising sun paints a new work of art on the Parisian skyline, you're free to savor a petit-déjeuner as delectably French as it gets. Coffee as dark and mysterious as the Seine, croissants flaky enough to rival the best patisserie in town, and a panoply of hams, cheeses, and fruits that'll have you humming La Vie en Rose.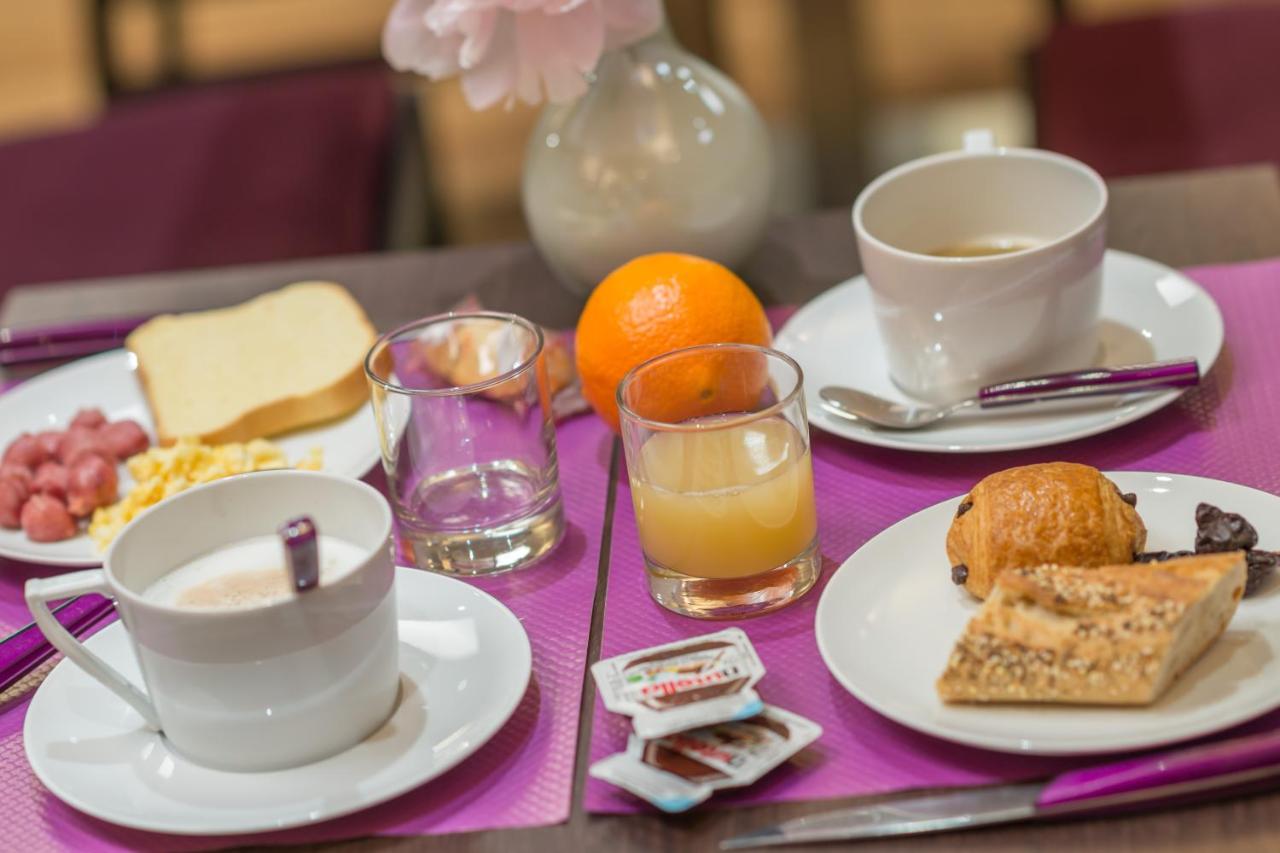 Replete and ready, your adventure for the day beckons: perhaps a leisurely stroll down Canal Saint-Martin, a spellbinding dive into the Parisian art scene, or a meandering exploration of the obscure little boutiques the city is renowned for. And there's the clincher – this modern sanctuary offers the quintessential Paris experience without the pomp or pretension.
Flamboyantly rebellious and as effortlessly stylish as Serge Gainsbourg in skinny jeans, Comfort Hotel Nation Père Lachaise has a certain je ne sais quoi that sets it apart from its peers. This 'oh so Parisian' property feels like it was spun from the same dreams that led Hemingway and Fitzgerald to this city of lights. So, awaiting your review, dear traveler, the vibrant, the chic, the oh-so-comfortable Comfort Hotel Nation Père Lachaise is poised to be the distinctively delightful backdrop to your unforgettable Parisian escapade.
Location Description
The 11th arrondissement of Paris is a vibrant and eclectic neighborhood that is sure to delight travelers seeking a true Parisian experience. Located just steps away from the Comfort Hotel Nation Père Lachaise, this district offers a plethora of activities and attractions that will satisfy even the most discerning traveler.
Take a stroll through the charming streets and you'll find yourself surrounded by an array of trendy cafes, artisanal shops, and bustling markets. The famous Place de la Bastille is just a short walk away, where you can explore the historic Opera Bastille or enjoy a picnic in the sprawling gardens.
For those seeking a taste of Parisian nightlife, the 11th arrondissement offers an abundance of options. From cozy wine bars to trendy nightclubs, there is something for every taste. And if you're looking for a unique cultural experience, be sure to visit the nearby Père Lachaise Cemetery, where you can pay your respects to famous figures such as Jim Morrison and Oscar Wilde.
Whether you're a foodie, fashionista, or culture enthusiast, the 11th arrondissement is the perfect destination for your next Parisian adventure. And with the Comfort Hotel Nation Père Lachaise as your home base, you'll have everything you need to make your trip unforgettable.
Related Resources