Details
Address: 11, Avenue Villemain, Paris, 75014
District: 14th arr.
Check-in: 2:00pm
Check-out: 12:00pm
Room Count: 10
Starting Price: $321.00
Fred'Hotel Description
Welcome, weary traveler, to a place where the spirit of Paris sighs through the curtains and murmurs in every corner. This Parisian gem, Fred'Hotel, is the dichotomy to the tumultuous city noise outside. Every nook and cranny whispers a story waiting for discovery, with a charm as rich and smooth as a bottle of 1980 Château Latour uncorked at the perfect moment.
Our Fred'Hotel review bends towards the strength of refined French simplicity, as seductive as an impromptu meal at an undiscovered bistro. Kick back in its subtle luxury, akin to that quiet joy of finding a dust-swathed novel in the corner of a vintage bookshop at St.Germain-des-Prés.
Delight in the deliberate fusion of Parisian chic and contemporary comfort, a symphony as rare as the tightly guarded secret recipe of a local pastissière. The velvet-smooth ambiance woven into each room of Fred'Hotel can ensure days of exquisite relaxation. Waft through delightful moments in hushed corners, akin to a soft twilight stroll along Canal Saint-Martin.
Venture to the hotel's inviting lobby, a finely-curated sanctuary for globetrotters hewed into romance and antiquity, like the hard-to-find St. Denis Market, a labyrinth of flavor and mystery. The personalized service provided here is as spirited and endearing as the lively cobblestone streets radiating from the heart of Montmartre.

Housed in this venerated City of Lights, Fred'Hotel is not merely a lodging but a bona fide Parisian affair to be savored. Take a trip to the soul of Paris, a city that breathes unadulterated beauty and grace with every sigh. Your adventure writes itself here, in Fred'Hotel, where reality outshines even the most glamorous reviews.
Embark on the journey. Decipher the Fred'Hotel review enigma. And as Anthony Bourdain rightly expressed, "Travel isn't always pretty… but it's worth it."
After all, isn't life, like travel, all about embracing the unexpected? Let Fred'Hotel in Paris be your next sublime unpredictability.
Location Description
Welcome to the 14th arrondissement of Paris, the perfect place to experience the true essence of the city of love. Nestled in the heart of this vibrant neighborhood is Fred's Hotel, a luxurious property that promises to take your Parisian experience to the next level.
From the moment you step out of the hotel, you'll be surrounded by many attractions that will keep you engaged and entertained. Take a walk down the charming Rue d'Alesia and discover some of the city's best restaurants, cafes, and boutiques. Or, head to the iconic Montparnasse Tower and enjoy breathtaking city views from the observation deck.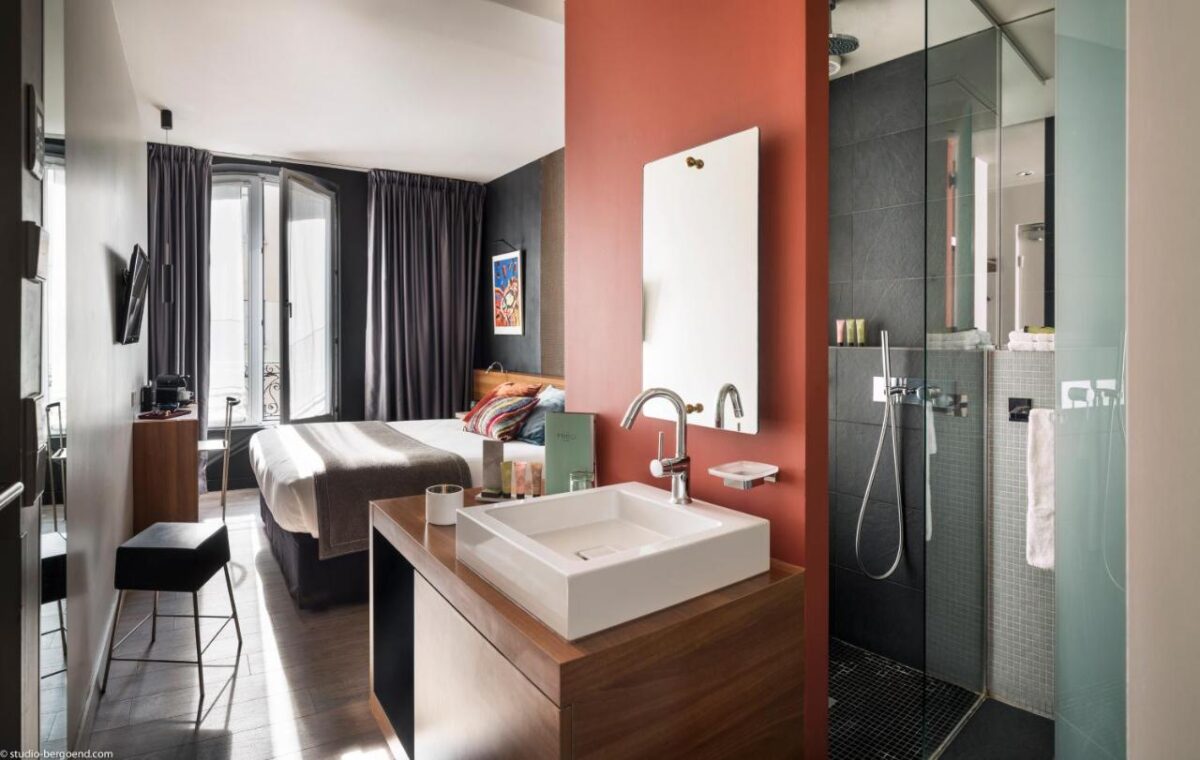 For those looking to indulge in some art and culture, the nearby Catacombs of Paris and Fondation Cartier pour l'Art Contemporain are must-visit destinations. And, if you're a fan of literature, be sure to check out the historic Montparnasse Cemetery, the final resting place of many famous artists and writers.
At Fred's Hotel, you'll also easily access the city's world-renowned museums, including the Louvre, Musée d'Orsay, and Centre Pompidou. And, for those looking to unwind, the beautiful Parc Montsouris is just a short walk away, offering a peaceful escape from the hustle and bustle of the city.
No matter what your interests are, the 14th Arrondissement has something to offer that will make your stay at Fred's Hotel an unforgettable experience.
Related Resources