Details
Address: 7 Cité Bergère
District: 9th arr.
Check-in: 2:00pm
Check-out: 12:00pm
Room Count: 12
Starting Price: $275.00
Hotel des Arts - Cite Bergere Description
In the pulse-riddled heart of Paris, the sheer artistry flows like vintage Bordeaux at the Hotel des Arts – Cite Bergere. This revered establishment is an artisanal triumph, an exposition of French hospitality where modernity waltzes passionately with history.
Life unfurls in a sweet cadence here. As you saunter through the marble-adorned entranceway, you're not just crossing a threshold – you're surrendering to the enamoring charm of Paris. Imprint the name Hotel des Arts – Cite Bergere in your memory because trust me, my wanderlust enthralled friend, this is a place where heart-felt narratives are spun and indelible Parisian experiences are etched deep into the passport of your soul.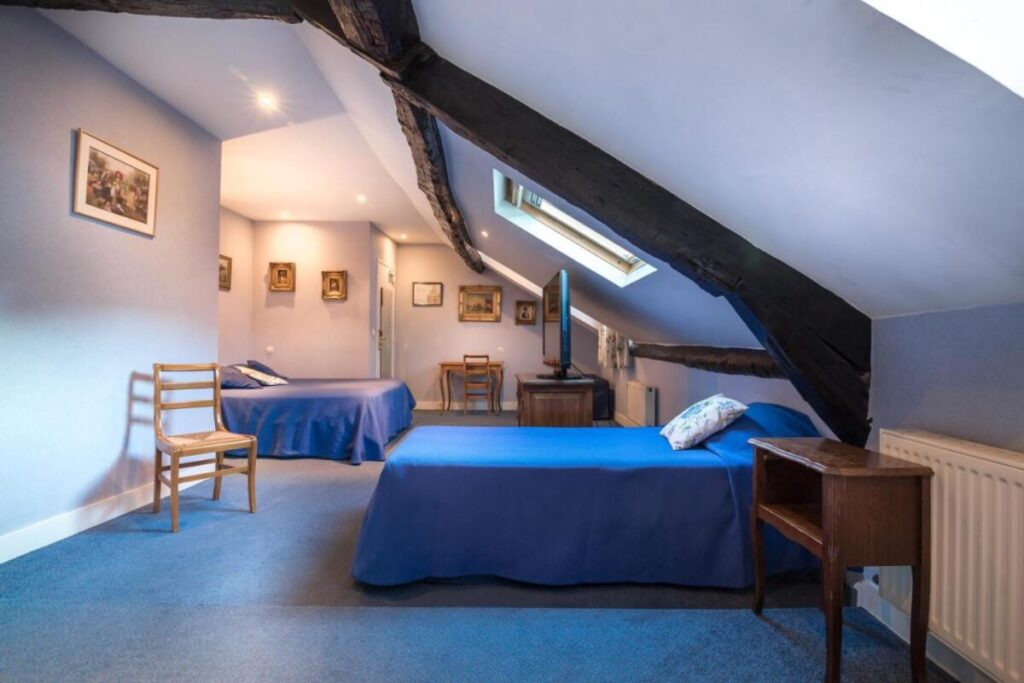 Every corner whispers tantalizing tales, every nook an homage to the Parisienne spirit. Picturing airy rooms, parquet floors, balconies with sweeping vistas? An emphatic oui! The romance seeping through the curtains? That's purely Paris, distilled through the Hotel des Arts – Cite Bergere experience.
Relish a sunrise, cloaked in the delicate filigree of Paris rooftops, as you sip aromatic coffee and sample divinely flaky pastries. As nightfalls bathe the cityscape in moonlit hues, retreat to the serenity of your room, sunkissed by the day, kissed goodnight as Paris retires into silence.
Scarlet threads of passion weave through the culinary canvas at the on-site bistro. Your taste buds tango with excitingly vivid flavors, paired deftly with wines that roll off your tongue easier than a Ronsard sonnet.
Pearl in the city's oyster, the Hotel des Arts – Cite Bergere reviews will verify – it's where you fall in love with Paris, over and over again. Uncover the secrets of the City of Light, penned by erstwhile wanderers like you.
The Hotel des Arts – Cite Bergere: It's not just a place to lay your head – it's where you leave footprints on the trail of a timeless city, right in the heritage-rich hum of Paris, crowned in Gallic glory. And as the sun sets on a city gnarled in love, lore, and laughter, you'll look back at your day, a knowing smile playing on your lips: "Ah, Paris at last."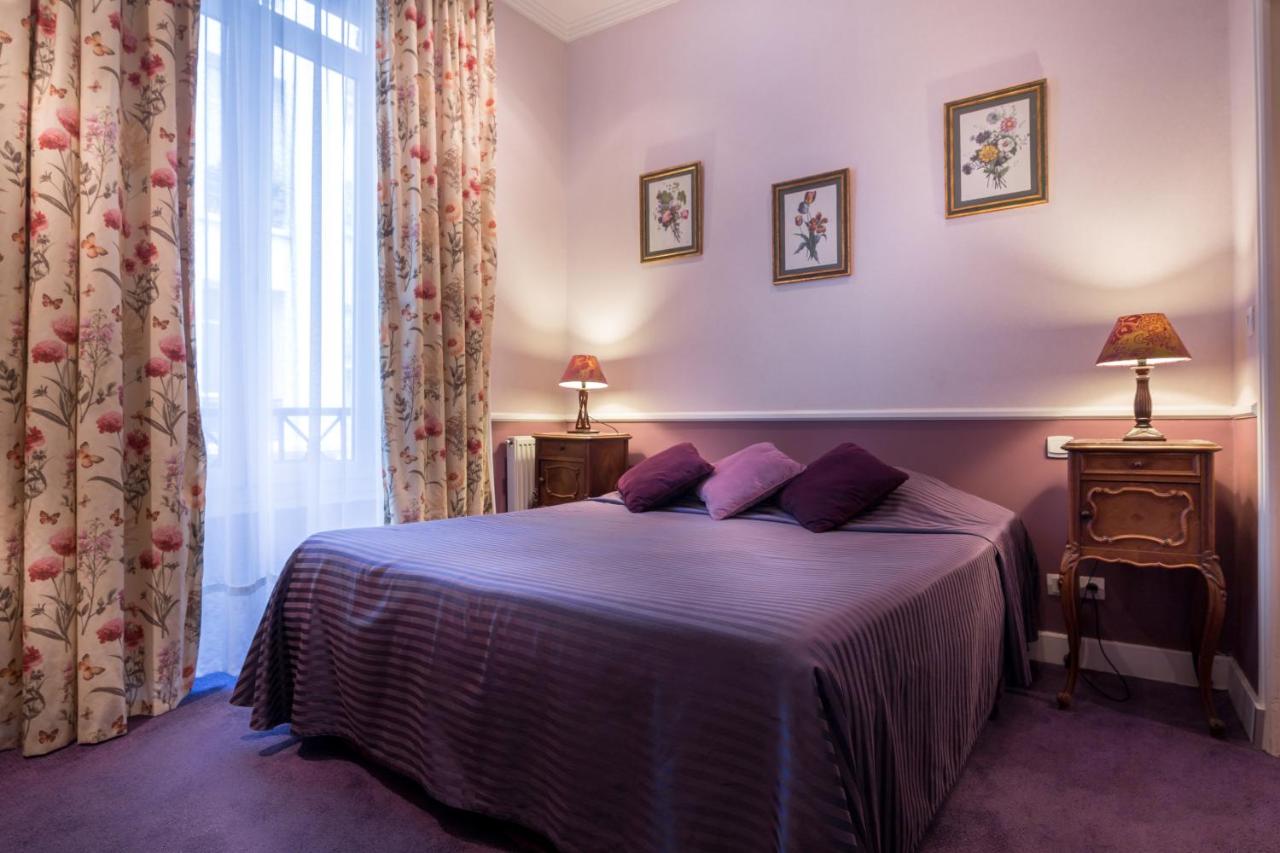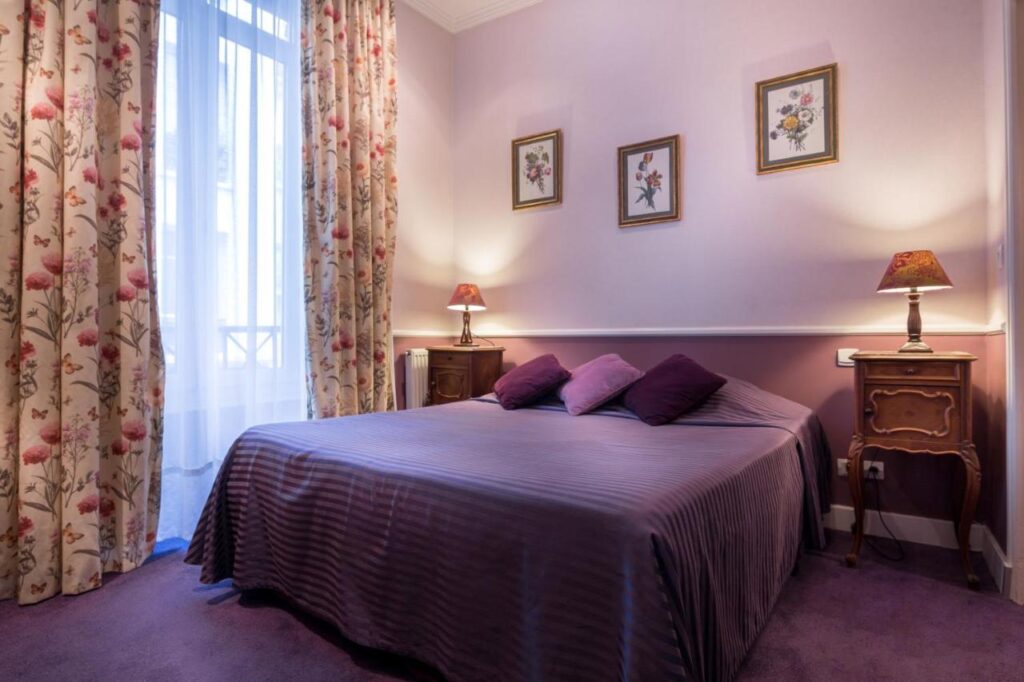 Pack your bags, Paris calls – the City of Love awaits with open arms, and our open hearts welcome you home. Cherished memories are crafted here.
Surrender to the siren song of the city at Hotel des Arts – Cite Bergere. It's Paris personified, poetry poured into bricks and mortar, ready to serenade globetrotters like you with the sweetest ode to 'la vie en rose'.
Pronounce it, dear traveler – Hotel des Arts – Cite Bergere beckons. Au revoir until we meet again.
Location Description
The 9th arrondissement of Paris is a wonderland for travelers seeking adventure, culture, and art. Nestled in the heart of this vibrant neighborhood is the Hotel des Arts – Cite Bergere, a haven for those who appreciate the finer things in life. The hotel's prime location puts you within walking distance of some of the city's most iconic landmarks, including the Opera Garnier, the Folies Bergère, and the Grand Rex cinema.
Take a stroll through the picturesque Passage Verdeau, where you'll find antique shops, rare bookstores, and vintage boutiques. Or, head to the bustling Rue des Martyrs, where you'll find a plethora of artisanal food shops, bakeries, and cafes.
For a taste of Parisian nightlife, head to the trendy Pigalle neighborhood, where you'll find a variety of bars, restaurants, and clubs. And for those seeking a more tranquil experience, the Jardin des Tuileries is just a short metro ride away.
At Hotel des Arts – Cite Bergere, you'll find yourself immersed in the art and culture of Paris. From the hotel's chic decor to the nearby museums and galleries, this neighborhood is a feast for the senses. So why wait? Book your stay at Hotel des Arts – Cite Bergere and experience the magic of the 9th arrondissement for yourself.
Related Resources