Details
Address: 35, Rue Jean-Baptiste Pigalle
District: 9th arr.
Check-in: 3:00pm
Check-out: 11:00am
Room Count: 2
Starting Price: $286.00
Hôtel Eden Opéra Description
As the iron maiden promises, the charm of Paris is best experienced at the Hôtel Eden Opéra — a quaint sanctuary nestled in the city's vibrant heart. This, my fellow wanderers, isn't just a stay—it's an exploration; an immersion in the soulful symphony of Parisian life, where history and culture dance hand in hand with contemporary comfort.
Having fallen under the spell of many a hotel, it's rare for one to stir my globetrotting soul quite like the Hôtel Eden Opéra. Behind its quintessential, cobblestone-faced façade, you're transported to a timeless slice of French elegance. One step inside, you're greeted by a rejuvenating palette of cream and sage—interiors that whisper tales of opulence and grandeur, evoking an intimate connection between you and the city's golden past.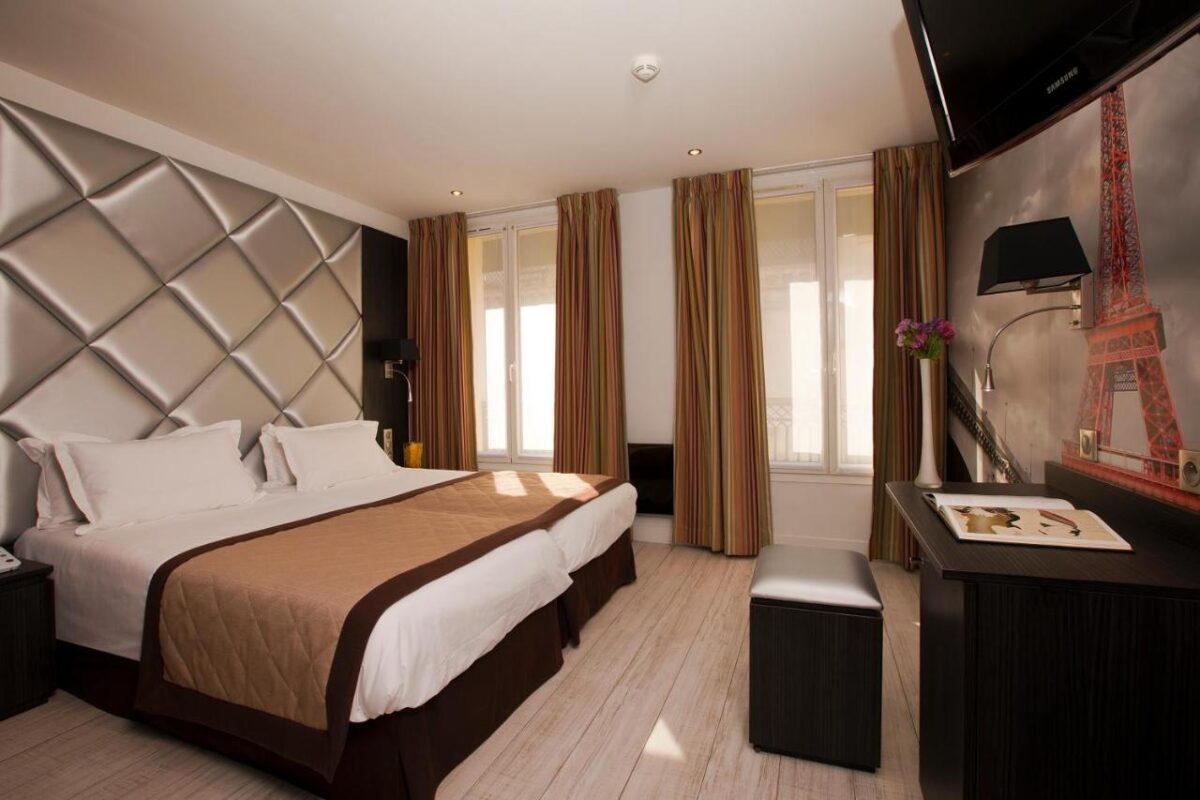 However, don't mistake it for a history lesson wrapped in a brick exterior. This is where the 'Hôtel Eden Opéra Review' misses the point.
It's one thing to read about a place, another to experience the intoxicating blend of classic Paris with the twang of modernity. Bespoke service is seamlessly married with tech convenience, from fast Wi-Fi to flat-screen TVs, ensuring your stay is as plush as it is effortless.
And let's not forget location. In a city famed for its grand boulevards and cinematic streetscapes, Hôtel Eden Opéra's envious postcode, circled by an array of boutiques, cafés, and artistic treasures that make Paris, well, Paris, elevates your 'Travel' experience from memorable to unforgettable.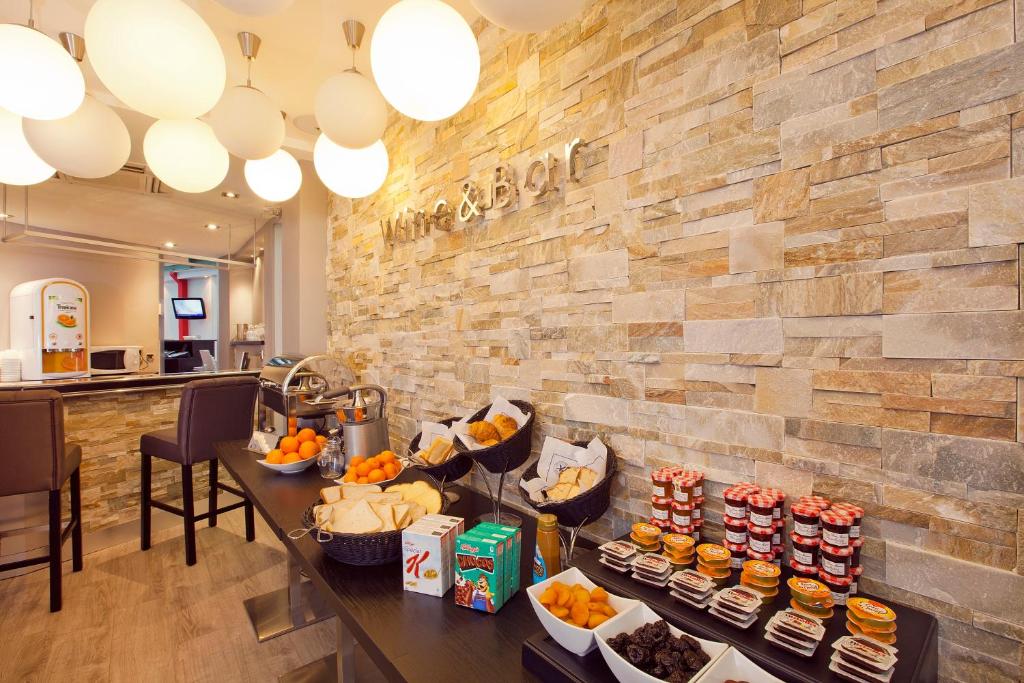 So, next time you find yourself yearning for the city of love, remember the Hôtel Eden Opéra. Lose yourself in the enchanting melody that is Paris, and let the city's heart pulsate against your own. As you peel back the layers of this magnificent city from such a splendid base, you'll realize — reviews can hint, but experiencing it? That's an entirely different aria.
Location Description
Paris's 9th arrondissement is a traveler's paradise, and the Hôtel Eden Opéra is right in the heart of it all. Located on Rue Jean-Baptiste Pigalle, the hotel is within walking distance of some of the city's most iconic attractions.
Start your day with a stroll to the Palais Garnier, the stunning opera house that inspired Gaston Leroux's "Phantom of the Opera." From there, head to the Musée Grévin, where you can see wax figures of some of the world's most famous people. If you're feeling adventurous, take a trip to the top of the Arc de Triomphe for a breathtaking view of the city.
When it's time for lunch, head to Rue des Martyrs, a charming street lined with cafés and specialty shops. Try some of the city's best croissants at Du Pain et des Idées or indulge in a decadent pastry at Sébastien Gaudard.
In the evening, head to the Moulin Rouge for a night of cabaret and entertainment. Or, if you're looking for something more low-key, take a stroll through the picturesque Montmartre neighborhood and enjoy a glass of wine at one of the many sidewalk cafés.
No matter what you choose to do, the Hôtel Eden Opéra is the perfect home base for your Parisian adventure. Book your stay today and experience the magic of the 9th arrondissement for yourself.
Related Resources