Details
Address: 1 Rue Jouye Rouve, Paris, 75020
District: 20th arr.
Check-in: 2:00pm
Check-out: 12:00pm
Room Count: 20
Starting Price: $222.00
Hotel Scarlett Description
Buckle up, intrepid explorers. Today, we rummage through the labyrinthine heart of Paris, seductively pulling back the velvet curtain to reveal Hotel Scarlett. Picture innate Parisian charm entwined with modern cool, like Jean-Paul Sartre sipping a soy latte in a couture tech lab.
This isn't just a hotel review, it's a side door into the profound night whispers of this city, often romanticized and rarely truly decoded. Hotel Scarlett nestles rather cheekily in the vibrant district of Belleville, the mothership to scrappy artist studios and idiosyncratic wine bars, bohemian and bravura in equal measure. Discard any cookie-cutter expectations; this establishment was designed on a cocktail coaster of quirky humor and raw ambition.
Feel the city's pulse from Scarlett's dynamic exterior, whispering stories of laborers, artists, and poets past. The archetypal filigreed balcony isn't just an emblem of the Parisian backdrop but a stage for your own City of Light narrative to unfold.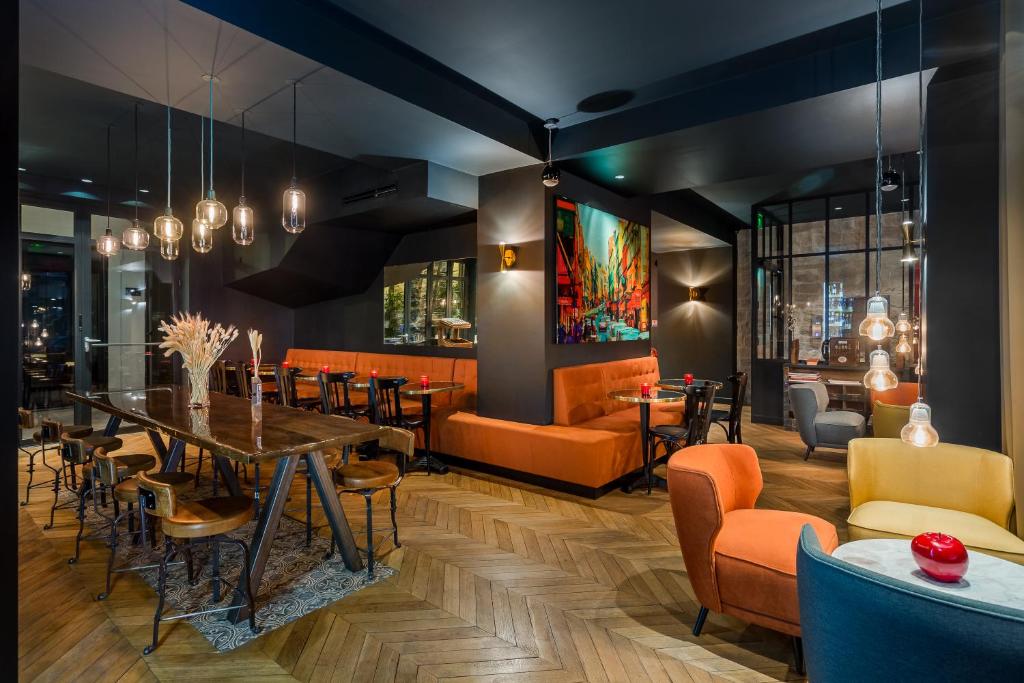 Step inside this clandestine asylum. The lobby bristles with curated eccentricities – bold wallpapers clash with Belle Époque cornicing, and plush velvet sofas sit atop reclaimed herringbone floors. The quirkiness reigns, yet there's an odd sense of comfort, like finding a trinket of the familiar in a cobble-stone, boho-chic maze of the extraordinary.
"It's a hotel," you murmur. But the Hotel Scarlett scoffs like the wizened old barkeep at the corner bistrot. Prepare for culinary concoctions as brave and bracing as the decor.
Relish the taste of Parisian pleasantries in their eminent café, where the city's quintessential 'café et croissant' is raised to an art form, an epicurean sonnet to the rising sun. Each room dapperly flaunts its colorful canvas, marrying the bygone era's dignified elegance with a perky burst of modern touches. It's like sleeping in a dream chiseled out by Picasso, the playful audacity of color living in harmony with humble stone and wood.
This is authenticity served sunlit or dusk-hushed in the heart of Paris. Hotel Scarlett stretches its tendrils into the very fibers of the city's culture and beckons you to entwine with her vibrant history. So surrender, fair wanderer, to her enchanting siren call.
Explore the unexplored. Evoke the spirit of Bourdain. Get lost, find yourself, and write your own unmistakable "Hotel Scarlett review" as you live the story she is ever eager to tell.
Location Description
The 20th arrondissement of Paris is where the city's grit and glamour meet. And Hotel Scarlett is the perfect base camp for your adventures. Located at 1 Rue Jouye Rouve, this hotel is just a stone's throw away from some of the city's most iconic landmarks.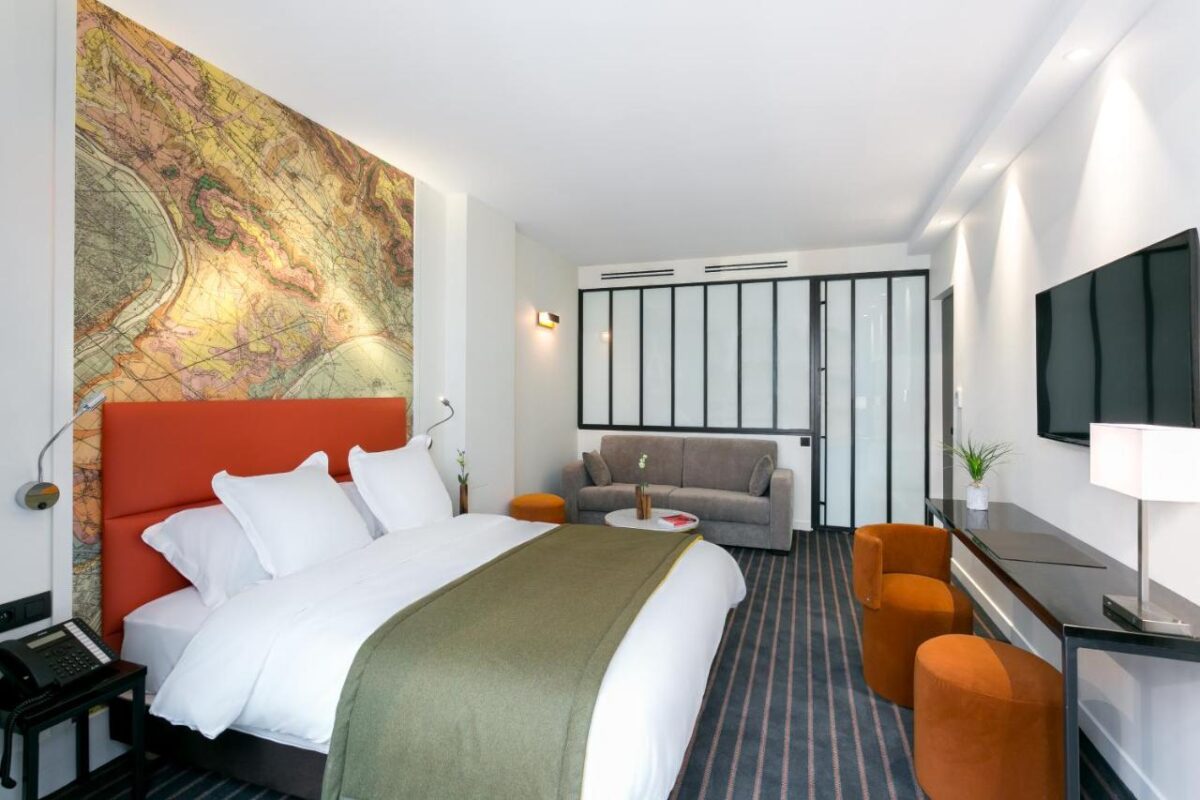 But what makes the 20th arrondissement truly special are the hidden gems that are waiting to be discovered. Start your day with a visit to the Père Lachaise Cemetery, the final resting place of some of the greatest artists and thinkers of our time. Then, stroll through the Parc des Buttes-Chaumont, a sprawling park that offers stunning views of the city.
And if you're feeling adventurous, head to La Bellevilloise, a cultural center hosting some of the city's most exciting events. But that's not all. The 20th arrondissement is also home to some of the best food and drink in Paris.
From traditional French bistros to trendy cocktail bars, there's something for every taste. And when you're ready to relax, head back to Hotel Scarlett, where you can unwind in luxurious rooms that offer breathtaking city views. So why wait? Book your stay at Hotel Scarlett today and experience the best of Paris.
Related Resources