Details
Address: 14 Rue du Docteur Heulin
District: 17th arr.
Check-in: 3:00pm
Check-out: 12:00pm
Room Count: 4
Starting Price: $210.00
Le Katorze Hôtel Description
Descend into the beating heart of Paris and discover a hidden pearl known as Le Katorze Hôtel. Tucked away in a labyrinth of cobblestone streets and boulangerie-scented air, this gem offers more than an overnight stay; it provides a slice of the Parisian panorama.
Unpack your bags, my fellow wanderers, and prepare to soak in the city narrative that transpires between Le Katorze's walls. Every corridor, every corner, whispers tales of bohemian artists and literary giants who've saturated these very quarters with their creativity across the ages. For indeed, this haven doesn't merely house guests, it cradles Paris's enduring legacy.
Feeling welcome is an emotion you'll rapidly become acquainted with here. The staff, a delightful fusion of old-world charm and modern efficiency, seem to have a knack for transforming even the most concise queries into conversational sonnets. They'll paint a vivid Parisian panorama before your eyes and make your every query an opportunity for an enchanting tale.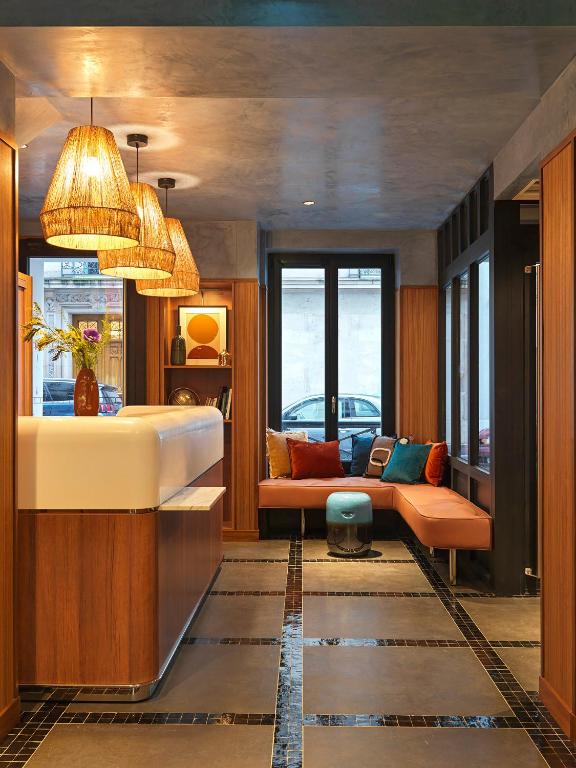 In true Parisian fashion, Le Katorze Hôtel revels in art. Each room is a unique canvas, dressed with a delightful blend of contemporary comforts and vintage nostalgia. The spaces are an embodiment of the 'je ne sais quoi' charisma that Paris is beloved for, exuding an intimate, homely feeling akin to reading an old book on a quiet afternoon.
But Le Katorze doesn't stop at the threshold of your room. The property entwines itself with the city, serving as a gateway to a wealth of culture waiting beyond its doors. From the rambunctious Marais district to the iconic Seine River, this Parisian abode is more than a hotel, it's a key to unexpected adventures.
Well, my nomadic companions, isn't it time for another journey? Trade in your itinerary for a flight of ripening cheese, surrender your map to a glass of Maison Rouge and let the Le Katorze Hôtel review your perspective of what a Parisian getaway can truly be. Dive into the rich tapestry of Paris, stitch your own stories into its splendid fabric, and make Le Katorze Hôtel your delightful pied-à-terre in the City of Lights. Bon voyage, my friends…until we meet again.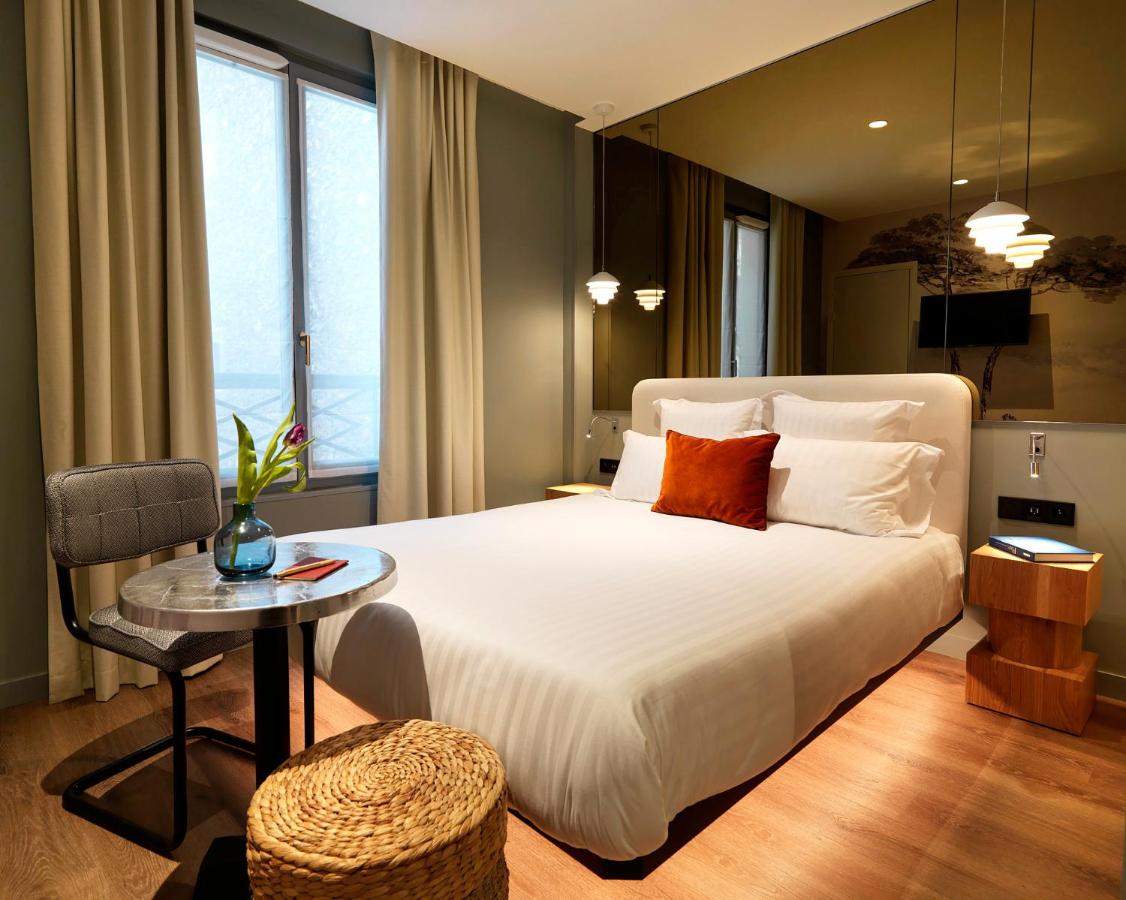 Location Description
The 17th arrondissement of Paris is a destination for the discerning traveler, and Le Katorze Hôtel is at the heart of it all. From the moment you step out of the door, you'll be surrounded by the sights, sounds, and flavors of one of the most vibrant neighborhoods in the City of Light.
Take a stroll down Rue de Levis, a bustling market street that's been a fixture of the neighborhood for over a century. Pick up a baguette, some cheese, and a bottle of wine, and enjoy a picnic in the nearby Parc Monceau. Or head to the Palais des Congrès, just a short walk away, to catch a show or attend a conference.
If you're looking for something a little more low-key, wander over to the Batignolles neighborhood, where you'll find charming cafes and boutiques tucked away on quiet side streets. And of course, no trip to Paris would be complete without a visit to the iconic Arc de Triomphe, just a few metro stops away.
At Le Katorze Hôtel, you'll be in the heart of it all, with easy access to everything that makes the 17th arrondissement such a special place. So come explore, indulge, and savor all that this vibrant neighborhood has to offer.
Related Resources