Details
Address: 44 Rue Sainte-Anne, Paris, 75002
District: 2nd arr.
Check-in: 3:00pm
Check-out: 11:00am
Room Count:
Starting Price:
Magnifique studio - Louvre Opéra Description
In the pulsating heart of Paris, like an untold secret yearning to be discovered, sits the Magnifique studio – Louvre Opéra. Nothing encapsulates the infamous paradox of Paris quite like this property- the serene opulence ensconced within a city alive with unceasing energy. Tucked neatly away in the folds of France's glittering capital, the Magnifique studio makes her home, whispering in hushed tones the age-old tales of La Ville Lumière while yearningly reaching for contemporary ambitions.
This property turns the ephemeral into the tangible with an allure that transcends borders. As you step through the imposing Parisian doors, the air tastes distinctly of history, of age-old secrets told in hushed whispers, and of tales spun around midnight fires. One foot into the Magnifique studio and you have stepped into a Parisian chronicle, not authored but lived intensely, passionately.
The heart of the city beats strongly here, with the Louvre and Opéra Garnier serving as the pulsating rhythm underscoring your Parisian symphony. You are at the epicenter of art and culture, of architecture and opera, and the Magnifique studio is your sanctuary.
Experience Paris from the inside; from the thriving markets of Rue Montorgueil, to the scenic Seine river flowing with stories of yesteryears and promises of tomorrow. Understand why Hemingway called it a "Moveable Feast." The Magnifique studio – not just a Parisian experience, but a transportive journey through time and space, that gently nudges you to explore, to dream, and to discover the city beyond clichés.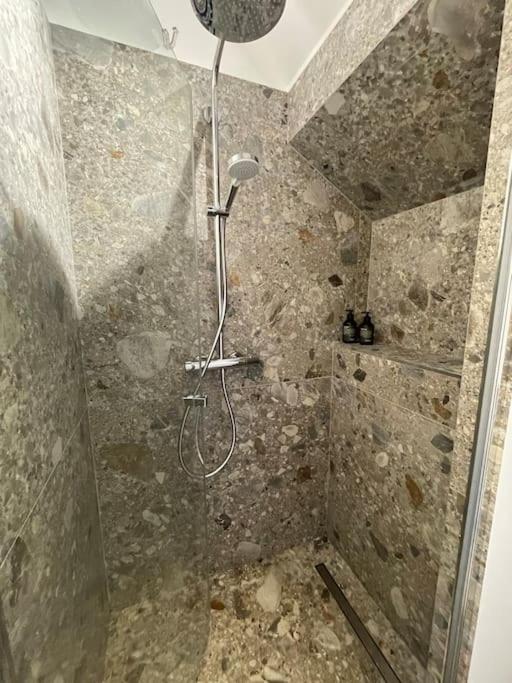 Enjoy the breath-taking Parisian sunrise from your classic opera-facing balcony, and rest your weary soles on plush interiors after a day of wandering. Here, luxuriate in the French aesthetic, bathed in warm, welcoming light, surrounded by carefully curated art that resonates with the city's heart Outside, the city waits, humming with life; its charm lying in the apparent chaos, seamless melange of tradition and progress, the old and the new.
In the Magnifique studio – Louvre Opéra, Paris isn't just another stopover; it's an intimate rendezvous, a love affair where you rendezvous with the soul of Paris. Explore the city in all its grandeur, all its unruliness, from a realm that exudes Parisian elegance like no other; where every corner whispers a tale of love, rebellion, artistry and resilience. In the Magnifique studio, Paris is no longer a destination – it becomes a part of you, a heart beating in unison with the city of lights.
One visit and you are forever entwined in the city's legend, woven into the intricate tapestry of its tales. The Magnifique studio – Louvre Opéra – Paris isn't just an experience, it's a saga. Come write yours.
Related Resources