Details
Address: 18 Avenue De Suffren, 22 Rue Jean Rey Entrée Au, 75015 Paris
District:
Check-in:
Check-out:
Room Count:
Starting Price:
Pullman Paris Tour Eiffel Description
Hotel Information

Key Features

Amenities

Name: Pullman Paris Tour Eiffel 🏨

Check-in Time: 15:00 ⏰
Check-out Time: 11:00 ⏰
Air-conditioned: ✅ ❄️

Free Wi-Fi: ✅ 📶
The Pullman Paris Tour Eiffel is an amazing accommodation choice for your trip to the City of Lights, offering a modern environment with superior service and incredible views of the iconic Eiffel Tower. Everything you could wish for in terms of convenience and luxury is here – so don't just take our word; see what previous guests had to say by checking out their reviews!
Key Takeaways
Pullman Paris Tour Eiffel offers luxurious accommodations and stunning views of the iconic Eiffel Tower.
A wide range of amenities, services, dining options, special offers & packages is available for guests' convenience.
The hotel is highly praised for its commitment to excellence and sustainability, with various awards & certifications received.
Pullman Paris Tour Eiffel Overview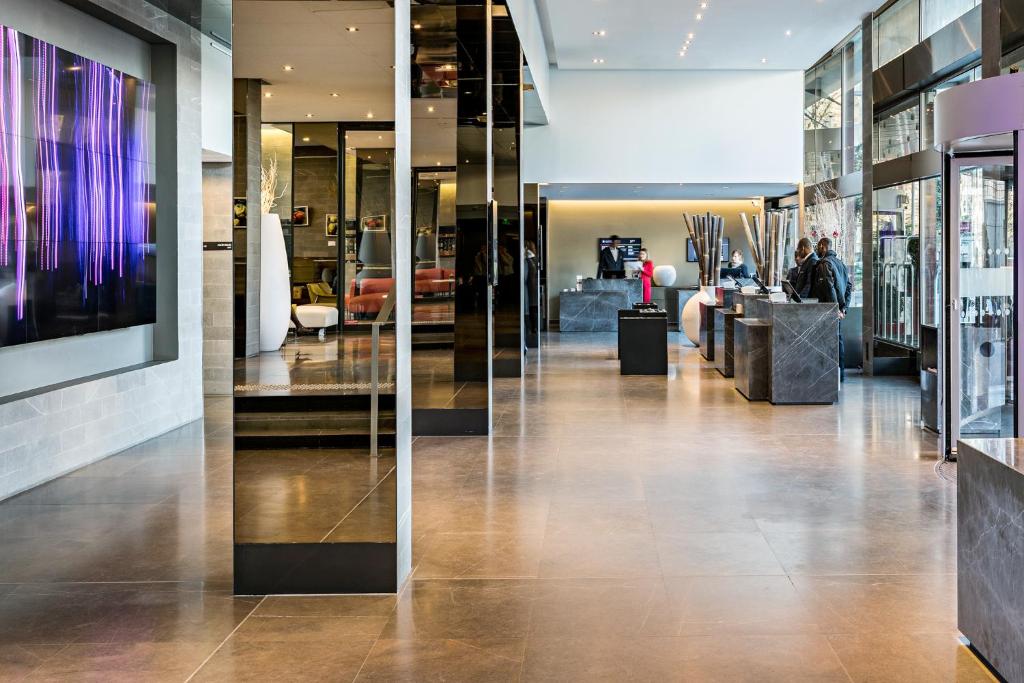 Positioned at the base of the notable Eiffel Tower and Trocadero, Pullman Paris Tour Eiffel is an excellent spot for a getaway in Paris. With contemporary styling featuring streamlined pathways, chic furniture pieces, and faux brick tiling, anyone staying in a deluxe room will certainly love it.
Amenities such as TVs with flat screens and free Wi-Fi access alongside its fitness center offer all of home's comforts away from home! The main draw to this place lies in its majestic view overlooking the renowned tower: guests can observe these picturesque scenes directly through their luminous guest rooms or even balconies if they're lucky enough.
You can have exquisite views atop hotel's rooftop bar, boosting your experience gained when paying for any one of Pullman's remarkable deals.
Situated within the Left Bank area only steps from Bir-Hakeim Metro Station, furnishing direct routes towards popular tourist sites like Arc de Triomphe Champs Élysées & Louvre Museum without having to worry about transportation issues – leading it unquestionably becoming the perfect lodgings choice during a stay here in 'City Of Love'.
Room Categories & Pricing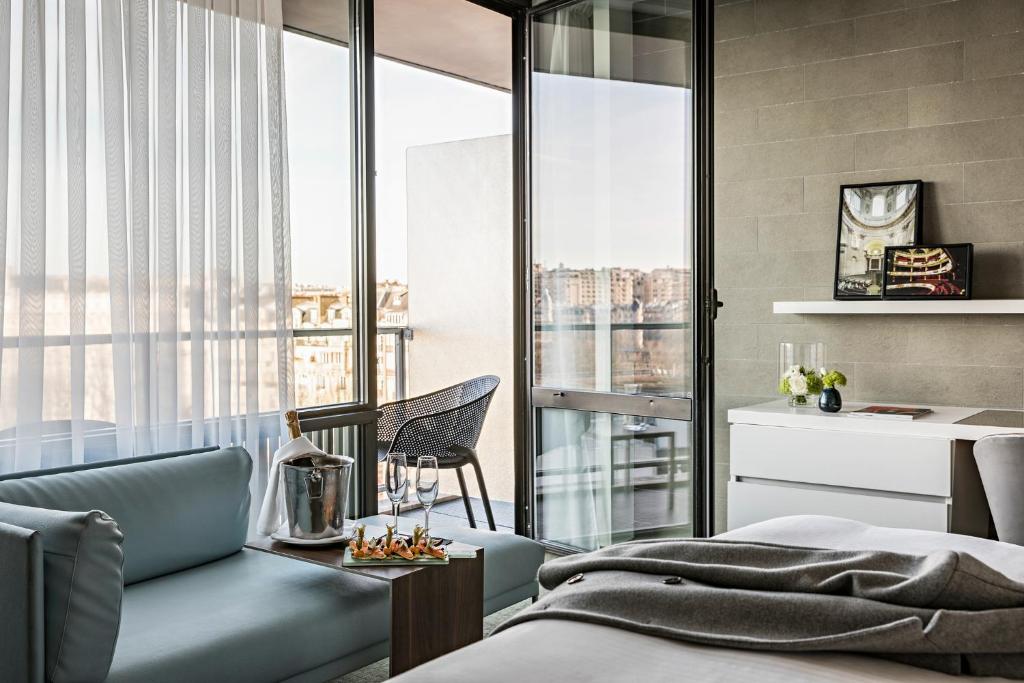 The Pullman Paris Tour Eiffel is adept at catering to diverse preferences, offering many accommodations, from rooms with twin beds and king-sized sleeping quarters to a unique suite that provides a breathtaking view of the famed Eiffel Tower.
The hotel's interior design is a testament to contemporary simplicity, featuring a palette of muted whites with hints of cool greys punctuated occasionally by vibrant color accents.
This establishment has many facilities, including high-speed internet connectivity, a flat-screen TV that streams complimentary movies, a docking station, and coffee-making apparatus paired with CO Bigelow amenities.
For those opting for the Family Rooms, the choice between a combination of shower and bathtub or a walk-in shower is available, ensuring a stay that exudes the warmth and comfort of being at home.
To ensure the most economical rates, guests are advised to reserve their rooms directly via the hotel's website, which guarantees the best prices for standard room categories and may present even more savings with special deals that could arise during their visit.
See Related: Le Petit Beaumarchais Hotel & Spa
Guest Experiences & Ratings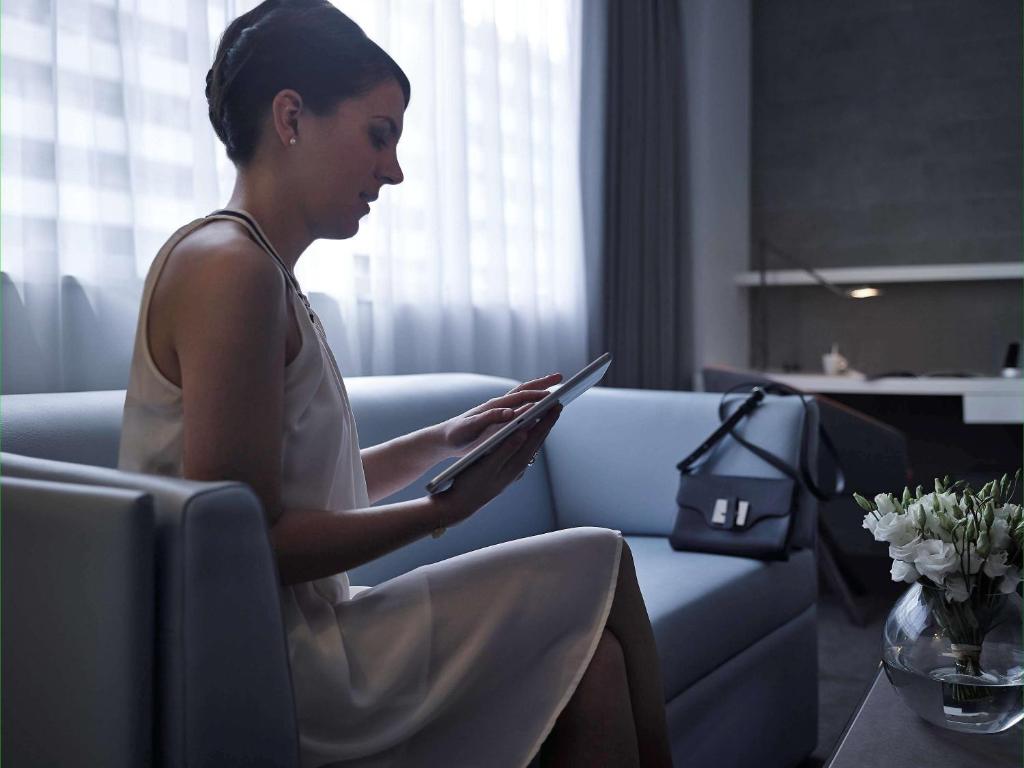 The Pullman Paris Tour Eiffel offers an average nightly price and is very convenient, as it's only walking distance from the iconic Eiffel Tower.
Reviews of this hotel are extremely positive, with its 8.3 out of 10 score showcasing its excellence in cleanliness, staff service, amenities, and property conditions/facilities. Guests have praised the friendliness and attentiveness of members of the on-site team along with the quick access to other nearby attractions due to its proximity to The Towers base.
Despite all these great reviews, some minor issues have been raised regarding room cleanliness & facilities, but that didn't stop people like William being impressed overall by what they experienced during their stay at Pullman Paris Tour Eiffel.
Thus making it clear why travelers choose this place for a luxurious journey through Paris city center! Based on customer sentiment towards this hotel, it appears that luxury accommodation within the ideal area can be achieved here, providing truly memorable experiences while traveling through France's captivating capital district.
Hotel Amenities & Services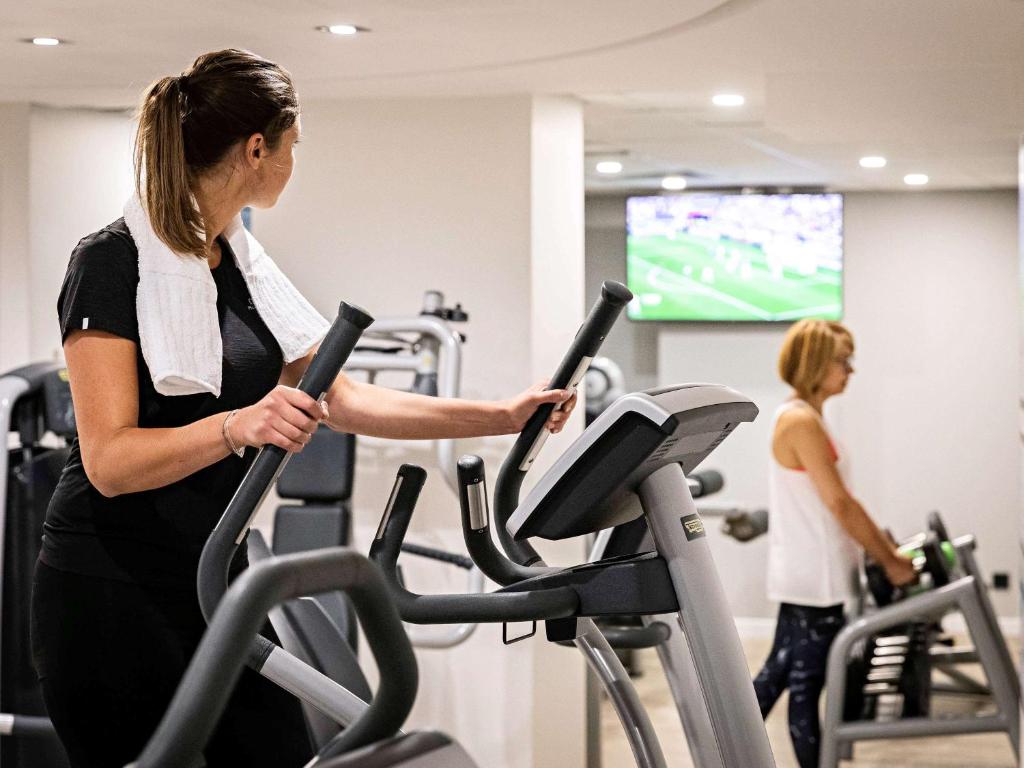 At the prestigious Pullman Paris Tour Eiffel, the assortment of offerings ensures a comfortable and convenient stay. Fitness enthusiasts can enjoy a workout with a breathtaking backdrop of the Eiffel Tower.
For digitally inclined people, the hotel boasts a well-equipped connectivity lounge complete with computers, tablets, and printers. Comfort is enhanced by providing air-conditioned and soundproofed rooms, ensuring a peaceful environment.
Corporate guests are well catered for with the availability of sophisticated meeting spaces and business centers. The addition of Status & Rewards points programs offers them the opportunity to collect perks and enjoy discounts on a variety of products and services.
Pet lovers are not forgotten, with amenities like dog bowls and baskets available upon request. With such a comprehensive array of high-end facilities, the Pullman Paris Tour Eiffel promises a delightful stay, whether the purpose is for leisure or business.
Dining Options at Pullman Paris Tour Eiffel
At the Pullman Paris Tour Eiffel, guests can enjoy a range of dining options with amazing views of the iconic landmark. The Frame Restaurant & Bar provides Californian-style fare inspired by French cuisine and is an ideal place to relax after exploring nearby sights. Those who wish to dine in their room will be delighted that there's also room service for Convenience at this hotel close to the Eiffel Tower.
Nearby Attractions & Transportation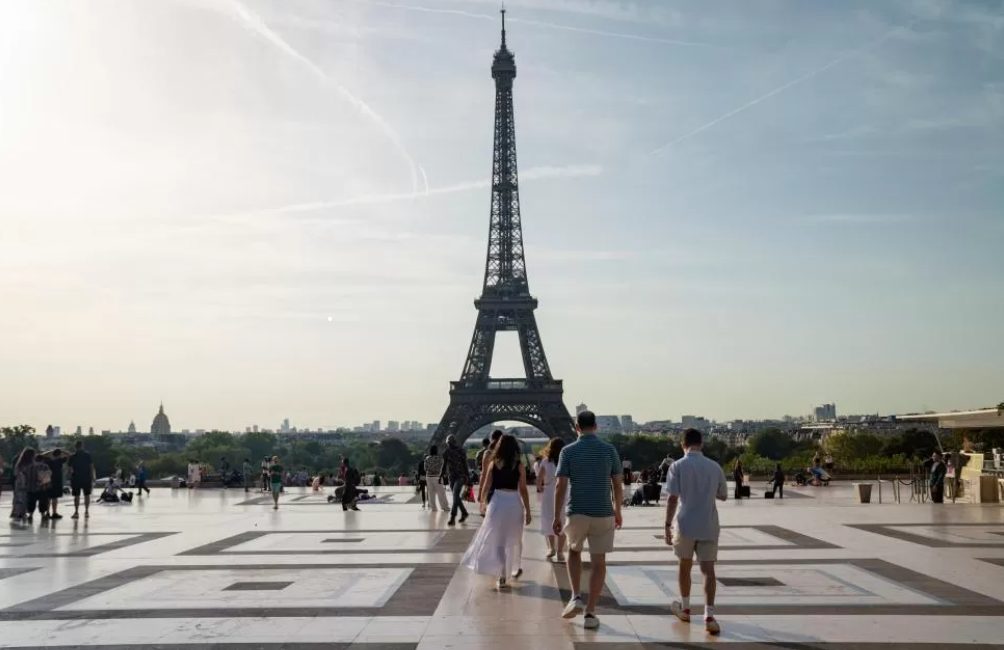 Nestled a short stroll from the majestic Eiffel Tower, the Trocadero, and Paris's famed landmarks, the Pullman Paris Tour Eiffel is the quintessential choice for an unforgettable visit. A mere five-minute amble brings you to the Bir-Hakeim Metro Station, offering a seamless journey to the Arc de Triomphe, the Champs-Élysées, and the storied Louvre Museum.
For those traveling by air, the proximity of the "Bus Direct" shuttle service by the hotel is a boon, ensuring a hassle-free commute to either Charles de Gaulle or Orly Airport.
Moreover, the nearby Champ De Mars and Tour Eiffel RER station provide scenic train rides along the Seine, leading directly to the Notre Dame Cathedral and beyond, to the heart of Paris's splendor.
The Pullman Paris Tour Eiffel prides itself on delivering top-notch hospitality and unique lodging that encapsulates comfort, making any stay satisfying and enriching and catering to every visitor's desires.
See Related: Hotel Saint Cyr Etoile
Special Offers & Packages
If you are looking for a great deal at the Pullman Paris Tour Eiffel, consider booking directly with them. Not only can guests benefit from any special offers and packages they have to offer, but they also redeem advantages through their Status & Rewards points program.
This way, visitors can maximize discounted rates near this iconic landmark. For those who want an even more indulgent experience in one of France's greatest cities, taking advantage of these deals is essential for having both quality time away as well as keeping your budget intact while staying at the magnificent location known worldwide, The Tour Eiffel!
Accessibility Features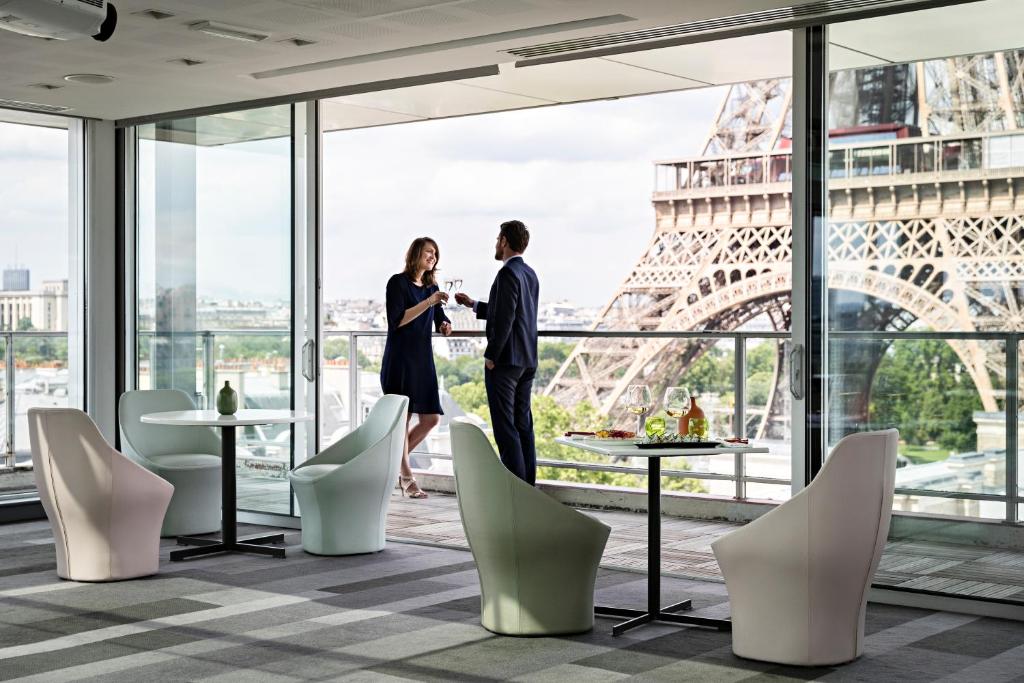 The Pullman Paris Tour Eiffel provides all its guests, including those with special requirements, a comfortable and accessible experience. Free wifi access is available to everyone, as well as free access to amenities for disabled customers.
The hotel offers wheelchair-accessible rooms, elevators with braille signage that can be accessed by the public area or restaurants, And specific parking spots catered towards handicapped individuals if needed.
They even provide assistance specifically tailored toward guests with visual & hearing impairments so they have an enjoyable stay at the luxury of this destination near Tour Eiffel! Pets up to 29 pounds are accepted upon payment of 50 € per pet during their stay here to ensure no one gets left behind while exploring this beautiful city center!
Check-in & Check-out Procedures
The Pullman Paris Tour Eiffel provides guests with a hassle-free check-in experience. Upon arrival, the accommodating front desk staff welcomed them and managed the process swiftly. If needed, early or late checkout is available upon request for an extra fee of 60 € each time, guaranteeing travelers maximize their visit while staying at this picturesque hotel.
Guests present their return key to the concierge to ensure a swift departure. A government-issued ID and credit card information may be required to secure additional charges upon check-in. Specific requests are subject to availability and may incur additional fees.
Pullman Paris Tour Eiffel is committed to providing a seamless experience from beginning to end, guaranteeing high satisfaction for its guests.
Awards & Certifications
The Pullman Paris Tour Eiffel is distinguished for its commitment to environmental friendliness, customer satisfaction, and quality standards. Awards such as the Eco-Certified Property, Green Globe recognition and Certificate of Excellence 2023 from TripAdvisor testify to this focus on excellence at the hotel.
As a leader in sustainability and luxury hospitality services, the Pullman Paris Tour Eiffel continues setting an example with their dedication to providing guests with outstanding stays in the City of Lights.
Is the Pullman Hotel Paris Tour Eiffel Worth the Price?
The Pullman Hotel Paris Tour Eiffel, boasting an enviable position and offering modern amenities as well as excellent guest services, is a clear value. Guests can appreciate the marvelous views of the Eiffel Tower while savoring various delicious dishes.
With easy access to some of Paris's most renowned attractions, this hotel offers luxury accommodation in its contemporary setting for those desiring to experience a remarkable stay in the Parisian atmosphere! The Pullman Paris Eifel is ideal for travelers eager to make their holidays truly unique and special.
Summary
If you're looking for a place to stay in Paris that provides unbeatable luxury and modern amenities, the Pullman Paris Tour Eiffel should be your first choice.
Not only will its guests get to admire breathtaking views of the iconic Eiffel Tower from their room window, but they can also enjoy access to all popular attractions this city has on offer as well as savor delicious meals served up at outstanding restaurants located nearby.
Make sure not to miss out on the opportunity offered by this hotel – it is the perfect way to immerse yourself in City of Light's grandeur and enjoy being accommodated within the comfortable sophistication offered by Pullman Paris Tour Eiffel.
Frequently Asked Questions
How far is Pullman Paris Hotel from airport?
Located conveniently across from Charles-De-Gaulle Airport, Pullman Paris Tour Eiffel is just a 13-minute drive away. The distance between the hotel and the airport (CDG) by road is 26 km. Henceforth if you are looking for an ideal place to stay close to France's iconic monument – 'Tour Eiffel', your search ends here with this exquisite Pullman property!
What district is the Pullman Paris in?
The Pullman Paris Hotel stands an impressive 115 meters high, perched on the banks of the Left Bank and not far from the famous Eiffel Tower. The fourteenth arrondissement is home to this remarkable hotel, which offers visitors a truly memorable experience with its one-of-a-kind atmosphere.
Is the Eiffel Tower a good area to stay?
For those visiting Paris for the first time, it is both safe and enjoyable to stay close to the Eiffel Tower in its 7th arrondissement. Here, you can find plenty of eateries as well as cafes and bars, all within walking distance from this iconic landmark.
How tall is the Pullman Hotel?
Standing 82 metres tall, the Pullman Hotel impresses at an impressive 17 storeys.
How far is the Eiffel Tower from the Pullman hotel in Paris?
Situated 350 meters from the Pullman Paris hotel, it takes just 4 minutes to reach the iconic Eiffel Tower.
Related Resources: