Details
Address:
District:
Check-in:
Check-out:
Room Count:
Starting Price:
Description
Nestled in the heart of Paris, Relais Christine is a luxurious five-star hotel offering a serene retreat in the prestigious Left Bank. This elegant establishment is built on the foundations of a 13th-century abbey and provides guests with an ambiance of fine antiques and Parisian charm. Its prime location in the vibrant Saint-Germain-des-Prés district allows visitors to experience the true essence of classical French style and romance.
The hotel is well-situated for exploring the city's famous attractions, with Notre Dame Cathedral and the Louvre Museum within a 10-minute walk. Additionally, guests can easily access various metro stations nearby, making it a convenient base for any Paris adventure. Relais Christine boasts stylish rooms with modern amenities such as flat-screen TVs, Nespresso machines, and luxurious bathrooms, ensuring a comfortable stay for all visitors.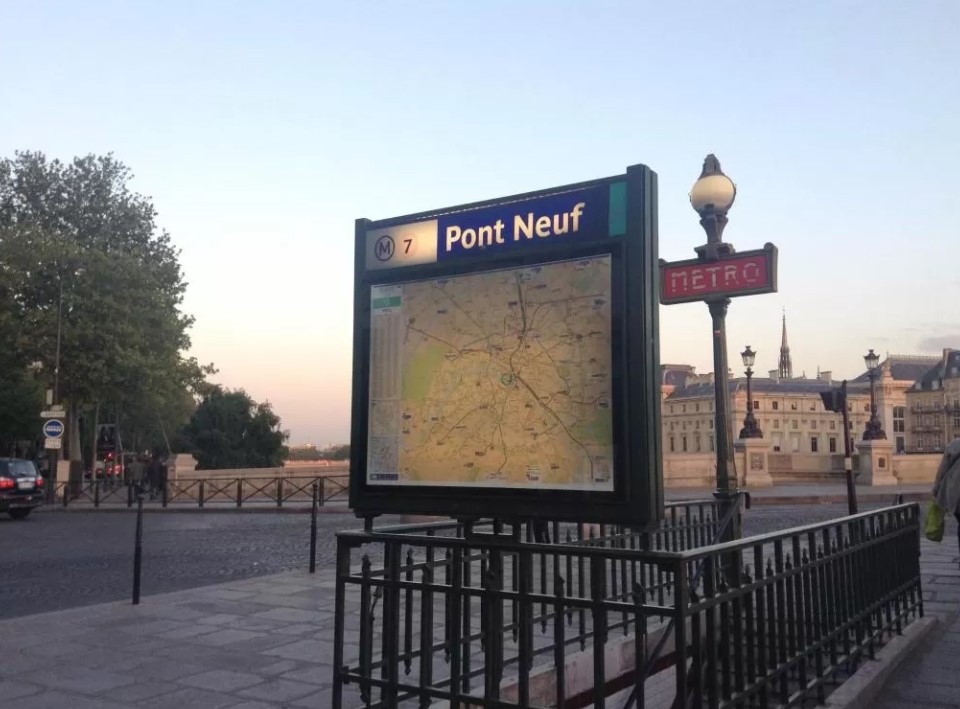 One unique feature offered by Relais Christine is the complimentary bicycles available to guests, allowing them to fully immerse themselves in the Parisian lifestyle while navigating the captivating streets of Paris. This exceptional hotel guarantees a memorable stay with its blend of historic charm and modern comforts set within the enchanting city of Paris.
Location and Neighborhood
The Relais Christine hotel is situated in an excellent location within the vibrant city of Paris. It lies on the Left Bank, nestled in the heart of the exquisite Latin Quarter, known for its historic charm and cultural richness. This neighborhood has a welcoming ambiance, giving guests a taste of Parisian life.
Surrounding the hotel is a delightful array of boutiques, art galleries, and museums that cater to various interests. For those eager to explore, Notre-Dame Cathedral and the enchanting Sainte-Chapelle are just a short stroll away. Moreover, the beautiful River Seine is easily accessible and offers stunning views, perfect for leisurely walks and capturing memorable moments.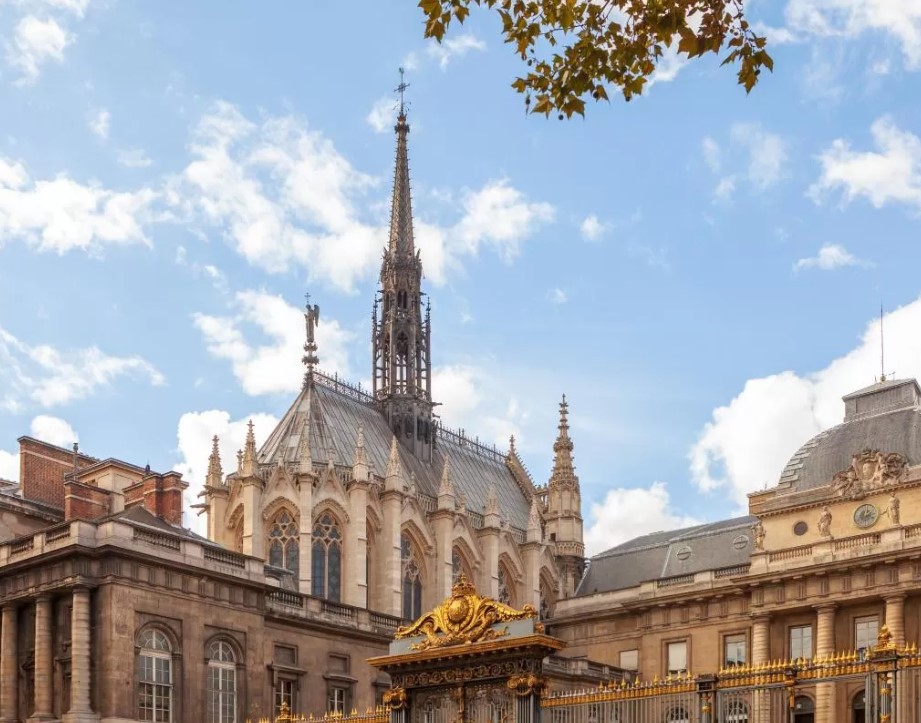 Apart from its historical landmarks, the area around Relais Christine teems with quaint cafes, charming shops, and inviting bookstores. The neighborhood's vibrant atmosphere makes it easy for visitors to immerse themselves in the unique Parisian lifestyle while feeling like a local.
Relais Christine's location on the Left Bank, amidst the captivating Latin Quarter, enables guests to experience Paris's beauty and charm fully. With its proximity to Notre-Dame Cathedral, Sainte-Chapelle, and the Seine, as well as an assortment of boutiques, art galleries, and museums, this Parisian haven provides an ideal retreat for travelers to soak in the essence of the City of Light.
Rooms and Suites
Room Amenities
At Relais Christine, guests can expect stylish and well-appointed rooms. Each room has air conditioning and free Wi-Fi to ensure a comfortable stay, while flat-screen TVs provide entertainment.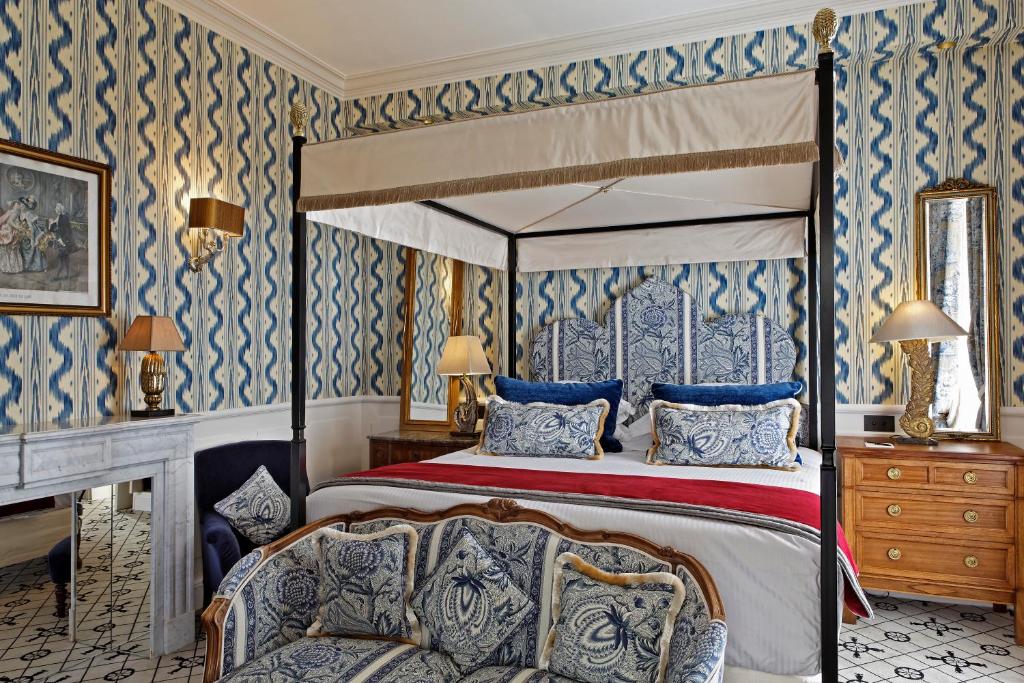 For convenience, a Nespresso machine is available in every room for a quick caffeine fix. Additionally, Marshall Bluetooth speakers allow guests to enjoy their favorite music during their stay.
Suite Features
The suites at Relais Christine offer an elevated experience for travelers seeking extra comfort and space. Deluxe Junior Suites, particularly, feature luxurious amenities such as a private terrace overlooking the back garden, perfect for relaxation.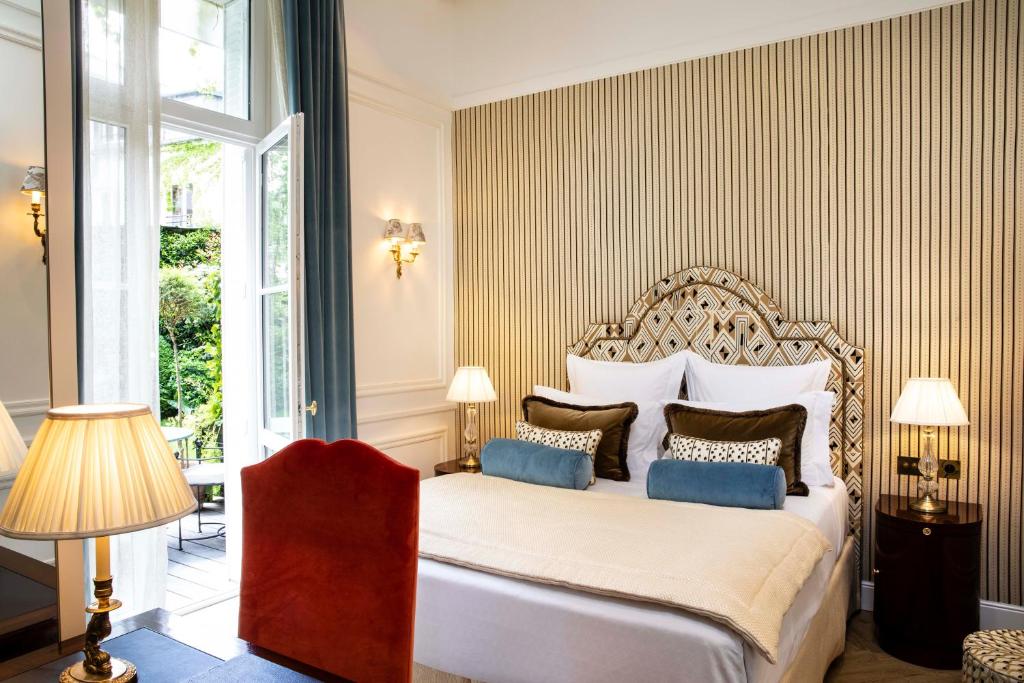 Guests can expect to find comfortable beds, well-stocked minibars, and a kitchenette for added convenience. In the bathroom, you'll also appreciate the hot tub, making your stay at Relais Christine truly unforgettable.
Hotel Facilities
Dining and Lounge Options
At Relais Christine, guests can start their day with a delicious breakfast buffet in the charming breakfast room. The hotel also houses a bar and lounge area where visitors can unwind and enjoy a range of beverages. A notable feature is the honesty bar, which allows guests to pour their drinks and note them down for billing at the end of their stay.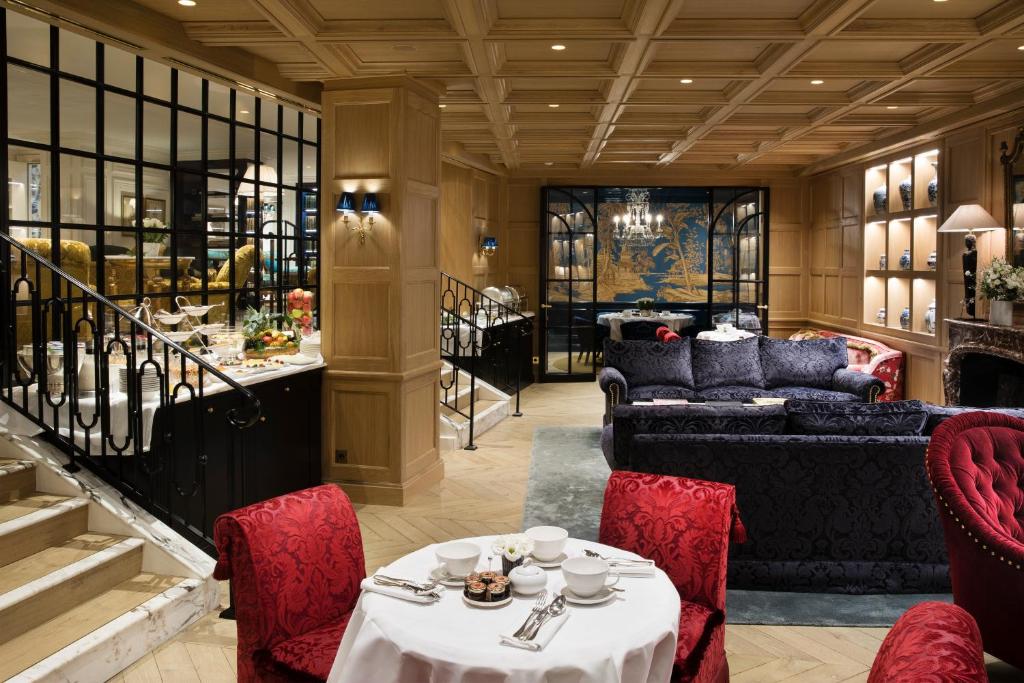 Fitness and Spa Facilities
Relais Christine offers a well-equipped fitness center and a luxurious Spa Guerlain for those looking to stay active and rejuvenate during their visit. The spa features a Finnish sauna and a Jacuzzi, providing the ultimate relaxation experience for guests.
Outdoor Spaces
The hotel boasts lovely outdoor spaces, such as a serene garden and a quaint courtyard, offering a peaceful escape from the bustling streets of Paris. Some rooms at Relais Christine even feature balconies or terraces overlooking these beautiful green areas.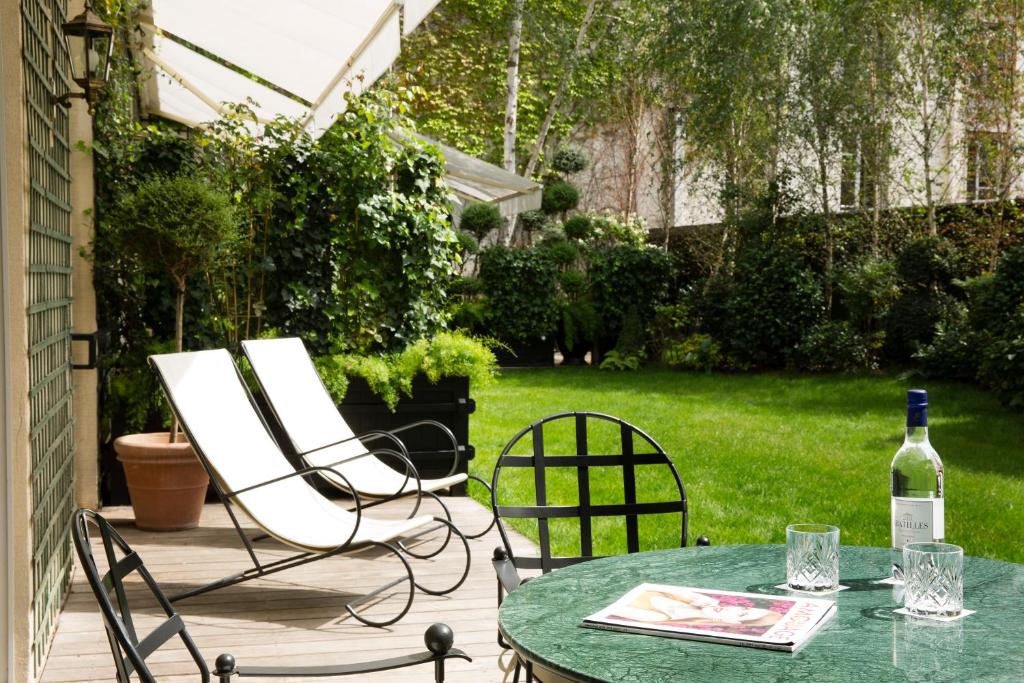 Pet Policies
Relais Christine understands the importance of traveling with furry friends and thus allows pets to stay with their owners. Guests can inquire about the hotel's pet policies during their booking process to ensure a comfortable stay for themselves and their companions.
To further enhance the guest experience, the hotel provides bicycles for rent, allowing guests to explore the charming Left Bank neighborhood and its surroundings.
Trust in the attentive service and thoughtful amenities provided at Relais Christine to ensure a memorable stay in the city of love.
Service and Staff
At Relais Christine, guests are greeted by a welcoming and professional staff that ensures a pleasant stay. The concierge team is always ready to assist with requests or recommendations, making it easy for visitors to navigate the city and enjoy the best of Paris. From dining suggestions to booking transportation or sightseeing, their vast knowledge enhances every guest's experience.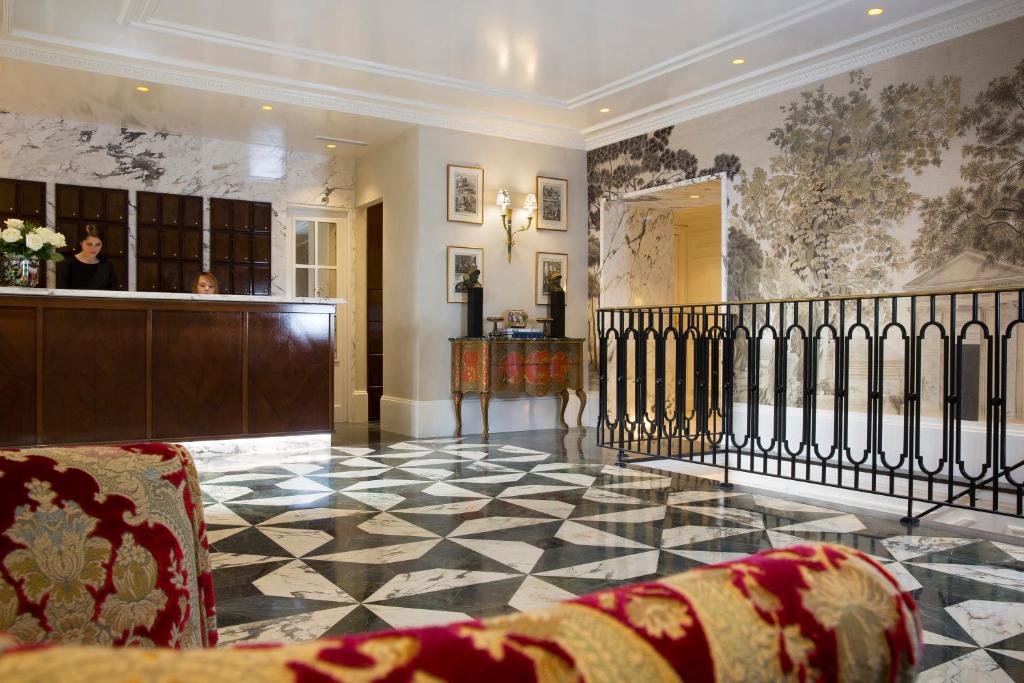 In addition to the concierge, room service is readily available to cater to guests' needs throughout their stay. Whether a late-night snack or an early-morning breakfast, the room service team delivers high-quality meals to the guest's door. Moreover, the hotel offers convenient facilities and services such as valet parking and on-site parking, allowing travelers to enjoy hassle-free transportation.
Dry cleaning is another valuable service provided by Relais Christine, enabling guests to maintain a neat and polished appearance during their visit. Thanks to the attentive staff and wide array of services, the hotel ensures a memorable and comfortable experience for all its visitors.
Overall Experience
Relais Christine, an upscale boutique hotel in Paris, offers a charming retreat for travelers seeking luxury and character. Situated on the Left Bank within a 10-minute walk of the Louvre and Notre Dame, this intimate property has just 48 rooms and suites, providing a sense of exclusivity.
Upon entering the hotel, guests are greeted by a leafy courtyard that sets the tone for their stay. The hotel exudes character, with fine antiques adorning its chic, refined interiors.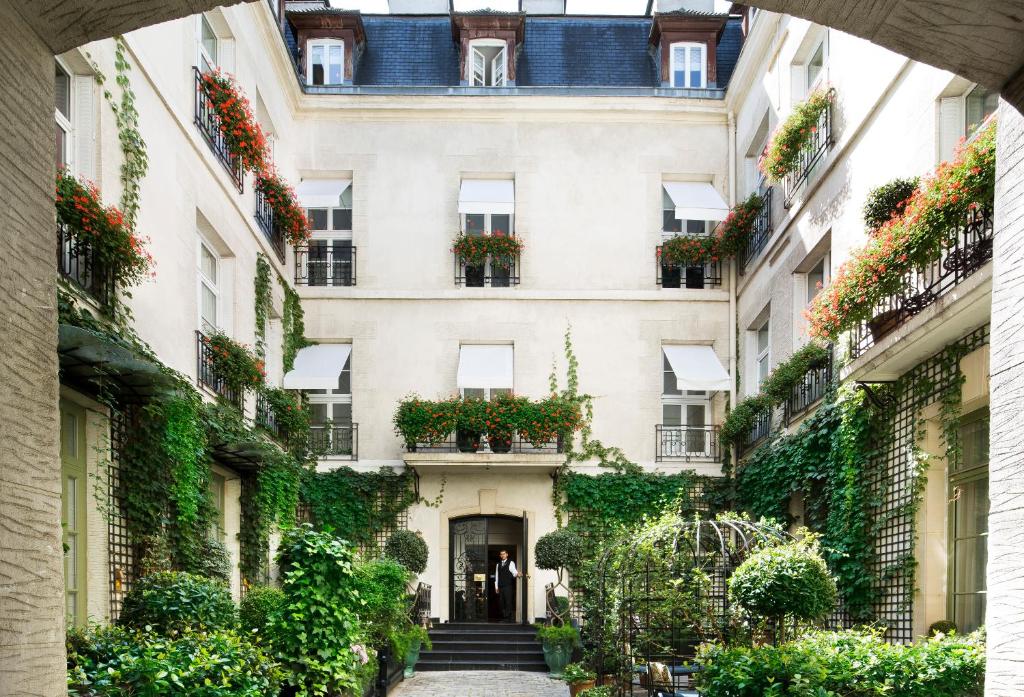 The boudoir-styled lounge is a luxurious space where visitors can unwind amidst plush carpets, floor-to-ceiling drapes, and velvet cushions. As part of the Small Luxury Hotels of the World collection, Relais Christine ensures that quality and attention to detail resonate throughout the property.
In addition to the exquisite decor, the hotel offers complimentary bicycles to its guests, making it easy to explore the beautiful city of Paris. With a 19.4 out of 20 rating for overall experience, according to the MICHELIN Guide, Relais Christine undoubtedly ranks highly amongst other hotels in the city. As a sanctuary for your Parisian getaway, Relais Christine effortlessly combines charm, luxury, and character to provide an unforgettable experience for its guests.
Related Resources