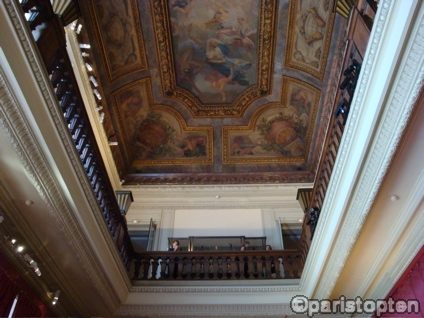 In this fastuous house built in 1875 for the couple Nélie Jacquemart (painter) and her huband Edouard André (banker), you'll admire their collection of Duch paintings, English masters and Italian Renaissance painters. There are also some beautiful temporary exhibitions.
You can have a refreshment and something to eat at the Café Jacquemart-André, orned with great tapestries and a fresco by Tiepolo. A terrace will welcome you in the nice days! (You don't have to go to the museum to enjoy this place).
Entrance price: 10 euros. Free under 8 years old.