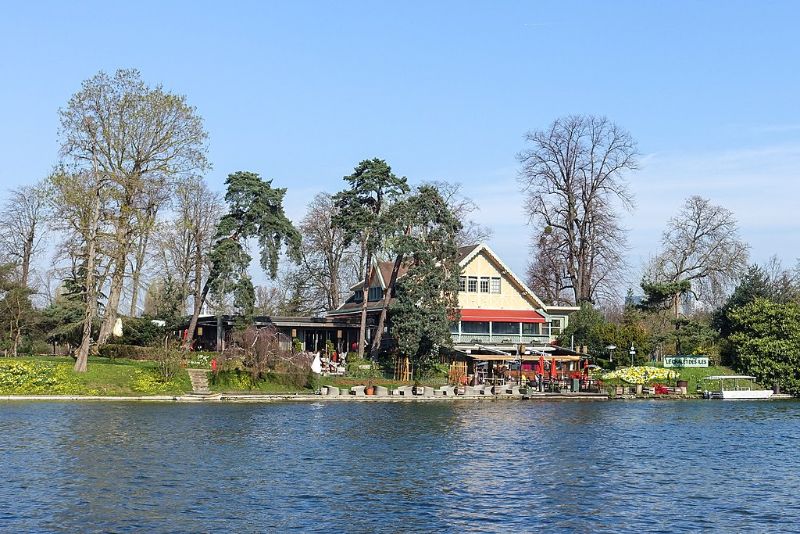 A while ago (in 1880), the Empress Eugenie was really taken by this house, designed by a Swiss architect, so Napoleon III bought it for her, had it dismantled and moved where it stands now, in the middle of the Bois de Boulogne inferior lake.
Today, three peaceful terraces are available, but it's not possible to make a reservation. From the Metro station Porte Dauphine, you'll have a nice walk through a part of the park, before taking the 1 minute engine boat thansfer!
The building has been bought and refreshed in 2001, by Raphaël de Monrémy, who is also the owner of other nice restaurants and cafés with terraces, such as Le Petit Poucet (on the Ile de la Jatte in Levallois-Perret), La Guinguette de Neuilly (on the Ile de la Jatte in Neuilly), and Le Café de l'Homme (Place du Trocadéro, in the 16th area).
Prices: fixed-price weekday lunch menu: appetizer, main dish and dessert, 31 euros. Appetizer and main dish or main dish and dessert, 25 euros.
Open every day from 12.00 a.m. in the summer; closed sunday evening and monday in the winter. Terrace open from mid-March to mid-October.