It doesn't look like a typical brasserie, but more like a classic restaurant. It was in fact the first "Café" of Paris, founded in 1686 by the Italian Francesco Procopio Dei Coltelli. Characters of the French Revolution like Danton and Robespierre met here. 
However, the place, decorated with portraits and fleur-de-lis (the royal emblem) is really nice and the food very good.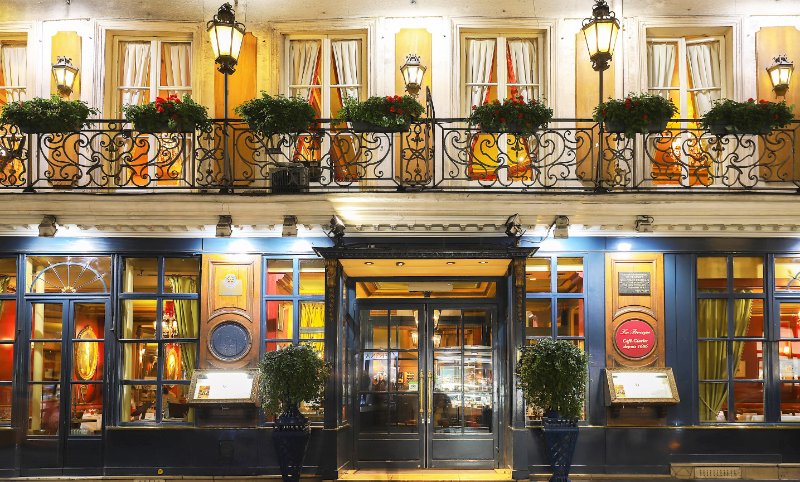 Sea food platters from 29,90 euros. Snails, foie gras, pâté en croûte, onion soup, etc.
Kids menu: 11 euros.
Open from 11.30 a.m. until 00.00 a.m.