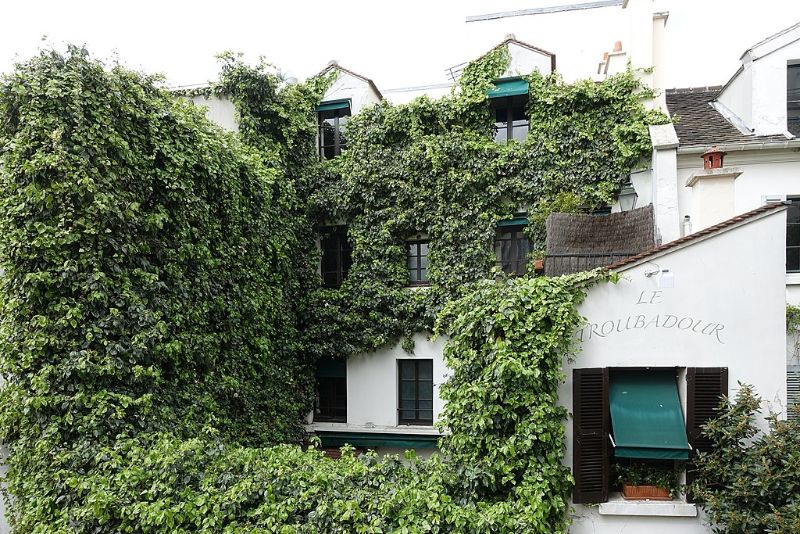 At the end of a short slopy dead end, so close to the Place du Tertre, the beating earth of the touristy Montmartre, you'll find this peacefull bar-restaurant with a nice terrace. They serve good cocktails (5,50 euros for one during the Happy Hour from 5 p.m. to 8 p.m.), and nice plates of food, with a smile on top! (You always have to tick this one in France, because it's not all the time in the menu!).
19 euros for appetizer and main dish or main dish and dessert. 24 euros for a 3 course meal.
Last minute update: change of name and owners, don't know yet about the prices and quality of food, service and opening times, but more quiet than most of the otther places around.