Paris, the City of Light, has long been a magnet for tourists, artists, and people looking to experience the unique blend of art, culture, and history that the French capital has to offer. With iconic landmarks such as the Eiffel Tower, Louvre Museum, and Notre-Dame Cathedral, it's easy to see why so many people are drawn to this beautiful city. But beyond these well-known sights, there's an abundance of hidden gems waiting to be discovered by those willing to venture off the beaten path.
Whether you're strolling along the Seine River, navigating the bustling streets of the Marais or Montmartre, or exploring the charming neighborhoods of Saint-Germain-des-Prés and Le Marais, you'll discover that Paris offers a seemingly endless array of locations to fall in love with. From picturesque cobblestone alleys and quaint cafes, to stunning architectural treasures and lush parks, every corner of the city offers something unique, making it a photographer's paradise.
In this article, we will delve into some of the lesser-known yet equally captivating locations in Paris. We'll share insider tips on the best spots for capturing unforgettable photos, as well as suggestions on unique things to do while in these neighborhoods. We hope this guide will inspire you to embark on your own Parisian adventure, creating memories and stories that you can cherish for a lifetime.
Historical Locations in Paris
Notre-Dame Cathedral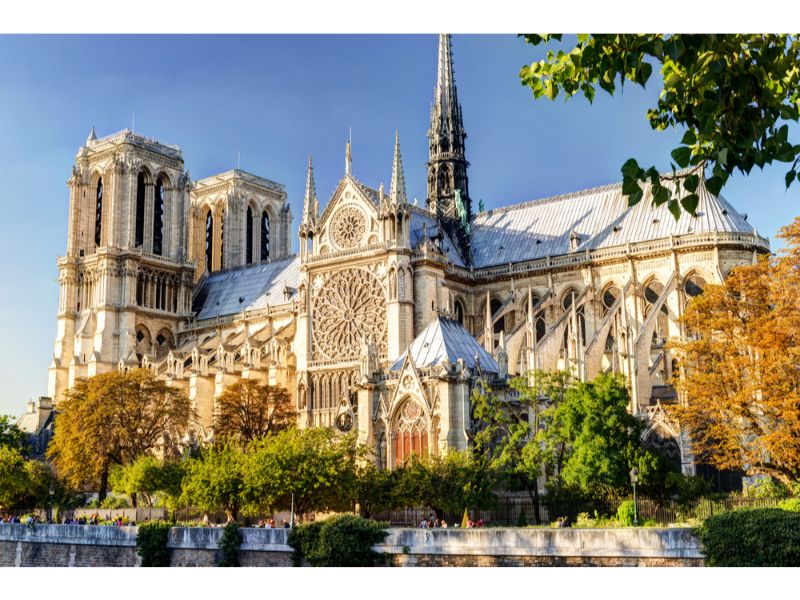 Notre-Dame Cathedral is a masterpiece of French Gothic architecture, located on the Île de la Cité in Paris. With more than seven centuries of history, this iconic landmark is a must-see for visitors interested in both religion and architecture. The cathedral showcases stunning stained glass windows, intricately designed stone carvings, and a fascinating history that intertwines with France's scientific achievements. For instance, the cathedral served as a central point to determine Paris' meridian before the establishment of the Greenwich Meridian.
Eiffel Tower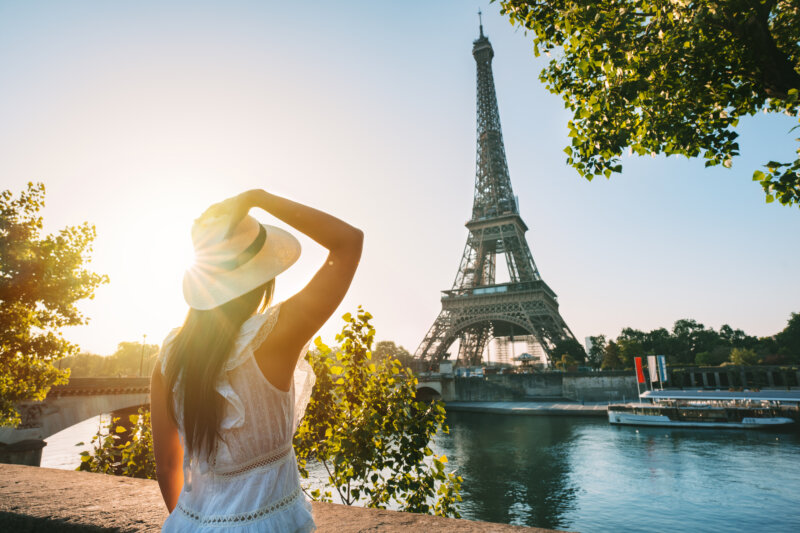 The Eiffel Tower, a symbol of Paris and France, was initially constructed as a temporary exhibit for the 1889 World's Fair. Today, it remains an iconic monument that attracts millions of visitors yearly. The tower stands at 324 meters (1,063 ft) tall and features three levels accessible to the public. Aside from its architectural marvel, the Eiffel Tower is also critical for various scientific purposes, such as broadcasting radio signals and collecting meteorological data.
Palace of Versailles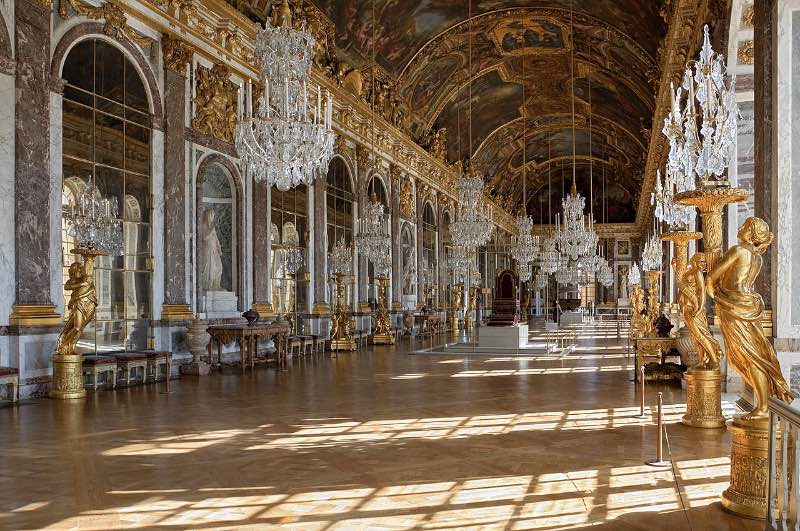 The Palace of Versailles, a magnificent testament to the opulence of the French monarchy, was the residence of King Louis XIV and his successors. Located just outside of Paris, this expansive palace and its stunning gardens occupy over 800 hectares (2,000 acres) of land. The palace is replete with elaborately decorated rooms, striking artwork, and exceptional craftsmanship. In addition to its cultural and historical significance, Versailles has witnessed important moments in the field of astronomy. It was at Versailles where Louis XIV commissioned the construction of an observatory, further solidifying France's dedication to the sciences.
Louvre Museum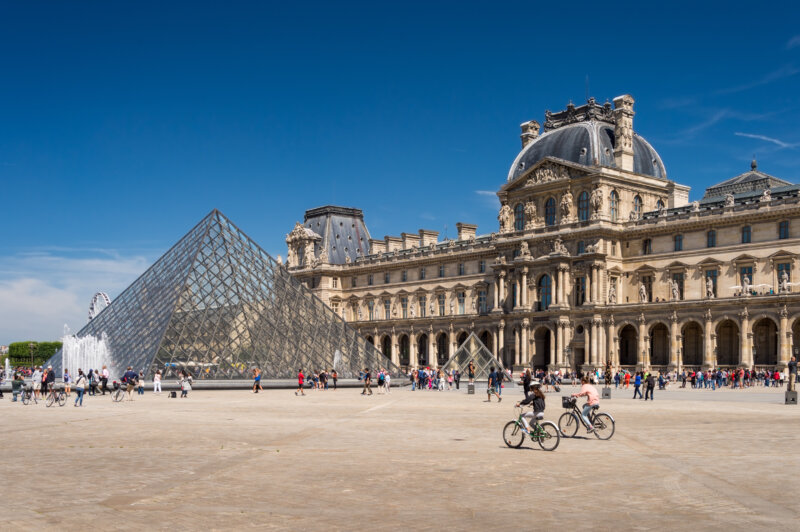 The Louvre Museum, a former royal palace, is now home to one of the largest and most diverse art collections in the world. It is best known for housing the Mona Lisa, painted by Leonardo da Vinci. However, it also contains thousands of other works, including sculptures from antiquity, Egyptian artifacts, and paintings by renowned artists such as Rembrandt and Vermeer. Apart from its artistic treasures, the Louvre has played a significant role in various scientific disciplines like archaeology, art restoration, and art historical research.
See Related: Best Tours of the Louvre Museum
Cultural Locations in Paris
Montmartre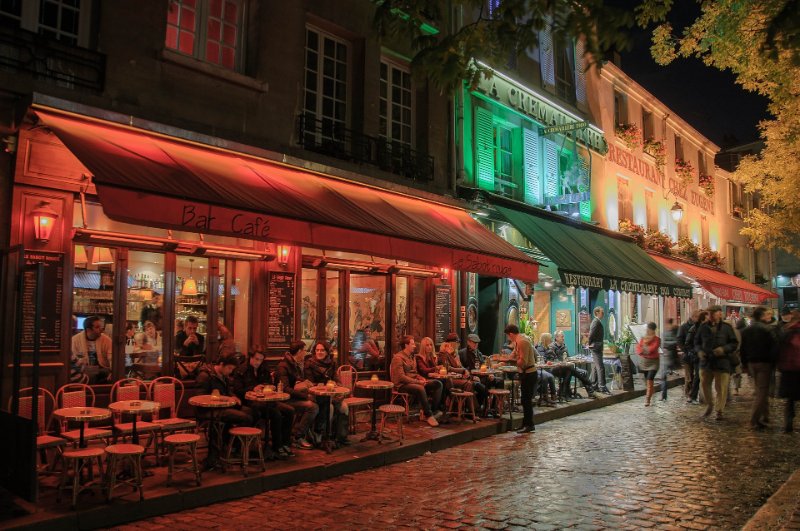 Montmartre is a historic and artistic area in the 18th arrondissement of Paris, known for its bohemian atmosphere and artistic heritage. This picturesque district is well-known for:
The Basilica of Sacré-Cœur: A beautiful, historic Roman Catholic church with breathtaking views of the city.
Place du Tertre: A lively square filled with artists selling their works and offering portrait sketches.
The Moulin Rouge: This famous cabaret is the birthplace of modern can-can dance and has inspired countless movies and shows.
Latin Quarter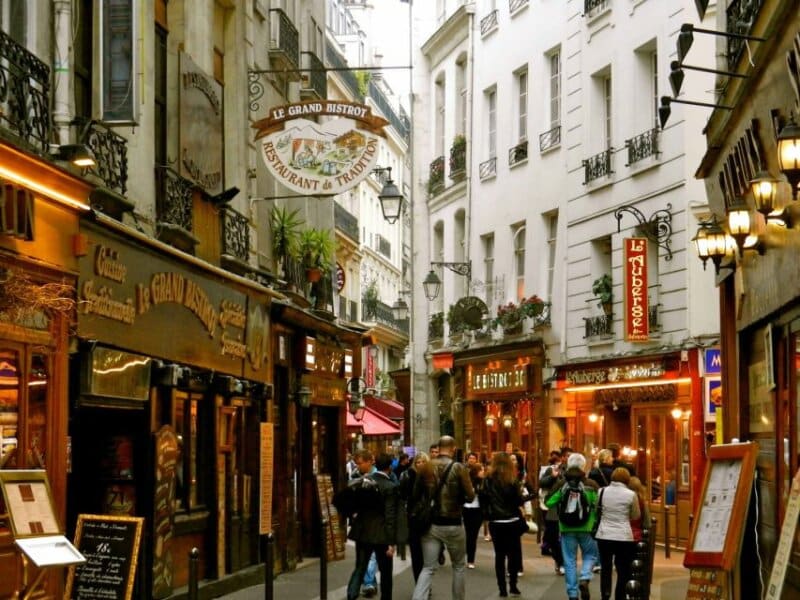 The Latin Quarter, located in the 5th and 6th arrondissements, has a rich history and remains a popular cultural destination. Highlights of the area include:
The Sorbonne University: One of the oldest and most prestigious universities in Europe, it dates back to the 13th century.
The Pantheon: This neoclassical monument houses the remains of several notable French citizens, such as Voltaire, Victor Hugo, and Marie Curie.
Luxembourg Gardens: A beautiful park with stunning landscaping, ideal for picnics and leisurely strolls.
Le Marais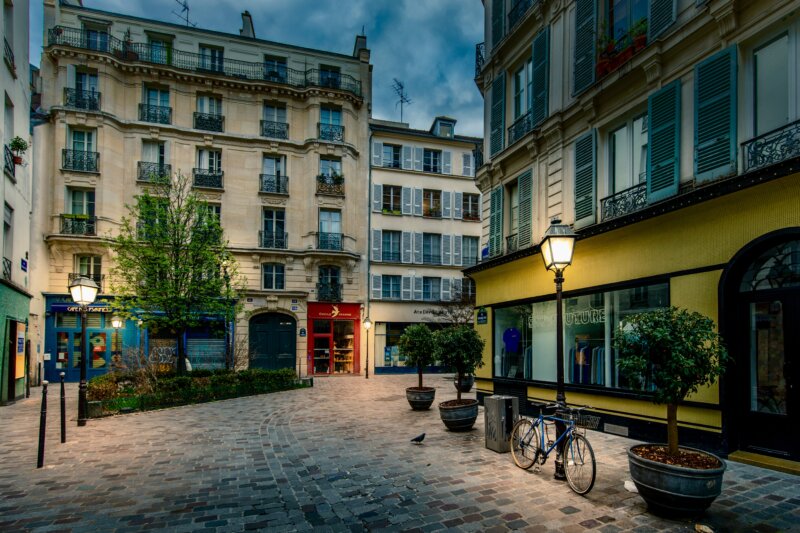 Le Marais, situated in the 3rd and 4th arrondissements, is an eclectic and historically rich district, known for its mix of aristocratic architecture, art galleries, and trendy shops. Key cultural sites in Le Marais include:
The Musée Picasso: A museum dedicated to the works of Pablo Picasso, housing a large collection of his paintings, sculptures, and drawings.
Place des Vosges: This historical square is surrounded by symmetrical brick buildings and features a beautiful park in its center.
The Centre Pompidou: A modern art museum and cultural center, known for its unique architectural design and vast collection of contemporary art.
Scientific Institutions in Paris
Musée des Arts et Métiers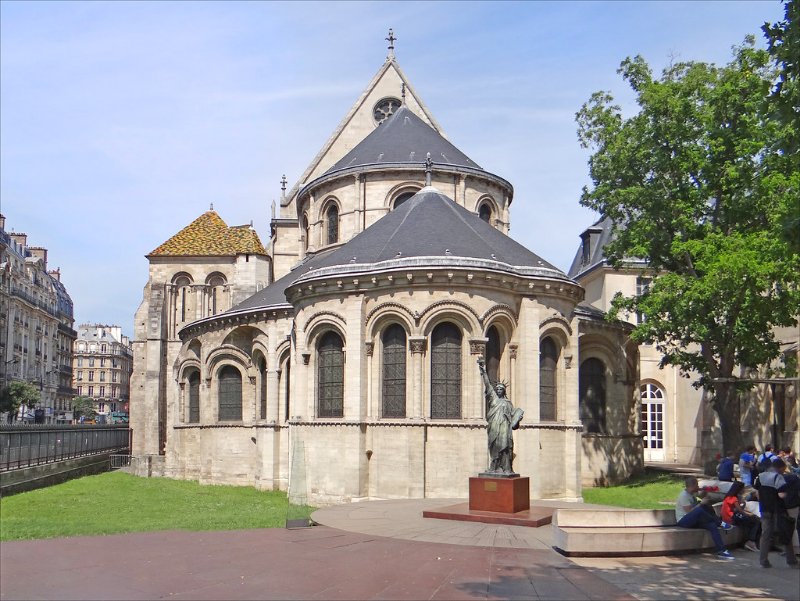 The Musée des Arts et Métiers is a renowned museum in Paris that showcases a wide array of scientific and technological achievements. With exhibits covering various fields such as biology, chemistry, and engineering, visitors can explore different realms of science while appreciating the rich history and innovation found in the city of Paris.
Cité des Sciences et de l'Industrie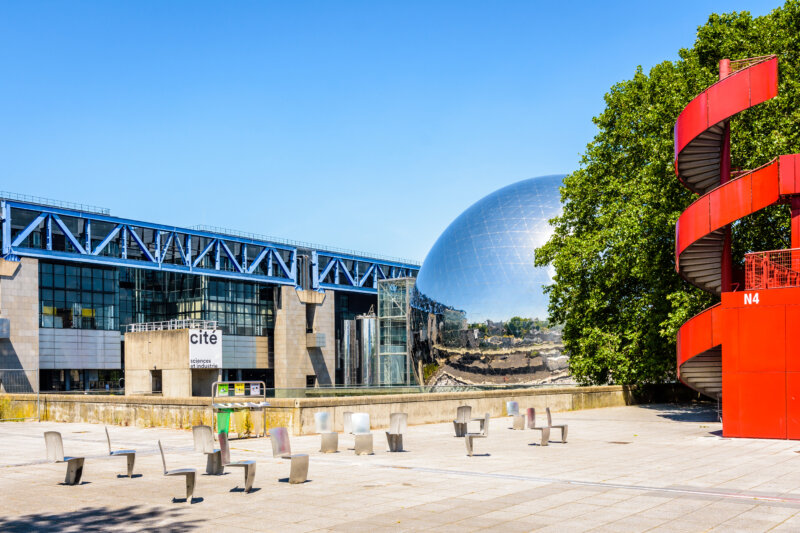 Located in the Parc de la Villette, the Cité des Sciences et de l'Industrie is a prominent science museum that aims to promote scientific knowledge and culture. This striking institution features interactive exhibits, workshops, and planetarium displays designed to engage and captivate visitors of all ages. Highlights include:
Hands-on exhibits highlighting engineering, technology, and natural sciences
Showcases on various topics, such as energy, transportation, and ecology
Programs tailored for various age groups, ensuring that everyone can enjoy a visit
Palais de la Découverte
The Palais de la Découverte is a science museum located near the Champs-Élysées. With a focus on making science accessible and enjoyable to the public, visitors can interact with exhibits that cover a diverse range of topics such as:
Astronomy: Discover the wonders of the cosmos with the museum's planetarium and educational exhibits
Biology: Explore the fascinating world of life science, from genetics to ecosystems
Mathematics: Engage with interactive displays that help demystify complex mathematical concepts
Paris Observatory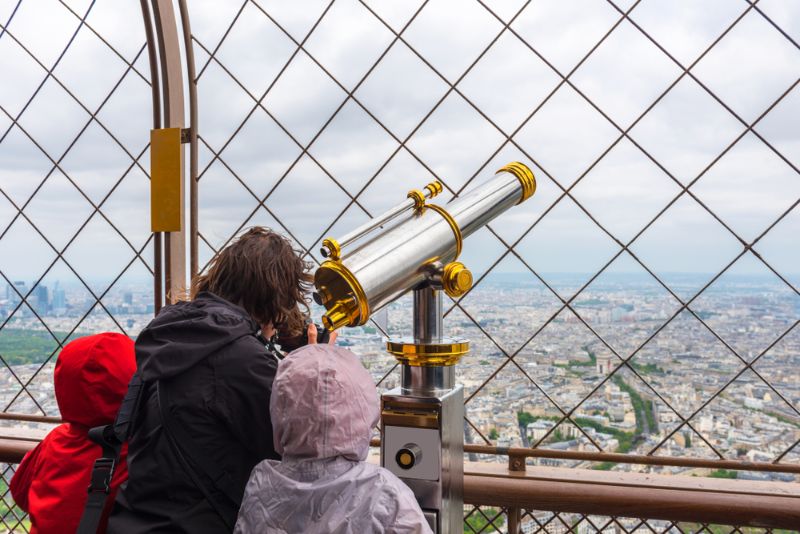 As the oldest active observatory in the world, the Paris Observatory has played a significant role in the advancement of astronomy and the sciences associated with it. Established in 1667, the institution engages in research, observations, and the development of astronomical instruments. Some of the key aspects of the Paris Observatory include:
The preservation of historical astronomical instruments, books, and manuscripts
Ongoing research and contributions to various areas of astronomy and astrophysics
Rare opportunities to visit the observatory during public events like guided tours and open house days
See Related: Paris Tips: Essential Guide for a Perfect Trip
Outdoor and Natural Locations in Paris
Luxembourg Gardens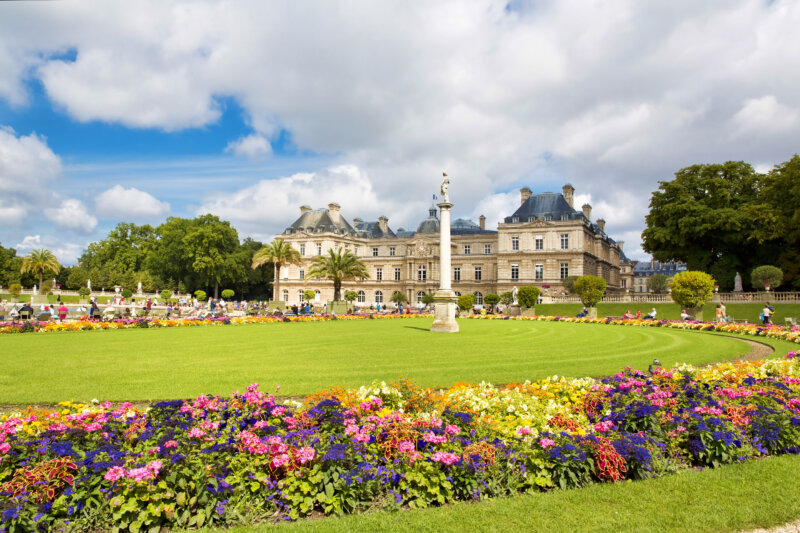 The Luxembourg Gardens, located in the 6th arrondissement of Paris, is a beautiful and historic park. It spans over 23 hectares and is home to lush lawns, tree-lined promenades, and vibrant flowerbeds. The park features various sculptures and fountains, as well as a large pond where locals can race small model boats.
Visitors can enjoy leisurely strolls, indulge in a game of chess, or simply relax on the iconic green chairs scattered throughout the garden. The Luxembourg Gardens is also home to the majestic Luxembourg Palace, which houses the French Senate.
Tuileries Garden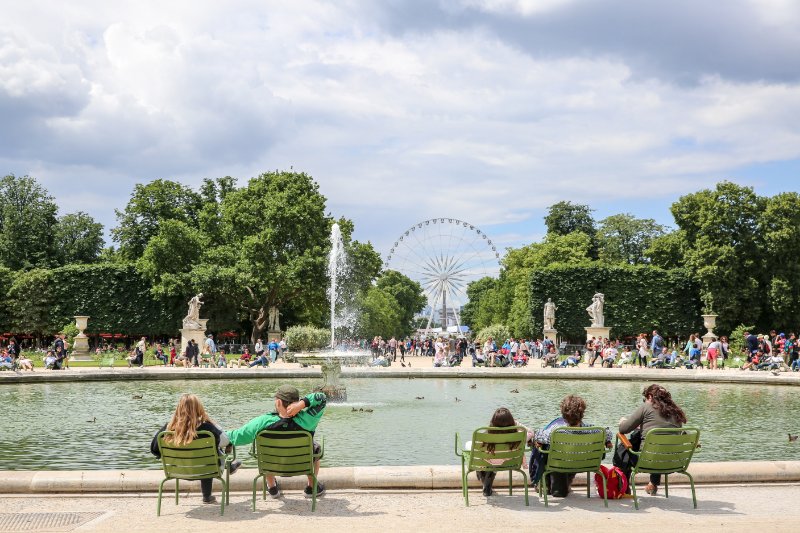 The Tuileries Garden is another must-visit outdoor destination in Paris. This historical garden is situated between the Louvre Museum and the Place de la Concorde. It is famously known for its well-manicured lawns, symmetrical flower beds, and captivating sculptures.
Apart from the stunning landscape, the Tuileries Garden also offers various activities such as:
Two ponds with chairs for relaxation
A trampoline area and playgrounds for children
An antique carousel
Bois de Boulogne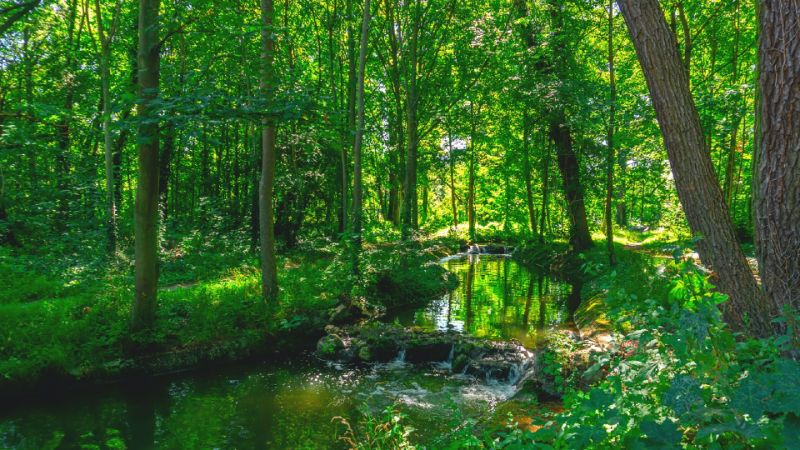 The Bois de Boulogne is a vast park located on the western edge of Paris. It covers over 2,000 acres, making it the largest green space in the city. This park offers a wide range of outdoor activities and attractions, including:
Two large lakes with rental rowboats
Numerous walking and cycling paths
The Jardin d'Acclimatation, a children's amusement park
The Fondation Louis Vuitton, a modern art museum
Horseback riding facilities
Bois de Vincennes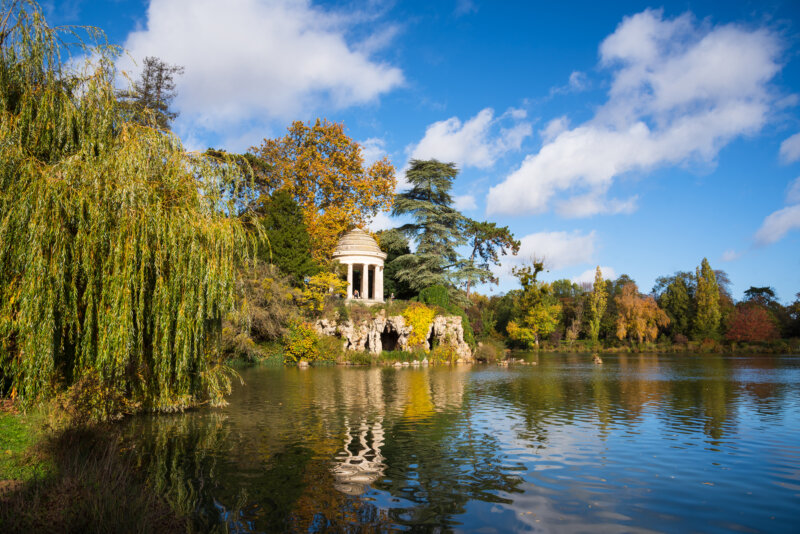 The Bois de Vincennes, located in the 12th arrondissement, is another expansive park and a great spot for nature lovers. Covering over 2,450 acres, it offers various attractions and recreational activities:
The Château de Vincennes, a medieval castle
The Parc Floral de Paris, a large botanical garden
The Paris Zoological Park
Four lakes, including one for rowing
Multiple walking, jogging, and cycling trails
With such a diverse range of outdoor spaces and natural attractions, Paris offers a wonderfully green and vibrant experience for both locals and visitors alike.
See Related: Best Parks in Paris to Visit
Famous Landmarks in Paris
Arc de Triomphe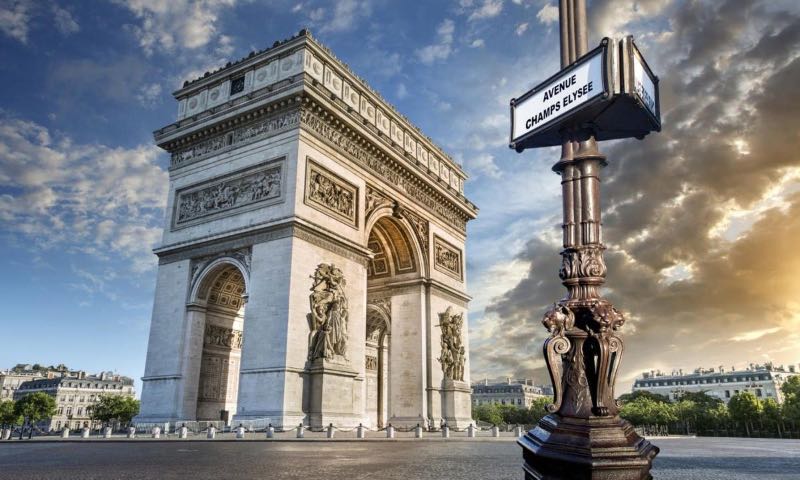 The Arc de Triomphe is one of the most iconic landmarks in Paris. Located at the western end of the Champs-Élysées, this historic monument was commissioned by Napoleon in 1806 to honor the French army's victories. The arch stands at a height of 50 meters (164 ft) and features intricate reliefs and sculptures, making it an architectural masterpiece.
Main points about the Arc de Triomphe:
Commissioned by Napoleon in 1806
Height: 50 meters (164 feet)
Architectural features: reliefs and sculptures
Sacré-Cœur Basilica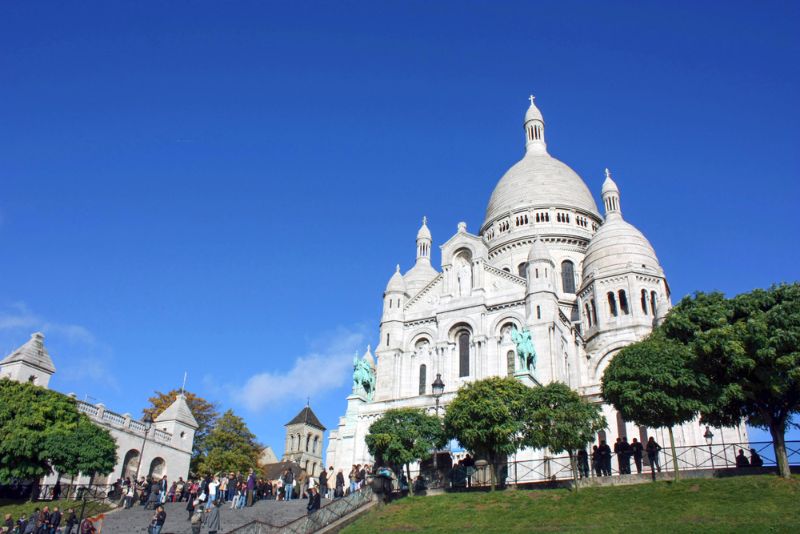 Perched on top of Montmartre, the highest point in the city, the Sacré-Cœur Basilica offers stunning panoramic views of Paris. Constructed in the late 19th century, this Roman Catholic church is dedicated to the Sacred Heart of Jesus. The basilica's distinctive white facade, owing to the use of Château-Landon stones, remains spotless even with weathering, as it releases calcite and cleans the surface when it comes into contact with rainwater.
Notable features of the Sacré-Cœur Basilica:
Location: Montmartre, highest point in Paris
Construction period: late 19th century
Facade: Château-Landon stones
Panthéon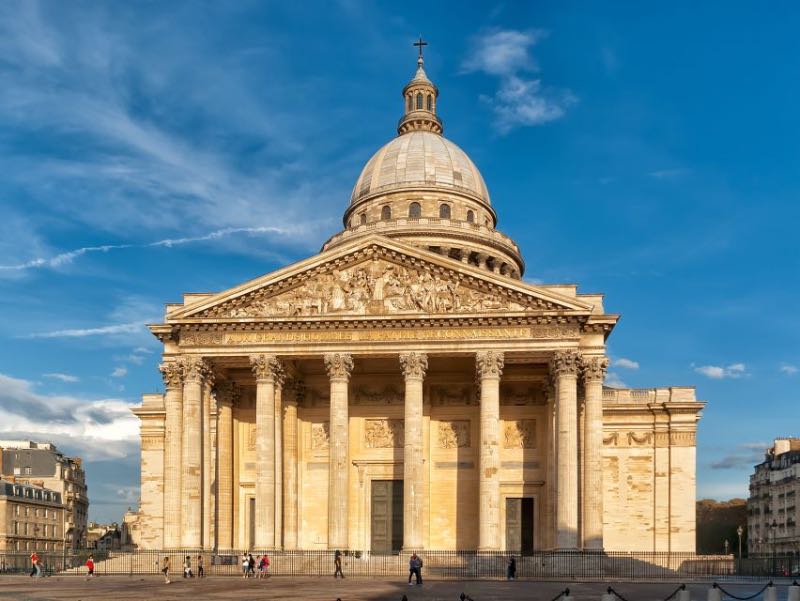 The Panthéon, situated in the Latin Quarter of Paris, is a mausoleum honoring some of France's most distinguished individuals. Originally built as a church dedicated to Saint Genevieve, it later took on a dual purpose as both a place of worship and a burial ground for French heroes. The neoclassical building showcases the influence of the Pantheon in Rome and features a large dome, columns, and intricate sculptures.
Key facts about the Panthéon:
Related Resources: