Paris, the City of Light, is a magnet for lovers of art, culture, and history. A luxury tour of this breathtaking city promises an unforgettable experience, as visitors get a chance to explore the best of what Paris has to offer in comfort and style. With an array of options available, travelers can effortlessly indulge in tailor-made itineraries that cater to their personal preferences, ensuring that they make the most of their time in this enchanting metropolis.
From the iconic Eiffel Tower to the world-renowned Louvre Museum, luxury Paris tours provide exclusive access to the city's most cherished landmarks. Delve into the rich history of Paris by visiting iconic sites such as Notre Dame, Montmartre, and even venture beyond the city limits to explore the opulent châteaux of the Loire Valley. To further enhance the experience, these tours are led by expert guides, guaranteeing engaging and informative commentary throughout the journey.
🗼 Paris Insider's Top Picks! ✨
Dive into the heart of Paris with our handpicked partners. Trusted by thousands, they ensure you experience the best of Paris.
In addition to the exquisite sightseeing opportunities, luxury Paris tours often include upscale amenities and experiences such as dining aboard a Bateaux Parisiens riverboat, visits to top French vineyards, and transportation in high-end vehicles. These carefully curated extravagances enable travelers to fully immerse themselves in the Parisian lifestyle without compromising on comfort or quality. Simply put, a luxury Paris tour is the ultimate way to experience the city in all its grandeur.
The Essence of Luxury Paris Tours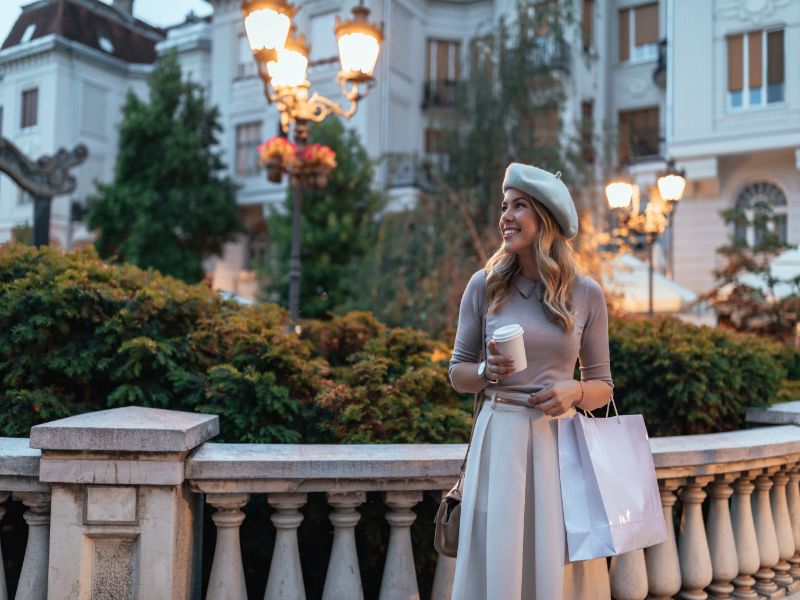 Private Tours
Luxury Paris tours provide an exclusive and personalized experience, ensuring a comfortable and memorable visit to the iconic French capital. By choosing a private tour, travelers gain access to exclusive locations and hidden gems off the beaten path. Options often include a luxury car driven by a background-checked driver, ensuring seamless transportation throughout the tour.
Experienced Guides
A key aspect of luxury Paris tours is the knowledgeable and entertaining guide. These professionals are well-versed in the history, culture, and art of the city, providing not only a wealth of information but also an engaging delivery. Whether exploring world-renowned art galleries such as the Louvre or visiting Notre-Dame de Paris, luxury tour-goers will be captivated by the stories and insights shared by the experienced guides.
Authentic Experiences
Indulging in a luxury Paris tour goes beyond the typical sightseeing experience. With a focus on authenticity and unique experiences, these tours emphasize immersion in the local atmosphere while highlighting the essence of French savoir-vivre. Moments to delight in could include:
Sampling delicious French bread and cheese during a picnic near iconic landmarks
Cruising on the River Seine, admiring the city's picturesque scenery
Tasting exquisite French wines in charming bars and vineyards
Experiencing high-end shopping in acclaimed boutiques such as Hermès, Cartier, and Guerlain along prized luxury thoroughfares like Avenue Montaigne, Place Vendome and rue du Faubourg St Honoré
Luxury Paris tours deliver truly unforgettable experiences, expertly showcasing the city's charm, elegance, and beauty to discerning travelers. Through private tours, experienced guides, and authentic experiences, participants will leave with lasting memories and a profound appreciation for the City of Lights.
Historical Attractions
Notre-Dame de Paris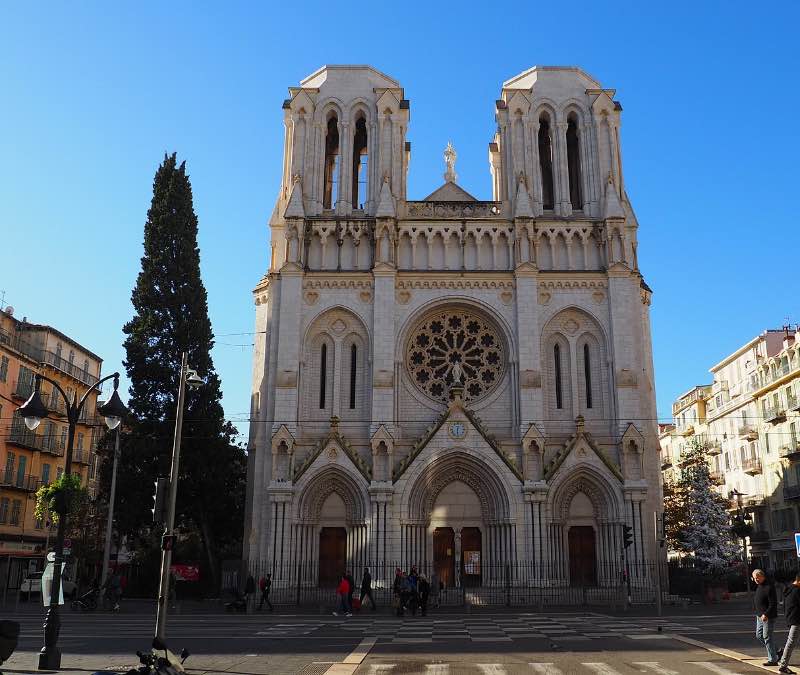 Notre-Dame de Paris is an iconic Gothic cathedral, located on the Île de la Cité. It is a stunning symbol of French heritage and religious architecture. Construction began in the 12th century and was completed in the 14th century. The cathedral features beautiful stained glass windows, particularly the famous Rose Windows, as well as remarkable sculptures.
Eiffel Tower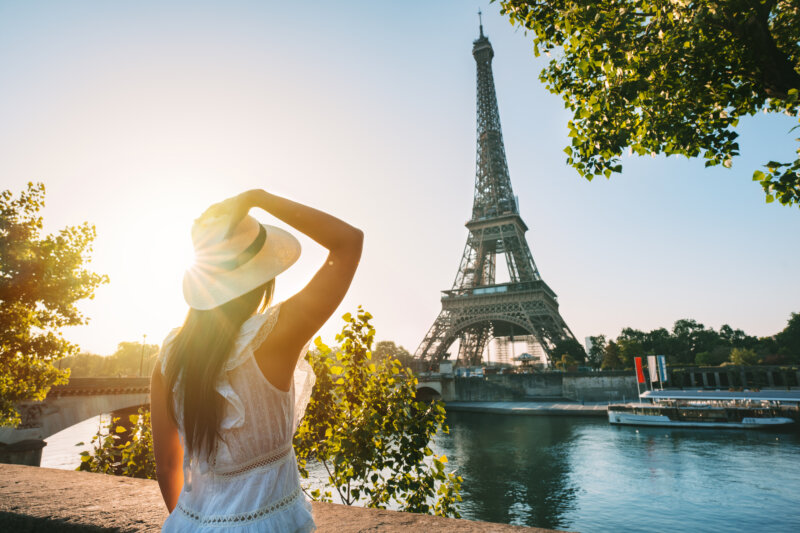 The Eiffel Tower, built in 1889 for the World's Fair, is a symbol of Paris and a classic example of architectural ingenuity. Designed by Gustave Eiffel, the tower stands 324 meters tall and offers breathtaking views of the city. Millions of visitors come to see this magnificent structure every year, making it an essential stop on any luxury tour of the city.
Location: Champ de Mars
Height: 324 meters
Arc de Triomphe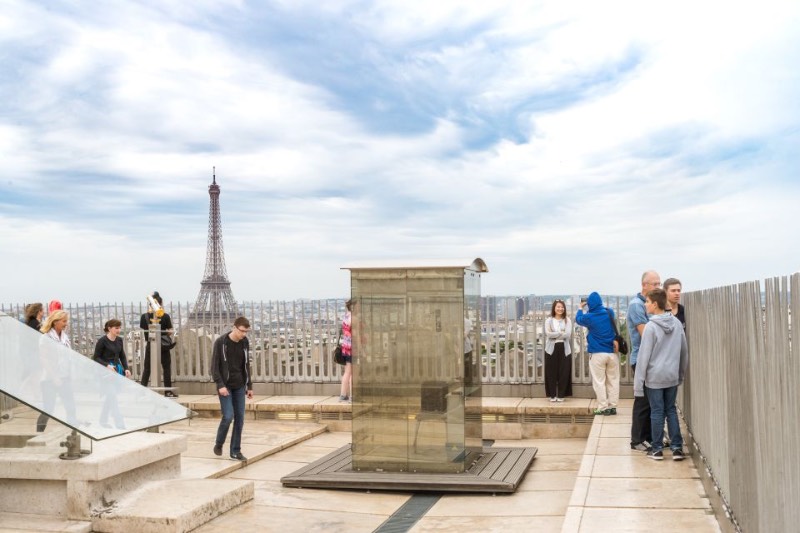 The Arc de Triomphe is an impressive monument that stands at the western end of the Champs-Élysées. Constructed between 1806 and 1836, it honors those who fought and died for France in the French Revolutionary and Napoleonic Wars. The arch features intricate carvings and accents, and visitors can climb to the top for panoramic views of Paris.
Museums and Art
Louvre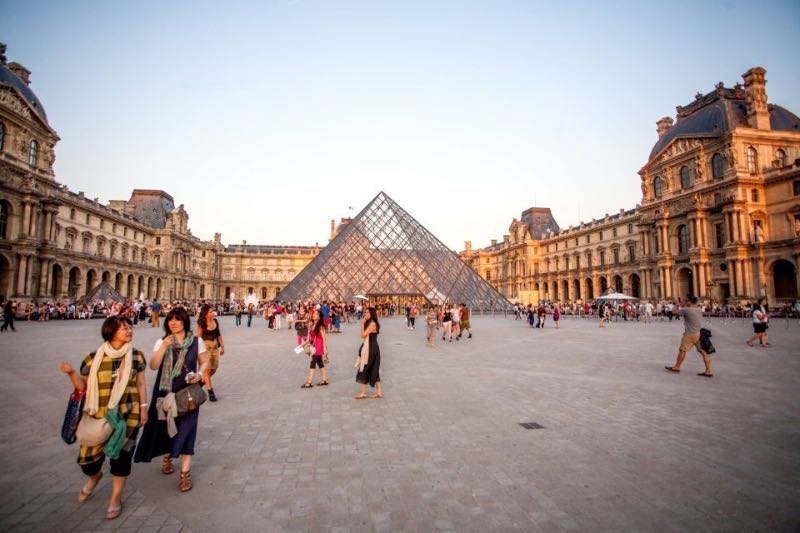 The Louvre is undoubtedly the most visited art museum in the world. It houses an extensive collection spanning various historical periods, cultures, and artistic genres. Some highlights of the Louvre include the iconic Mona Lisa by Leonardo da Vinci, the ancient Greek sculpture Venus de Milo, and the Winged Victory of Samothrace. With its incredible blend of classic and modern art, the Louvre is a must-see destination for art lovers.
Musée d'Orsay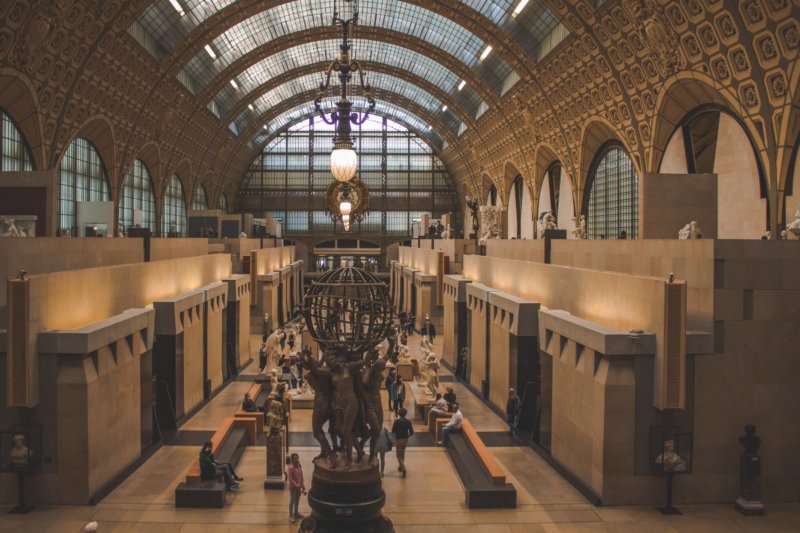 Musée d'Orsay, located in a former railway station, is another essential stop for art enthusiasts. The museum has a vast collection of Impressionist and Post-Impressionist masterpieces including works by Monet, Manet, Degas, Renoir, and Van Gogh. Some of the most famous pieces on display are Van Gogh's Starry Night Over the Rhone, Monet's Water Lilies, and Whistler's Arrangement in Grey and Black, also known as Whistler's Mother. Musée d'Orsay offers an unforgettable experience delving into the innovation and experimentation of the late 19th and early 20th-century artists.
Montmartre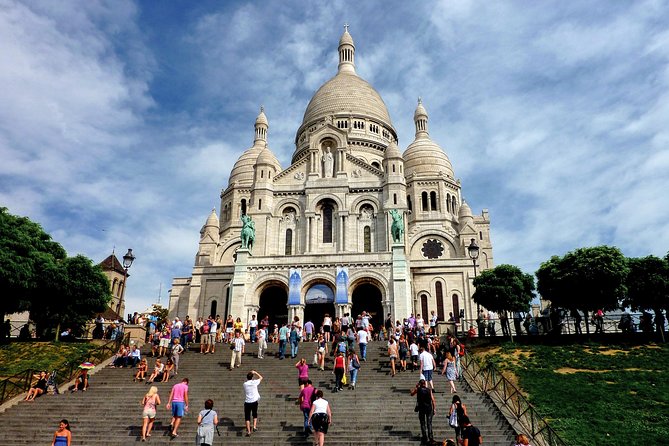 Montmartre, a historic neighborhood in Paris, is synonymous with bohemian art and creativity. As a hub for local and international artists, it boasts vibrant streets filled with galleries, studios, and shops. Visitors can immerse themselves in the rich artistic heritage that has thrived here since the late 19th century. The Montmartre Museum, situated in a former artists' residence, offers a window into the world of artists such as Toulouse-Lautrec and Renoir. The museum's garden provides a peaceful oasis, featuring the renowned Renoir Gardens. Montmartre is home to the famous Sacré-Cœur Basilica, which offers sweeping views of Paris from its terrace, making it an iconic landmark to include in any luxury tour.
Culinary Delights
Gourmet Dining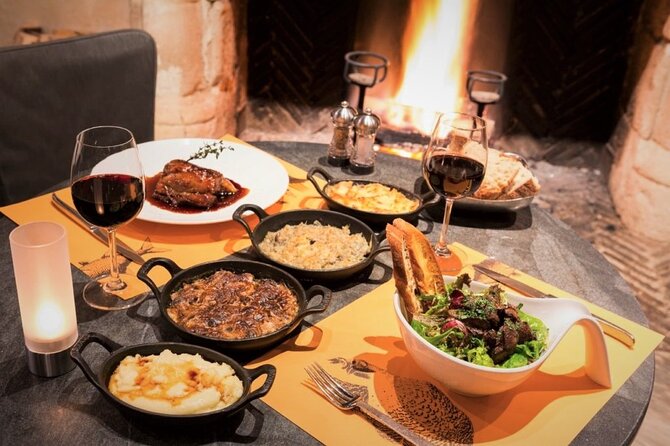 Paris is known for its exquisite French cuisine, and a luxury Paris tour would be incomplete without indulging in gourmet dining experiences. One such opportunity is at an Alain Ducasse Michelin Star bistro where you can savor a roasted duck dinner paired with a selection of fine French wines. For a more unique experience, consider embarking on a small group walking tour along Paris' Left Bank, which features pre-dinner cocktails at L'Hotel and a blind caviar tasting experience at a local establishment.
Cheese and Wine Tastings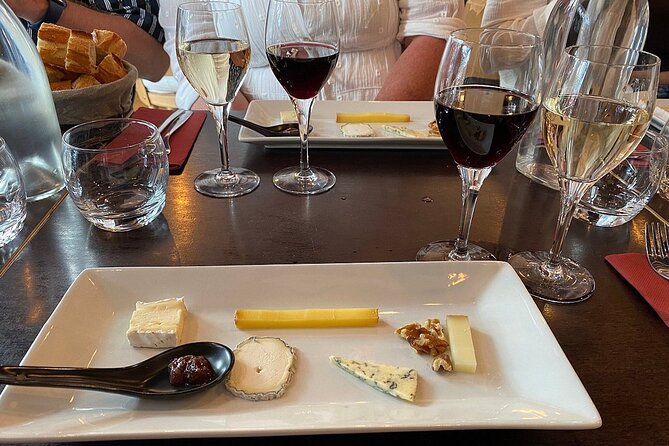 French cheese and wine are an integral part of Parisian culture. Luxury tour options often include cheese and wine tastings at local markets and cellars, allowing visitors to savor world-renowned products from various regions of France. You may also encounter a guided tour led by an English-speaking chef or sommelier, allowing you to learn more about the pairings and history of French gastronomy.
Some popular cheese and wine tasting experiences include:
French Pastry Shops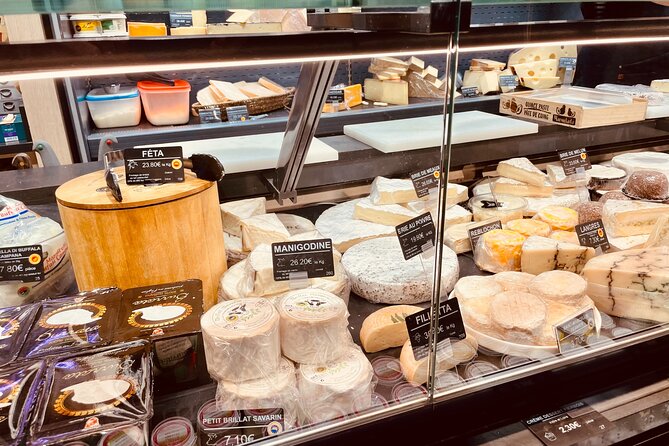 The art of French pastry is a cornerstone of French cuisine, and a luxury tour of Paris should highlight this sweet aspect. Decadent Gourmet Food Tours provide access to the city's finest bakeries, chocolate shops, and boulangeries, which often allow visitors to witness the creation process in their "laboratoires.
Here are some notable French pastry experiences during a luxury Paris tour:
Scenic Regions and Day Trips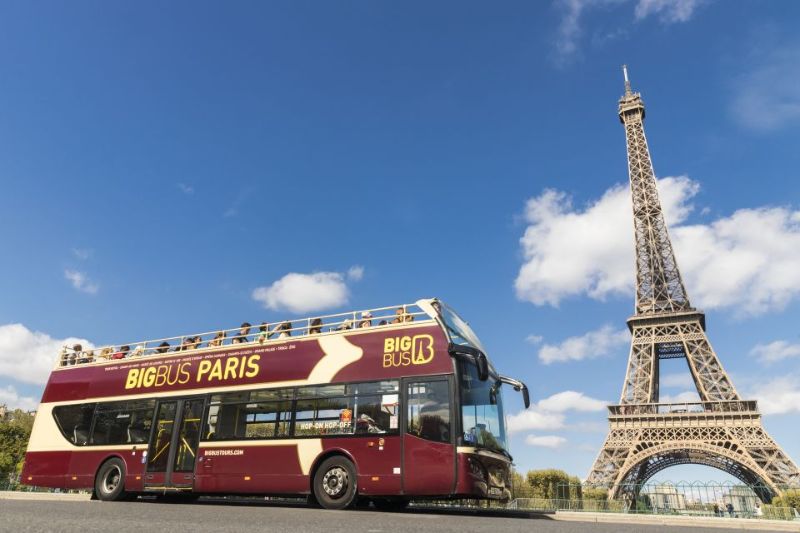 Normandy
Normandy is a region rich in history and natural beauty, making it an ideal destination for a luxury day trip from Paris. One of the main attractions in Normandy is the D-Day landing beaches, where you can visit memorials and museums dedicated to the events of World War II. Taking a guided tour, such as the one mentioned in Paris Perfect, can provide a memorable experience that includes stops at Omaha Beach and the Caen Memorial.
Another draw to the Normandy region is its picturesque countryside and charming villages, such as Honfleur and Giverny. These locations offer opportunities for relaxation, strolling through quaint streets, and sampling the region's delicious culinary specialties.
Loire Valley
The Loire Valley is known for its stunning chateaux and vineyards, making it an excellent choice for a luxury Paris tour. Some of the most popular attractions include:
Château de Chambord: A masterpiece of Renaissance architecture
Château de Chenonceau: Known for its beautiful gardens and intriguing history
The Loire Valley also boasts a thriving wine industry. Wine enthusiasts can enjoy tastings at various vineyards and learn how the region's unique climate and terroir contribute to the distinct flavors and characteristics of its wines.
Jardin des Plantes
For those seeking a more leisurely experience within Paris itself, the Jardin des Plantes offers a lush and tranquil environment to explore. This botanical garden, the largest in France, is home to a diverse collection of plant species, including:
Greenhouses filled with tropical and subtropical plants
Alpine Garden: A collection of thousands of mountainous plants from around the world
Rose Garden: Featuring aromatic varieties alongside historic species
In addition to its flora, the Jardin des Plantes also houses the Grande Galerie de l'Évolution, a captivating museum that displays the history of evolution and the role of humans in preserving biodiversity. This harmonious combination of natural beauty and scientific discovery makes the Jardin des Plantes an exceptional addition to a luxury Paris tour.
Romantic Experiences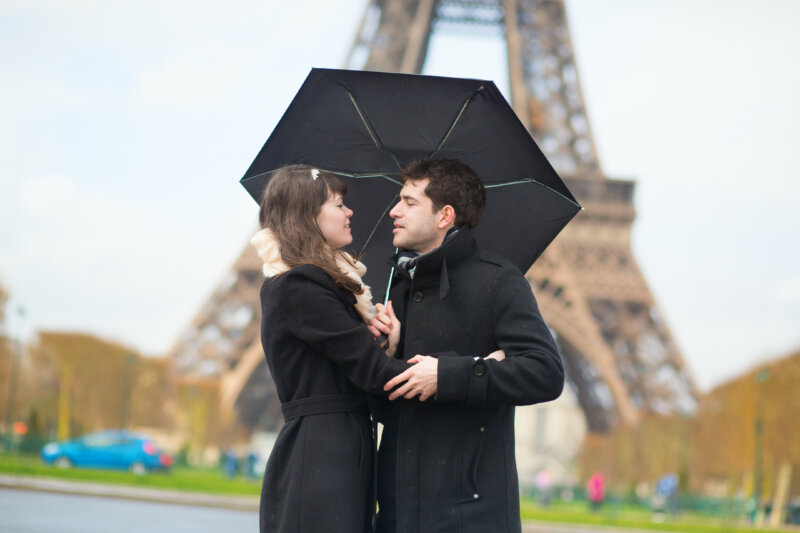 Champs-Élysées Strolls
Taking a stroll down the Champs-Élysées is a must for any romantic luxury tour in Paris. This iconic avenue is lined with luxurious shops, chic cafes, and beautiful gardens, providing a picturesque setting for a leisurely walk with your loved one. As you wander down this tree-lined boulevard, you can:
Stop by the Ladurée tea house for some delightful macarons
Capture some unforgettable moments with the Arc de Triomphe as your backdrop
Explore the charming side streets for a more intimate experience
Picnic by the Eiffel Tower
A luxury Paris tour wouldn't be complete without a romantic picnic beneath the shimmering Eiffel Tower. In addition to a gourmet selection of French cheeses, bread, and wine, don't forget to include:
Fresh fruits from the local markets
A cozy blanket for comfort
A portable Bluetooth speaker for soft background music
For a truly memorable experience, you may want to consider hiring a local concierge service to craft the perfect personalized picnic for you and your partner.
Left Bank Exploration
The Left Bank, or Rive Gauche, is known for its historic charm and bohemian spirit. This area is the ideal setting for exploring the romantic side of Paris, from picturesque streets to artistic treasures. To make the most of your Left Bank exploration:
Visit the enchanting Luxembourg Gardens and take a leisurely rowboat ride on the Grand Basin.
Discover the quaint, cobblestone streets of Saint-Germain-des-Prés, filled with cozy cafes and renowned art galleries.
Catch a classic film at Le Champo, one of the city's most beloved independent cinemas.
By immersing yourself in these romantic experiences, you and your loved one will create lasting memories on your luxury Paris tour.
Beyond the Tourist Traps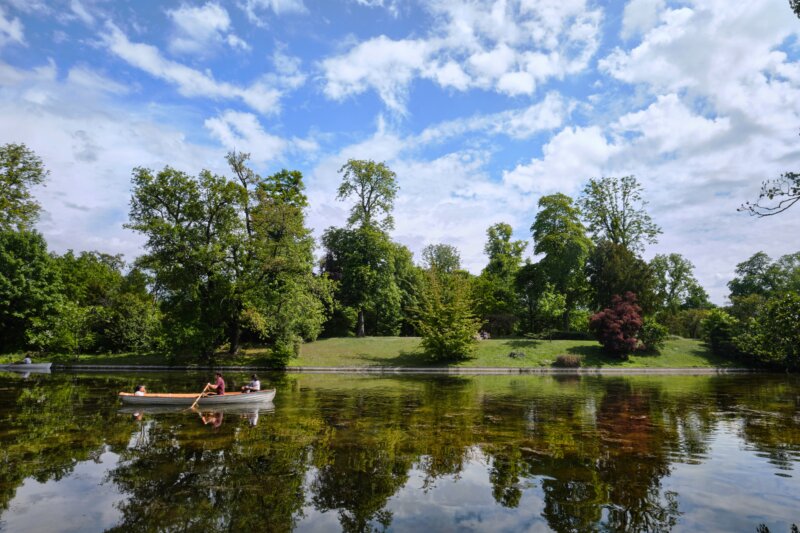 Discovering Local Gems
When visiting Paris, tourists typically visit famous landmarks like the Eiffel Tower, Louvre Museum, and Notre-Dame. However, there are numerous local gems and hidden spots that can provide a more authentic and unique experience to visitors. One such example is Parc des Buttes Chaumont, a picturesque park that offers travelers a glimpse of the 19th-century landscape and impressive monuments. The park allows tourists to snap stunning photographs and immerse themselves in the genuine French atmosphere, away from the crowds.
In addition to this, opting for private, luxury Paris tours can help uncover hidden gems that are not typically accessible to the general public. These tours often include:
Transportation around the city in luxury cars driven by experienced, background-checked drivers
Access to top French vineyards and exclusive locations
Entertaining and informative dialogue accompanying sightseeing experiences
Cultural Immersion
To fully immerse oneself in Parisian culture and history, it is essential to engage with the city's lesser-known neighborhoods and avoid certain tourist traps. For instance, instead of visiting the ever-popular Montmartre and Pigalle neighborhoods, which are often overcrowded with tourists, consider exploring alternative viewpoints such as Montparnasse Tower, Pantheon Tower, or the Pompidou Center.
Moreover, learn about the city's rich history by exploring its connections to the French Revolution, discovering the stories about Napoleon Bonaparte and Louis XVI. Seek out museums and historical sites that explore lesser-known aspects of French history to gain a deeper understanding of the city and its past.
By steering clear of typical tourist traps and engaging with a more authentic side of Paris, one can experience the city in a way that enriches their travels and provides a nuanced, fulfilling journey into the heart of French culture.
Paris as a Fashion Capital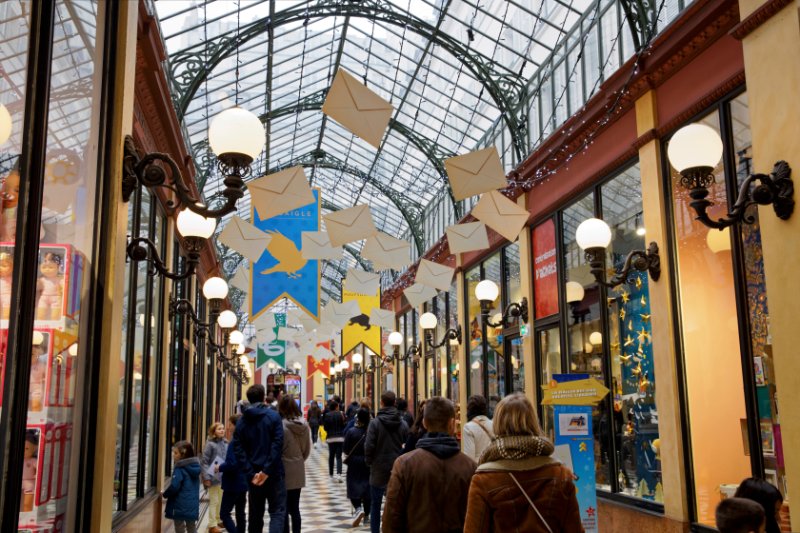 Shopping in Chic Districts
Paris, known as the City of Love and Light, is also a global fashion capital synonymous with luxury, haute couture, and iconic designers. The city is famous for its prestigious retail and design districts, making it a premier destination for those seeking exceptional fashion experiences.
You can find the most high-end boutiques and luxury stores in coveted areas such as Avenue Montaigne, Place Vendôme, Rue du Faubourg St Honoré, Rue Cambon, and the Avenue des Champs-Elysées. These streets host brands like Hermès, Cartier, and Guerlain, providing a taste of Parisian chic style and elegance.
In addition to shopping in these chic districts, Paris is home to numerous art museums, including The Louvre, the most visited art museum in the world. The city's cultural history and art appreciation enhance the shopping experience by showcasing how fashion and art intertwine in the Parisian lifestyle.
Attending Fashion Shows
Fashion shows are another reason why Paris is considered a fashion capital. The city hosts the renowned Paris Fashion Week, a biannual event featuring top fashion houses and emerging talent showcasing their latest designs. Professional industry insiders, celebrities, and fashion enthusiasts flock to the city to witness the unveiling of new trends and collections.
As you tour luxury Paris, be sure to immerse yourself in the world of fashion by attending these exclusive fashion events or booking a knowledgeable local guide to provide insider access and expertise, enhancing your experience in the city that effortlessly blends history, culture, and style.
Related Resources: