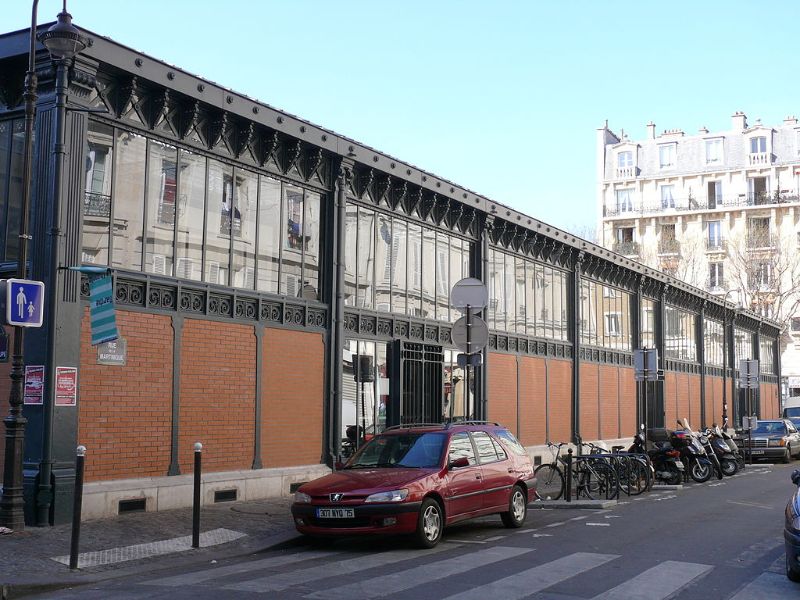 Also called Marché de l'Olive (because it's in Rue de l'Olive) this covered market, located in a popular area, is a beautiful example of Victor Baltard's work, with a splendid lacy iron structure and typical shape with a great glassroof. After being under a complete renovation during 30 months, it finally reopened on the 7th of september 2010.
You'll find various stalls of fresh products (fruits and vegetables, fishes, cheeses, poultry, "charcuterie", but also international food with specialities from Portugal, Morocco, Italy and West Indies), and nice atmosphere. In this village-like square with a chuch, a few bars-restaurants have terraces for a drink or a nice meal in the sun when the weather gives a chance! Closed on monday.
Open tuesday to saturday from 8.30 a.m. to 1.00 p.m. and from 4.00 p.m. to 7.30 p.m.
Sunday between 8.30 a.m. and 1.00 p.m.