Also called Marché de l'Olive (because it's in Rue de l'Olive) this covered market, located in a popular area, is a beautiful example of Victor Baltard's work, with a splendid lacy iron structure and typical shape with a great glass roof. After being under complete renovation for 30 months, it finally reopened on the 7th of September 2010.
You'll find various stalls of fresh products (fruits and vegetables, fish, cheeses, poultry, "charcuterie", but also international food with specialties from Portugal, Morocco, Italy, and the West Indies), and a nice atmosphere. In this village-like square with a church, a few bar-restaurants have terraces for a drink or a nice meal in the sun when the weather gives a chance! Closed on Mondays.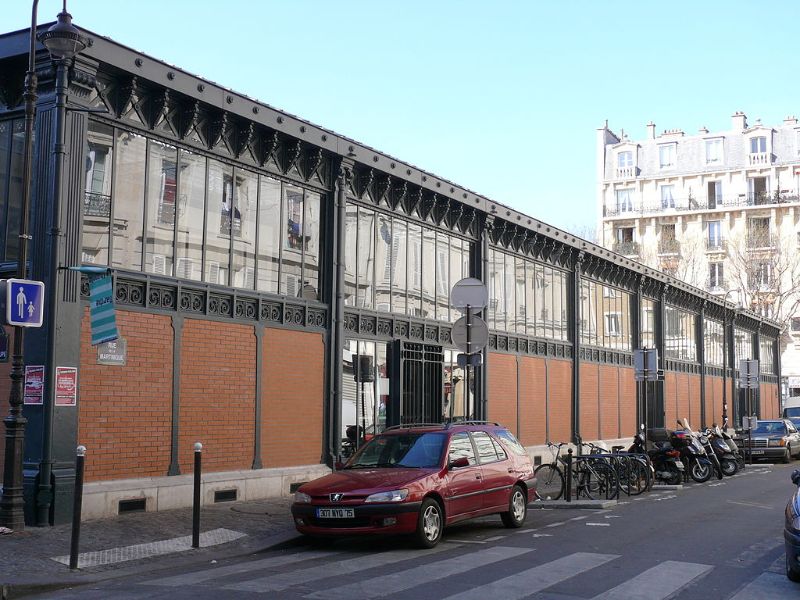 About Marché de La Chapelle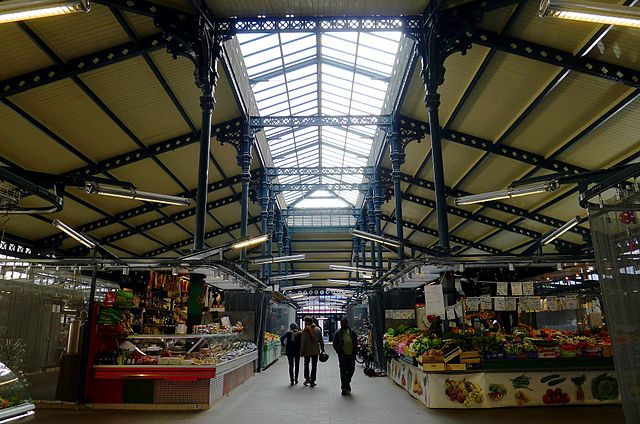 The Marché de La Chapelle is a place to find all kinds of goodies. Located in the northern part of Paris, this bustling market is visited by locals and tourists alike.
It's a great way to experience the local culture and enjoy some delicious food. The Marché de La Chapelle has been around for over 100 years and offers a variety of items from fresh fruits and vegetables, to seafood, cheese, bread, pastries, and more.
It's also a great place to pick up souvenirs or traditional crafts to take home with you as a reminder of your trip. No matter what you're looking for, the Marché de La Chapelle is sure to have something special that you can take away with you as a lasting memory of your visit to Paris.
Open Tuesday to Saturday from 8.30 a.m. to 1.00 p.m. and from 4.00 p.m. to 7.30 p.m.
Sunday between 8.30 a.m. and 1.00 p.m.
See Related: Best Farmers Markets in Paris: A Comprehensive Guide
Collections Including Marché de la Chapelle
The Marché de la Chapelle is a renowned collection of stores in the heart of La Chapelle. It is known for its wide range of items, from clothing to food to home goods. The market offers a unique shopping experience for people looking to buy something special. You can find a great collection of items here, including some rare finds.
Visitors will be delighted by what they find in the Marché de la Chapelle. From designer clothes to jewelry and gifts, this collection has something for everyone. Whether you're looking for something special or just browsing around, it's worth checking out the Marché de la Chapelle and exploring its wonderful collections.
Related Resources