Marché Raspail is a street market located in the 6th arrondissement of Paris, France. It has been popular with both tourists and residents alike for its wide variety of fresh foodstuffs, flowers, vegetables, fishmongers, butchers, etc.
Marché Raspail opened in 1897 and it remains one of the most popular markets in the city of Paris, France.
Description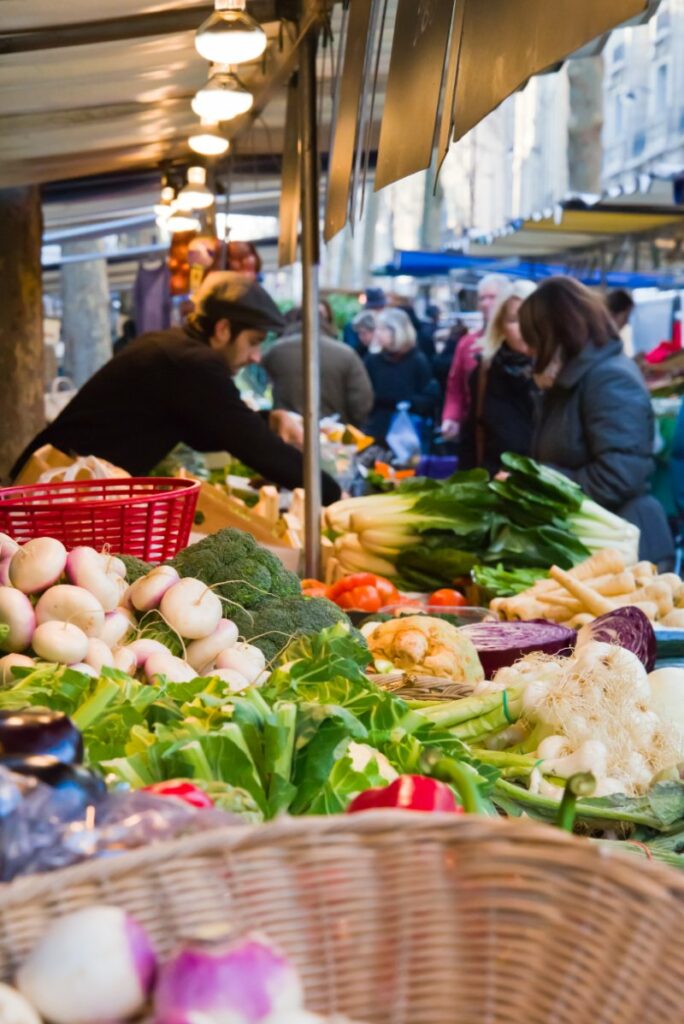 Established in 1919, Marché Raspail became an iconic traditional market of Paris. Pick a variety of wonderful fruits and vegetables straight out of the plots of the markets in the region and enjoy a variety of international goods.
The Raspail Market and its shops are great for shopping at the end of the week or on weekends. There are vast options and traditional trades are trading alongside the sellers of Asian, Portuguese, and Italian specialties.
Every week on Saturdays, Sundays, and public holidays between the Sèvres-Babylone and Rennes Metro stations, a hundred stalls dot the boulevard Raspail in this open-air market.
A lot of customers are regularly crossing and comparing prices, or going straight to their favorite vendor. I noticed a lot of Asian and American visitors in this market.
I'm not sure if it's just my imagination, but the Sunday Raspail market, which is a completely organic market, has an exceptionally soothing atmosphere. Everyone appeared to be in a good mood.
Maybe it's because of the greater quality and better flavor items, in which pesticides are reduced in fresh produce along with other items such as meat, cheese galettes, and fresh bread.
There was also a small booth from Crete island that sold homemade food including tarts, cakes, fish, and piroshki.
You should consider visiting this great market along the left bank of the River Seine in Paris.
How to Get to Marché Raspail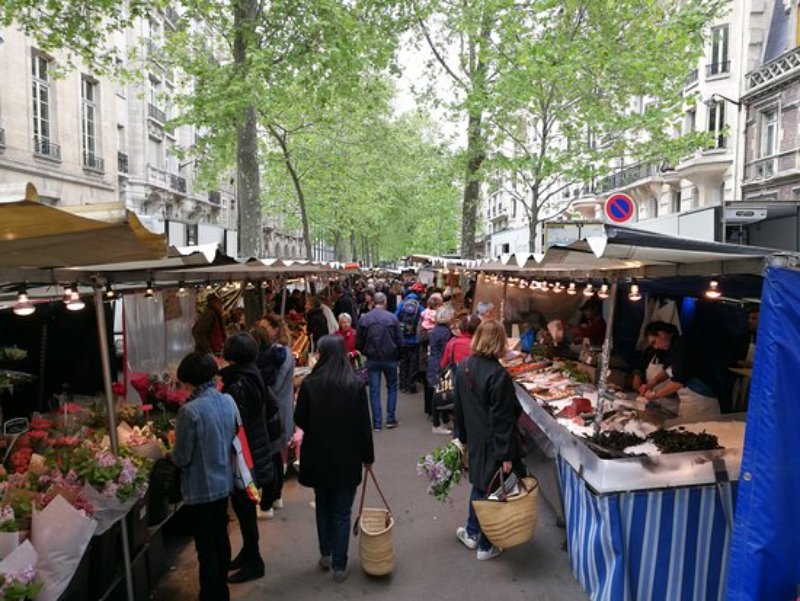 Marché Raspail is located at 63 Rue de Rennes, Paris 75006, France. It can be accessed by the following methods:
Marché Raspail can be accessed by the following Metro stations: Sèvres-Babylone and Rennes (along the Rue de Rennes).
Marché Raspail is also accessible by bus: lines 27, 84, 87, 91, 96 consider the Rue du Cherche Midi Bus Stop.
Hours of Operation
Traditional Market: Tuesday and Friday, from 7.00 a.m. to 2.30 p.m.
Organic Market: Sunday, from 7.00 a.m. to 3.00 p.m.
Other Paris Markets