At Moulin Rouge Paris, visitors can immerse themselves in a world of grandeur and opulence with the legendary Cabaret Show. Be captivated by exciting performances such as the iconic Can-Can Dance that has enthralled audiences for more than 100 years! This blog post will provide essential details about this extraordinary experience to help you make plans to enjoy your unforgettable evening at Moulin Rouge Paris.
Key Takeaways
Moulin Rouge Paris is renowned for its lavish performances and iconic French cancan dance, suitable for individuals aged 6+.
Planning ahead is essential to make the most of a visit to Moulin Rouge, with VIP packages offering exclusive benefits.
Moulin Rouge stands out among other Parisian attractions due to its energetic atmosphere and impressive performances.
| Fact Category | Fact Detail |
| --- | --- |
| Location | Paris, France |
| Established | 1889 |
| Type | Cabaret |
| Famous For | Can-Can dance |
| Address | 82 Boulevard de Clichy |
| In Pop Culture | Subject of many paintings by Toulouse-Lautrec; setting for 2001 movie Moulin Rouge! starring Nicole Kidman and Ewan McGregor |
Introducing Moulin Rouge Paris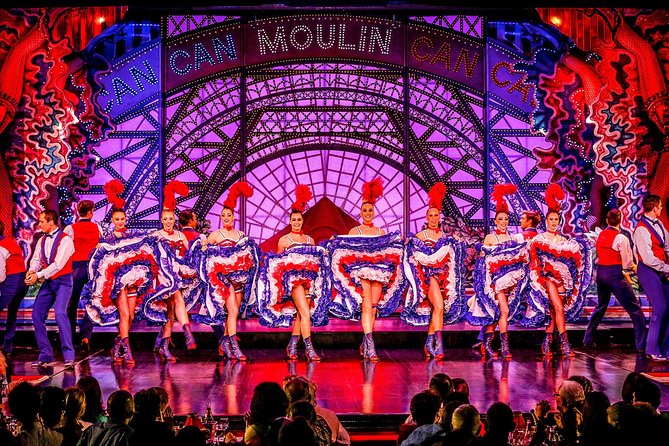 Situated in the Montmartre district of Paris, Moulin Rouge has been captivating audiences since Charles Zidler and Joseph Oller set it up in 1889. The famous cabaret show is recognized for its opulent performances, iconic French cancan dance, as well as rich history. It is easily identified due to a red windmill on top, which was used to draw artist Henri de Toulouse-Lautrec, who created vivid illustrations capturing Moulin Rouge's vibrancy with his artworks.
Moulin Rouge remains an emblematic symbol of nocturnal romance in Paris, providing a remarkable experience that must be seen by anyone visiting this one-city tour. Guests are welcomed with diversified packages along with many dining options catering wide range of aficionados, ensuring everyone enjoys their stay at one of the most notorious venues around the world – the celebrated cabaret theater named "The Red Windmill".
See Related: Paris Moulin Rouge Cabaret Show with VIP Seating & Champagne
Who Should Visit Moulin Rouge?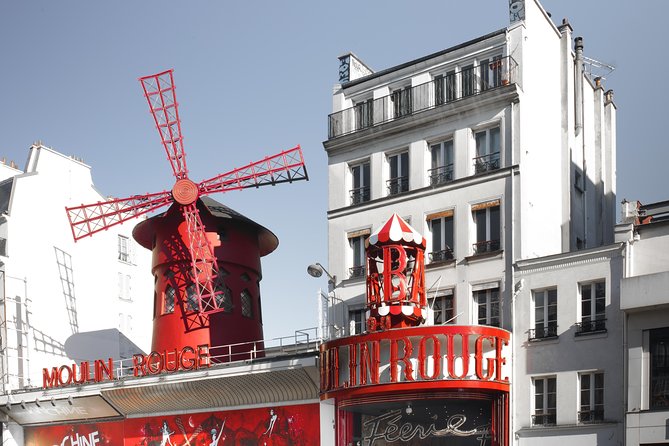 Moulin Rouge Paris is a great venue for adults and children aged 6 or over to enjoy. Please note that due to its vibrant atmosphere and alluring performances, certain adult themes may be present in the show. It is suitable for people traveling solo, couples, and groups alike – but if you're bringing youngsters along, it's best to bear this content in mind first! Rich in history, Moulin Rouge Paris offers an unforgettable experience no matter who visits there.
Planning Your Visit to Moulin Rouge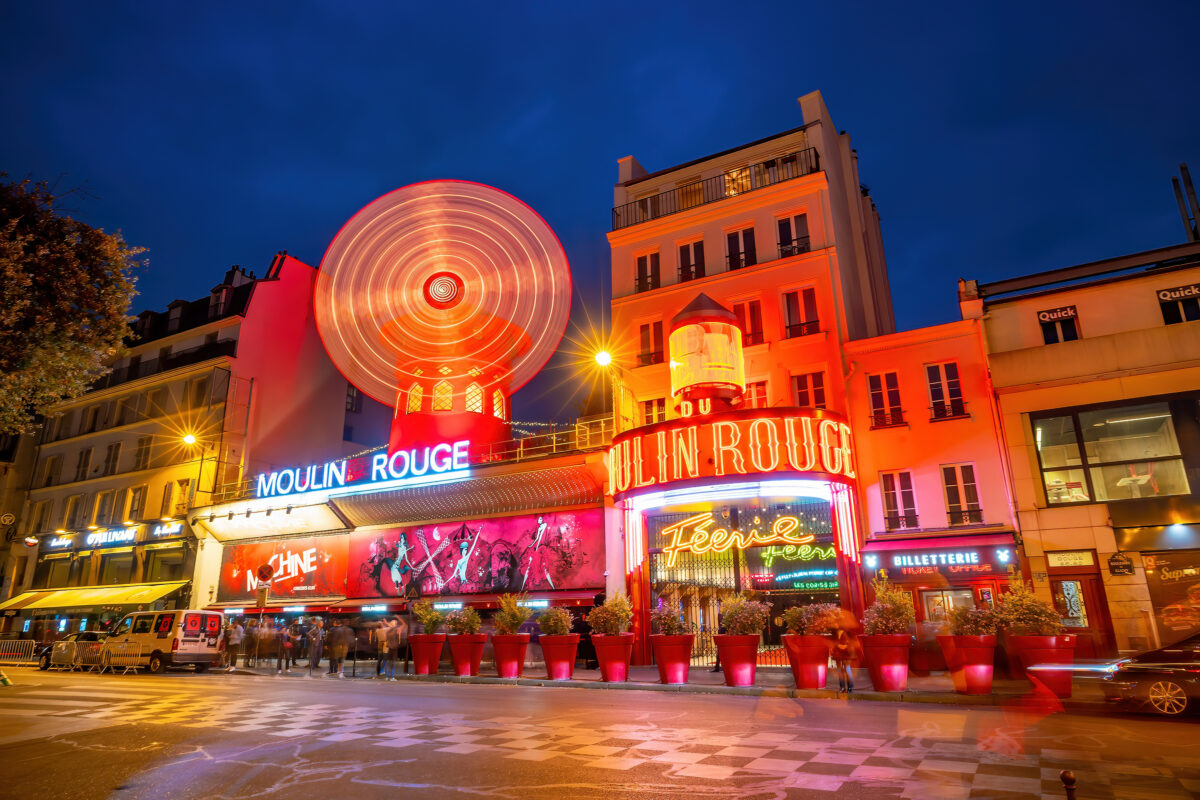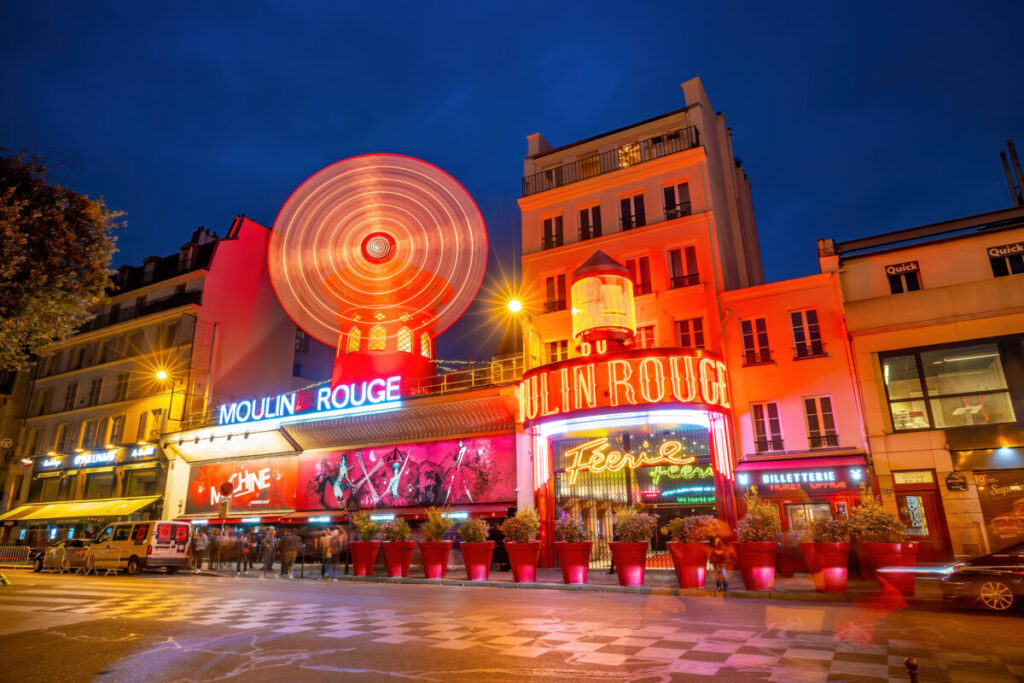 For an amazing Moulin Rouge experience, it is wise to arrange the visit in advance. Here are some tips on purchasing tickets:
They can be purchased through their official website for either 11 p.m. or 9 p.m. performances with a price of 87 euros and 119 euros, respectively, which both include half a bottle of champagne per person.
Make sure you book as soon as possible if certain about the date desired since they provide several packages and promotions, but usually, midweek shows at 11 p.m. without dinner would be suitable for those who have budget concerns.
Remember that there's also dress code guidance. Only smart apparel like business casual style will do; otherwise, shorts, sportswear & sandals/flip flops won't get into Venue. One may upgrade by booking Moulin Rouge+. Dinner show where a three-course meal is served along with priority seating plus 0ne Bottle Champagne per person. The last piece of advice is to arrive 30 minutes earlier than the expected starting time due to ticket allocation being based on a first-come, first-served basis.
See Related: Unique Fashion Workshop / Denim Jacket
Moulin Rouge is situated in Paris' Montmartre district at 82 Boulevard de Clichy. The most convenient way to get there is by taking the metro and getting off at Blanche station on the M2 line. You can also choose Place De Clichy as an option and wander through the beautiful streets of Montmartre afterwards. If sightseeing is part of your plan, attractions like Le Sacré-Cur, the Musée De Montmartre, or La Rue Stainkerque are within close proximity to the Moulin Rouge itself. As for those coming with cars, they have two options: Blanche Pigalle Car Park located at 7 rue Mansart 95009 or Zenpark Car Park located at 16 Avenue Rachel 18th arrondissement both offer covered parking that requires payment upon arrival.
The Allure of Moulin Rouge's Design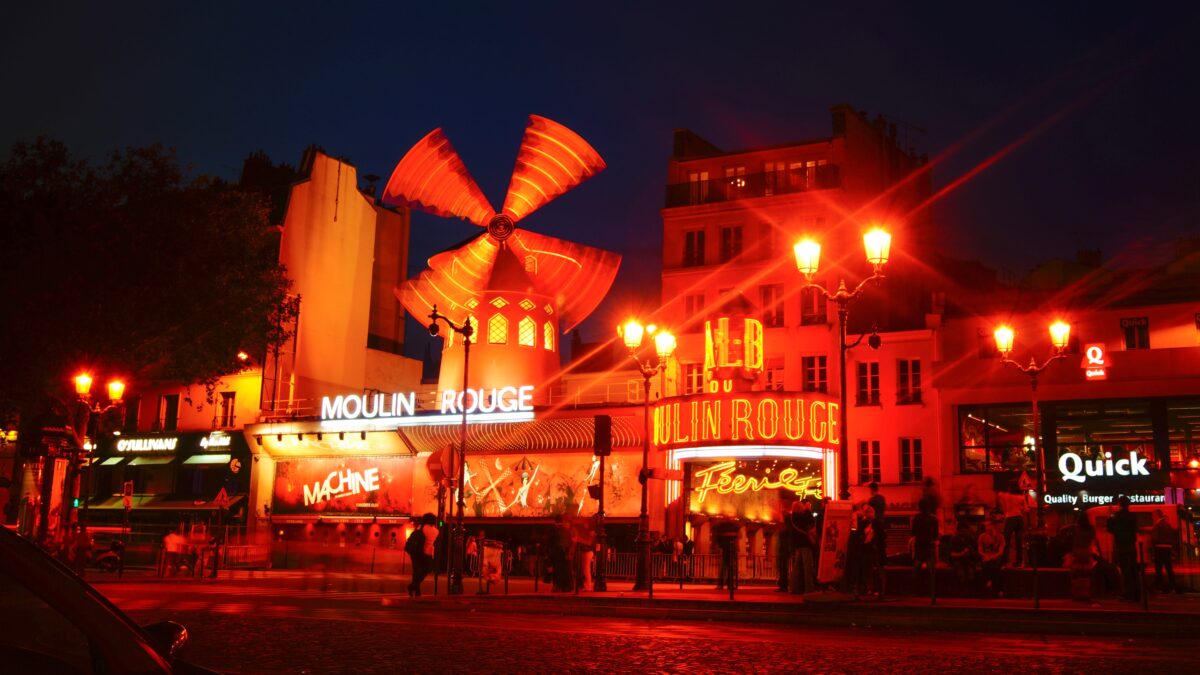 When you enter the Moulin Rouge, be enthralled by its stunning atmosphere. Its interior design is of burnt colors and lush furniture that will take visitors into an environment filled with extravagance and luxury.
To provide guests with an intimate evening out, seating at the Moulin has been carefully orchestrated so everyone receives their own individual seat for the duration of the show. Although seats cannot be chosen ahead of time, it could increase the chances of getting better spots if one arrives early enough!
See Related: Eiffel Tower Access with Seine River Dinner Cruise and Moulin Rouge Show
Understanding the Moulin Rouge Show Structure
The Moulin Rouge show includes four different acts: 'Garden of the Moulin Rouge', 'Pirates', and 'Circus', as well as a special tribute to Parisian women. This entertaining event showcases the skills of all its performers, including those who dance in can-can style and international artists like roller skaters or acrobats, which offer brief moments between each act. The main part is known as Féerie Revue – with music, songs, dances, plus over 1K costumes worn by 80 instrumentalists along with 60 singers, providing a truly unique atmosphere for viewers during their visit to this iconic location! Each performance will provide something new so that audiences are not only engaged but mesmerized throughout these shows, leaving unforgettable memories behind after going home.
Evaluating the Moulin Rouge Performance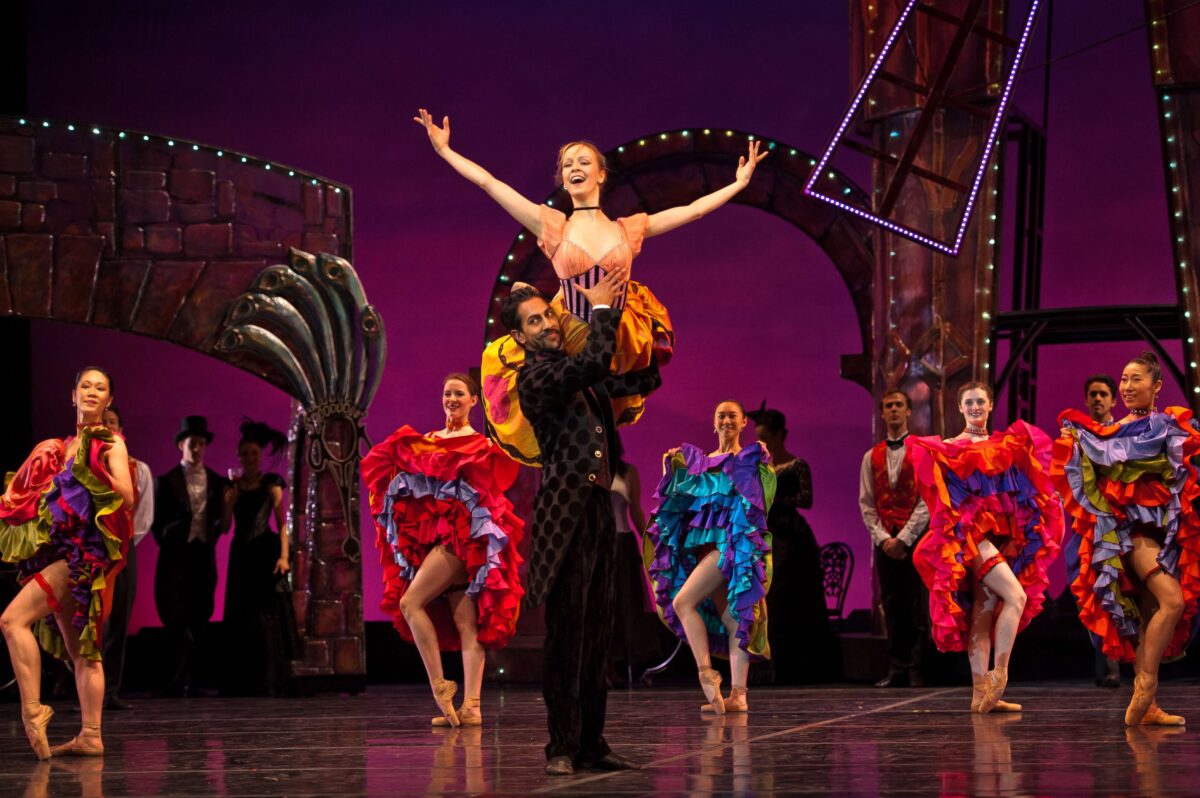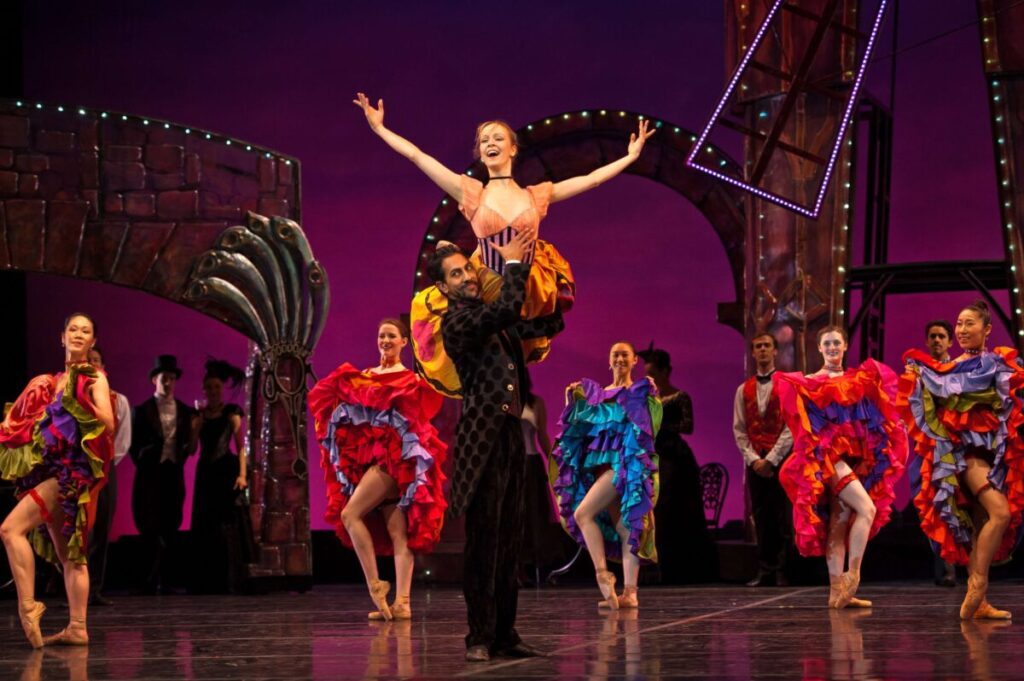 The performance at the Moulin Rouge in Paris was simply stunning. All of the performers and dancers wowed us with their incredible talent, while breathtaking costumes made it even more memorable. The show is an absolute must-see for anyone visiting this beautiful city as it provides a remarkable experience that nobody will soon forget!
No matter what age you are, there's no denying just how extraordinary Moulin Rouge Paris truly is. Every moment provided plenty of entertainment value – from thrilling acts to gorgeous gowns, we were enthralled by all they had to offer!
Dining at Moulin Rouge
If you want to get the most out of your Moulin Rouge outing, they provide dinner and show packages that satisfy various tastes. Although reviews can be split on how great or not-so-good the food is perceived as being, it undeniably adds an extra layer of indulgence to a visit to Moulin Rouge. On our trip there, we were gifted with half a bottle per person, which perfectly went together with the performance and created an atmosphere full of luxury and enjoyment. Whether you'd like to indulge in some tapas during the 9 p.m. showcase or pick one of their meal combos, both options are sure to top up your overall pleasure for visiting Moulin Rogue!
See Related: Seine River Cruise with French Dinner on Champs-Elysees Avenue
Assessing the Moulin Rouge VIP Experience
Those wanting a deluxe and private experience can choose between VIP Moulin Rouge tickets or regular Moulin Rouge Paris tickets. Those with the former will gain advantages such as priority seating, skip-the-line access, and perks like a special area to sit in alongside complimentary coat checking plus macarons/chocolate and half a bottle of champagne per guest. An extra dinner option provides three courses along with drinks options, including wine or bubbles when experiencing Moulin Rouge from Paris. Though pricier than the other choice, it could be worth it for those looking to have that one memorable visit!
Concluding Thoughts on Moulin Rouge Paris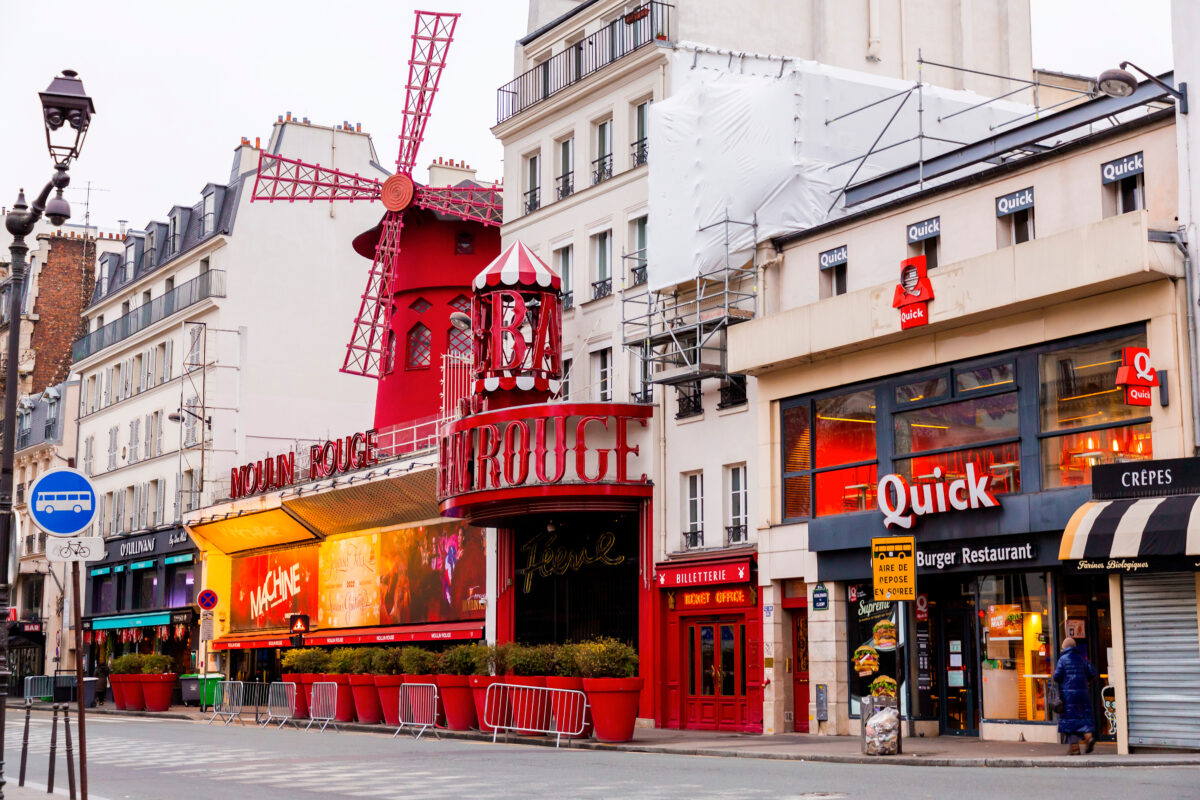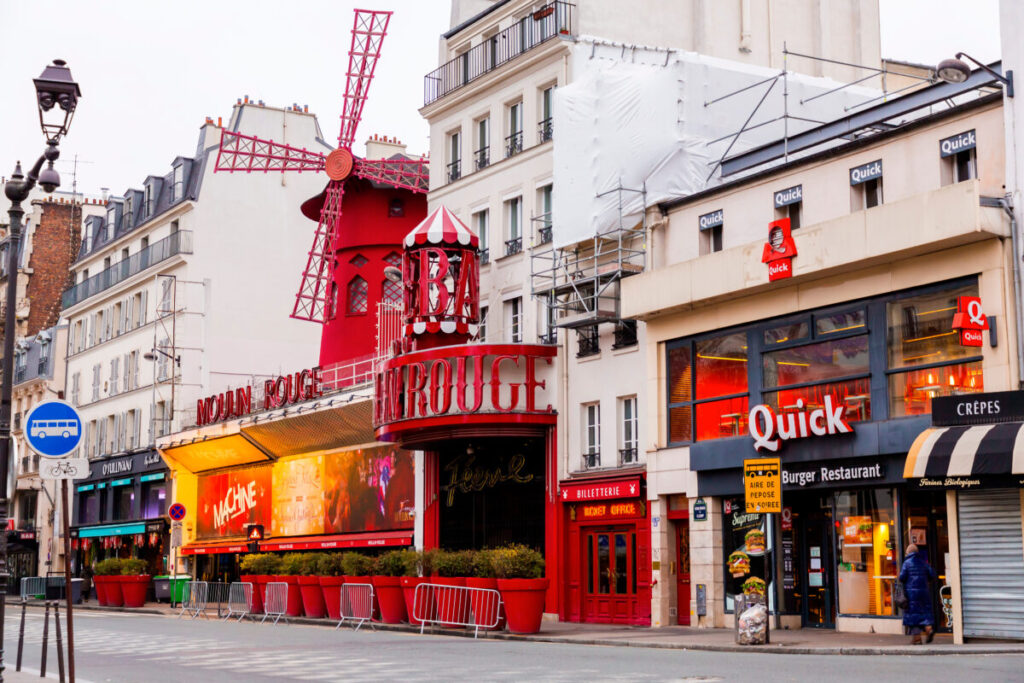 Visiting Paris is not complete without experiencing the exclusive Moulin Rouge Cabaret. One of its kind, this glamorous and exciting evening will transport you to a time reminiscent of La Belle Epoque at Bal du Moulin Rouge.
Its shows feature captivating performances with stunning costumes that add more appeal to the night's activities for visitors from both near and far. VIP experiences. Fine dining is the essence of it all! Whether one has never been here or frequents Paris often, one cannot deny that basking in beauty from both Eiffel Tower Views and elegantly adorned cabarets surely creates memories meant forever cherished by everyone who visits Moulin Rouges' most famous landmark situated within The French Capital City itself.
See Related: Le Lido vs. Moulin Rouge vs. Crazy Horse: What's the Best Cabaret in Paris?
Comparing Moulin Rouge with Other Parisian Attractions
Moulin Rouge Parisian cabaret has earned a well-deserved reputation for its vibrancy and stunning shows, making it stand out among other Paris attractions. It is the most recognized cabaret in the city of Paris, offering guests an experience that will never be forgotten. Due to Moulin Rouge's adult-themed acts, ticket prices are more expensive than those found at other locations around town. When planning your itinerary during your visit to France, consider all factors, such as budgeting and who you're traveling with, before deciding on attending one of these iconic French Cabarets. Like what Moulin Rouge offers!
Summary
For any traveler to Paris, a visit to the Moulin Rouge is an unforgettable experience. Rich in glamour and opulence with its iconic performances, stunning costumes, and luxurious food options, this magical destination will cast a spell on you. Whether it's your first time here or not, the magnetism of the Moulin Rouge de Paris is simply too irresistible!
See Related: Faire son chapeau sur mesure – Unique Hats Workshop Made to Measure
Frequently Asked Questions
Is it worth going to Moulin Rouge in Paris?
The Moulin Rouge in Paris is definitely a place I'd recommend to visit – it has an atmosphere that's impossible to find anywhere else. Revisiting with my partner would be even more special since the experience there already feels so unique. The city of romance, combined with this iconic venue – you can't go wrong! From their renowned reputation.
What happens at Moulin Rouge in Paris?
Visiting the Moulin Rouge in Paris is an unforgettable evening of entertainment. Spectators are taken through a mesmerizing journey, as Féerie features 60 dancers bedecked with feathers, rhinestones and sequins performing dance routines that cover everything from pirate ships to olden day Paris as well as circuses all around them.
The vivid show promises plenty of thrills for its audience – acrobats jumping high up into the sky. Jugglers bouncing balls off their hands and aerialists attempting daring stunts while dressed lavishly with vibrant hues. All this makes visiting The Moulin Rouge in Paris a truly sensational experience!
Is there a dress code for Moulin Rouge in Paris?
For a visit to the Moulin Rouge in Paris, guests should be dressed elegantly though formal wear is not mandatory. Sports shoes and open-toed men's footwear, shorts, and flip flops are considered unacceptable attire for this venue. Since dressing up when going to this iconic theatre destination is customary amongst visitors, it would be wise to take note of that fact before visiting such historic location in Paris.
How much are tickets for the Moulin Rouge in Paris?
At the Moulin Rouge, patrons can choose between a show-only or dinner-inclusive ticket option. Prices range from 87 euros to 185 euros for either choice.
Is Moulin Rouge suitable for children?
Moulin Rouge is suitable for children above 6 years old, as it contains adult themes and topless dancers.
Related Resources: