Description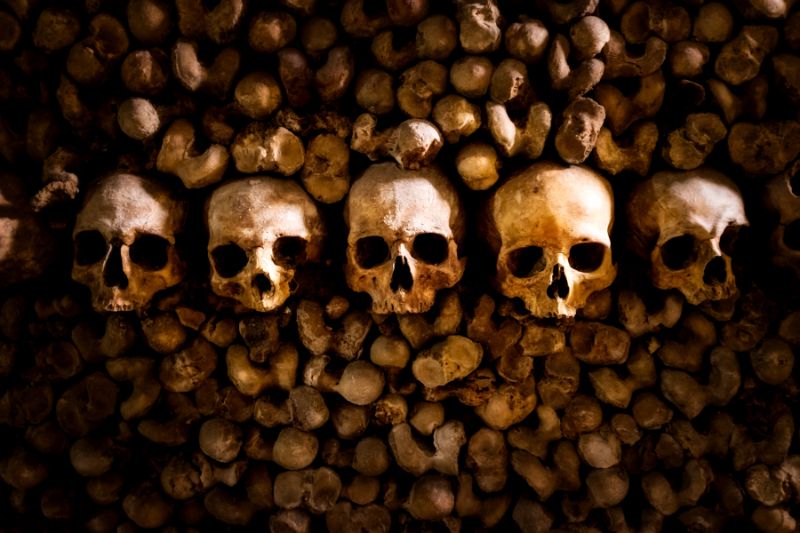 Deep beneath the bustling streets of Paris lies a fascinating and eerie world that few tourists experience. The Catacombes de Paris, located in the 14th arrondissement, is a history museum. This network of underground tunnels was originally built in the 17th century to store the city's dead, who were buried in overcrowded cemeteries. By the 18th century, the tunnels were filled to the brim with bones, and the decision was made to transform them into a unique and macabre tourist attraction.
As you descend into the catacombs, you'll be greeted by a labyrinth of dark and winding tunnels illuminated only by dim lights and the occasional eerie inscription on the walls. The bones of over six million Parisians are stacked neatly in rows along the walls, creating a haunting and unforgettable sight. Every bone imaginable can be found here, from skulls to femurs, arranged in intricate patterns that are both beautiful and unsettling.
But the Catacombes de Paris isn't just a museum of death and decay. It's also a testament to the resilience and ingenuity of the human spirit. As you explore the tunnels, you'll learn about the history of Paris and the challenges its citizens faced in the past. From wars to epidemics, the city has endured countless hardships, and the catacombs serve as a reminder of the strength and perseverance of its people.
Visiting the Catacombes de Paris is an experience that is not to be missed. It's a journey into the heart of one of the world's most fascinating cities, a chance to explore a hidden world that few tourists ever see. So if you're looking for something truly unique and unforgettable to do in Paris, be sure to add the Catacombes de Paris to your itinerary.
Video Tour