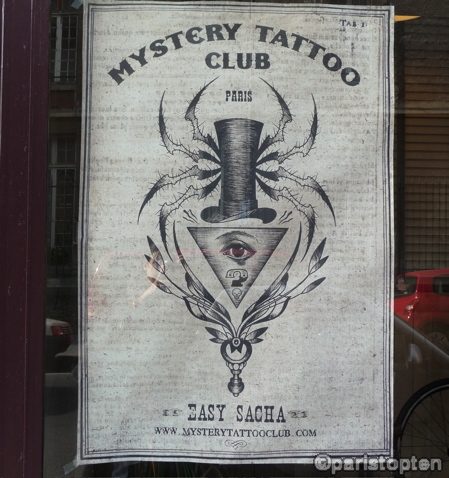 Originally from Cherbourg in Normandy, Easy Sacha was influenced by Metal, Punkrock music and the hand-made tattoos he could see in the port bars on old sailors' arms. In Paris since 1998, he worked in Tribal Act shop, then with Tin Tin. After opening his own shop in the 11th area, he's now installed in a cosy and very friendly boutique in the 10th area, near the Saint Martin Canal.
He integrated and developped different styles from the Japanese to the Tim Burton cartoon style, through the "Art Nouveau" and the biomecanical (Allien). From the tribal fashion of the beginning, Easy Sacha is in a constant evolution, thanks to his curiosity.
His inspiration comes from various sources, like the architecture for exemple. He declares that his preference goes to a good contact with the client rather than the search of the big artistic tattoo. With two other tattoers (Navette and Karl Marc), they offer a large choice of possibilities for great quality tattoos. Guests are regularly invited.
No piercing.
See Related: Artcorp Tattoo