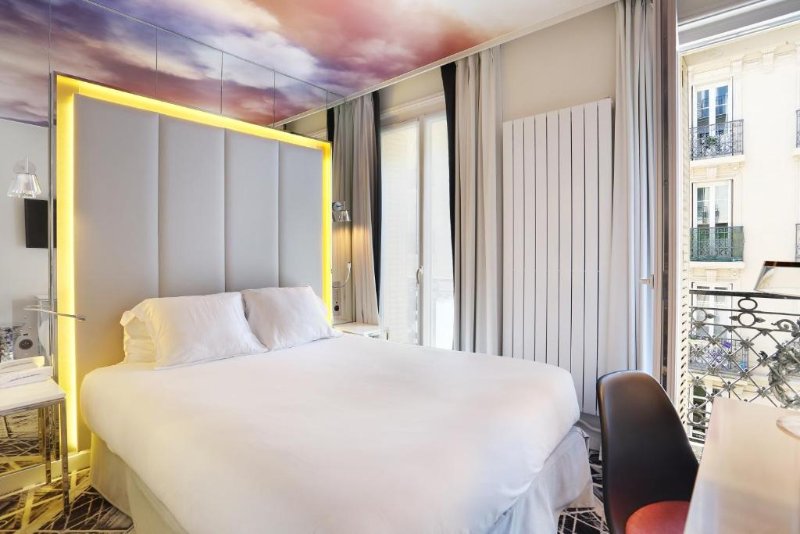 From the outside, you wouldn't particularly notice this two stars hotel, whose owners are the same for 3 generations. Today, Frédérique Marillier and her parents, Danièle and Claude (a very welcoming family), are carefully looking after the business, and each of the three floors have differently and tastefully decorated rooms.
There are quite a few communicating rooms, which is good for families, and a very nice garden with vines, where you can take your breakfast, or work, or just relax. The twin room number 109 is popular because it has a direct access to the garden, like a little house… It's not the most centered place, but it's very close to the metro and within 15 minutes, you're going to be wherever you want in the capital!
All windows are double glazed. No elevator. Free wi-fi. Pets accepted. Prices (tax included): from 72 euros for one person, 90 euros for two persons, and 160 euros for 4 persons. Breakfast 9 euros. Open all year long. Reservations possible on the web.
Related Resources: