Planning to visit Paris on Bastille Day? Or accidentally end up there but don't know what to do now? Or are you wondering how to celebrate France's biggest summer celebration and not miss out on anything special happening around the town? If any of the above statement sounds like you, I can help!
Bastille Day, July 14 (also known as "Le Quatorze Juillet"), marks the anniversary of the storming of the Bastille in 1789, which was a significant event in French history that led to the French Revolution. It's a French National Holiday that's filled with festivities, fireworks, and French pride.
🗼 Paris Insider's Top Picks! ✨
Dive into the heart of Paris with our handpicked partners. Trusted by thousands, they ensure you experience the best of Paris.
So, if you don't know anything about Bastille Day, this article is for you. I'll share everything you need to know about celebrating Bastille Day so that you can make the most of your trip to Paris on July 14th.
In this article, you'll learn:
How to experience the history and culture of Bastille Day in Paris?
What is a Fireman's Ball, and where can you find them on Bastille Day in Paris?
Some of the top Paris events and activities to enjoy on Bastille Day
The best places to watch the fireworks on Bastille Day in Paris
Some tips for attending Paris events and activities on Bastille Day
History of Bastille Day: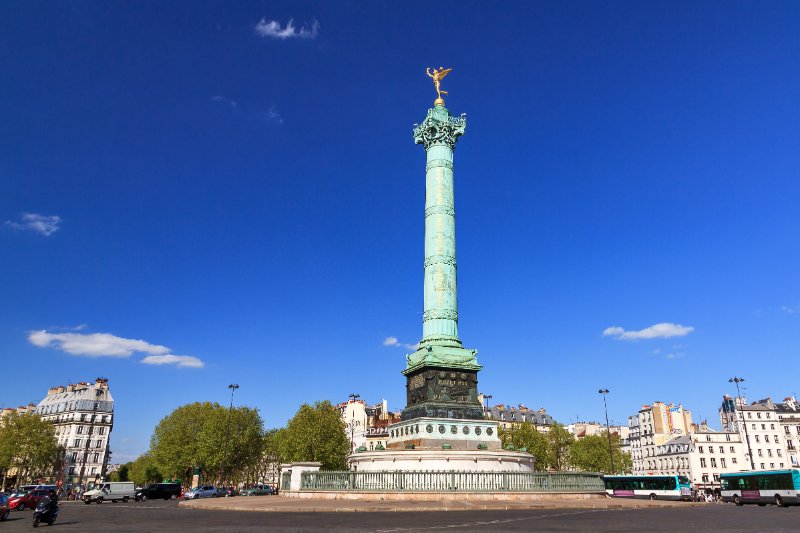 Before we dive right into our main topic, let's briefly touch on the history behind this national holiday.
Bastille Day is the French National Day that is celebrated annually on July 14th. It's the common name given to France's spirited independence day celebration in English-speaking countries.
In France, it's formally called "Le Quatorze Juillet" (The Fourteenth of July), "La Fête Nationale Française" (The French National Celebration), or "Fête de la Fédération" (Festival of the Federation).
Bastille Day commemorates the storming of the Bastille prison in Paris by angry commoners in 1789, which was a turning point in French history.
During the 1700s, France was under an absolute monarchy of King Louis XVI. But, the French people were extremely dissatisfied with the tyranny of royals due to many problems. These include high taxes, famine, economic inequality, and the so-called noble-commoner concept.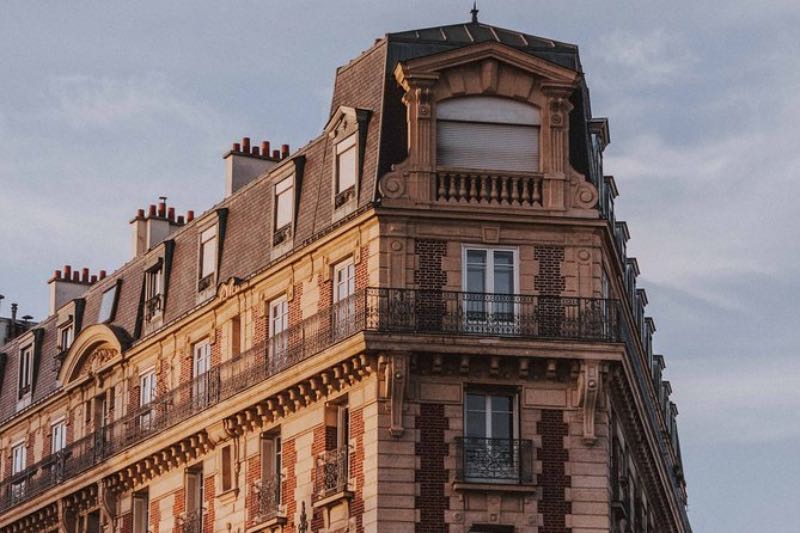 Bastille was originally built as a medieval fortress but eventually became a state prison where a large arsenal of gunpowder, explosives, and ammunition was stored by French royalty.
The Bastille prison was also known for holding political prisoners and innocent commoners detained by the nobles and French kings for trials. It was thus a symbol of the oppression and absolutism of the stuffy French monarchy.
On July 14, 1789, a mob of angry commoners who were fed up with the tyranny of royal power stormed and overthrew the Bastille prison. This amazing victory of commoners quickly became a signal of the start of the French Revolution and the end of the Ancien régime. This event also eventually led to the adoption of the remarkable constituent, "Declaration of the Rights of Man and of the Citizen."
See Related: Exploring Place de la Bastille: Paris' Historic Square
Things to Do in Paris on Bastille Day: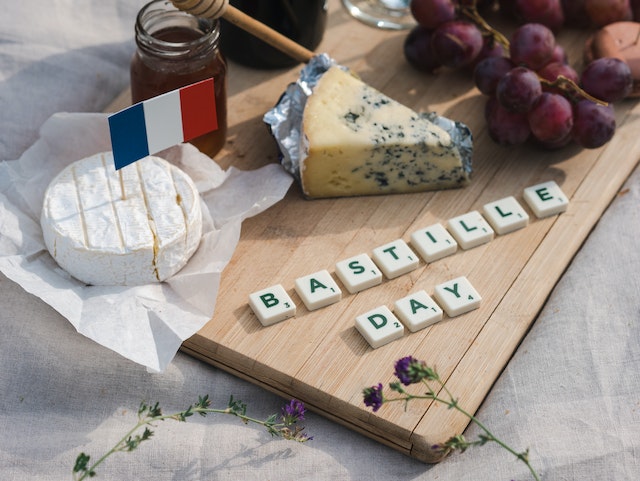 Paris has many nicknames, such as "The City Of Love," "City Of Lights," and "City Of Art." I can't imagine a city more charming than Paris on any given day.
But on Bastille Day, it just becomes full of energy, excitement, and cheerfulness, with an impressively long military parade, dazzling fireworks show, delicious food, and tons of parties going around the town. Here are some of the best things to do on Bastille Day in Paris:
See Related: How to Eat a Croissant in Paris
1. Watch the Bastille Day Parade on The Avenue des Champs Elysées: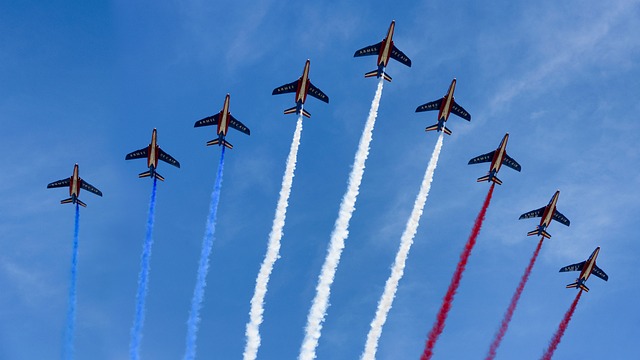 Start your Bastille Day in Paris by watching the traditional military parade down the Champs Elysées. The military parade has been a part of the celebration since 1880. It's one of the oldest and largest regular military parades in Europe.
The Bastille Day ceremony starts at 10:00 am, followed by a huge military parade and lasts about two hours. It features all sorts of cool military stuff, like tanks, planes, helicopters, fighter jets, and drones.
You will get to see impressive marching bands, inspiring French army soldiers on foot or on horses or tanks, French senior officials, the President of the French Republic, and foreign guests. And let's not forget the magnificent flyover of military aircraft featuring the colors of the French flag. It's truly a scene to behold!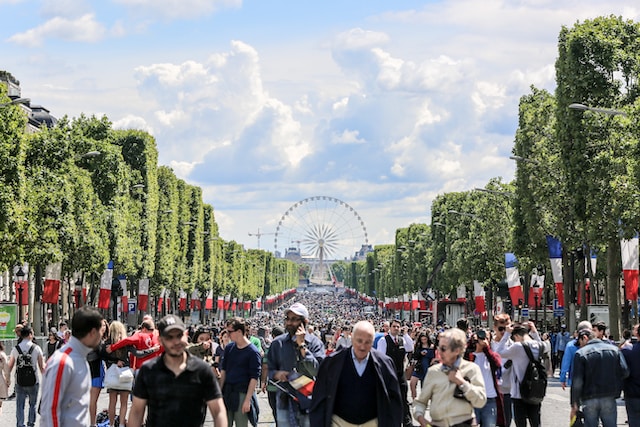 To get the best view of the parade, make sure to arrive early and snag a spot at one of the reviewing Grandstands at the Des Champs Elysées.
Trust me, the crowds at the parade can become insanely massive. Plus, the seats are limited and the security is crazy tight, so you better arrive early!
Oh, and you should know that most of the metro stations are closed during the morning, from 6:30 am to 2:00 pm, on 14 Juillet for the Bastille Day parade and flyover.
Overall, watching the parade is a fantastic way to experience the patriotic spirit of the French people on Bastille Day.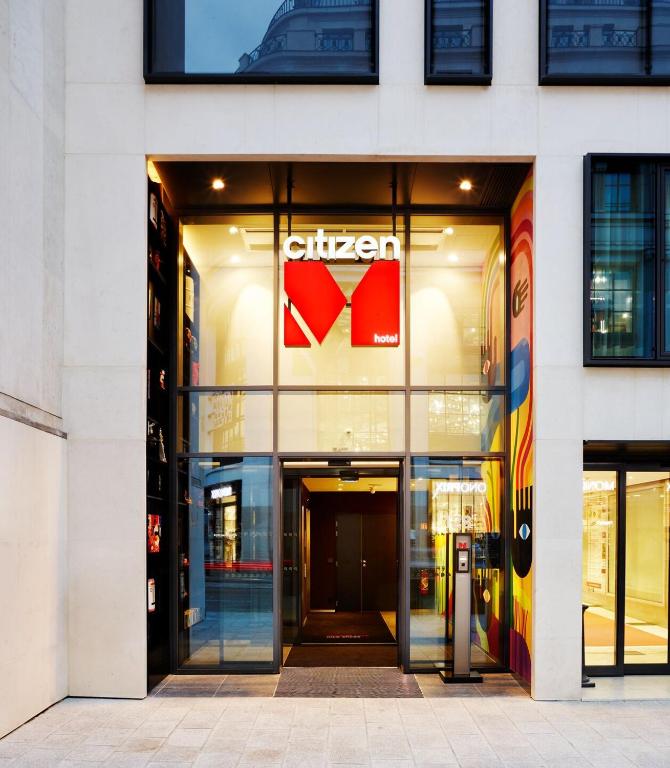 "A great way to get a glimpse of the parade or easily reach there could be by staying at any Paris hotel that's just around the corner of Des Champs Elysées. Hotel citizenM Paris Champs-Élysées is conveniently located just a short walk from the parade route. Plus, the hotel offers stylish and comfortable rooms with a private bathroom, free Wi-Fi, and a 24-hour front desk."
See Related: Fun & Interesting Facts About Paris
2. Enjoy the Dazzling Bastille Day Fireworks at Eiffel Tower: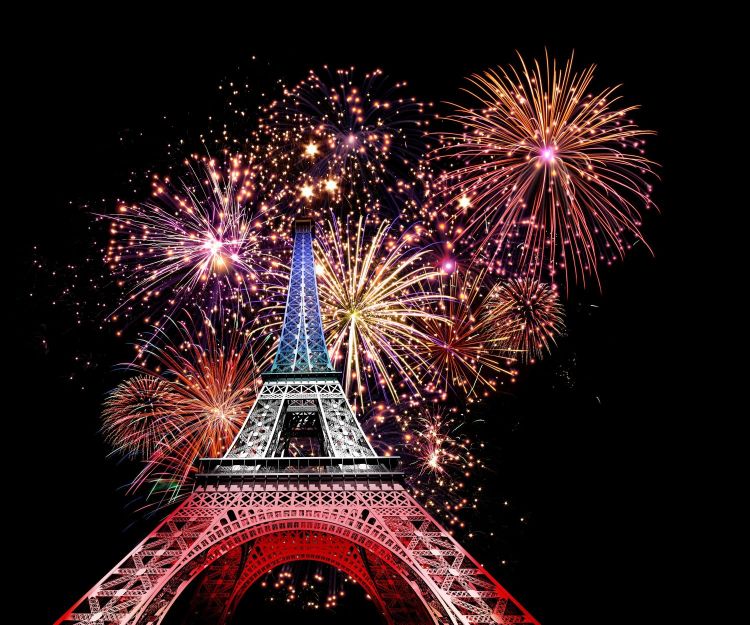 The Eiffel Tower is one of the most iconic landmarks of France, and on Bastille Day, it puts on a dazzling firework show that looks like something out of a movie with everything shining around you. The tower is lit up in red, white, and blue (the colors of the French flag) and sparkles with a stunning fireworks show.
The Bastille Day fireworks display starts at 11 pm and lasts for about 30–35 minutes. Moreover, every year, the Paris firework show follows a unique theme (i.e., liberation, peace, Olympics, disco, etc.), making each firework display once in a lifetime kind of moment!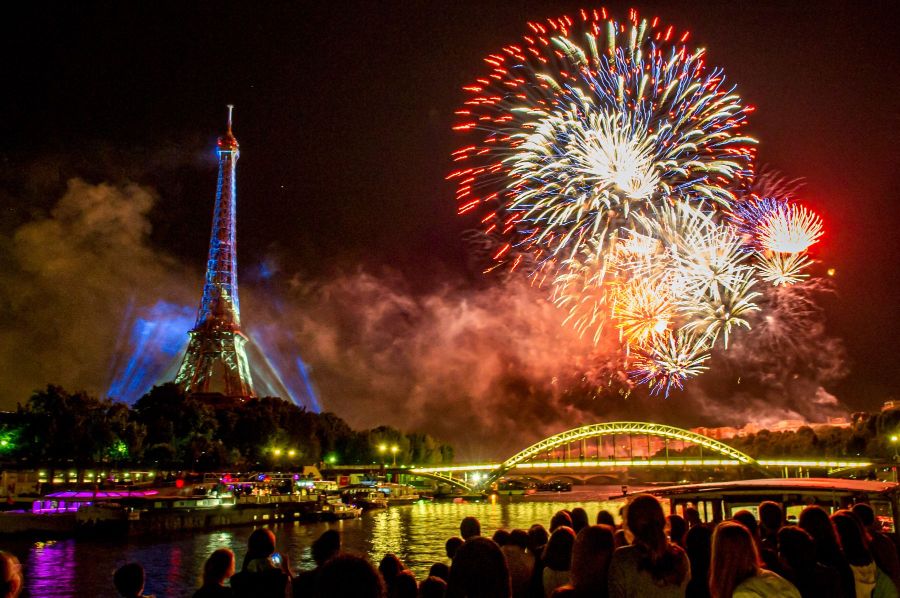 The best viewing spots for the Bastille Day fireworks are the Trocadéro and Champ de Mars. But they're also very crowded with over a million Parisians and tourists.
Some other popular yet less crowded locations to watch the fireworks include nearby river banks and bridges, rooftops of the hotels, any public park with a clear view of the Eiffel Tower, the Île des Cygne, Arc de Triomphe, and the area around Place de la Concorde.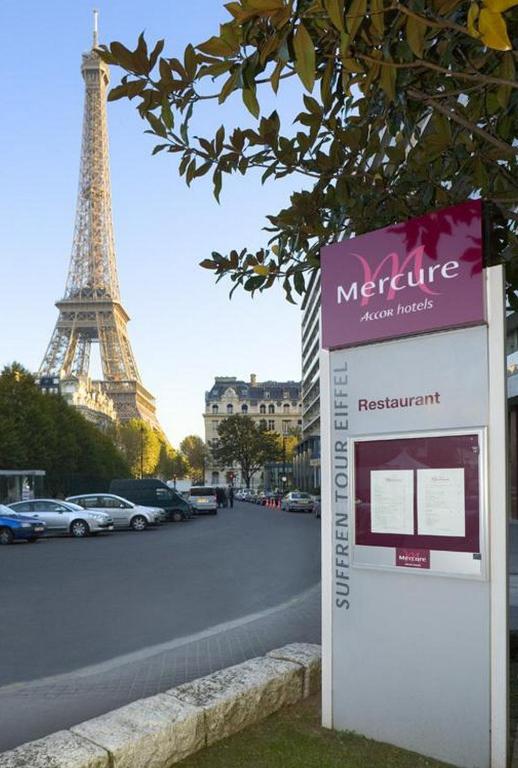 "Hotel Mercure Paris Centre Tour Eiffel is just a couple minutes' walk away from the Champ de Mars and Eiffel Tower, making it an ideal choice for people who wanna enjoy the Bastille Day fireworks from their balcony or hotel rooftop. Plus, the hotel also offers air-conditioned rooms equipped with TVs and private bathrooms, Free Wi-Fi, and a 24-hour front desk."
TIP: As both the Champ de Mars and Trocadéro are massively crowded, stay cautious of pickpockets! I highly recommend keeping things simple and bringing what you REALLY REALLY need. Don't bring any cash or other expensive items like jewelry – unless you're wearing them!

See Related: Place de la Concorde: Explore the Historical Significance
3. Take a Boat Ride on The Seine River: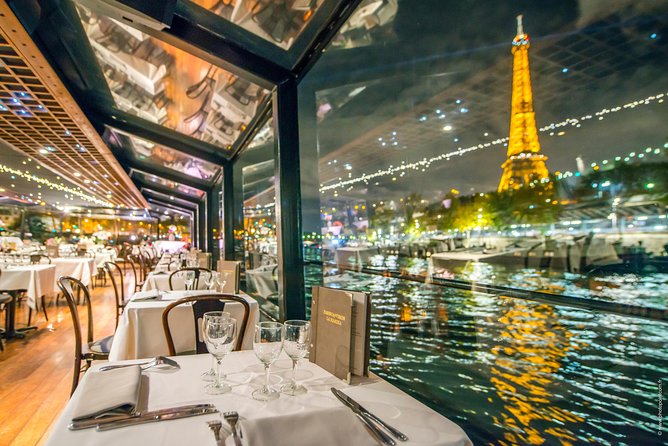 If you're not a big fan of crowds or have a tight budget to stay near Eiffel Tower but still want to enjoy the fireworks from a close spot, how about taking a dinner cruise on the Seine River?
It's romantic, away from massive crowds, and offers fancy 3-course meals, live music, and panoramic views as you cruise past all the famous landmarks of Paris along the Seine.
Here are a few of my favorite Seine River dinner cruise tours to watch the fireworks on Bastille Day:
TIP: Tickets for all these cruise tours sell out pretty quickly, so I recommend booking now if you want to be sure of getting a spot on the boat.
See Related: Best Boat Tours in Paris, France
4. Attend The Firemen's Ball: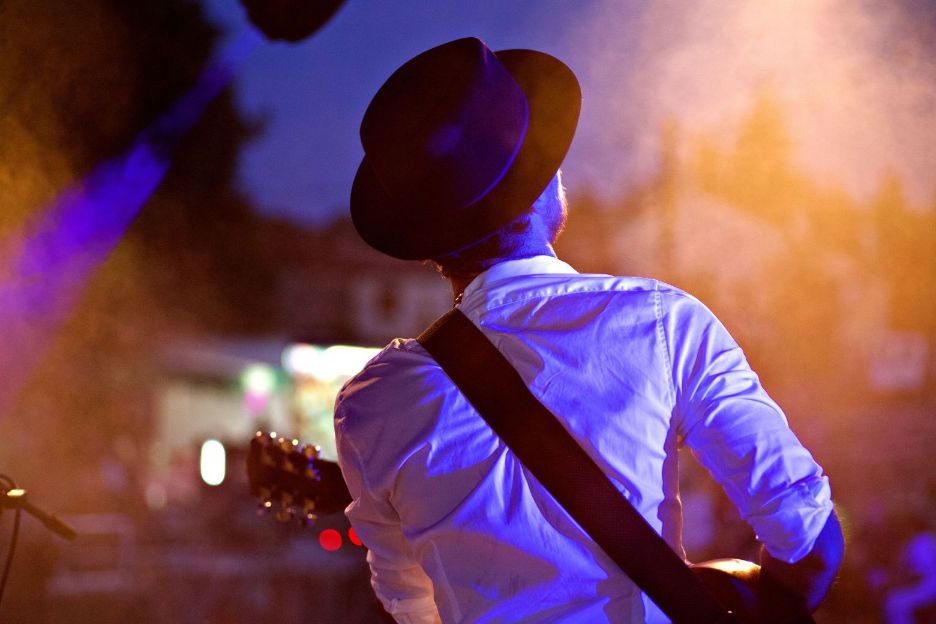 After you're done watching the fireworks show, you can either call it a night and head back to your hotel or join the late-night Bastille Day celebrations at one of the Les Bals des Pompiers (Firemen's Balls) going around Paris.
These outdoor parties are organized by fire stations throughout the city and take place on July 13 and 14 every year, starting at 9 pm and lasting until 4 am.
A fireman's ball has been an essential part of Bastille Day festivities in Paris since 1937. The tradition started when the fire brigade of Montmartre opened its station doors for some curious Persians and had lots of fun partying all night.
Since then, the idea of having some fun nights became famous in all the other fire stations. But don't be fooled by the heavy word "Ball" with stuffy formal celebrations. These balls are nothing far from usual parties in the USA. A fireman's ball is an informal outdoor party with lots of dancing, music, alcohol, etc.
See Related: Marchés Bastille et Popincourt
5. Discover the Treasures of the Louvre Museum For Free: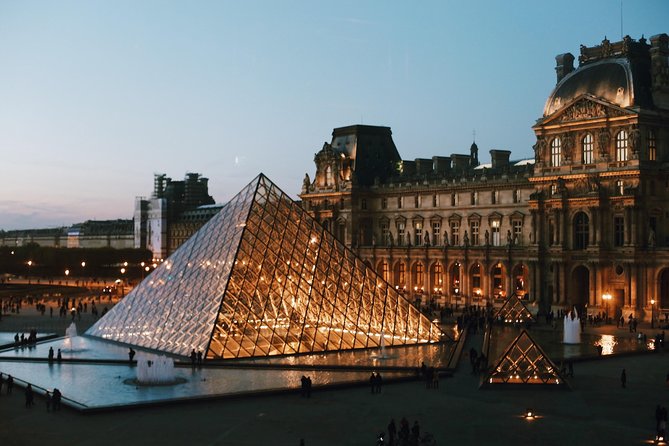 The next best thing to do on Bastille Day is to explore Paris's most famous landmarks. All the city's main cultural sites, including the famous Louvre Museum, will be open to the public on this special day.
The Louvre Museum is home to the most iconic masterpieces created by some of the most influential artists ever to walk the Earth. These include the Coronation of Napoleon by Jacques-Louis David, Mona Lisa By Leonardo da Vinci, The Raft of Medusa By Théodore Géricault, the Death of the Virgin by Caravaggio, and many more.
It's also one of the most visited museums in the world and has a crazy amount of artistic masterpieces that span centuries of human creativity. There is a famous saying that if you spend just 30 seconds admiring each piece of art, it will take you 5 months to see all the treasures at the Louvre. Now just imagine how many art pieces would be there!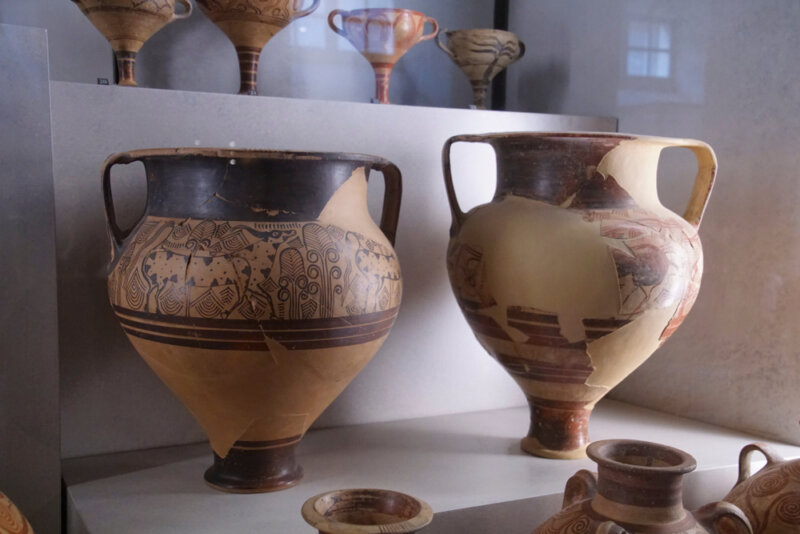 On Bastille Day, the Louvre Museum offers free admission to its permanent collection. So you can see this iconic Parisian museum without paying a single penny! But this also means that the museum will be overflowing with visitors and long lines at the entrance. So, I recommend reserving a spot online in advance. Here are a few of my favorite skip-the-line tours of the Louvre Museum:
NOTE: Other famous Paris museums and attractions that are open to the public on Bastille Day include Orsay, Picasso, Guimet, Grand Perfume, Centre Pompidou (which features an impressive collection of modern art), Catacombs (a UNESCO World Heritage Site), Jardin d' Acclimatation, Conciergerie (a museum about French history), and many more. So, you've plenty of choices to decide what landmark of Paris you want to explore.

See Related: Most Famous Historical Landmarks in Paris
6. Shop 'til You Drop in Style: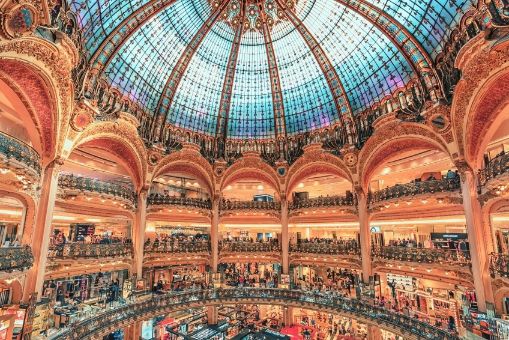 Paris is known for its high-end luxury fashion brands and many Haute Couture Maisons. So why not spend Bastille Day doing some shopping therapy?
Unlike most other French holidays, Bastille Day is a great time to head out for some shopping. Many department stores and shopping complexes will be open on this special day. So you can take full advantage of summer sales and shop to your heart's content, or I should say your wallet's content (pun intended!).
Many stores offer special sales and promotions on Bastille Day, making it the perfect time to snag a designer bargain. Check out the iconic Galeries Lafayette, Shopping Center Beaugrenelle, Bercy Village, or the trendy boutiques in Le Marais for some serious shopping. So don't miss your chance to grab great deals while enjoying the Bastille Day festivities!
See Related: Best Free Walking Tours in Paris, France
7. Discover French Revolution History on a Walking Tour:
A French Revolution Walking Tour is best for those of you who want to celebrate Bastille Day in a more meaningful way. With this tour, you get to learn more about the history and significance of this national holiday while feeling like a part of its celebration.
On this tour, you are led by an expert guide who takes you to Paris' most important revolutionary sites. For instance, landmarks like Place de la Bastille, Place des Vosges, Hotel de Ville, Colonne de Juillet, Place de la Concorde, and La Conciergerie, where Marie Antoinette spent her final days.
Furthermore, the expert guide also shares the long-forgotten of fight for social equality and freedom. Among the stories they tell are how the stuffy French monarchy wronged the people and practically forced them to rebel, as well as how the infamous Marie Antoinette and Louis XVI met their ends on the guillotine's blade.
See Related: Place des Vosges: History & Things to Do
8. Take a Bike Tour of The City on Bastille Day: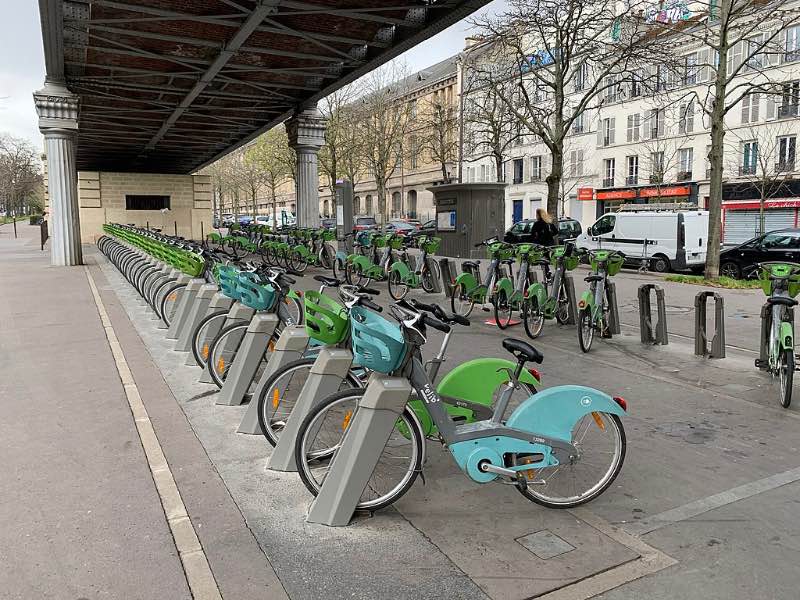 If you're not a fan of a history lesson, try your hands at riding a bike around Paris. Not only are these tours perfect for exploring Paris' most iconic landmarks, but they also give a chance to discover lesser-known districts and hidden gems known only to locals.
Paris has over 200 miles of bike paths and lanes, tons of bike rentals available throughout the city, and various guided tours. So I guess it's safe to say Paris is a godsend for pedaling lovers.
What's more, many tour companies in Paris offer guided bike tours of the city year around and on Bastille Day, these bike tours become even more exciting and fun, as you can join in the Bastille Day festivities happening around the town along the way. Here are a few of my favorite bike tours in Paris:
FAQs:
How Do Locals in Paris Celebrate Bastille Day?
Locals in Paris celebrate Bastille Day by going to military parades, watching fireworks displays, attending firemen's balls, and other public events. Furthermore, many Parisians also go to public parks for picnics with friends and family.
What are The Main Events and Attractions in Paris on Bastille Day?
The main events and attractions in Paris on Bastille Day include the military parade down the Champs Élysées, the fireworks show at the Eiffel Tower, various free concerts, and firemen's balls arranged by fire stations throughout the city.
What is The Best Way To Enjoy The Fireworks Display in Paris on Bastille Day?
The best way to enjoy the fireworks display in Paris on Bastille Day is to find a good viewing spot early in the day. Some popular spots include the Champ de Mars, the Trocadéro, and the Seine River banks. 
But they're also very crowded with over a million Parisians and tourists. Some other popular yet less crowded locations to watch the fireworks show include rooftops of the hotels, any public park with a clear view of the Eiffel Tower, the Île des Cygne, and the area around Place de la Concorde.
Are There Any Traditional Dishes To Try During The Bastille Day Celebrations in Paris?
Yes, there are many traditional dishes to try during the Bastille Day celebrations in Paris. These include pastries, crepes, brioche, and croissants, escargots, coq au vin, ratatouille, French onion soup, Croque monsiuer, crème brûlée, and the list goes on. 
What is The Schedule For Public Transport in Paris on Bastille Day?
On Bastille Day, almost half of the metro stations are fully or partially closed in the morning for the military parade and flyover. The following six metro stations will be closed on Lines 1, 2, 6, 8, 9, 12, and 13 from 6:30 am to 2 pm: 
○ Champ Élysées Clémenceau 
○ Franklin D. Roosevelt
○ George V
○ Charles de Gaulle-Etoile
○ Concorde
○ Jardin des Tuileries
Also, the Charles de Gaulle-Etoile metro station on RER A will also be closed during this time. However, the schedule for public transport in Paris on Bastille Day can be modified. So it's best to always check with the RATP (Paris public transport authority) for any changes to schedules or routes of metro stations.
What Should I Wear For The Bastille Day Events in Paris?
I would say wear something that's lightweight, comfortable, and breathable, as Paris in July can become really hot and humid. As for the shoes, go for something that's comfortable to walk long distances, as you'll be doing a lot of walking and standing. And don't forget to wear lots of sunscreen because the weather could be really sunny during the day.
Related Resources: